Even though Mid-Autumn Festival was actually celebrated last week, the huge display of lights, exhibits and performances going on at Nie Er Music Square is still going on. (If you're wondering why China holds a Mid-Autumn Festival at the very beginning of fall, it's because China operates on both the western and lunar calendars. Under the latter, it is now mid-autumn.) After teaching last night, I took a cab ride there to check it out.
When I arrived, traditional dancers were performing at the large outdoor stage.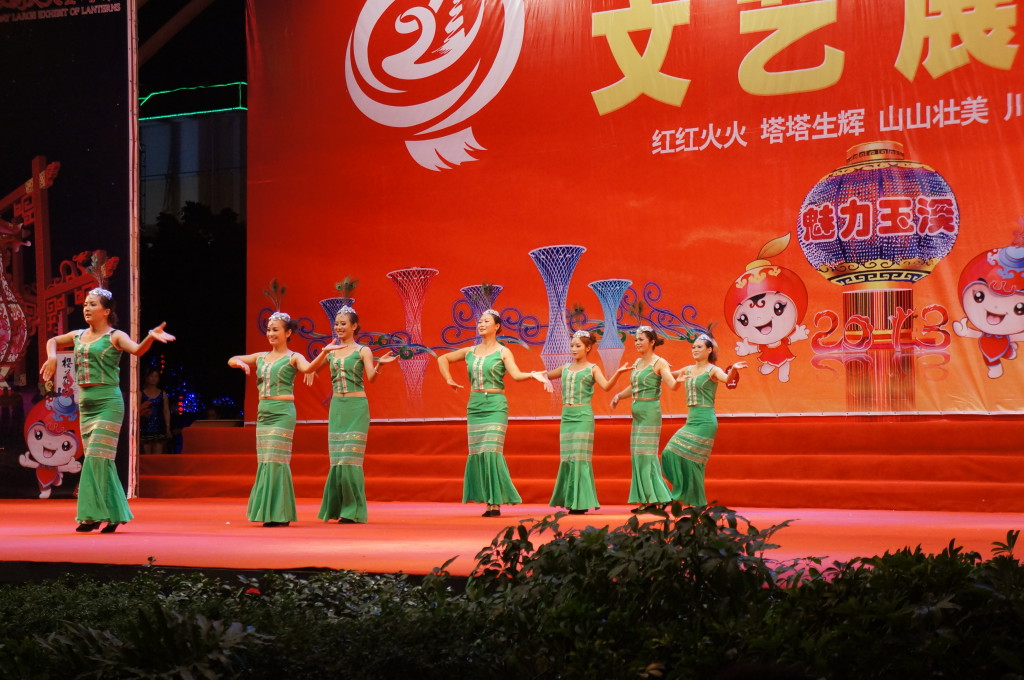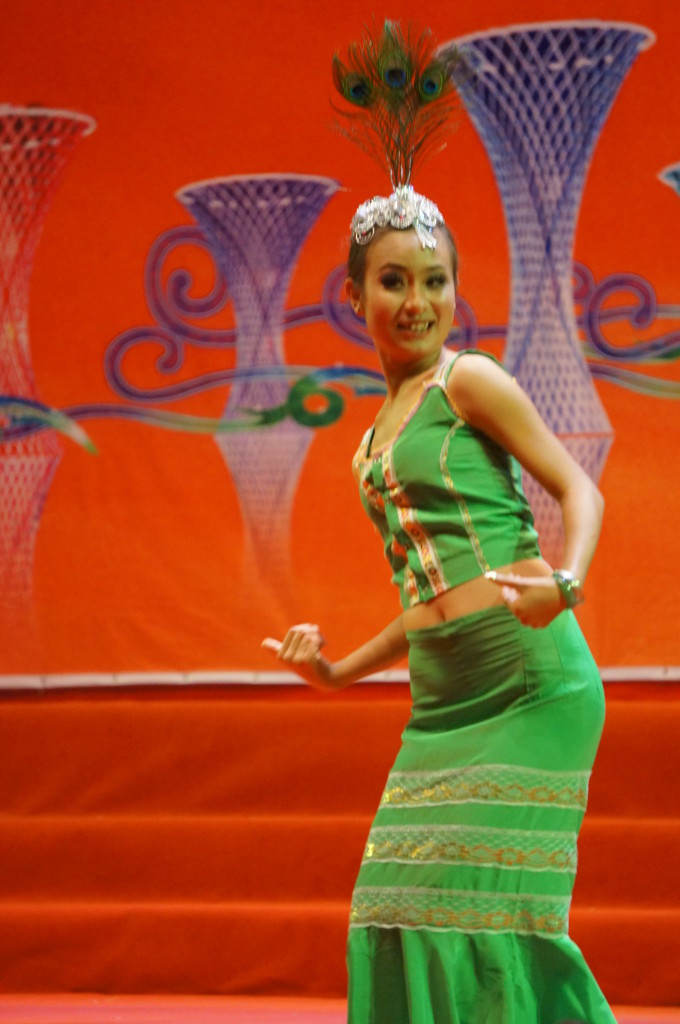 Next up was a singing dancing policewoman who opened with a rousing number about the dangers of texting while driving.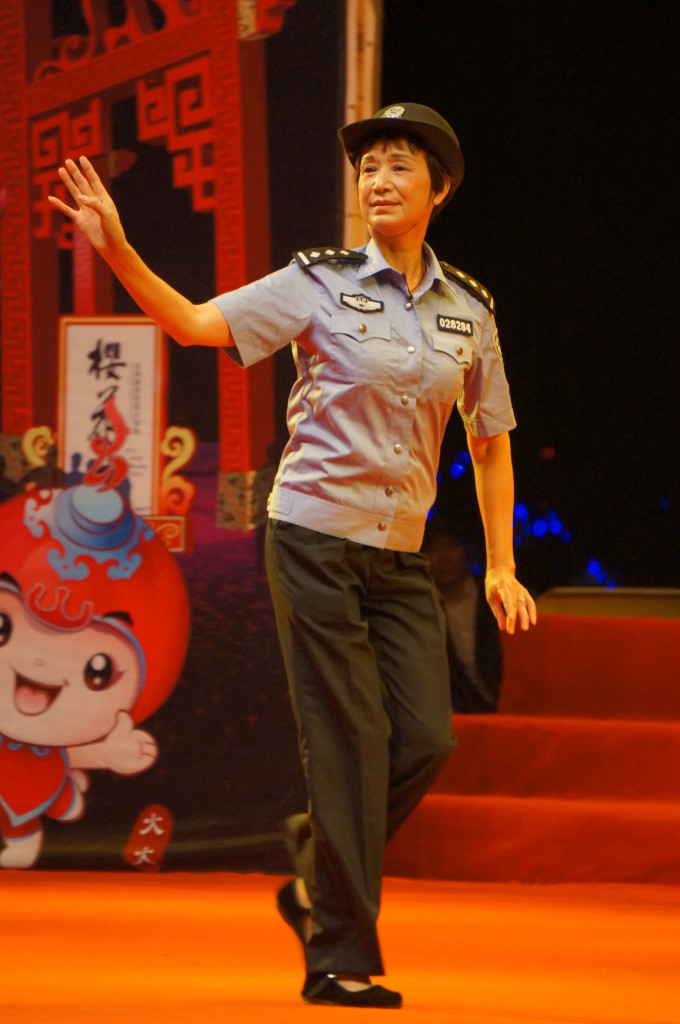 Then, just to make sure we all Got It, the song's lesson was enacted by the policewoman and a young man who came out on stage with his head in his Samsung Galaxy. He was immediately collared by the policewoman.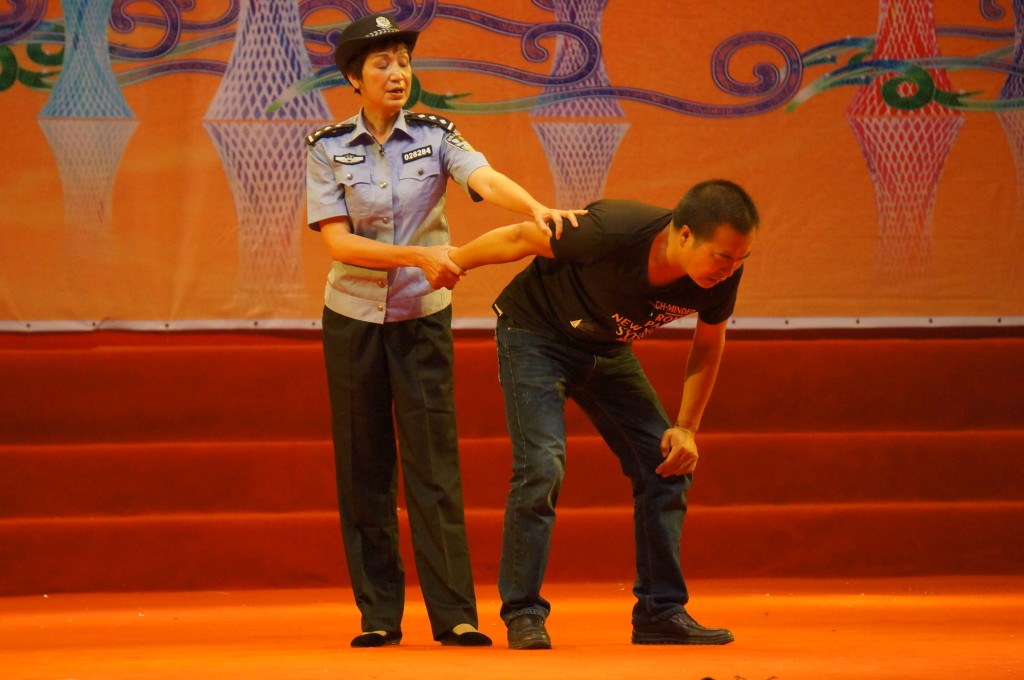 To loosely paraphrase Woody Allen, the policewoman was played with real passion and verve, while the miscreant texter transitioned effectively from impressive stolidity to abject remorse. A droll but thought-provoking exposition of contemporary mores.
Having had my fill of terpsichore, I meandered toward the large artificial lake that lies in the center of the park. Huge illuminated floats had been erected around the shore.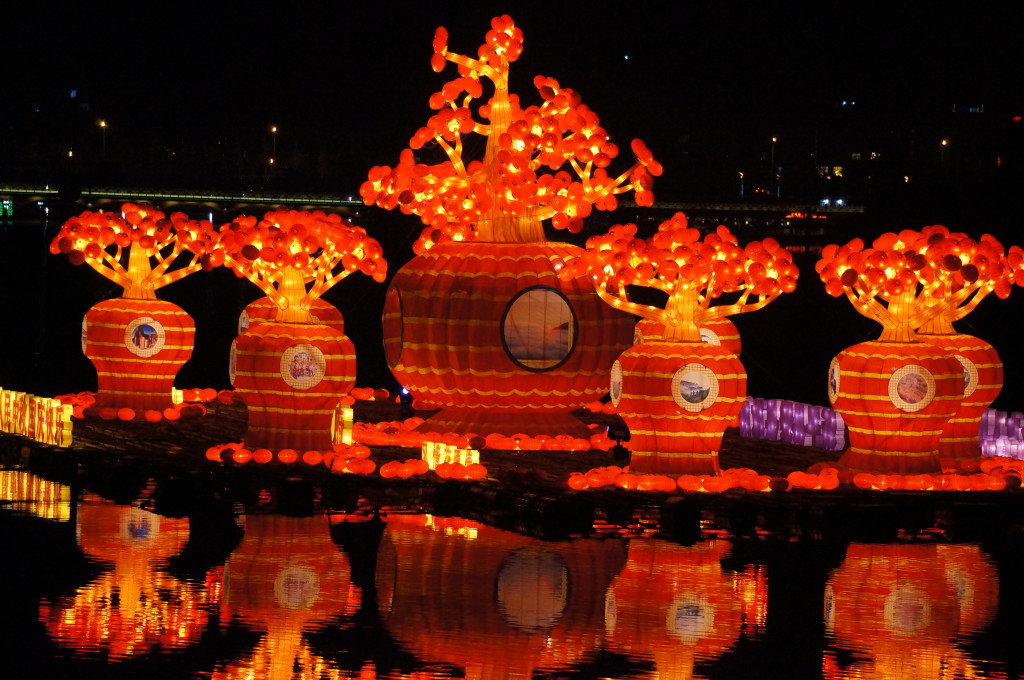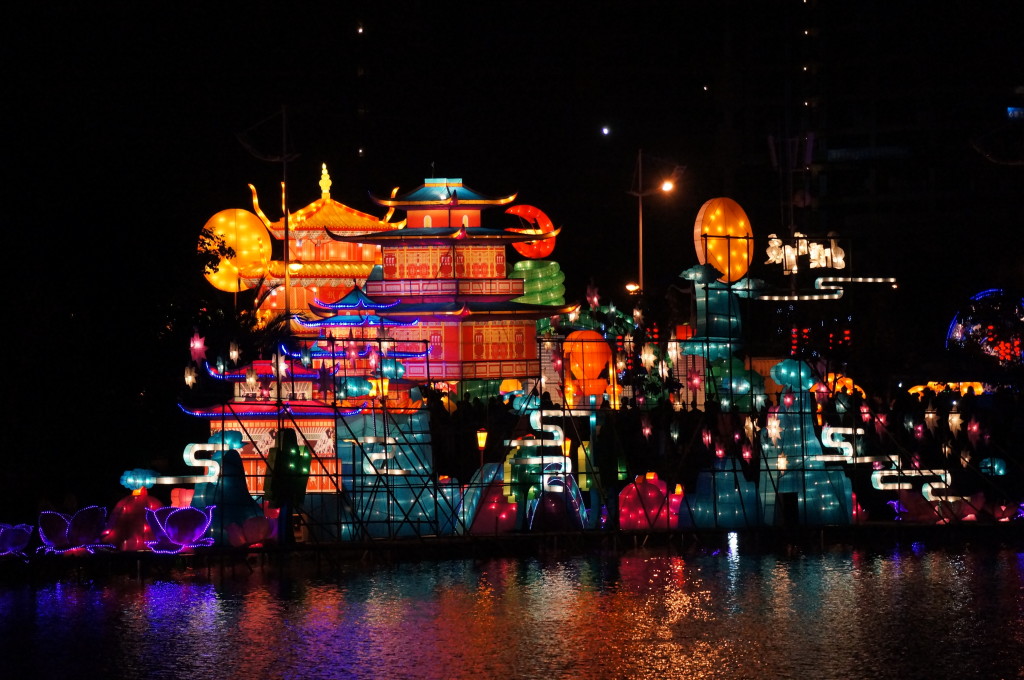 Along one side of the lake, vendors in hundreds of booths had set up shop, selling everything from children's toys to water heaters to kitchen knives. I wasn't in the market for any of that, but I did score some delicious shao kao from this Muslim woman before heading home.