Last night, I was honored to serve as a judge for a series of skits that were written and performed by English students at Yuxi Normal University.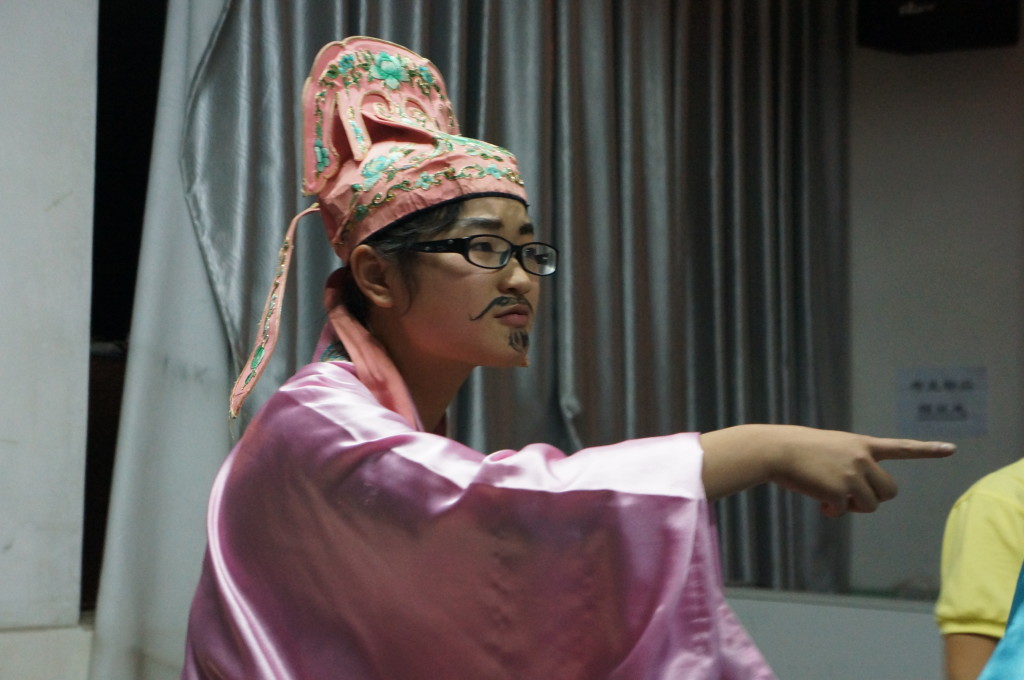 Most of the twelve performances I saw were well done. I was amused and interested by the American pop cultural references that popped up. It's pretty funny to see a Chinese college student saying "Of all the gin joints in all the towns in all the world, she walks into mine."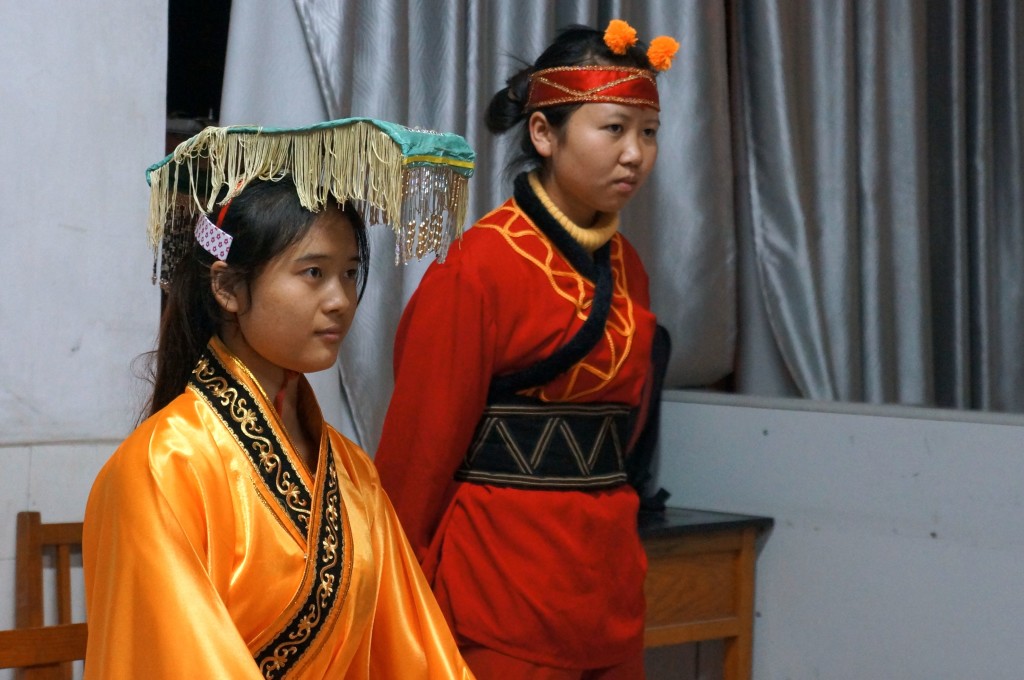 Perhaps because about 90% of the students were young women, most of the playlets concerned themes of love, marriage, and money. (These matters seem to preoccupy young Chinese women far more than their western counterparts.)


The winning group, pictured below with their teacher and her son, did a madcap courtly love story inexplicably punctuated by commercials for milk and featuring a real chew-the-scenery death scene.