I walk out of the Ever Rich Inn (which has turned out to be a great place to stay, by the way) for the last time at 5:45 on the morning after Christmas and am amazed that the party is still going on. Sukumvit Road at that hour is just like I first found it, with the floating sidewalk cafes still doing a brisk business. I guess they keep going til the morning pushcart vendors come to claim the turf as their own. As for me, I hail a cab. Three hours later, I'm flying back to China.
I loved Bangkok, but not for the reasons I expected. I came with a list of places I wanted to see and things I wanted to do and I didn't see or do half of them. I spent most of my three days there just walking up and down Sukumvit Road and the sois (side-streets) that intersect it, hopping into shops, bars and restaurants at a whim, and just relaxing.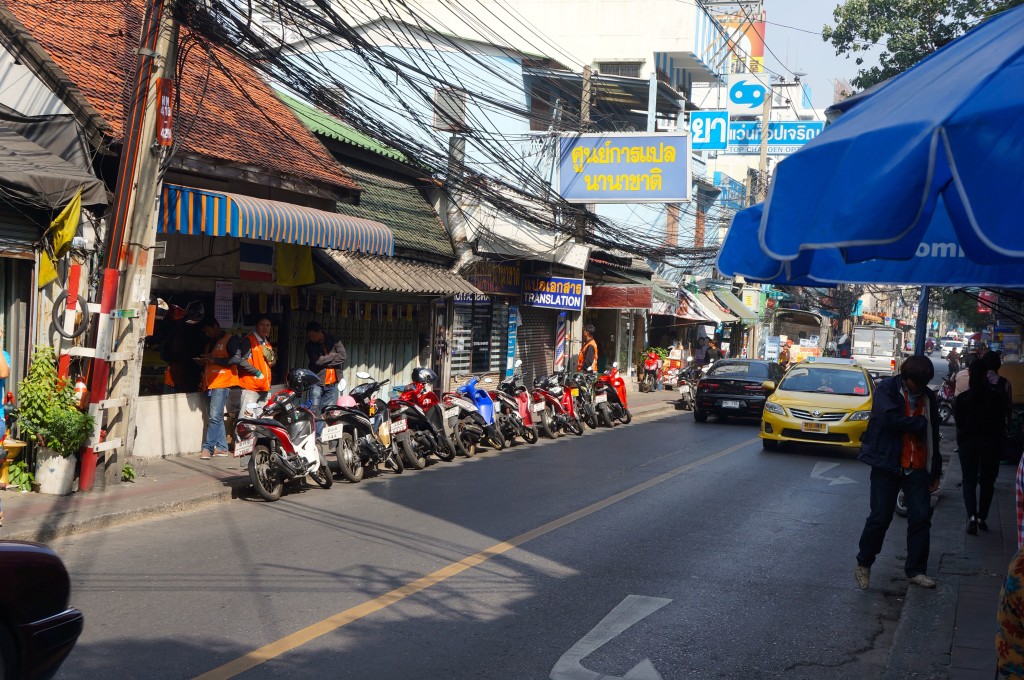 I didn't see anything particularly beautiful and I didn't take many pictures; I just basked in the strangeness of it all.


I felt more culture shock than I ever have before, and that's probably because I came to Thailand after six months in China. There's an old joke about the differences between various countries. To adapt and paraphrase, in China everything is forbidden, including that which is expressly permitted. In Thailand, however, everything is permitted, including that which is expressly prohibited. I understand this in terms of respiration. In China, it feels like the people are holding their breath; it's a tightly governed conservative society. In Thailand, though, people seem to breathe easily.