I felt generationally obligated to take the train from Casablanca goin' south.
I met up with my son, Spencer, in the Casablanca airport. It was early evening. We had planned to head to Marrakech immediately, but found we had missed the last train that night, so we bedded down for a few hours at a hotel by the station, got up at oh dark hundred, and boarded the Marrakech Express.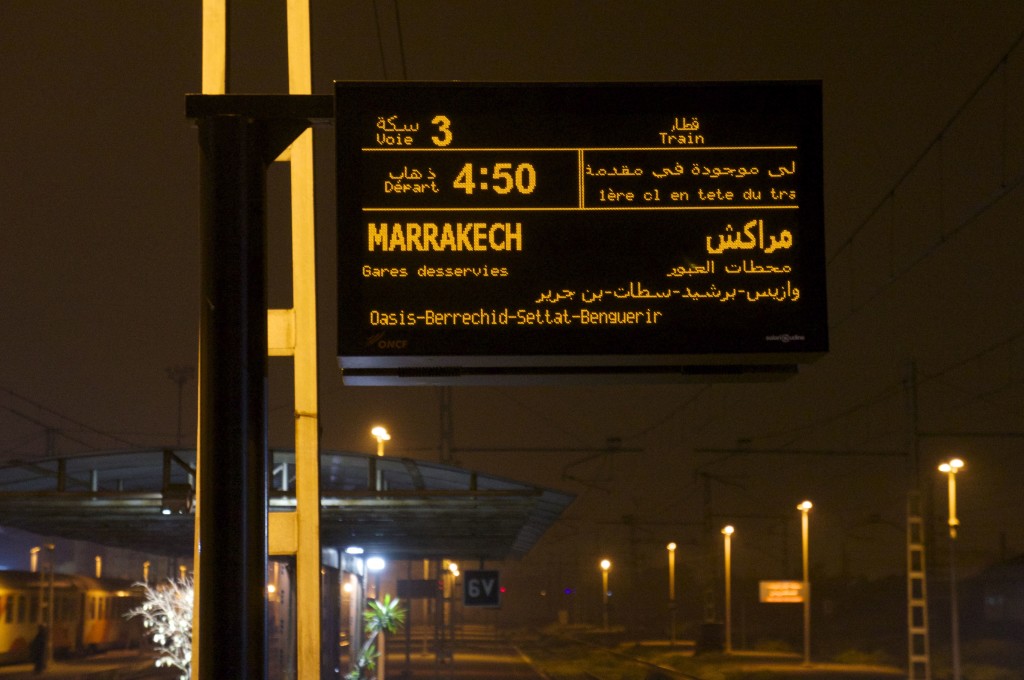 The party, as usual, was on the platform between the coaches.
Once in Marrakech, we threaded our way through the ancient medina to the Riad Layla Rouge, a wonderful hostel with a bright funky decor.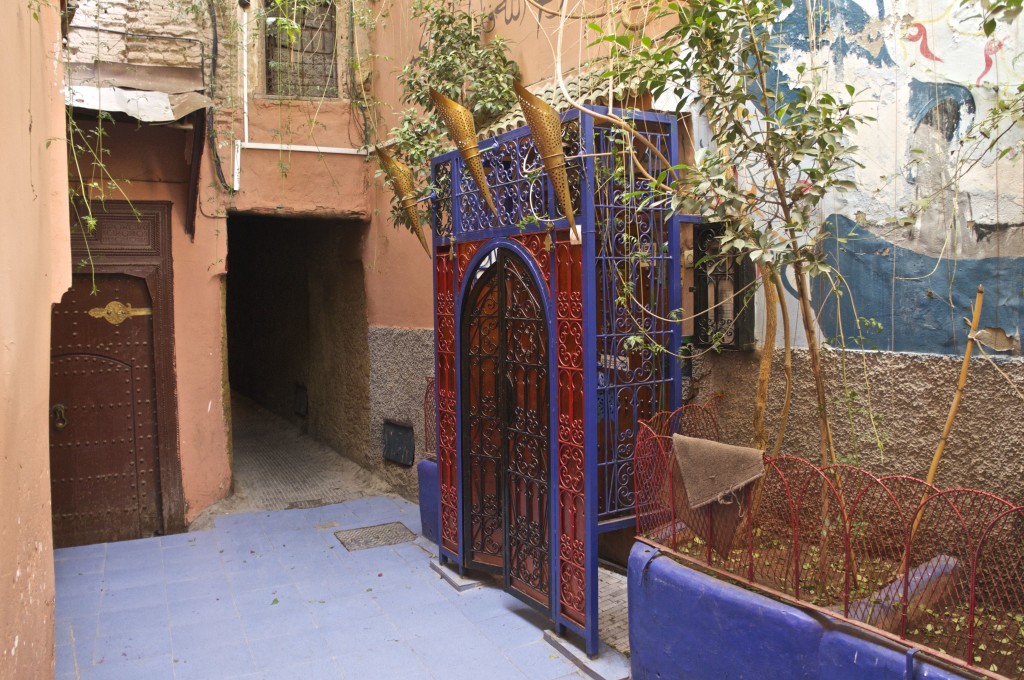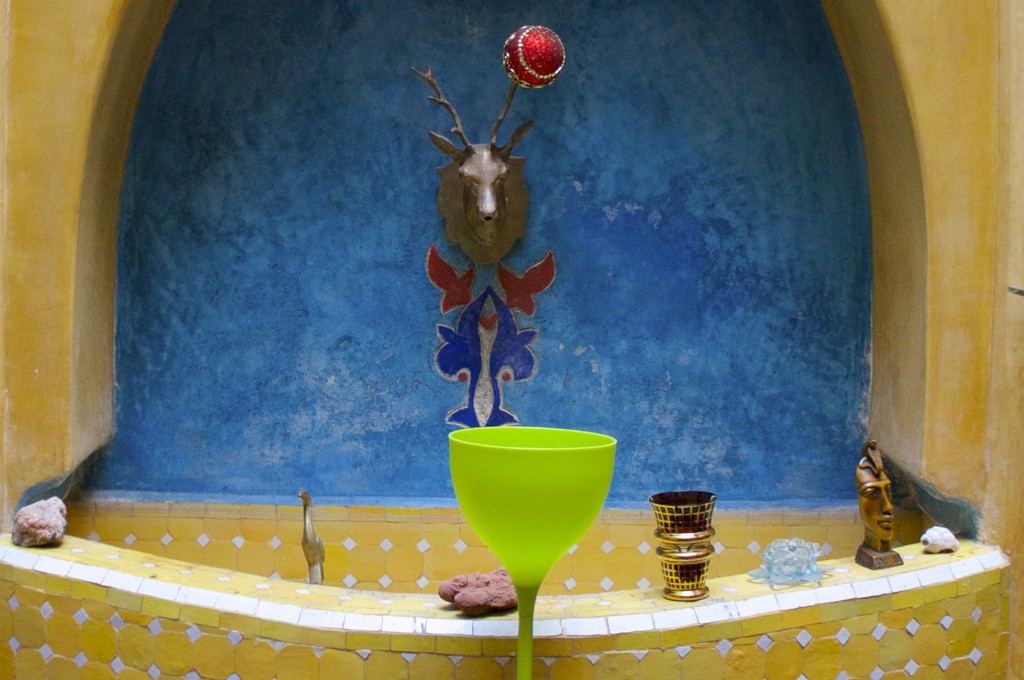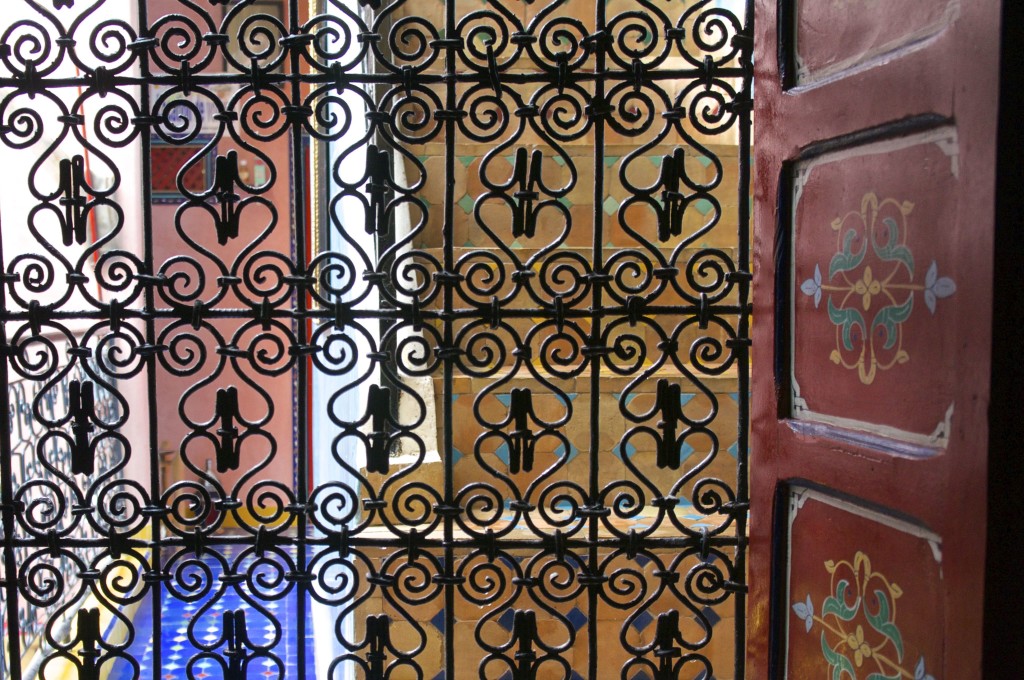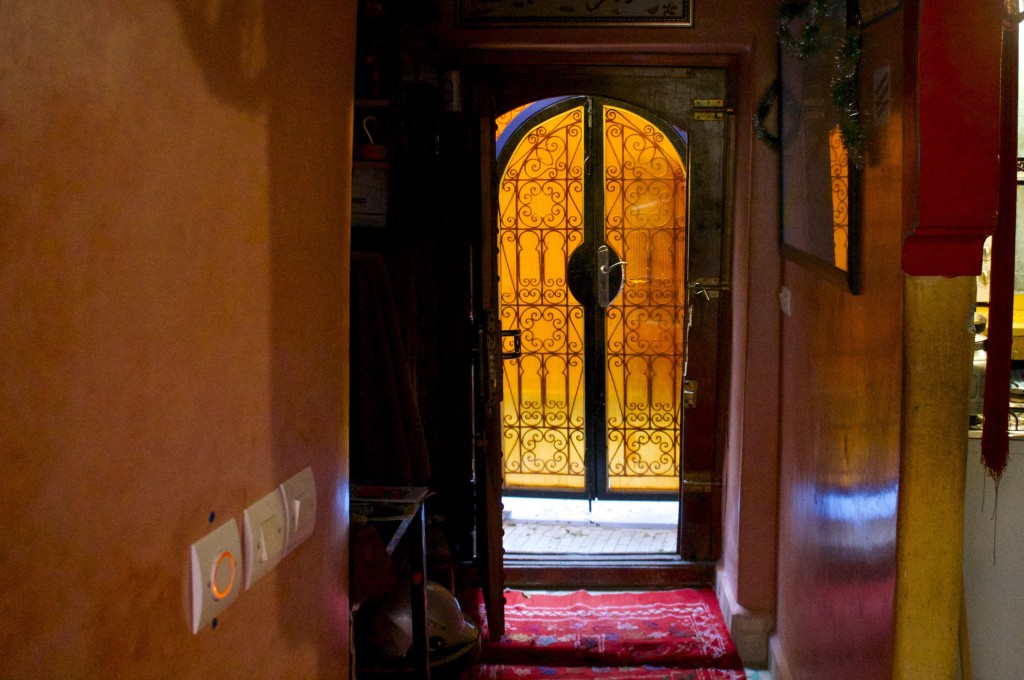 We were here:
Once settled, we set out to see the city.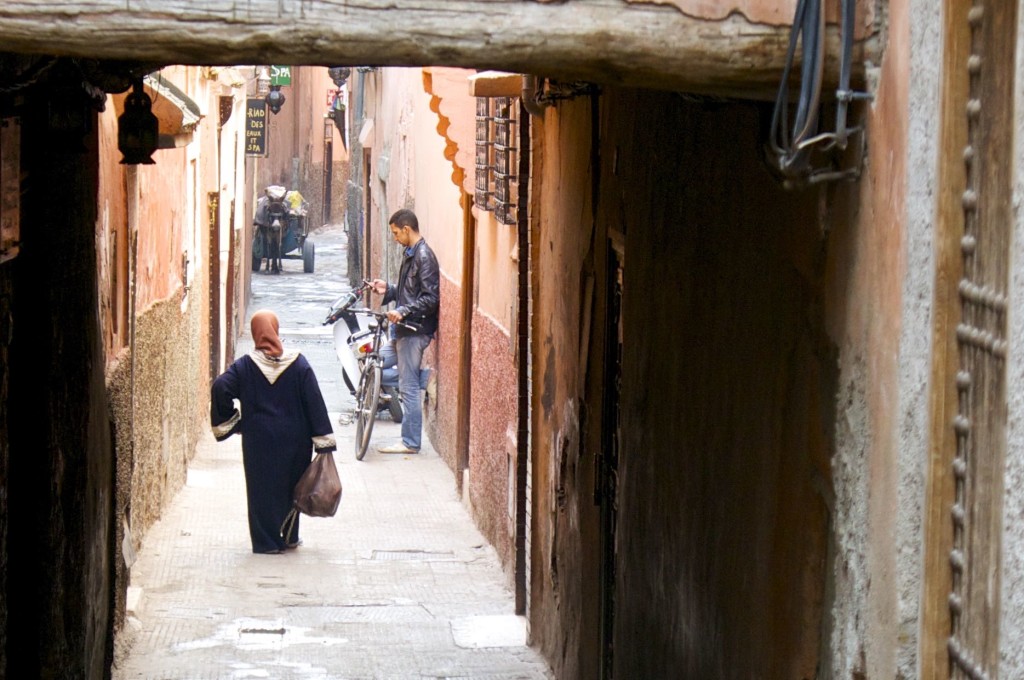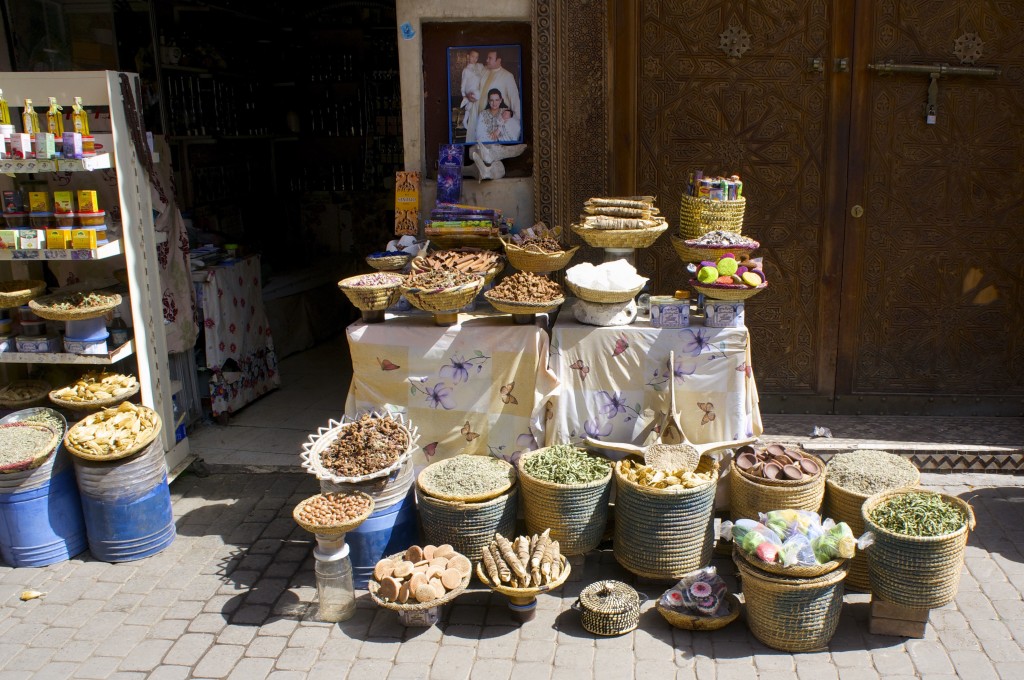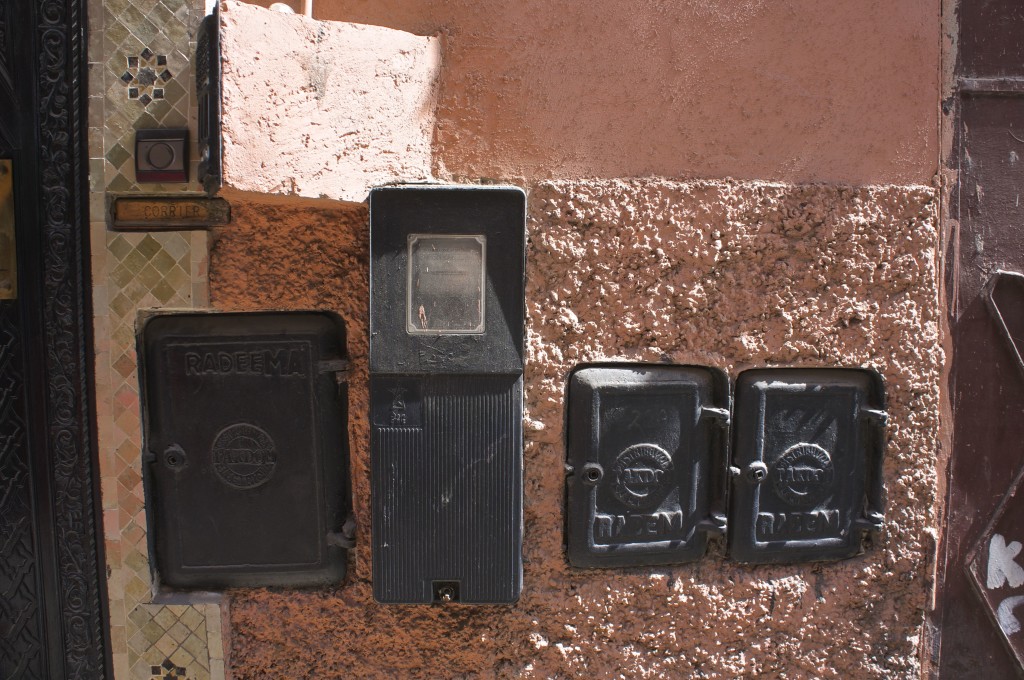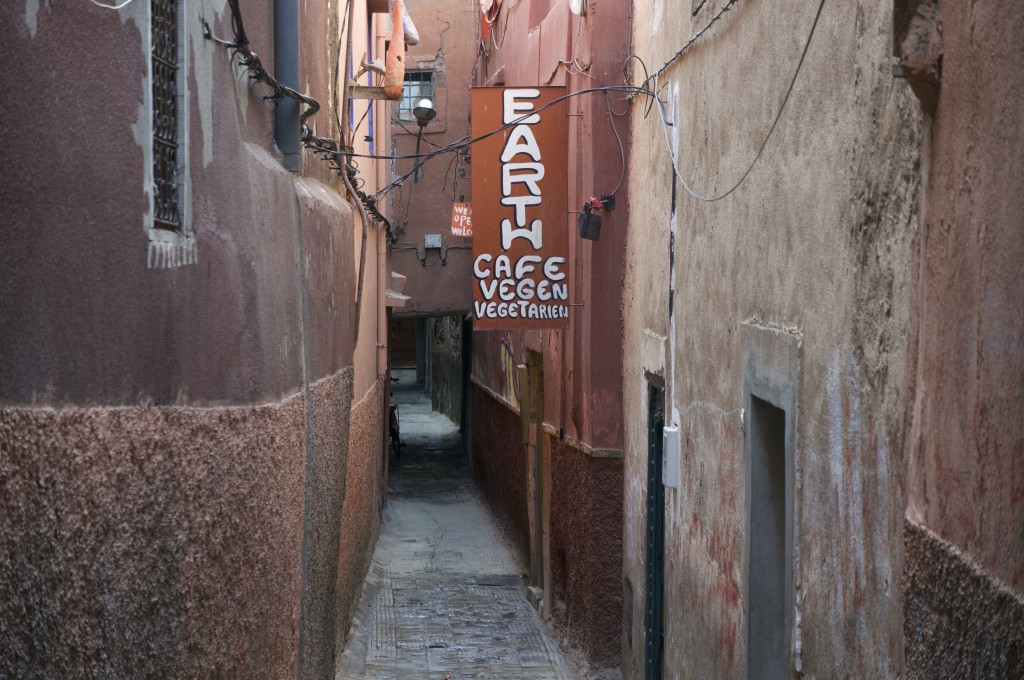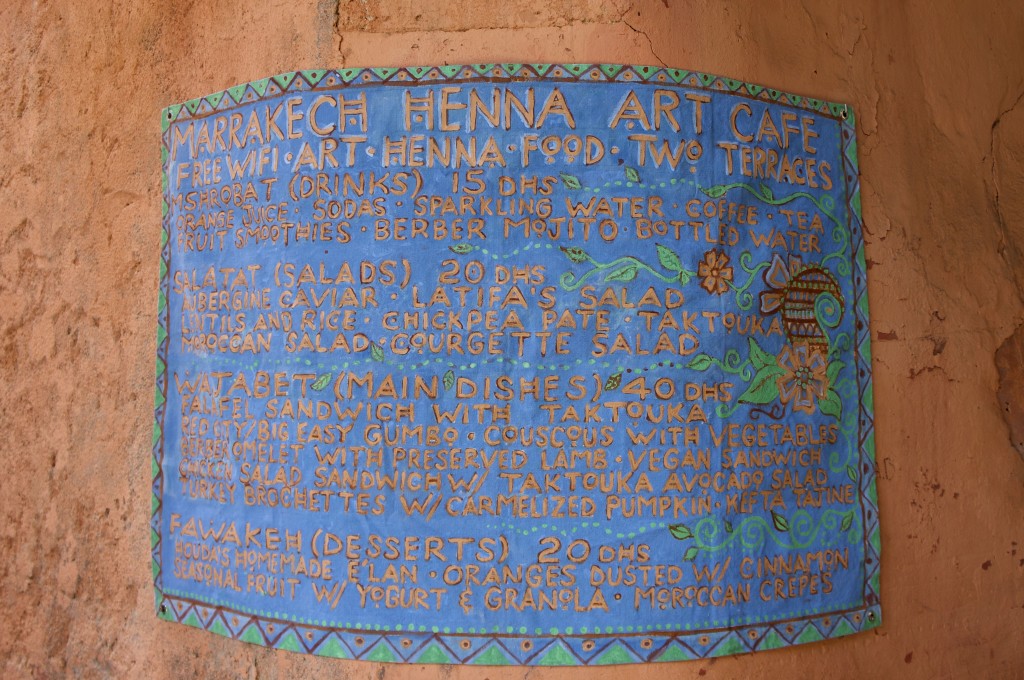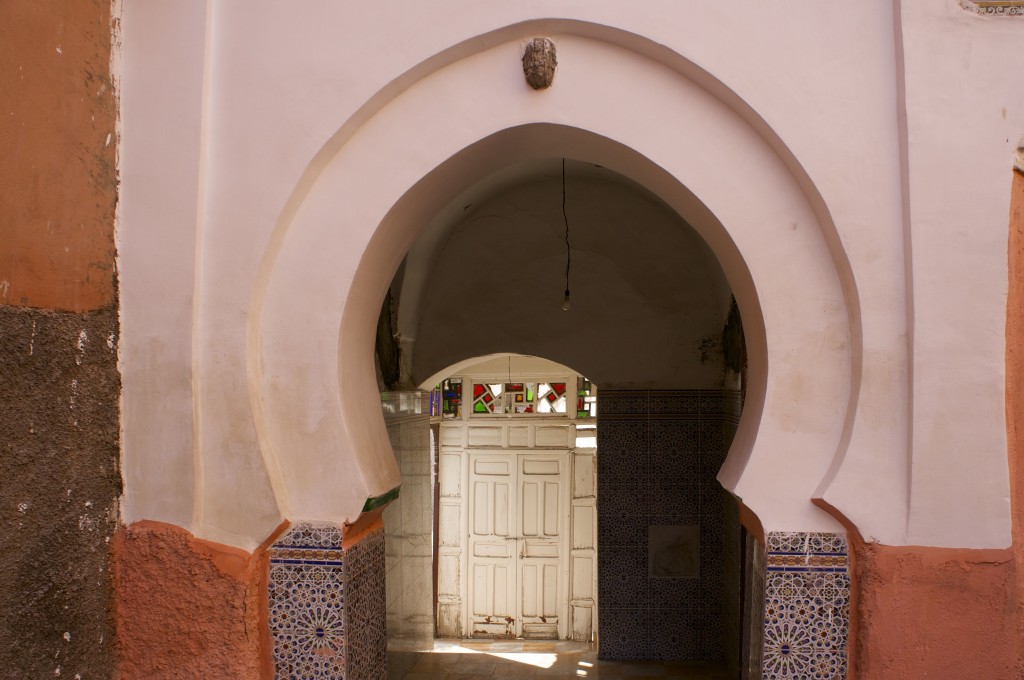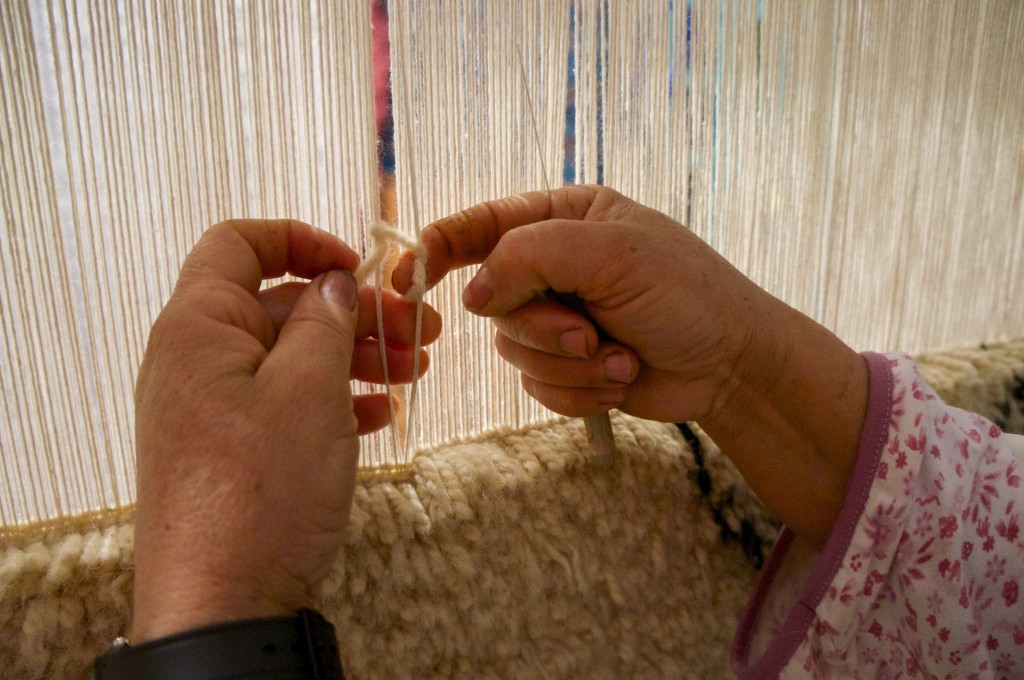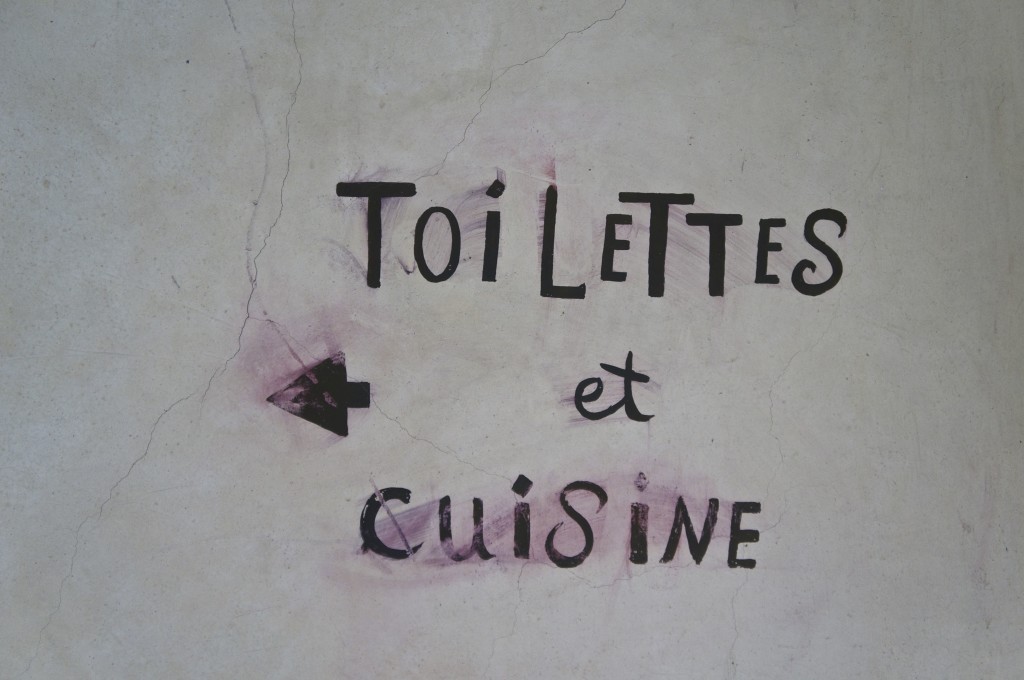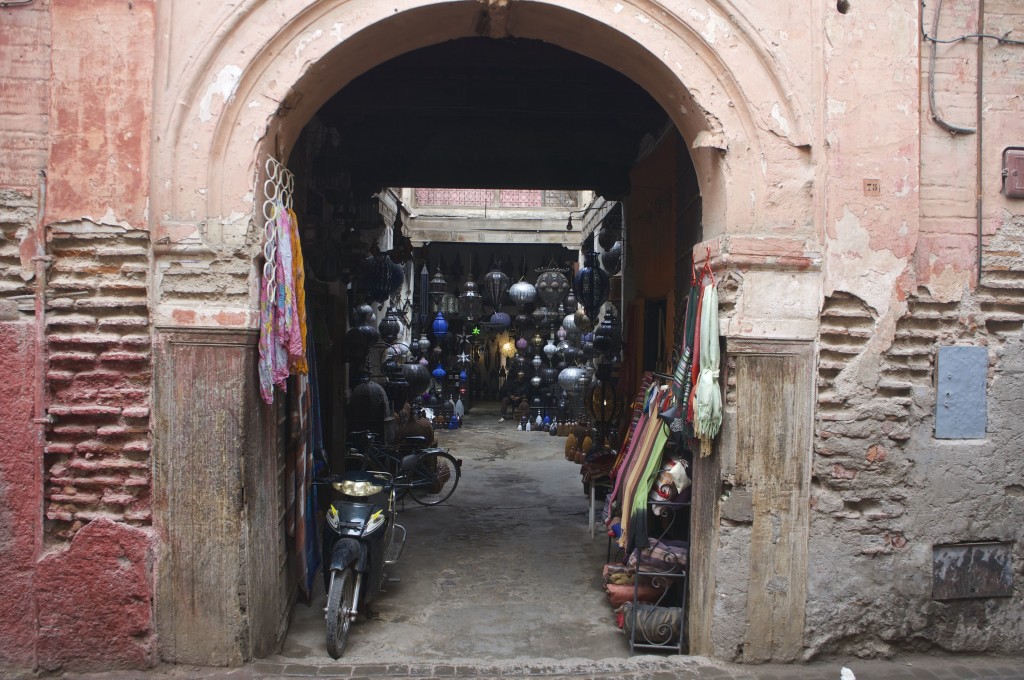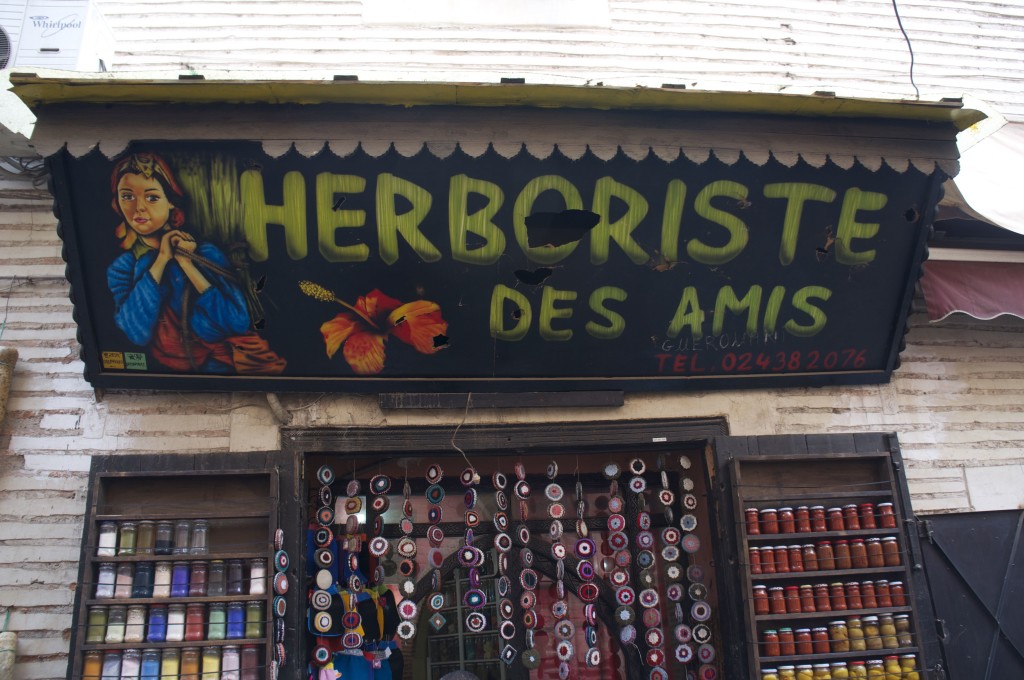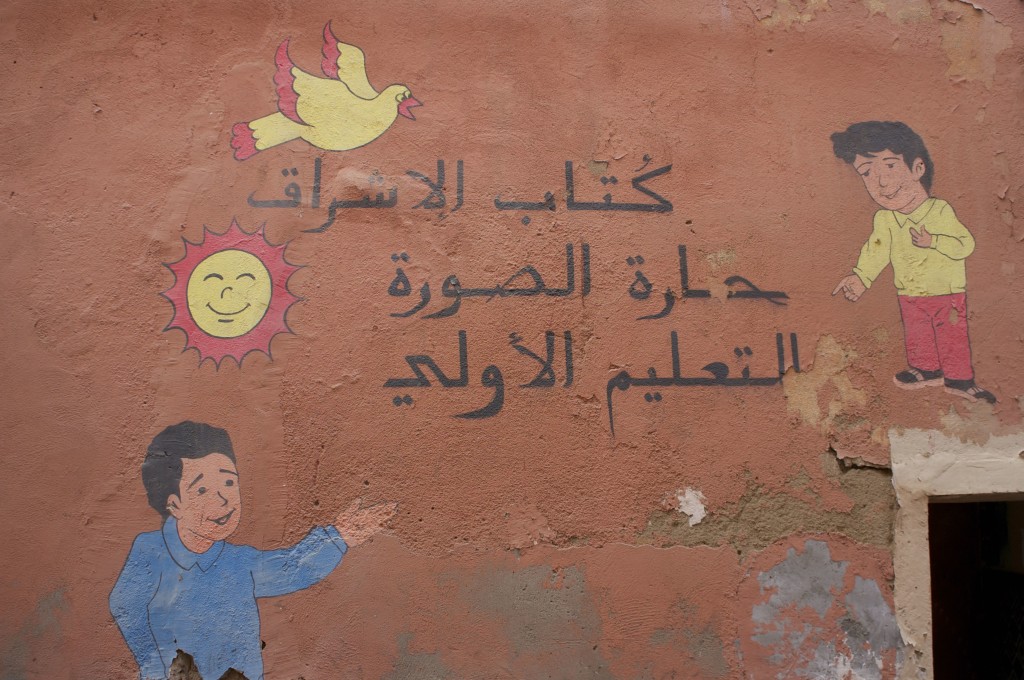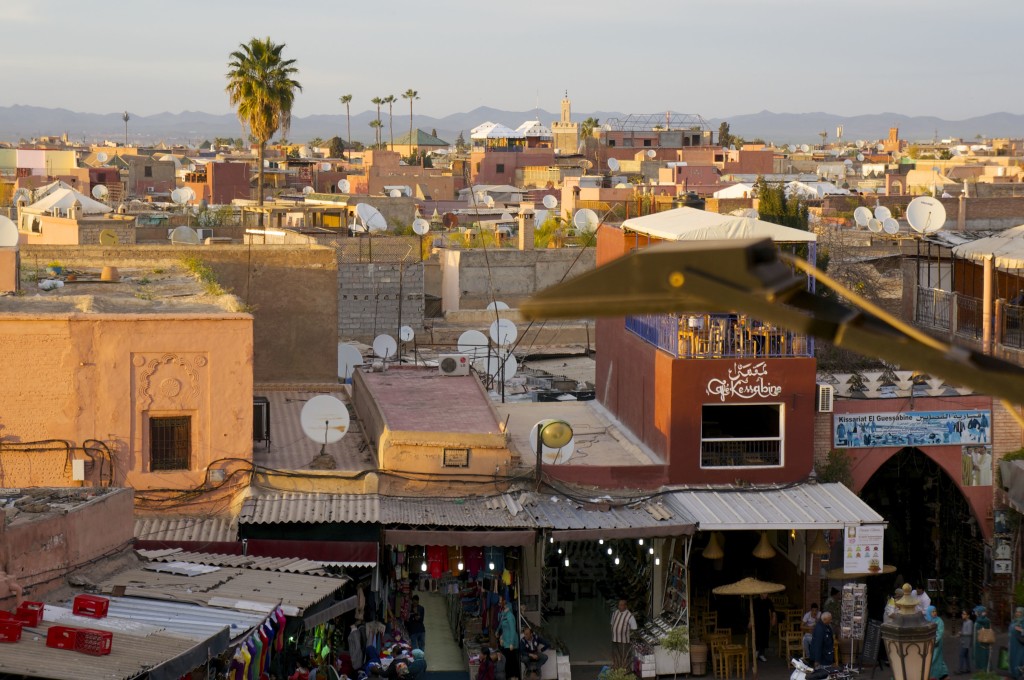 In contrast to Tunisia, where nearly every building is painted white, nearly every building in Marrakech is colored with a hue that one could describe as rose, salmon, reddish-brown, or clay depending on the light at the time. The effect was handsome and soothing.
As we were obviously tourists, touts and shopkeepers addressed us at every turn. The medina is labyrinthine, and so some people earn tips by guiding lost travelers like us to where they want to go (ideally), or to their uncle's rug shop (not so ideal). In general, we tolerated this environment with a smile, as if it was all just a big game of commerce. I did, to my regret, lose my temper once with a kid who refused to accept my tip of 20 dirhams (about $2) for walking us ten minutes through the medina. He demanded 100 dirhams and wouldn't let us be. Marrakech is a major tourist destination, but one that could be even more enjoyable if its citizens dialed back their hard-sell hand-out attitudes.