The temperature here in Sousse climbed into the seventies today. I'd been laid low with a cold and had spent the preceding week shivering in my unheated apartment. Today, though, the balmy weather did good things for my health.
I ventured out to a Berber café in the heart of the Sousse Medina. An American friend had introduced me to the Tiziri in the week before Christmas vacation. It was love at first sight then, and so I vowed to return. And so today I did.
The place is a little hard to find, with only this sign on the door to let you know you've arrived.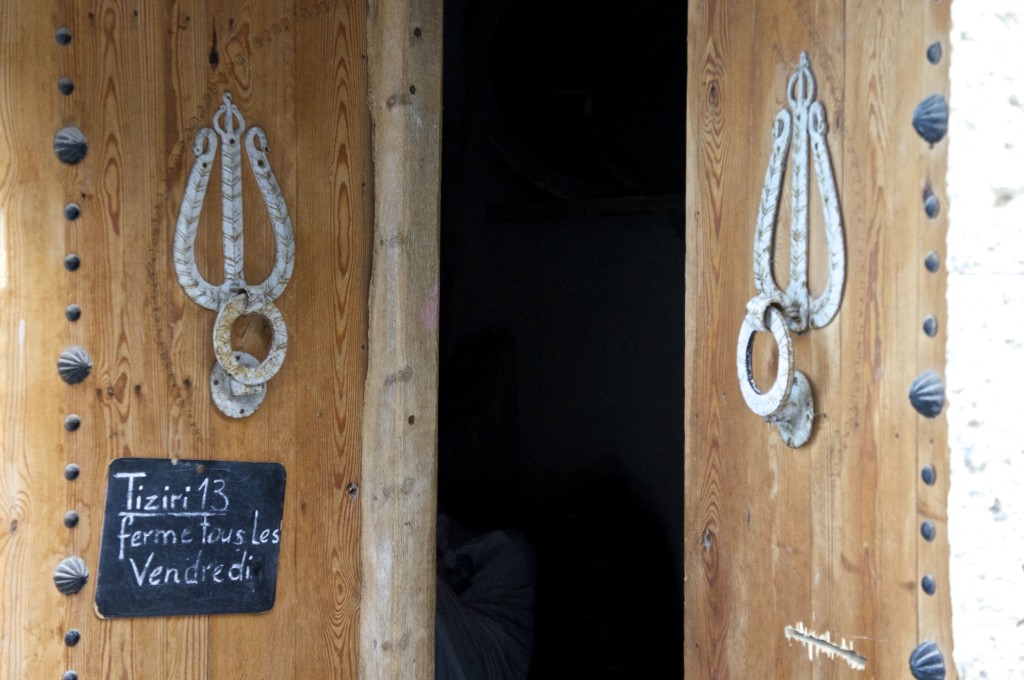 The Medina is a medieval warren of alleys and buildings where you could wander lost for days on end, but I lucked out and found it again without much difficulty. The café is built around an open-air courtyard and has several different levels and rooms.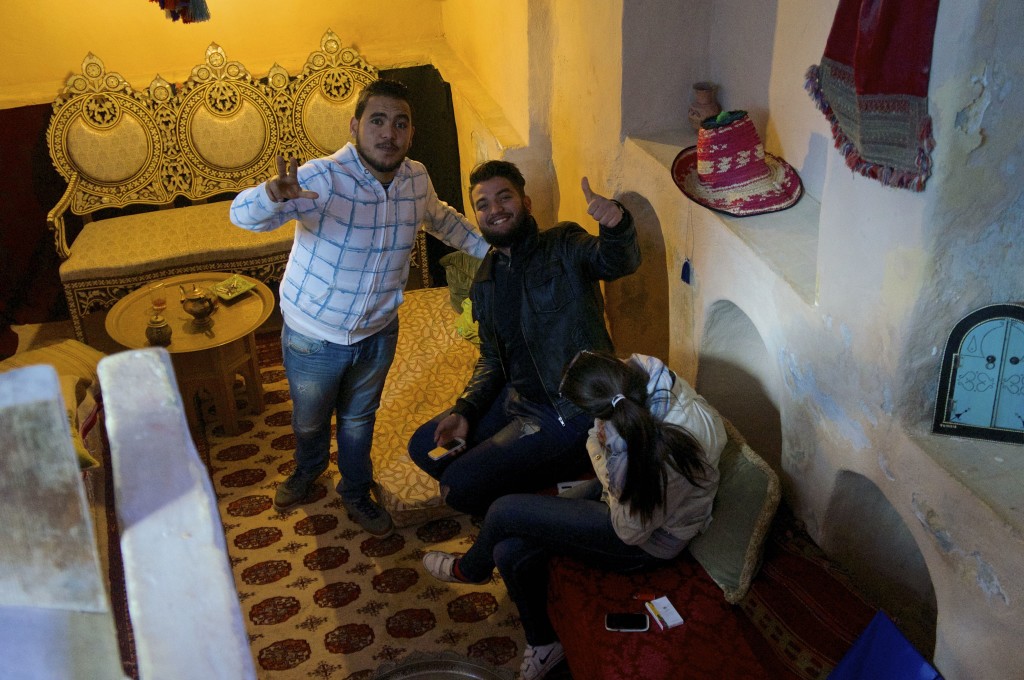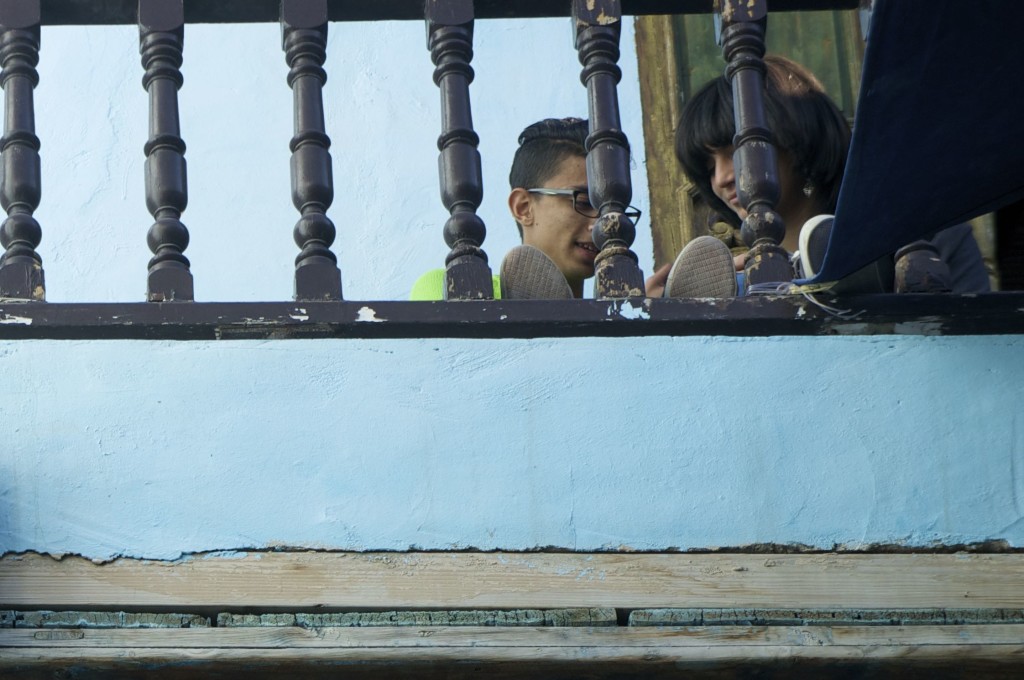 I hung out in the courtyard people-watching and sipping cocoa. The old woman who took my picture for me was so nervous about being asked that her hands shook (which accounts for the slight blurriness of this pic, which I nonetheless like).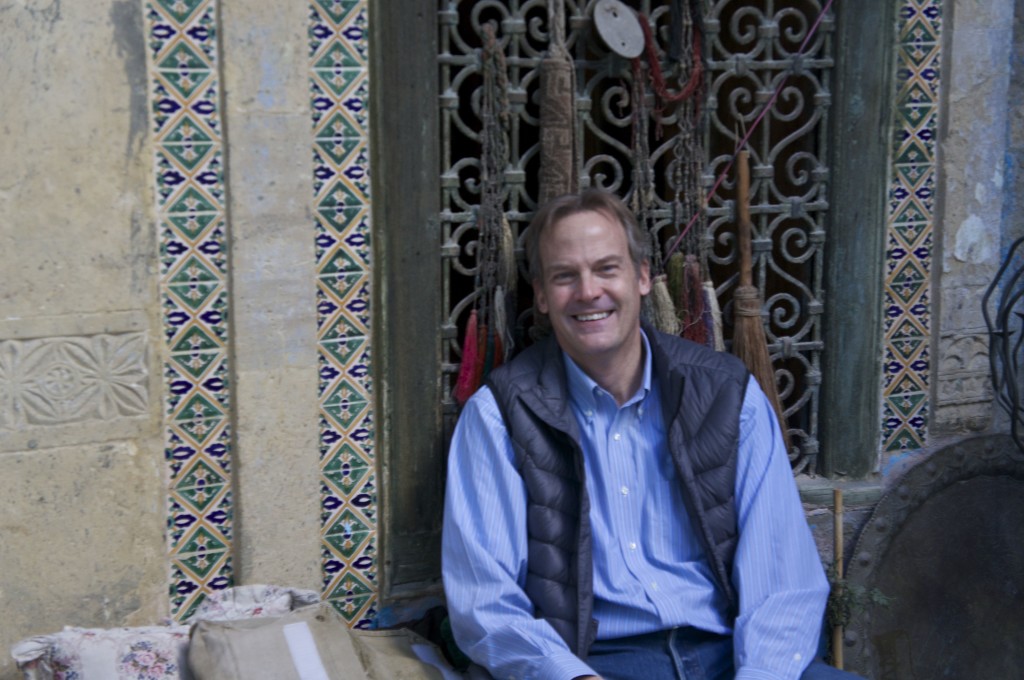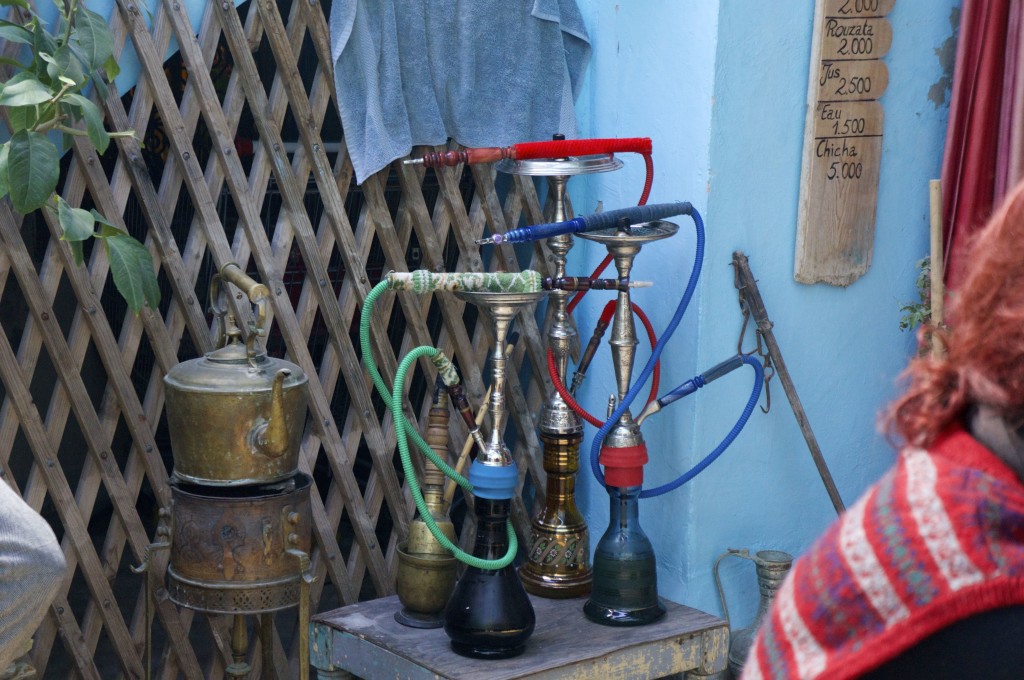 Over at another table, a group of people began singing. Then someone pulled out a guitar, someone else pulled out a drum, and soon a group of people mounted the platform at the end of the courtyard and began to make music. It was a beautiful moment.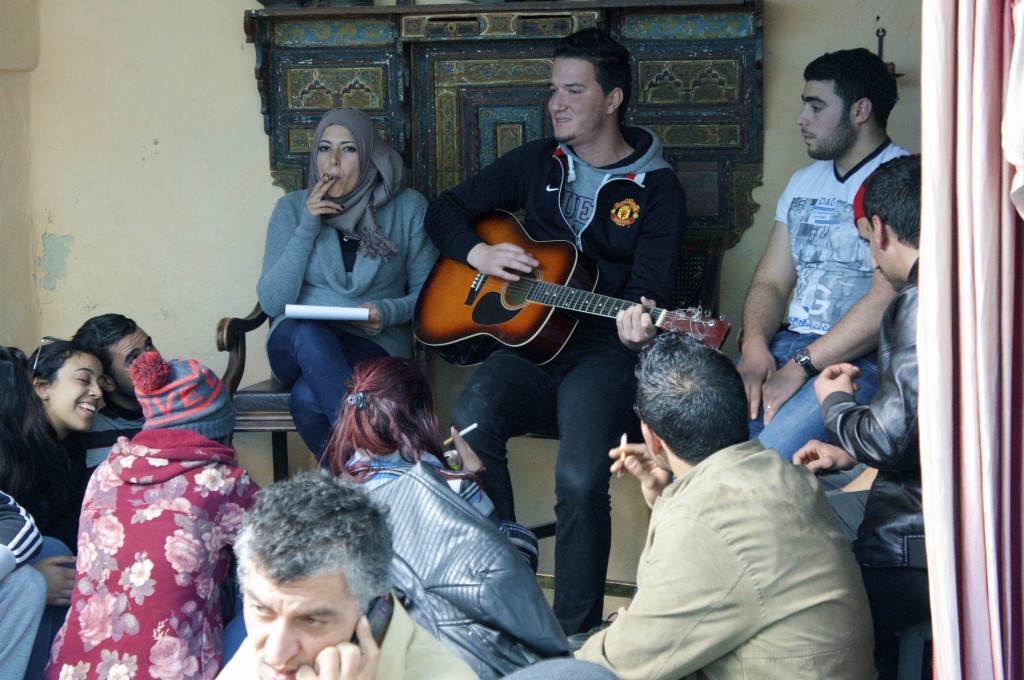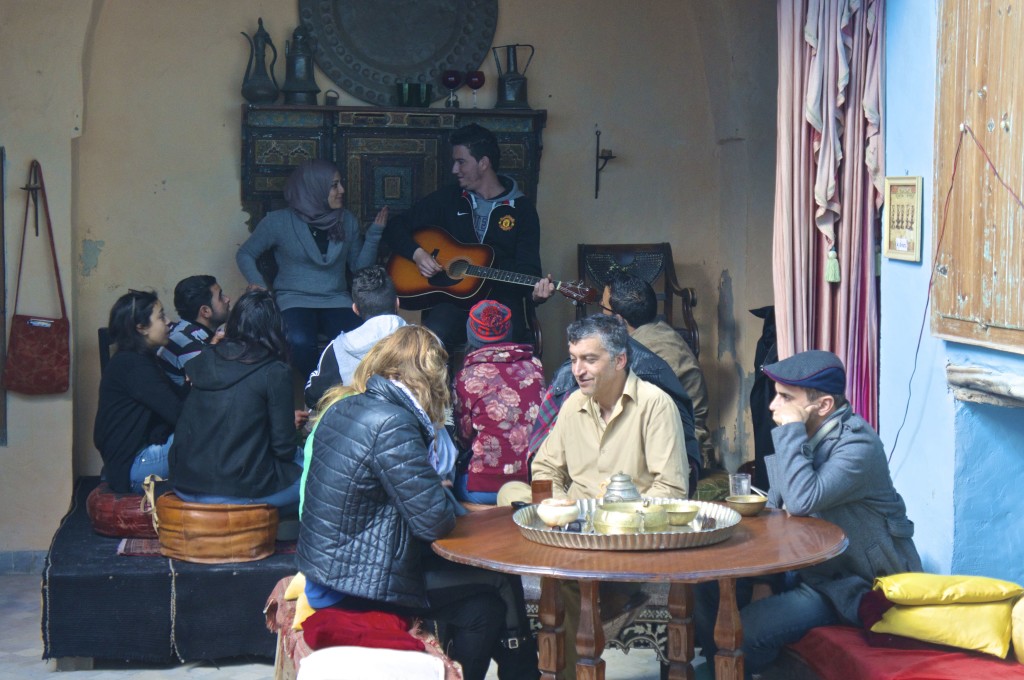 Couples sat with their arms around each other (not a common sight here). A young woman walked over to me, asked if I spoke French, and then invited me to a Quentin Tarantino film festival there at the cafe.
I'd been feeling a little emotionally abraded recently, but the good weather, the music, and the relaxed friendly vibe at the Tiziri reminded me that there is still a lot of good in the world, recent global events notwithstanding.