According to the Lonely Planet guide to Bangladesh, Painam Nagar was
[c]onstructed almost entirely between 1895 and 1905 on a small segment of the ancient capital city [of Sonargaon]. . . . [I]t now consists of a single street, lined with around 50 (now dilapidated) mansions built by wealthy Hindu merchants. At the time of Partition, many owners fled to India, leaving their elegant homes in the care of poor tenants, who did nothing to maintain them. Most of the remaining owners pulled out during the anti-Hindu riots of 1964, which led to the 1965 Indo-Pakistan War. Despite the rot, a few people continue to live in some of the houses . . . .
At 9:30 in the morning, I met up with Andreas (a German optronics consultant who was staying in my hotel), Abbas (a bicycle rickshaw driver, tour guide, money changer, fixer, factotum, friend, and all-around good guy) and a driver. We headed east out of Dhaka city through the usual nigh-impossible traffic and stopped less than an hour later at the brickyard. Then we continued on another half hour to Painam Nagar. I was here:
Our first stop was a government- and corporate-sponsored restoration project involving two of the grandest mansions. In America, of course, the buildings would be closed, or at least heavily restricted during such work, lest some careless workman on a scaffold drop a brick on someone's head. There don't seem to be any such restrictions here. I wandered in and climbed up, down and around the buildings. As with everyplace I've been in Bangladesh, people stopped what they're doing and came to talk to me. Pretty soon the restoration workers and the head architect came over to chat.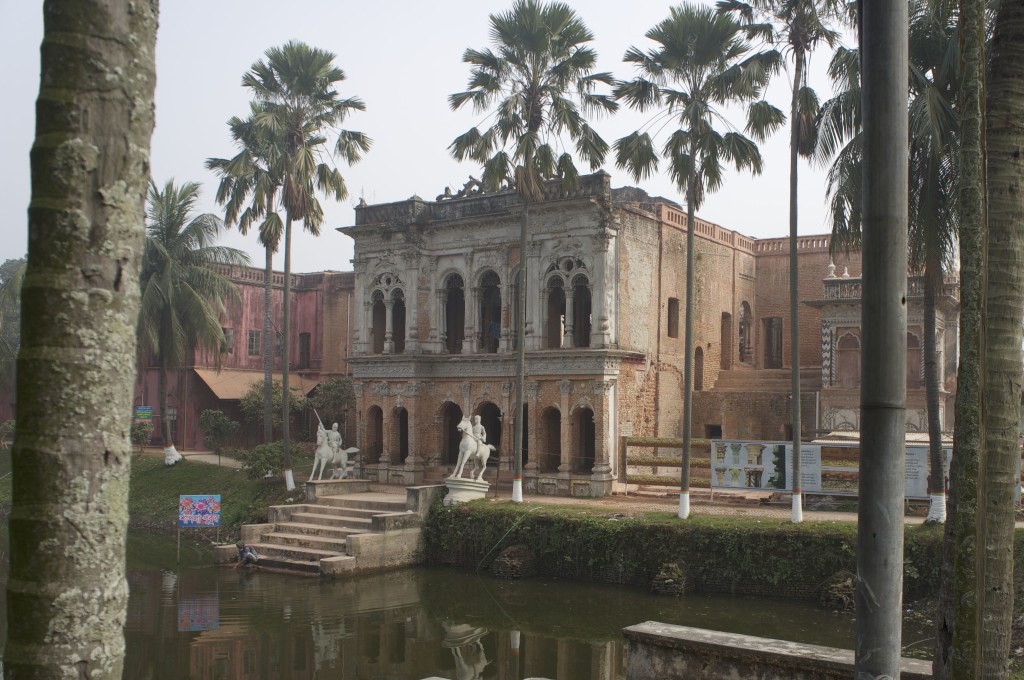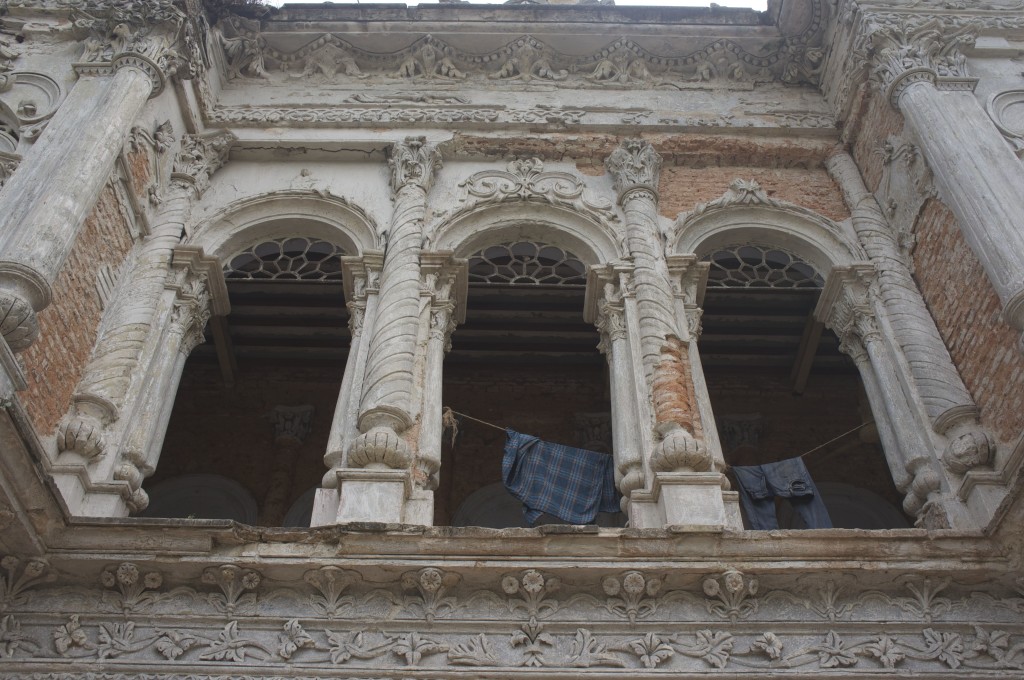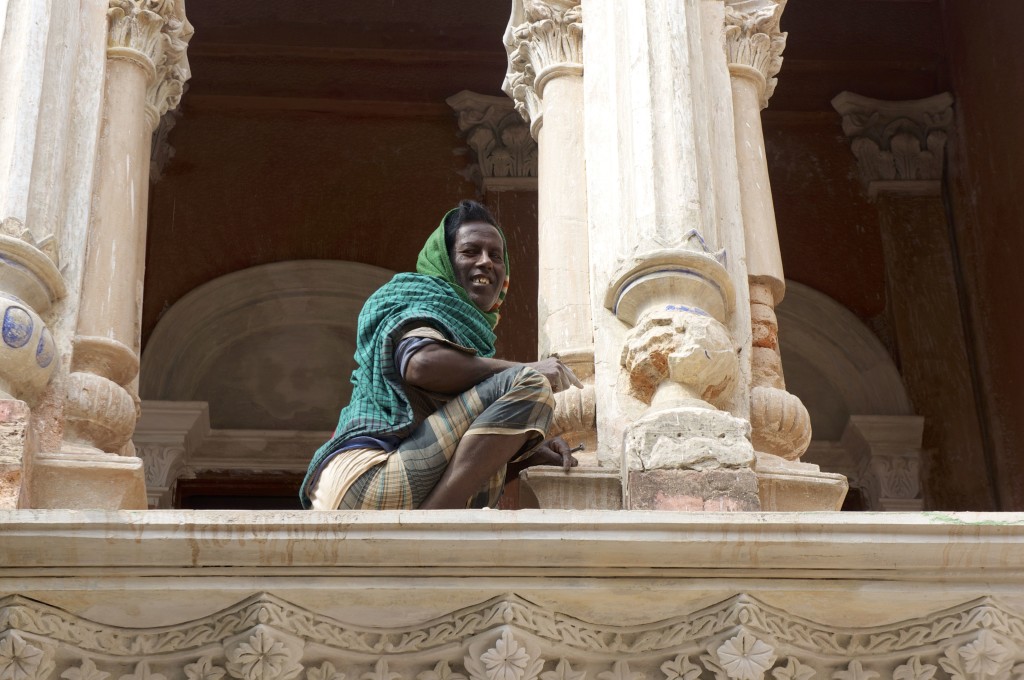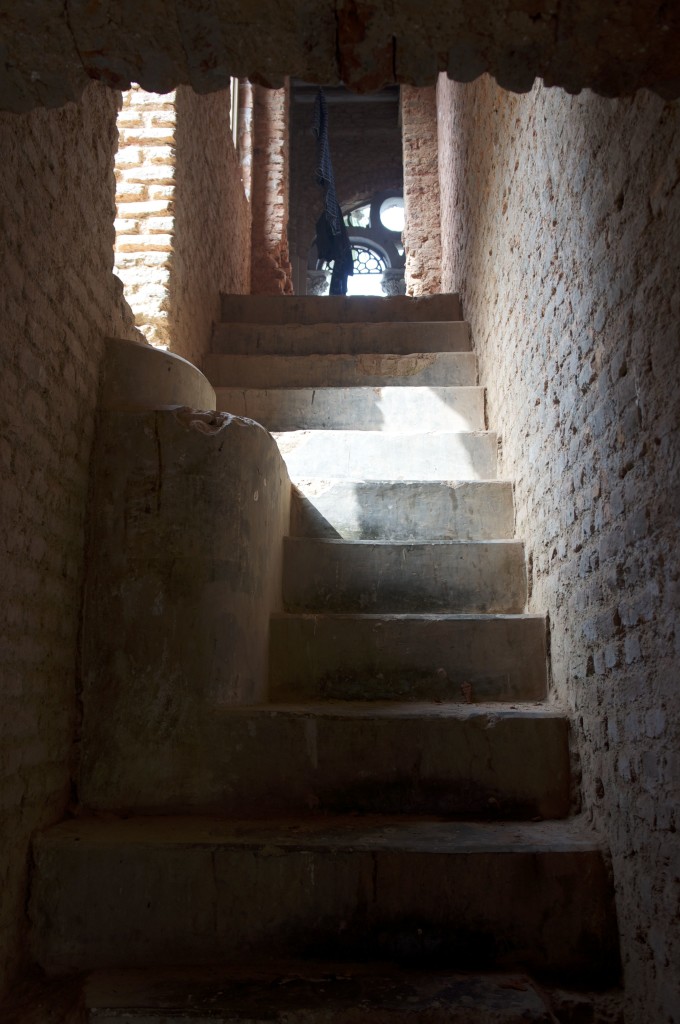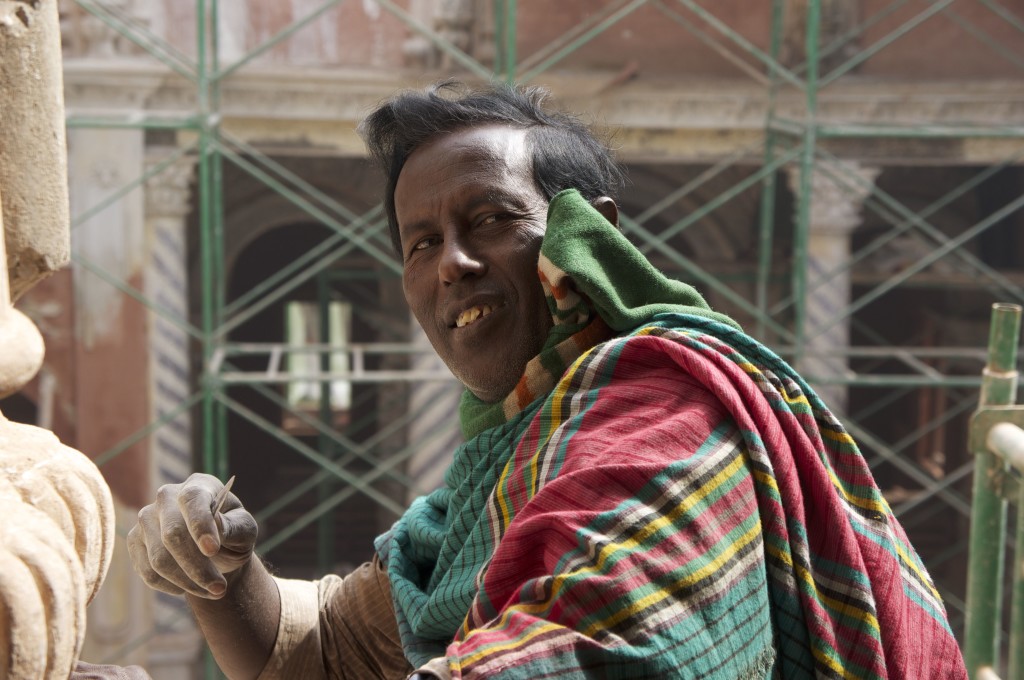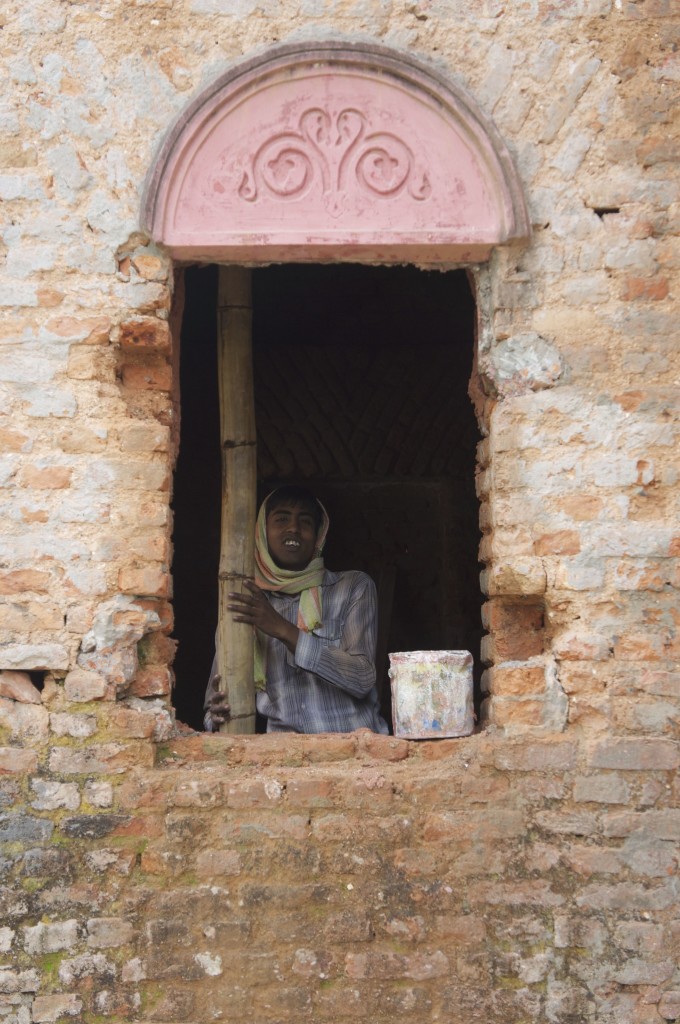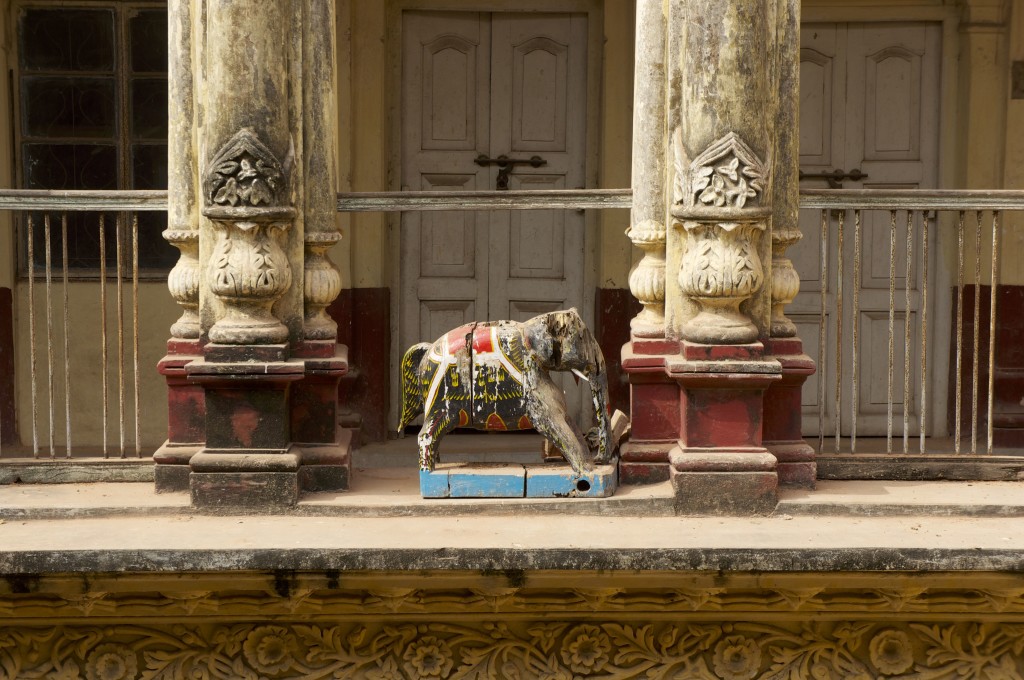 After a walk around the grounds (which are now a national park), we headed a short distance away to see the mansions outside the park that were most definitely NOT being restored.
(On to Painam Nagar, Part 2)