Once I got to Phuket, I couldn't wait to get out of Patong and see some of the islands that the area is so famous for. Early in the morning, a van picked me up and drove me to a wharf, where I boarded a speedboat powered by three Yamaha 250 outboards. There were thirty passengers aboard, all Russians except me.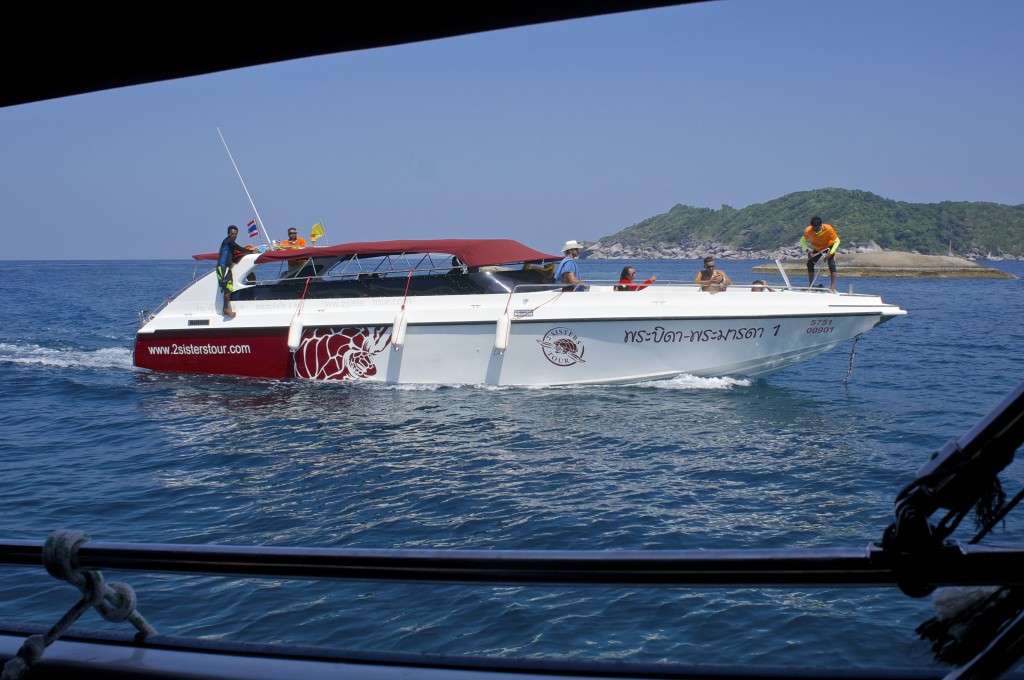 Our destination was the Similan Islands in the Andaman Sea, an archipelago consisting of one volcanic and eight coral islands. The islands were once settled by Malay Gypsies, but today are uninhabited and are a national park. The sea was calm, the weather clear, and after about 75 minutes of bumping over the waters at speed, we put in by one of the smaller islands and went snorkeling. I was here:
I saw hundreds of fish in the clear blue/green waters. Here my ignorance of marine biology embarrasses me; I can't name anything I saw. The most beautiful and numerous were about 10 inches long with silvery bodies marked by black, blue and yellow vertical stripes. Saw a few larger fish too, though nothing bigger than about 16 inches.
After snorkeling, we went to Ko Similan, the main island in the group, which is famous for a large rock formation at its peak.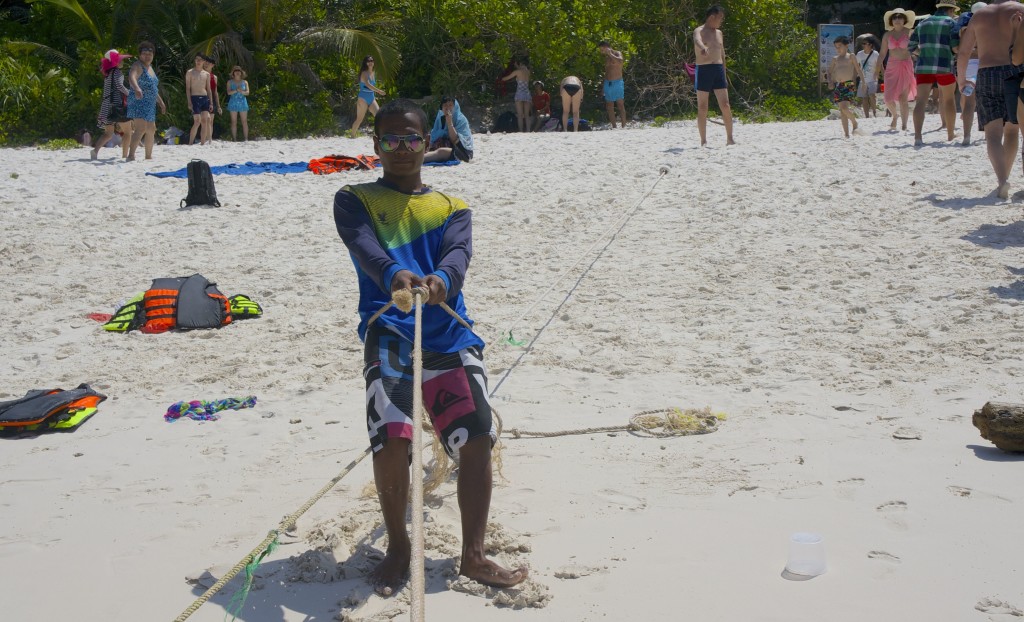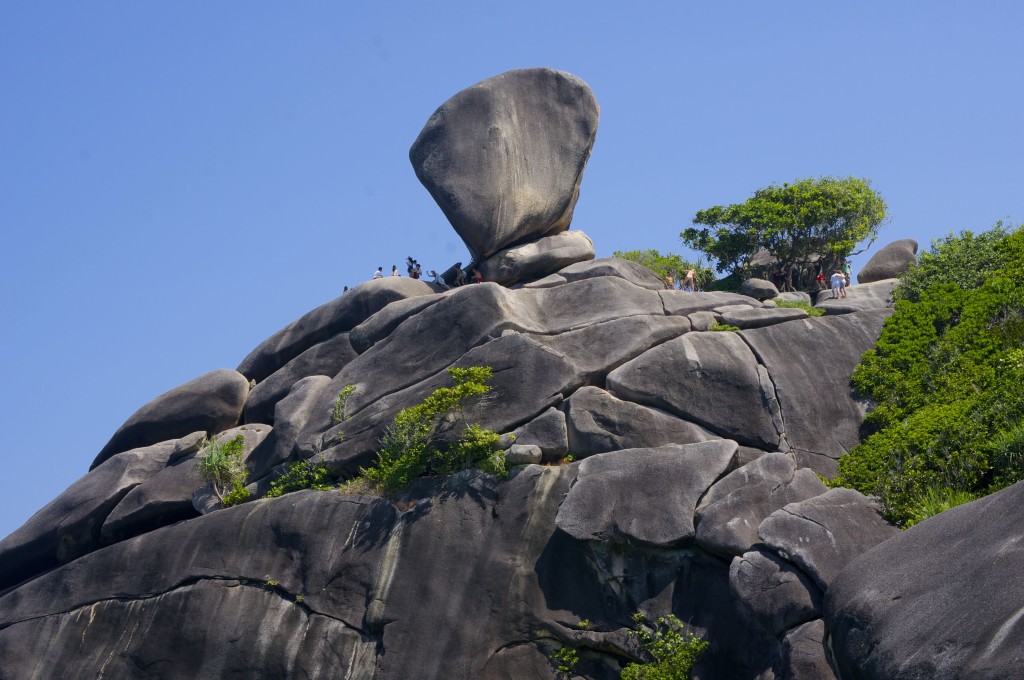 I climbed up and from this vantage had a great view of the beach.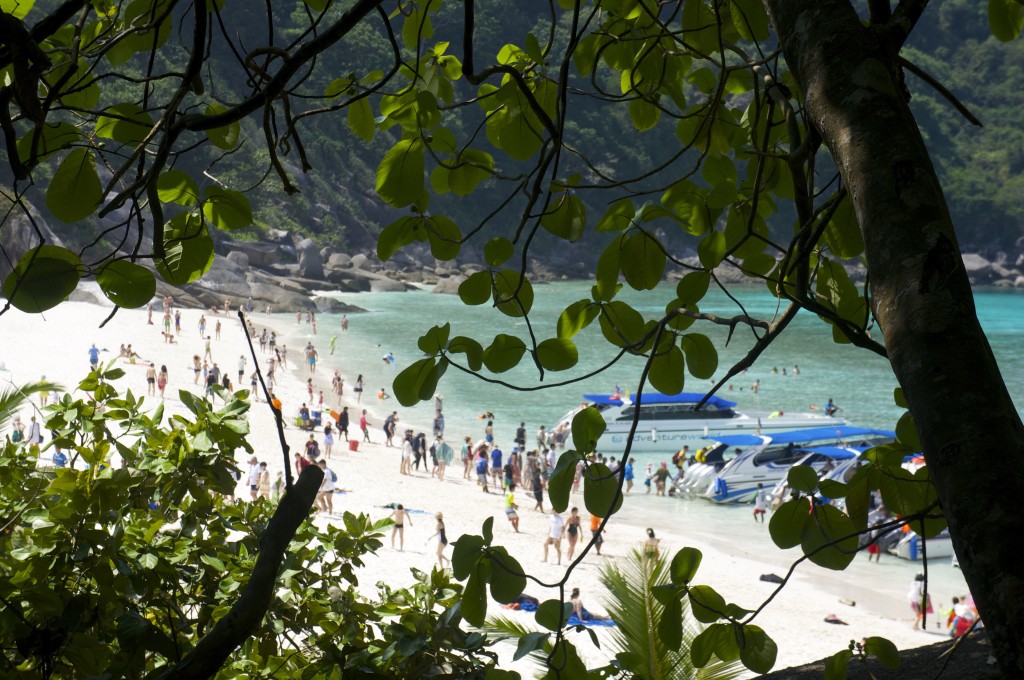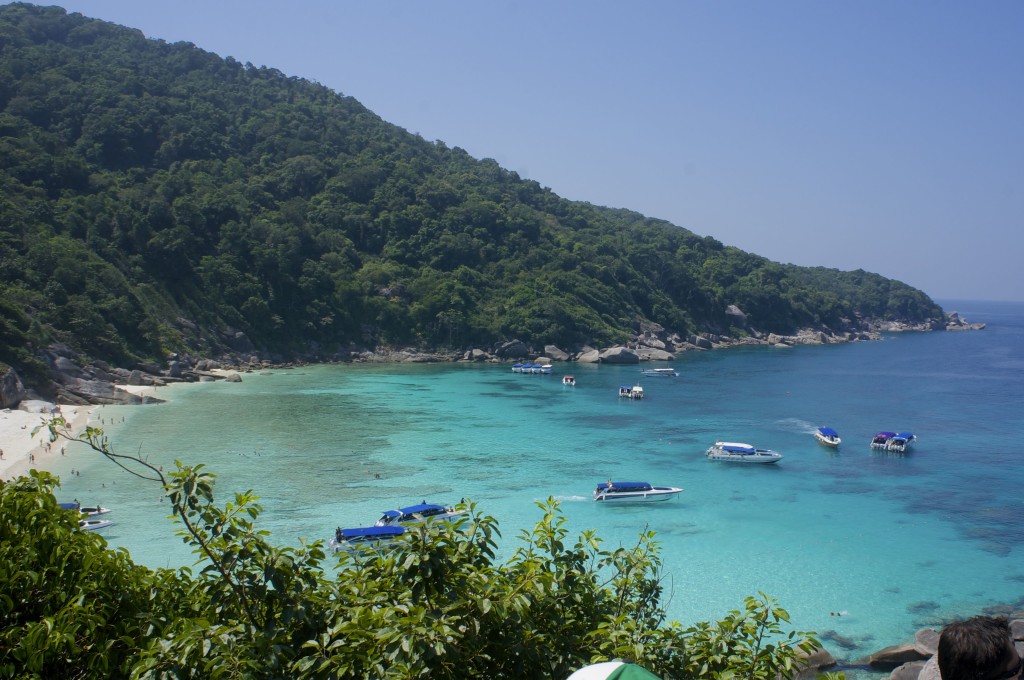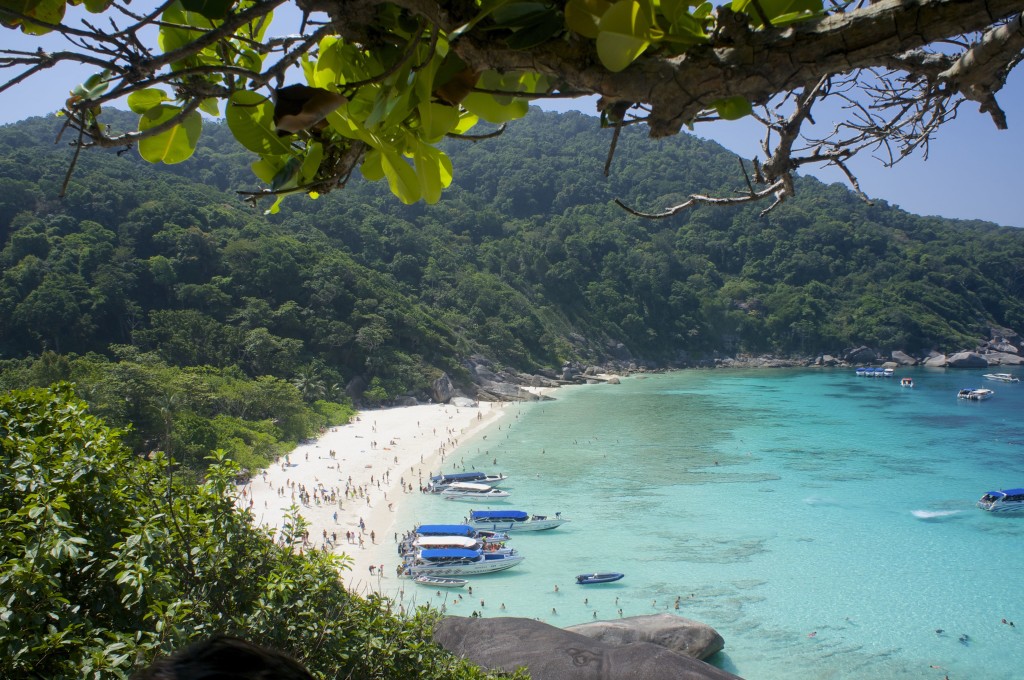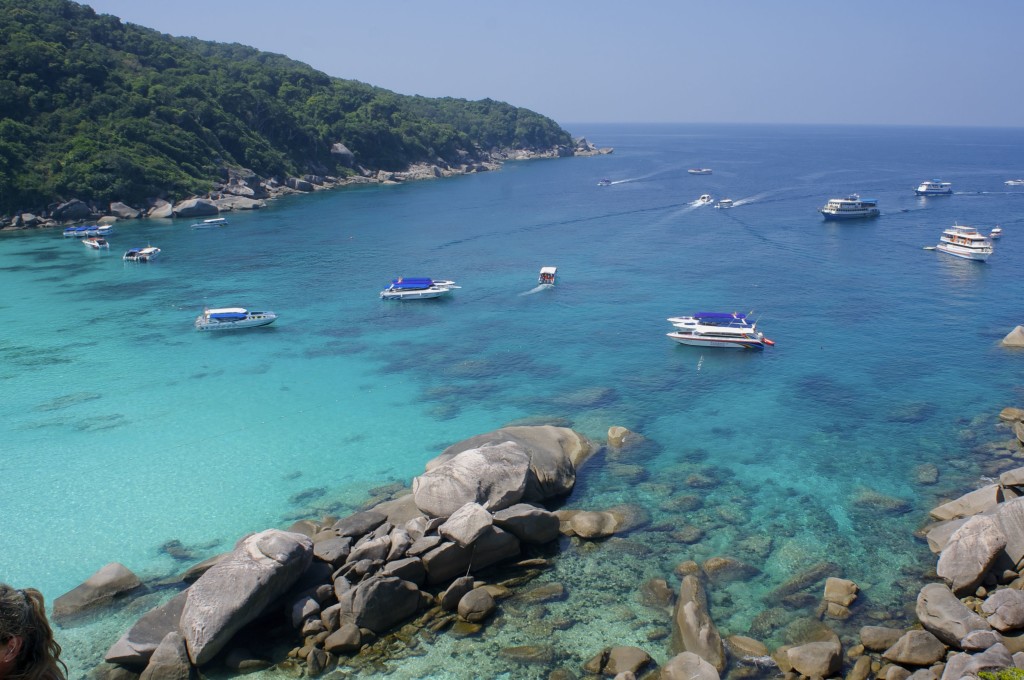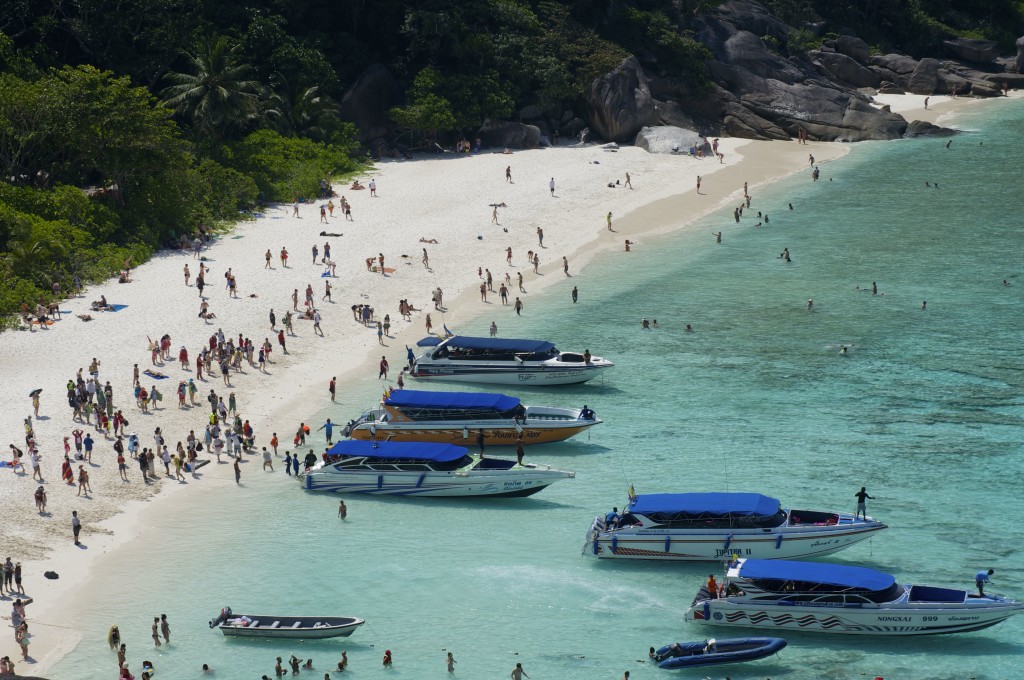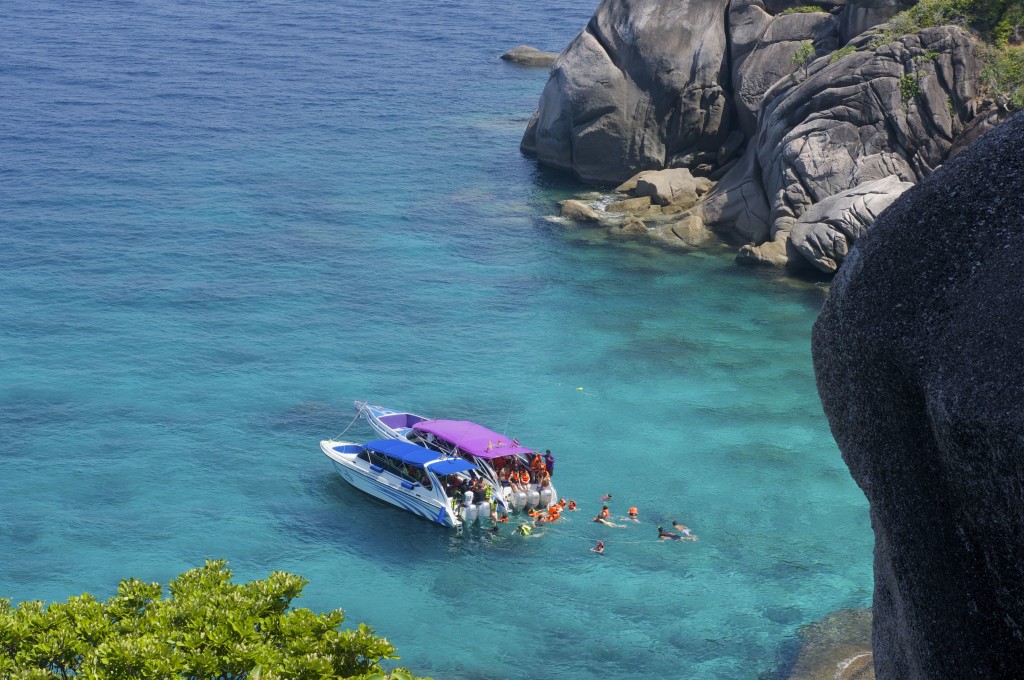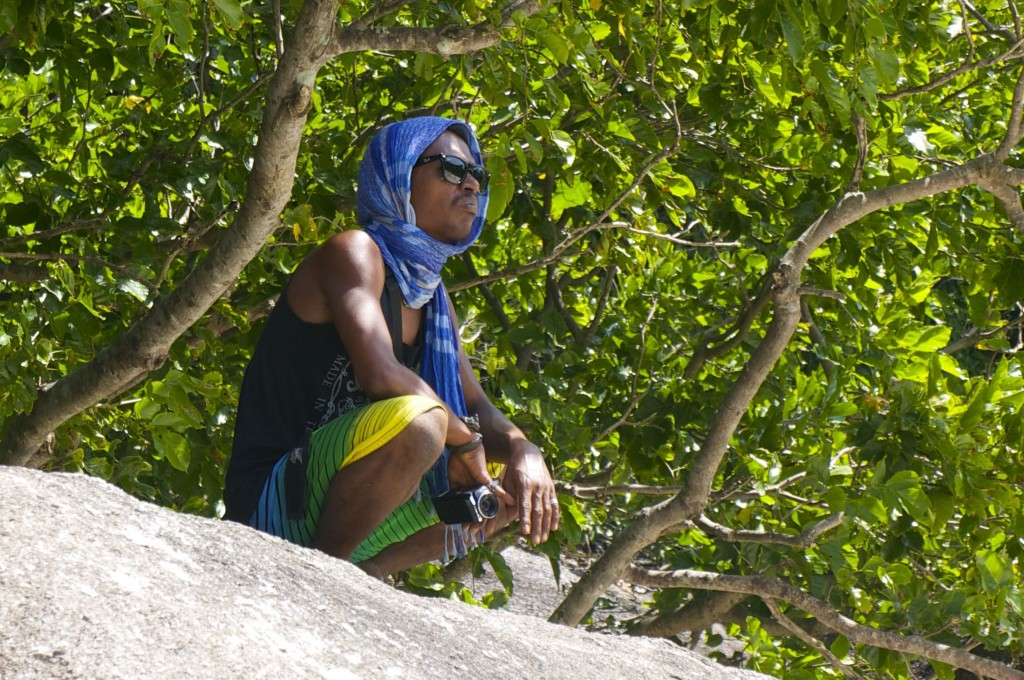 There was a pavilion in a grove of trees where we had lunch and escaped the heat of midday. Nearby were signs that as beautiful as this spot is, it can also be very dangerous.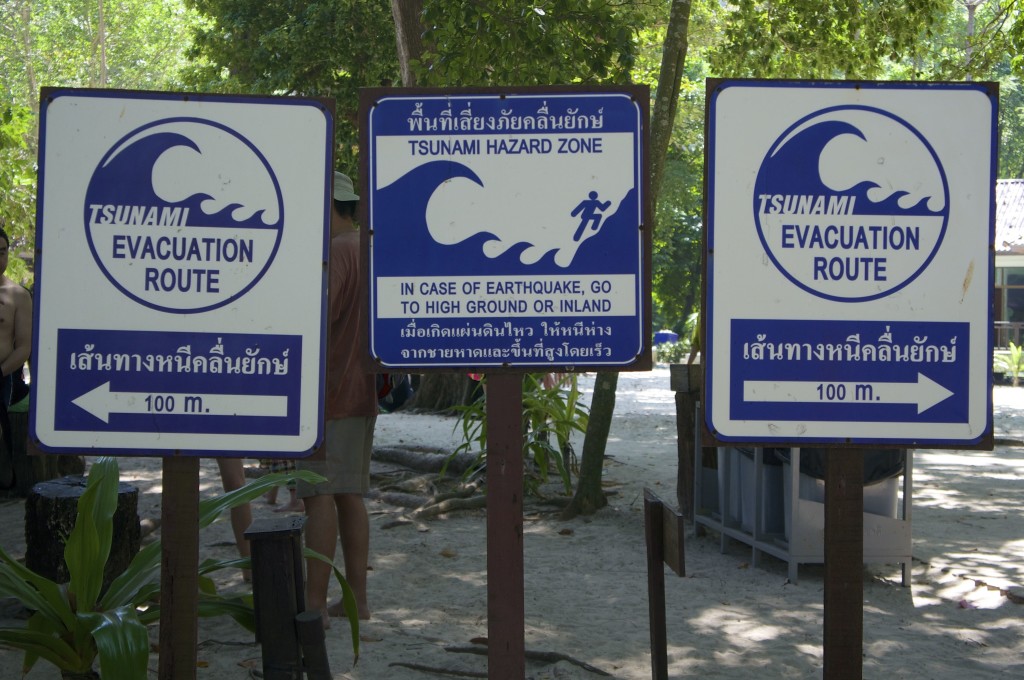 Memories of the the 2004 tsunami that killed 230,000 people are still fresh here.
We hit another coral island and did some more snorkeling before heading back to Phuket. The sea was slightly rougher by then, and sometimes our boat launched itself over the crest of a wave and came crashing down to the sea surface with a spine-jolting whomp. It was a delightful day, though I overdosed on sun and snorkeling added a few more scrapes and bruises to those I've collected so far on this trip.