[Read Cambodia: By Motorcycle to Chau Srey Vibol, Part 1 here.]
There were no tourists at Chau Srey Vibol. None. No ticket booth, no tour guides, site maps or plaques either. It was just an ancient pile of stones about 75 meters behind a Buddhist temple at the end of a badly rutted dirt road. I had the place all to myself, save for a couple of saffron-robe clad shaved-headed monks from the temple who briefly came over to check me out.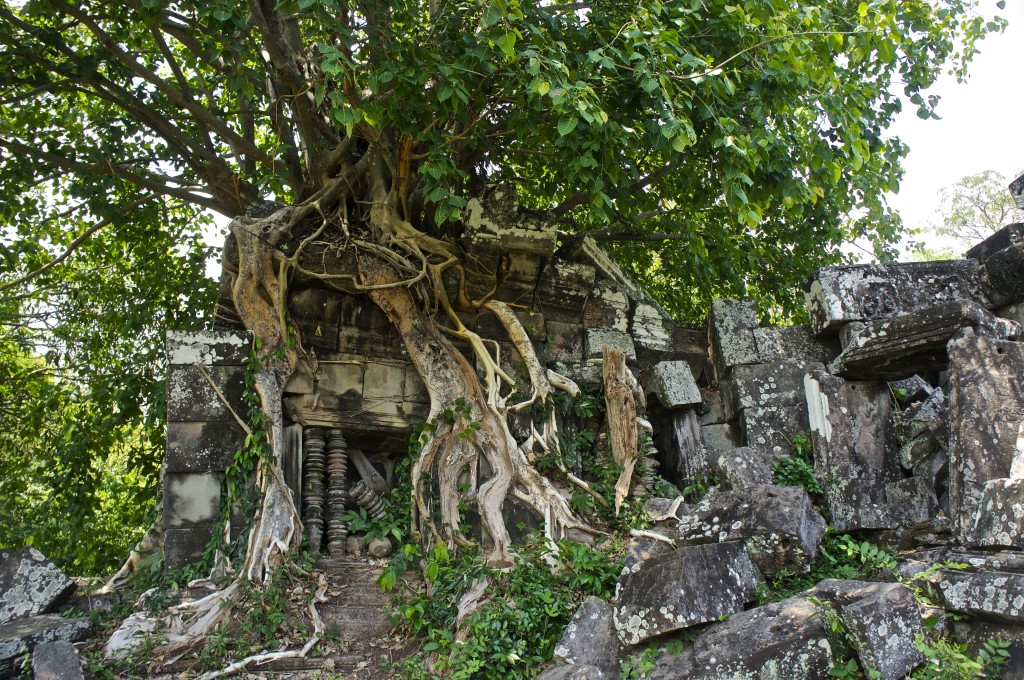 When I was a kid, I used to build cities with Jonathan Poneman in his basement. We'd use cardboard boxes, Lego, Hot Wheels tracks, pieces of wood, erector sets, alphabet blocks, and anything else that struck our fancy. Our metropolises were very elaborate. Then, in a frenzy of joyful destruction, we would kick over all we had so carefully built, scattering blocks and boxes and buildings like angry and capricious gods.
That is what Chau Srey Vibol looked like. There were pediments scattered like Lincoln Logs, window frames strewn about like Lego pieces, enormous stone blocks tossed about as if they were 1,100 year old pieces of styrofoam.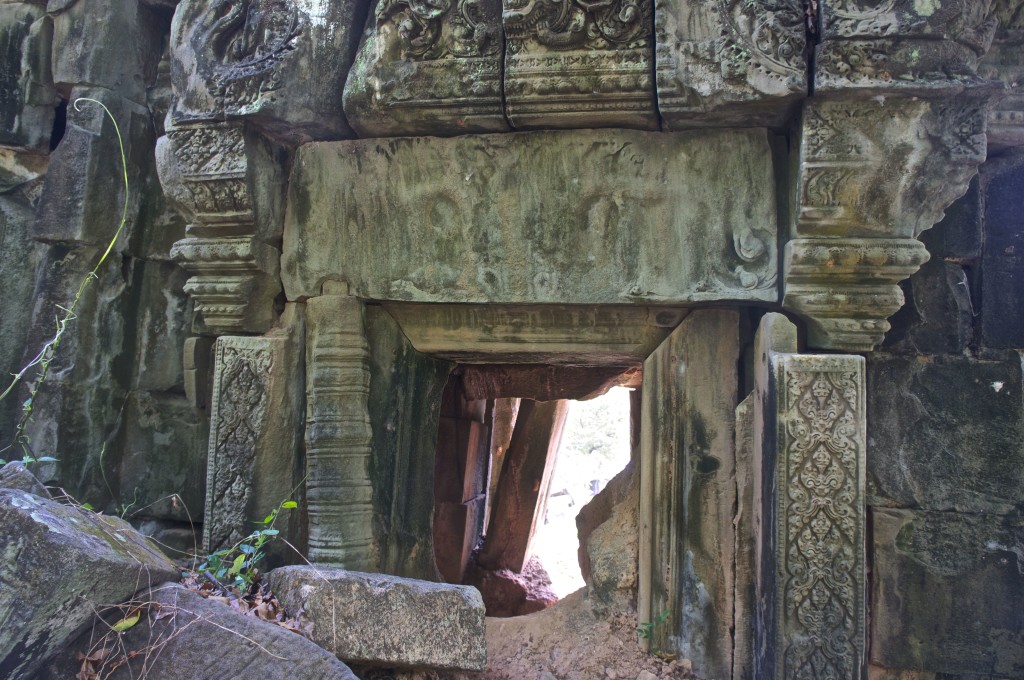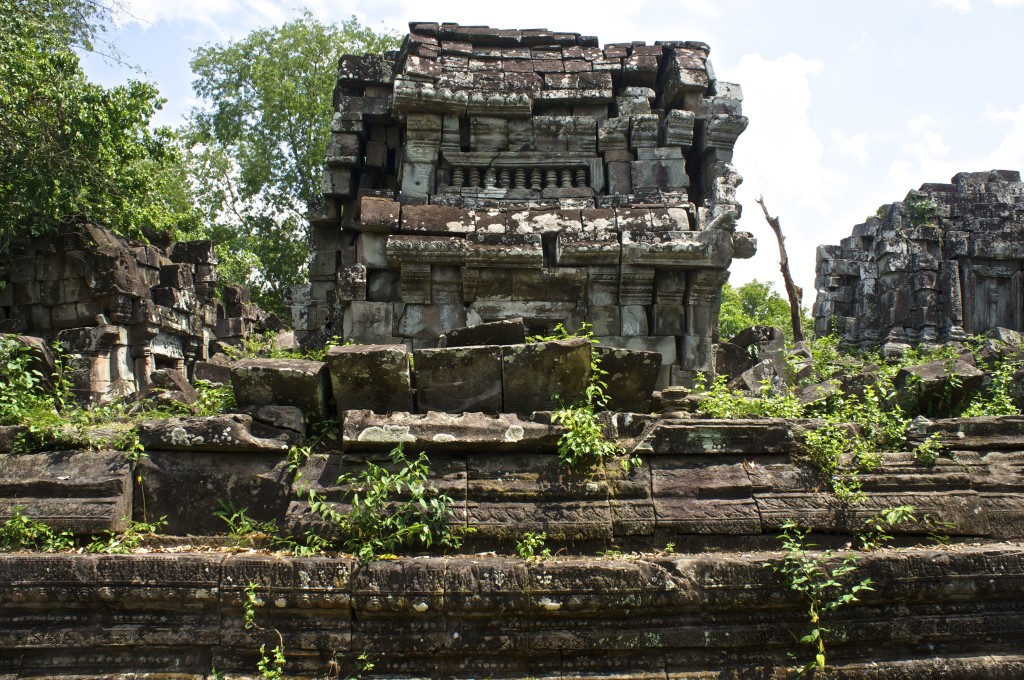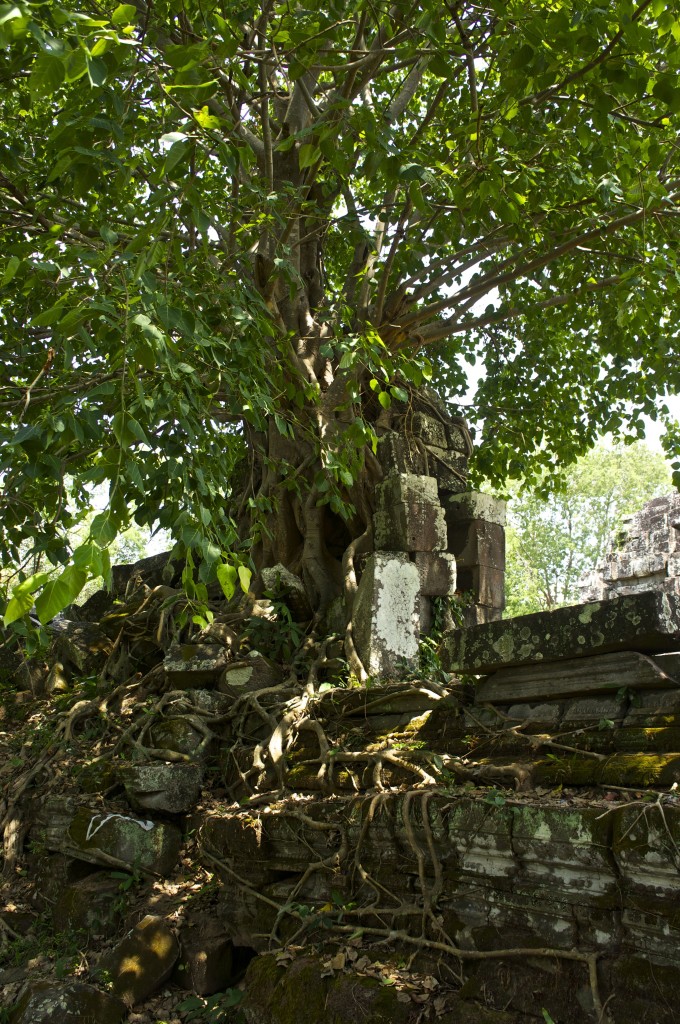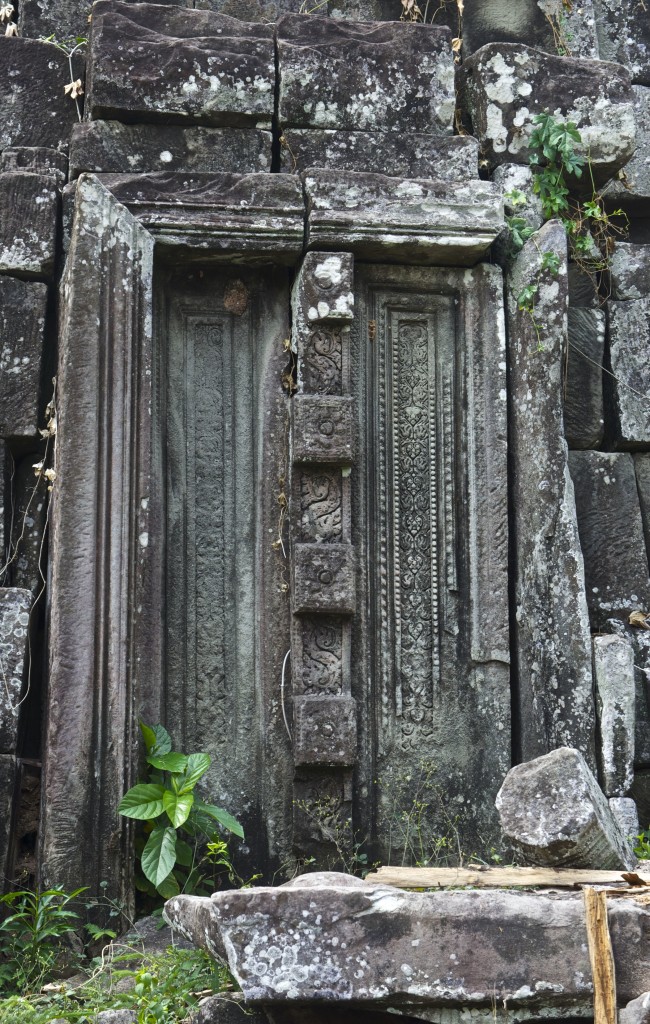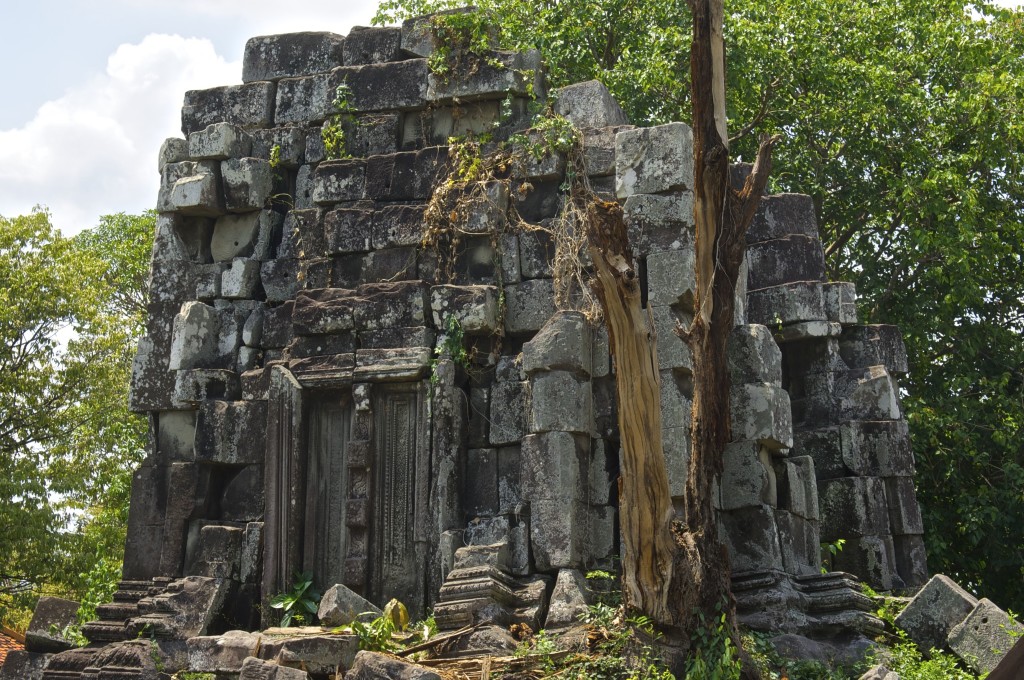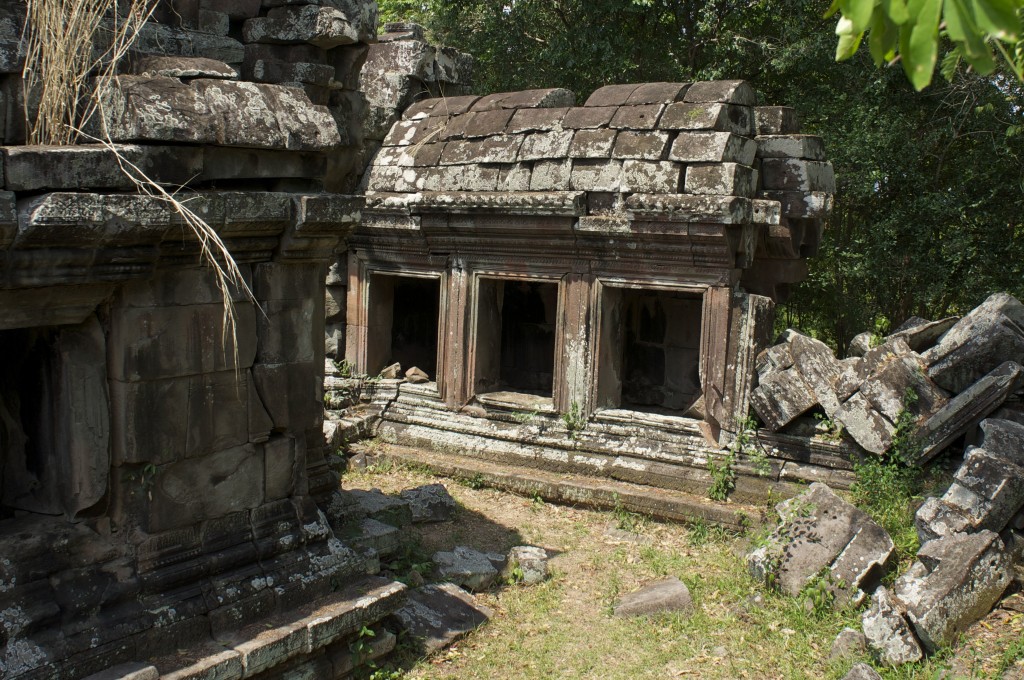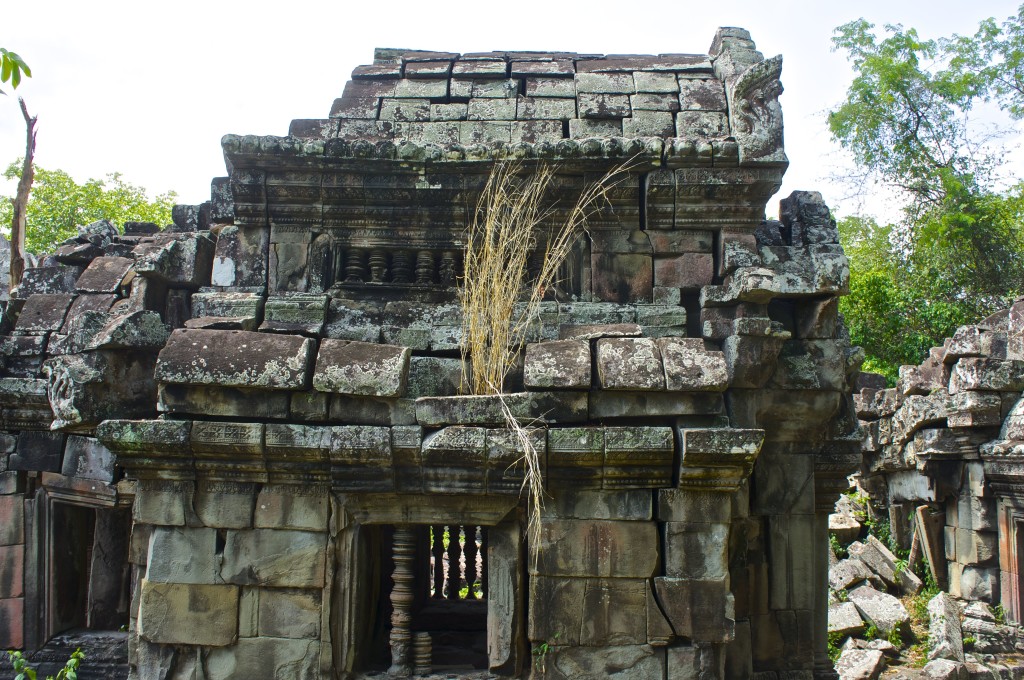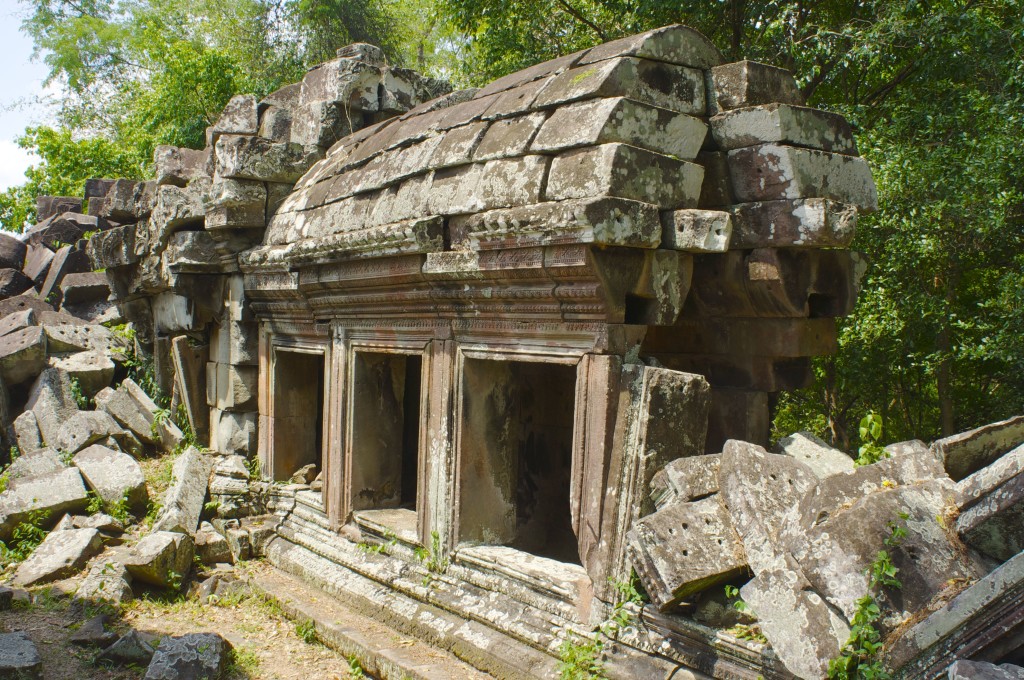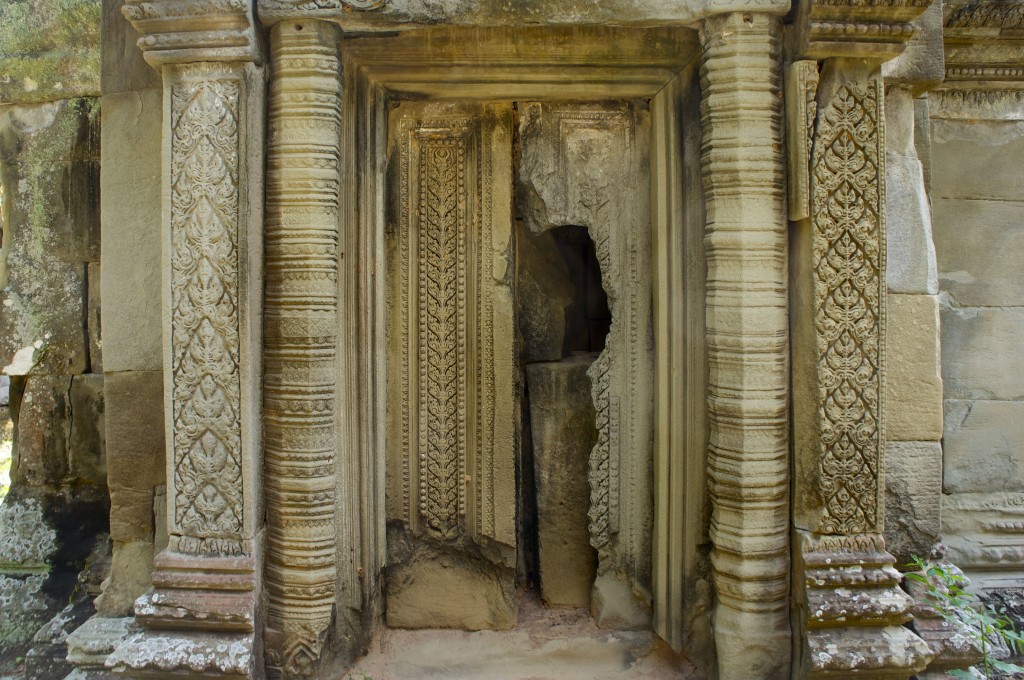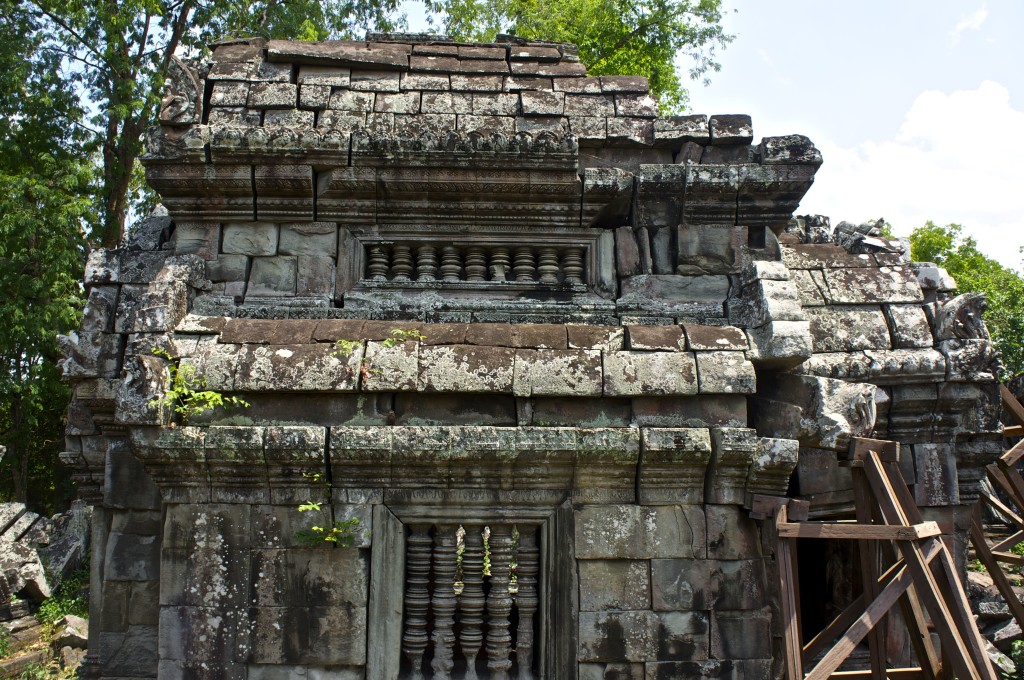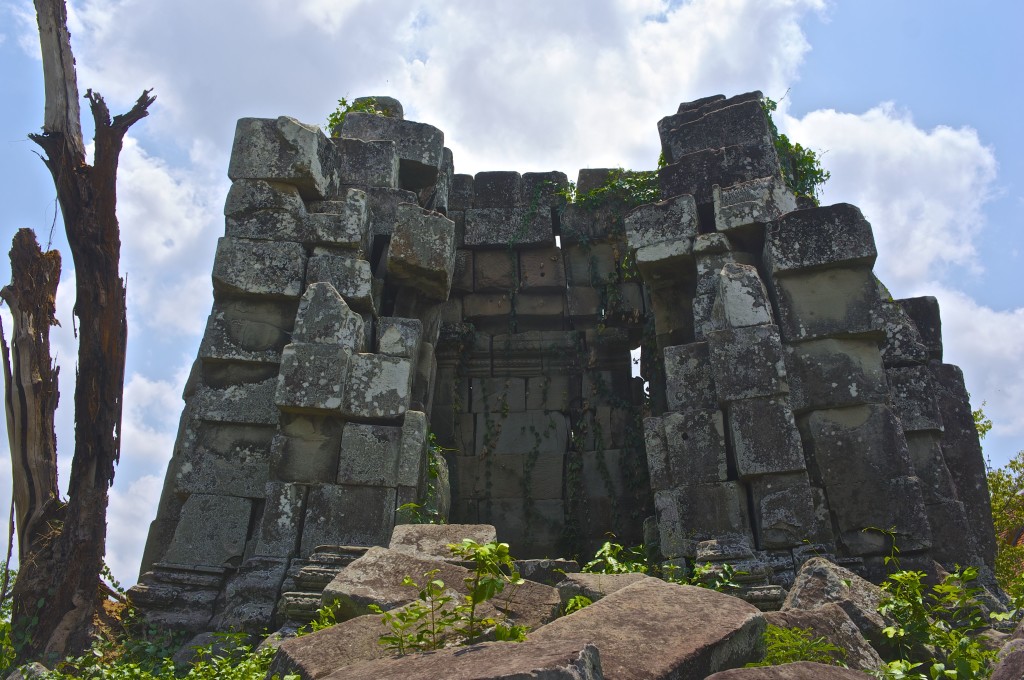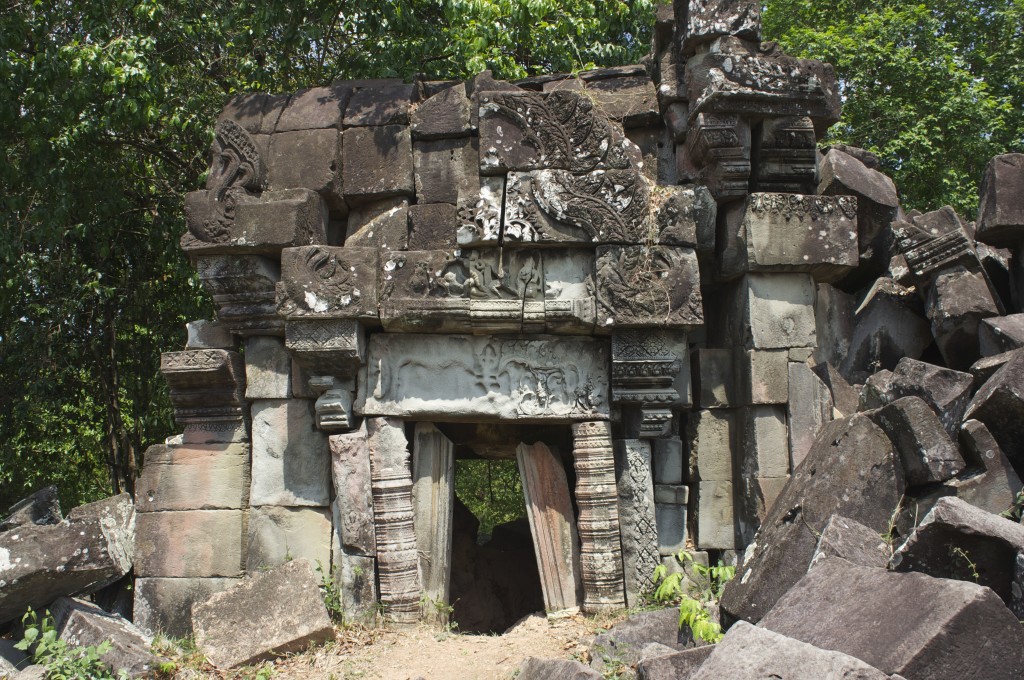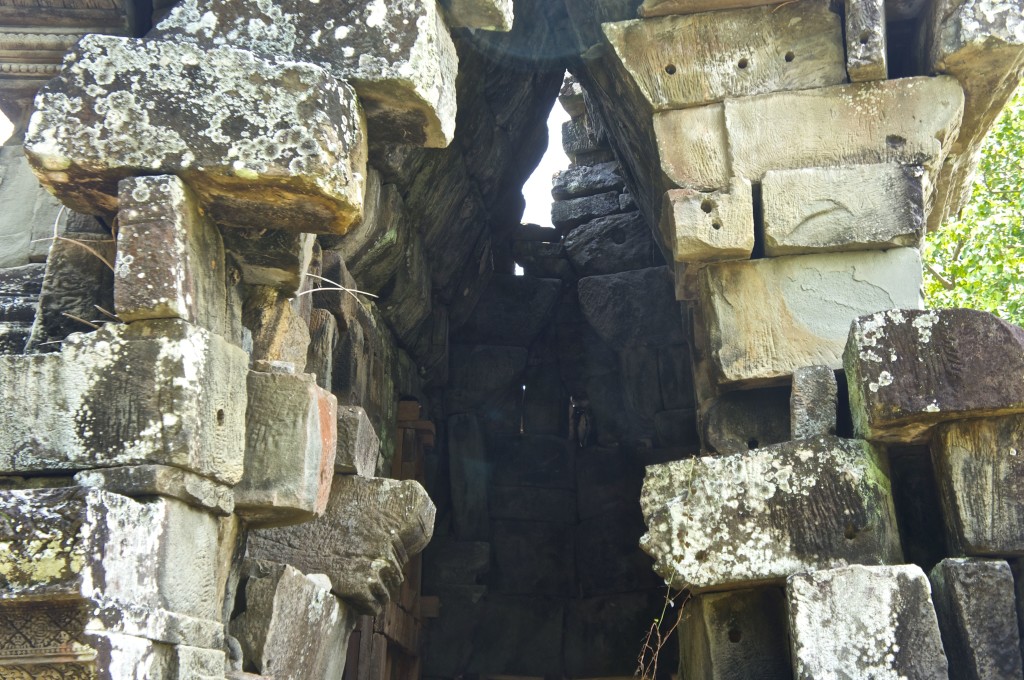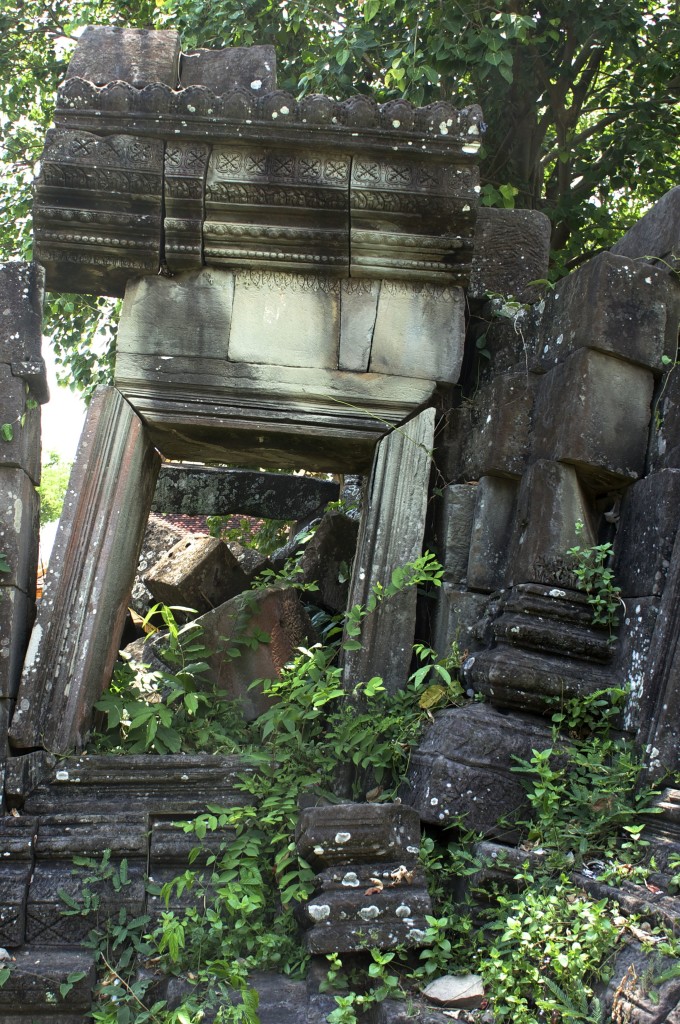 After taking about 100 photos, I got back on my moto, feeling wonderful. I rode along singing Steeley Dan inside my helmet at the top of my lungs to no one but myself: "Bodhisattva, won't you take me by the hand?" Children coming home from school, dressed in immaculate blue pants and white shirts waved at me in delight. And I waved back.