We had a Halloween party for our students at Amideast last Friday. Despite the appearance of many ghouls, zombies, hippies, witches, Marilyn Manson, and even yours truly as Death himself, it was really refreshingly normal. I wish that at least sometimes the American news media would publish photos like these in addition to the constant stream of images showing Arabs as psychotic, fanatic, and alien. But maybe I have a warped sense of normal.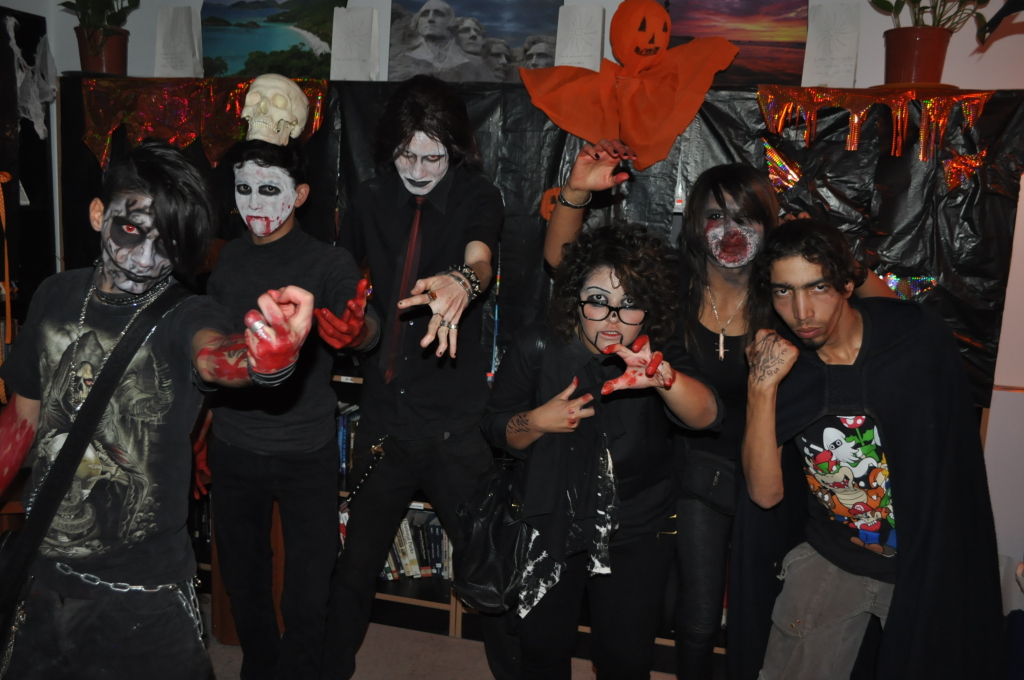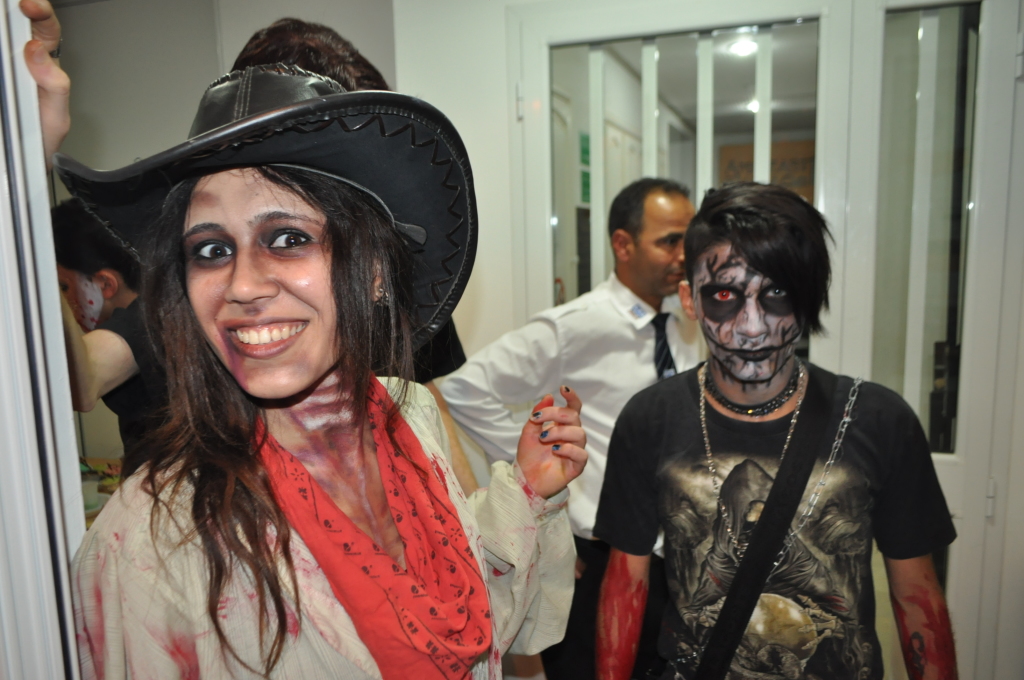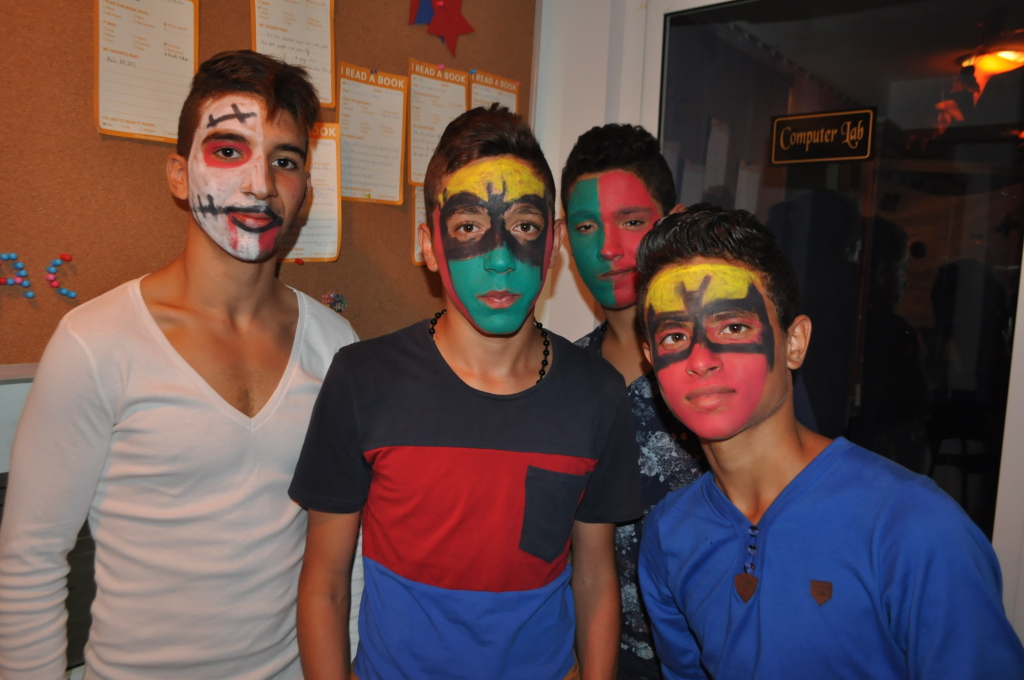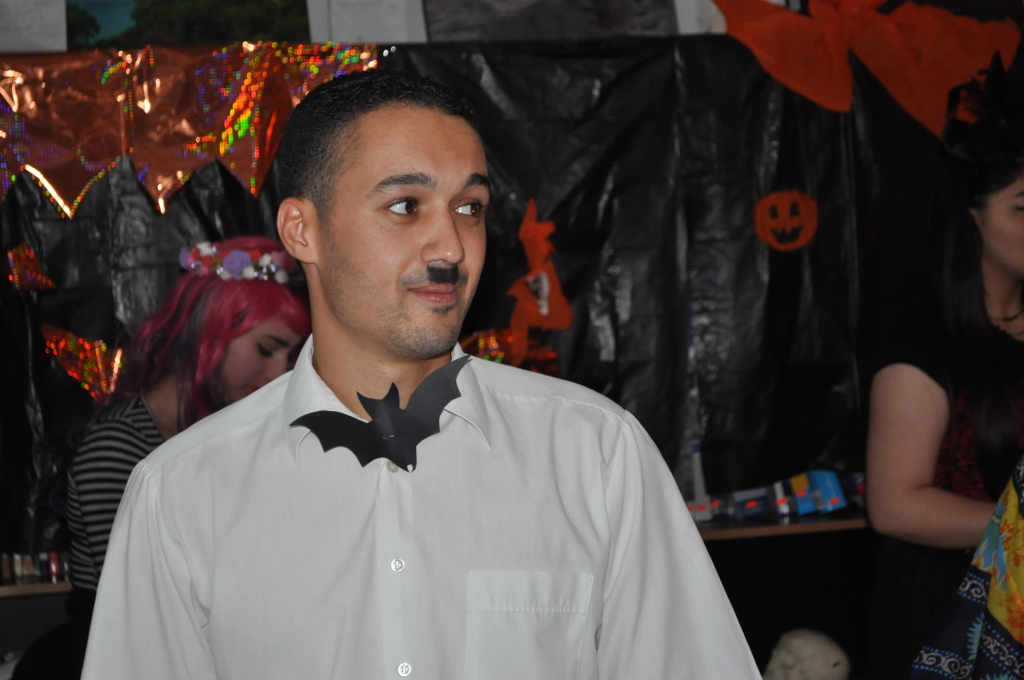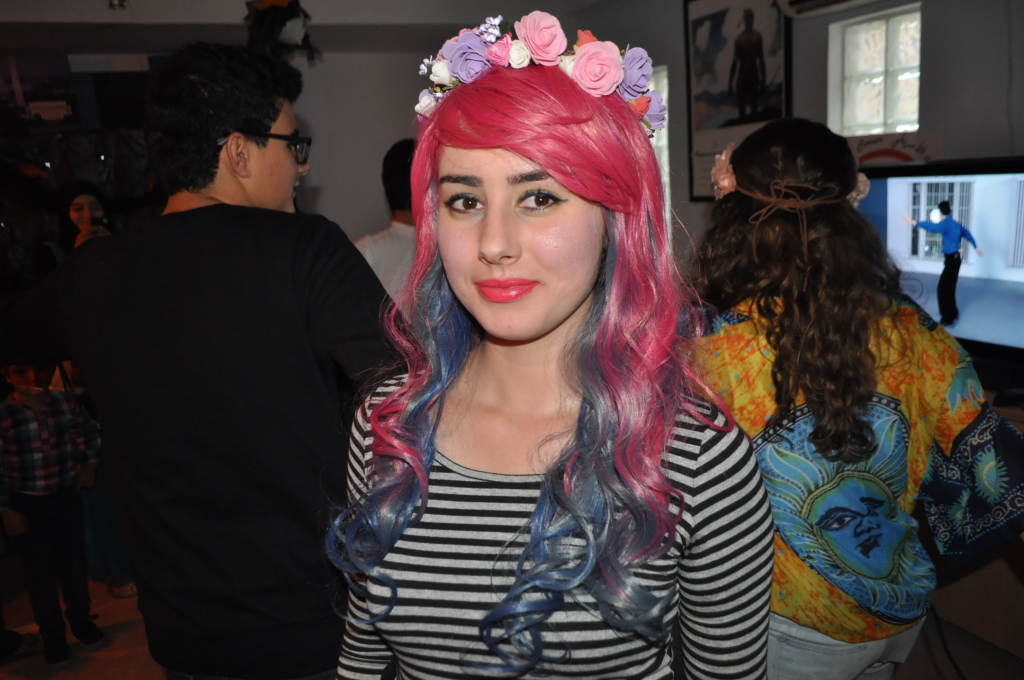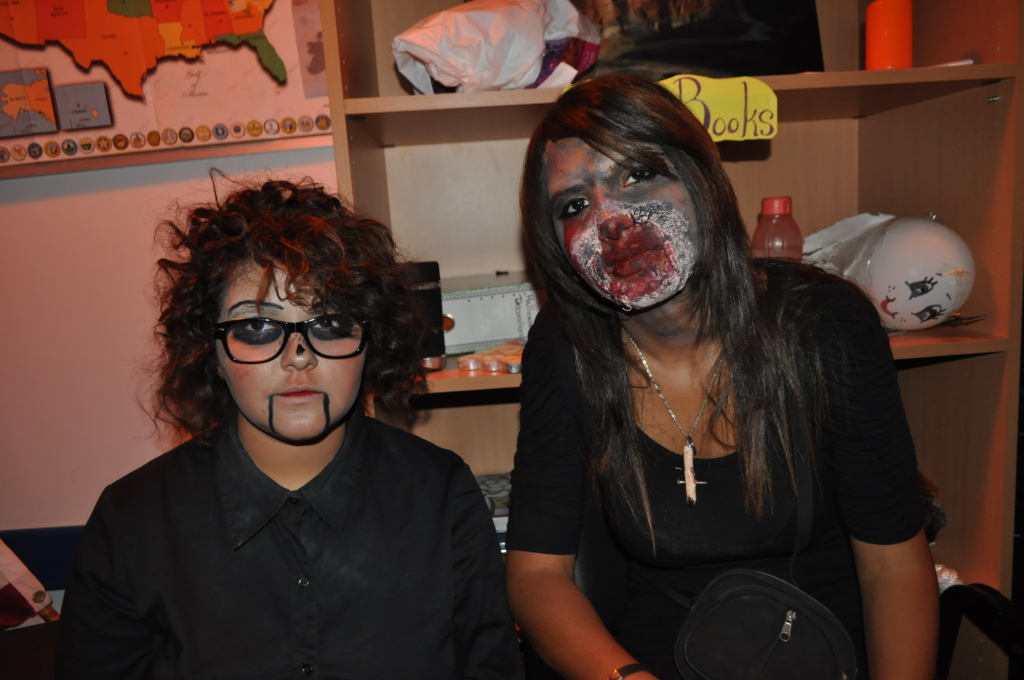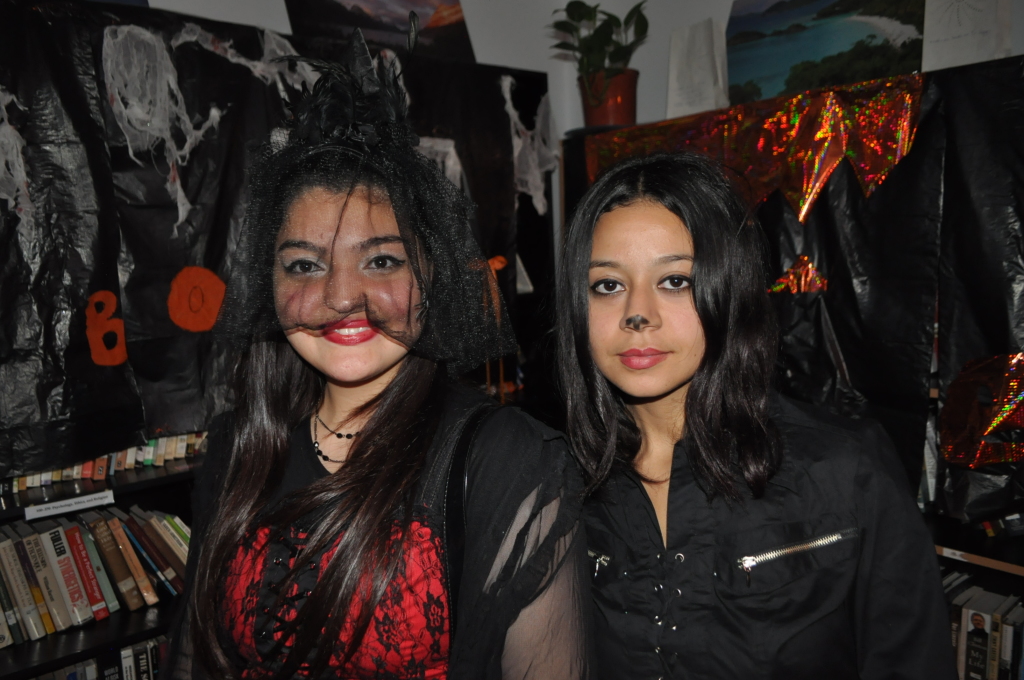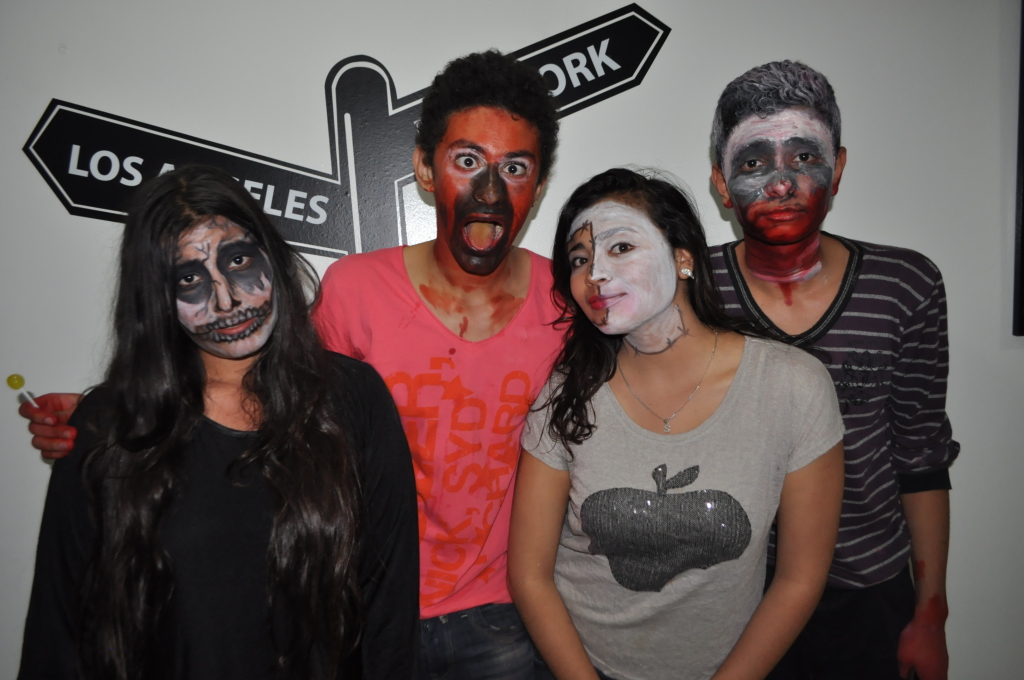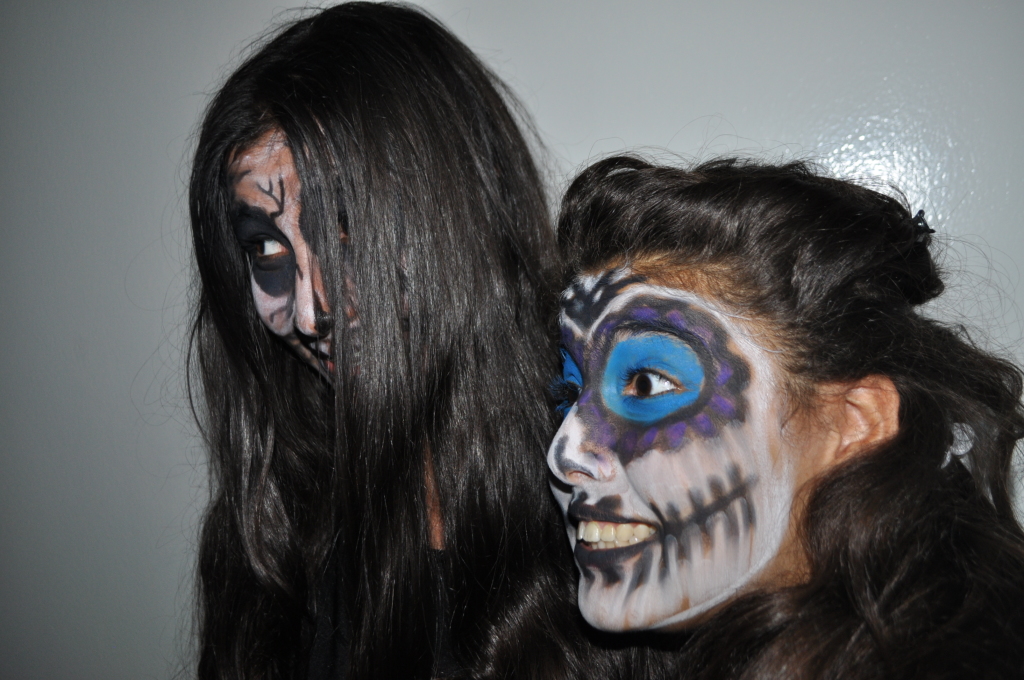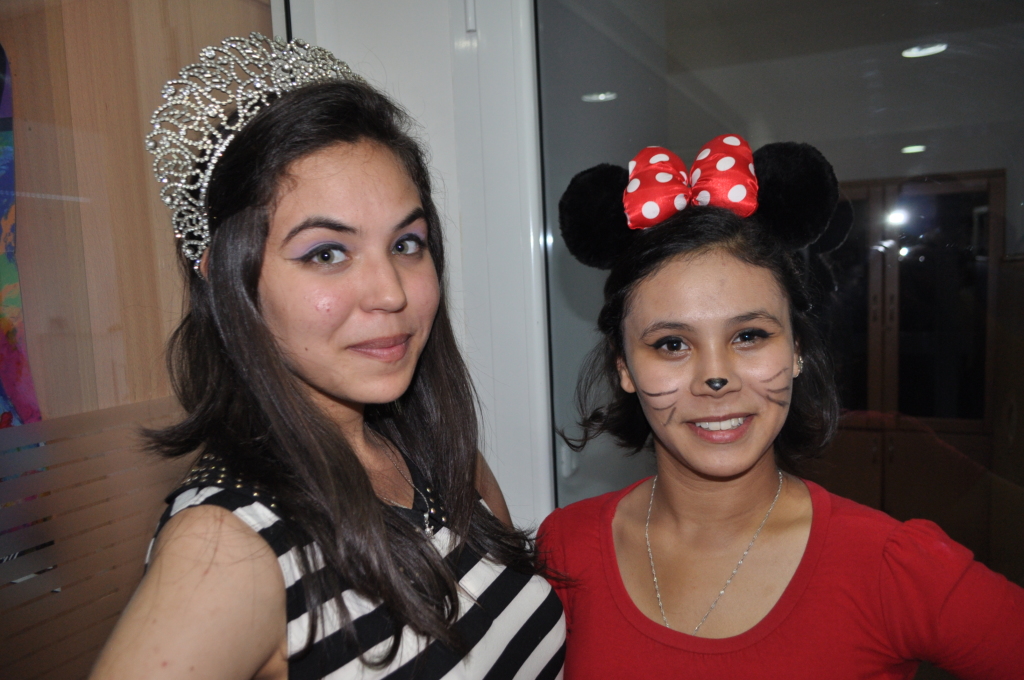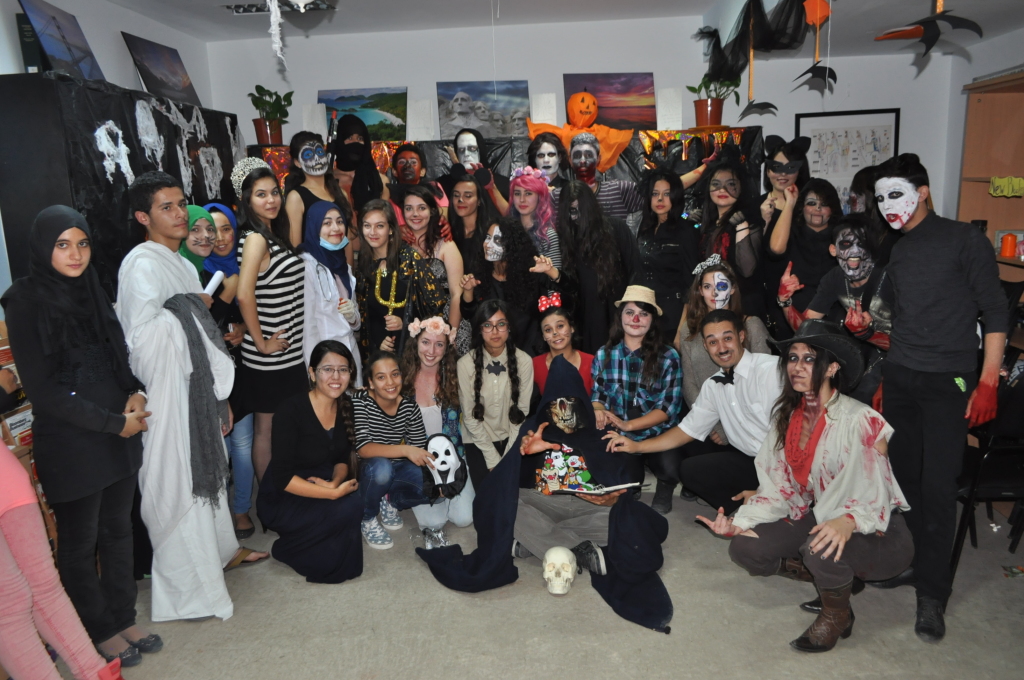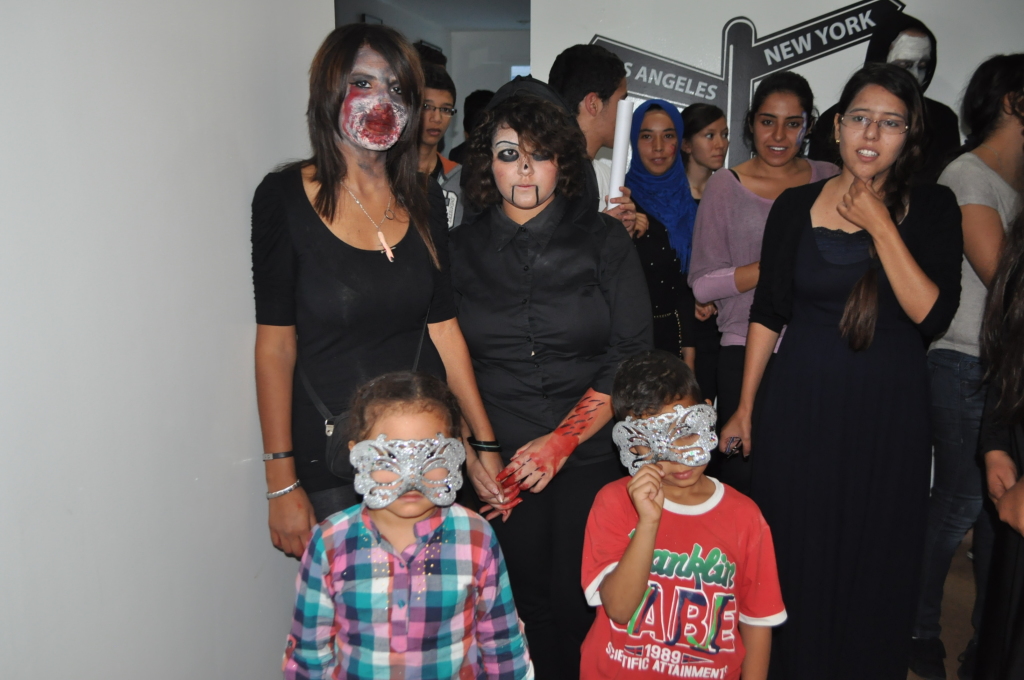 I suggested to my students that we parade through Carrefour, a nearby supermarket. They goggled at me for a second, as if I had just suggested something radically transgressive, and then exploded in delight. And so I led a group of about 40 students through the grocery aisles. Halloween is not widely known or understood in Tunisia, so the patrons and staff there had no idea what we were doing and reacted with a mix of alarm, feigned disinterest, and curiosity. When we all returned to Amideast for classes the next day, I asked my Access class what part of Halloween they liked best, I was delighted that most of them said that the Carrefour visit was the high point.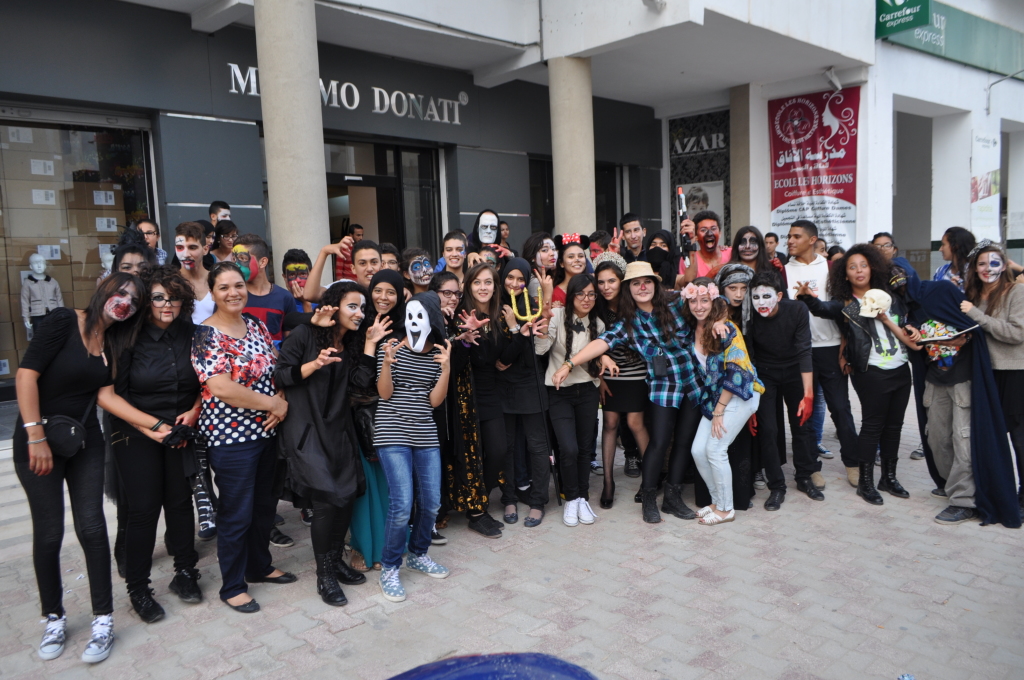 One thing I couldn't do during the party was take pictures. Fortunately, Khalil Khelifi, a professional photographer, was on hand to document the festivities. He was also kind enough to allow me to post these photos here (with all rights reserved to him). If anyone needs a photographer in Sousse, I strongly recommend him. He can be contacted at khalil khelifi khelifikhalil50@gmail.com.