Many people and institutions sustained me during my five weeks in Curaçao. Bed & Bike gave me a place to live and work. La Cantina del Patron nourished me with tapas and cold beer. But it was 27 Curaçao that fortified my rock n roll heart.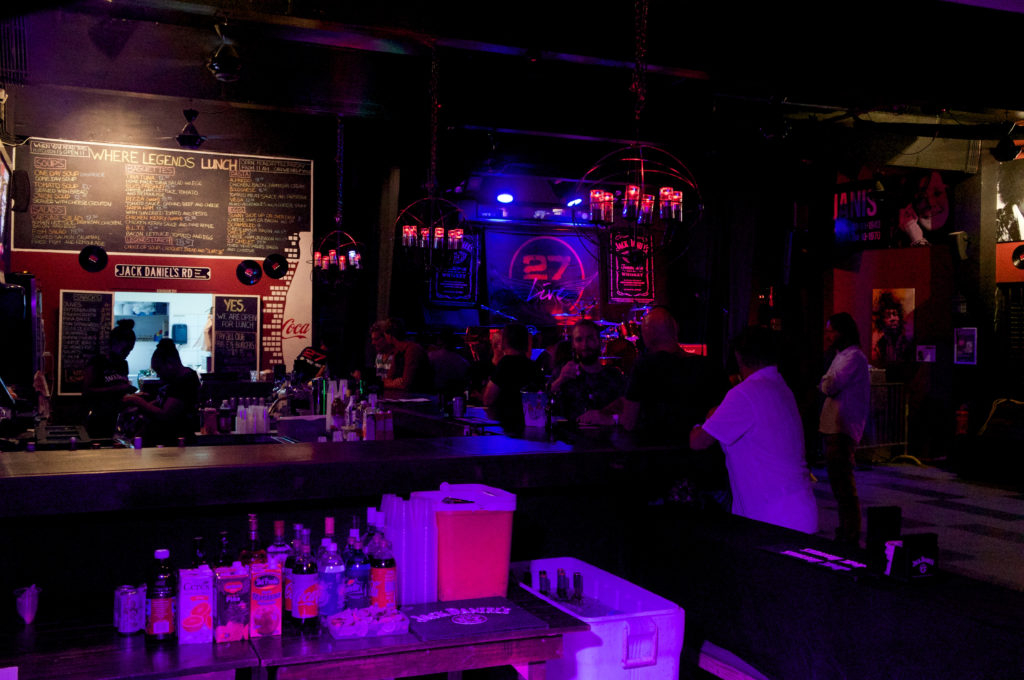 27 takes its name from the age at which so many great musicians cashed their check. Robert Johnson. Janis Joplin. Brian Jones. Alan Wilson. Jimi Hendrix. Jim Morrison. Ron "Pigpen" McKernan. Kurt Cobain. Amy Winehouse. These musicians are immortalized on the walls.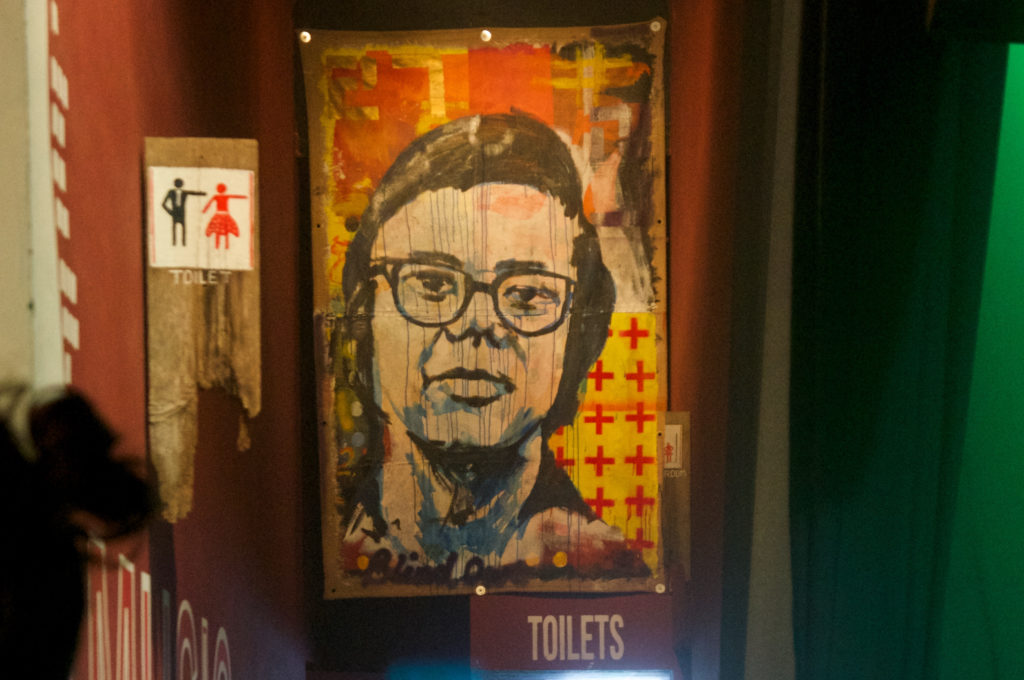 But 27 is not a monument to the dead – it's a space for the living. Live bands perform there several times a week. Rock predominates, but Latin music and hip hop also get their due. Here are some of the best moments from my hours there.
One of my favorite groups was The Charming Bastards, a band committed to carrying the rock n roll torch in Curaçao. Most of their selections were well-chosen covers, both of well-known tunes and deeper tracks – everything a great party band should do.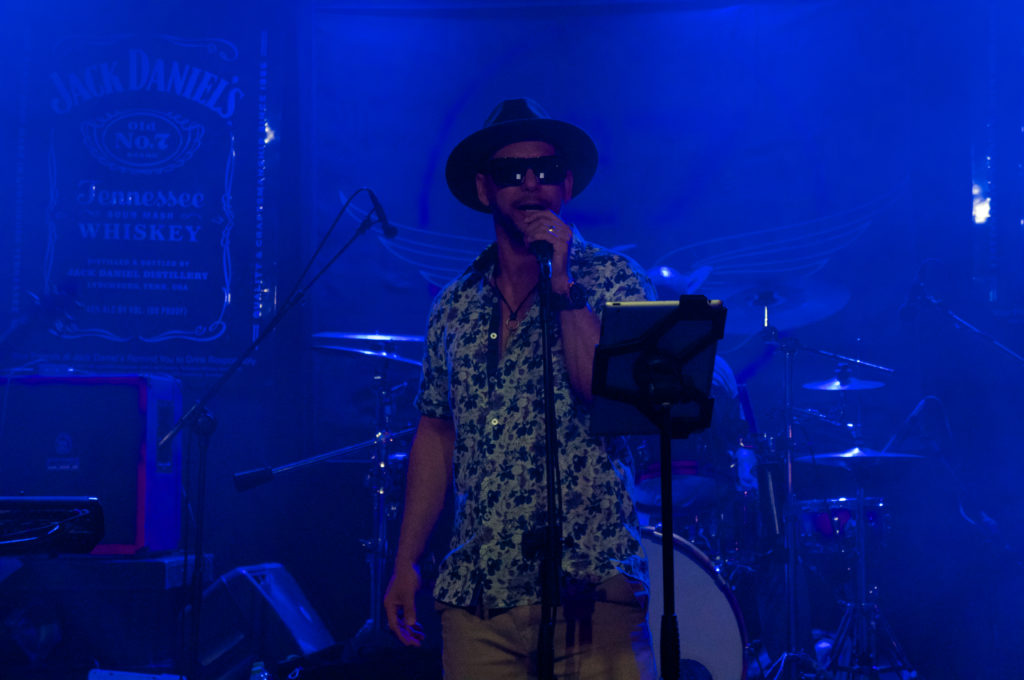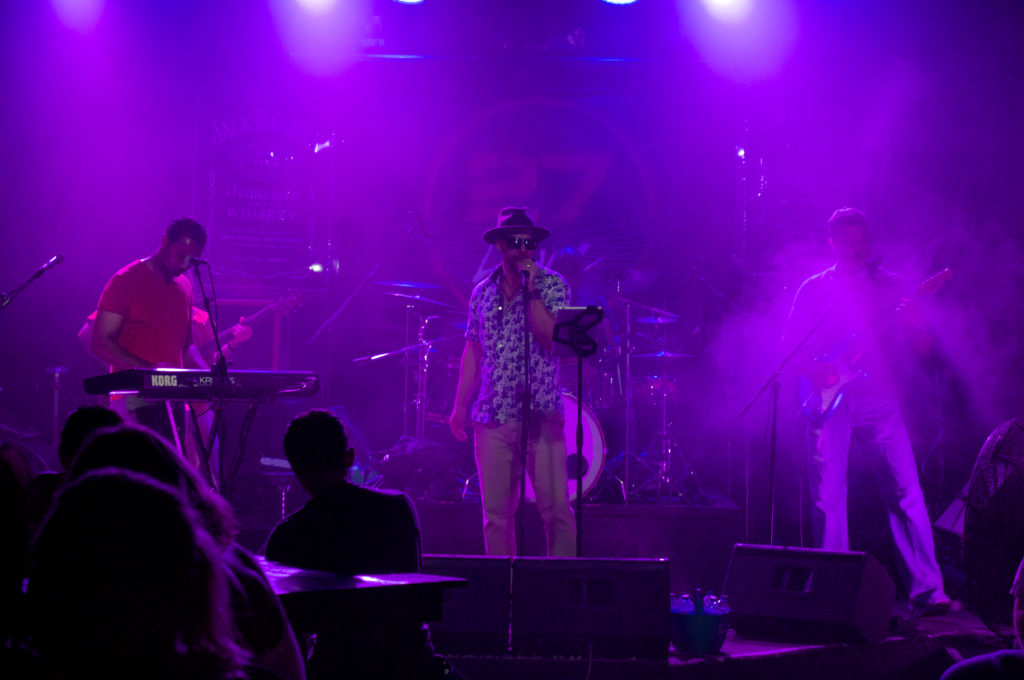 The biggest show I attended was on October 7, which was when Barry Hay's Flying V Formation took the 27 stage. I bought the third ticket that was sold for this event, which attracted a couple hundred people (a big crowd for Curaçao).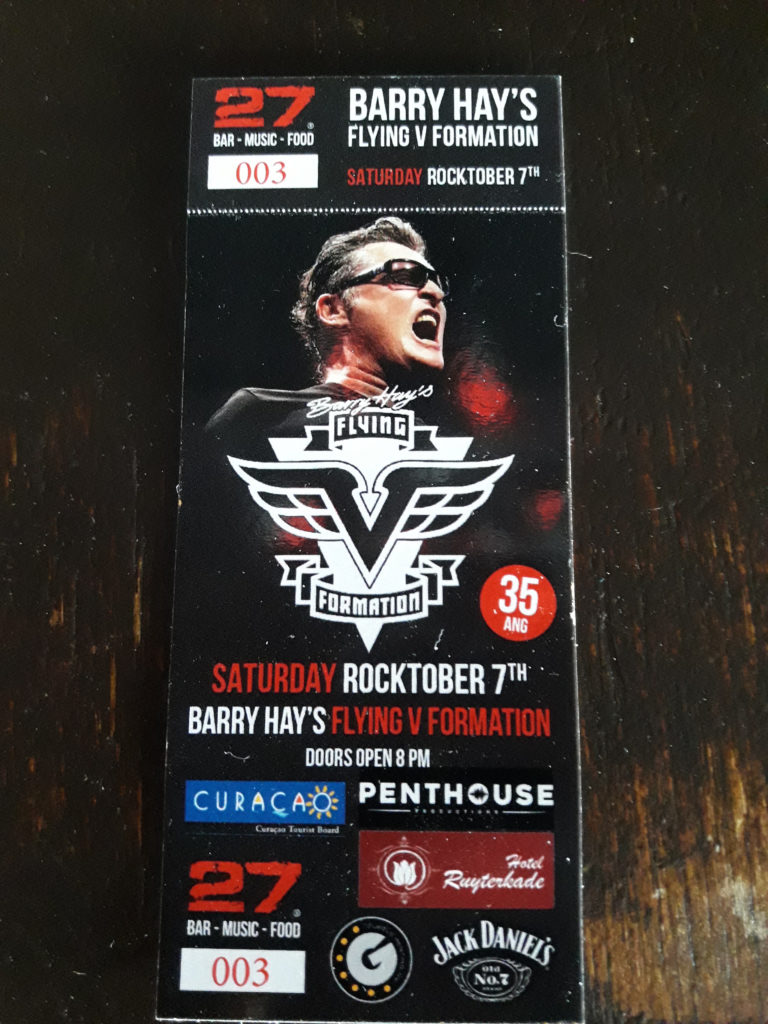 Barry Hay was the frontman for Golden Earring, a Dutch band that had a big radio hit in the US with "Radar Love." He has an interesting history, being a Jewish kid born in India to a Dutch mother and a Scottish father. He lives part-time on Curaçao, where he reportedly DJs a radio program.
I'm always wary of going to see older rockers. There are things that many of them did with their voices and their instruments when they were younger that they just can't do anymore. But Barry Hay seemed to have lost very little of his vocal timbre. He certainly knew how to put on a fine show. And he looked damn good for 69 too. His new band, Flying V Formation, was a multinational ensemble of younger musicians who rocked hard and tight.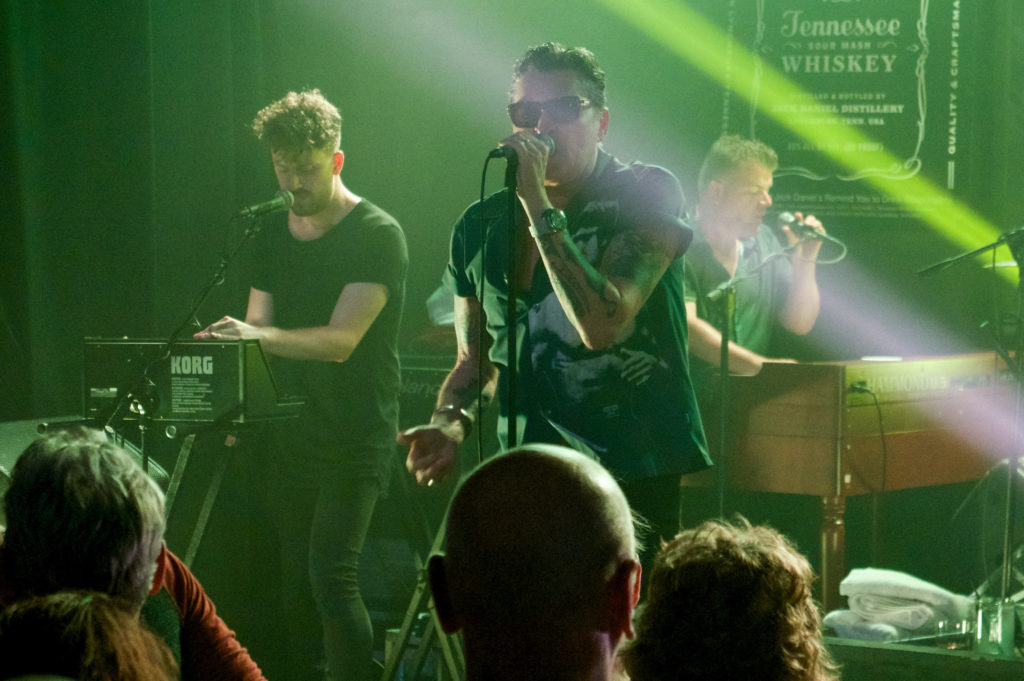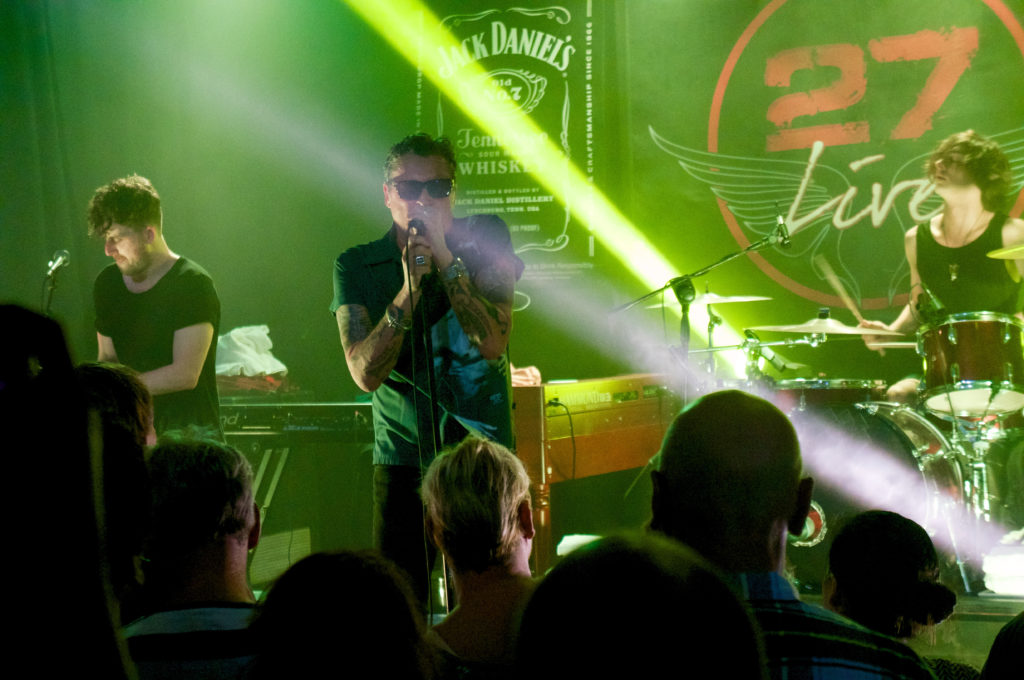 The opening act that night was a singer/songwriter from The Netherlands who calls herself PollyAnna. She was one of those opening acts that I'd be happy to see as a headliner sometime. With a voice and style reminiscent of Joni Mitchell, she did a set of of self-penned songs with beautiful melody lines and lyrics that ran from whimsical to introspective.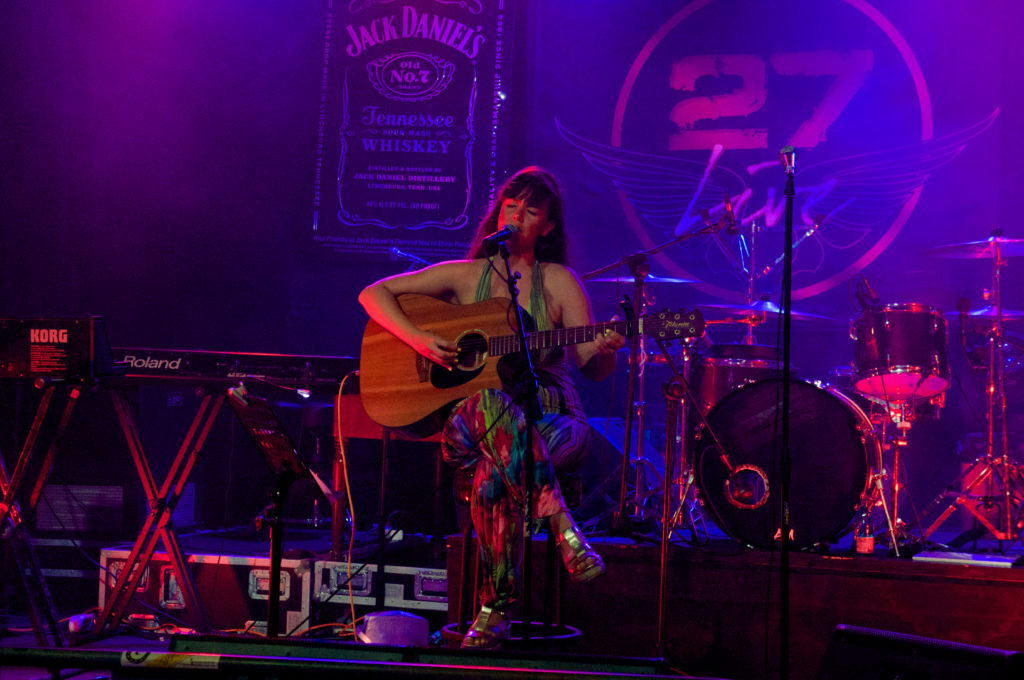 Andres Mercedes y Los Presidentes are a Latin ensemble from Curaçao. They play salsa, merengue, bachata, and other styles and attract a crowd of locals. The women get dressed up to dance for this band. I don't know enough about Latin American musical styles to comment intelligently on their shows (yes, I saw them twice), but I loved them. I've never been able to dance, but if there's one genre of music I wish I could move to, it's this stuff. You can't be alive and sit still while this group is playing.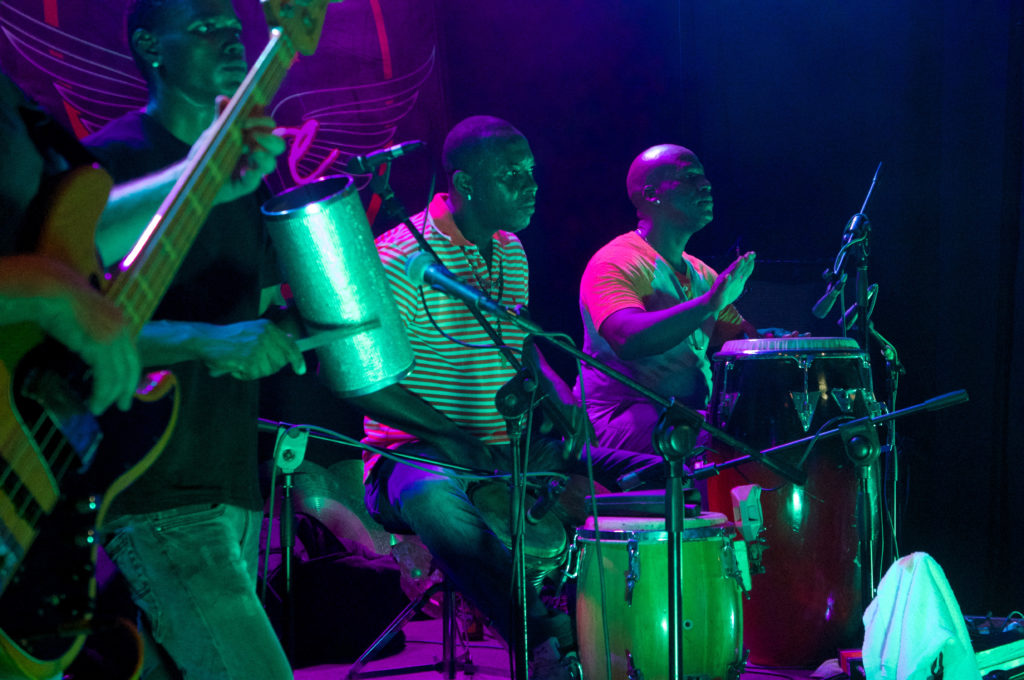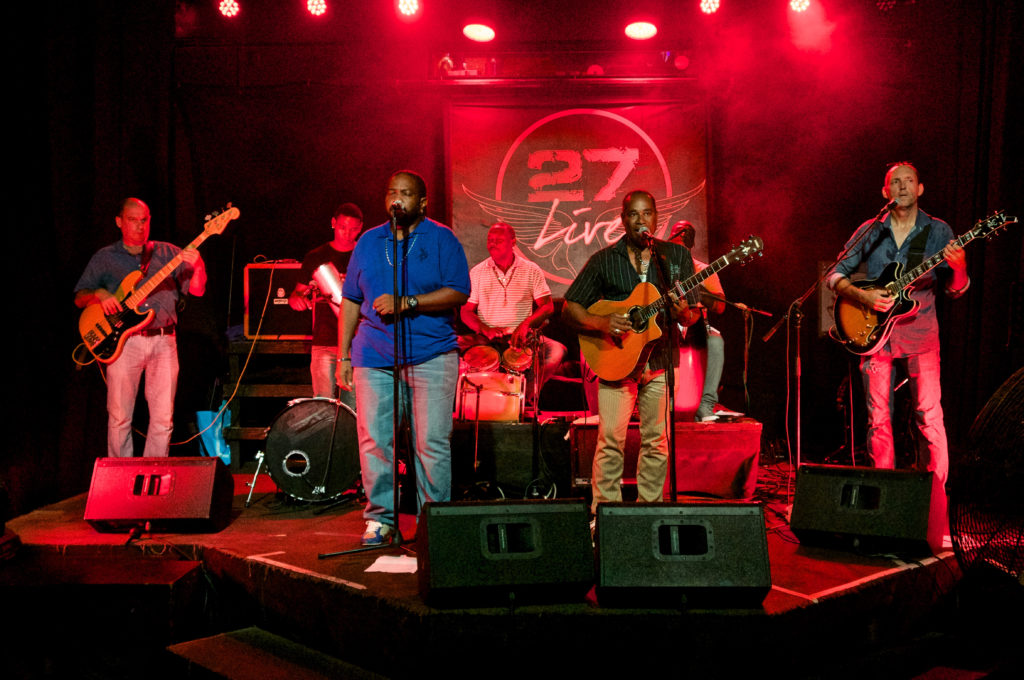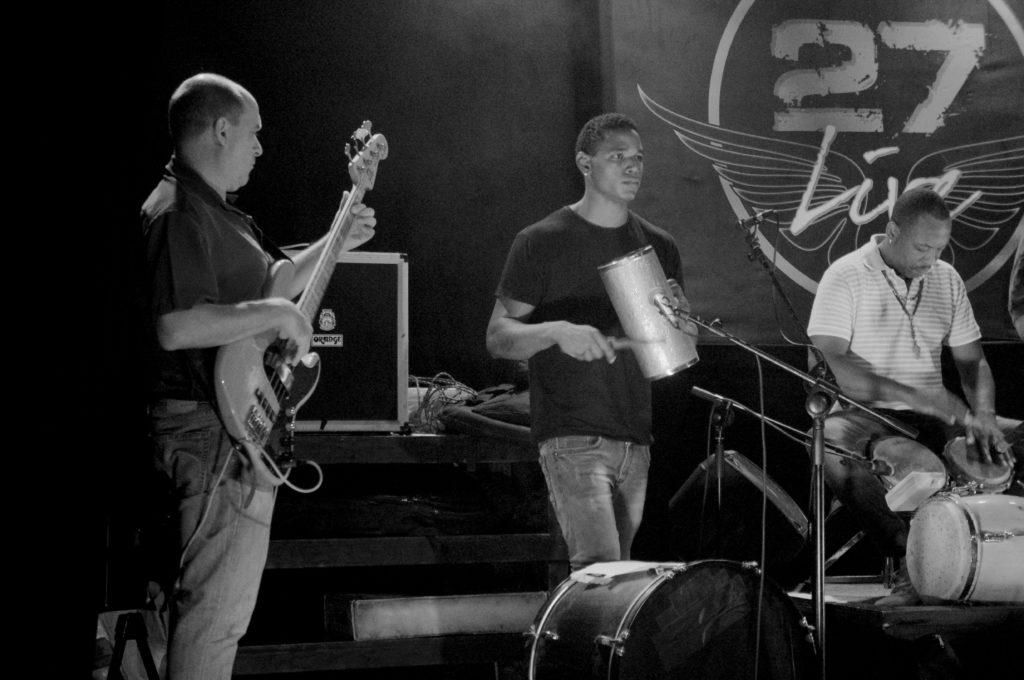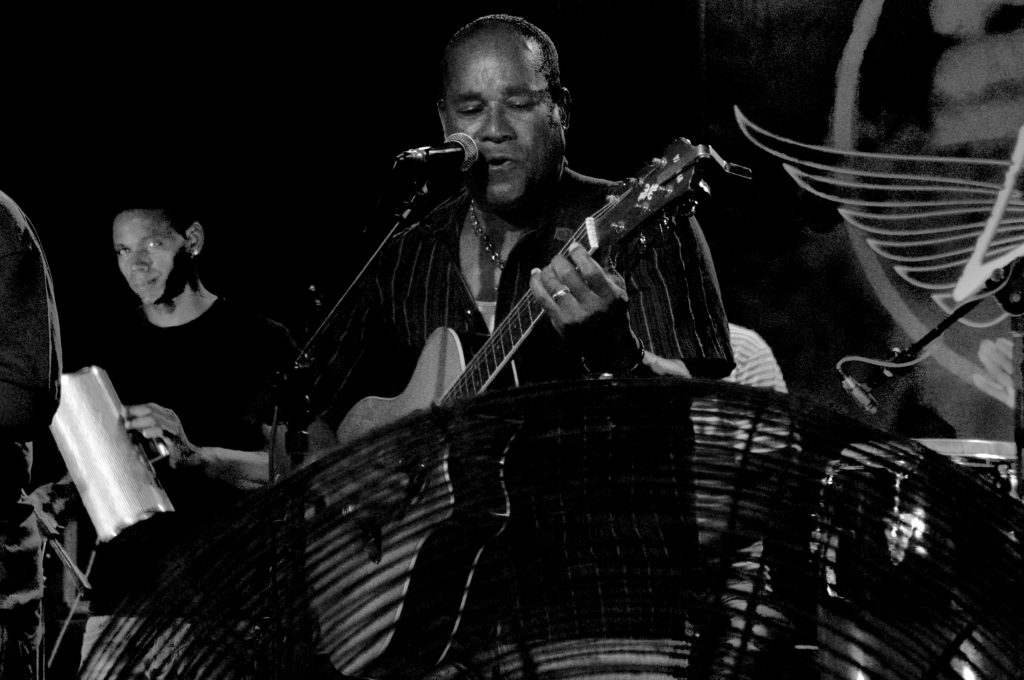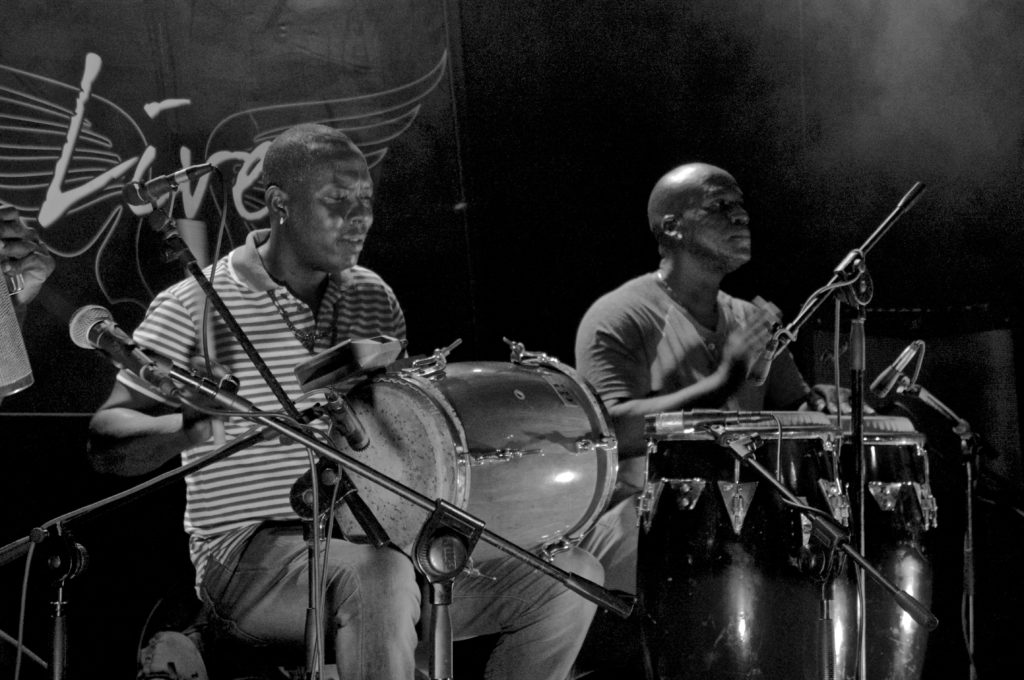 In moments of idle musing, I've sometimes thought how cool it would be to open my own club. I doubt I'll ever actually do it. But if I did, I'd model it very closely on 27. It's worth a trip to Curaçao to visit.