Some writers call Santurce "the Brooklyn of San Juan." And there is a hip, entrepreneurial, artistic spirit to this barrio. As the New York Times cooed recently, you can walk down the man drag and find new restaurants "led by inventive chefs who prize local ingredients." There are dance clubs, boutiques and vintage clothing shops, a gay bar, bakeries, an upscale tattoo and body piercing shop, and colorful graffiti everywhere.
It seems like the perfect setting for a culinary and art festival.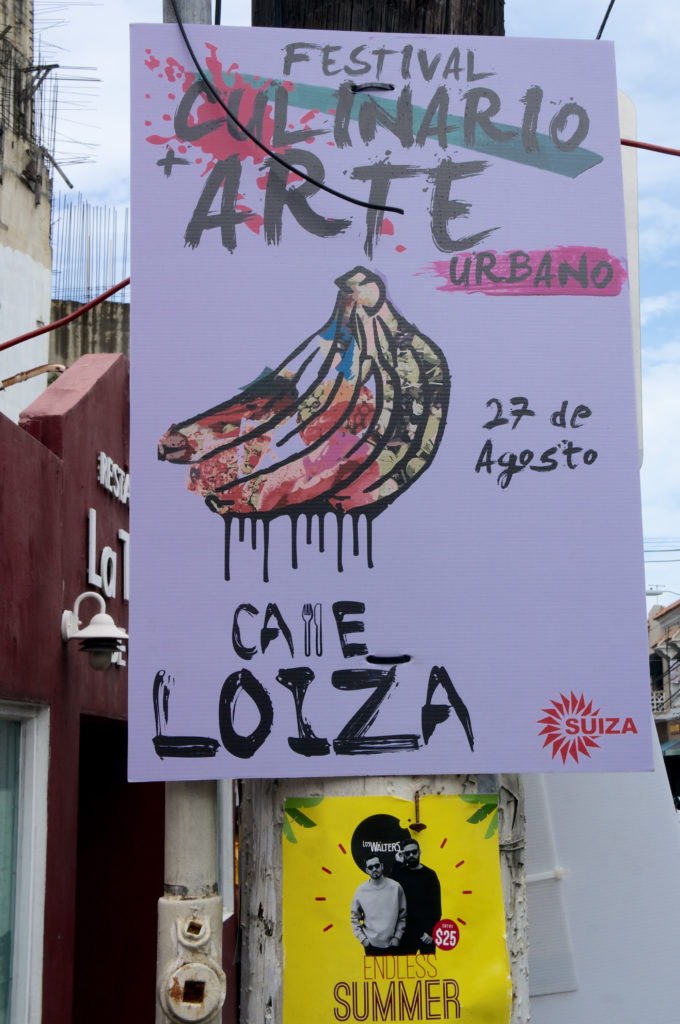 Unfortunately, the actual event didn't quite live up to its potential. There weren't very many exhibitors — and there was a certain sameness about those who did show up. Attendance was probably in the high hundreds, but not much more. Still, the vibe was festive and relaxed.
I heard a strong cover of Bob Marley's "Redemption Song" as I approached Calle Loíza. Though Kingston is two islands and 700 miles west of San Juan, no one was complaining about the Caribbean cultural mash-up. The song set my mood for the day. And it was coming from this boutique/cafe, where the bartender mixes a mean mojito.
The first festival-goer I met was jauntily dressed and seemed to be enjoying all the people who came up and talked with him.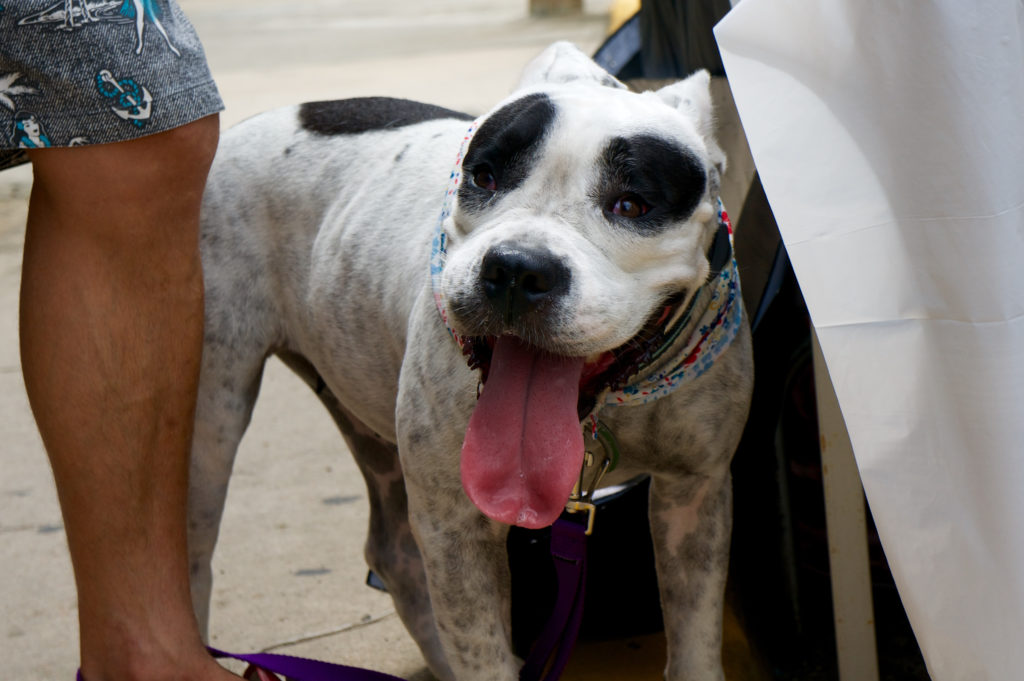 He wasn't the only one who was literally at street-level. Two of the artists from the hipster tattoo parlor were making chalk art on the sidewalk.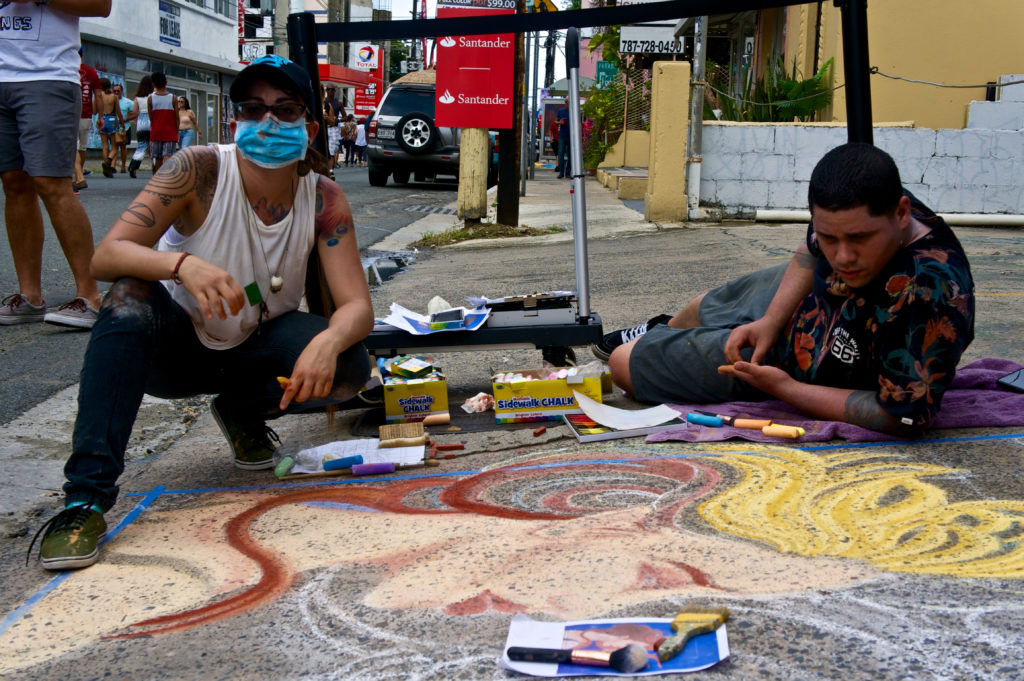 Older folks lugged lawn chairs out in front of the pumps at the local filling station and sat there talking, drinking, and people watching. Hanging out like that is pretty common here and, to my mind, nicely obliterates the ordinary commercial grimness of gas stations.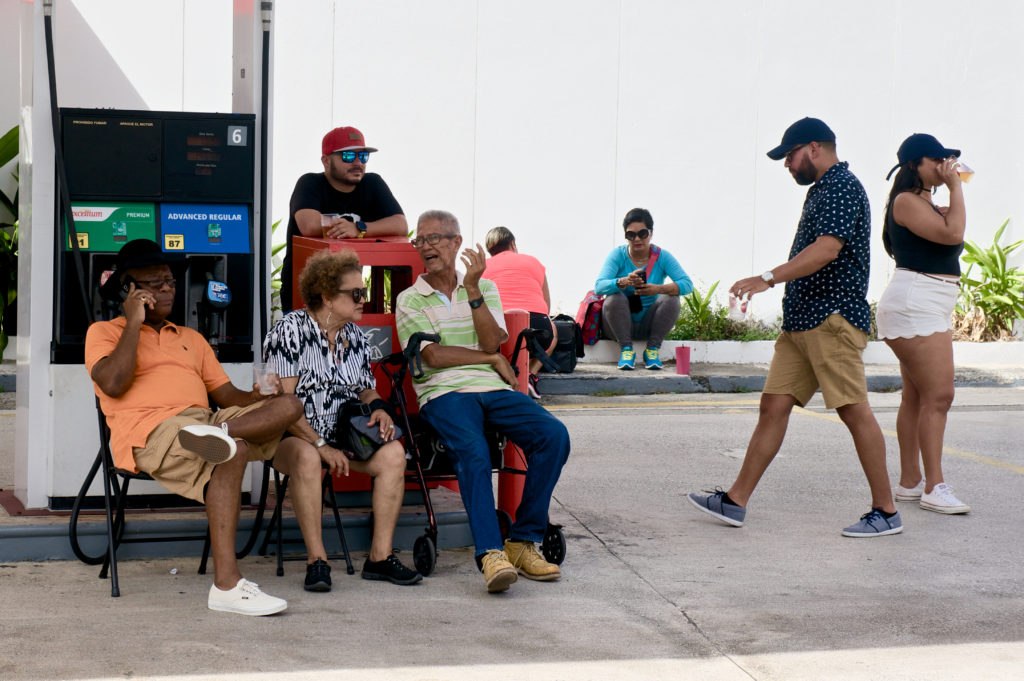 Alcohol, rather than food, seemed to be the vice of choice at the festival. Bar tents outnumbered food tents by about three to one.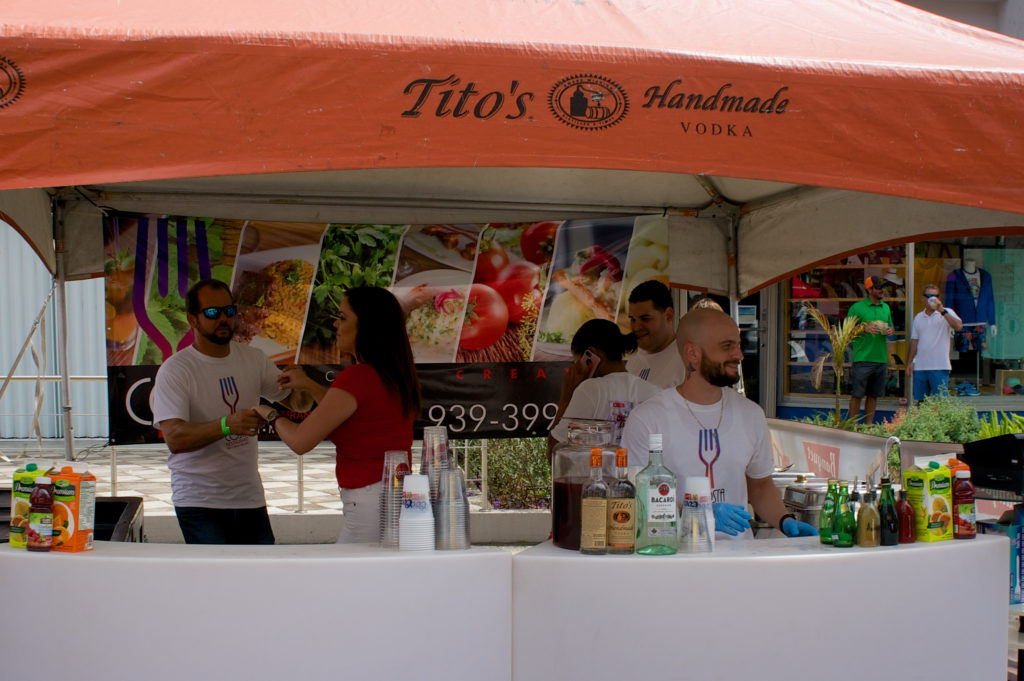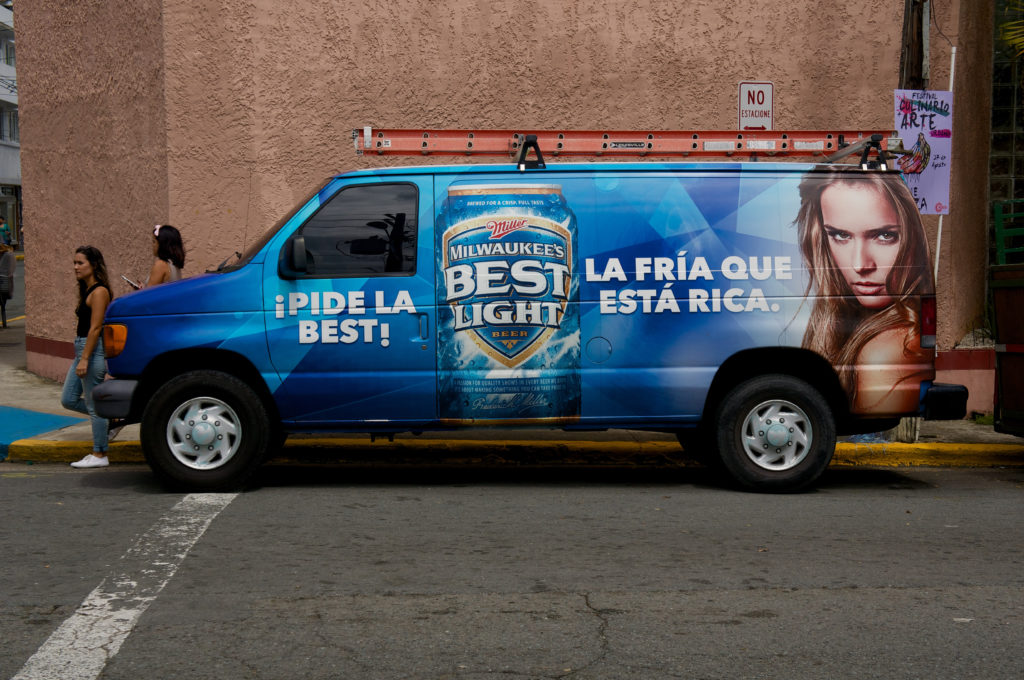 The spirit of the festival seemed to be to be captured by this bumpersticker. I think Bob Marley would approve.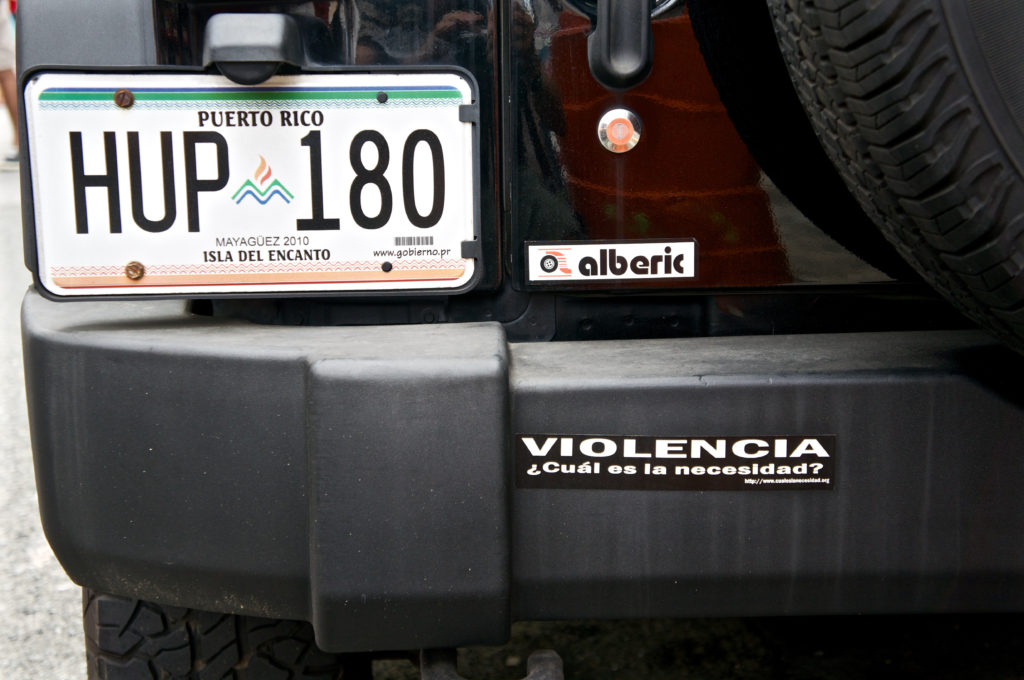 It wasn't only people on the street who were enjoying the relaxed mood of the day. You can just see the bare feet of a man sacked out in a hammock on his Calle Loíza balcony.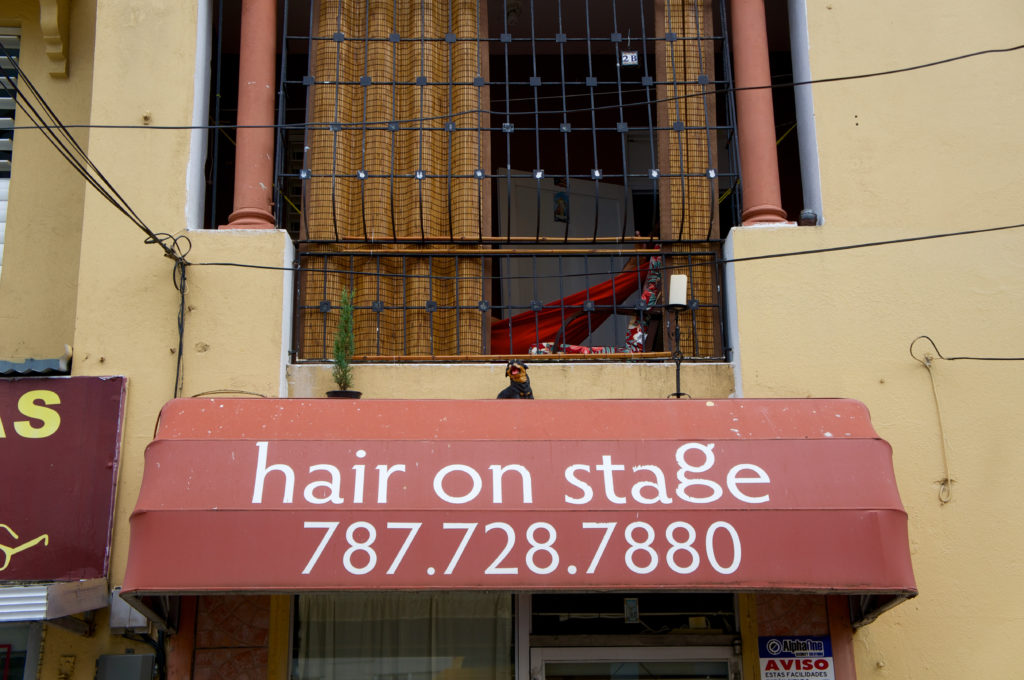 While he took a siesta, other people took advantage of the festival being closed to cars and promenaded down the street, seeing and hoping to be seen.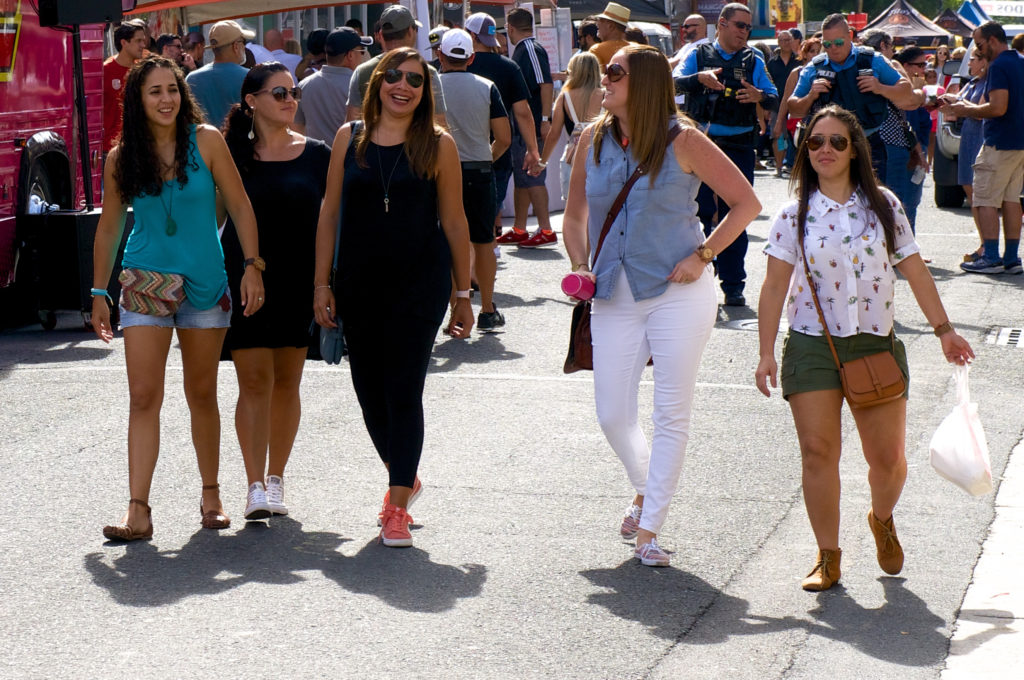 Others used the occasion to walk the dog.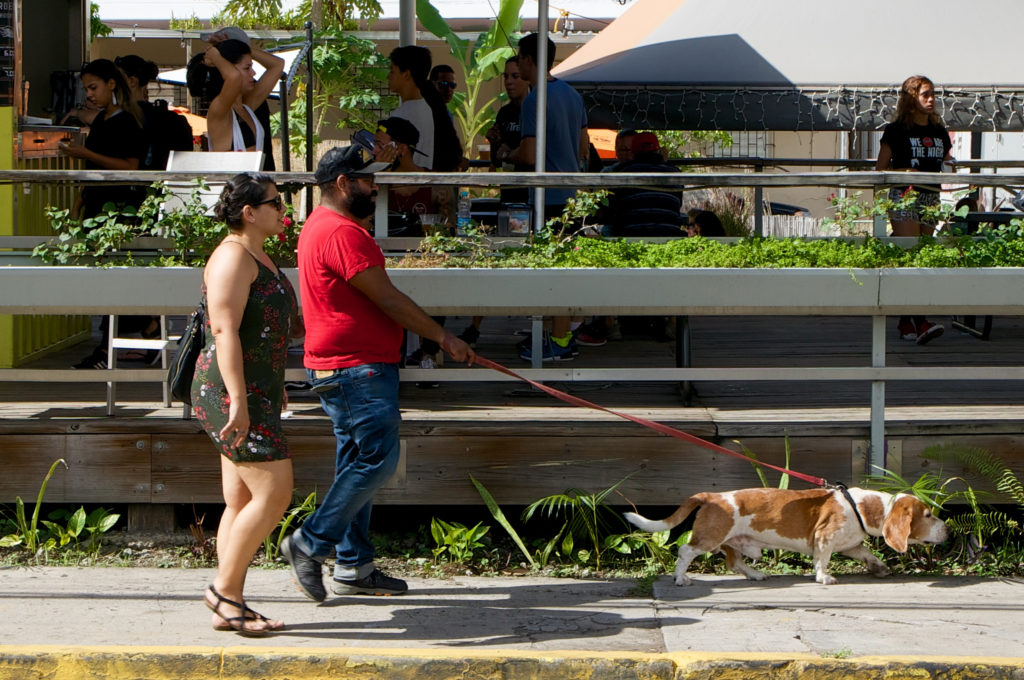 After a couple hours of walking around, I craved someplace peaceful to sit and relax. I walked over to a Dominican chinchorro (i.e., a hole-in-the-wall bar) just off Calle Loíza and bought a Medalla beer from Mercedes, the beautiful old woman who runs the place. I took a seat out on the sidewalk in a plastic lawn chair, watched the world go by, and did my best to chat up one of the Dominican guys who's a regular at the place.
Santurce's not Brooklyn, but it's not trying to be. It's more like a laboratory where many mostly-younger Puerto Ricans are trying to build something new in a barrio that used to be known for drugs, crime, and blight. Not everyone approves of the changes that are happening here.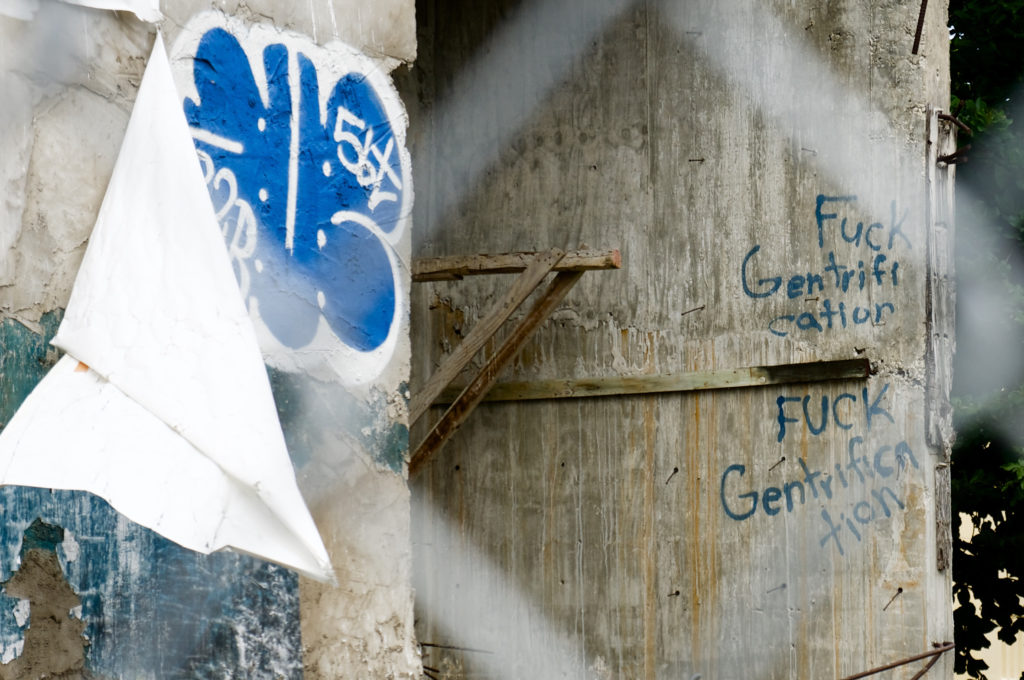 My take, though, is that even if the festival wasn't a roaring success, the people of Santurce are succeeding at building something more enduring and important.