Fifty four hours after returning from Hong Kong, I found myself in another Yuxi bus station boarding the night bus to Xishuangbanna. It sure weren't no Greyhound.
Do you wanna
Go to Xishuangbanna?
Then come along with me.
They got the Dai and the Thai
And the Hmong in Jinghong
And the shao kao can't be beat.
Modeling the other passengers, I removed my shoes upon boarding and placed them in a red plastic bag. Then I stepped inside a space configured like the cabins at the Poconos summer camp I went to as a boy.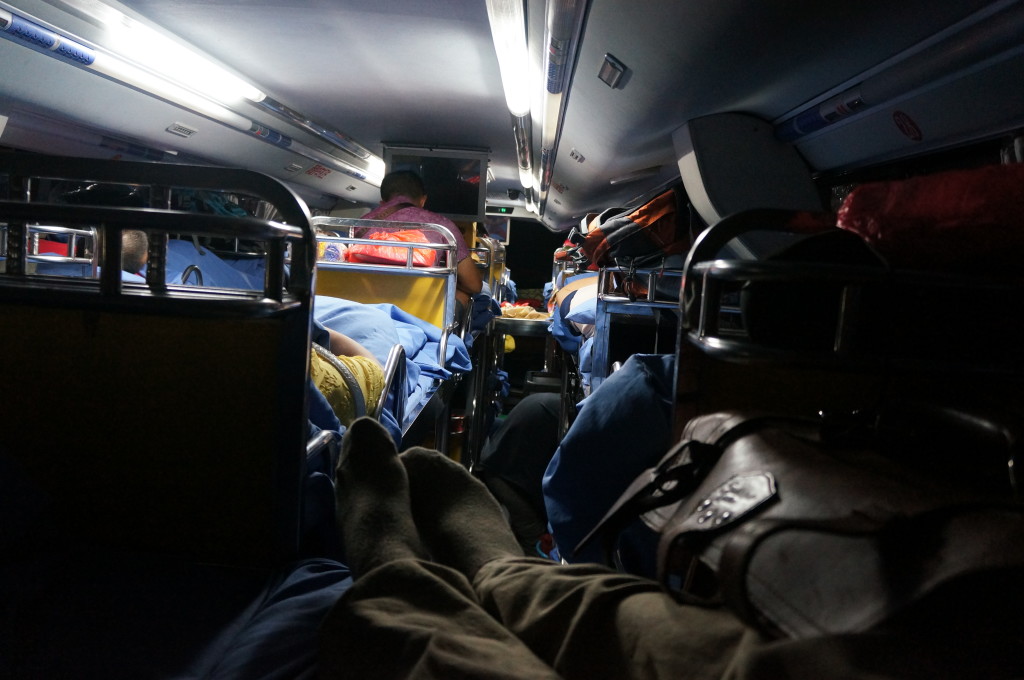 There were three end-to-end stretches of double bunk beds, one by each row of windows and another running the length of the center. The counselor/driver occupied a special area up front while we camper/passengers filed in and dibs'd our beds. (Look! There's Billy Collins on the lower bunk. And he's making a lanyard!)
I tried to climb into the first available upper berth, but I just didn't fit no matter how I contorted myself. The driver and some of the passengers stared and laughed. After ritually thrice declining the driver's offer of more spacious accommodations, I gratefully moved to the rear, where the high bunk spanned the bus's full width. There was already one guy up there on the left, so I snugged myself in against the right side. It was still far from comfortable: not enough headroom to sit up, not enough length to stretch out, and not enough padding to let me forget that the back of a bus is always the bumpiest part.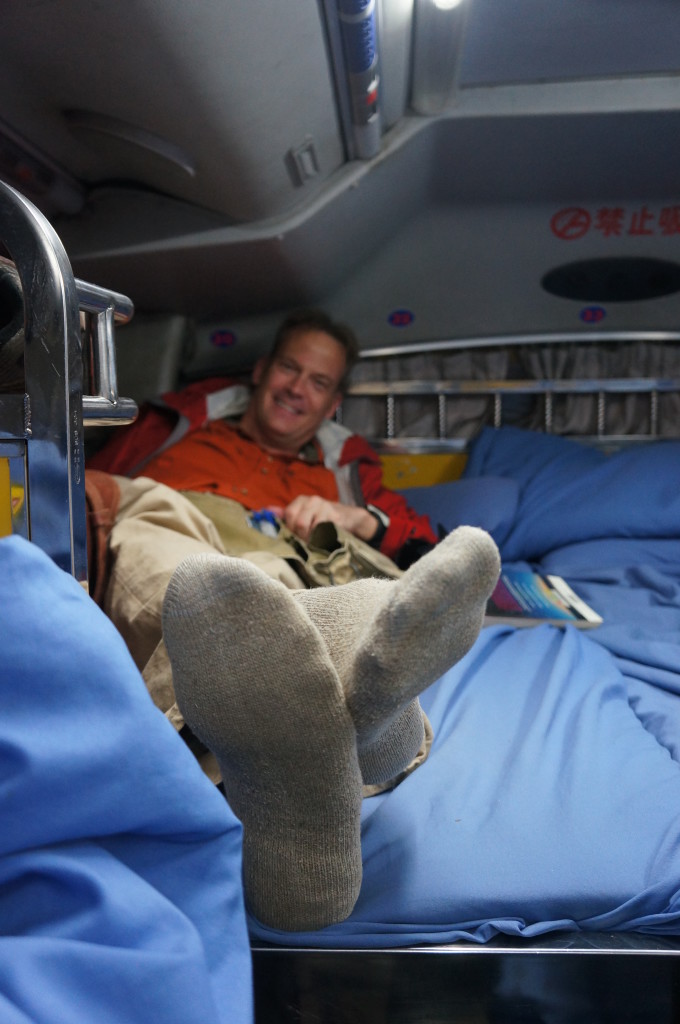 I just dozed off when the diesel roared and the bus began to roll southwest. I drowsed fitfully and uncomfortably for the next ten hours, jolted to full consciousness by every middling bump in the road. When I finally disembarked it was raining and I felt remarkably unrefreshed.
Xishuangbanna is an autonomous prefecture of China and home to the Dai people, relatives ethnically and etymologically to the Thai. It's situated on the Mekong River where China, Laos and Burma converge.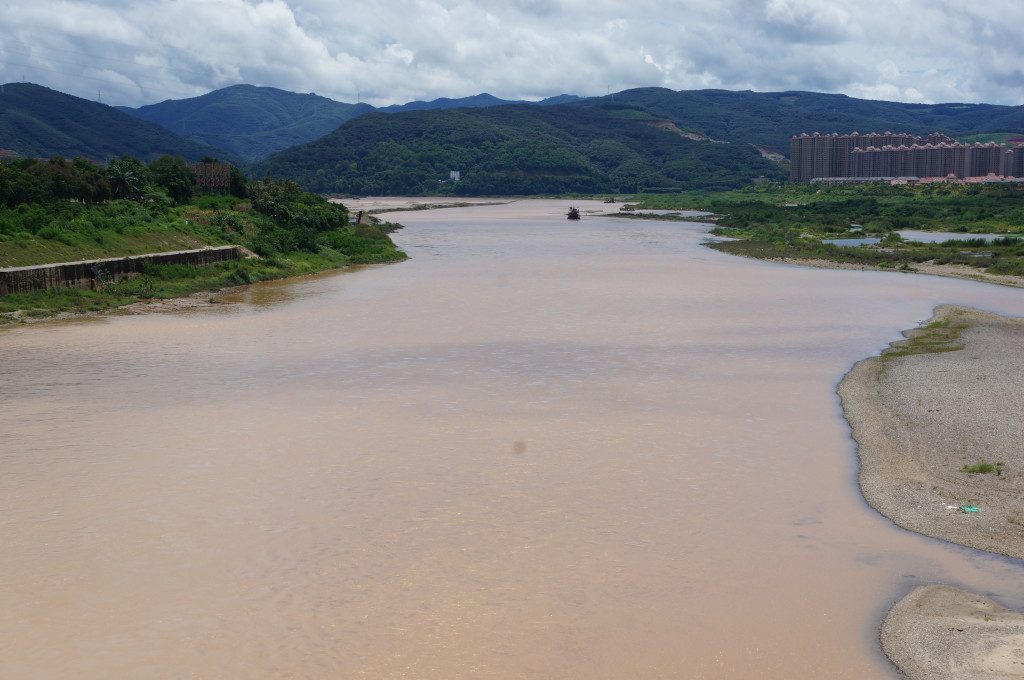 The bus let me off in the capital city of Jinghong.

View Larger Map
A gateway to Southeast Asia, Jinghong is a very much a tourist town, for good and ill. It has cafes that cater to the vagabond set, warm, welcoming places that offer coffee, food, advice, beer, company, WiFi, and music. (As I write this, I'm sitting in the Meimei Cafe drinking Hani Coffee while they're playing KC and the Sunshine Band doing "Boogie Man." Anchun and her staff have taken excellent care of me here.)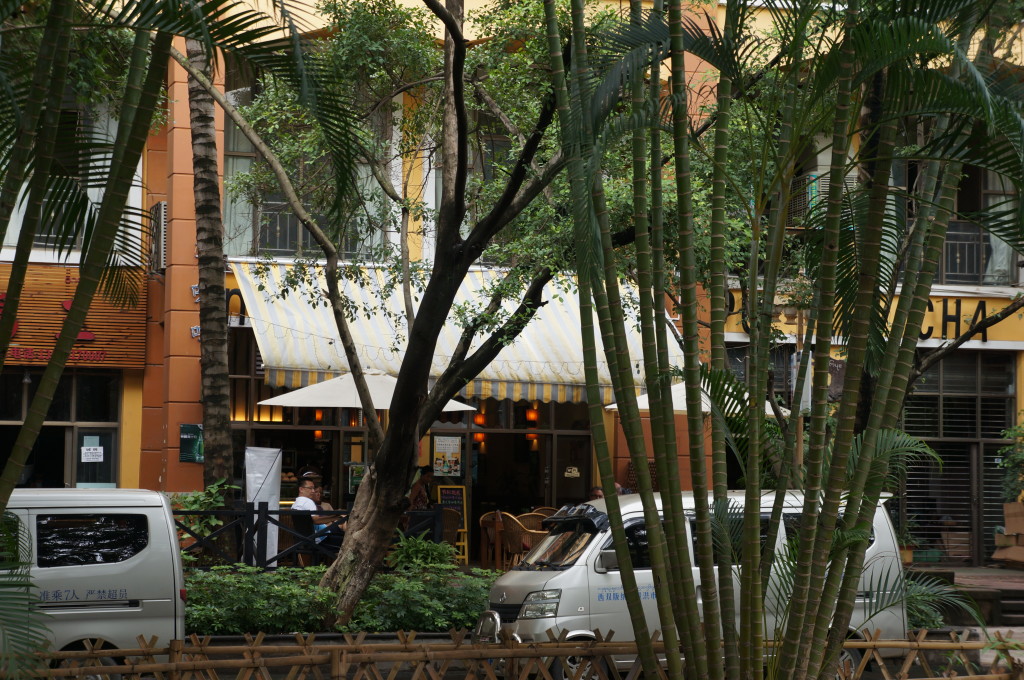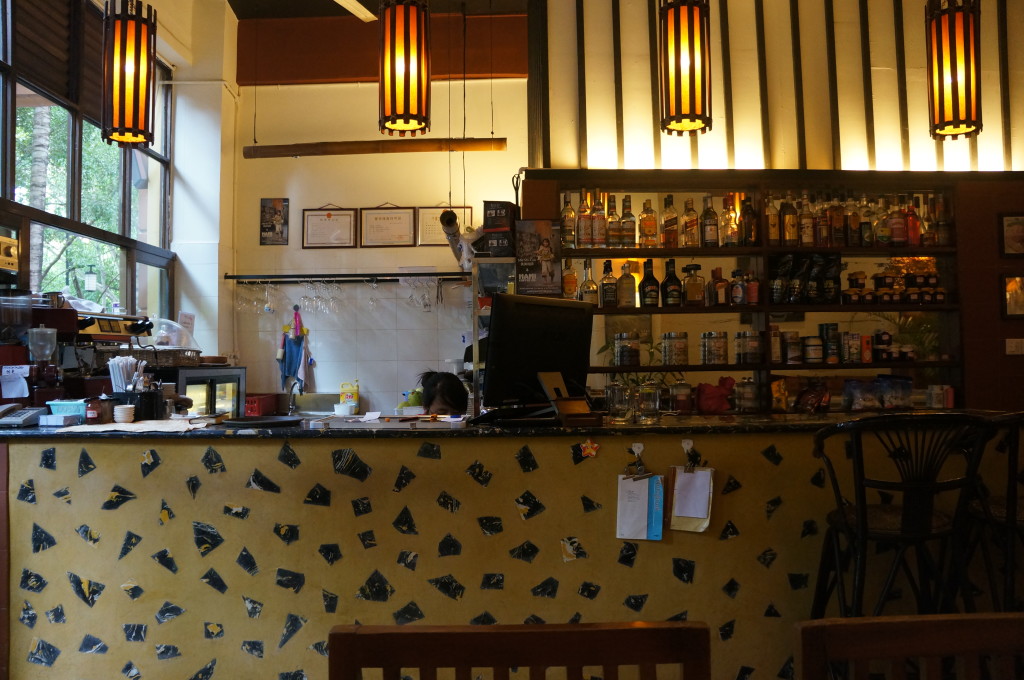 Next door is the Mekong Cafe, where Nuhi (a Dutch/Albanian mutt) and Greg (a Frenchman) serve up the best pizza in Yunnan.
The streets are thick with palm trees and the markets overflow with fresh fruit. The town is being developed as a vacation destination for the Chinese, however, which has had some unfortunate results. Large garish hotels blight the streets.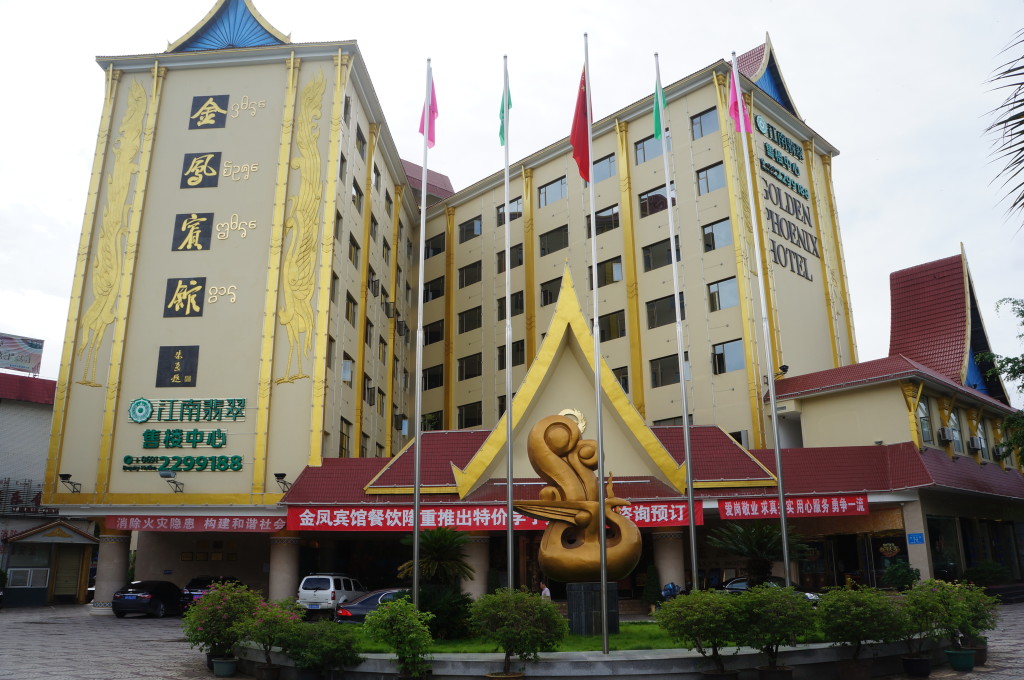 Rows and rows of shops sell the same mass-produced wooden elephants, jade jewelry, and tea shop paraphernalia. It's like Pigeon Forge, only dirtier.
I wanted very badly to get out of Jinghong and to explore the countryside. I made arrangements to rent a bicycle, but then I was hit by a wicked case of Chairman Mao's Revenge and spent the next 36 hours laying sweaty on a bed in a cheap (¥60 a night, about $9.80) hotel room staring at the ceiling and doing a sad impression of Captain Willard in the opening of Apocalypse Now.
The flora and the fauna
Here in Xishuangbanna
I never will forget.
But I got gut-sick
And I couldn't do dick
But puke and shit and sweat.

When I mustered up a little energy I was able to walk only a few blocks and snap a few pix before returning to bed.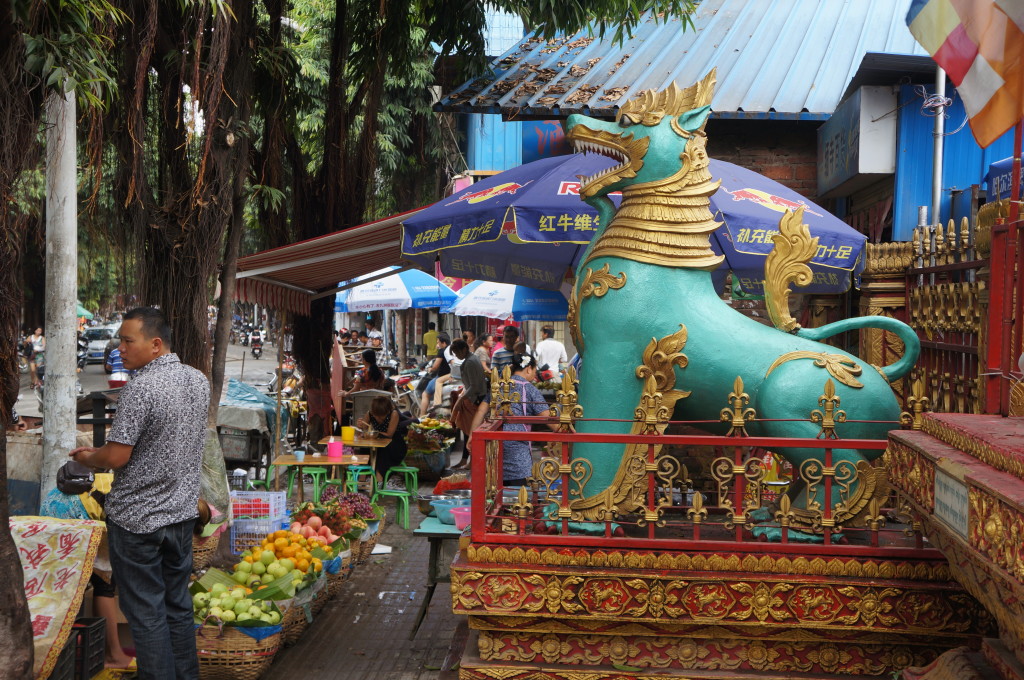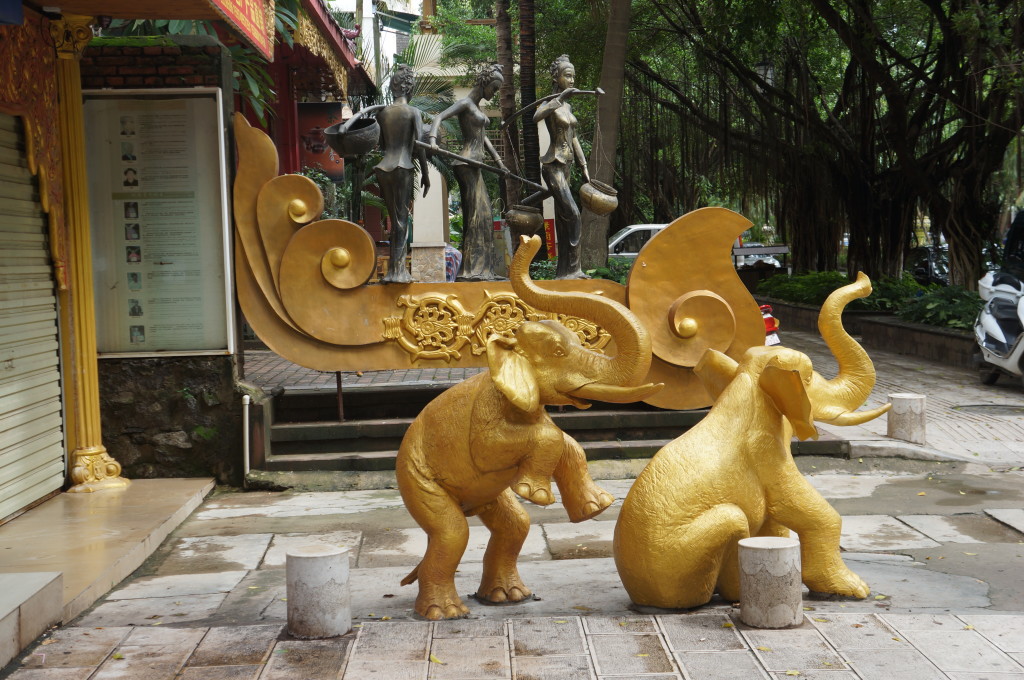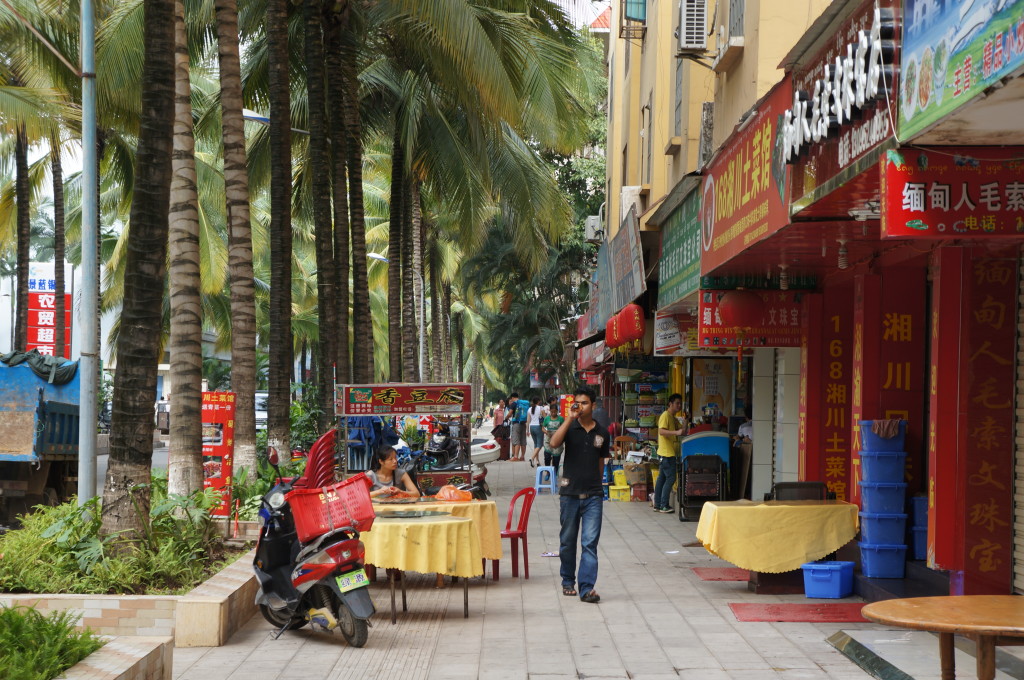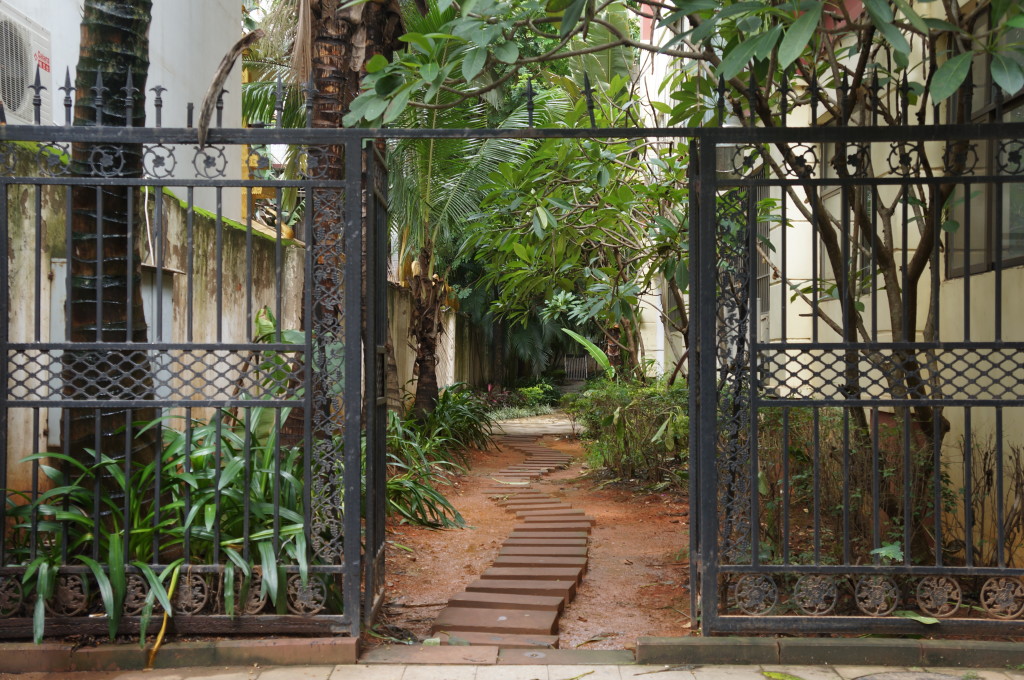 By the time my gut returned to normal, it was time to head back to Yuxi. I took the day bus back, which mercifully had a conventional seating configuration.
I'll go back to Xishuangbanna and explore more of the region. From what I saw out the bus window, it's a beautiful area. I hope that next time I'll be in better condition to appreciate it.
There's heavenly manna
Down in Xishuangbanna,
But next time I hope to lose
That keep-you-up-all-night
Stomach parasite
And the Mekong River blues.