As so often happens, there are some photographs that don't seem to conveniently fit into my more narrative travel posts. Here, then, are some random images of Morocco.
This first one of me was taken en route from my overnight in the Sahara. It shows me definitely in need of a shower, but happy.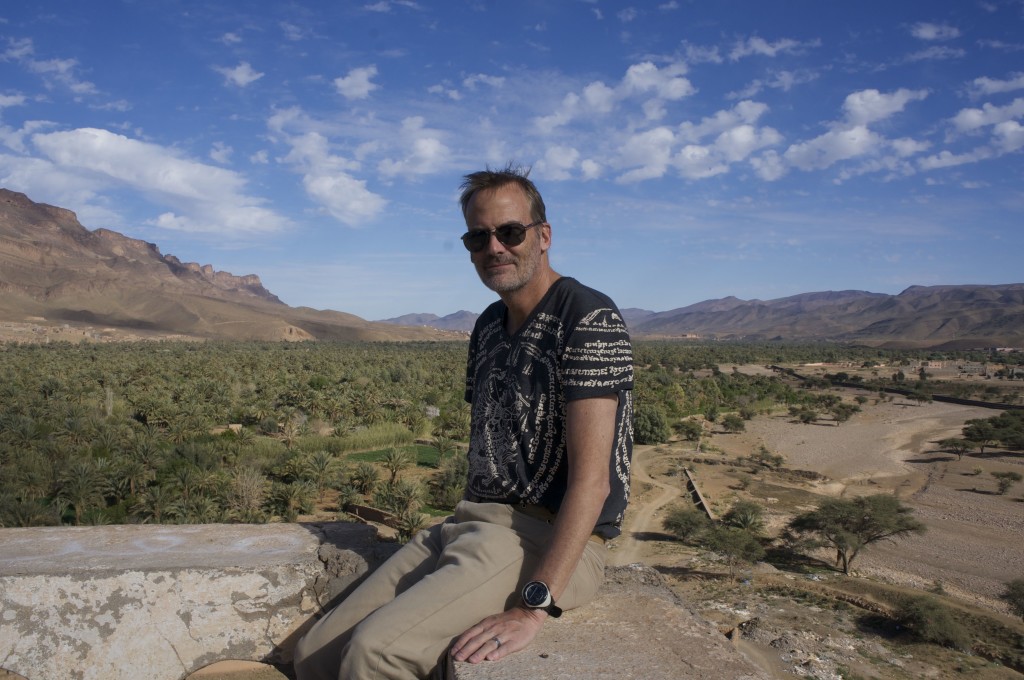 This shows a market town where we stopped for lunch.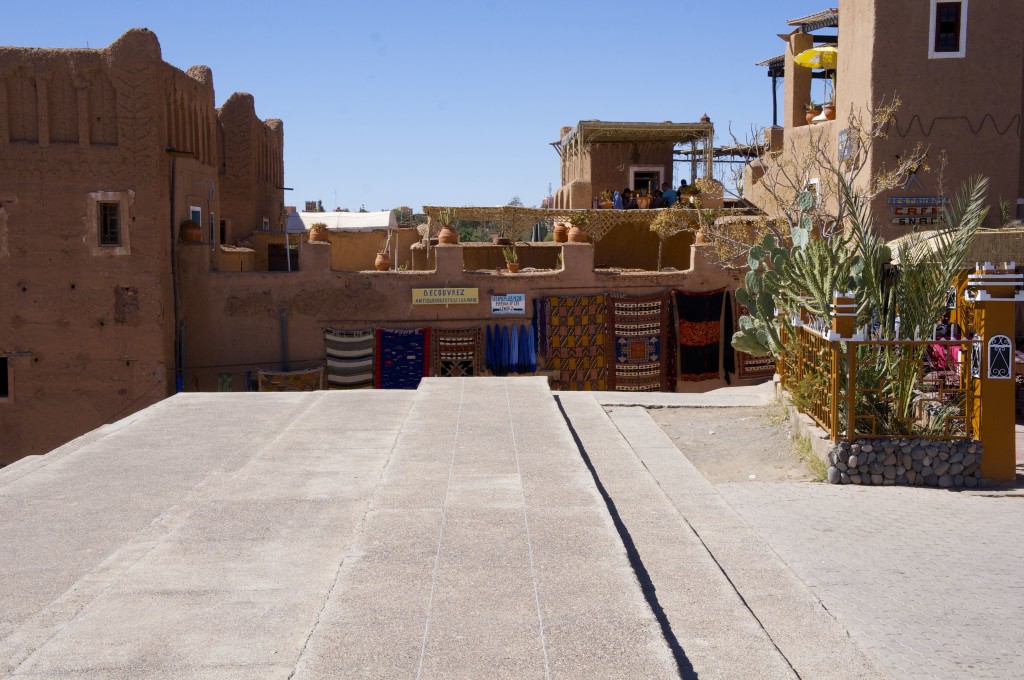 The photo below shows the alleyway leading to the hostel we stayed at in Marrakech, while the one below that was taken from a restaurant porch in the main square.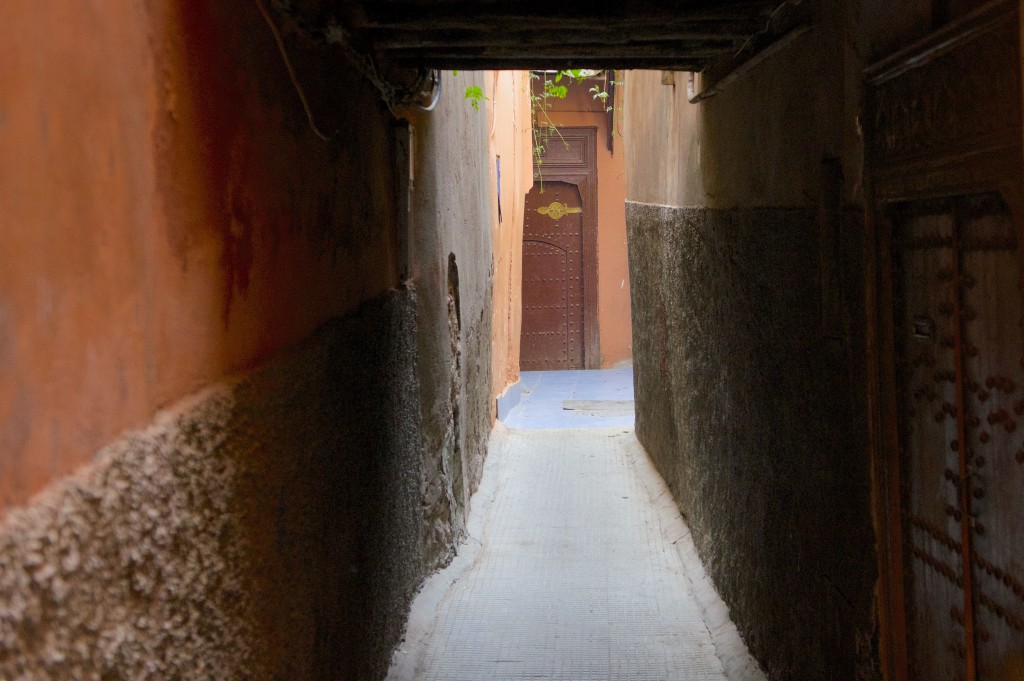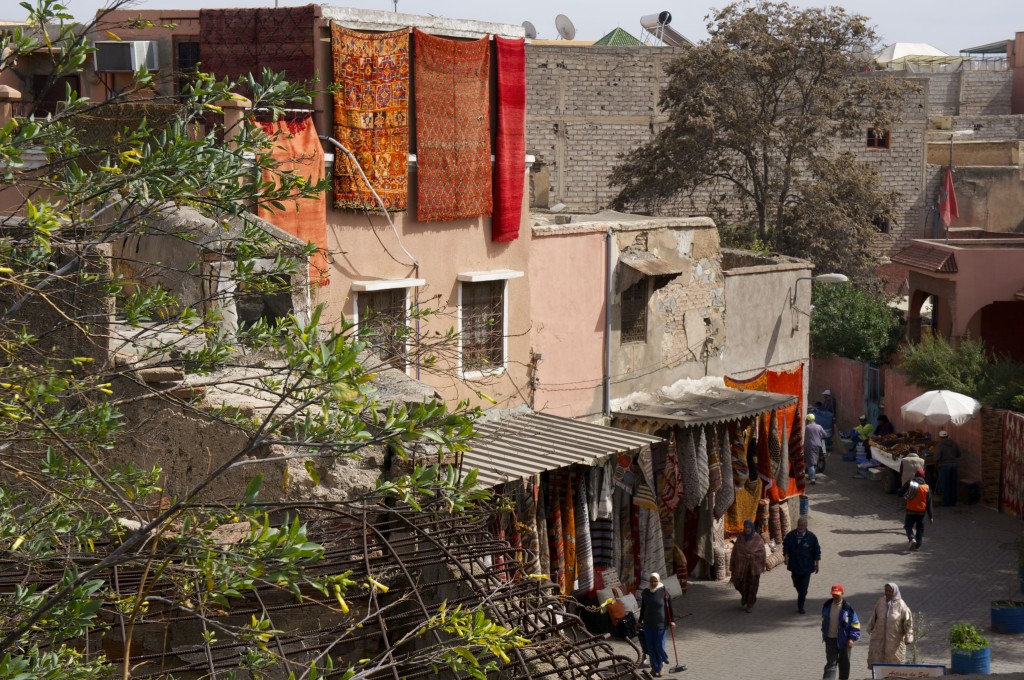 The next series was taken at an ancient madrassa, or religious school for boys. Spencer and I walked through the students' quarters, imagining the hundreds of students who must have called a given room home for a period of time.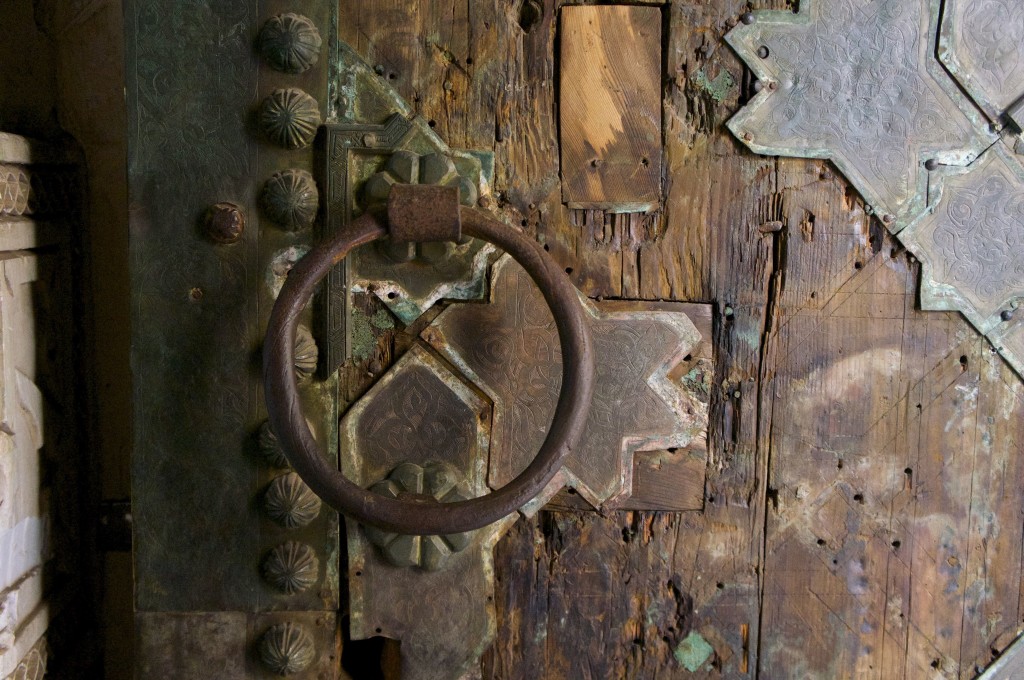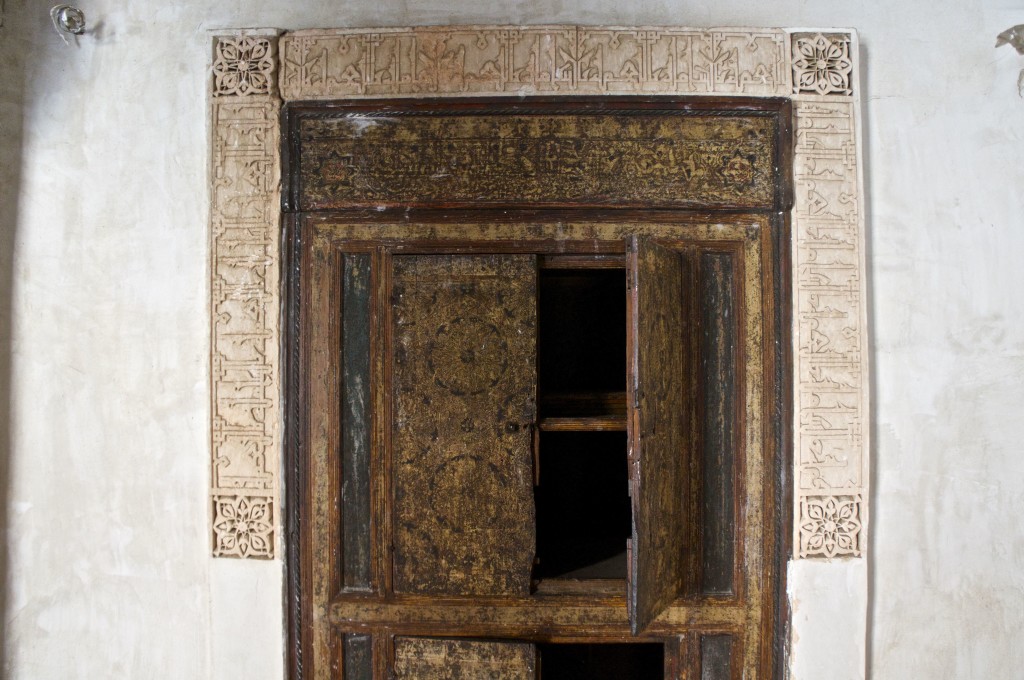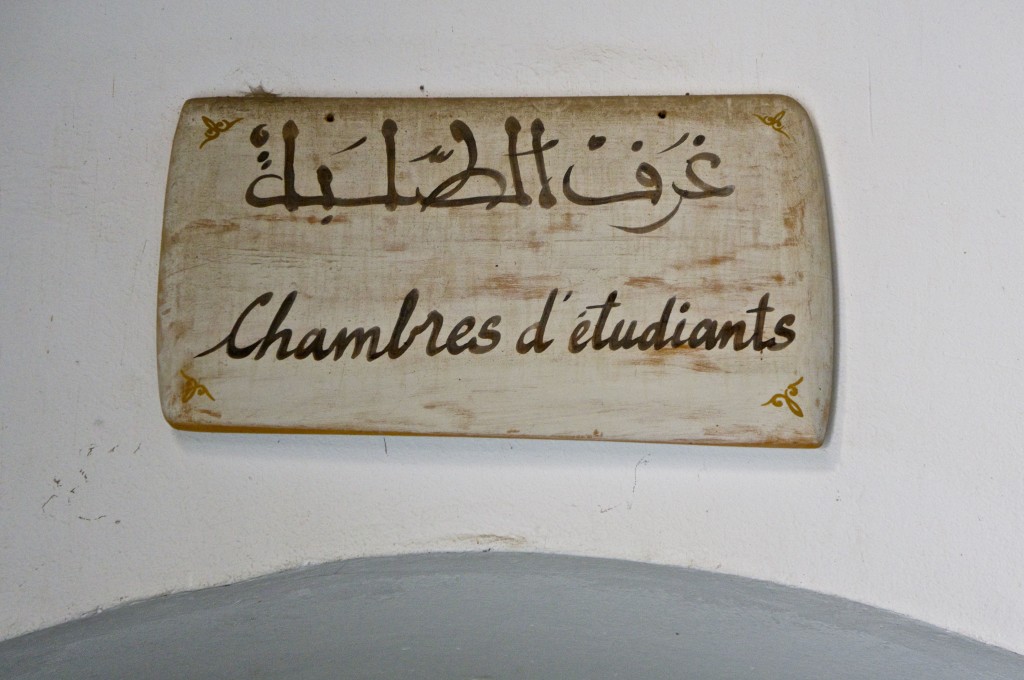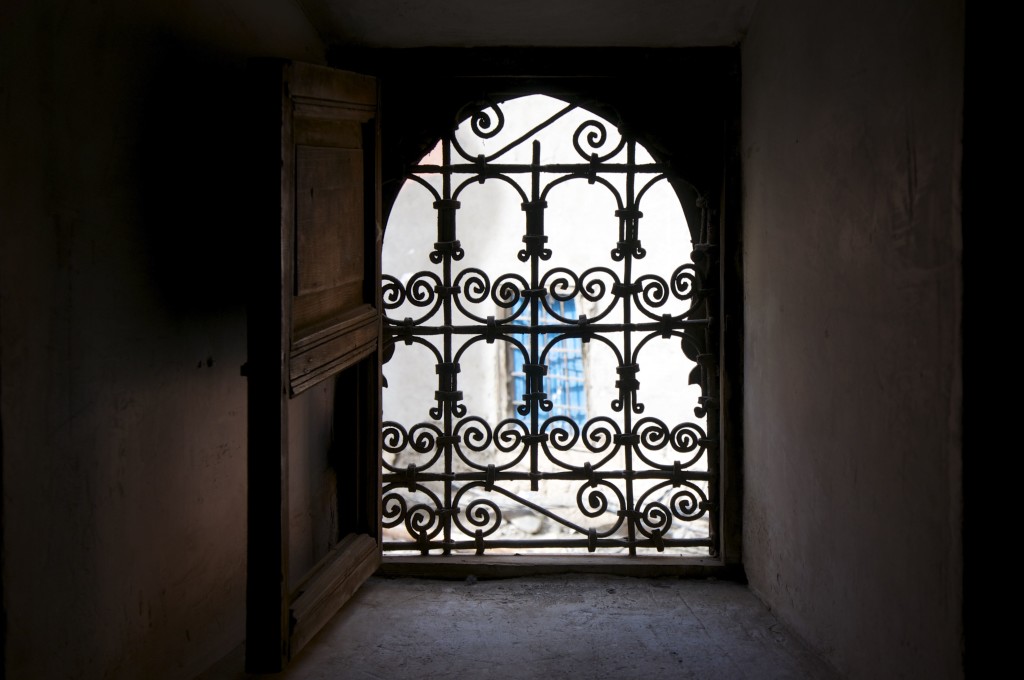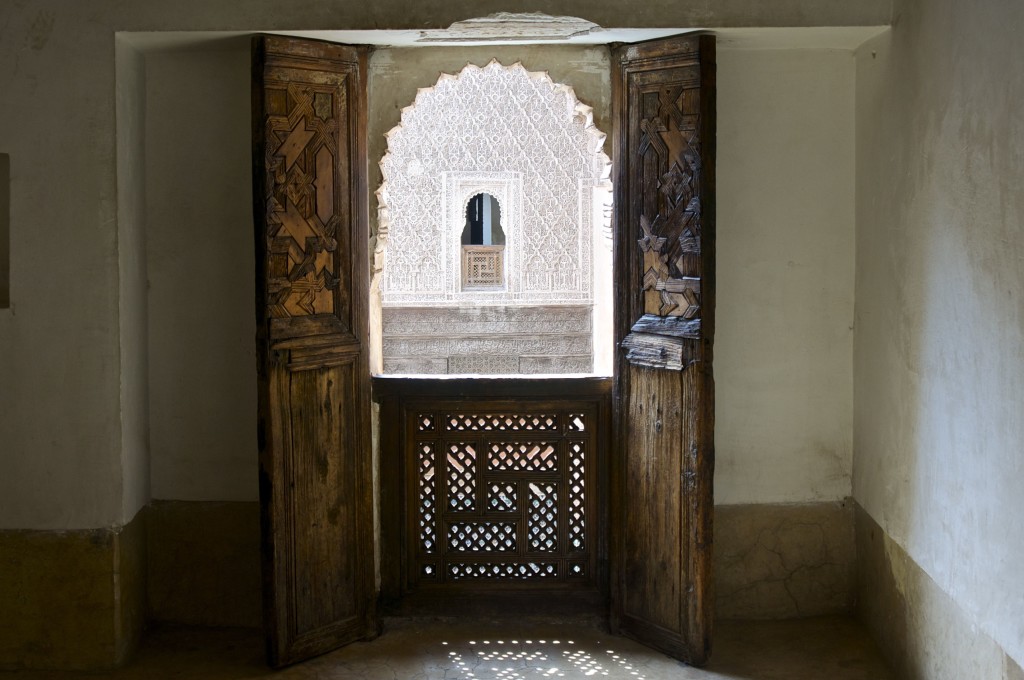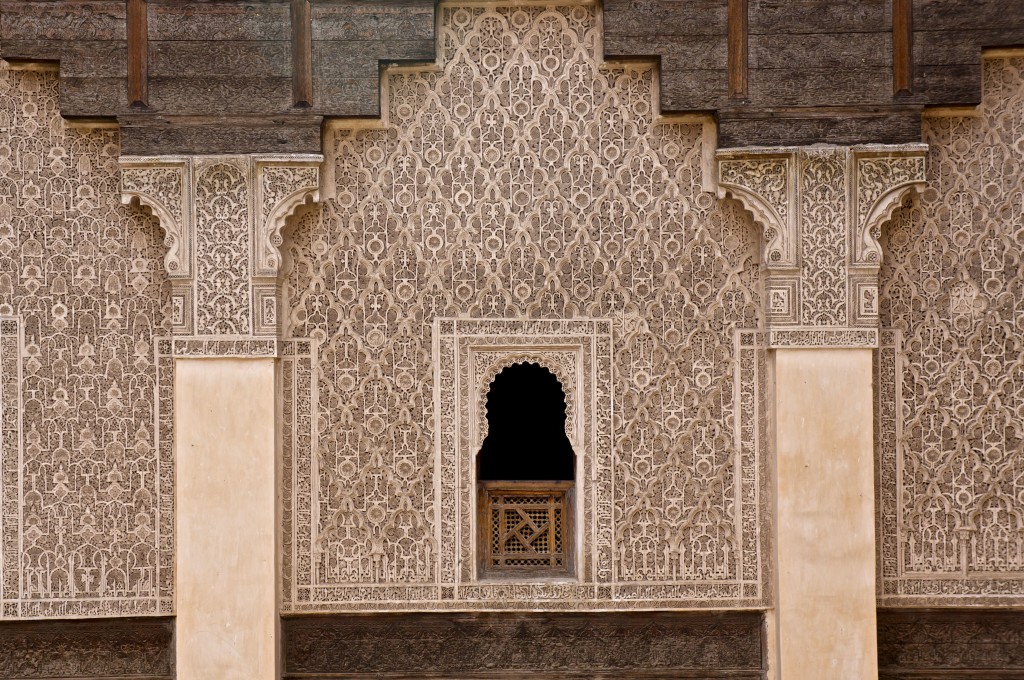 I don't recall on which public wall this artwork had been painted, but I like it; I give it major points for originality.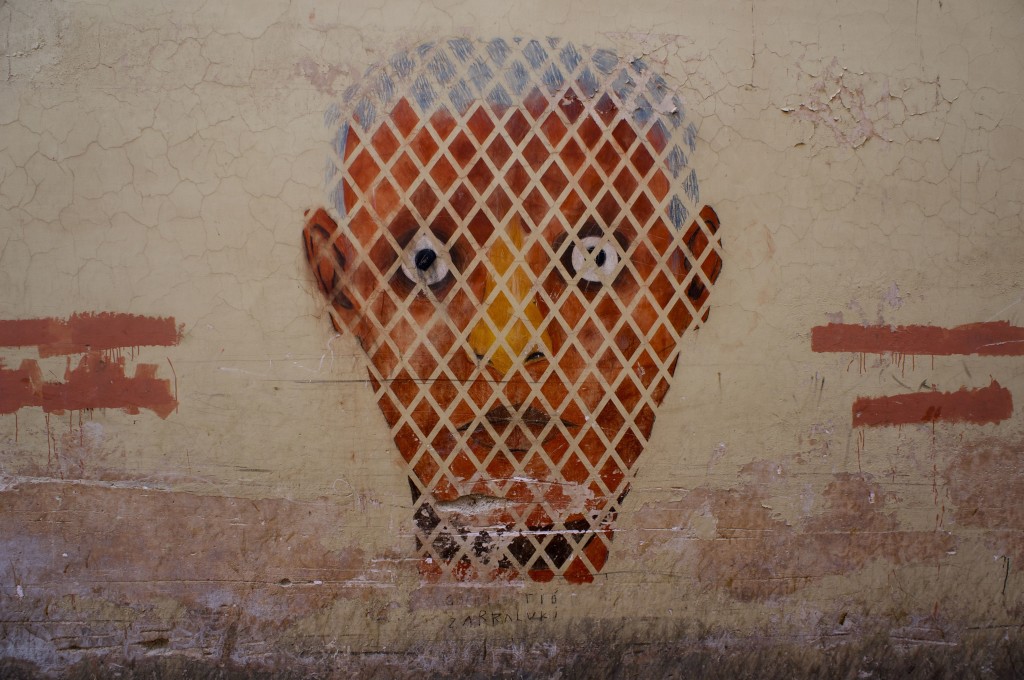 Finally, this last was taken at the tannery in Fes.