After a remarkable visit to El Castillo, Spencer and I caught another riverboat, this one going upriver back to San Carlos. We went directly to the bus station and bought tickets for Managua. While we waited, we drank sodas and watched ancient, brightly-painted buses wheeze into the station and pick up or discharge their human cargoes.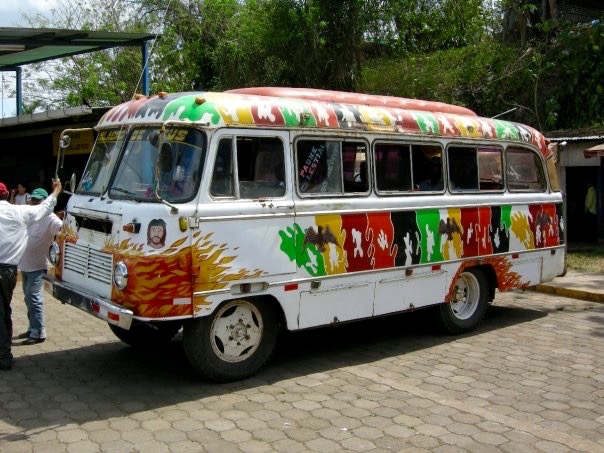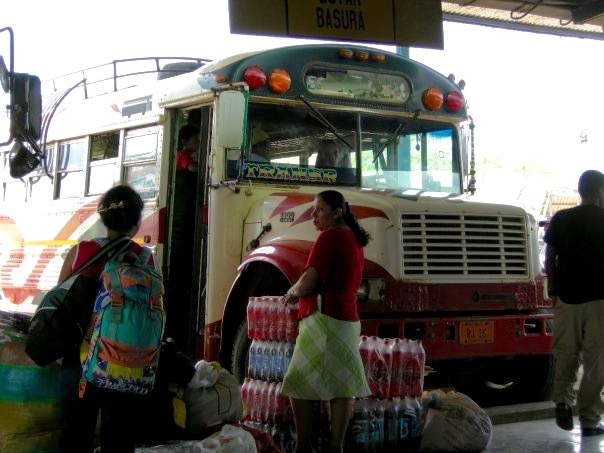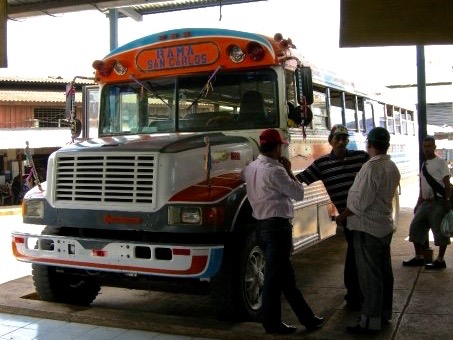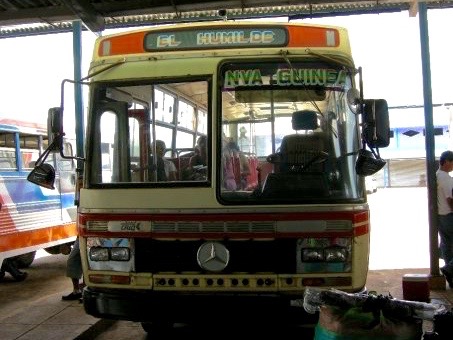 This bus, below, undoubtedly sported the best motto. "Solo Dios Sabe Se Volvere" means "only God knows if we will return" in Nicaraguan Spanish. That slogan seems far more honest than most travel company taglines.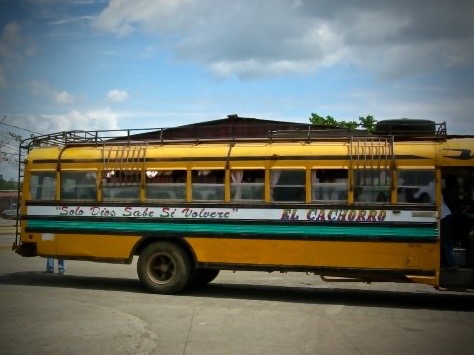 When it came time for us to embark, I was disappointed that our bus didn't sport a wild Latin American paint job. Instead, we were directed toward an elderly Bluebird school bus that had been painted (appropriately enough) a washed-out blue.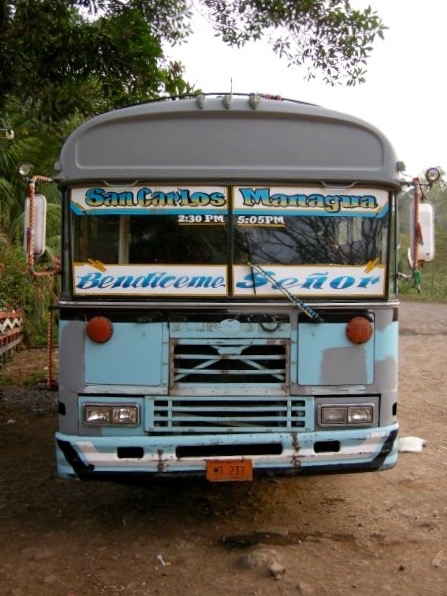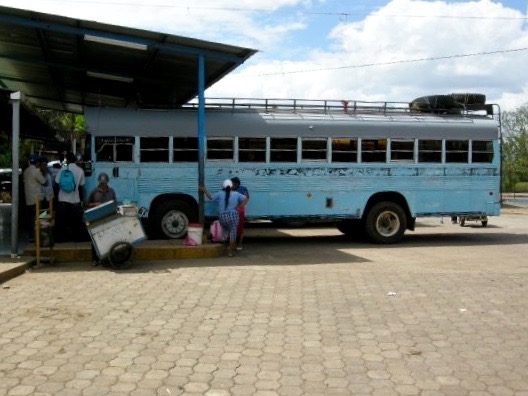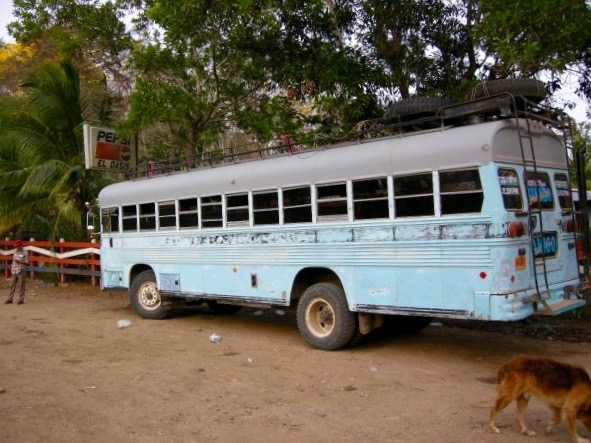 We headed around the northern coast of Lake Nicaragua, riding over roads that had enormous ruts and potholes in them. The Bluebird's shocks and springs had long ago been exhausted, so we felt every one of those bumps right in our kidneys. Sleep was made impossible by the bus's audio/visual entertainment system, which shrieked out Latin American music videos at a volume its poor little speakers were never meant to handle. It was only marginally less uncomfortable than our ferry ride to San Carlos had been. And yet we both acknowledged that we were having a good time.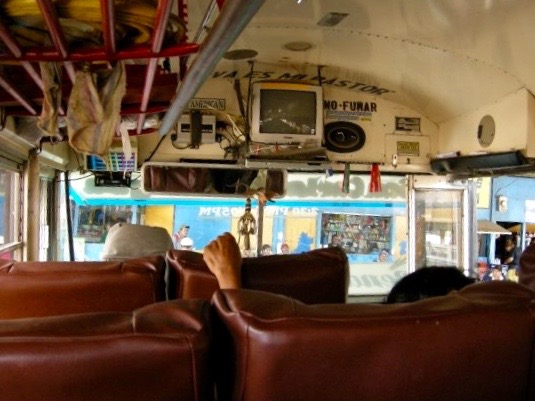 Over nine hours and 292 kilometers (181 miles) after leaving San Carlos, we finally arrived in Managua and checked into the Crowne Plaza, the pyramid-shaped hotel where Howard Hughes lived in the early 1970s. This was the last stop on our Nicaragua itinerary. We were here: