I spent most of my evenings in the Pietermaai district of Willemstad. Until recently, this area was in serious decline and known mostly for its junkies, crack houses, and crime. But a few years ago, a public-private partnership began to turn the area around. While a few decrepit houses remain, most of the neighborhood streets are now lined with restored, rehabbed Dutch colonial buildings. At night, restaurant row comes alive with people. Christmas lights that hang over the street are turned on. And the whole area seems to glow.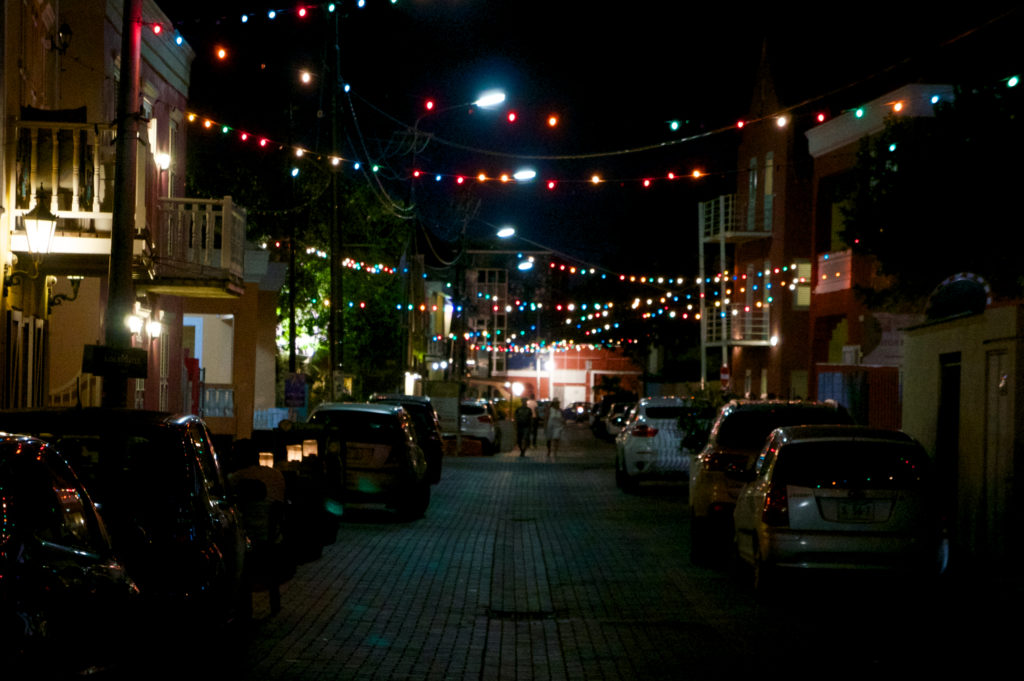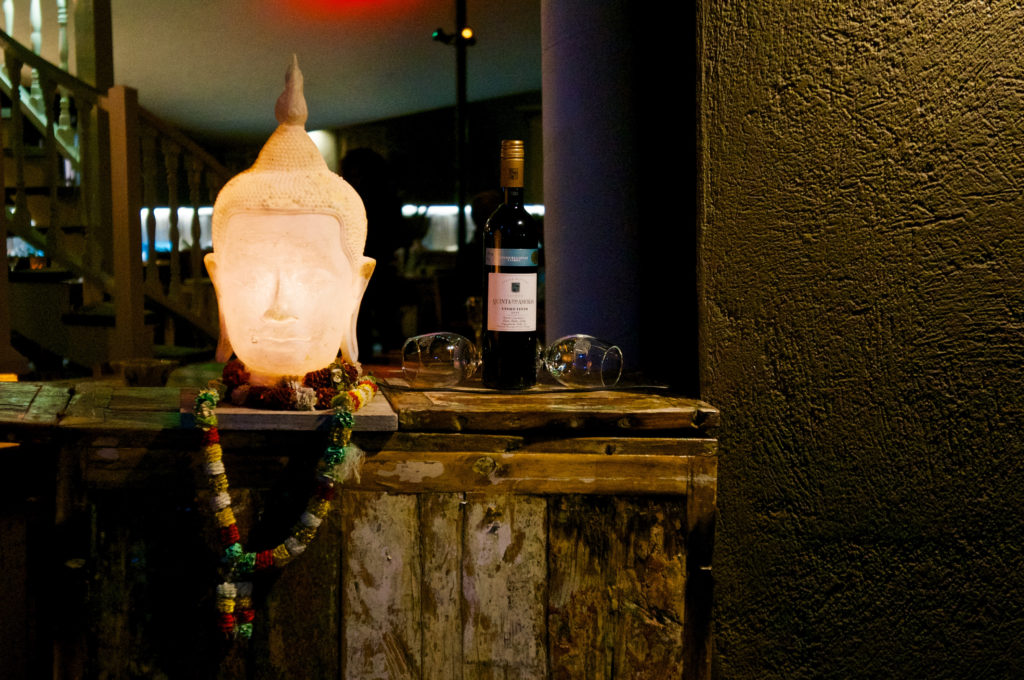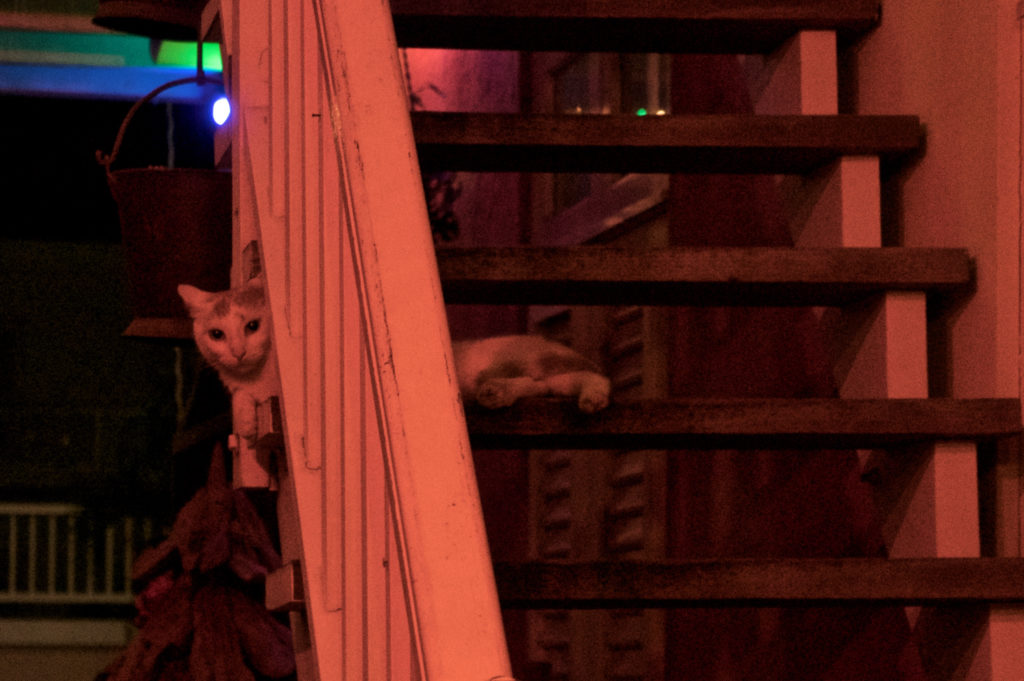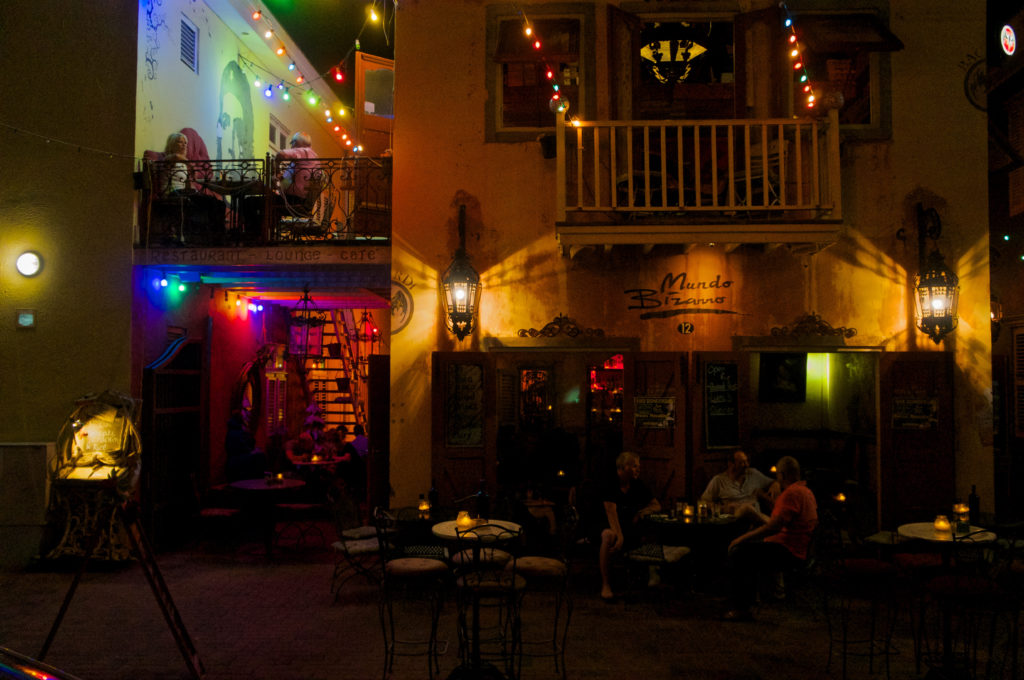 The side streets offer glimpses into artists' studios, kitchens, and mysterious doorways.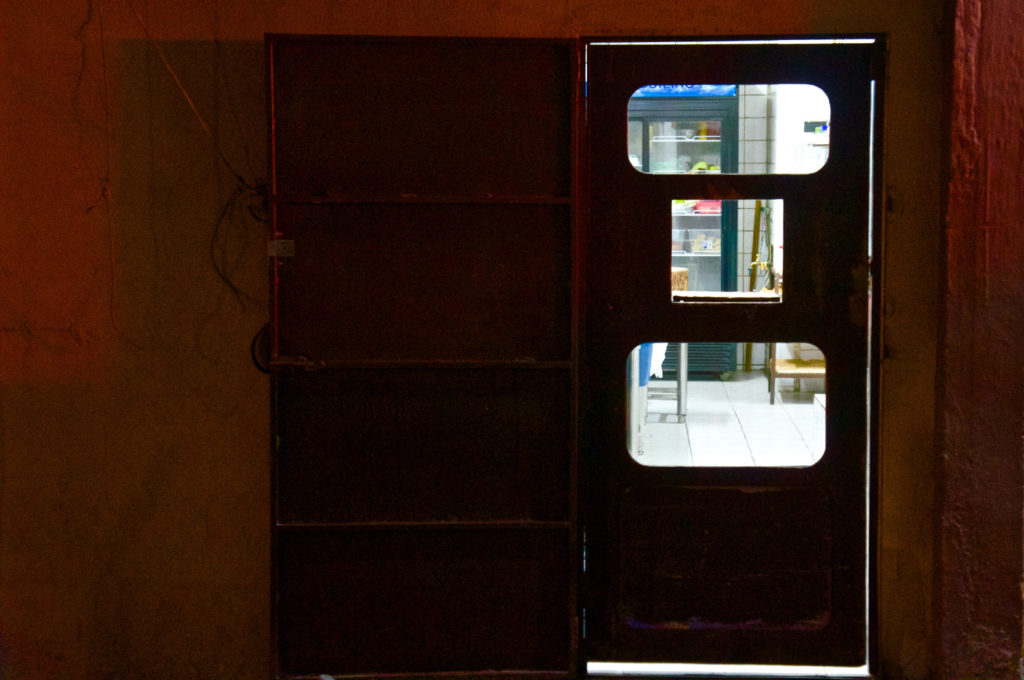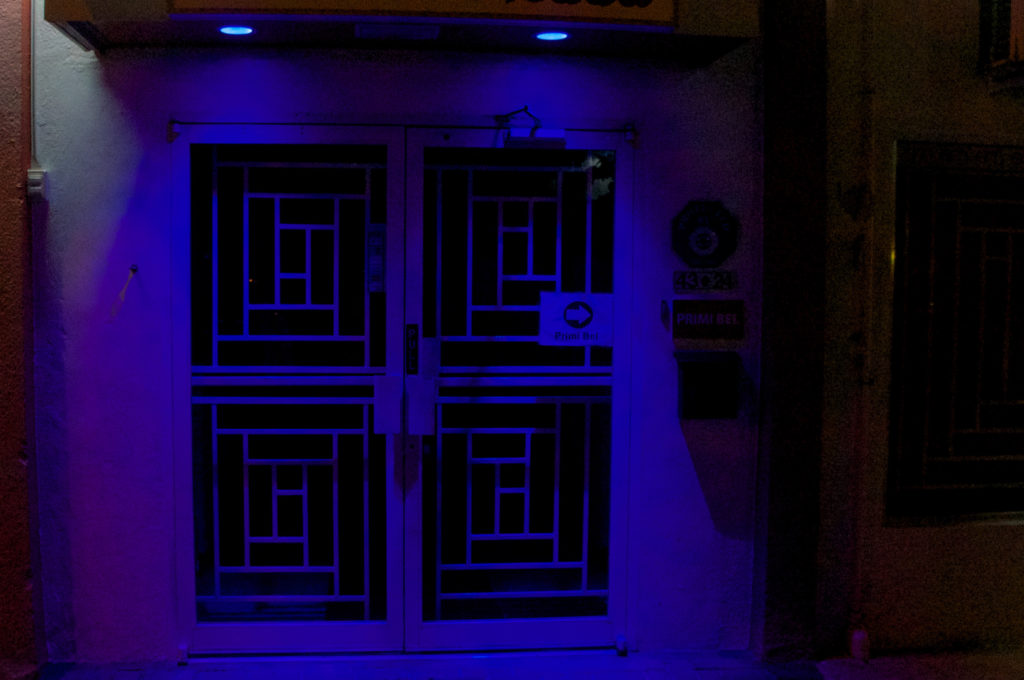 And signs, both official and unofficial, light the way.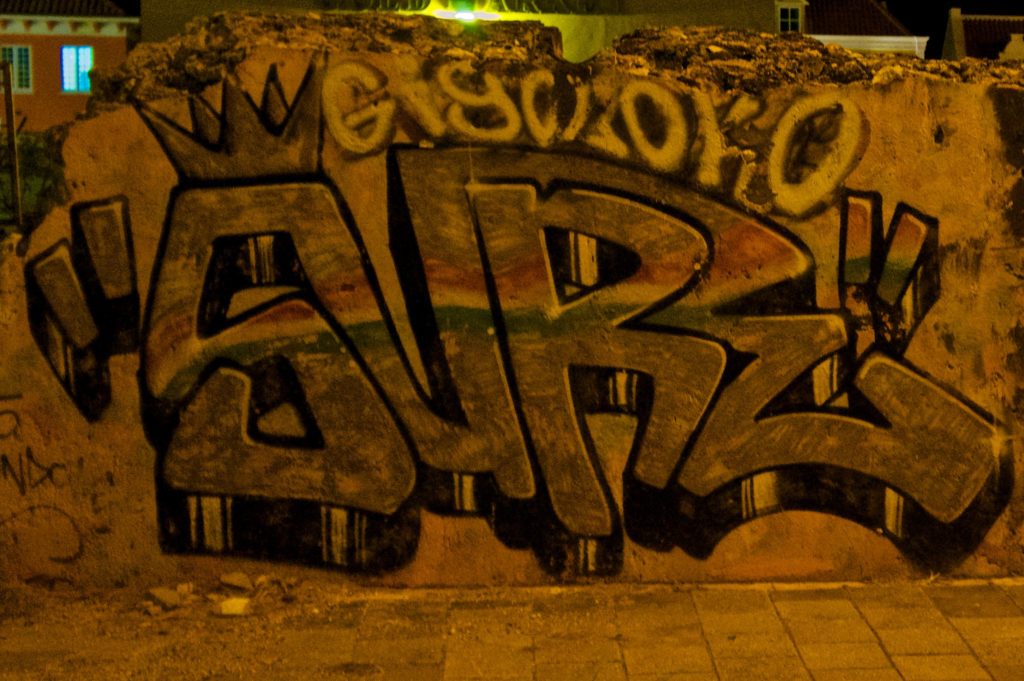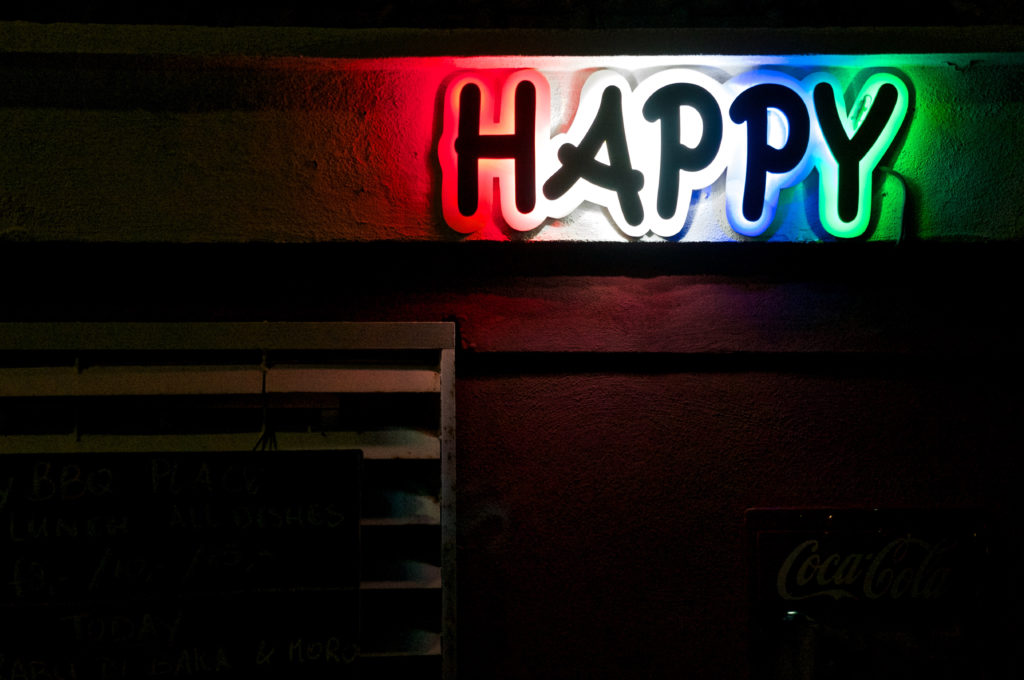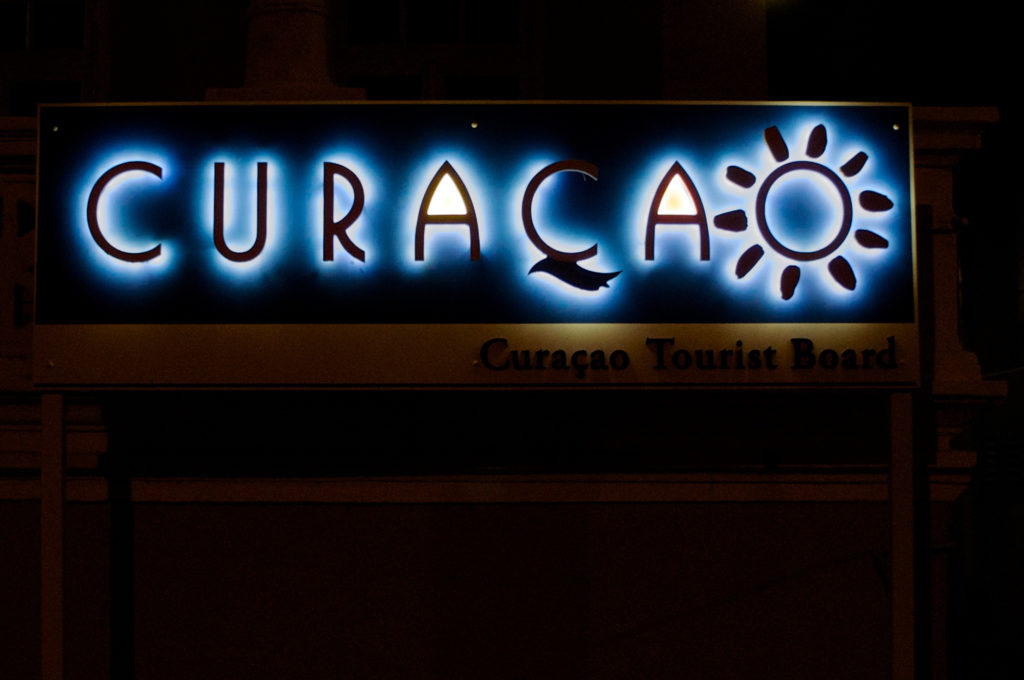 At night, this building reminded me of something Magritte might paint.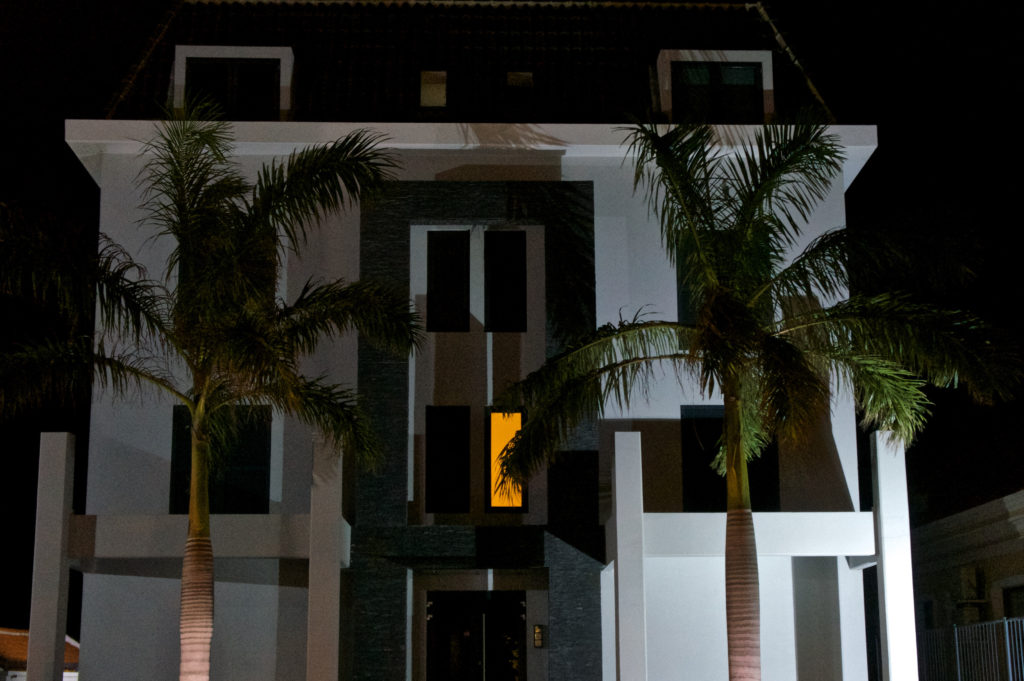 I snuck this shot while I was dining at a sidewalk cafe down near the tourist district – just because I liked the guy's outfit. In a lot of other cities, a guy dressed like that would draw attention. In Willemstad, though, he blended.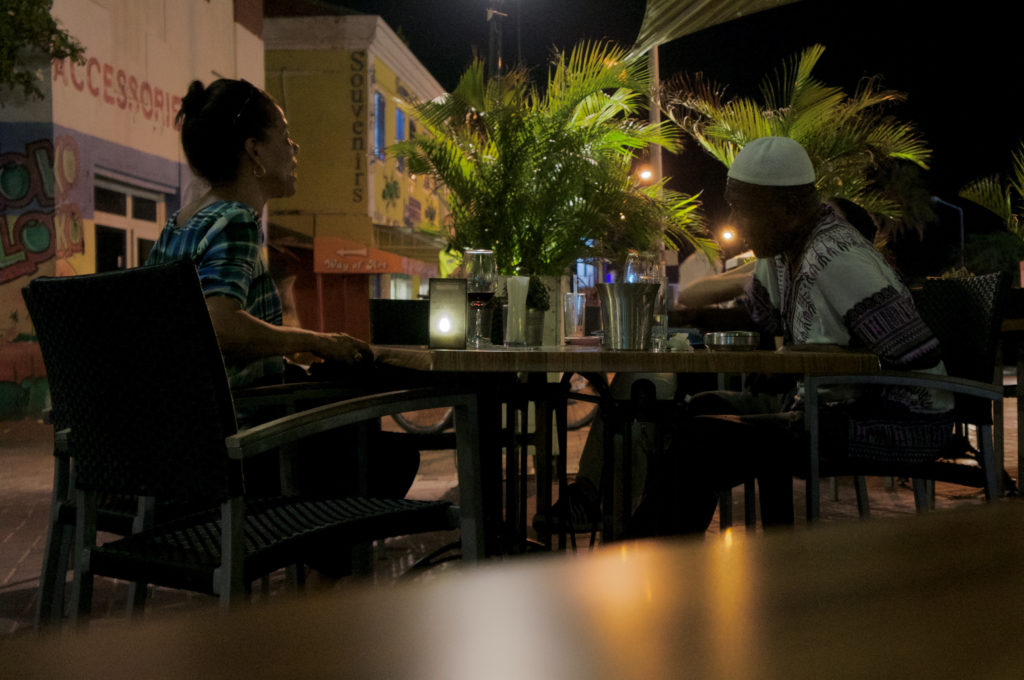 While Mambo beach may not technically be in Willemstad (or maybe it is; I don't know) it was one of my favorite hangouts, especially at dusk.