The art in the gallery-like ruins at Brush and Baltimore is controlled. Mannered. Almost formal. So when I went directly from there to Detroit's Eastern Market, I wasn't prepared for visual chaos. My initial reaction was confusion bordering on distaste. It took me a good fifteen minutes to adjust my expectations and to appreciate a different but fine example of unauthorized public art.
The streets around the market were almost deserted on a Friday mid-afternoon, like so many others in Detroit. Since the wholesale food market there is still functioning, there were some pretty putrid smells in these back alleys, to be sure, but nothing worse.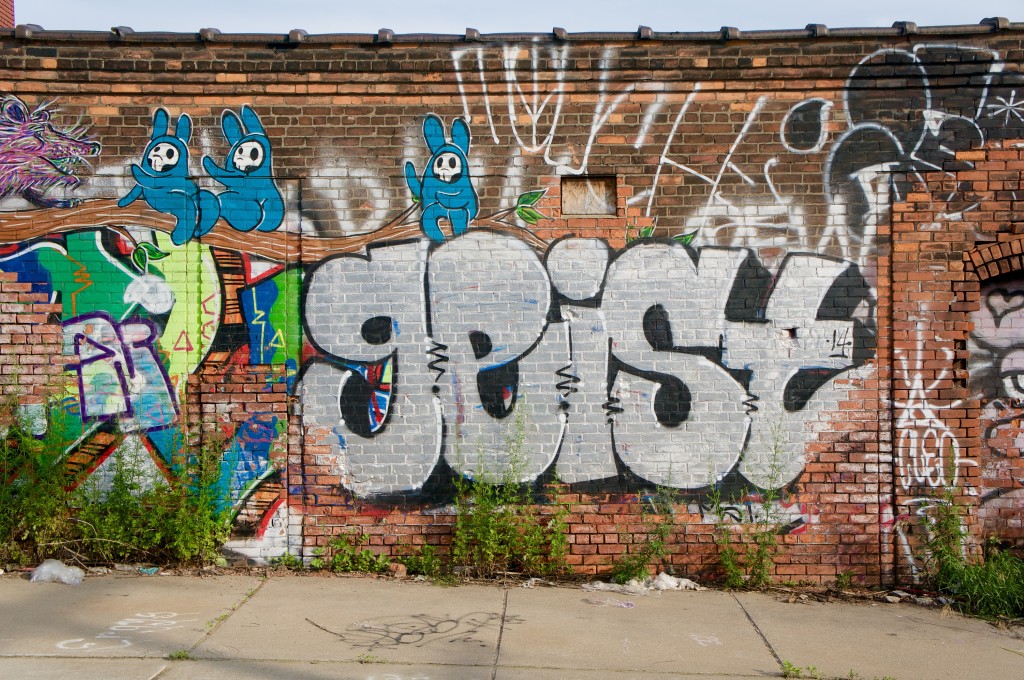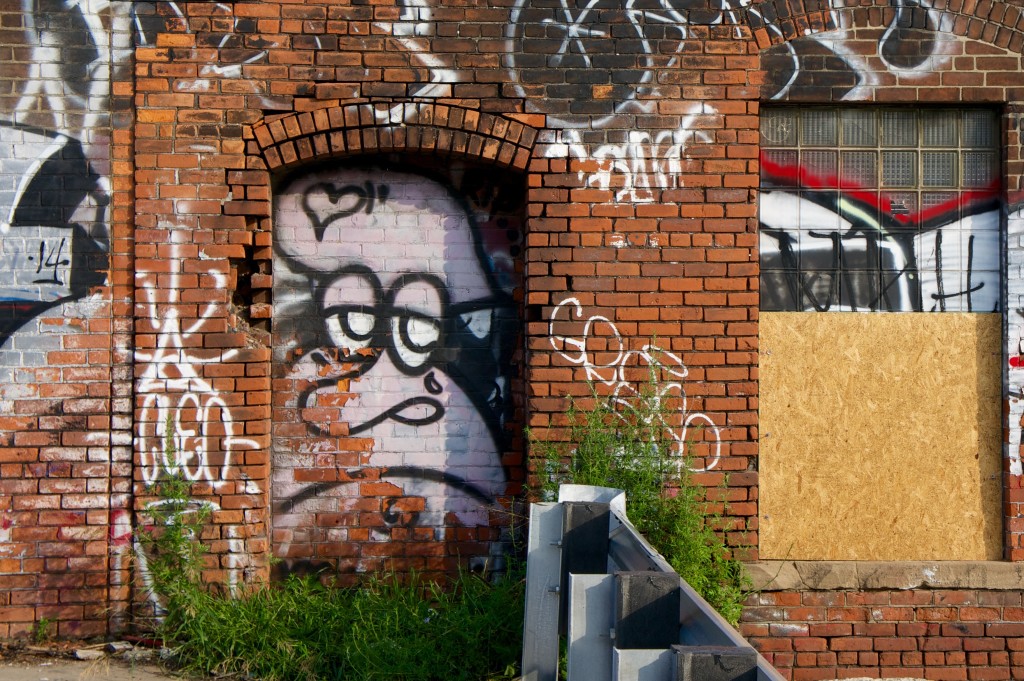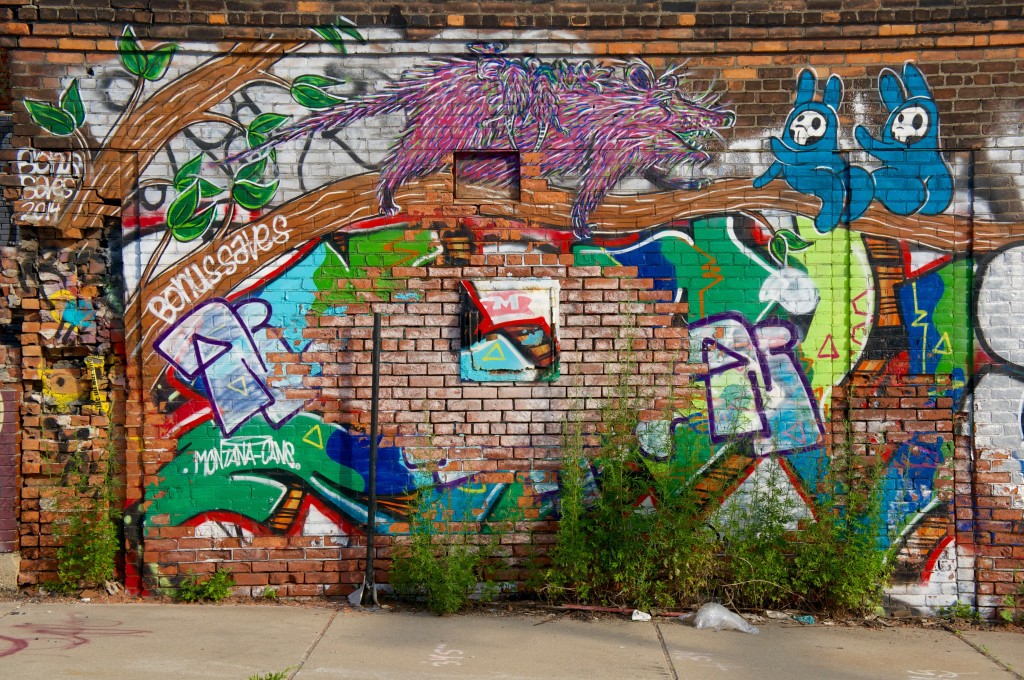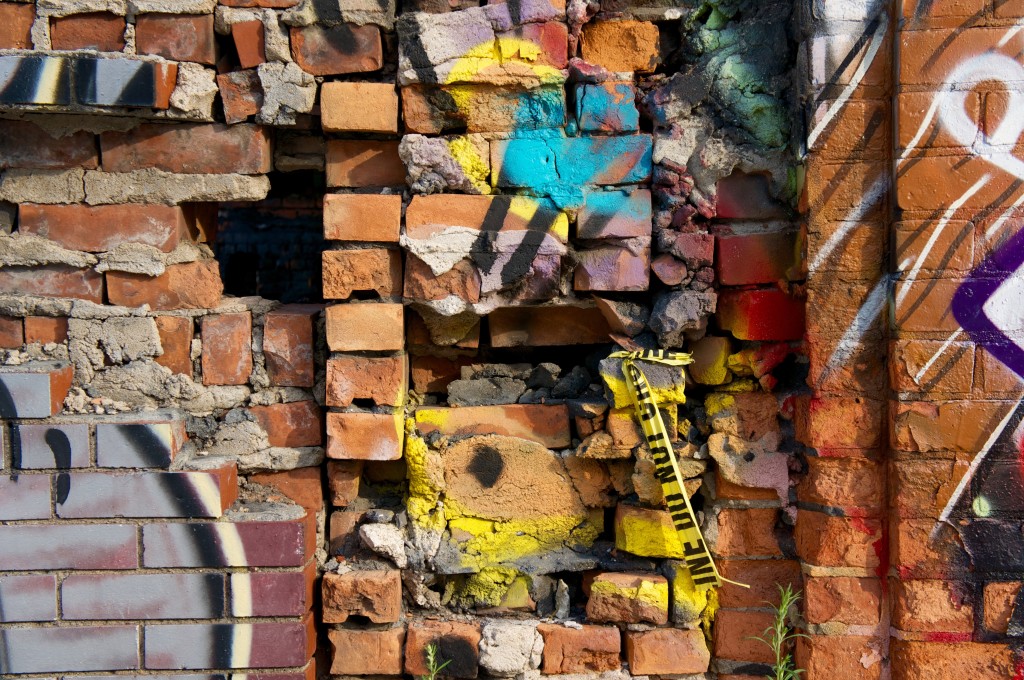 On one street, there was a sad reminder of how some people live in America today. Much as I like prowling the mean streets in search of the beautiful, it's important to be reminded that real, vulnerable people sleep in places like this. This bower was someone's home; I didn't disturb it.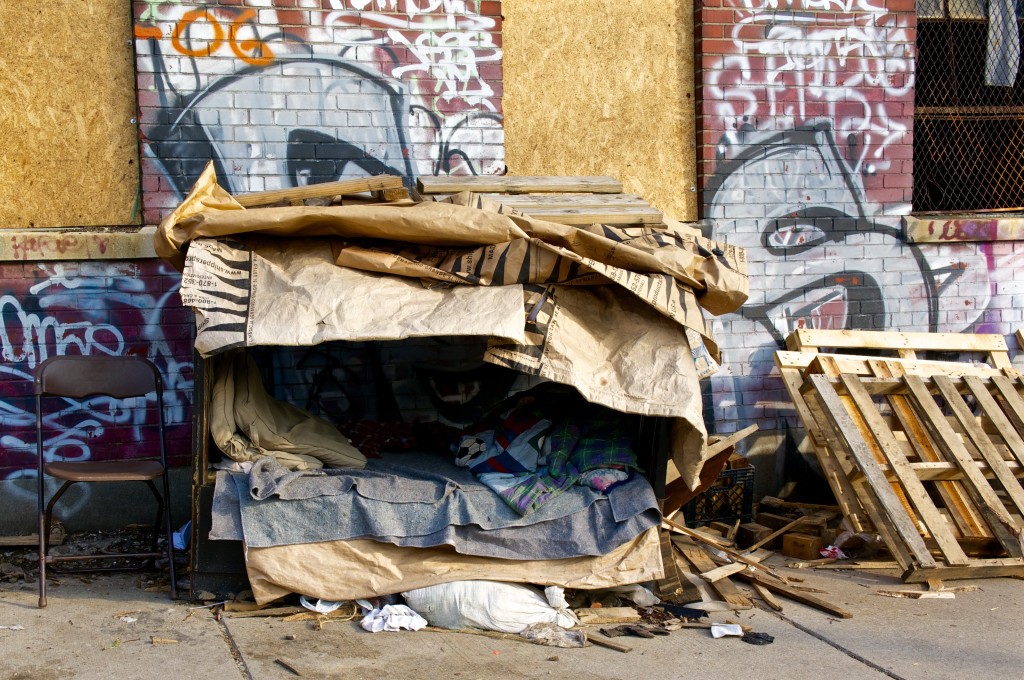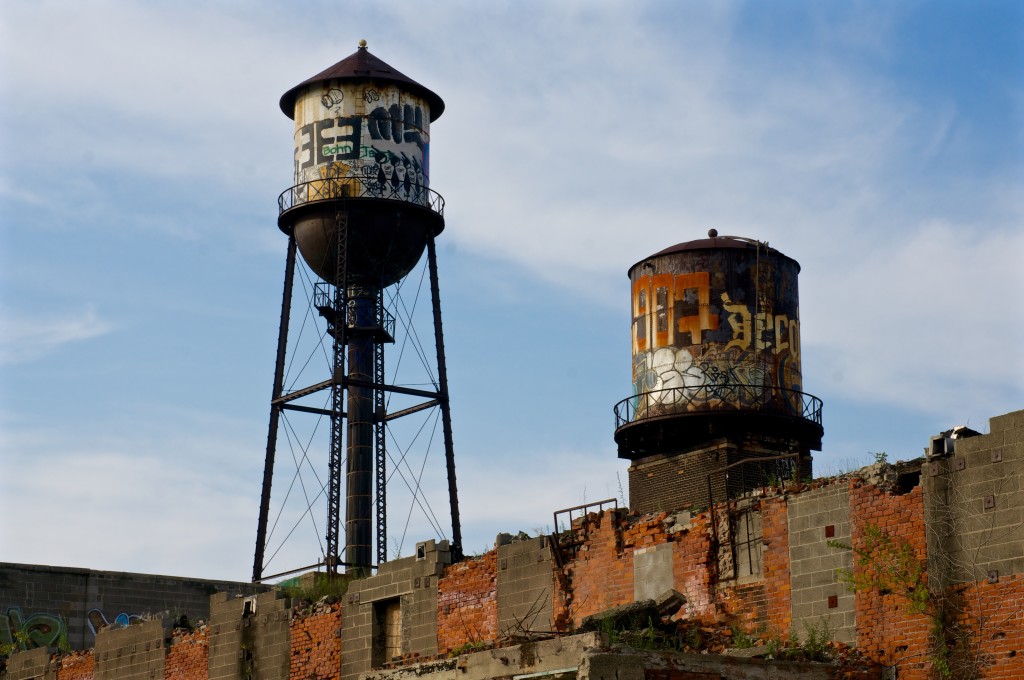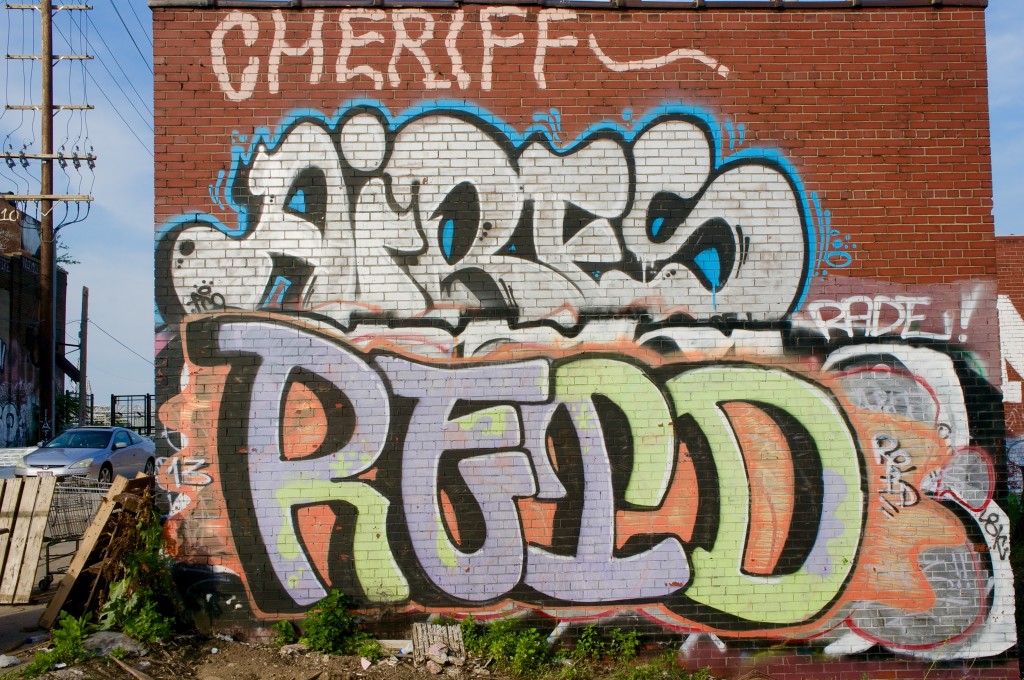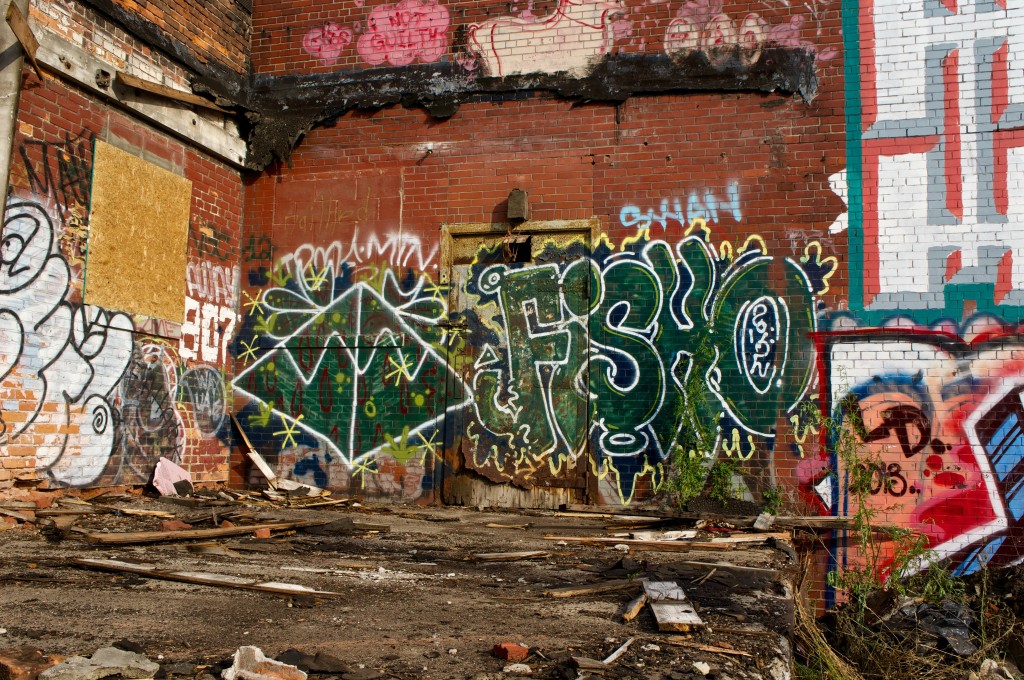 Works like the one below definitely show the Juxtapoz aesthetic, which I grow weary of in large quantities but appreciate in isolation.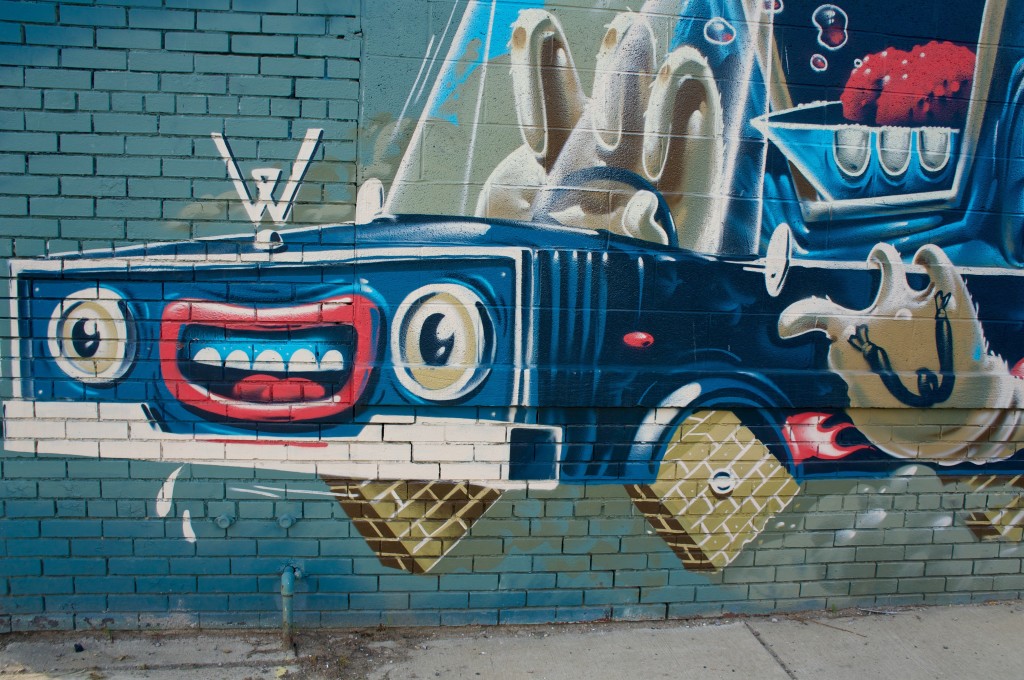 Some of the other murals picked up on the historic function of the Eastern Market.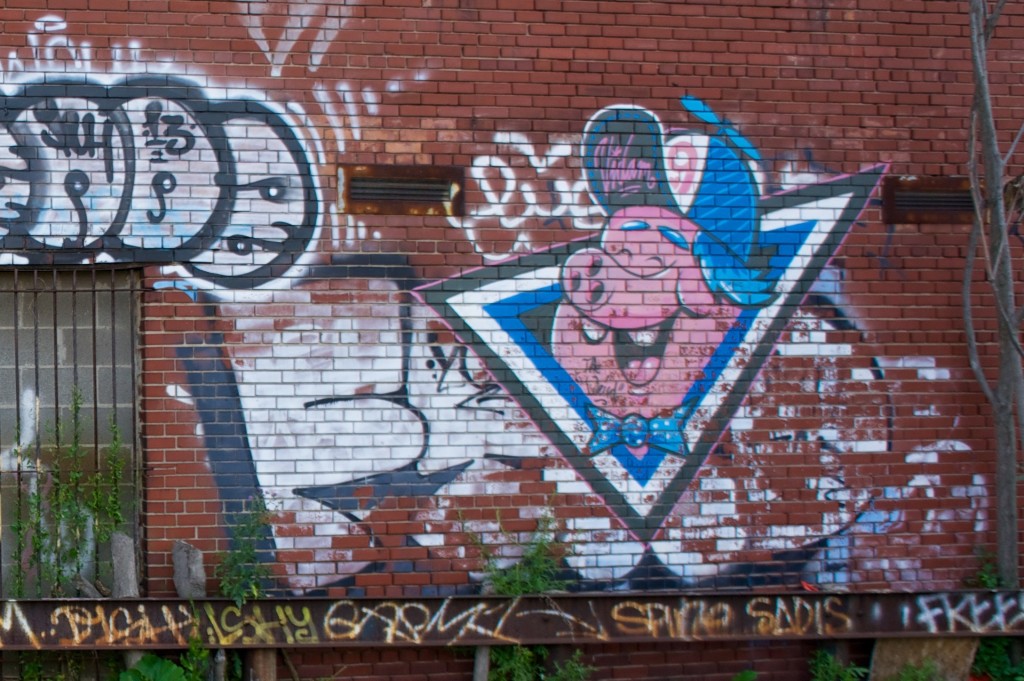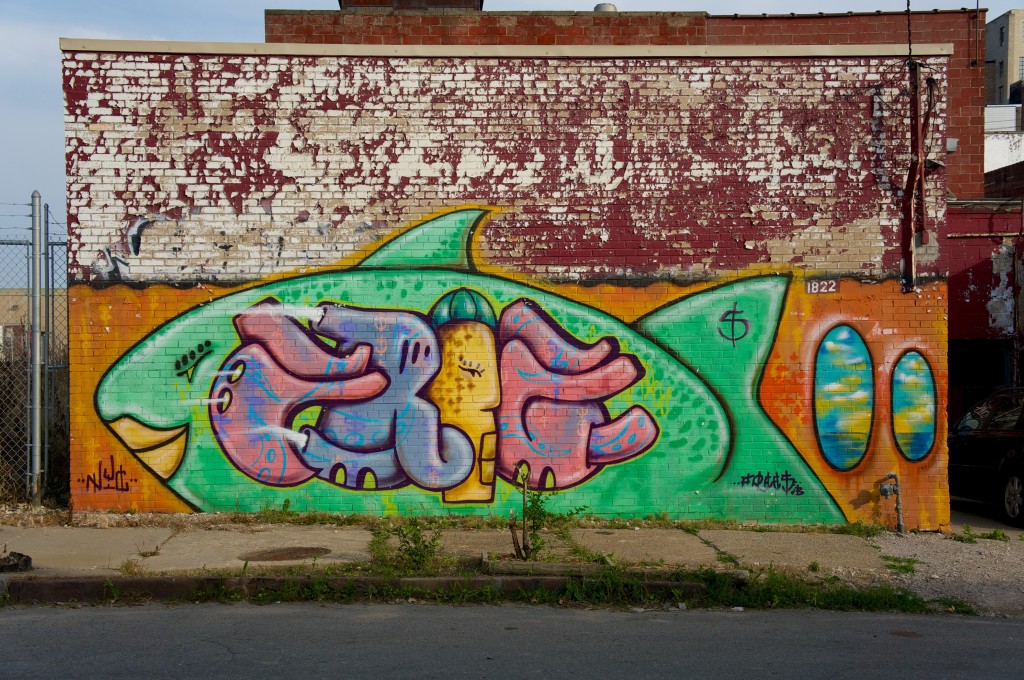 The mural below has stood on this wall for over three years now and is, amazingly, almost untouched by other taggers. Maybe it's the proposal and the "She said yes x1000" that makes people refrain from defacing it. People like to see people in love get together.