In the Sri Lankan capital of Colombo, I stayed at a hostel near Mount Lavinia Beach. During my time there, I made the café at La Voile Blanche my home base. From its cool white interior I ate and drank and watched the ferocious swells of the Laccadive Sea pound the beach.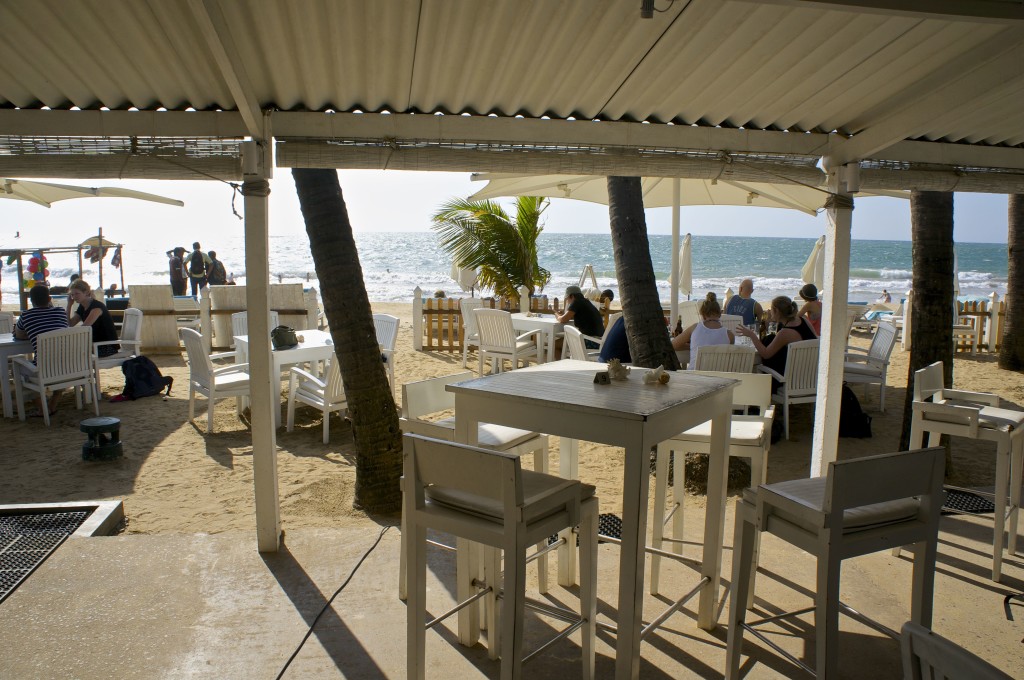 The café backs up to the railroad tracks. Every fifteen minutes or so, the floor would tremble as a train sped by. At first I thought this would spoil the ambience of the beach experience, but I quickly grew to welcome the trains. Something about the contrast between other people traveling hopefully while I rested peacefully made me happy.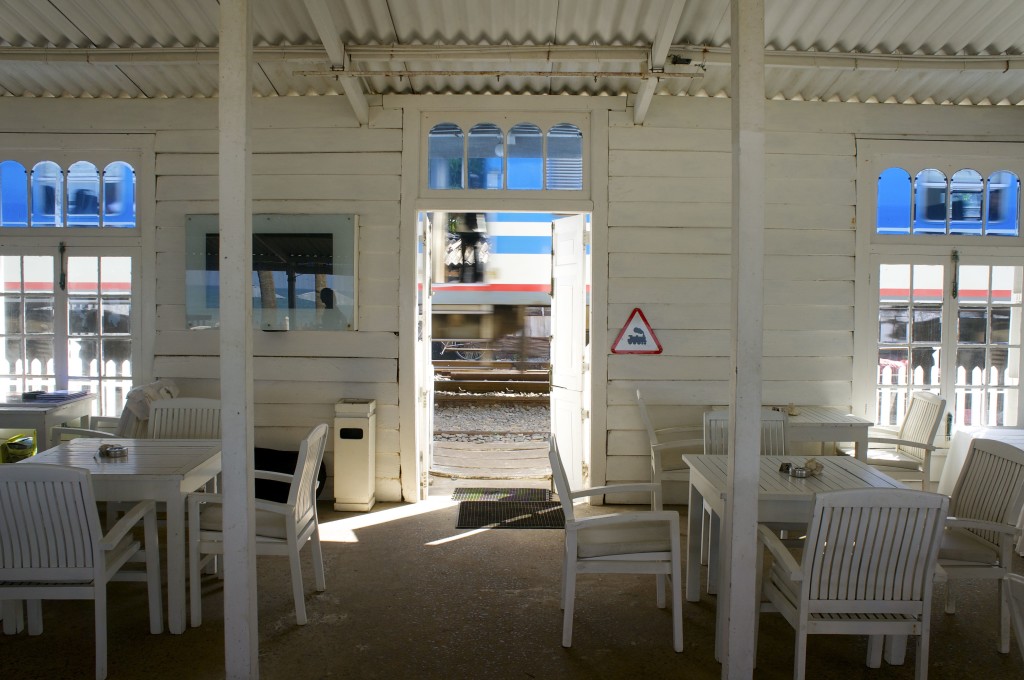 I was here:
When I wasn't in the café, I was camped out on a lounge chair in front of it. There I baked the Tunisian chill out of my body and watched the ebb and flow of beach society while sipping Lion Lager.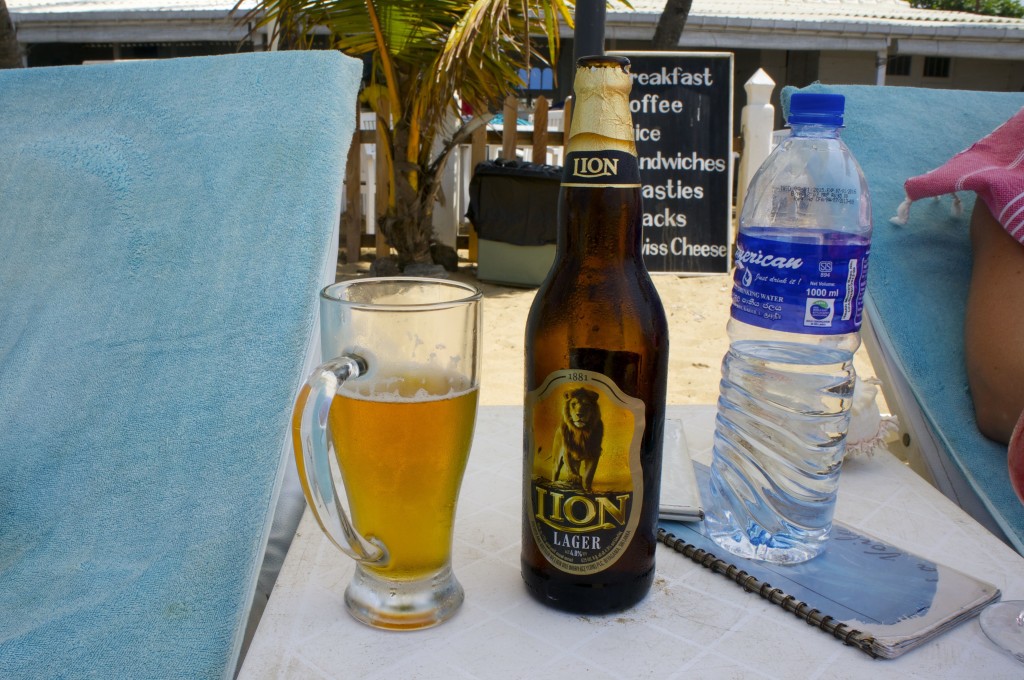 Sometimes I would bestir myself to walk along the beach. These fishing boats intrigued me. They are so very narrow that no one could actually fit inside them. The boats themselves are made from milled lumber, but the outrigger is jerry-rigged from simple tree branches. I wish I had seen one of these in actual operation.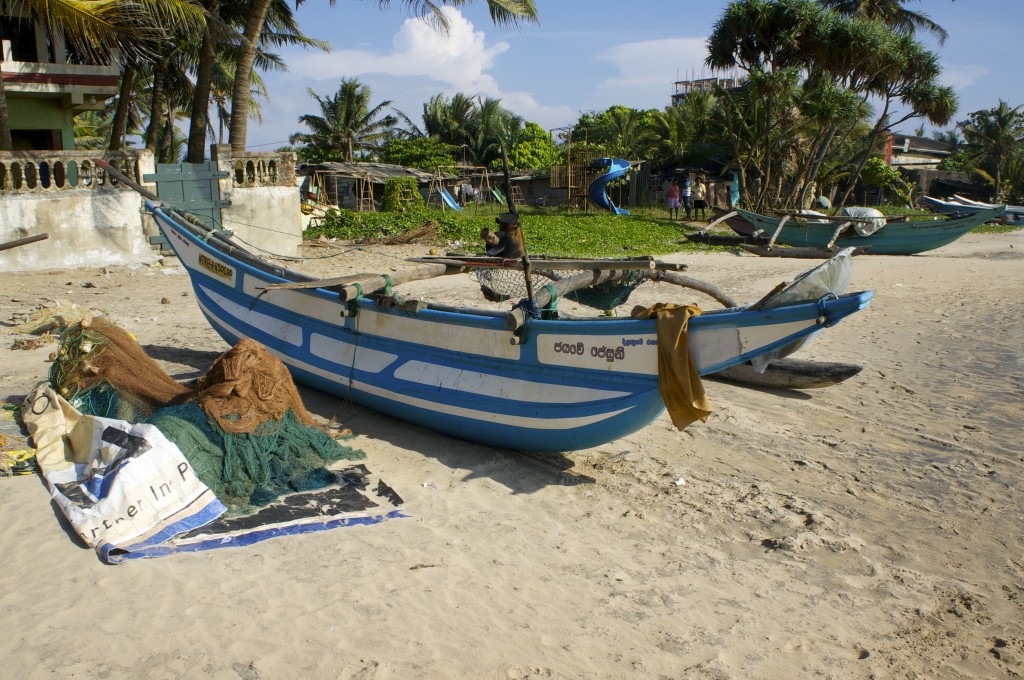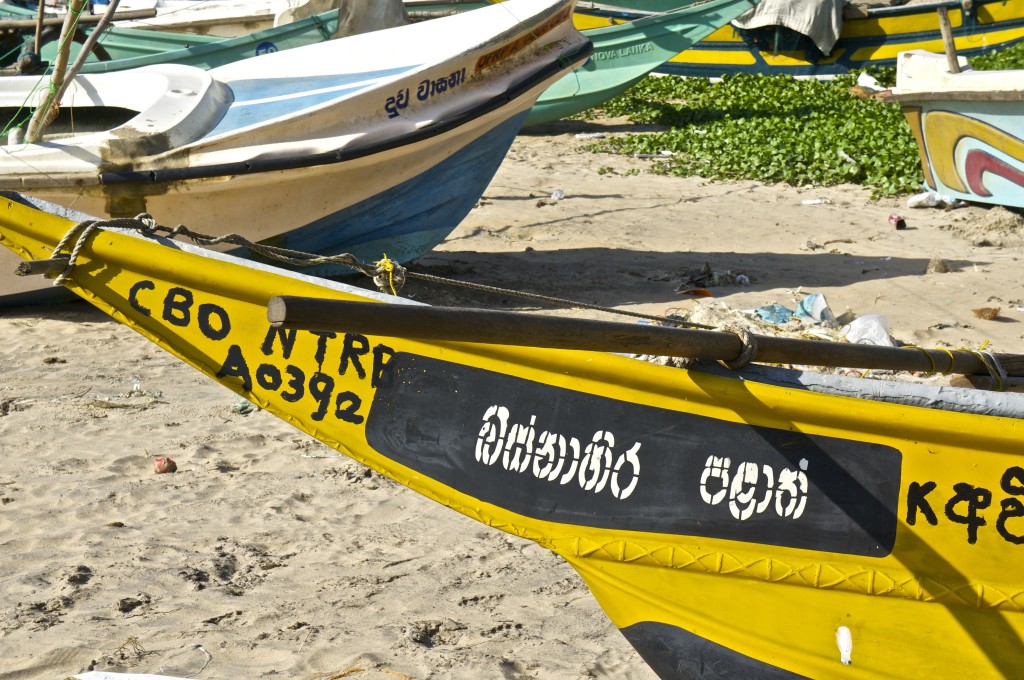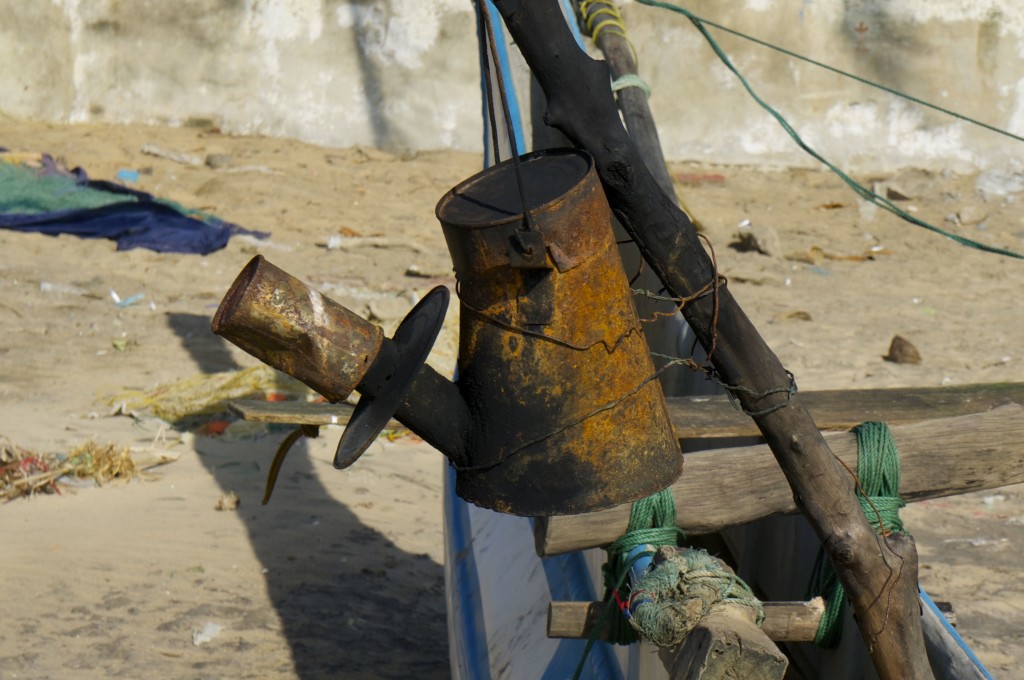 I took my dinner at a beachside Chinese restaurant, the Loon Tao. Their corn crab soup was excellent.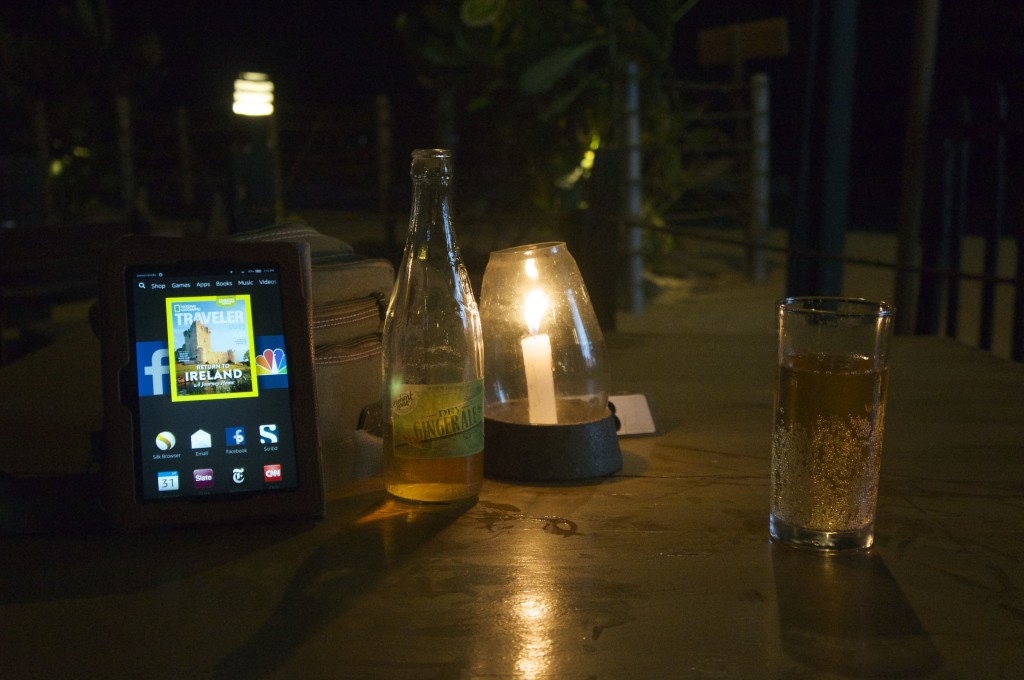 As I ate, I was entertained by a fire twirler who spun two flaming kerosene-soaked balls in elaborate patterns.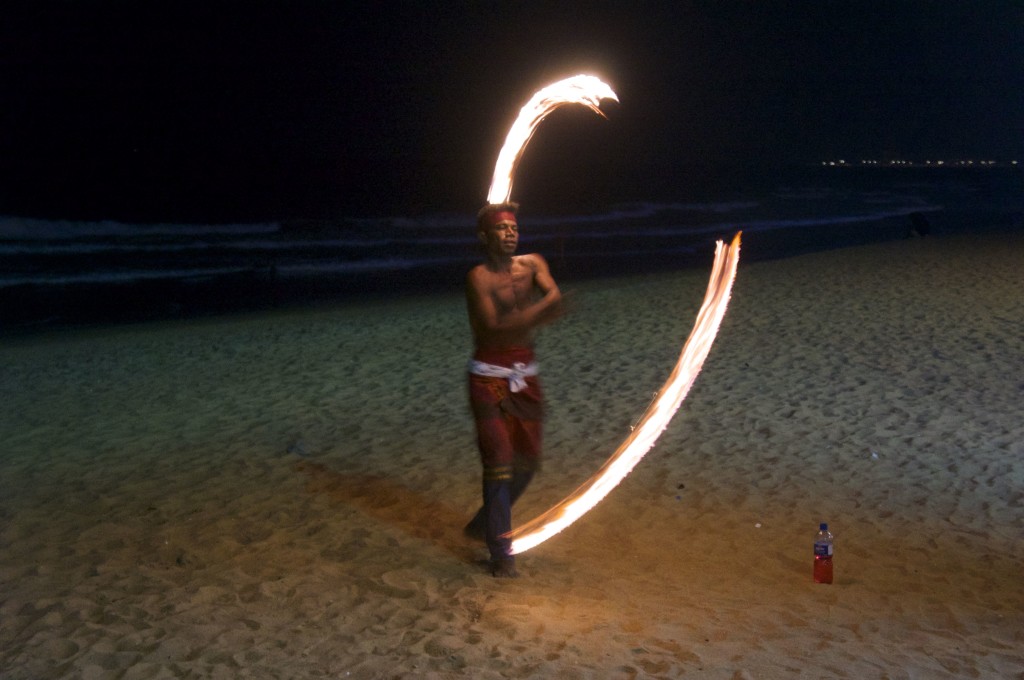 After my trip to Anuradhapura, I returned to the beach in time for Sri Lankan independence day celebrations.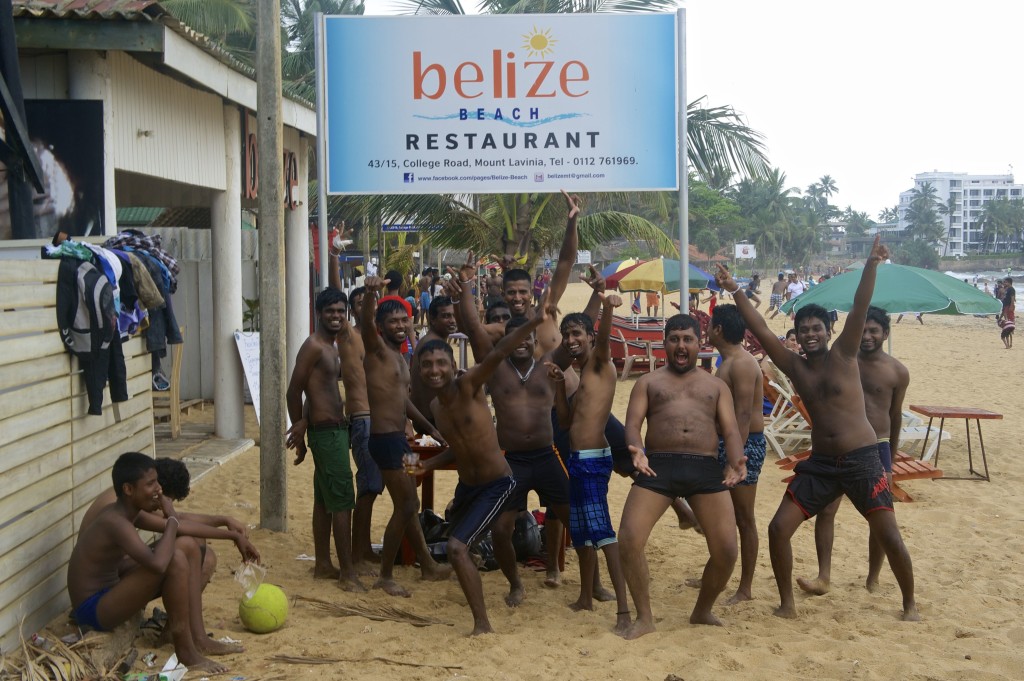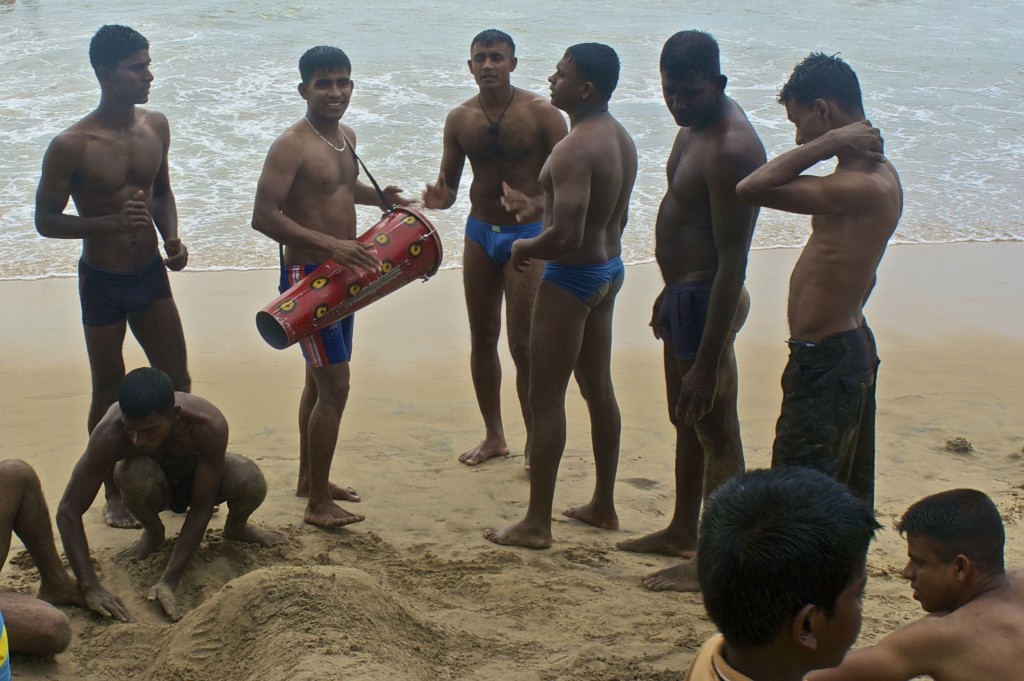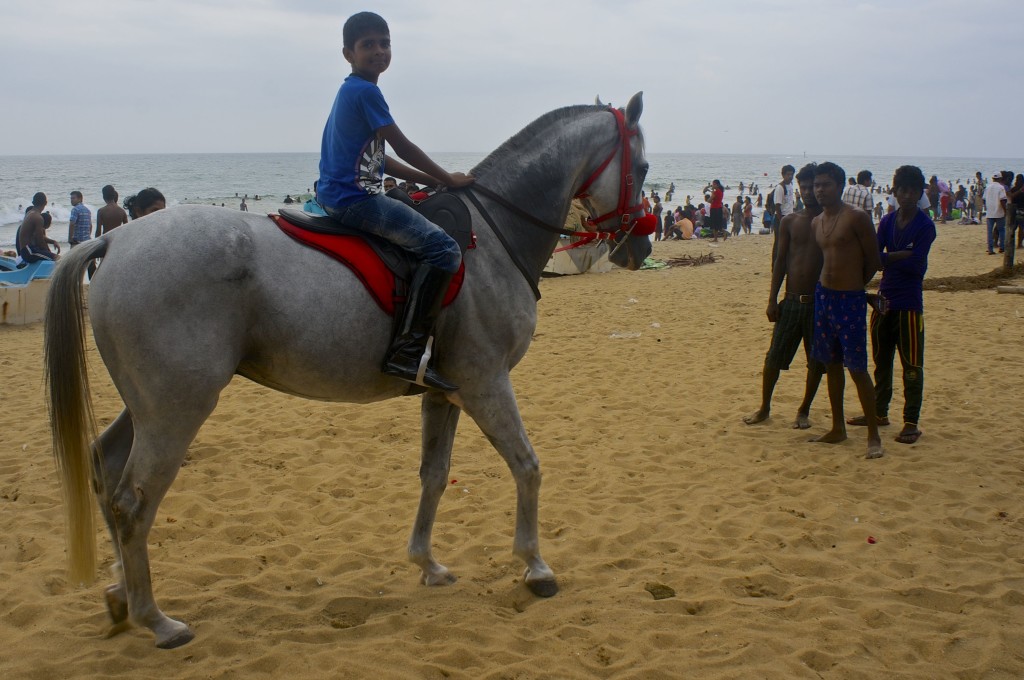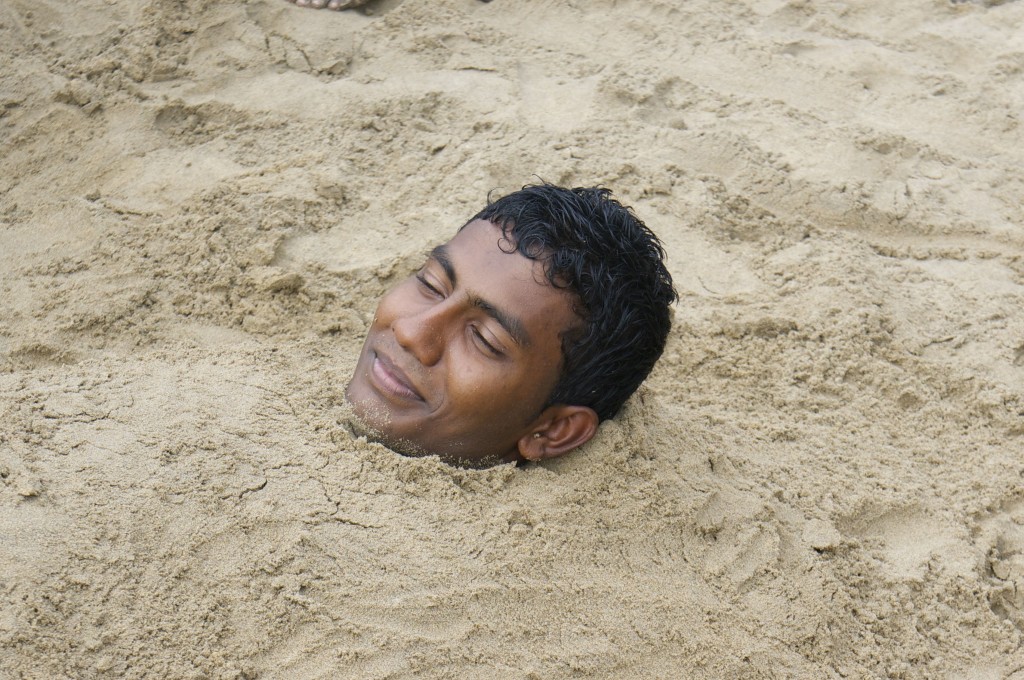 The Sri Lankans don't seem to go for a big rah-rah nationalistic independence celebration, though there were more than the usual number of flags in evidence. The Sri Lankan flag, by the way, is probably my favorite of all the nations.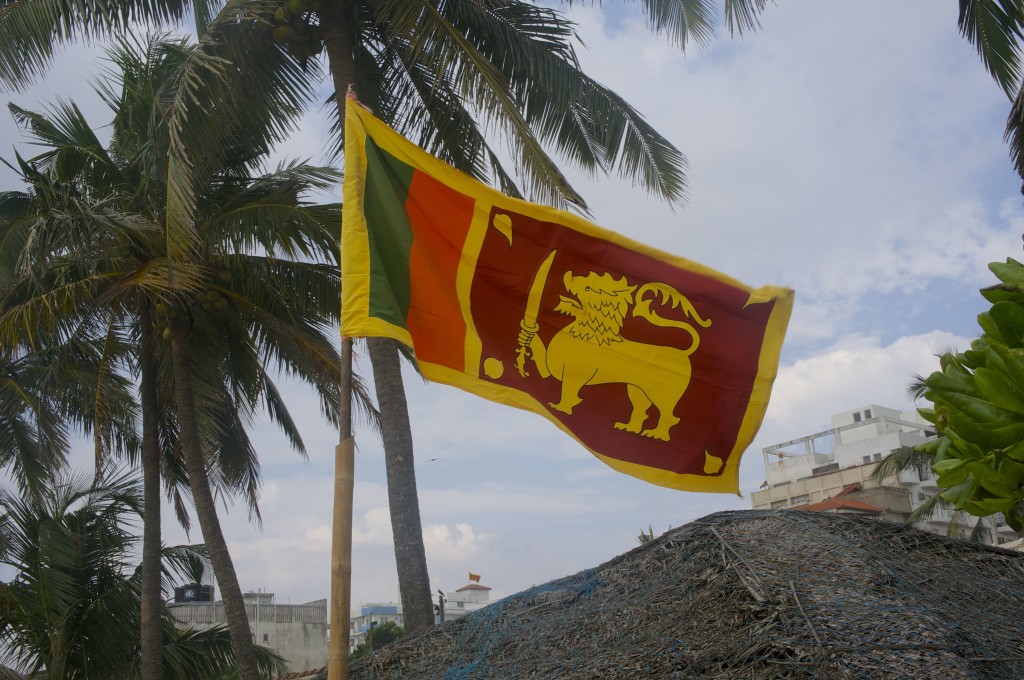 On the way back to the hostel, I would often see this tuktuk bread truck parked out in front of the hotels. When it was on the move, it played a computer-tone version of "It's a Small World After All" from its loudspeakers to let everyone know that bread was here.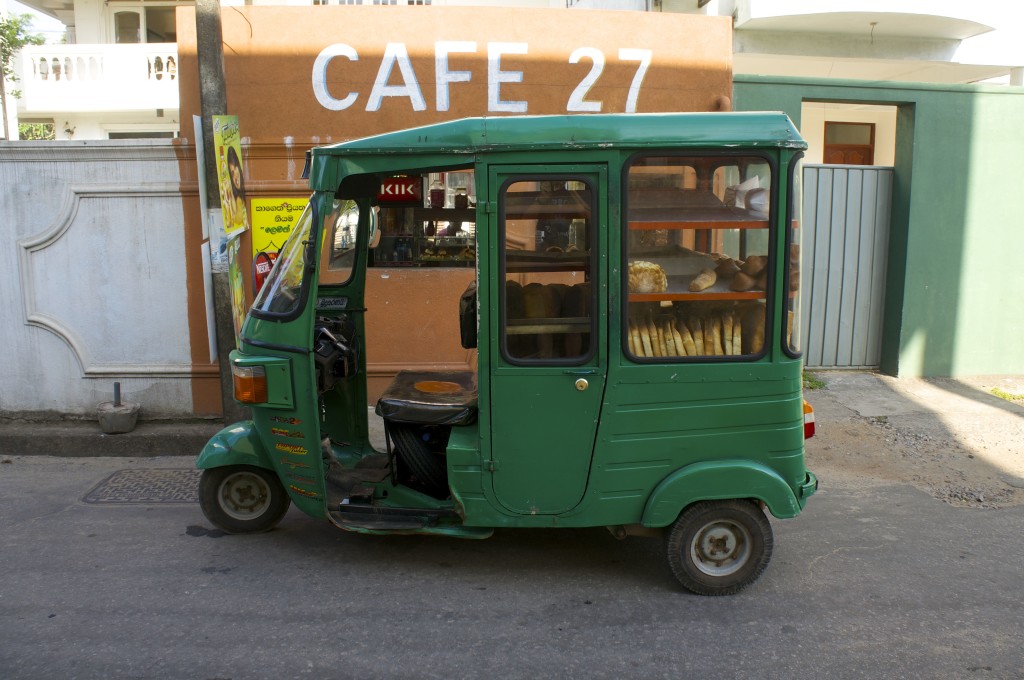 I don't usually go for beach vacations. I generally like to be more active. But the beach at Mount Lavinia, in its unpretentious down-home style, was just what I was looking for: a spot to relax, reconsider, and recharge.