A Shane English Yuxi tradition: every new teacher gets a welcome dinner. On Sunday night it was the turn of our newest colleague, an American from Denver named Daniel.
Outside the restaurant, JJ and I tried our hands as laundry detergent pitchmen. Note the bride in the background.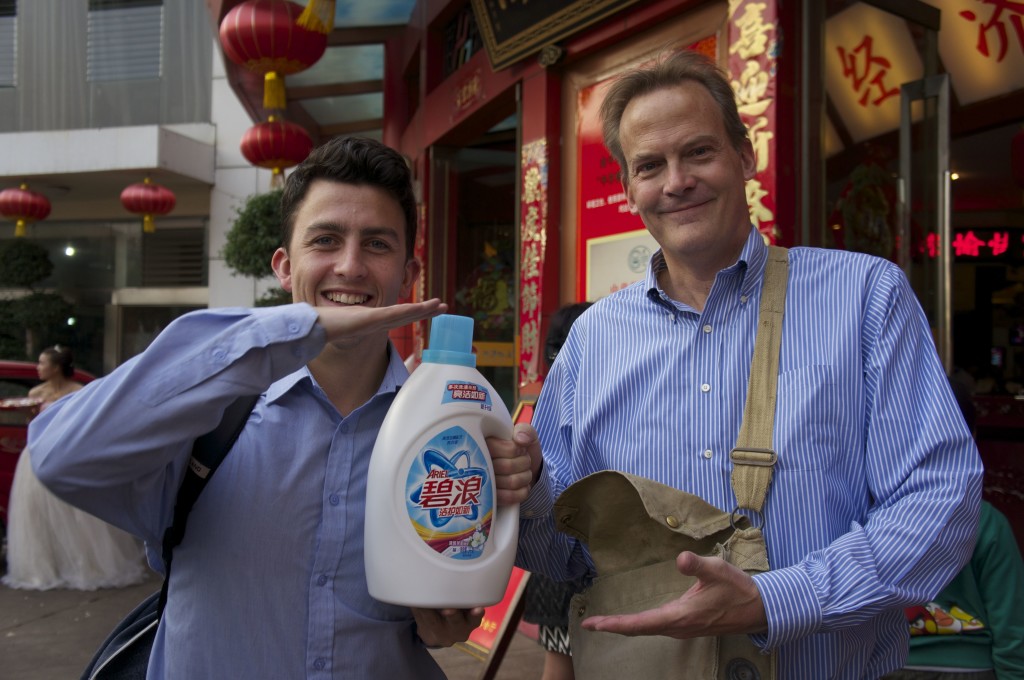 Inside, the arrangement was as usual: a large round table with a floral arrangement in the middle and a revolving lazy Susan for the food.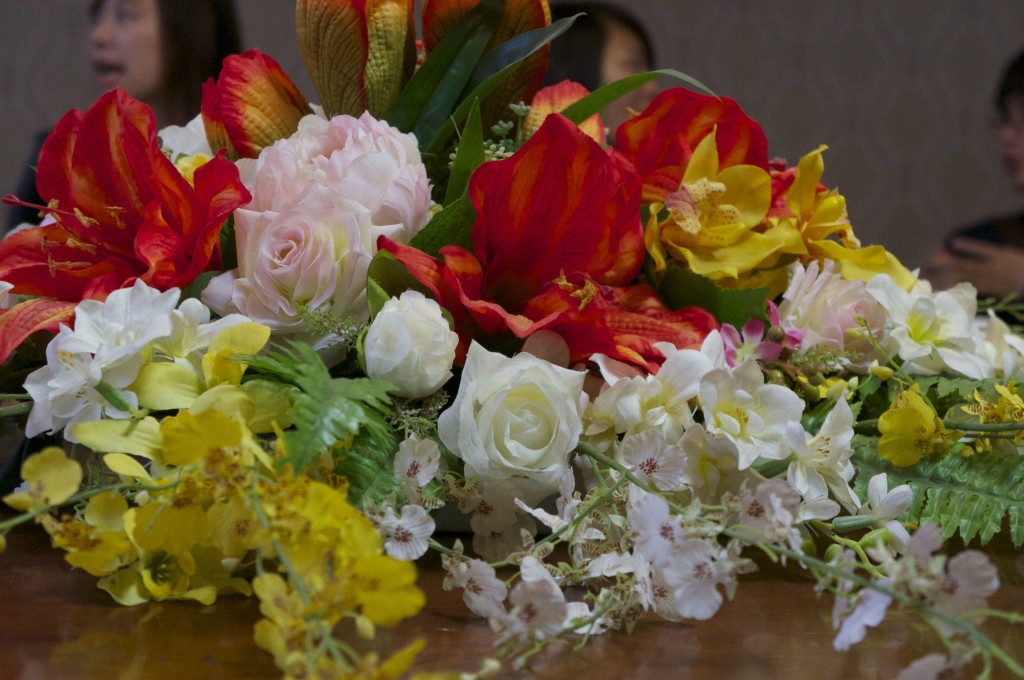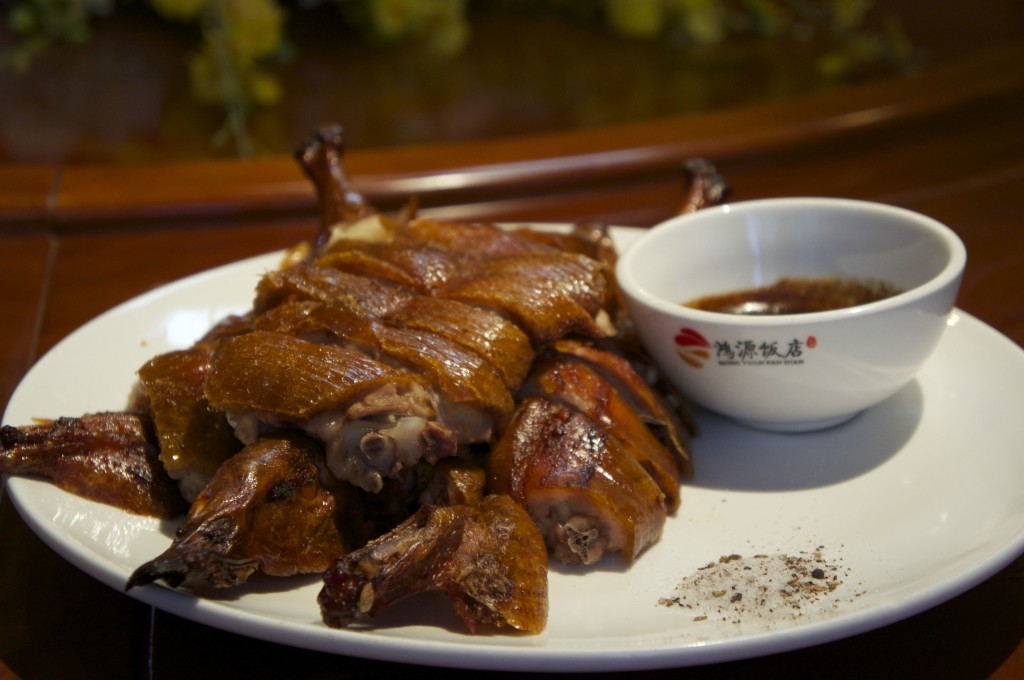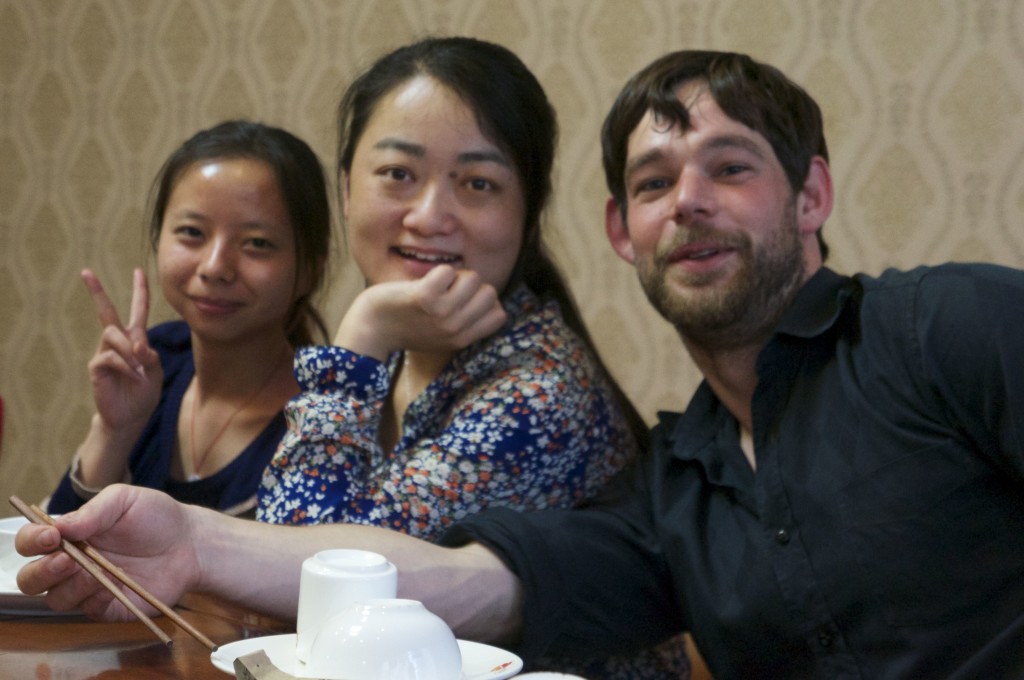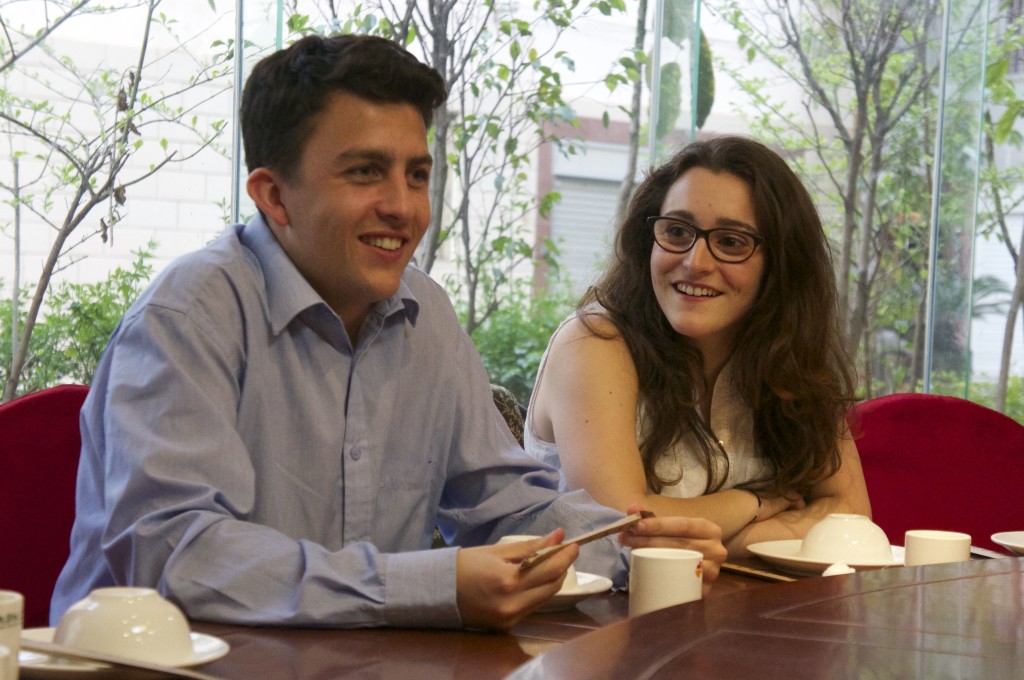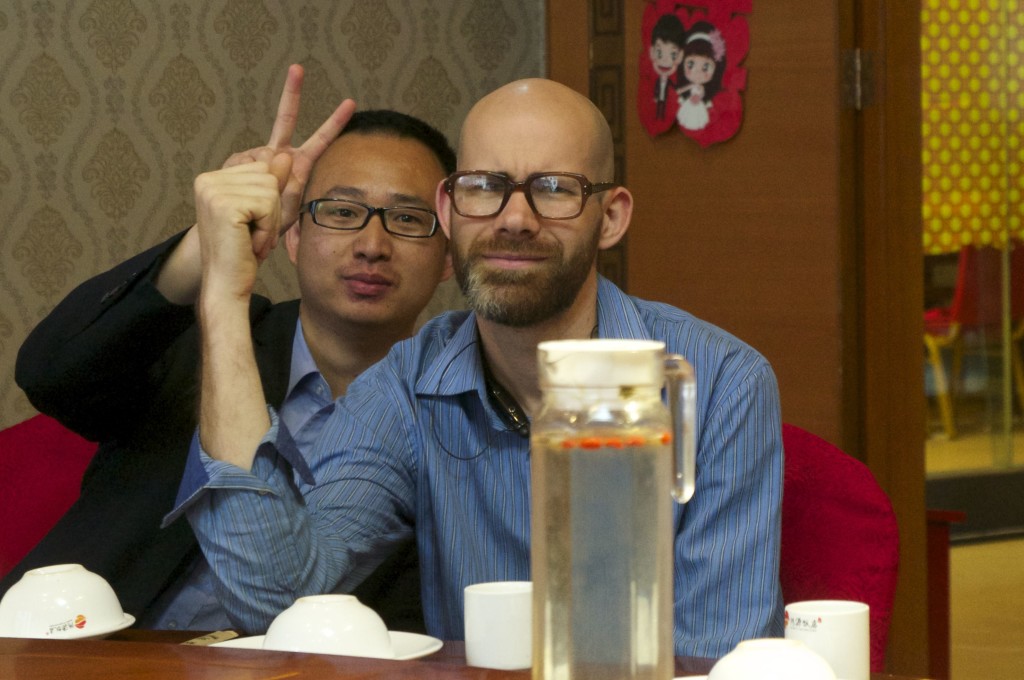 And here is the Man of the Hour himself: