Dougga is home to the largest Roman ruins in Africa. It's situated in The Tell, a large and thinly-populated inland region of northern Tunisia that extends to the Algerian border. It wasn't easy to get to. At 4:30 in the morning, I walked from my apartment to a Sousse commercial district, found a taxi which took me to the railway station, rode the train to Tunis, caught a light-rail trolley across town, took a louage (a shared taxi-van) to Téboursouk, and then took another taxi to the site. But it was well worth it.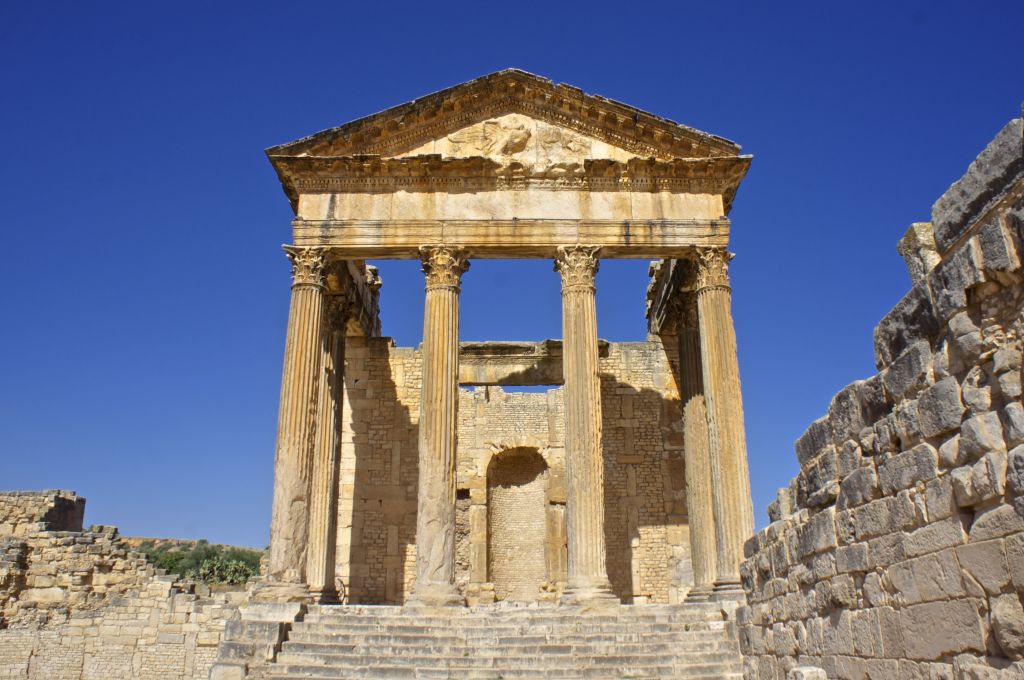 I traveled with three excellent companions from Amideast: my fellow teacher David Thompson, the American Corner coordinator Sybil Bullock, and the American Corner intern Mariem Mhiri.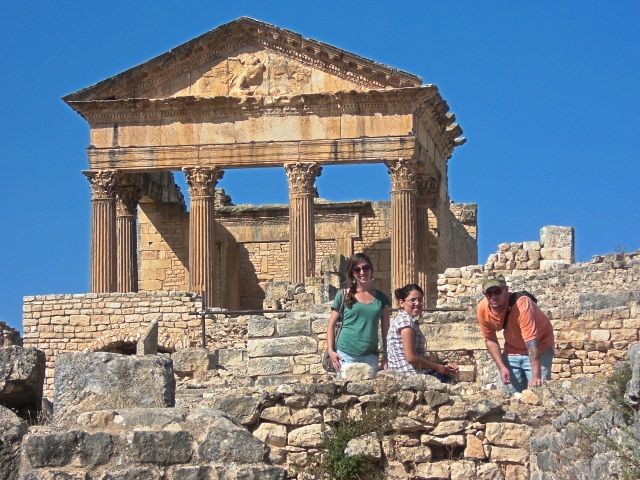 We were here:
Dougga is extensive, a UNESCO World Heritage site with many temples honoring Roman gods, individual houses, a public bath, cisterns, and an amphitheater. There are Punic and Byzantine ruins at the site too. The star of the show, however, was the forum capitolium, which looked magnificent on this cloudless fall day.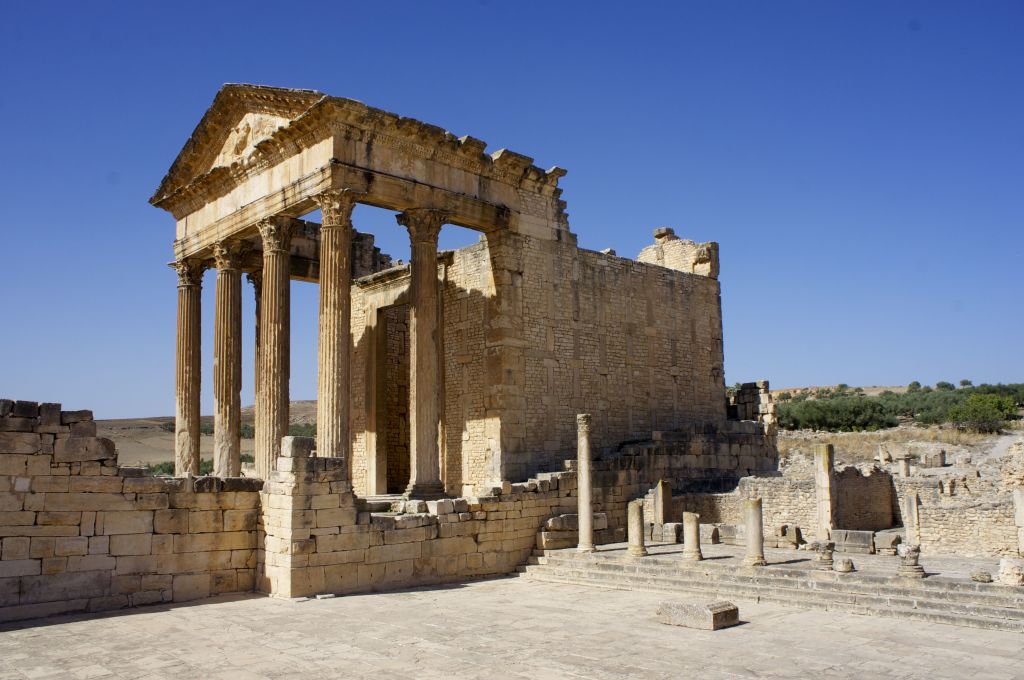 The amphitheater was not nearly as large as the one at El Jem, but seemed like it would be a great place to see a play as opposed to a gladiatorial spectacle.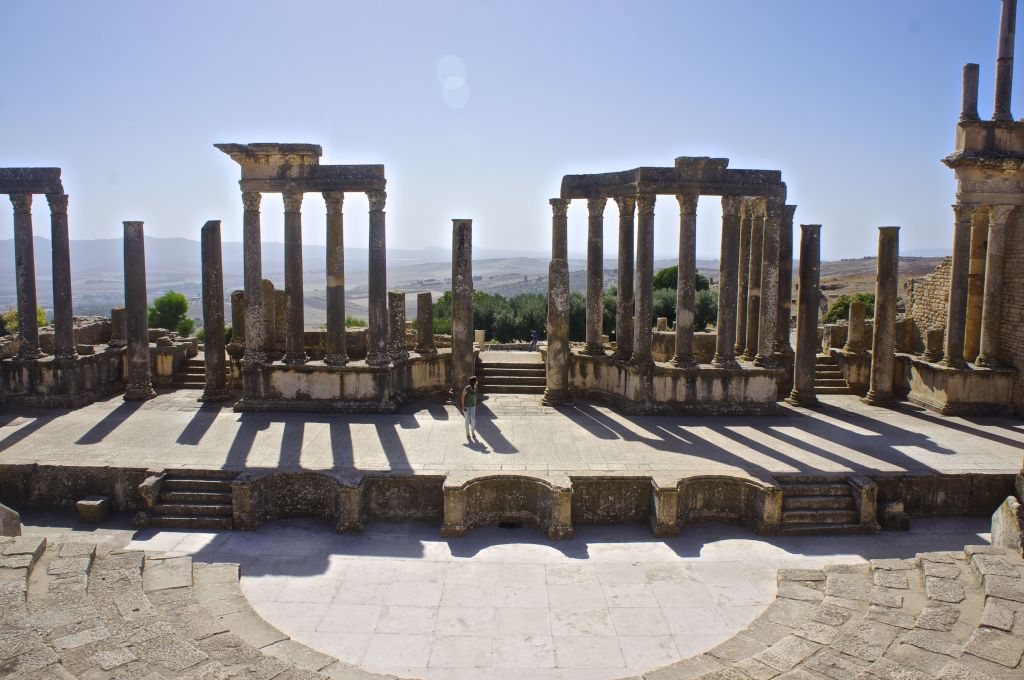 The ruins cover a hillside whose topography resembles that of photos I've seen of Tuscany. Ruins nestle amid rolling hills, olive trees, and semi-arid scrub. We met a family there who claimed Roman ancestry and ownership of the olive grove. Other that family, however, we saw fewer than a dozen other people there.
Unfortunately, my well-traveled Sony NEX-5 camera finally gave up the ghost on this trip. I'm very disappointed; it's only two years old and I expect more longevity and durability from Sony products. I switched to my little backup Casio Exilim, but it's not a great camera to begin with. So the photos below here were taken by David and posted with his kind permission.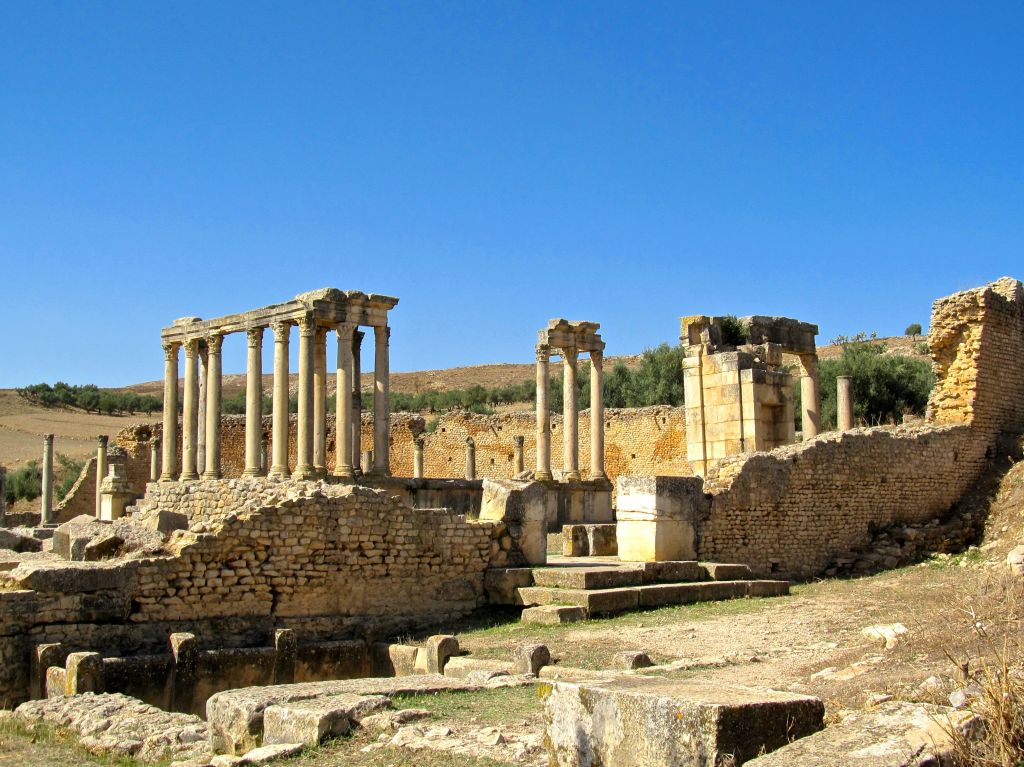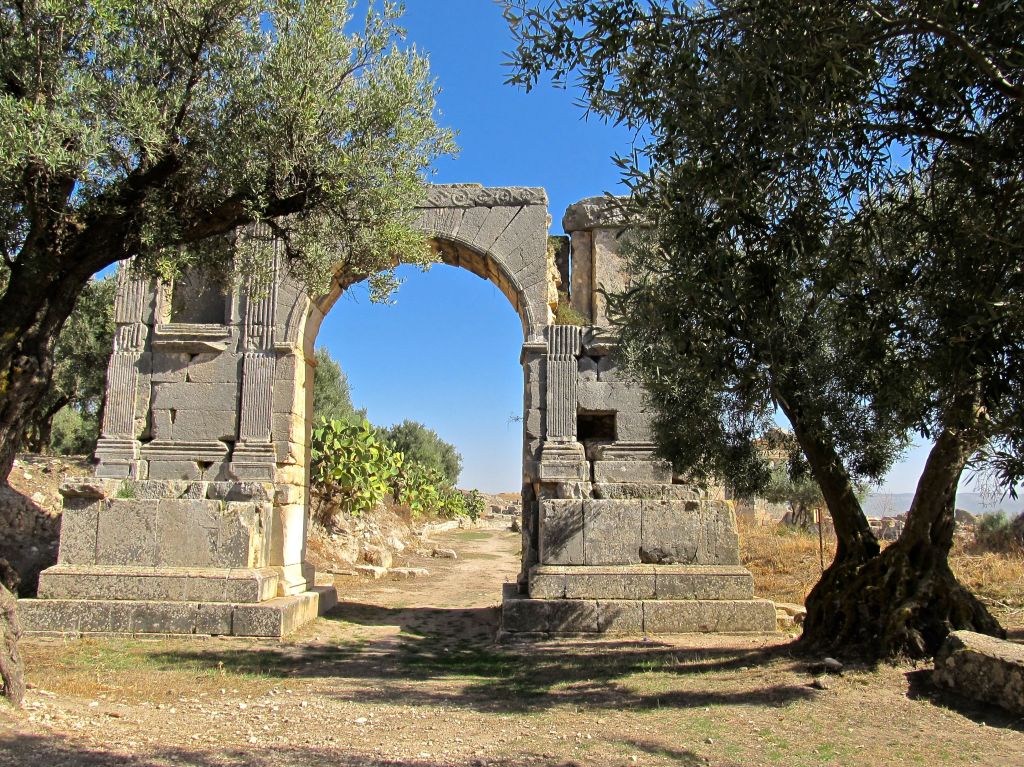 This little guy followed us for some ways, perhaps looking for a handout. Alas, we had nothing to offer him.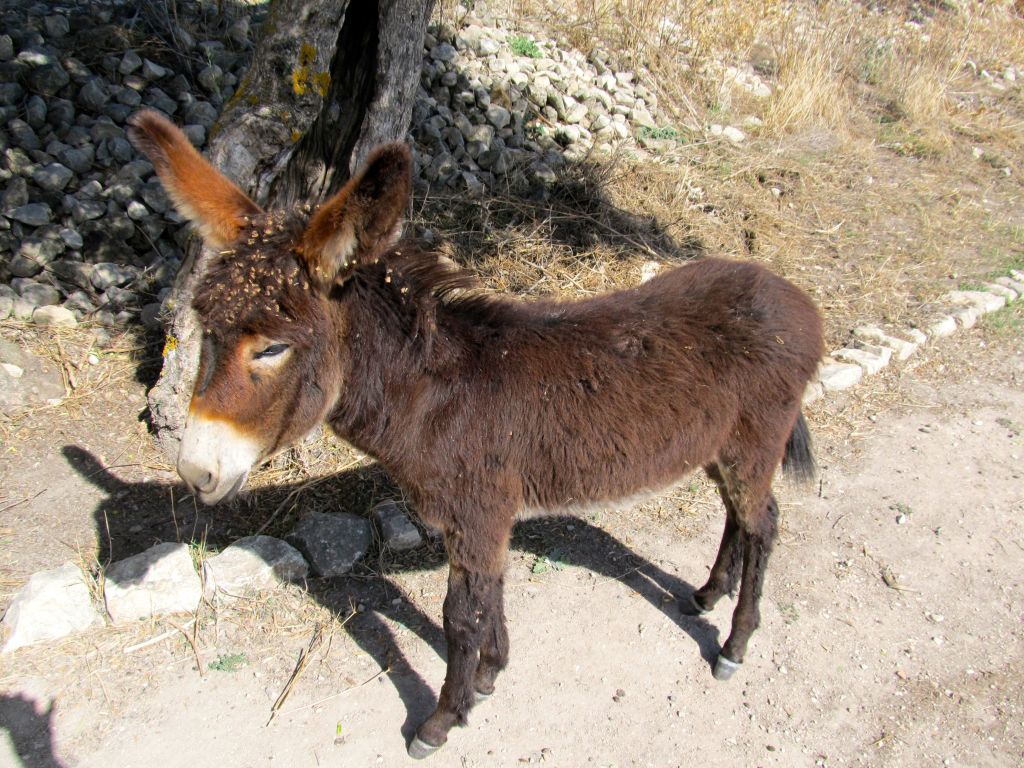 I auditioned as Roman statuary. Don't think I made the cut.