After walking a circle around the Petronas Towers, I was ready to call them the most beautiful skyscrapers to be built in the last 25 years. Maybe even the last 75. I mentally catalogued the influences I saw in their design. Art Deco and the streamline look from the '30s. Angkor Wat's textured, tapering spires. The Chrysler building's gleaming metal decoration. Steampunk detailing. And yet despite all these themes, the structure is not a hodge-podge of design. It works so well because it looks to the past and the future in equal measure.
The towers can be seen from all over Kuala Lumpur.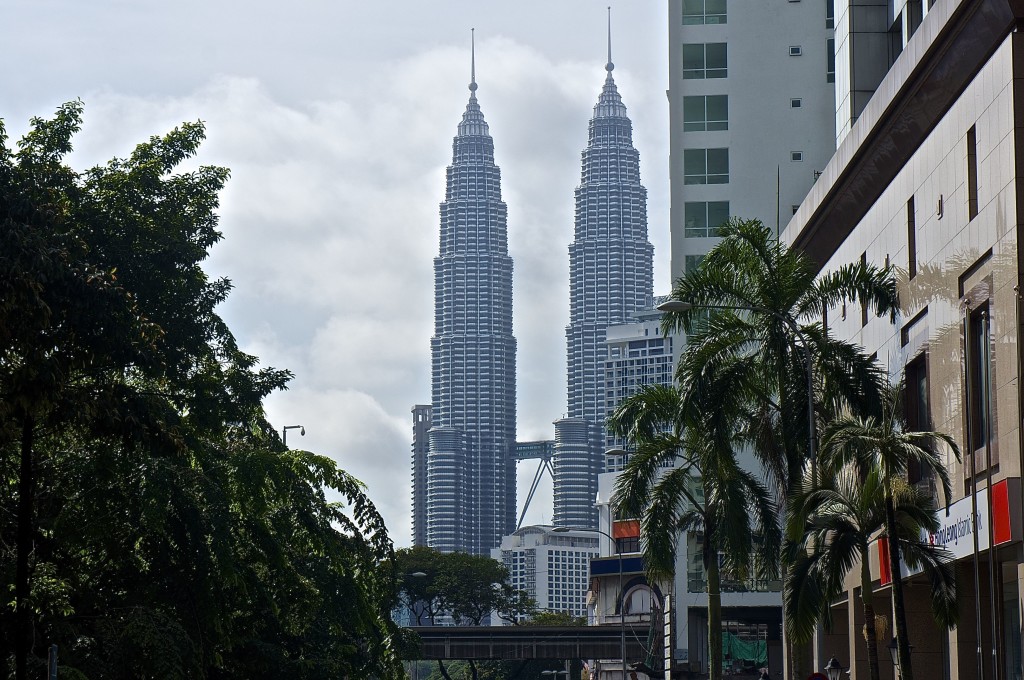 They drew me closer.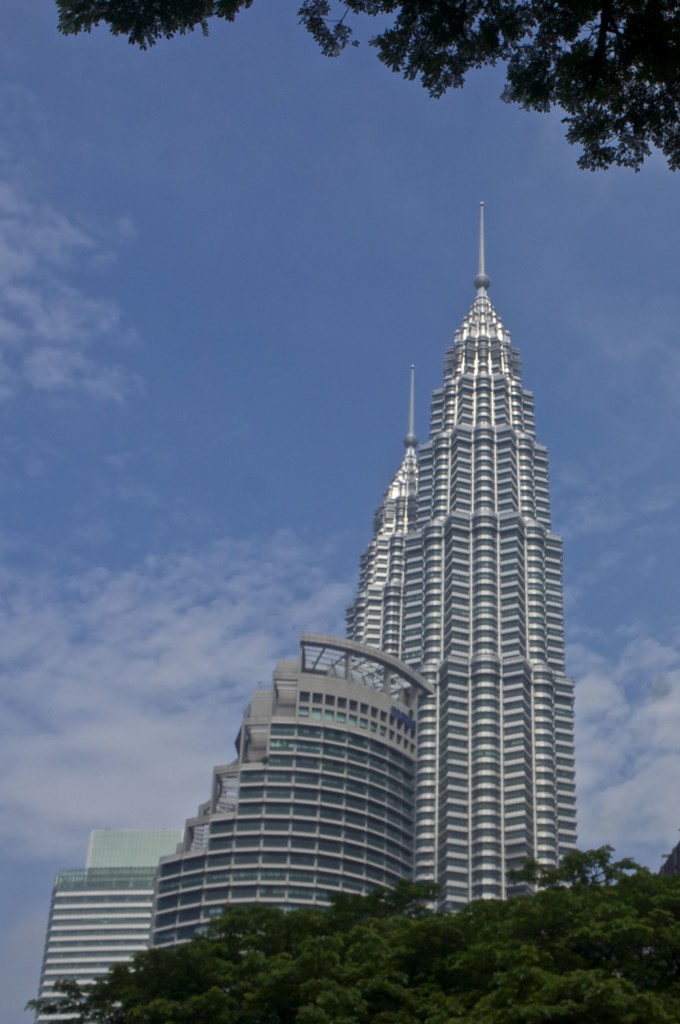 When I finally arrived, I was hamstrung by the scale of the place. How do you take a picture of something that large?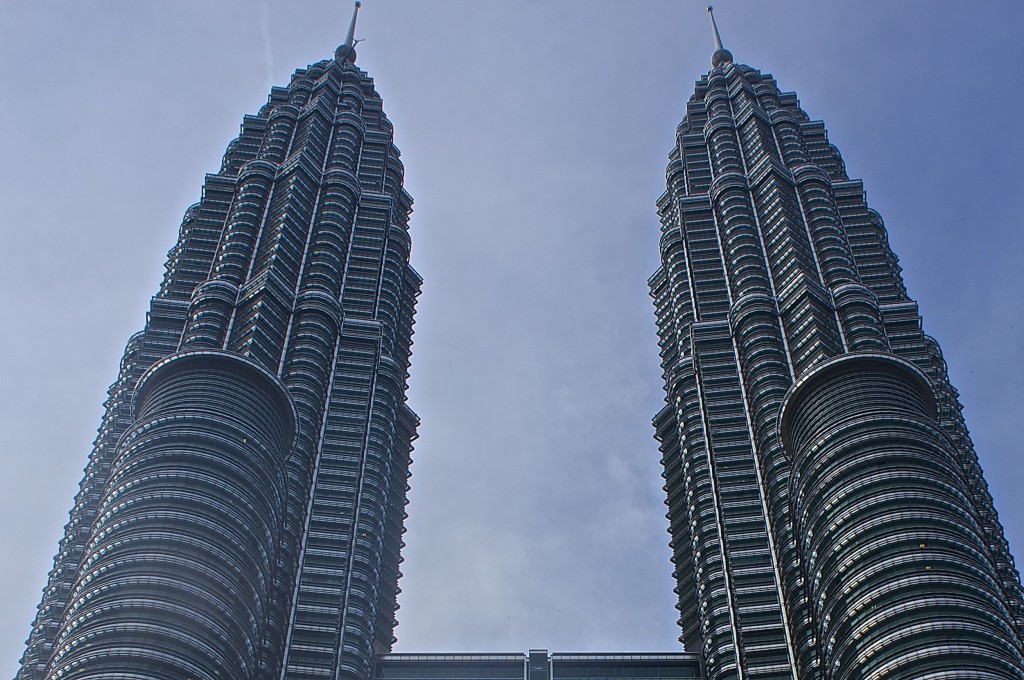 I found myself appreciating the building by focusing on its details. I could imagine cars from the 1930s pulling up beside these Deco-influenced exteriors.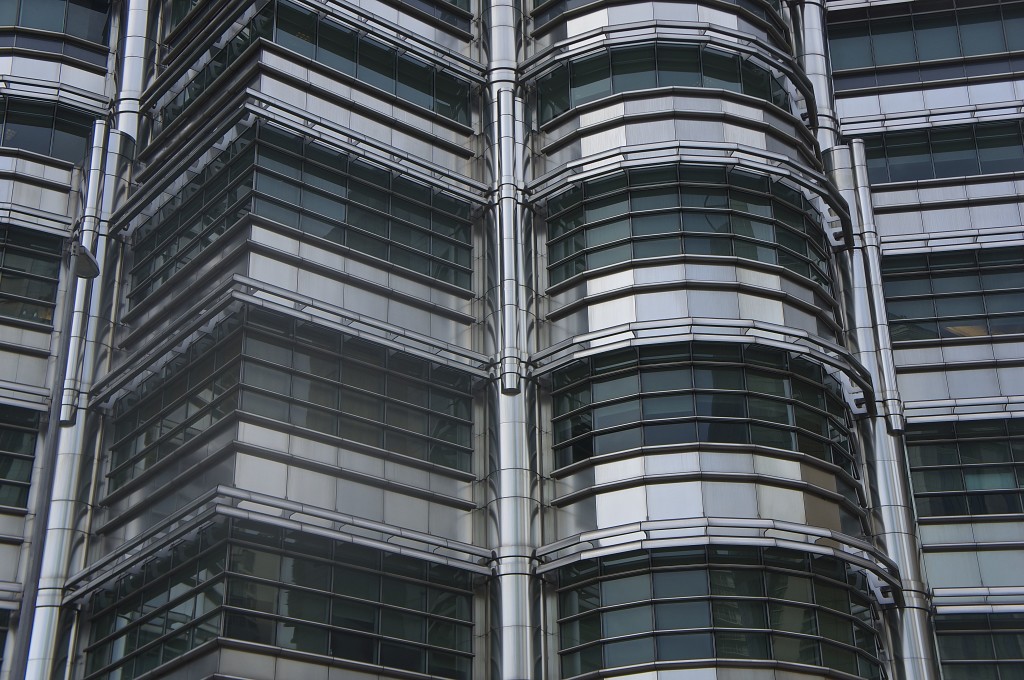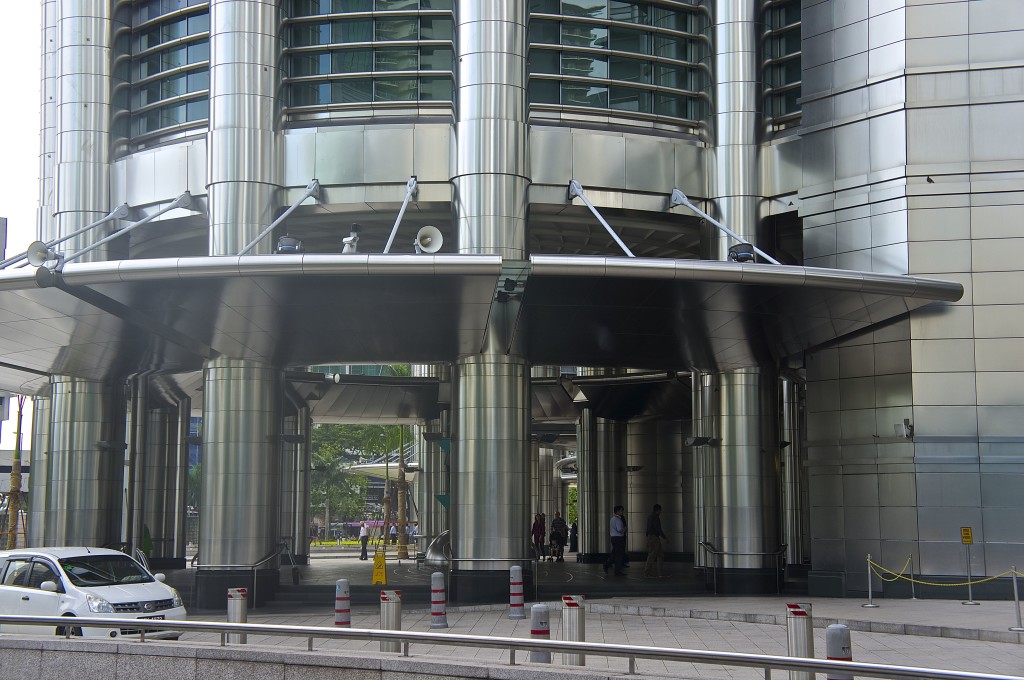 The brushed stainless steel (?) exterior is nicely balanced between shiny and matte. It attracted these strange-looking bat-shaped moths.
And though I didn't get a picture of it, the building looks terrific at night, when white spotlights make the complex gleam like precious metal.
Inside the towers is a huge mall with high-end Euro-merch on the ground floor and mass market brands on the upper upper floors. I normally don't venture into such places, but there was a store there I'd read about and had to visit. It did not disappoint. Kinokuniya Books is the biggest and best bookstore I have found so far in Asia. I spent just an hour there, but easily could have made it a day. Sadly, I'm keenly aware how much books weigh and how few I could take back to the States without paying megabucks in overweight baggage fees. But just being in a comprehensive bookstore after more than a year of going without reminded me of how much I both love and hate being confronted with all the books I haven't read yet.
I was here: