While I was in Luang Prabang, I stayed at The Manichan Guesthouse, a relaxing family-run hostelry on a quiet side street. It was a lovely place to rest, to meet other travelers, and to feel temporarily like family.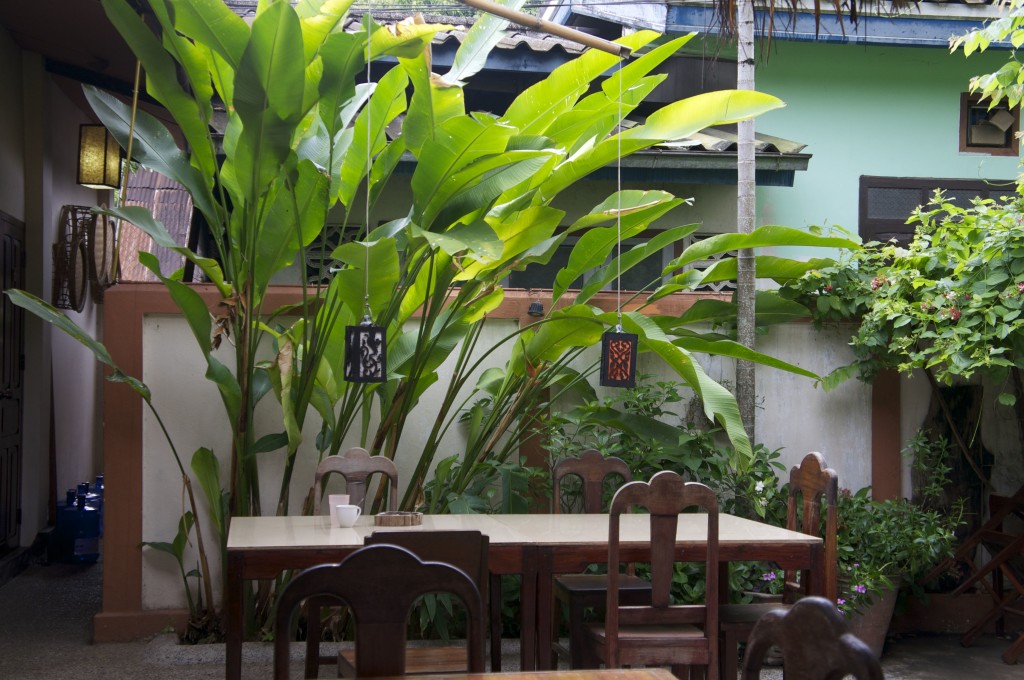 My hosts were Peter Van de Velde, a Belgian in his early fifties, his lovely and sagacious Lao wife Manichan, their two beautiful children, and their new puppy, Jackie.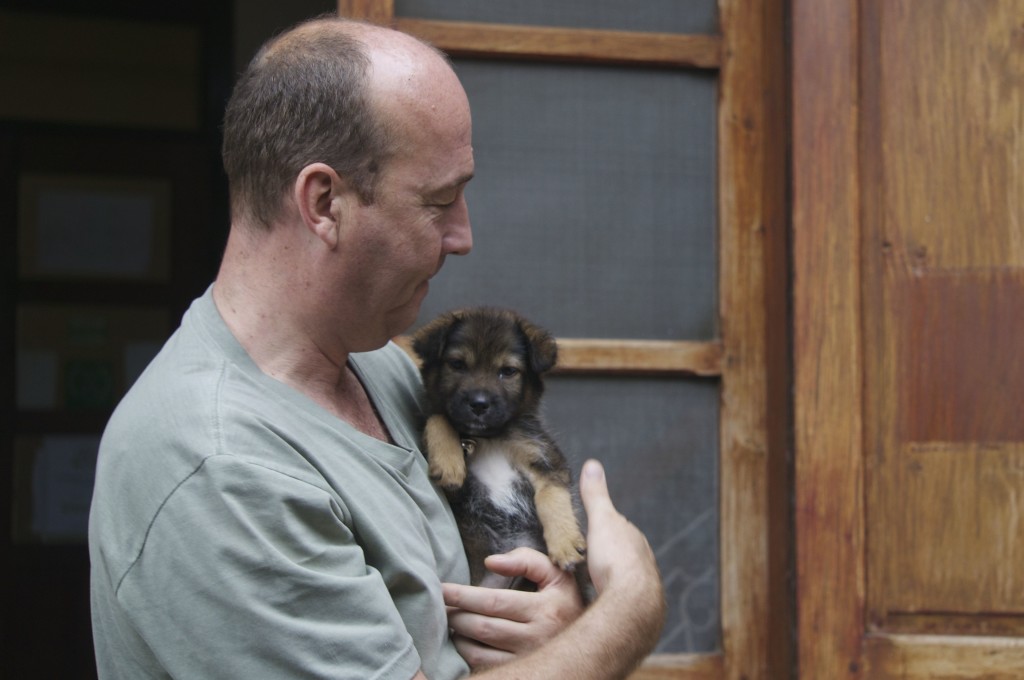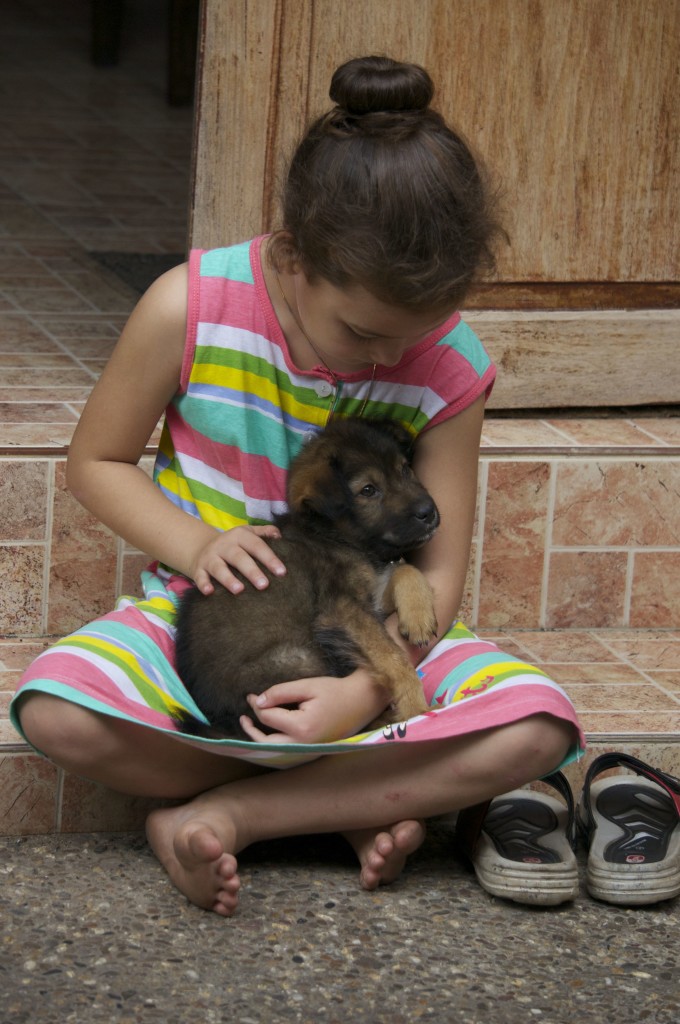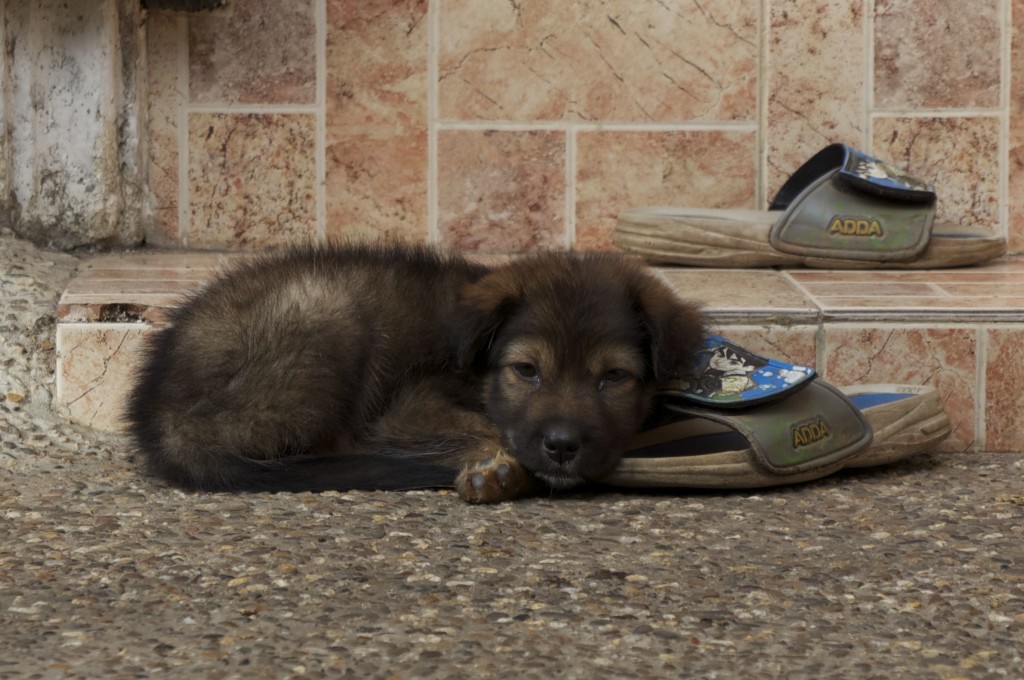 One night, I discovered that Peter shares my taste in music when I heard Bob Seger's "Mainstreet" coming from the sound system in the courtyard. He and I and two of his Belgian buddies spent some good time picking classic rock hits out of his extensive music collection.
Before I checked out, I saw the official translation of the "Accommodation Regulation" that was posted to the back of the door to my room. It seemed too good not to share, so here it is with the diction and spelling as in original.
Lao People's Democratic Republic
Peace Independent Democracy Prosperity

Police Department
Luang Prabang Provincial

Accommodation Regulation

Accommodating in hotels. Guesthouses and resorts for domestic and international tourists is to make sure that safety and security procedures in place to response in emergency cases for both domestic and international tourists who have accommodated and promote the Lao PDR tourism policy.

The Tourism police office has insured accommodation regulation for tourists and accommodation provider to implement and follow as below:

1. Tourists have to your own accommodation at 24:00 hrs (mid night)

2. When you are check in hotels, guesthouses and resorts, you have to show your passport to receptionist that you are stay.

3. Every time, when you are check in hotels, guesthouses and resorts you must register your belonging. If there are value things you have to give to receptionist to look after for you and both party have to sign for acknowledgment. If not, in case something lost if will be your own responsible.

4. Do not bring any illegal things come into hotels, guesthouses and resorts, if is not allow include ammunitions, except the official who have the permission only.

5. Do not any drugs, crambling or bring both women and men which is not your own husband or wife into the room for making love.

6. Do not allow domestic and international tourist bring prostate and others into your accommodation to make sex movies in our room, it is restriction.

7. Please always lock your door when you are coming in and going out and bring your room key to receptionist every time when you are going out.

8. Checking out hotels, guesthouses and resorts at 1200 hrs (mid day) and please check your belonging before you leave.

9. Do not take the hotels, guesthouses and resort property form room, when you check out.

10. Please meet your guests at reception area, do not bring your friends or guests into the room before you got permission from hotels, guests and resorts staff or receptionist.

11. If you do not follow this accommodation regulation, you will be fight based on Lao PDR law.

12. This regulation take effect with official signature and stamp.

Director of police department