It was the name that caught my eye first. It's a bizarre world indeed.
The name seemed to sum up the last six weeks of my life during which I moved from Toledo, Ohio to San Juan, Puerto Rico, took a spur-of-the-moment trip to the Dominican Republic, rode out Hurricane Irma, and then decamped to Willemstad, Curaçao to get out of the way of Hurricane Maria.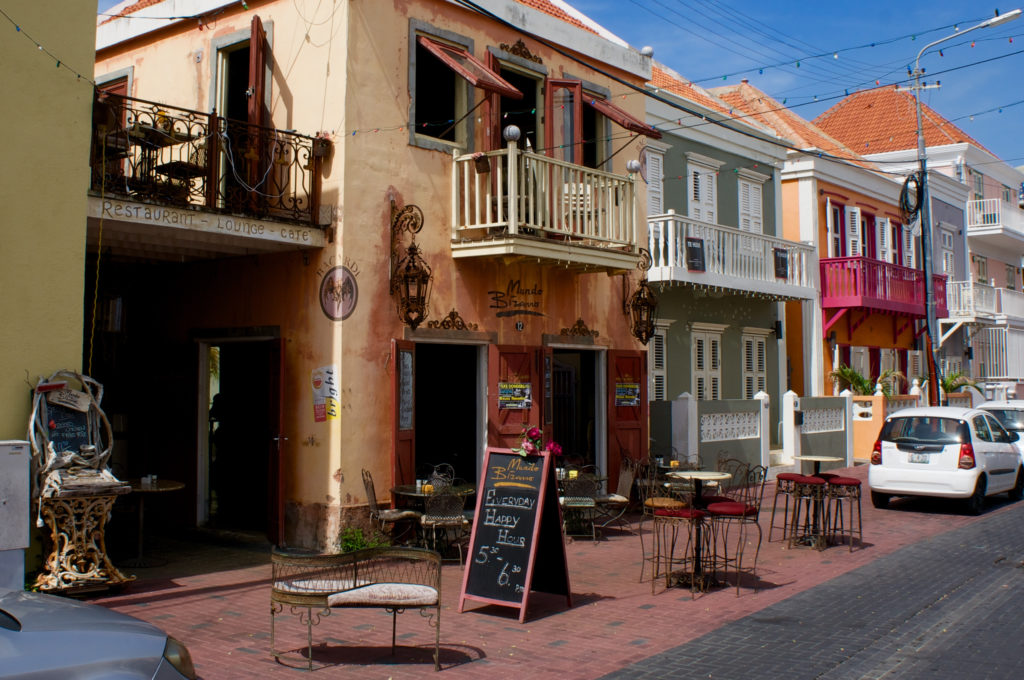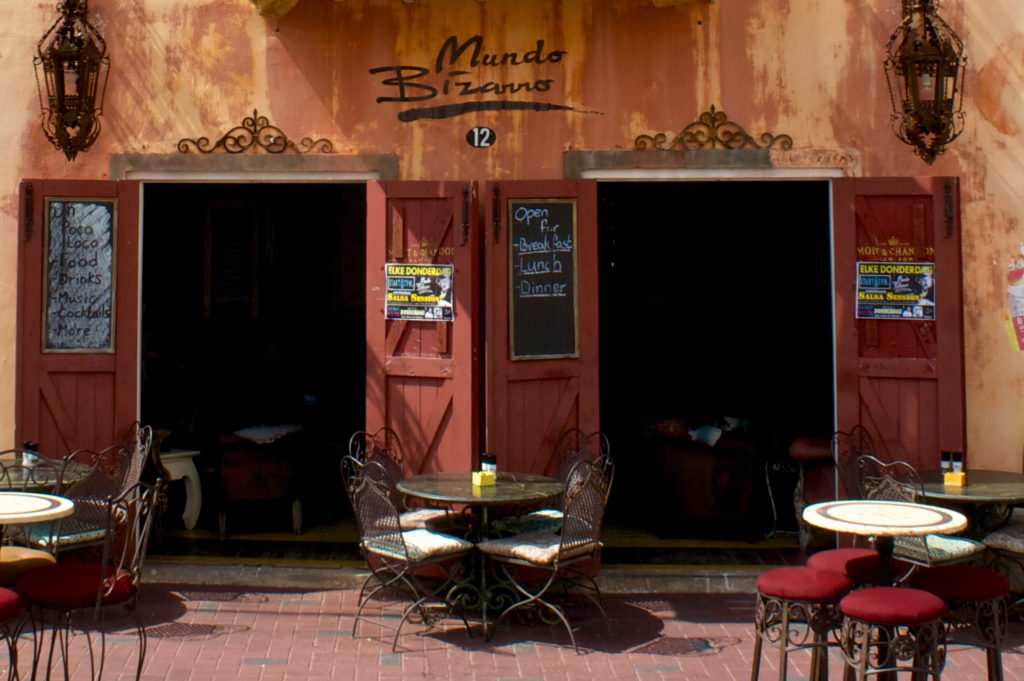 Once I walked in, I knew I was in the right place. It was just the right environment for bizarre characters like me. Nothing matches, but somehow everything comes together.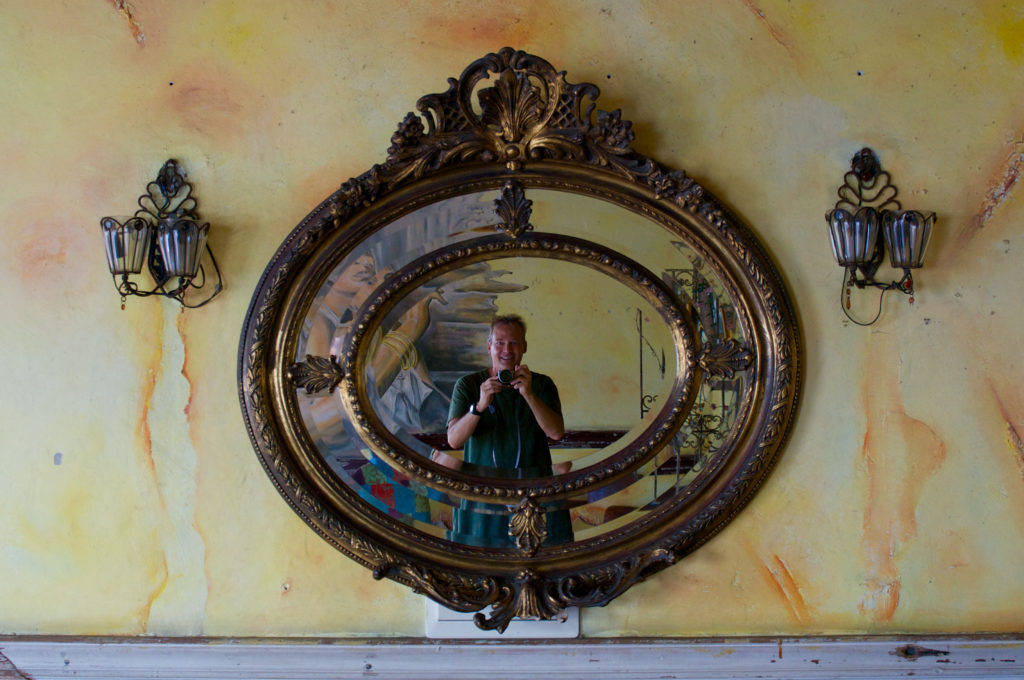 The wall where this mirror hangs is in the first room I walked into once I passed through the main entrance.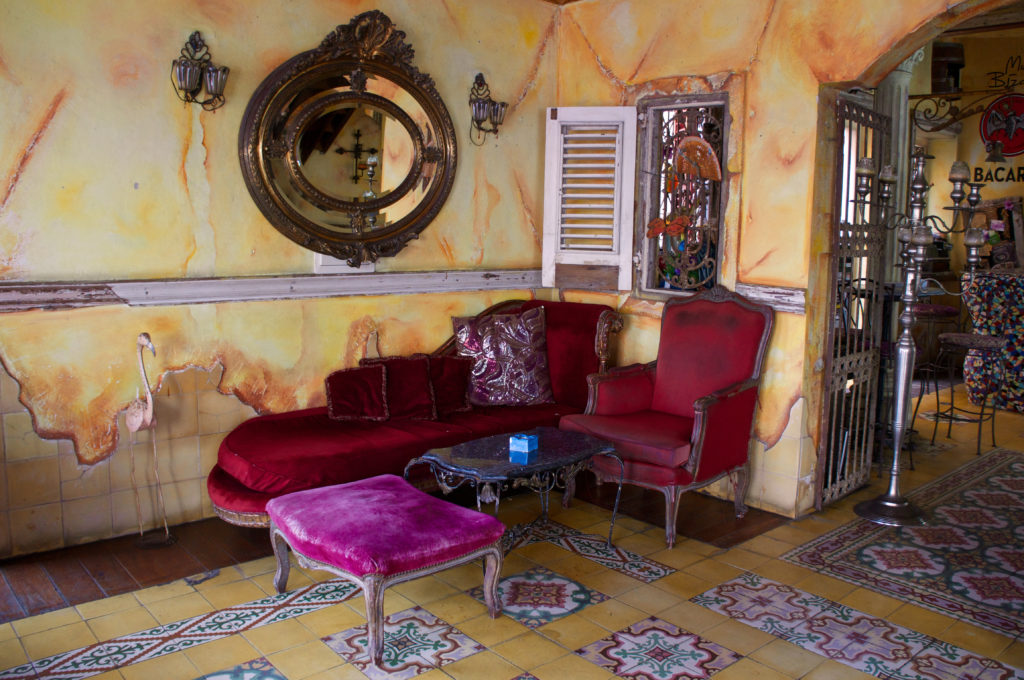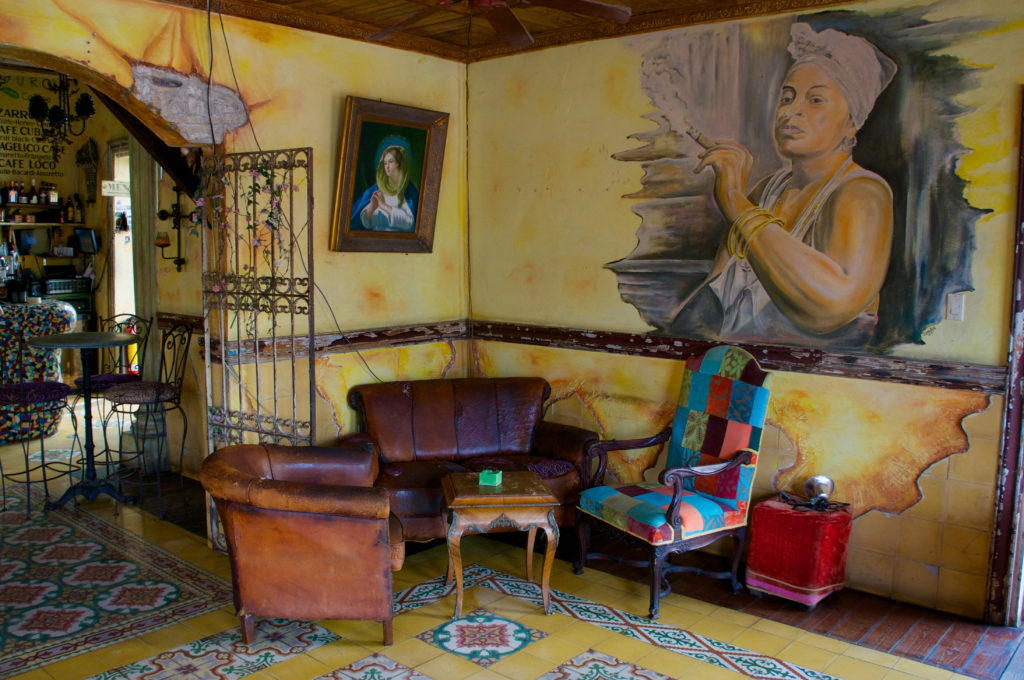 Going straight on through, I walked into the bar – which is best viewed from the second-floor balcony above it.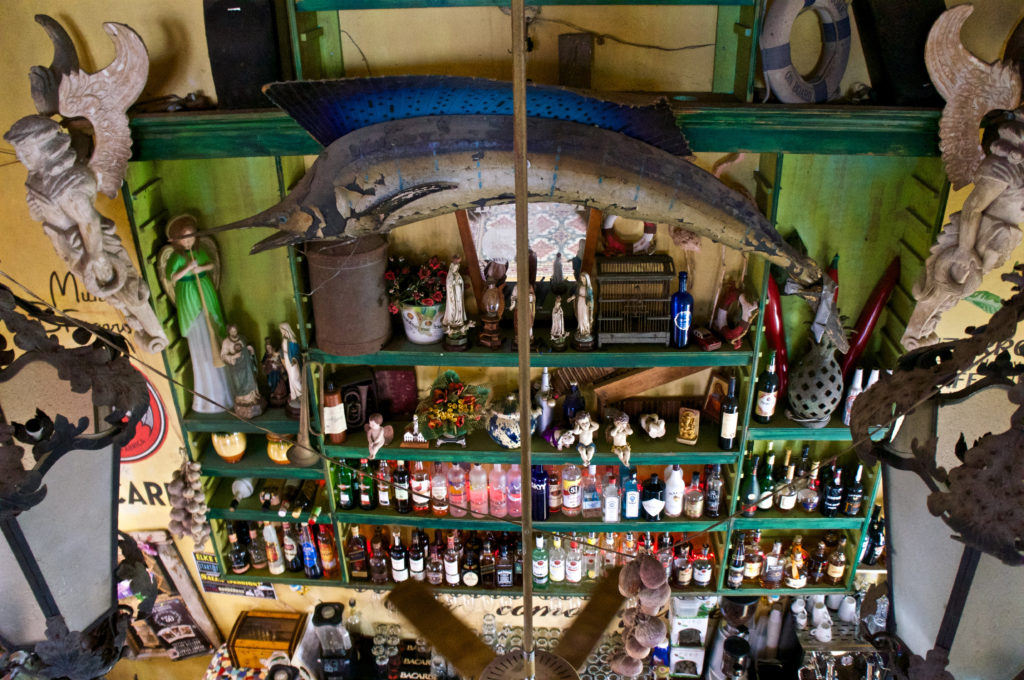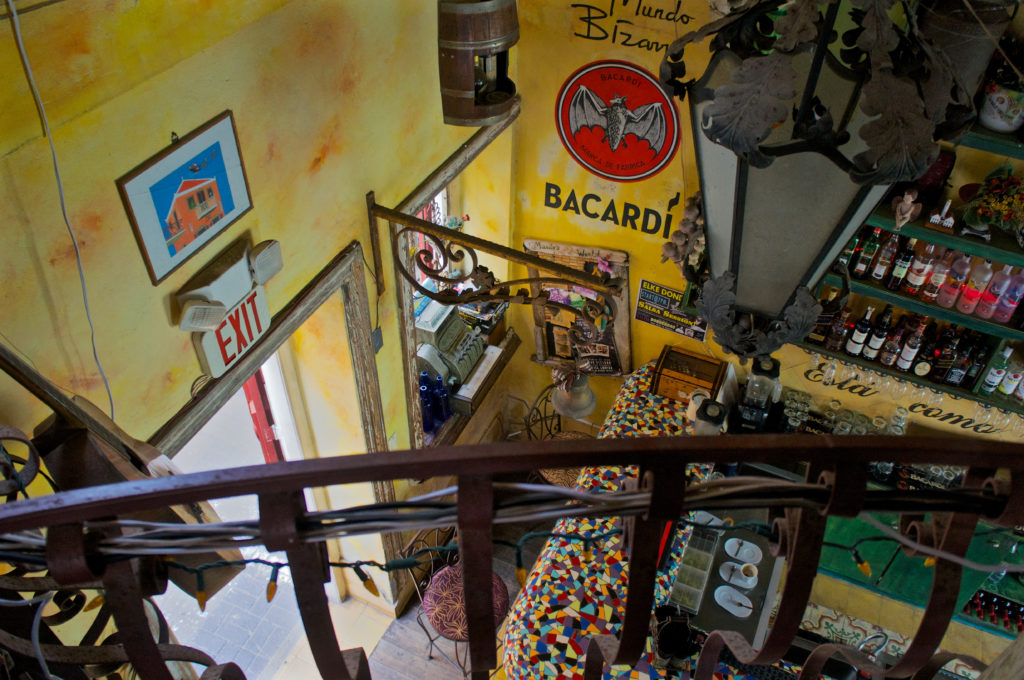 Elsewhere on the second floor, the Early Hodgepodge decor continued in a parlor there.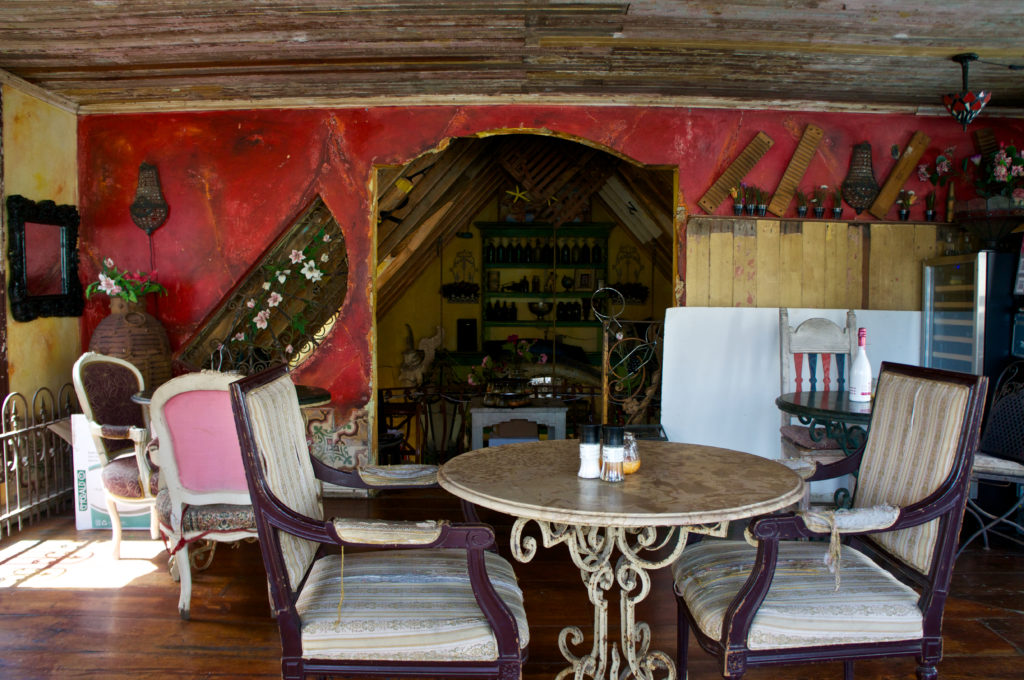 Back at ground level, the restaurant owners have filled every window frame with odds and ends, creating rich tableaux everywhere I looked.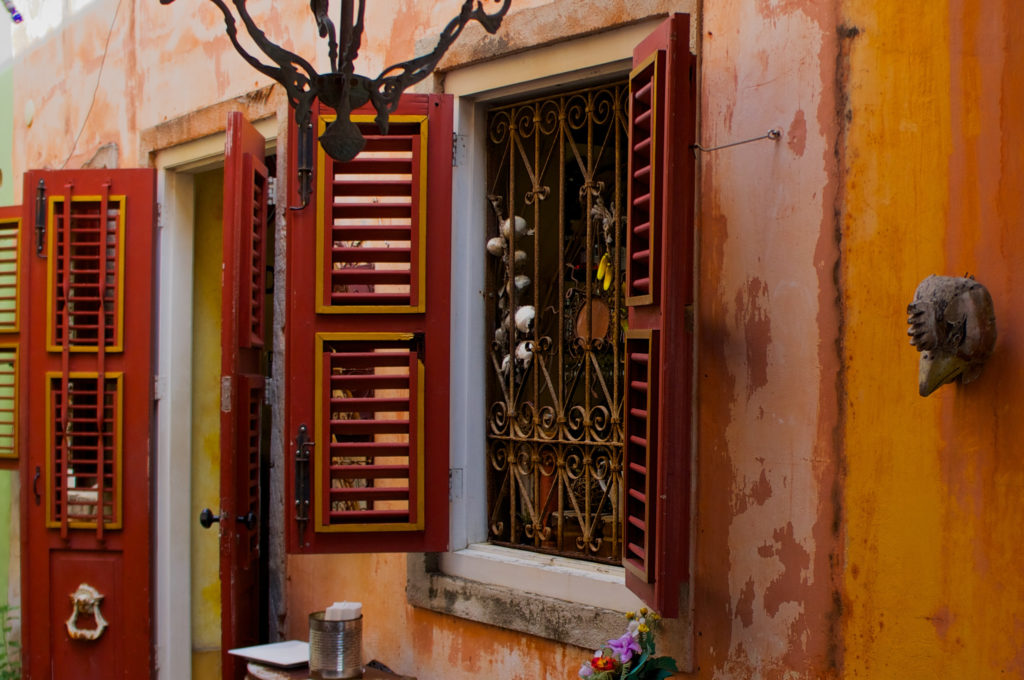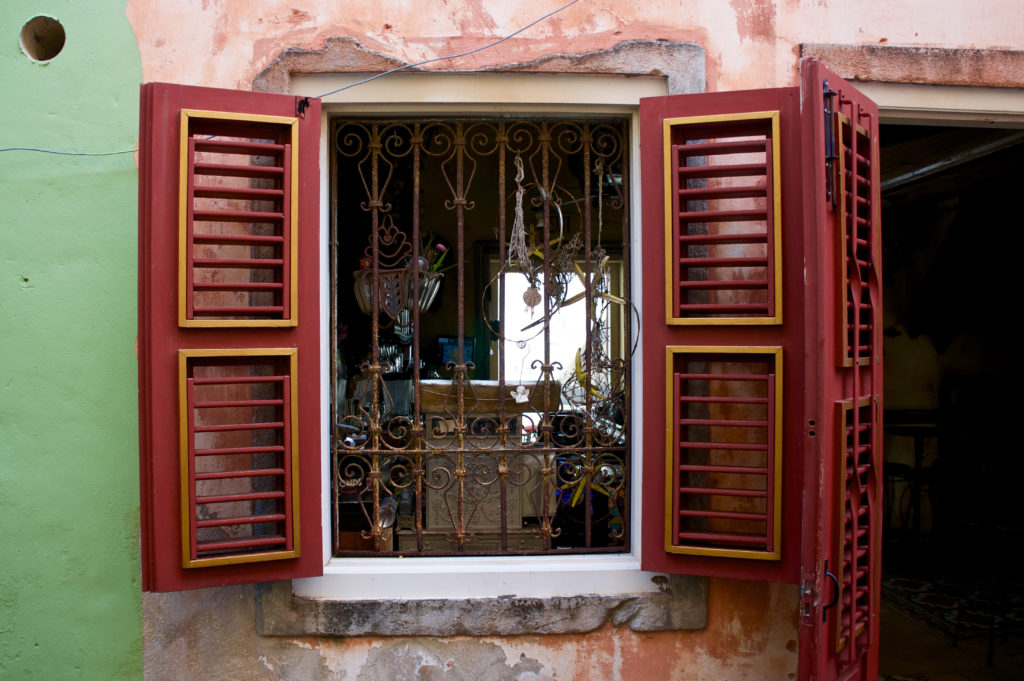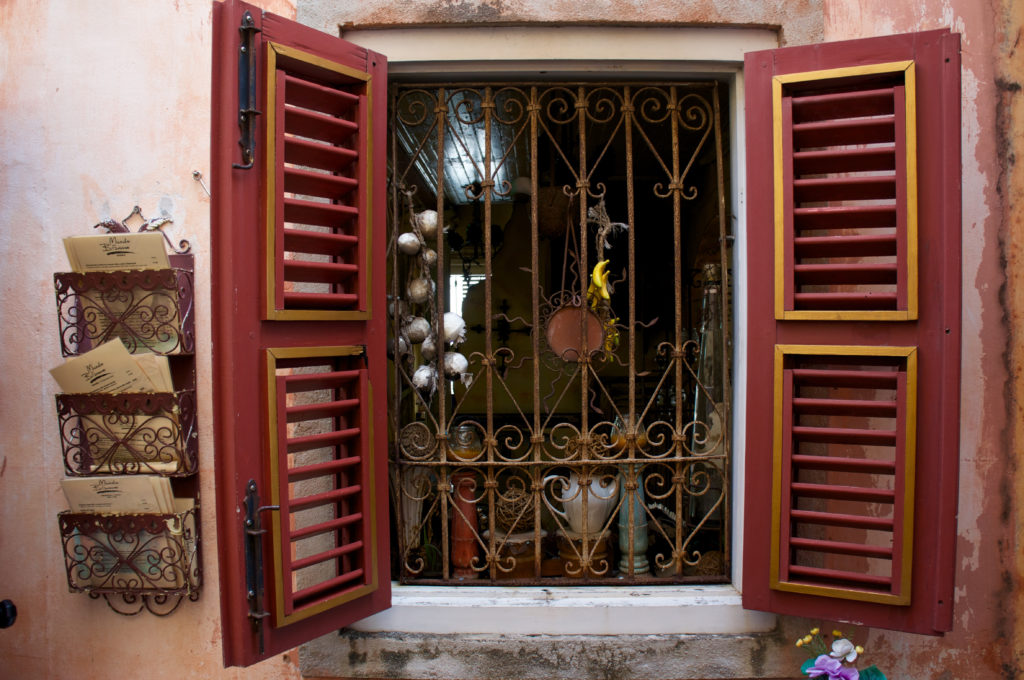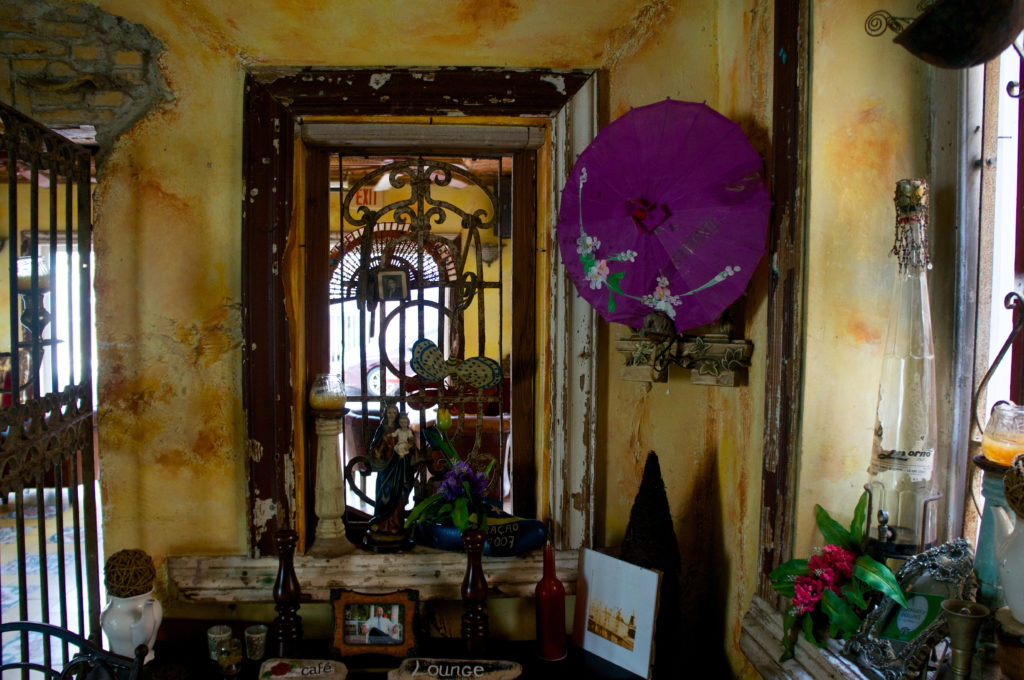 By the time I exited these doors, I was ready to pronounce Mundo Bizarro the most beautiful, most visually interesting restaurant I'd ever been in.