I probably won't get hired by the Curaçao tourist board as the photographer for their next brochure. After eight days here, I have taken exactly one photo of the beach and something like 300 photos of the sometimes-grittier side of Willemstad.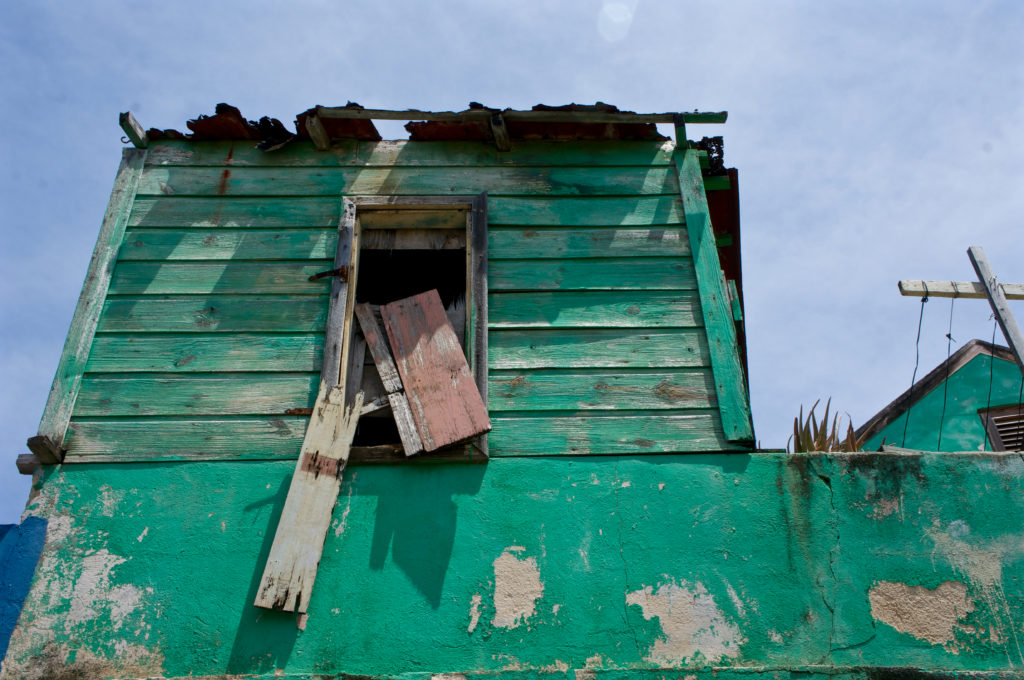 I don't mean these photos to be interpreted as representative of the island as a whole, or even of all of Willemstad. But then, neither are the glossy beachy photos of Beautiful People Doing Fun Things that the authorities love to publish.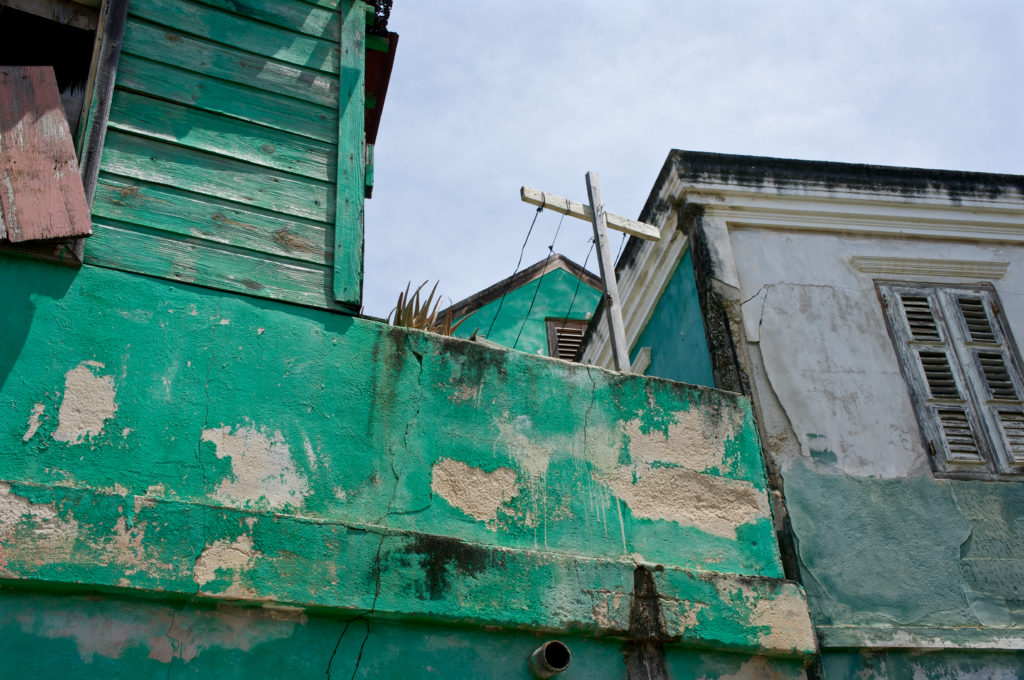 I found this building last Saturday when I joined a bicycle art tour organized by the Bed & Bike Hostel. At one point toward the end of the tour, everyone was very hot. We stopped off at a small handicraft shop that sold souvenirs and organic things that smelled nice. I wasn't particularly interested in that kind of thing, so I wandered off down a side street.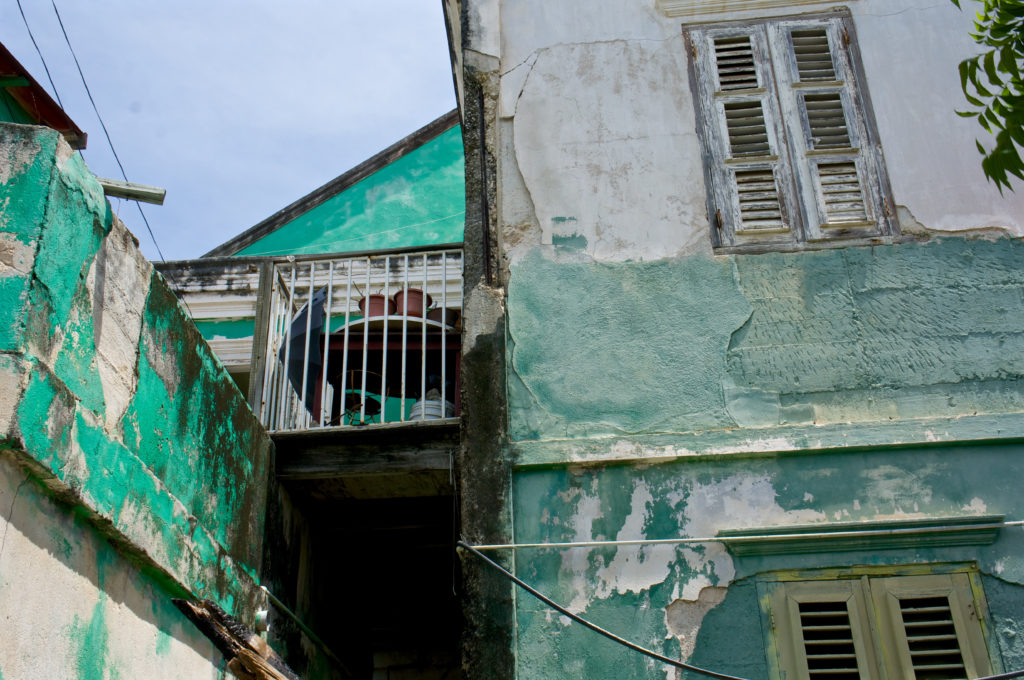 When I looked up and saw this building, I was reminded of a room in the old Fun House at Cedar Point where everything was slanted and askew.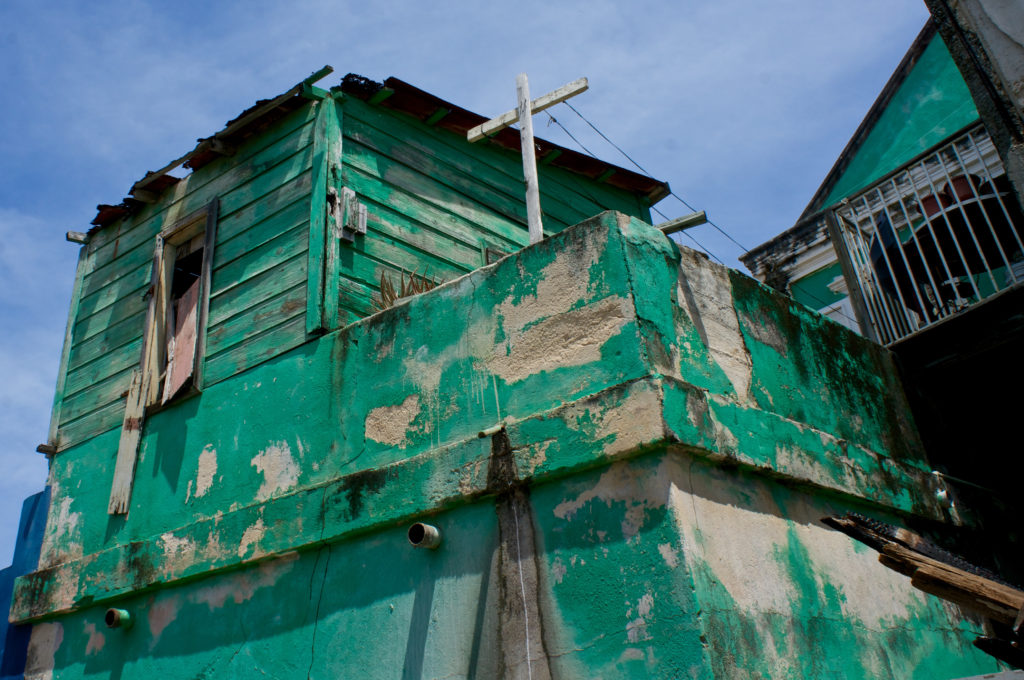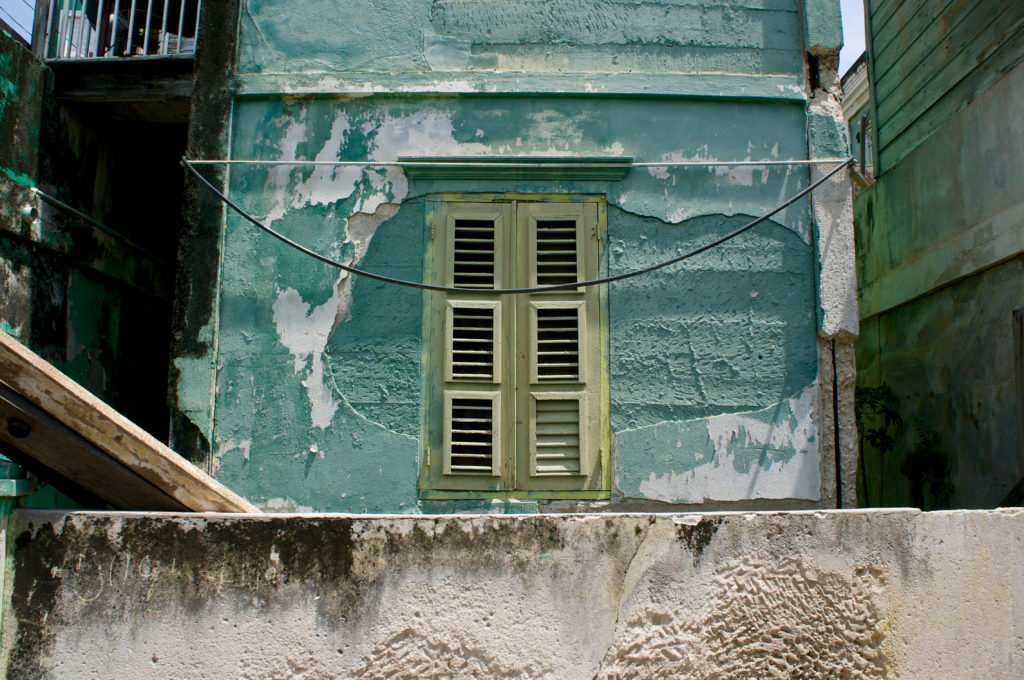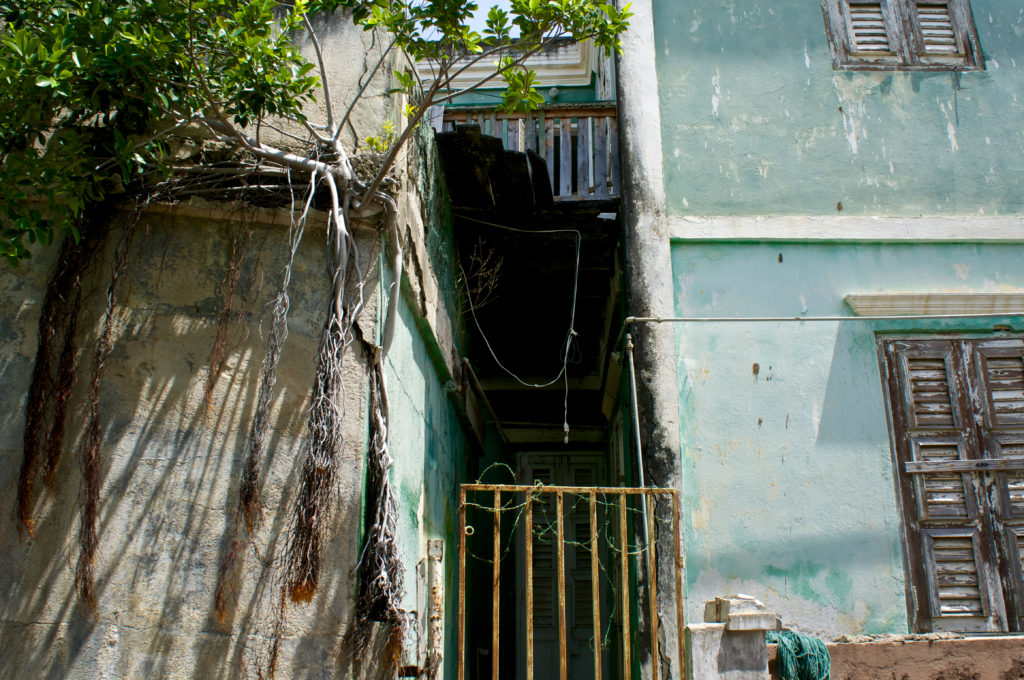 I prowled around the outside, snapping photos liberally. Though the building seemed closed, I got the sense that at least parts of it were inhabited.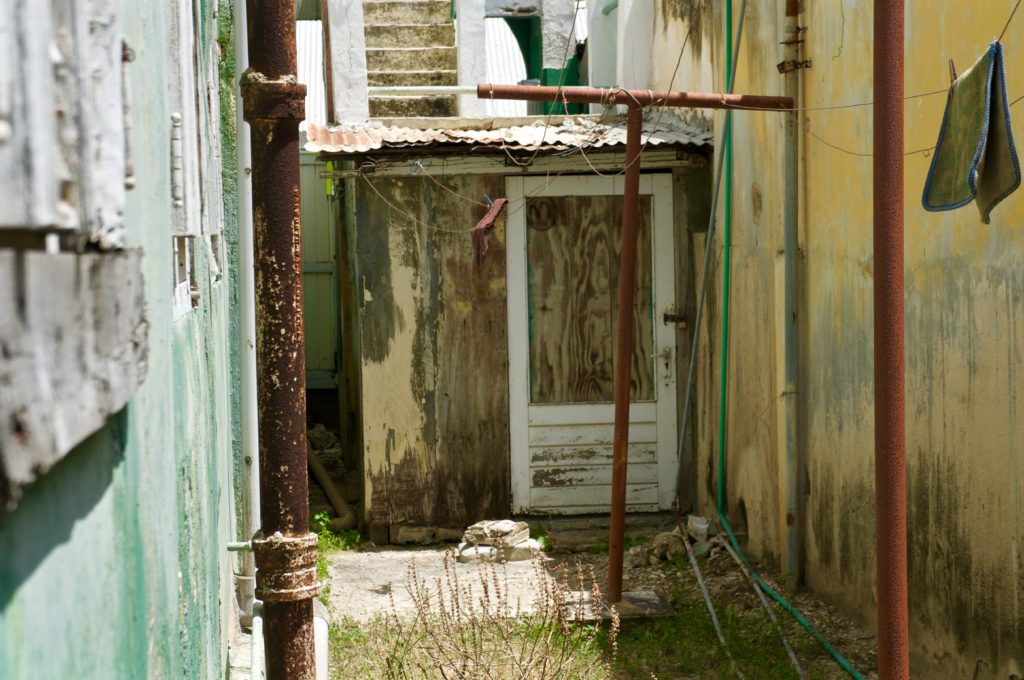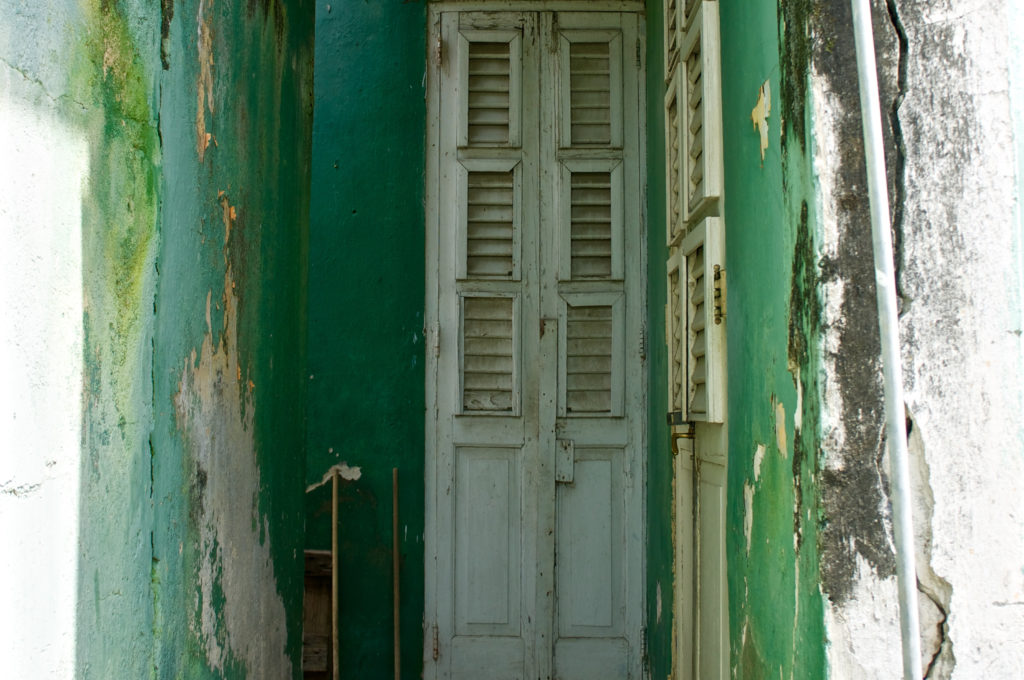 I love the way the different angles of sunlight bring out different colors in the building.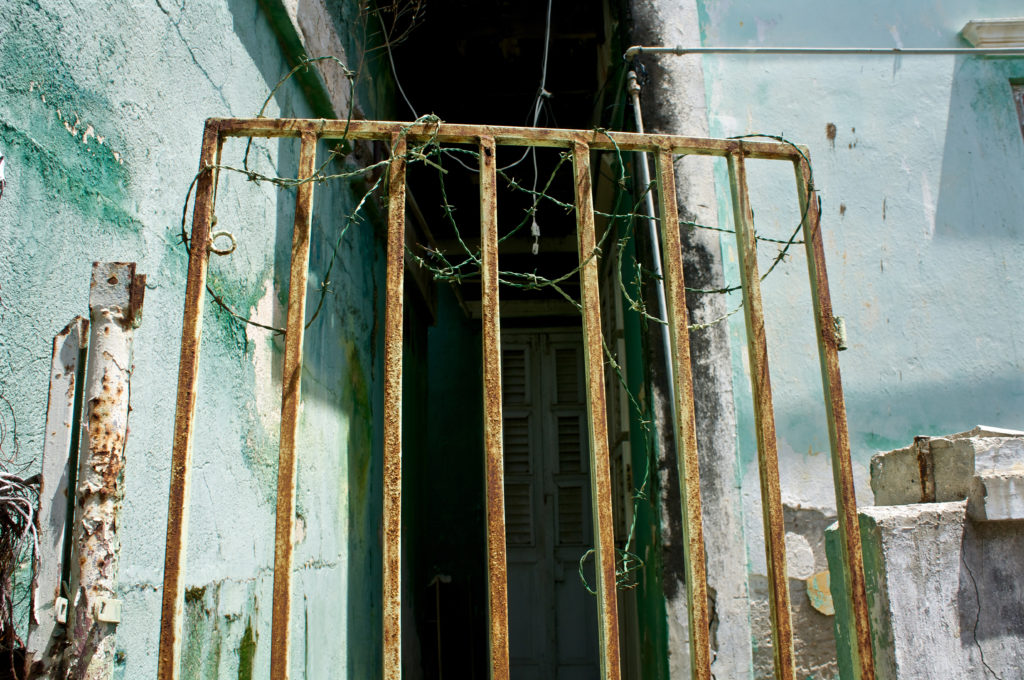 If the Curaçao tourist board wants to feature an Abandoned & Urbex tour of Willemstad, they can contact me.