The two highlights of my trip to Shanghai were walking through the neighborhood around Tianzifang Street and seeing my old friends and students.
It can be hard in Shanghai — and elsewhere in China — to find older buildings that have been well-preserved and are still in use. China is currently building new museums by the hundreds, and while I enjoy museums, I enjoy living history even more. I found my fix on Tianzifang Street, a neighborhood in the former French Concession of two-story red brick buildings, picturesque alleys, and vintage electrical wiring (which often doubles as clothes line).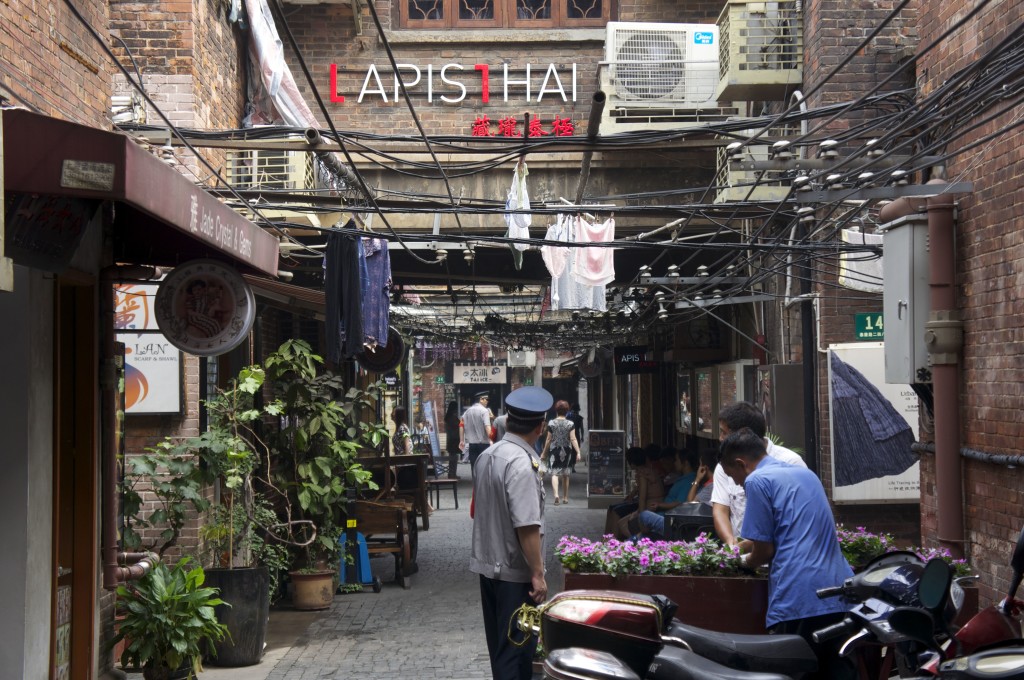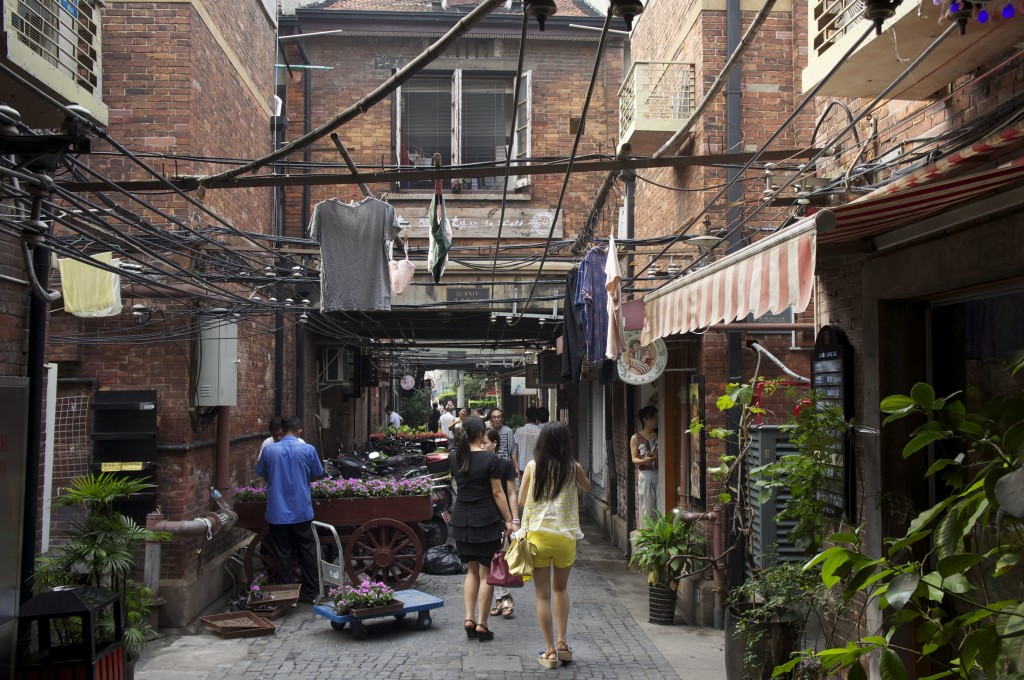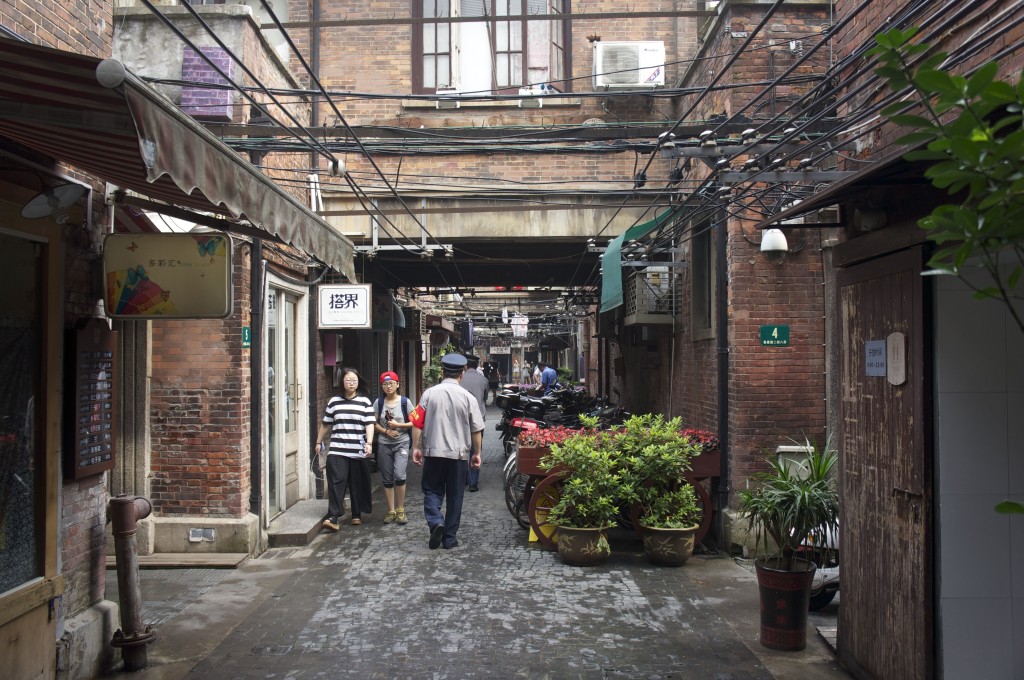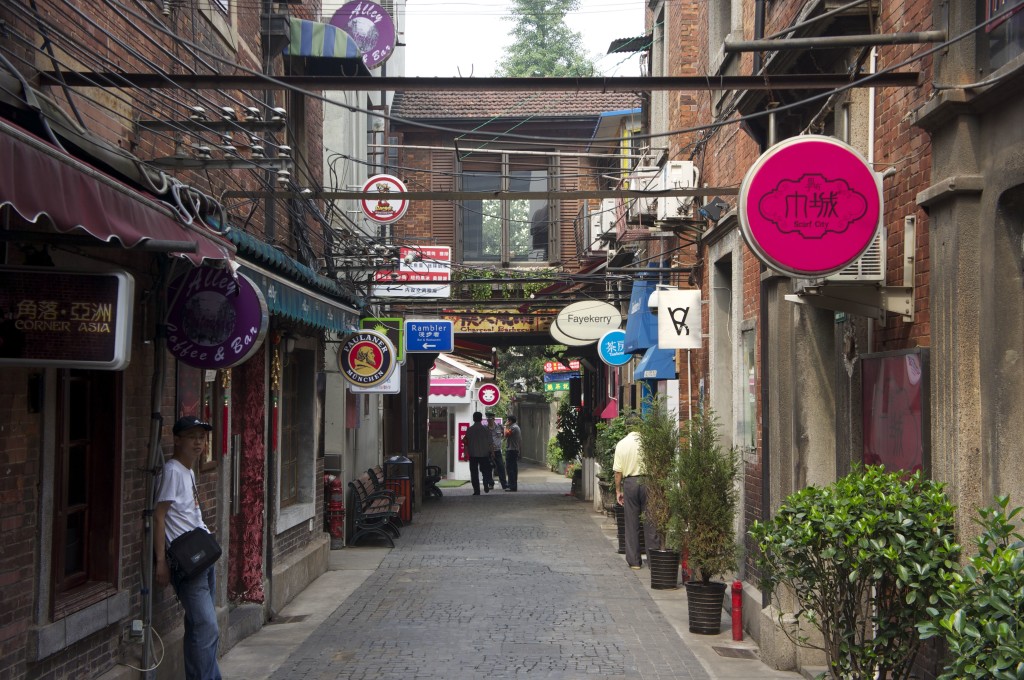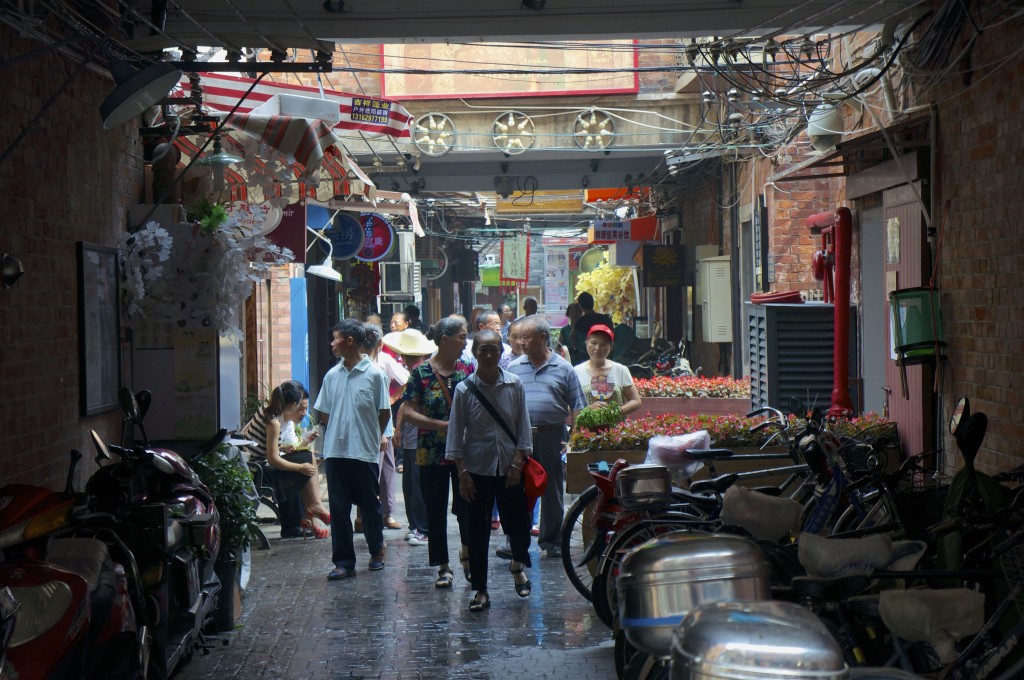 The area is now given over to artists, boutiques, craft shops, and comfortable bars and restaurants, but it is still a residential area too. It reminds me of an Asian version of parts of Boston such as Back Bay, the South End, or Beacon Hill. Yes, it's heavily touristed (much as those Boston sites are), but even the groups of out-of-town Chinese following their flag-bearers through the alleyways there couldn't kill the essential charm of the place for me.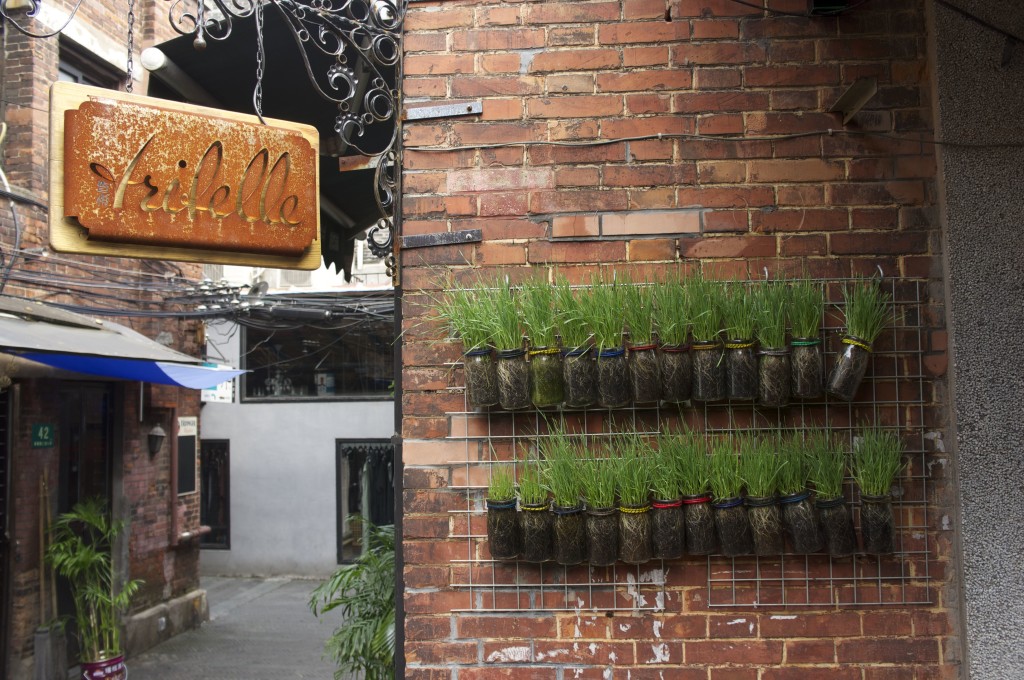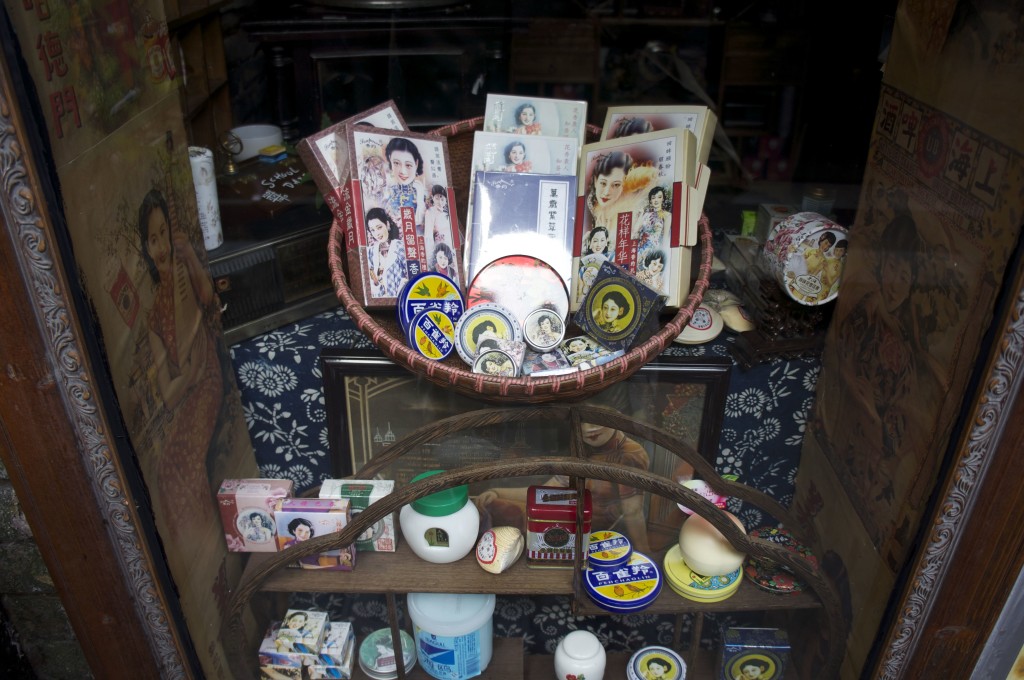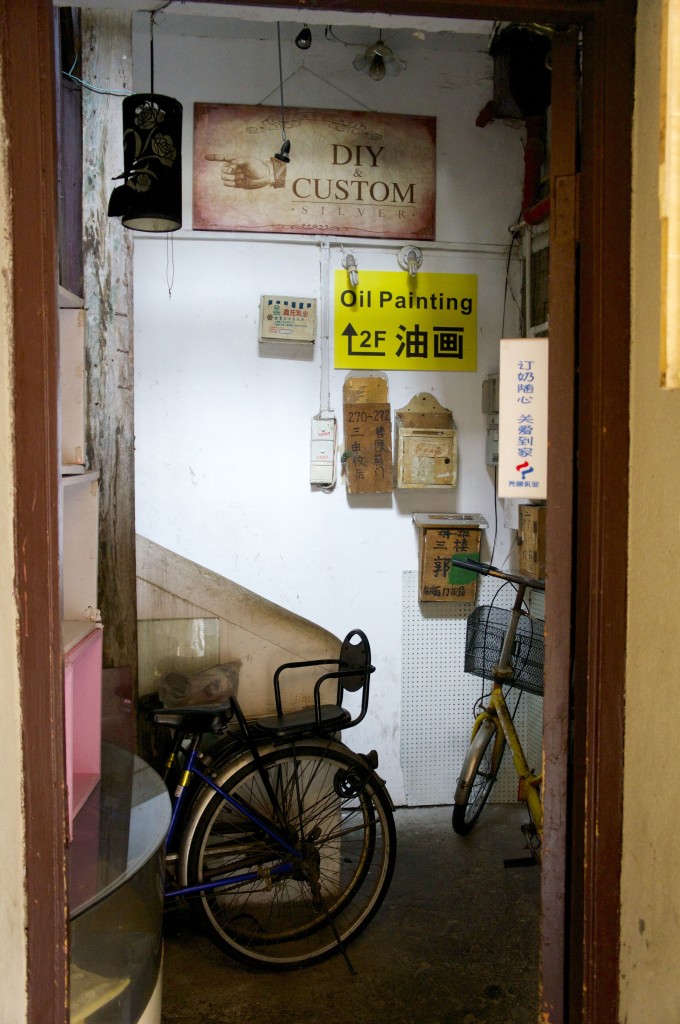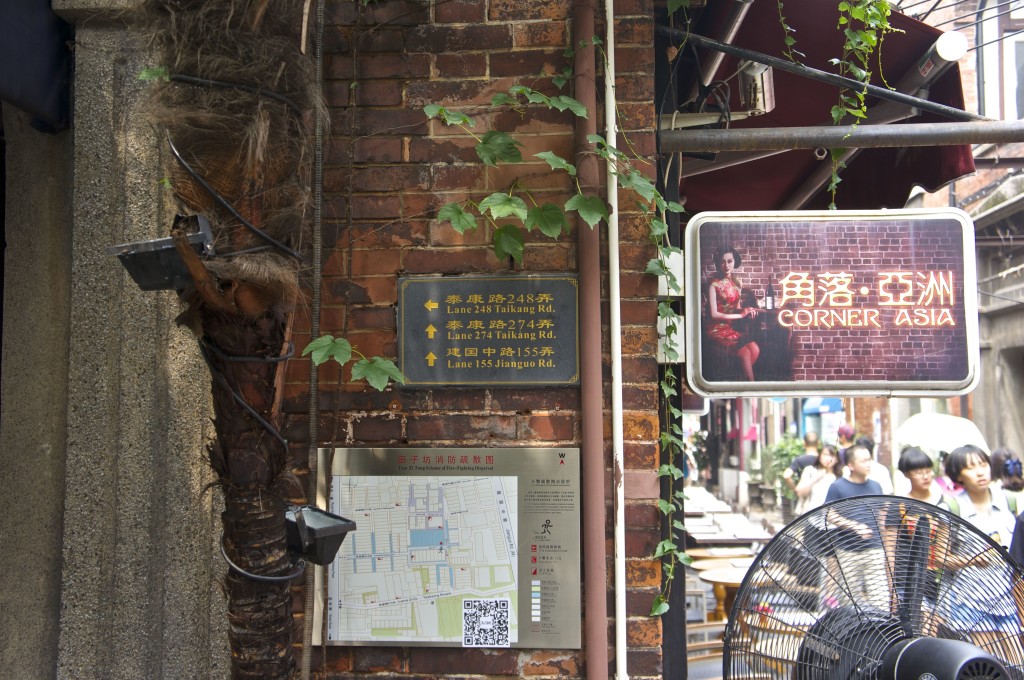 My final day in Asia was spent with the people who inspired me to go live in China: Wu Gang, Wang Wei, and their son Max. When they lived in the Toledo area, I tutored them in English once or twice a week. Soon I felt like an adopted member of their family. They were warm, fun, smart, thoughtful, and caring. Watching them successfully adjust to the shock of moving from Shanghai to Haskins, Ohio gave me the idea and the courage to do something similar. It was fitting, then, that seeing them again was the capstone of my thirteen months in Asia.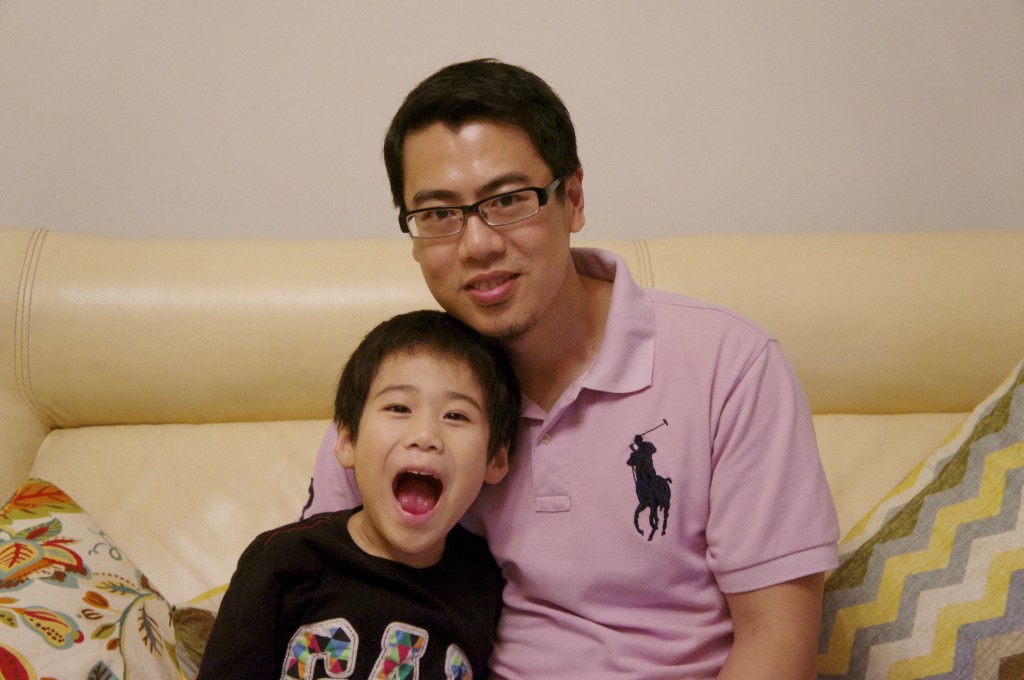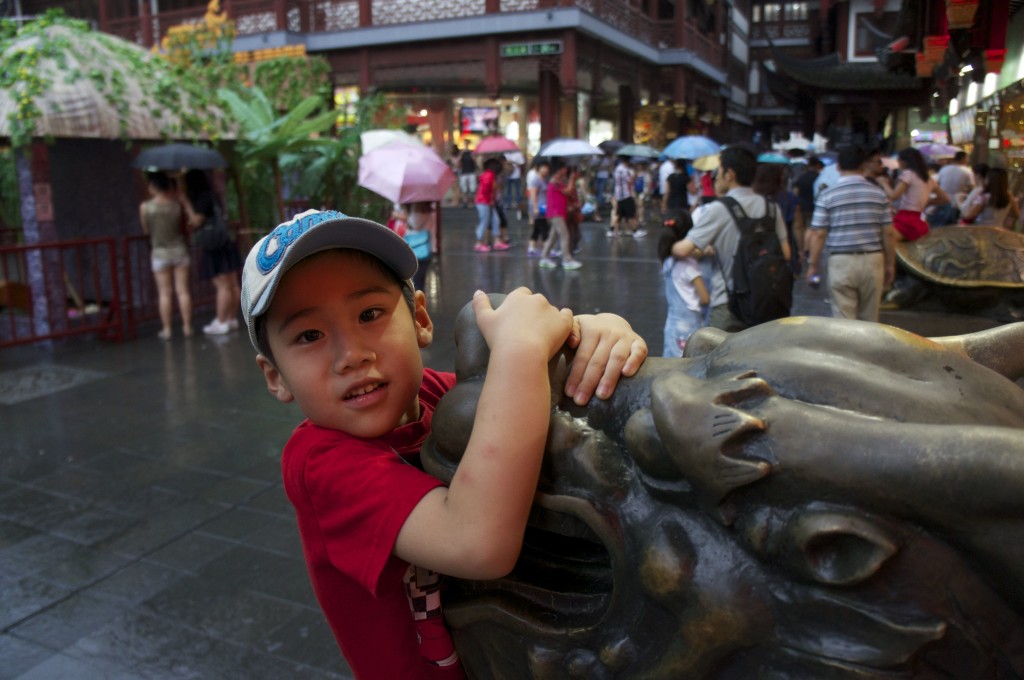 Unfortunately, Wang Wei was not feeling well during my visit, but her absence from the pictures I took does not connote an absence from my heart.
Wu Gang and Max took me to the Bund, the row of colonial-era banks, shipping companies, law firms, and import/export houses that made Shanghai into one of the largest commercial and financial centers in the world. On a misty, rainy evening, we walked along an esplanade by the bank of the Huangpu River. To our left were the historic buildings of the Bund.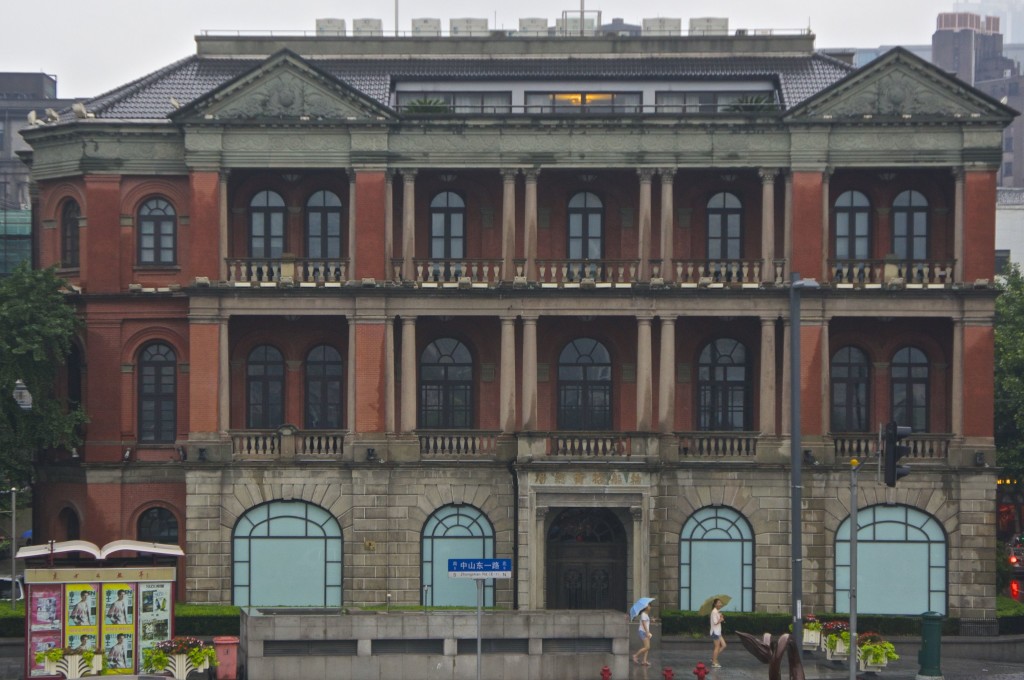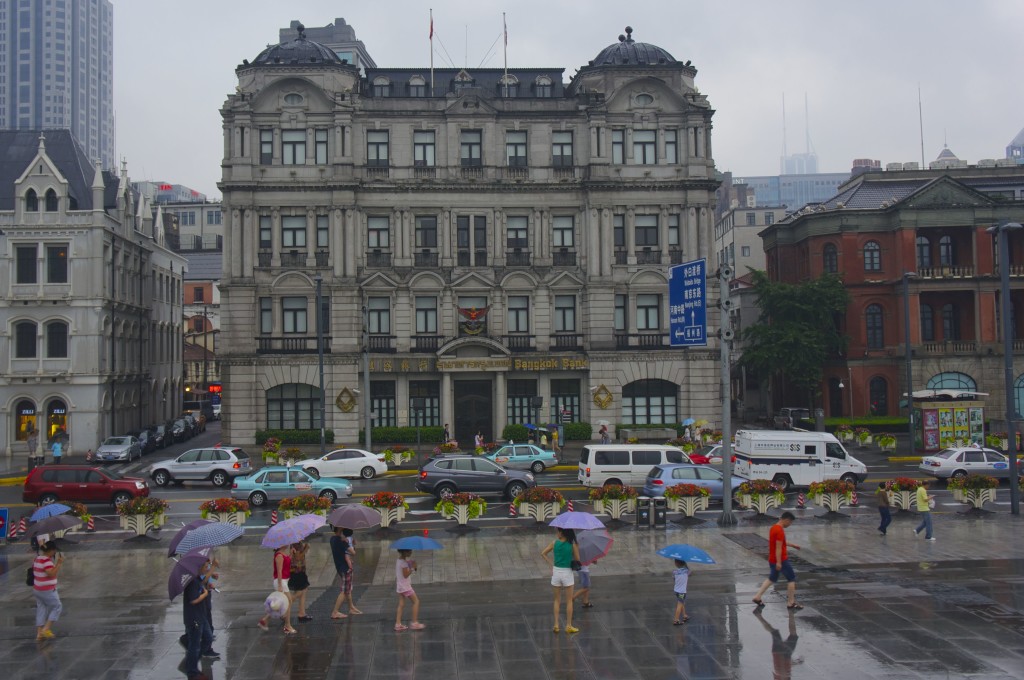 To our right and across the river lay Pudong, where so many of the now-iconic contemporary buildings of Shanghai touch the clouds.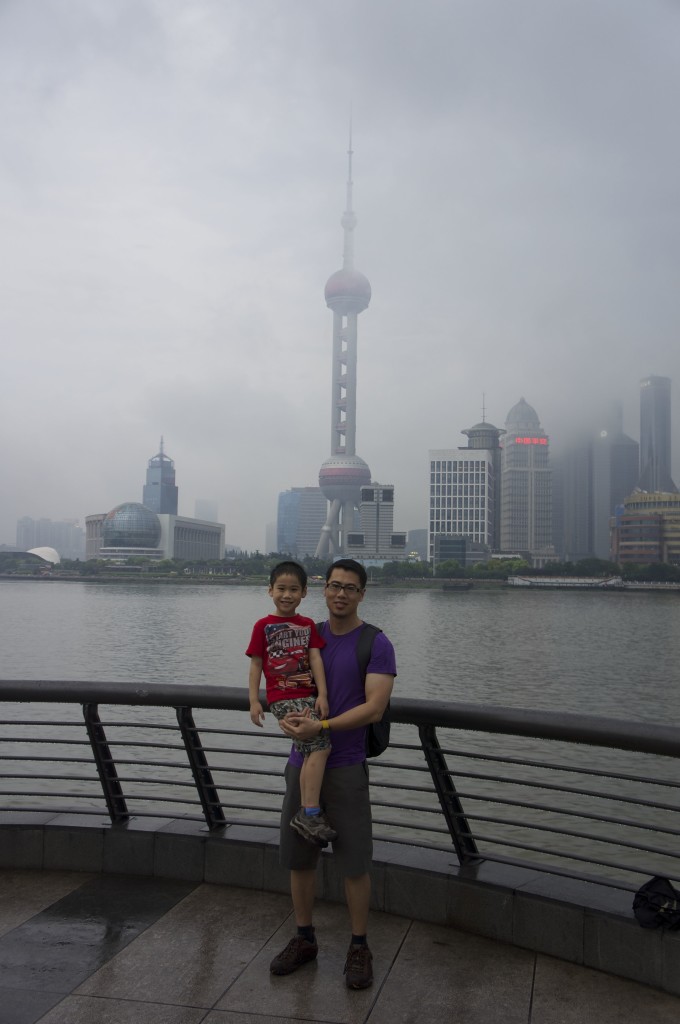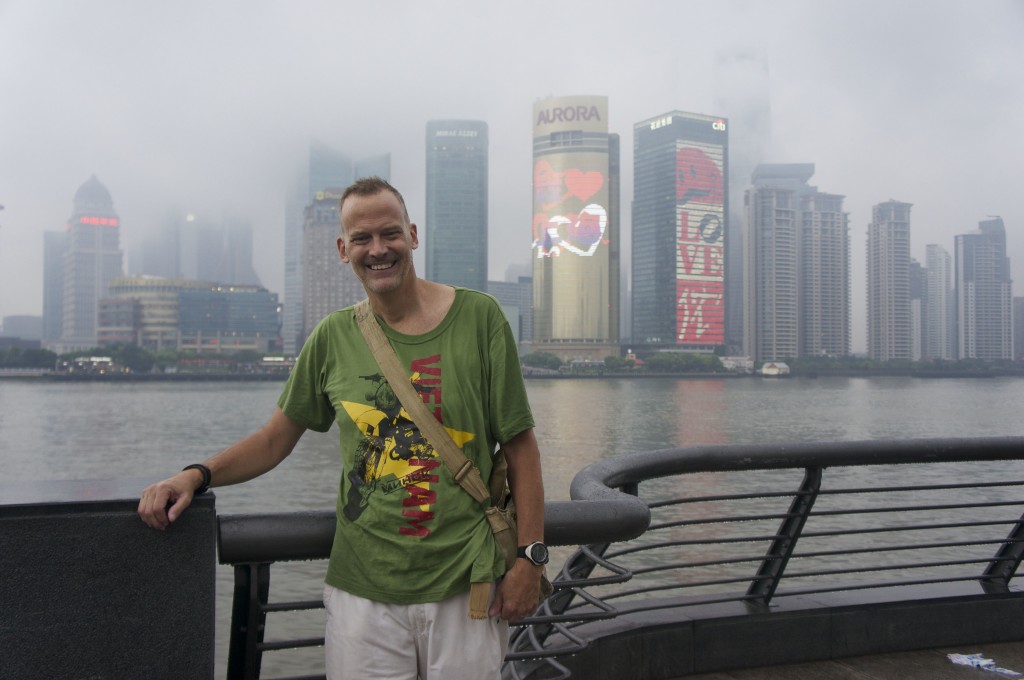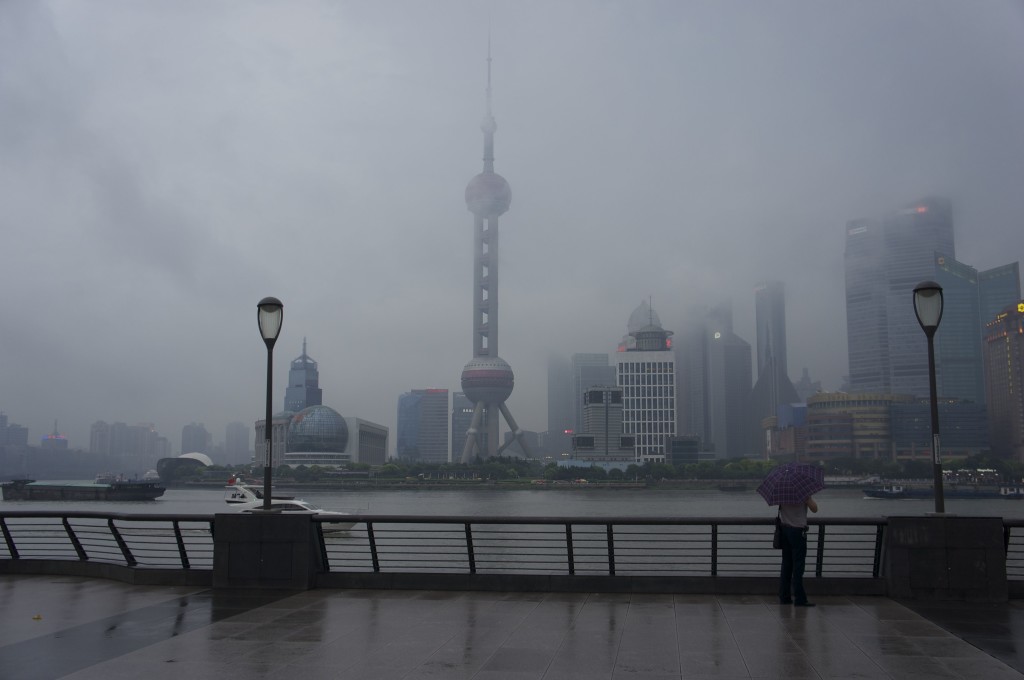 It was a magical moment. The experience of walking with friends on my last night in China and seeing the past glories of the Bund to my left, the contemporary dynamism of Pudong to my right, and ships on the river heading out into the big wide world seemed to sum up my life at that moment.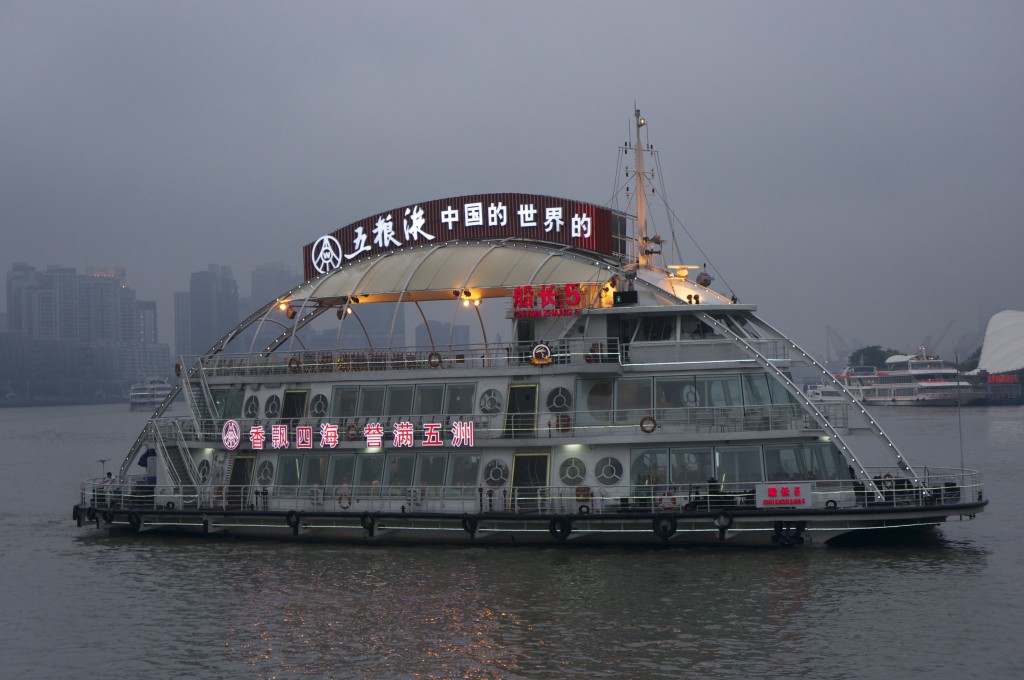 Thirty six hours later, I touched down in Detroit for a brief return to the U.S. before heading to Tunisia, where I will be living for the next year.
Stay tuned . . . .