I'm back with another photoessay about signs, this time in the oldest neighborhood in Panama City. This may be my last one, though. One of my favorite British road signs reads "Changed Priorities Ahead," which is the best description of life's vicissitudes I've ever encountered. After my posts about signs in Santo Domingo, Chefchaouen, Hong Kong, Nicaragua, and Fes, blogging pictures of signs is starting to feel a little old. But until I find some way to kick the habit, here's what I saw in Casco Viejo.
This photo shows the contrast between the old and the new Panama City. Like Cartagena, Colombia, Panama City has done a good job of building a modern boomtown without ruining the character of its old historic city. The skyscrapers of downtown – "the Dubai of Central America" – are located safely across the bay from Casco Viejo, which benefits from its isolation on three sides by the Panama Bay.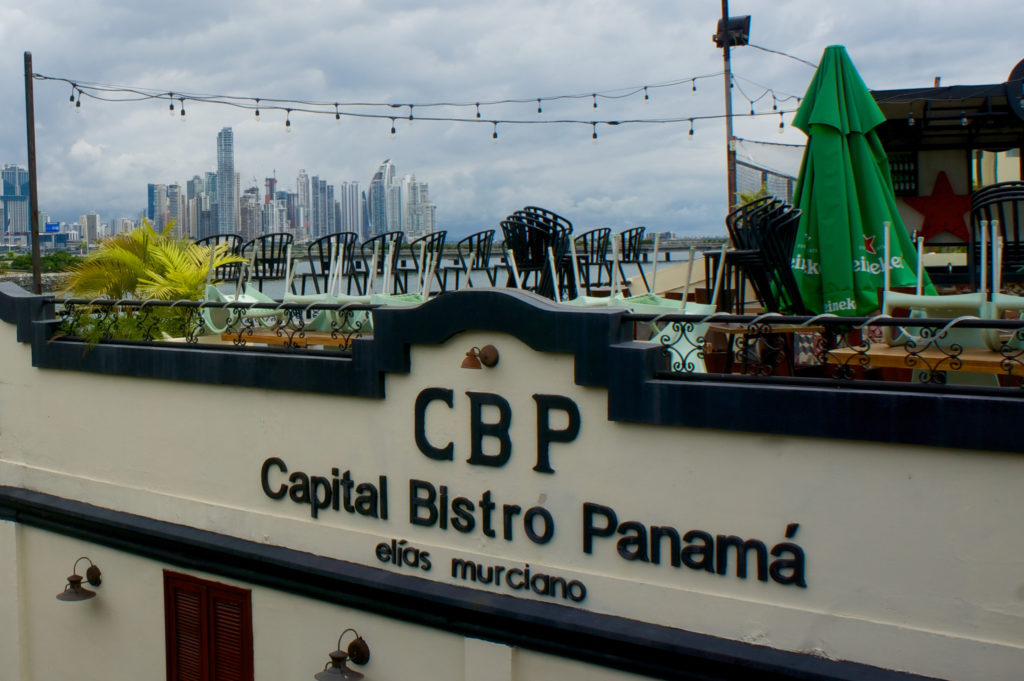 The old city is no stranger to luxury. This hotel (with its name spelled out in a cool retro-font) is one of the chicest places in either the new or old cities.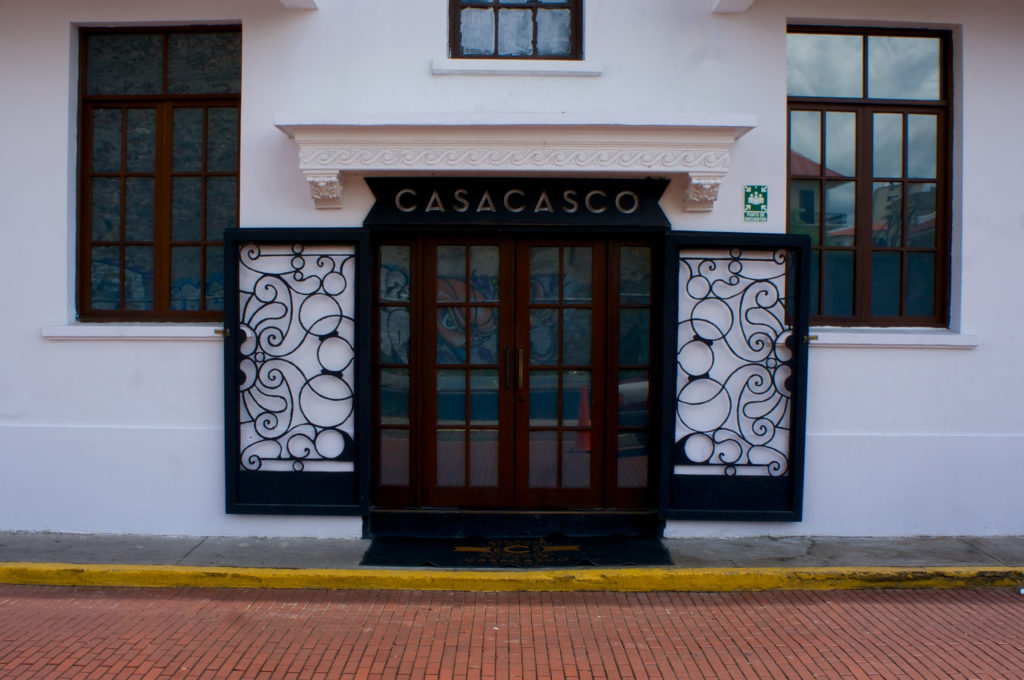 But my chief interest lies in the downmarket signs. Here's one for a math tutor trying to make a buck. I'd like to think that the tutor within is a genius on the order of Gödel, Newton, or Spinoza.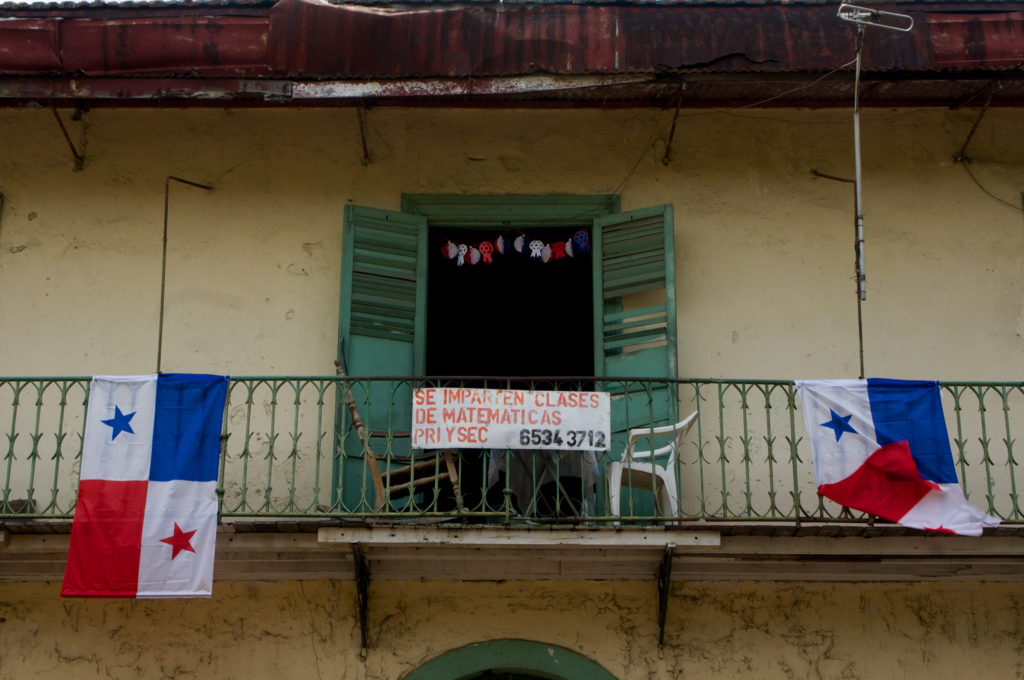 The signs in the pic below don't tell the story; they just provide the context. Lady in a fancy white dress. Big suitcase. Helpful policeman. The story writes itself.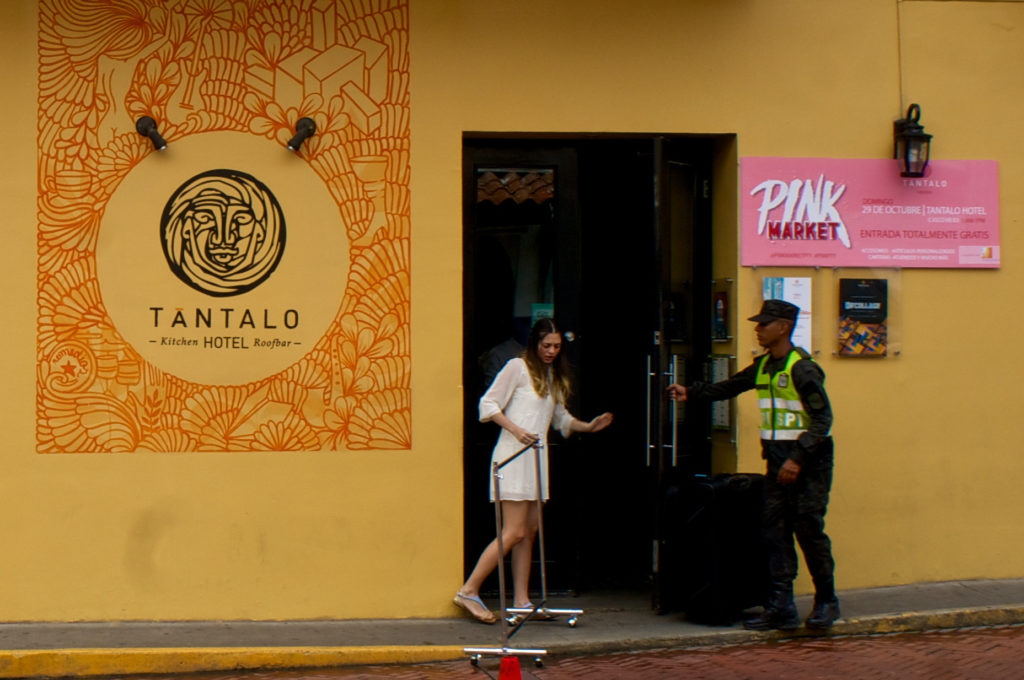 What would Panama be without Panama hats? Pretty much the same. The only people I've seen wearing them are tourists like me. But damn, they look good in them.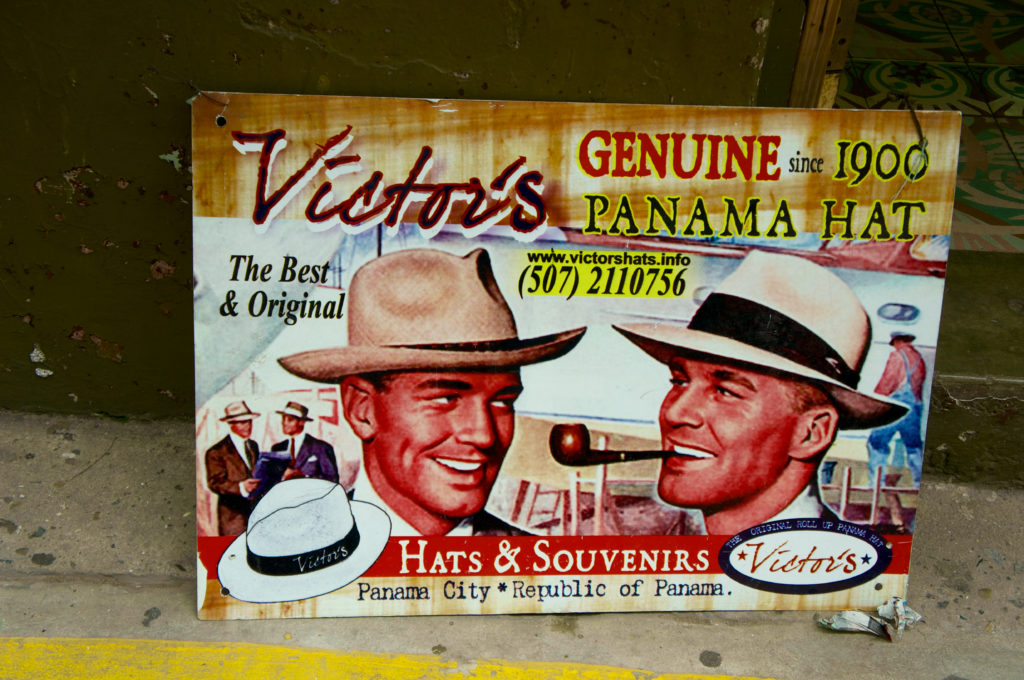 Stop. Do not enter this kitchen. We used to have a similar rule in effect at certain times when my sons were young.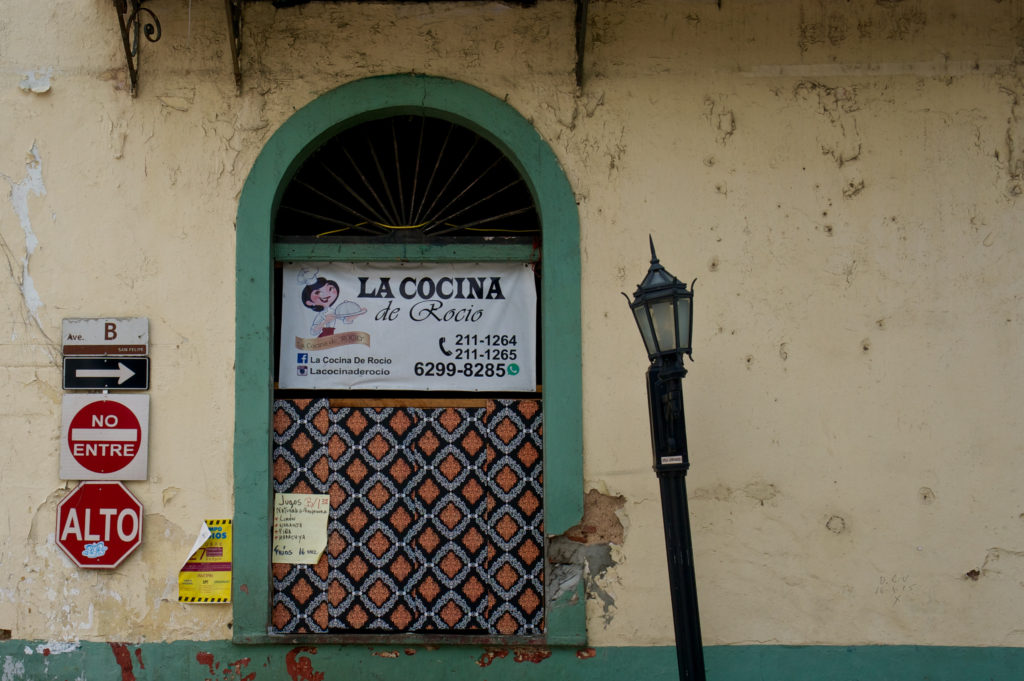 I wonder if this Peruvian restaurant ran out of green paint, ran out of money, or both. But as long as they don't run out of quinoa, kiwicha, or chili peppers, I think's they'll be OK.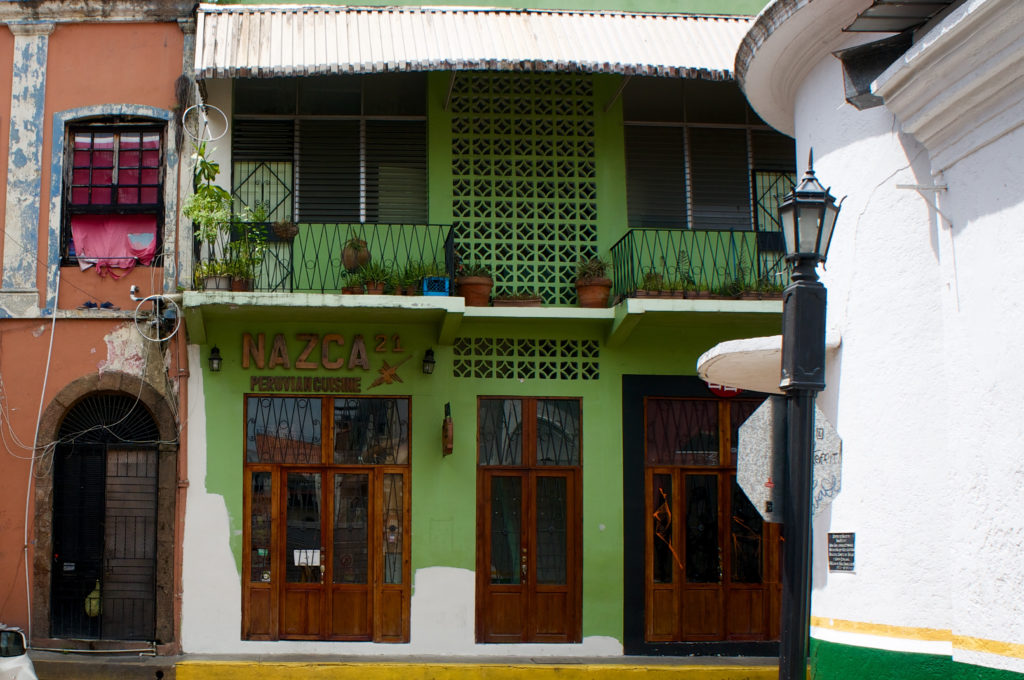 I've always wondered where to find one of these. But alas, Jack Sparrow was not in.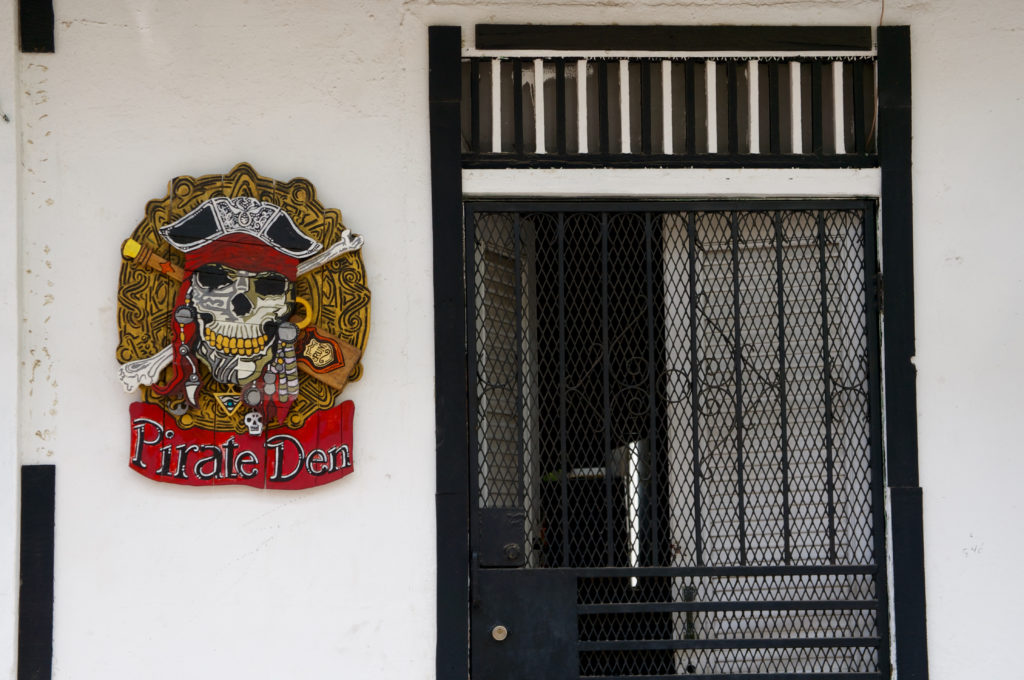 Alley Oop and Slam Dunk are some of the only real wild style art I saw in Casco. Well done.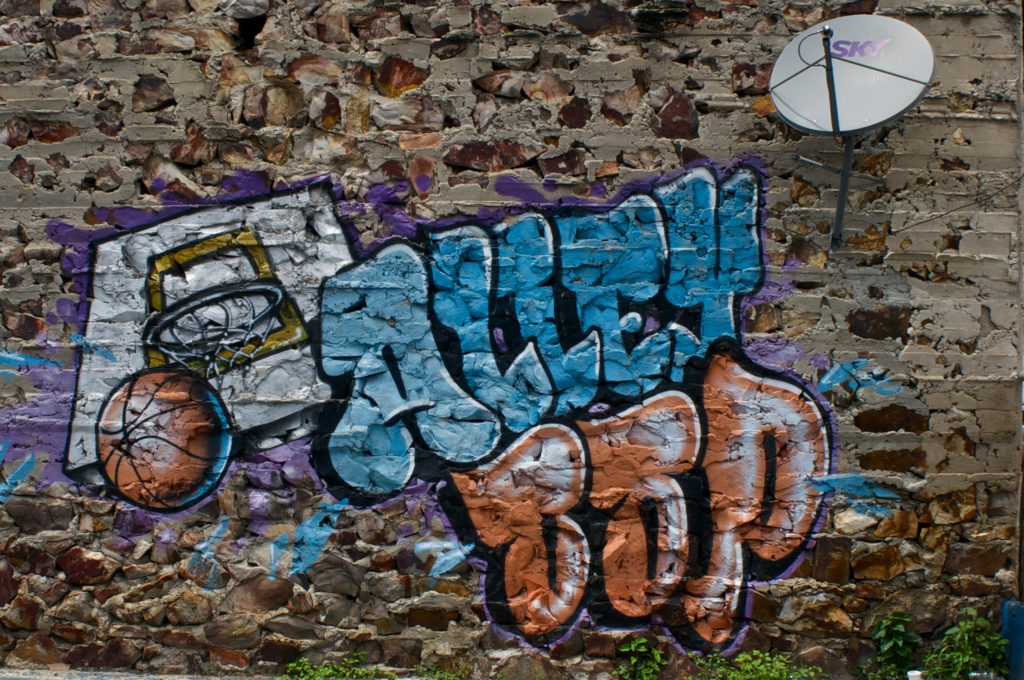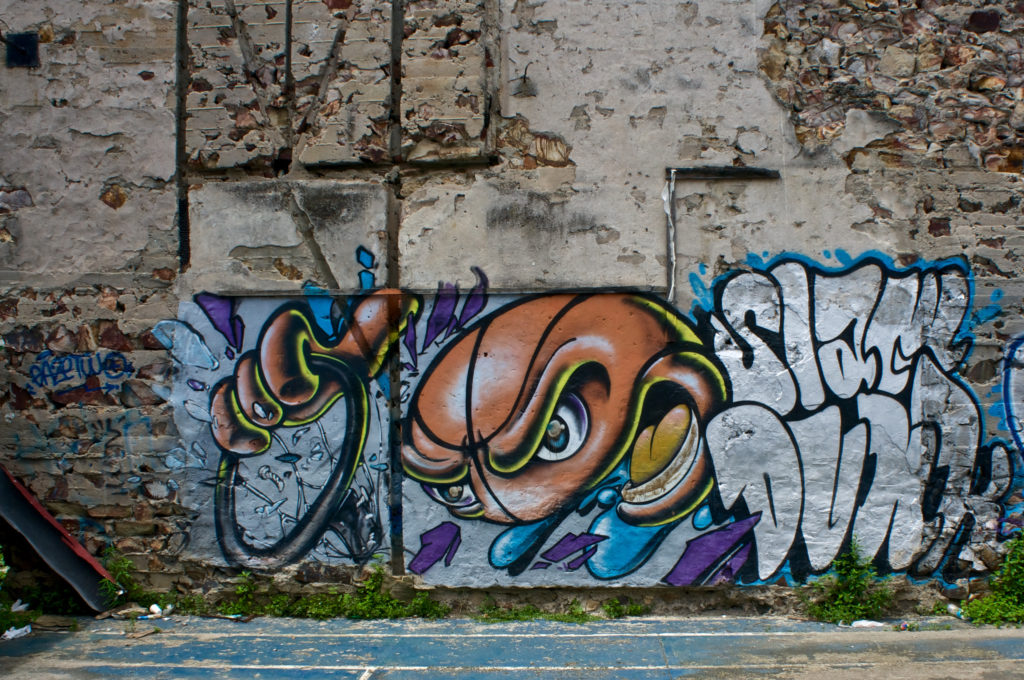 Nicolás Pacheco was a beloved Panamanian high school teacher of the late 19th and early 20th centuries. He also organized and taught night school classes for adults. He was, by all accounts, a very hard-working and modest man who was much admired by his students and their parents. This school is named after him.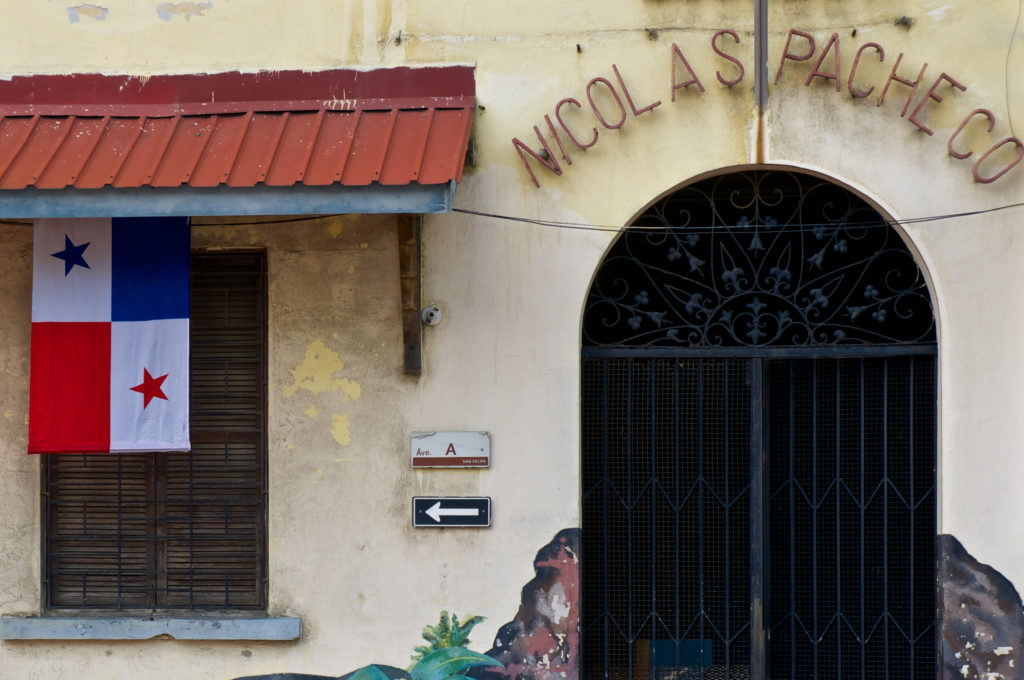 If I lived in Casco Viejo, I'd want a house with a tile sign like one of these proclaiming
Casa Santiago Zorro Trumm
That would be a rough rendering of my name in old Spanish.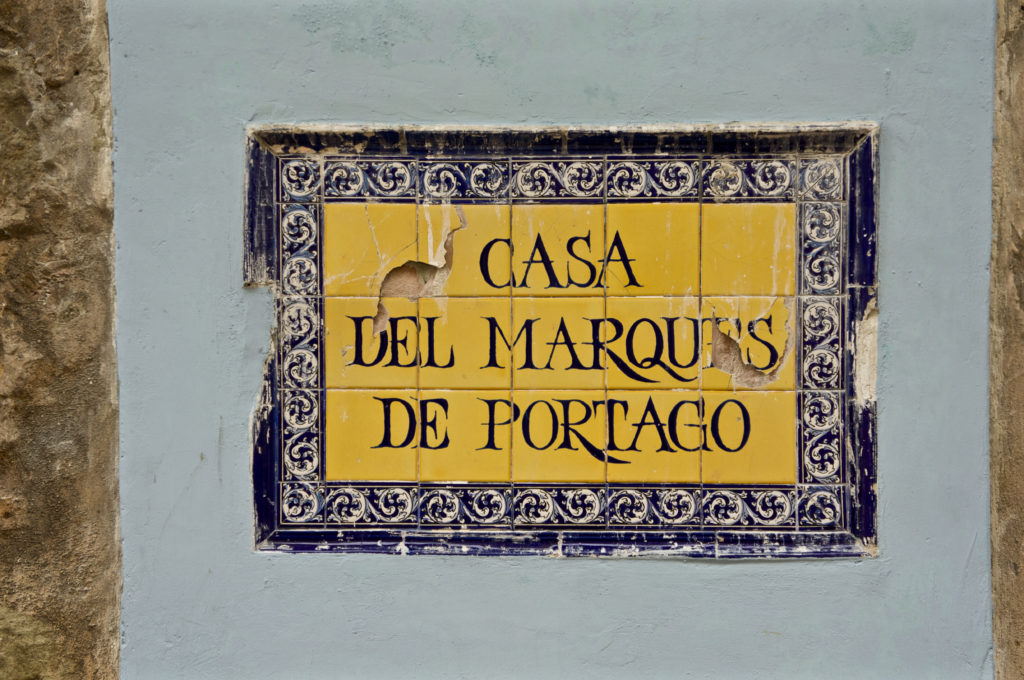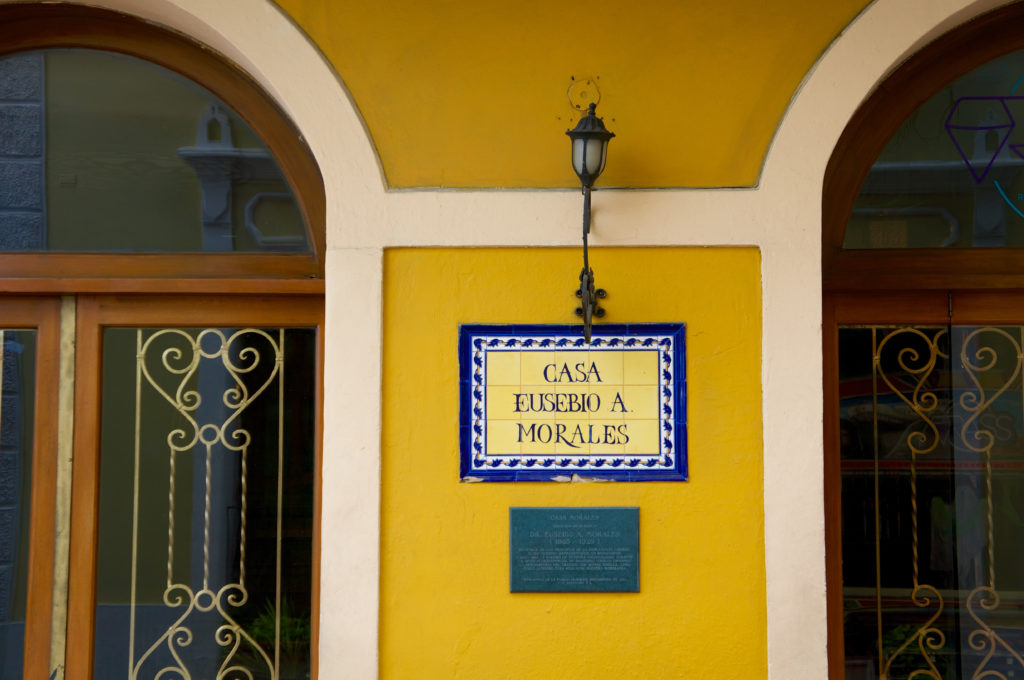 There's not much special about these signs. I'm posting them to remind me of my aspirations.