One of the cool things about Chicago is its network of 476 24/7 bicycle rental stations spread out across the city. Divvy Bikes are purpose-built, durable, three-speed machines. No one is going to confuse them with speedy road bikes, but they are serviceable and well-maintained.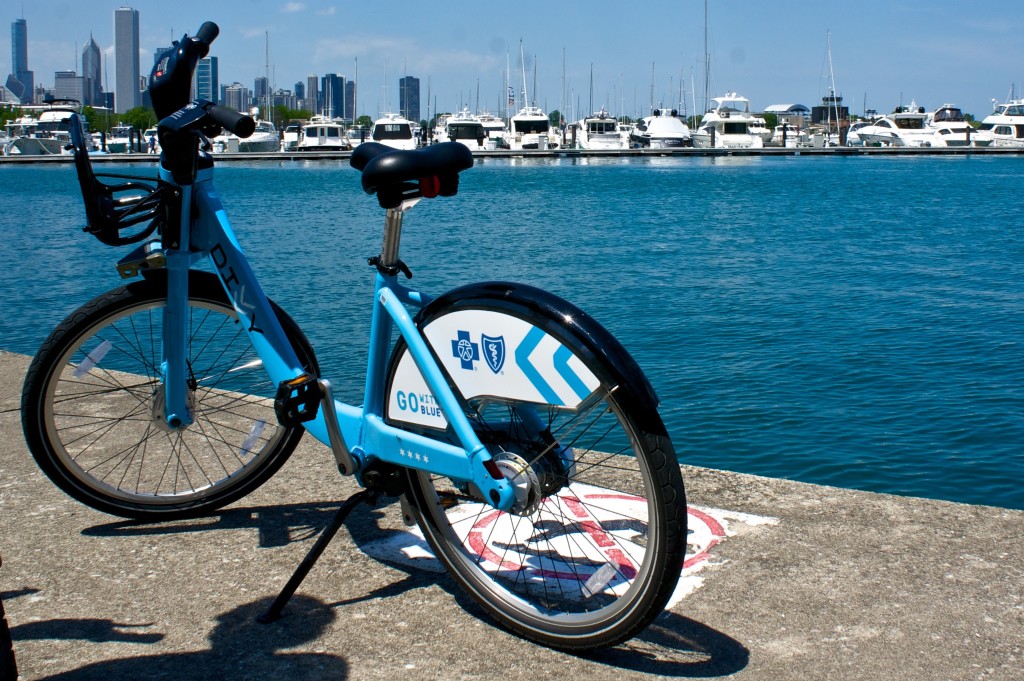 Their special bike racks feature a small solar panel tower, a credit card reader, and a small touch screen to set up your bicycle rental.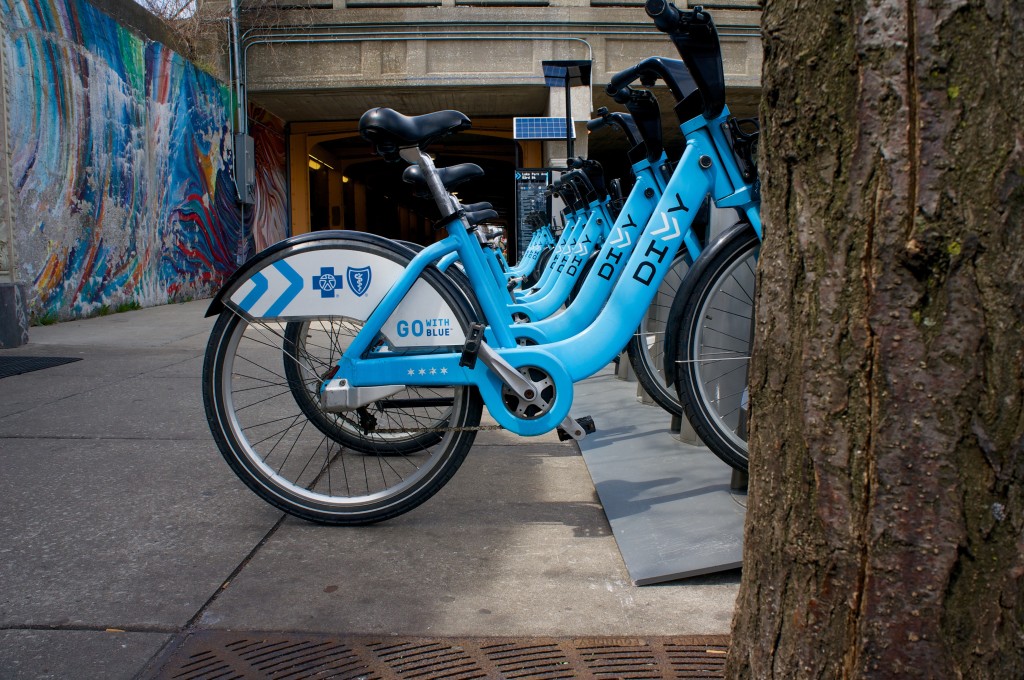 I used Divvy Bikes to ride from Hyde Park along a zig-zaggy route north to the Adler Planetarium, a distance of about eight miles. I wasn't in a particular hurry and hopped off the bike from time to time to admire the lakefront view and take photos.
While it was great to have a bicycle to tool around on in Chicago, Divvy's fee structure makes their bikes a less than optimal choice for someone like me who wants to take his time to see the city from a bicycle seat. The headline rental price is just $7 a day for unlimited use, but there is a BIG catch. You have to check your bike into a Divvy station every 30 minutes. You can check it in and take it right out again (though this is something of a hassle), but if you ride for longer than 30 minutes without returning it to a station, 1) you get charged additional fees of at least $3, and 2) you have your 24 hour usage rights cancelled, which means you have to pony up another $7. For a traveler like me without a set route, it was annoying to check a bike out, meander for 15 minutes, and then spend the next 15 minutes frantically trying to reach another Divvy station so as to avoid extra charges. For commuters with regular routes, this wouldn't be a big factor, but for me it was. I felt rushed and anxious.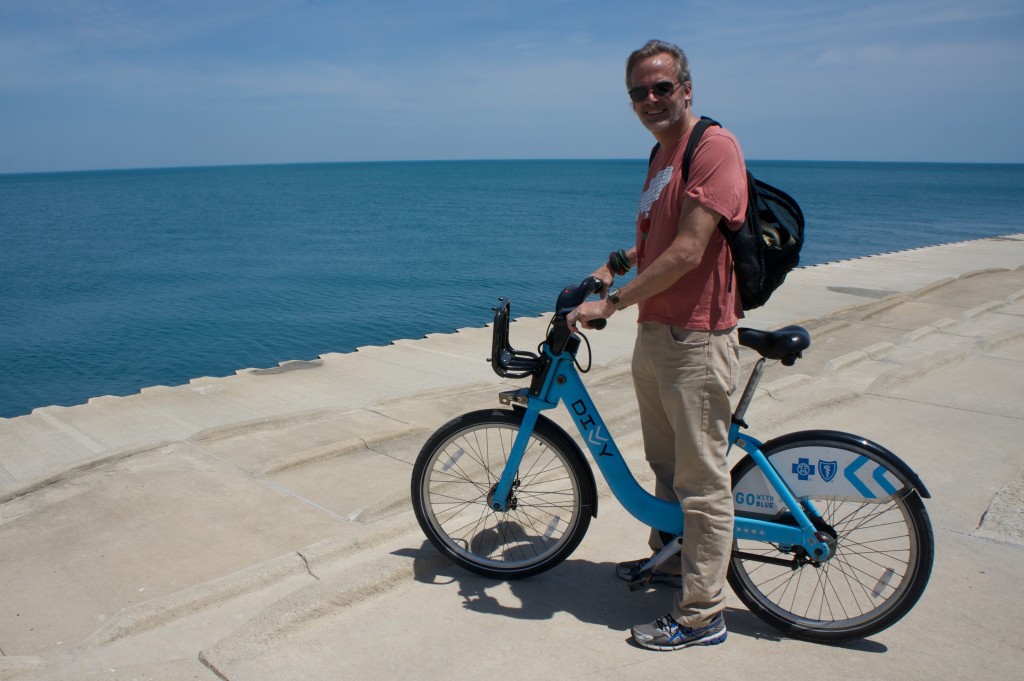 All this being said, Divvy Bikes can be a good way for a traveler to get around Chicago, but only if you plan your route carefully before setting out and stay cognizant of the time elapsed between stations. For people with a daily commute, though, Divvy Bikes are a very viable alternative to public transit and private vehicles.