Today I woke to the news about the terror attacks at the Bardo Museum in Tunis. Having been to the Bardo in late January, I can picture the scene there very clearly. Seeing the photos of frightened tourists sitting on the familiar ancient Roman mosaic floors brought the terror home to me.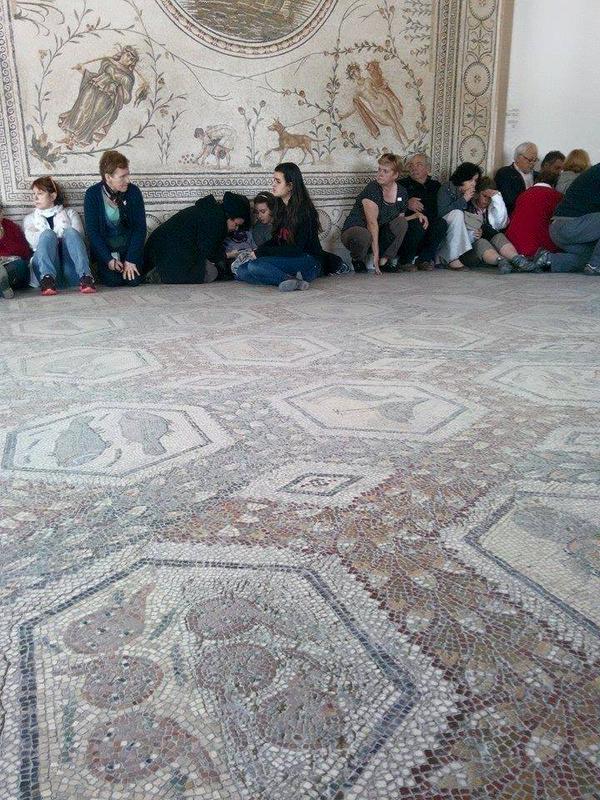 (Photo: Farouk Afi)
I spent the morning and early afternoon compulsively searching news sites for new information and contacting Tunisian friends and coworkers to make sure they were OK. The school I taught at, AMIDEAST Sousse, was closed for the day in light of the attacks as a precautionary measure.
My thoughts and hopes are with Tunisia tonight, the small country on the North African coast that welcomed me as a resident for seven months. When taxi drivers in Sousse would ask me what I thought of Tunisia, I would usually say that the best thing about Tunisia is Tunisians. The people I know there are no doubt horrified by what happened today and doubly disgusted that these acts of murder and savagery were committed by those who purport to carry the flag of Islam. I share their feelings.
One year ago, there was a terror attack in Kunming, China, about 70 miles north of where I was living. Like the attack on the Bardo, the Kunming attack took place in an building I had recently been in and knew well. At that time, I wrote:
I can well imagine the horror that the people at the Kunming train station felt as maniacs with two-foot knives ran through the station and indiscriminately stabbed, sliced and hacked away at innocent travelers. My heart goes out the victims and their families.
I feel the same way today about the people at the Bardo. And I hope I never have to write words like these again.