I'm particular about my bars. A good bar should be unpretentious. Welcoming. Not too loud but not too quiet. Old. Diverse in its clientele. A place where you can chat with strangers or sit quietly and read without being disturbed.
There aren't very many places that meet all those criteria — which is one reason why I am not a big bar-goer. But there is such a place in the Hyde Park neighborhood of Chicago. It's called The Cove. It's located at 1750 E. 55th Street. And it's got a great old neon sign out front.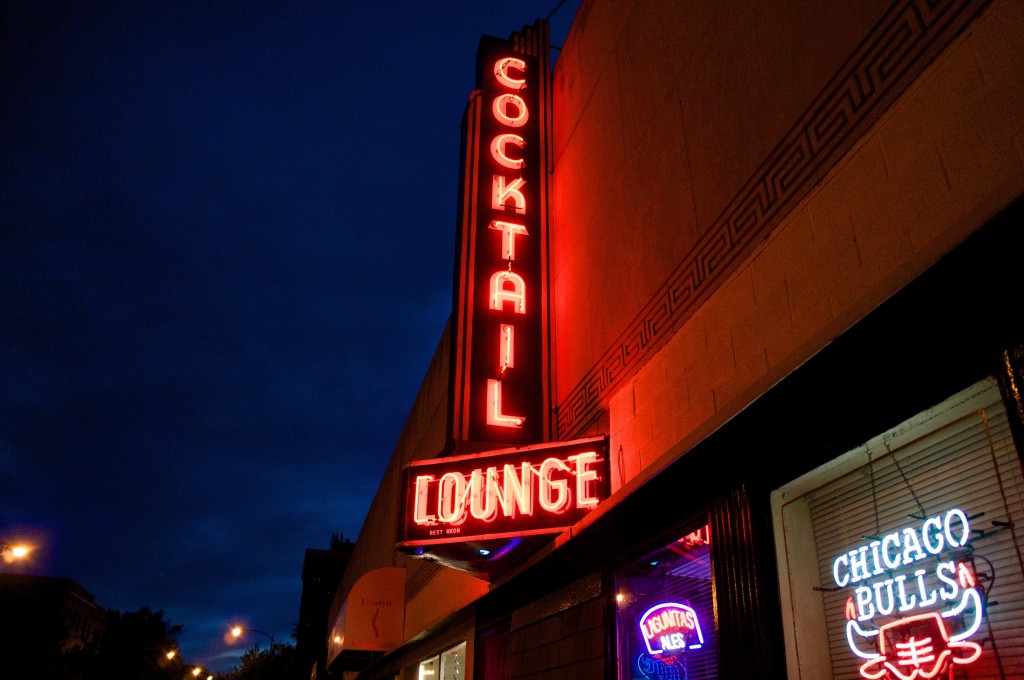 Inside, it's got a classic long-rectangle layout, with a venerable dark wood bar running down one of the long walls.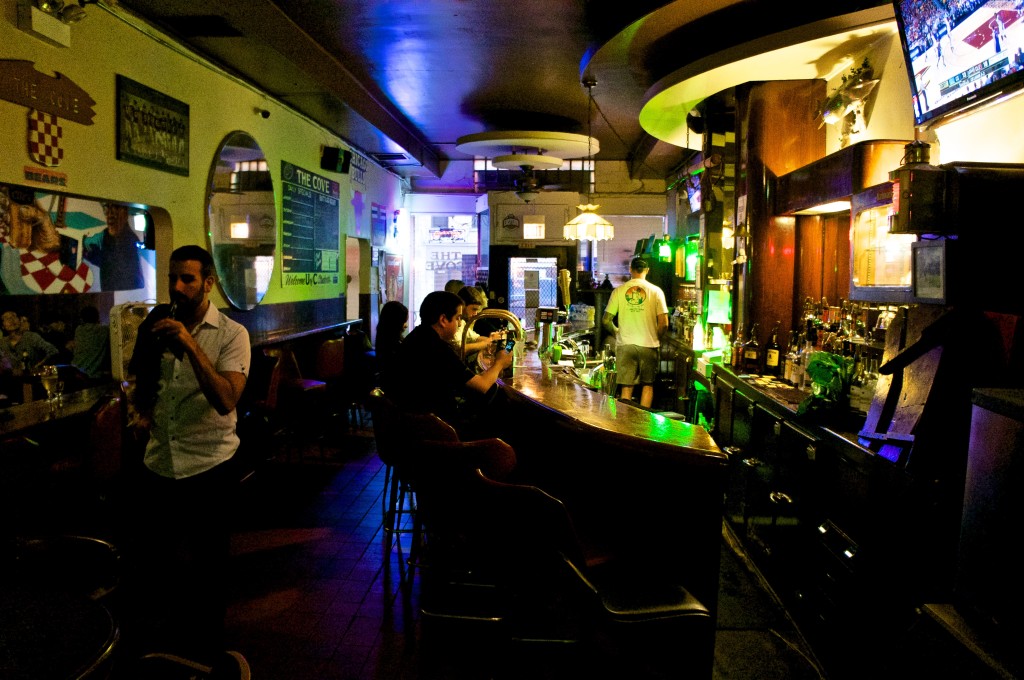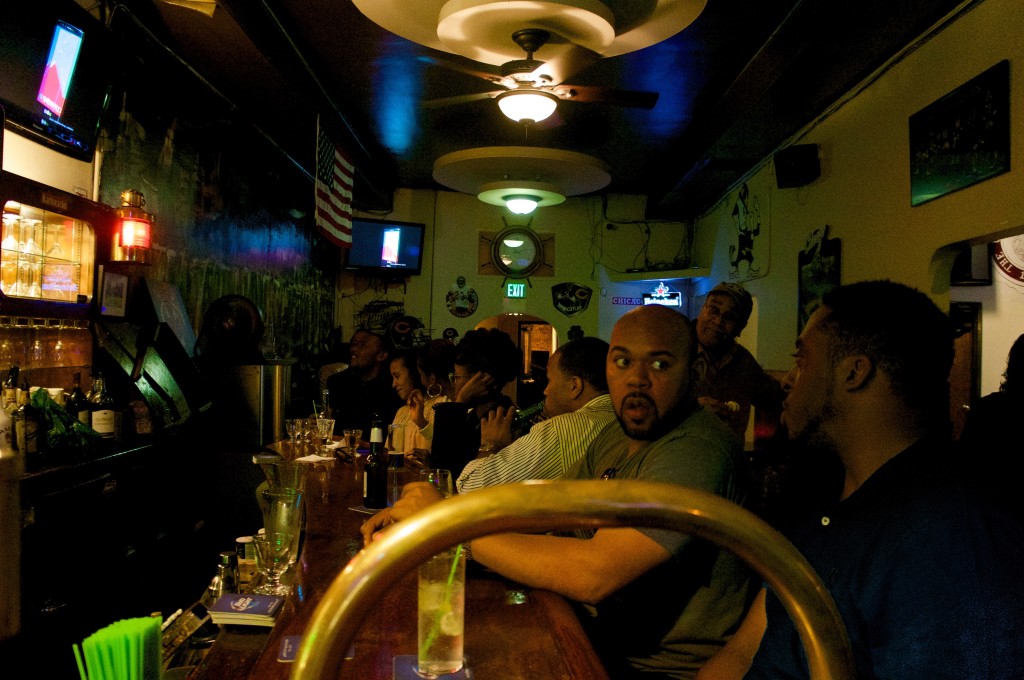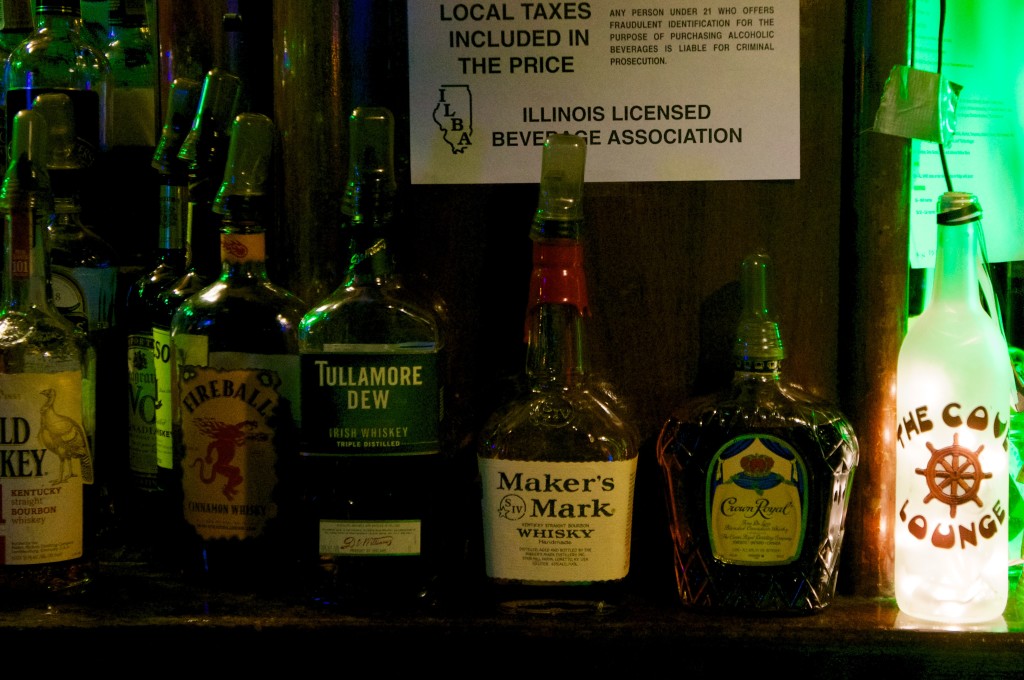 There's another room of the same dimensions that's accessible from the far end of the barroom. This gives The Cove room to seat a lot more people but doesn't spoil the cozy feel of the bar itself. The other room has a mural that depicts local heroes (though the portrait of Barack Obama is almost unrecognizable).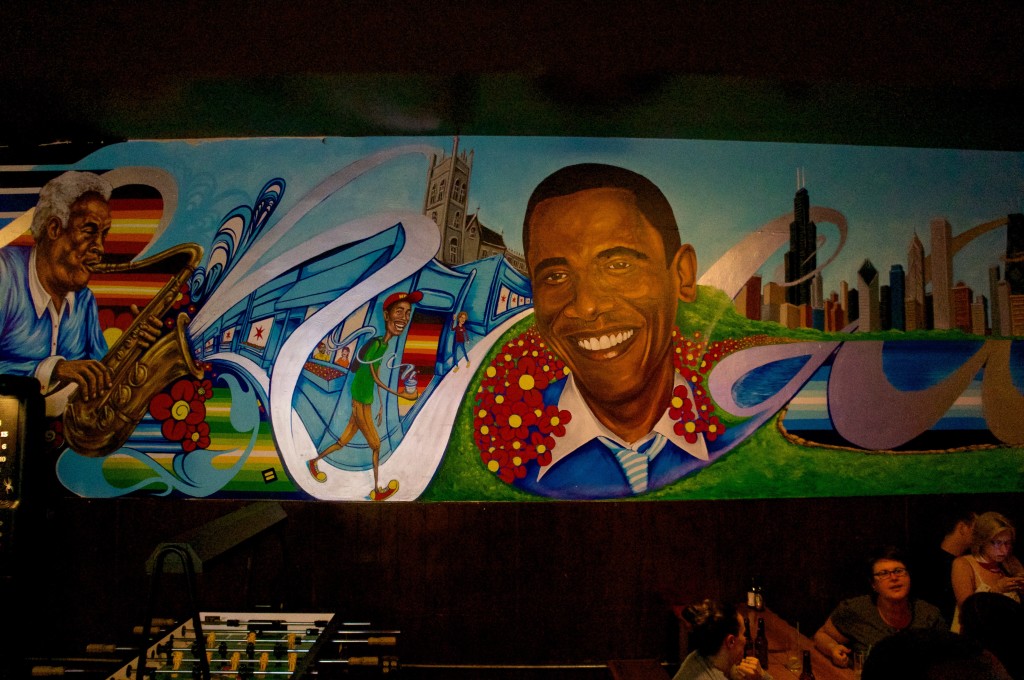 On the three nights I was there, the clientele seemed to be a mixture of neighborhood folks, U. Chicago grad students, down-dressed professionals and working-class Joes, men and women, old and young. Most bars I've been in are 90% one ethnic group or another. Not so at The Cove, where the mix over the nights I was there was about 50/50 black and white. There was an overall friendly, relaxed, welcoming feel to the place.
By the time I last left, it was dark out, the NBA finals had just concluded with a Warriors victory, and it was time for me to go. I took one last pic of the cool vintage neon sign and vowed to return when I could.