Yuxi has generally stayed out of the way of history since its founding in 960 AD. No famous battles were fought here. Yuxi has never been a vital commercial or political city. One of its claims to fame, though, is that it is the home of the ancestors (though not the actual birthplace) of Nie Er, the composer of the national anthem of the People's Republic of China, "March of the Volunteers." There are a number of parks, streets, and memorials to him here. One of then, Nie Er Park, is right around the corner from my apartment. As befits a greenspace named after a musician, the park attracts many traditional Chinese musicians every day of the week, but especially on Saturday mornings. I spent a few hours there this morning.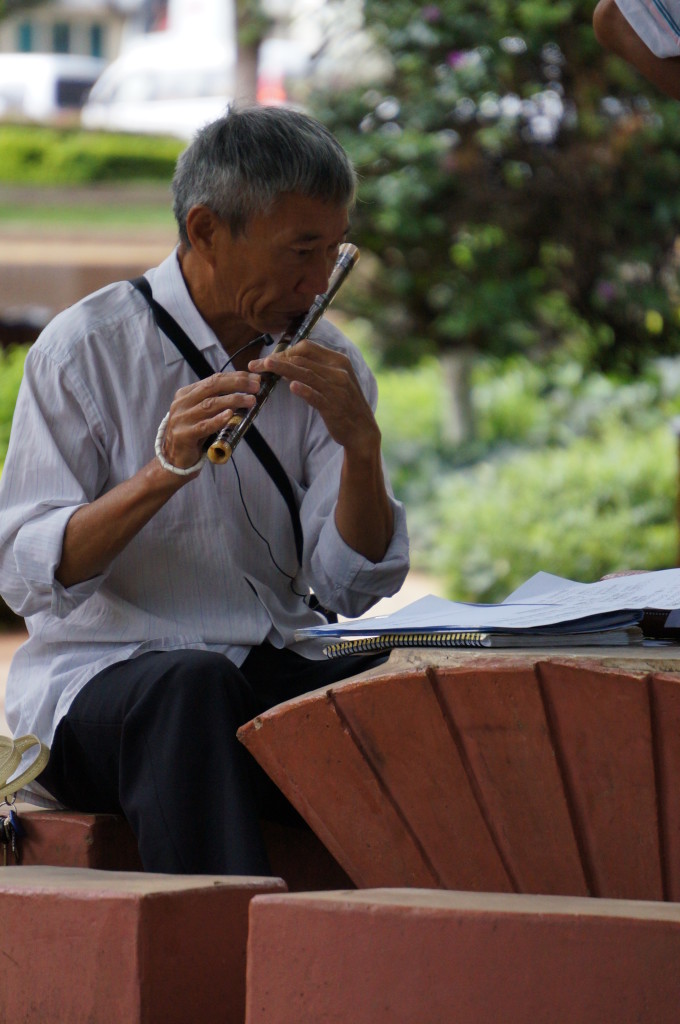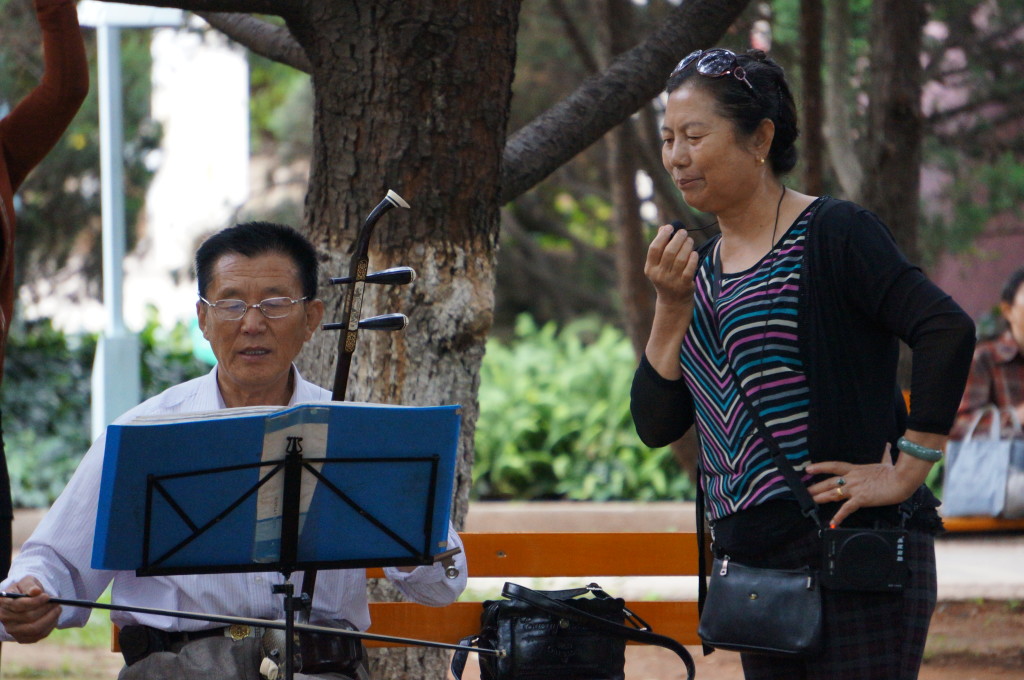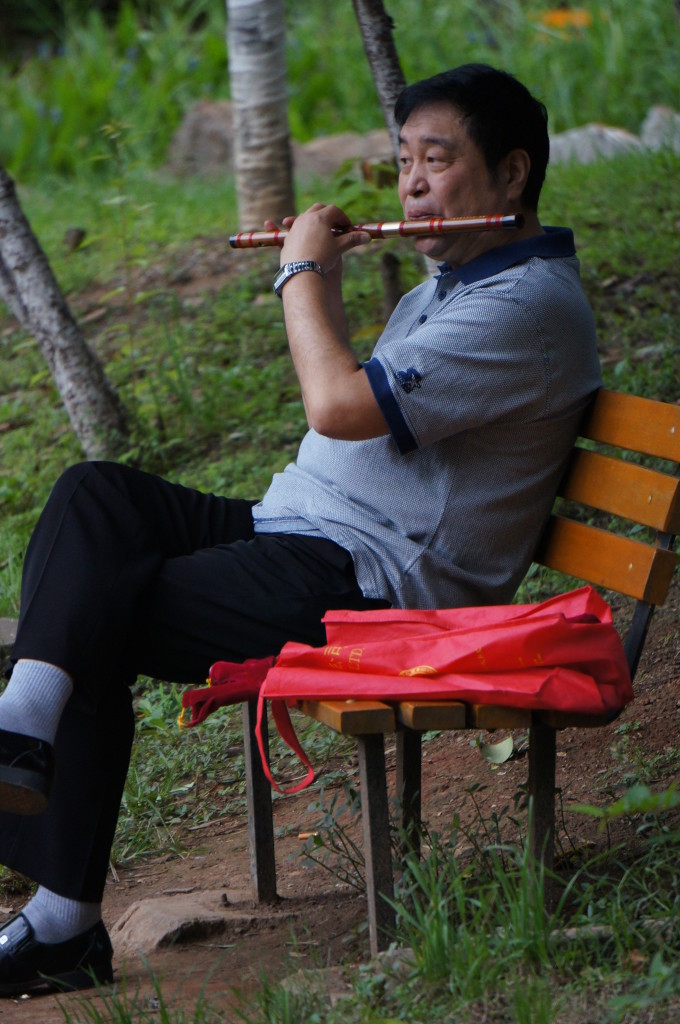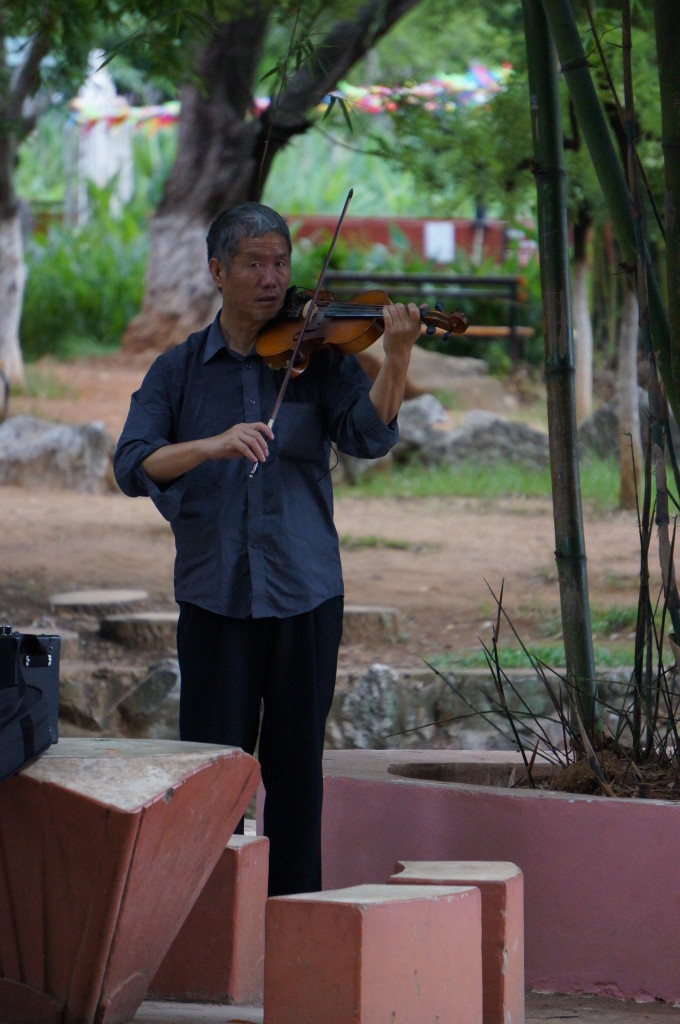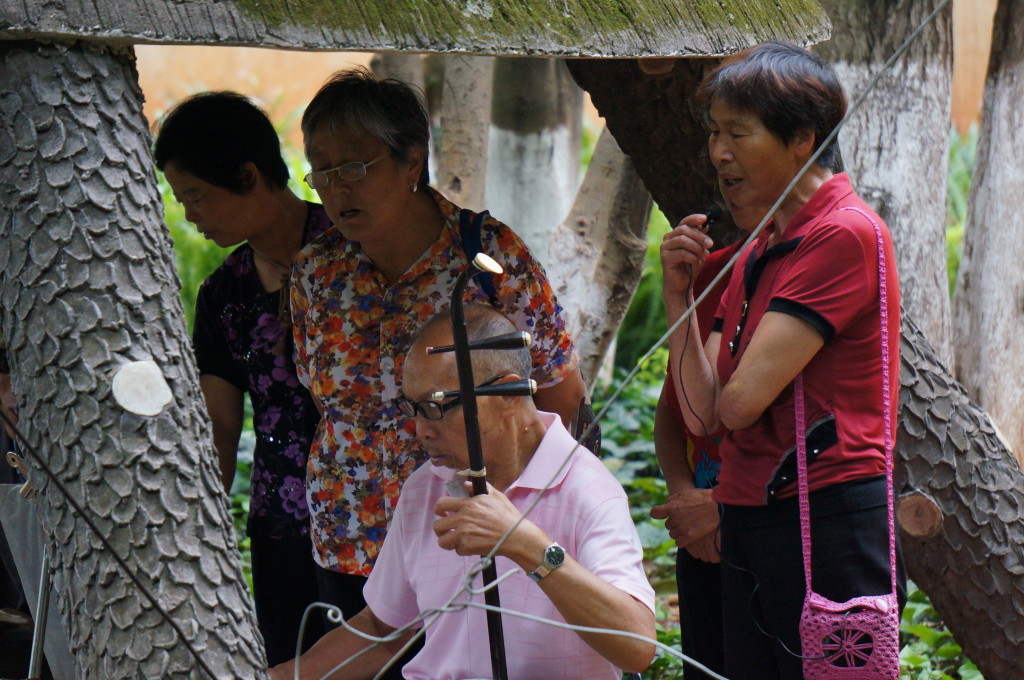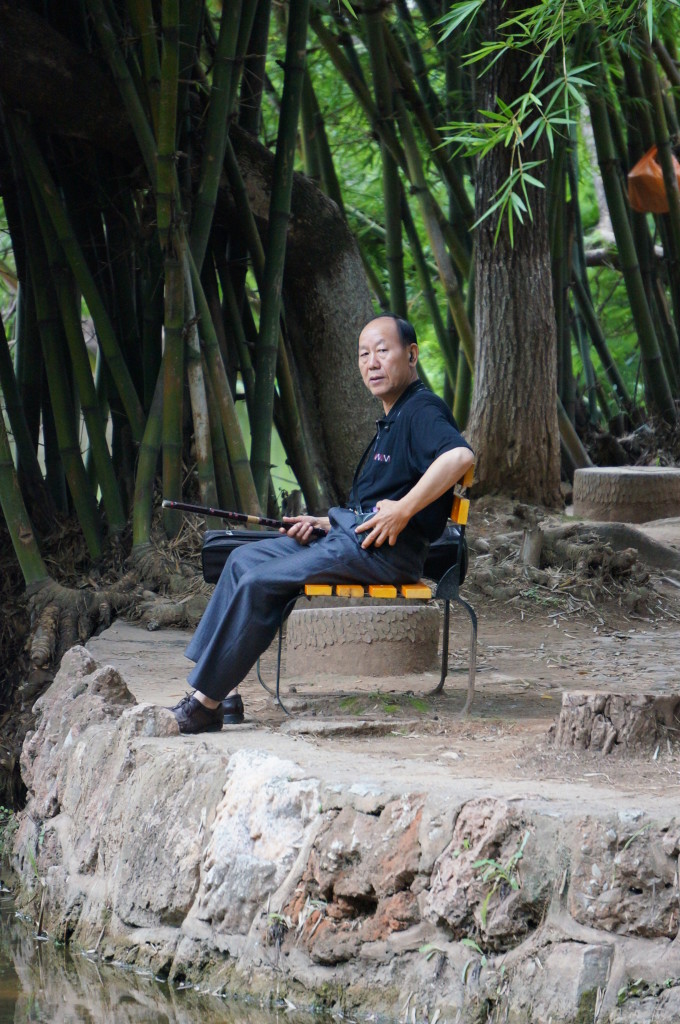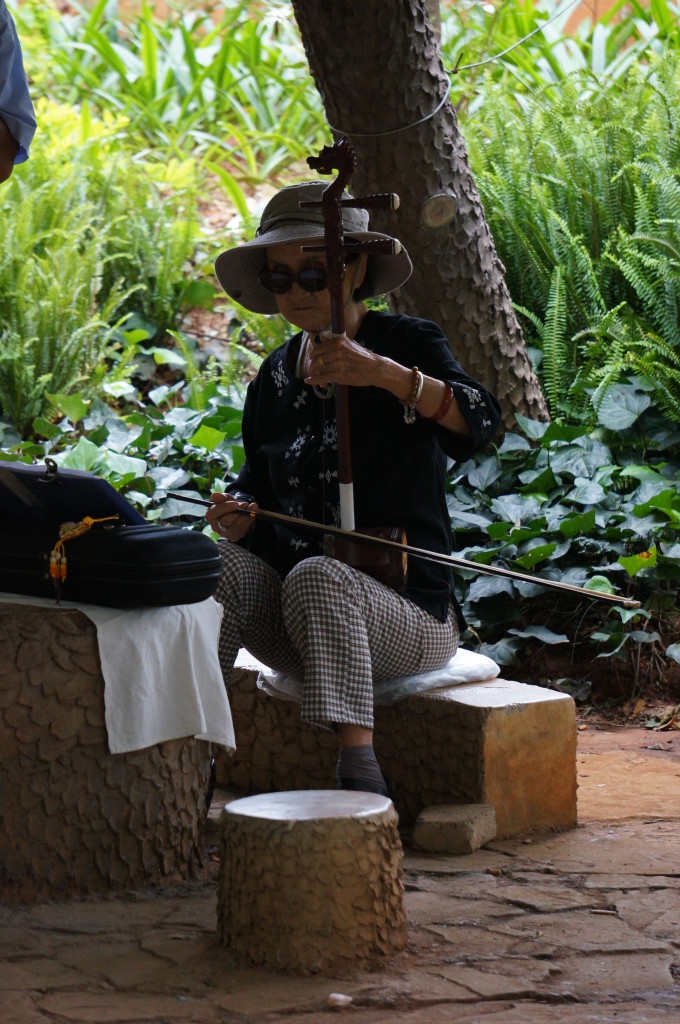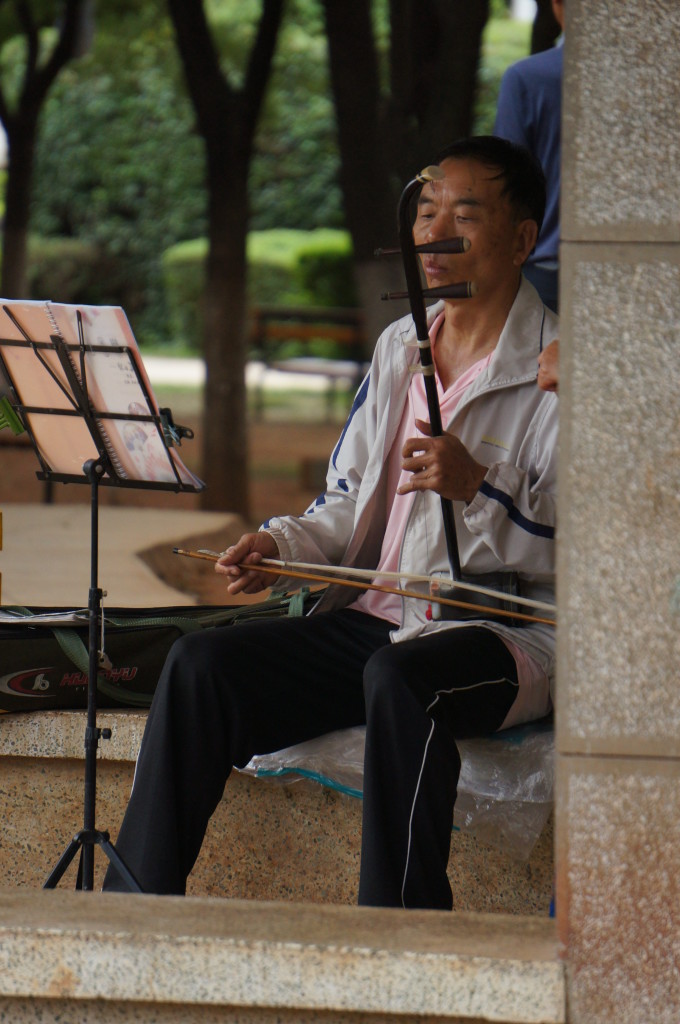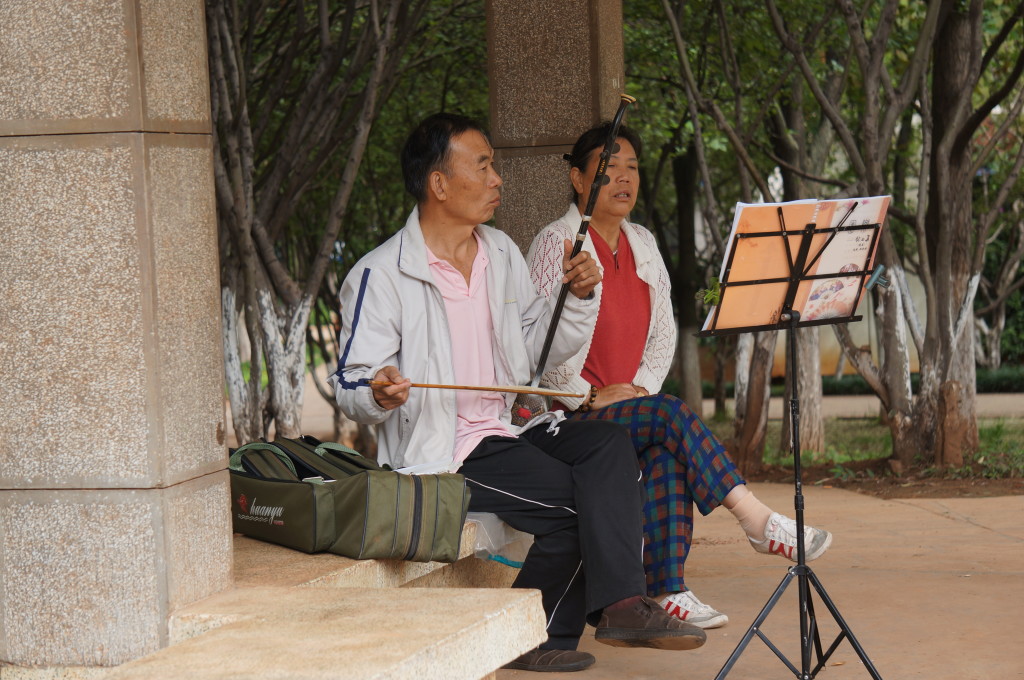 The most interesting performers here were a 25-piece string orchestra with a vocalist. Considering that all these musicians are amateurs just out to play for the joy of it, I was impressed that they could actually get that many people together at one time. Unfortunately, the orchestra played in the round, which made getting a shot of the whole group frustrating, so I tended to focus on the individual musicians.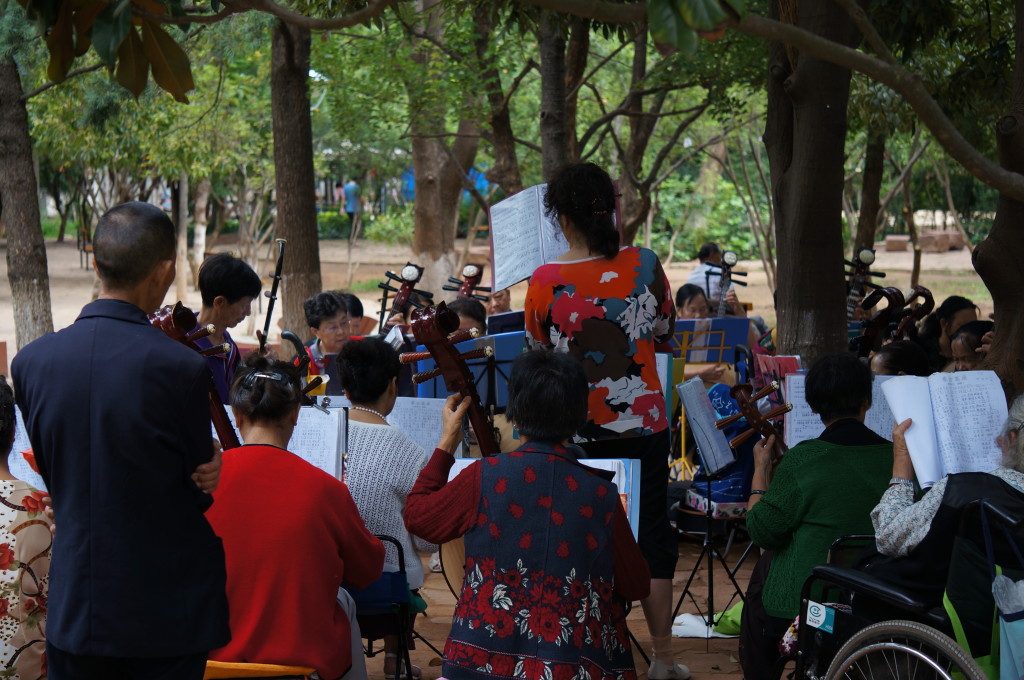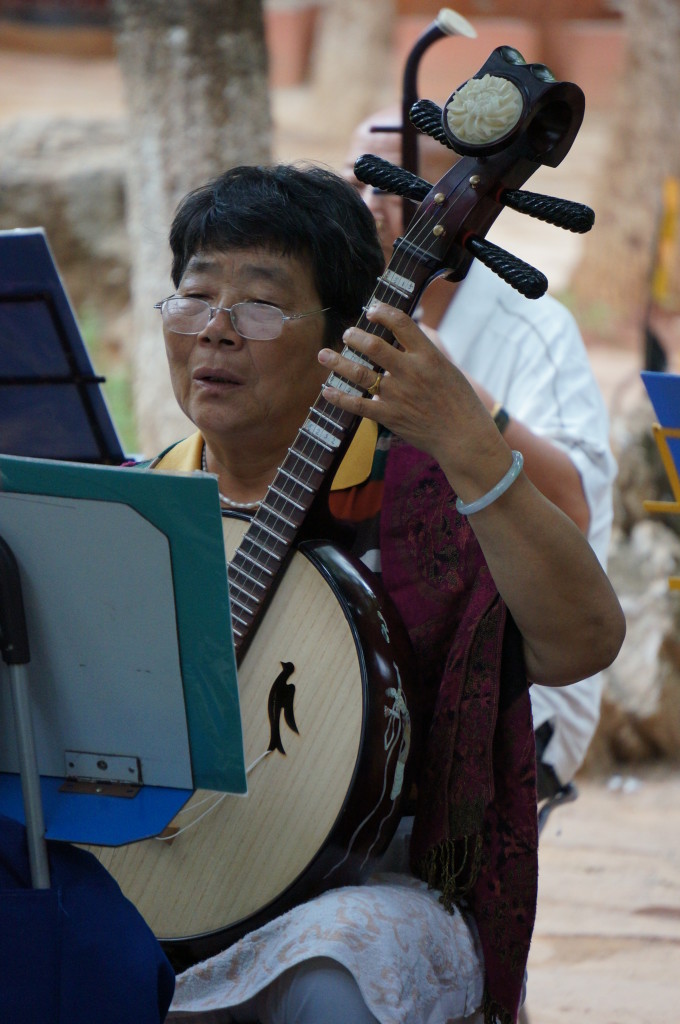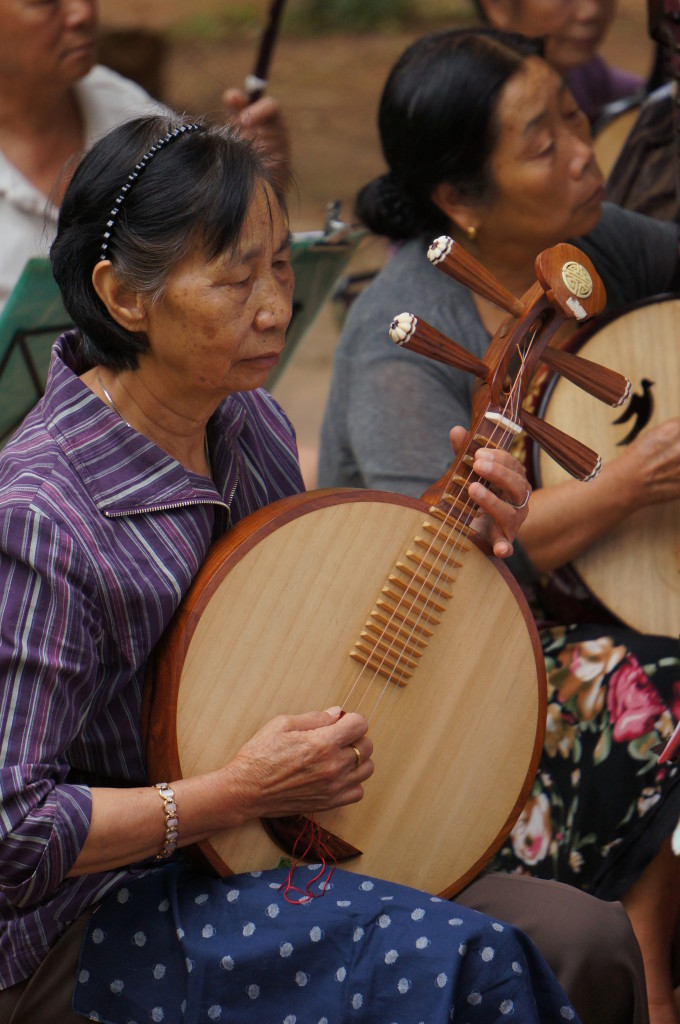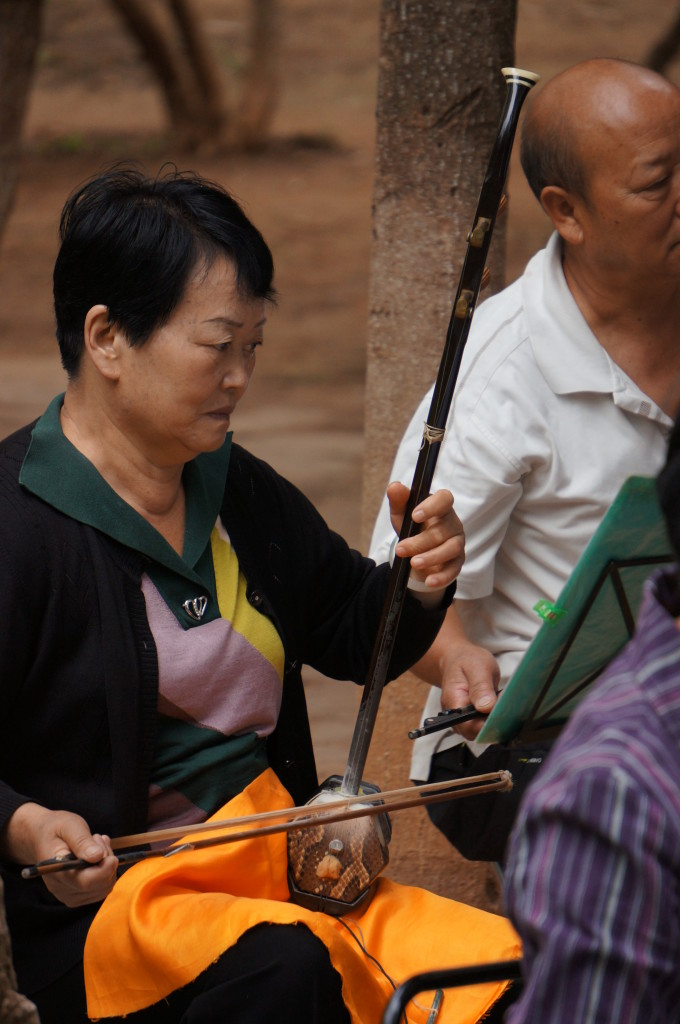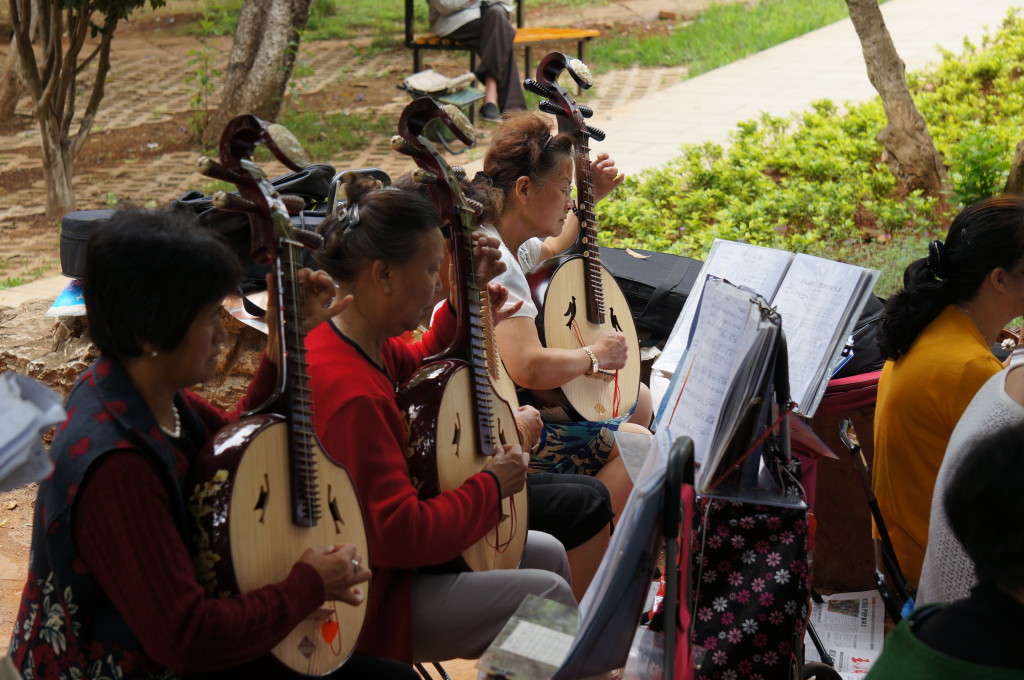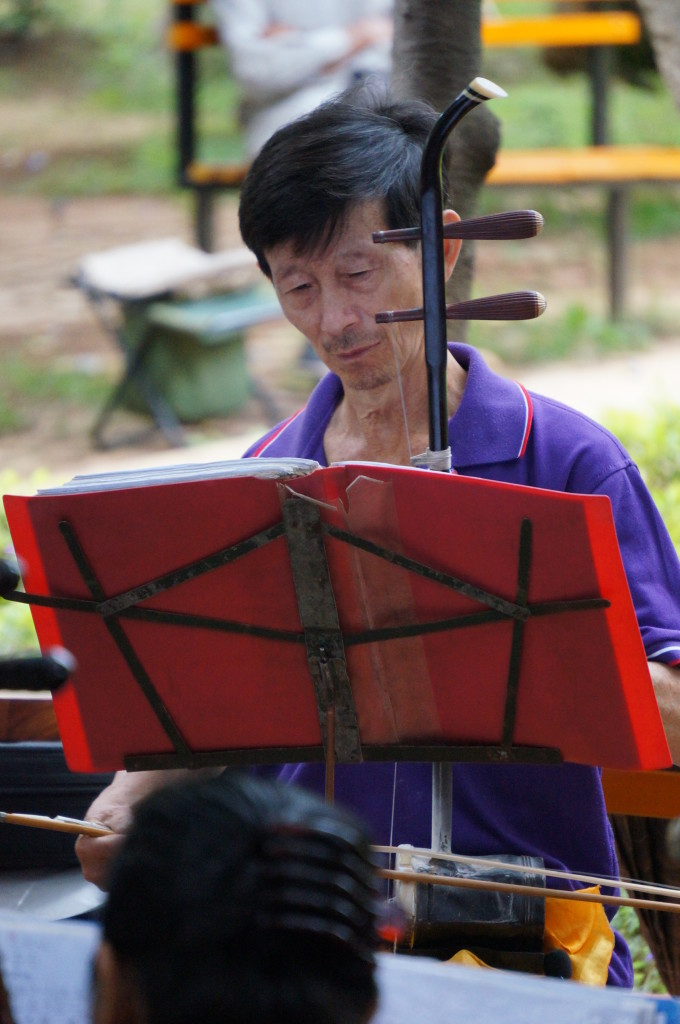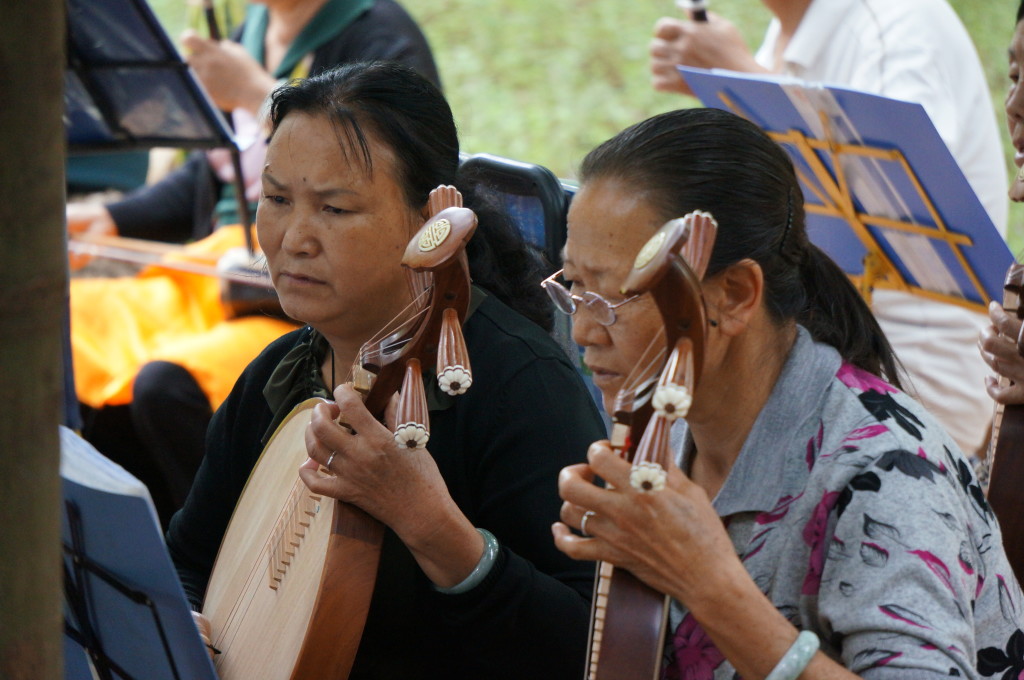 All the musicians in the park today were at least middle-aged, and most were older. This doesn't seem so different to me than the situation in other cultures, where traditional musical forms are preserved by the older generation but ignored by the young.