It was 60 days after Hurricane Maria devastated Puerto Rico. After an 80-minute drive from San Juan, 17 of us rendezvoused in Utuado, a down-at-the-heels town in central Puerto Rico.
The owners of a fabric store there allow United for Utuado to use their shop as a staging area for relief work. CP Smith, the man behind the organization, gave us our mission orders and reviewed the specs on the water filtration systems we were to give away.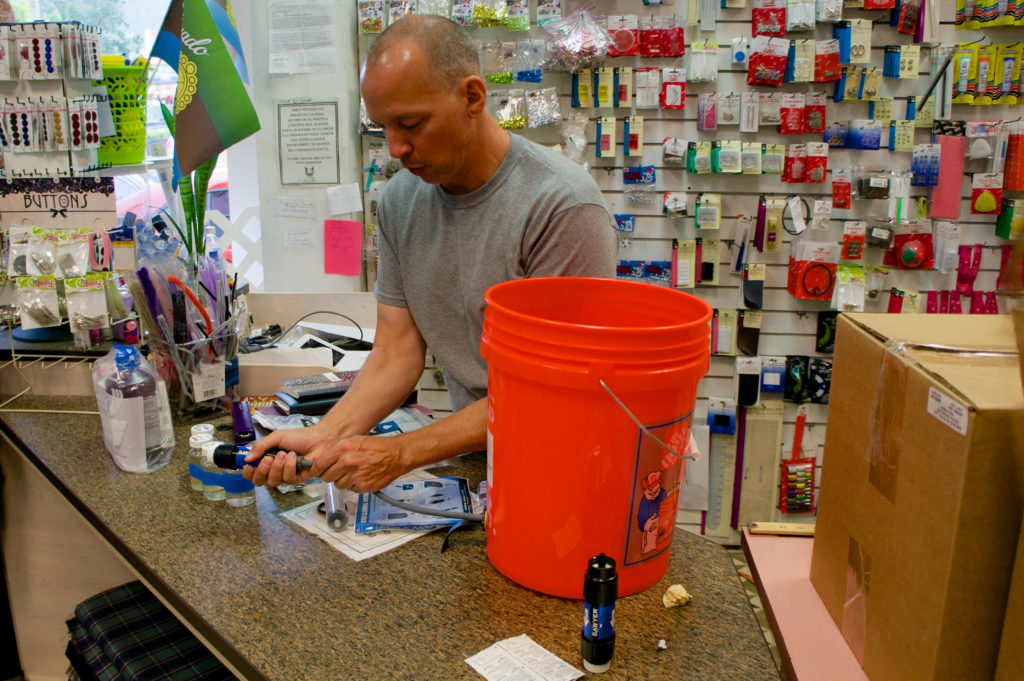 Then we loaded my 4Runner and three other SUVs with the filters, MREs, packs of OTC meds, Pedialyte, diapers, toiletries, and medical supplies.
Our team consisted of Angel, a gastroenterologist; Francisco, an internal medicine physician; Dee, a restaurant owner and force of nature; and Khalah, a computer programmer who handled nav and comms. I was the wheelman and general factotum.
We crossed the remaining river bridges that dot the town and headed up from the valley into the mountains.
It was raining. The roads were bad, deeply potholed stretches of crumbling pavement barely wider than the truck.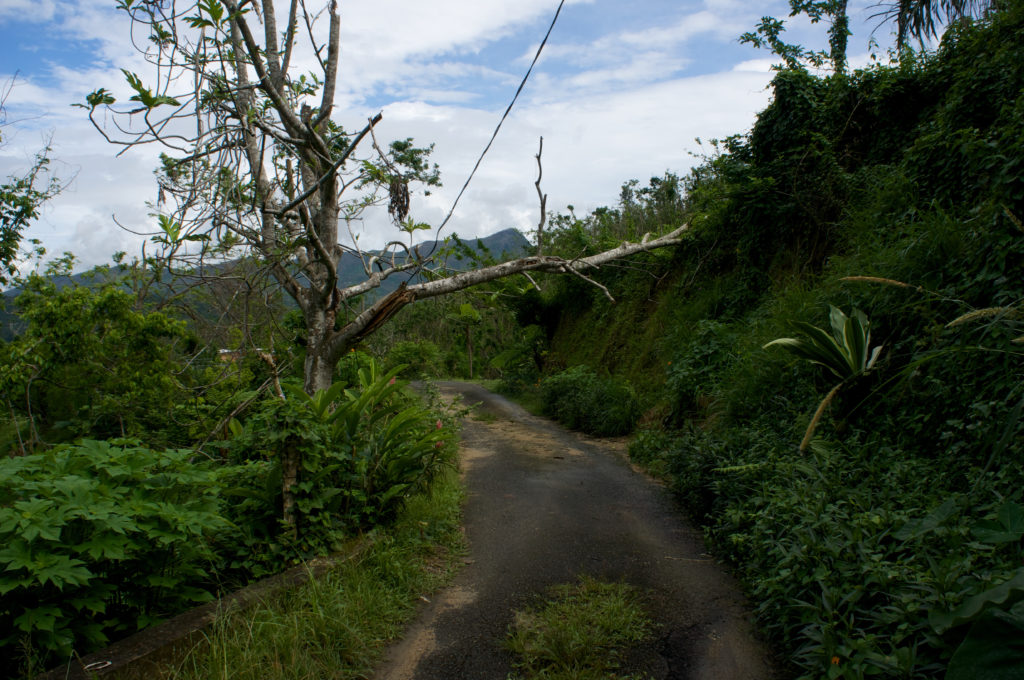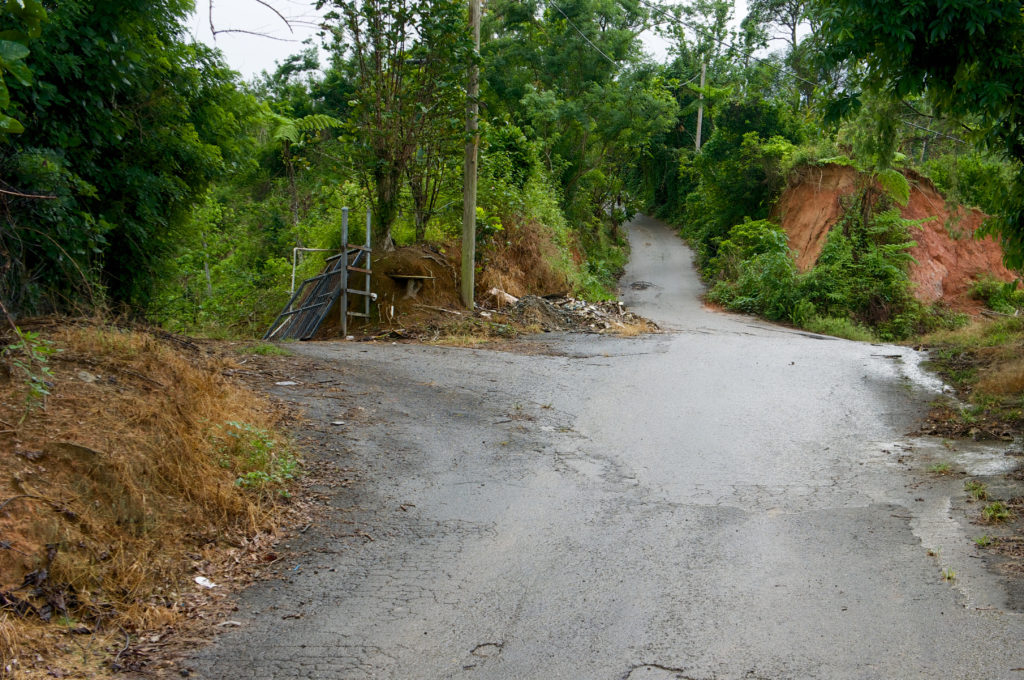 Downed electric lines littered our path. We just rolled over them.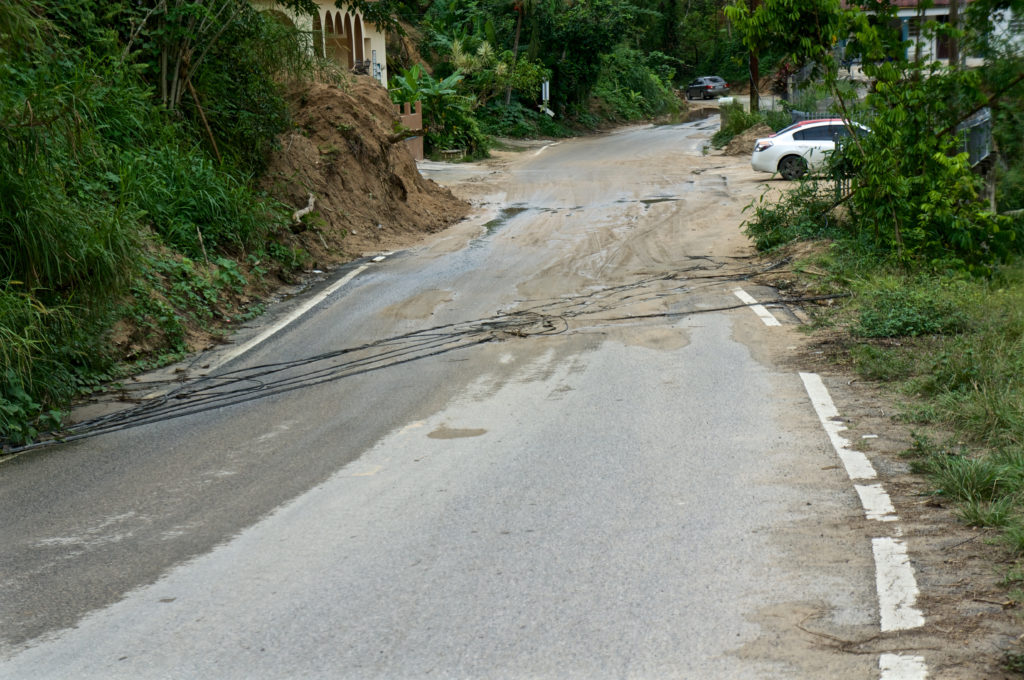 We passed many houses that had been destroyed by the hurricane. These were somber reminders that people here had died in the storm and its immediate aftermath.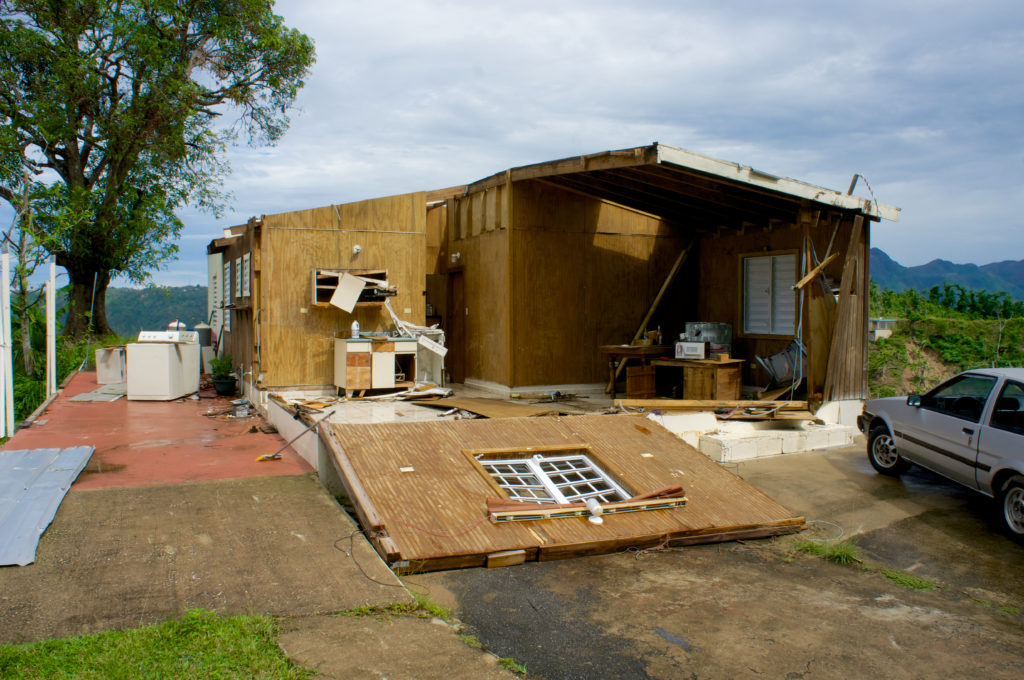 As we wound our way up, we traversed portions of road that had been washed out by rain and mudslides. Their edges were defined by sheer drops down the mountains. I worried that the remaining roadways might have been undermined by rushing water; I hugged the mountain as much as possible. Conversation in the truck slowed as we motored upward. The 4Runner rarely got out of first gear.
More than one person we talked to en route told us that not long ago, a car had slipped off the edge of the road and rolled down the mountain, killing all but one member of the family inside. After that, one of the doctors got out of the 4Runner and walked across a particularly dubious-looking stretch of cliff-edged pavement. Whether this was out of genuine concern for his hide or a humorous attempt to scare the rest of us I couldn't work out.
Our primary objective was to distribute and install water filters and teach people to use them. The heart of these devices is a cylinder about the size of a bratwurst. Inside each is a bundle of carbon nanotubes, each 0.1 microns in diameter. To set these up, we used a tiny butane torch and a utility knife to poke a hole a Homer Bucket, a garbage can, or some other plastic container. We installed a tap through the hole and connected the tap to a filter.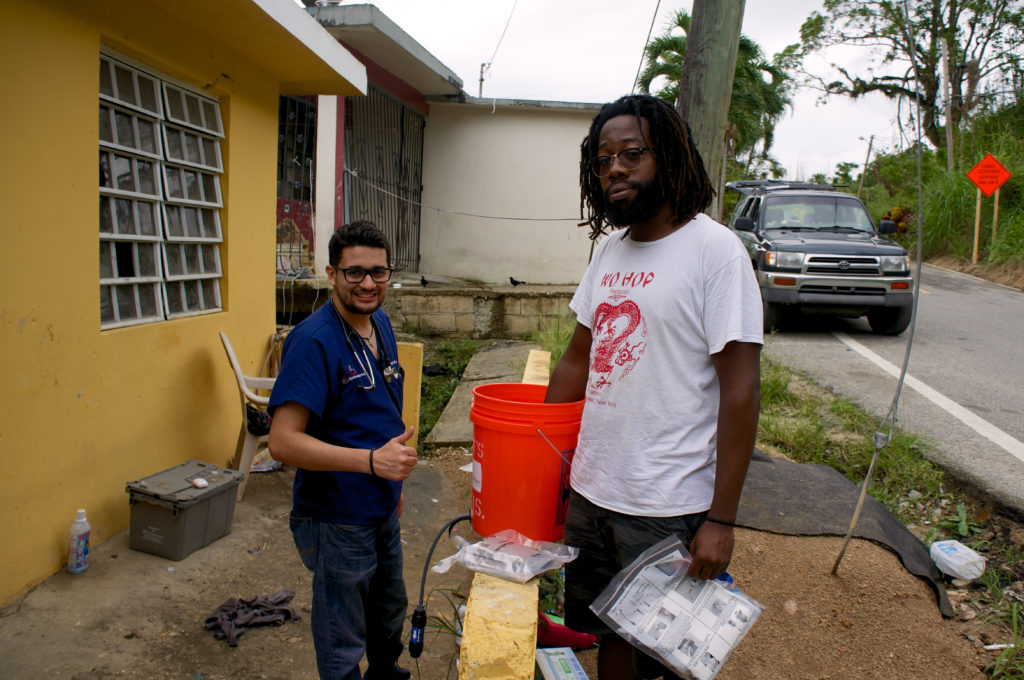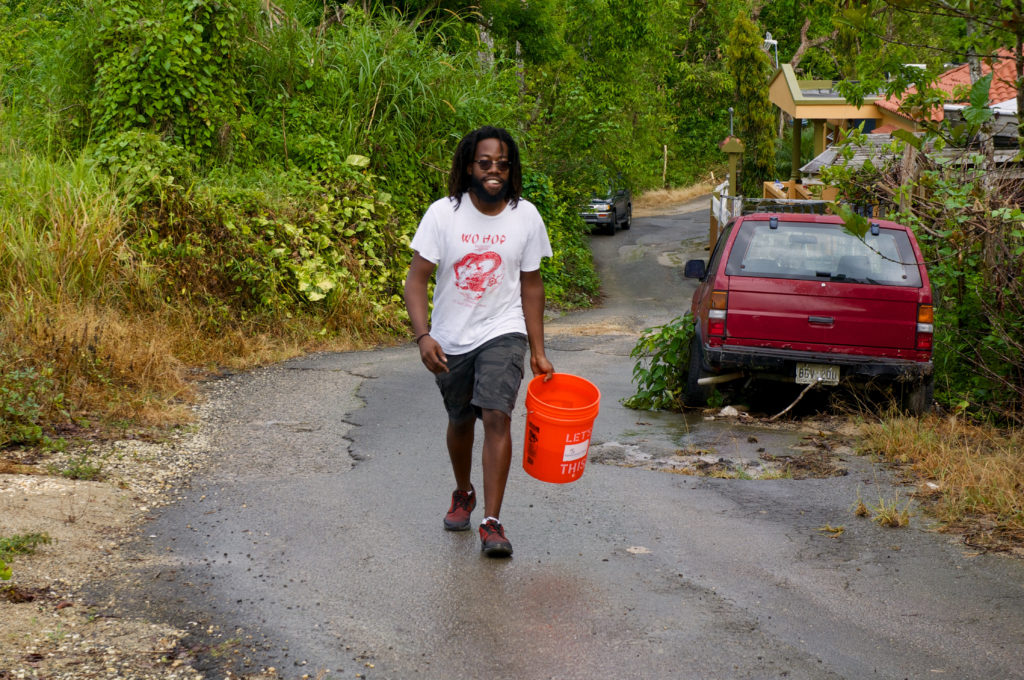 Installing the filters in deeper buckets posed some interesting challenges and provided one of the few lighter moments of the day.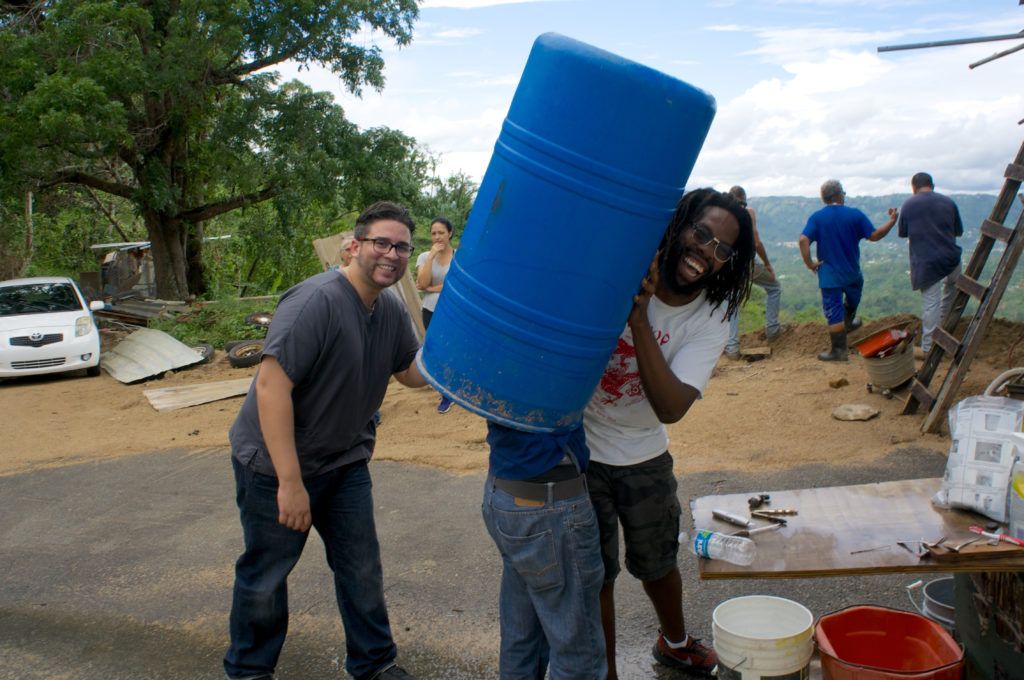 The nanotubes screen out bacteria and particulates. This is vital in a region where people are drinking from mountain streams. There have been hundreds of cases of leptospirosis here many of them fatal. Fine as the filters are, though, they don't stop viruses or atomic-level contaminants such as heavy metals and other toxins.
The doctors in our team performed medical assessments, passsed out OTC meds, and noted serious conditions that might require evac or hospitalization.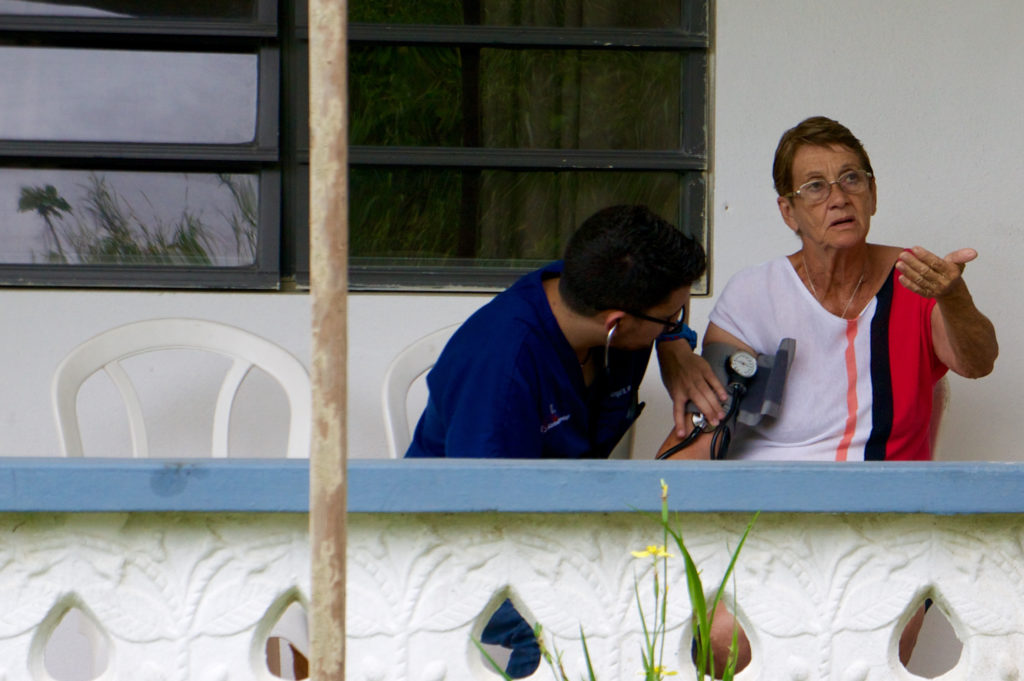 All of us took note of situations that might require follow-up from social workers, medical teams, FEMA, or other relief workers.
We also dropped geolocation pins in a mapping app at each stop and took a census at each house. This data went straight to an outfit in Cambridge, Massachusetts which is compiling a detailed disaster map of the region.
To describe the area around Utuado as marked by rural poverty would be accurate but insufficient. It's also marked by very intelligent and resourceful people. Living on a mountainside isn't easy, but it breeds self-reliance and a spirit of neighborly assistance. One area of the road that had been partially washed out had been rebuilt by the locals using felled power poles, downed guy wires, pieces of blown-off corrugated roofing, and their own ingenuity.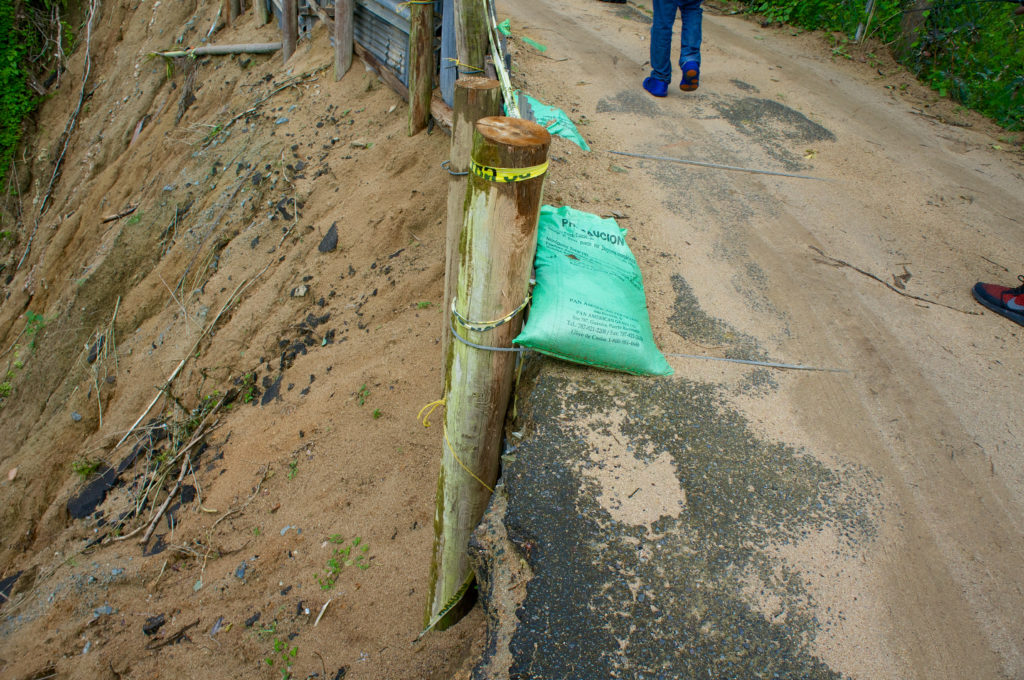 In the same area, a man was raising downed power lines (which weigh hundreds if not thousands of pounds) that hung limp from the remaining utility poles. He attached the broken end to the back of his Corolla, drove forward, and slowly lifted and tightened them. Everyone we saw had some kind of jerry-rigged water collection apparatus.
The individual stories we heard were as many and varied, as uplifting and disturbing, as simple and complex as the rest of human experience.
We interrupted one woman as she and a couple neighbors were about to celebrate her birthday. We installed a water filter on a Homer Bucket, which she said was the best birthday present she could have hoped for.
We found another woman sitting in front of her hillside house high on something with a telltale thousand-yard stare. She made no move to get up. The doctors examined severe burns on her ankles and shoulders, which she vaguely explained she got "when a candle exploded." Her two daughters, maybe eight and five, ran barefoot in the street, ate Chef Boyardee cold from the can, or played on a sodden mattress that was angled precariously on the front porch. Around the back of the house, we were alarmed to see that one of its concrete support beams had been dislodged by the storm and the mudslides.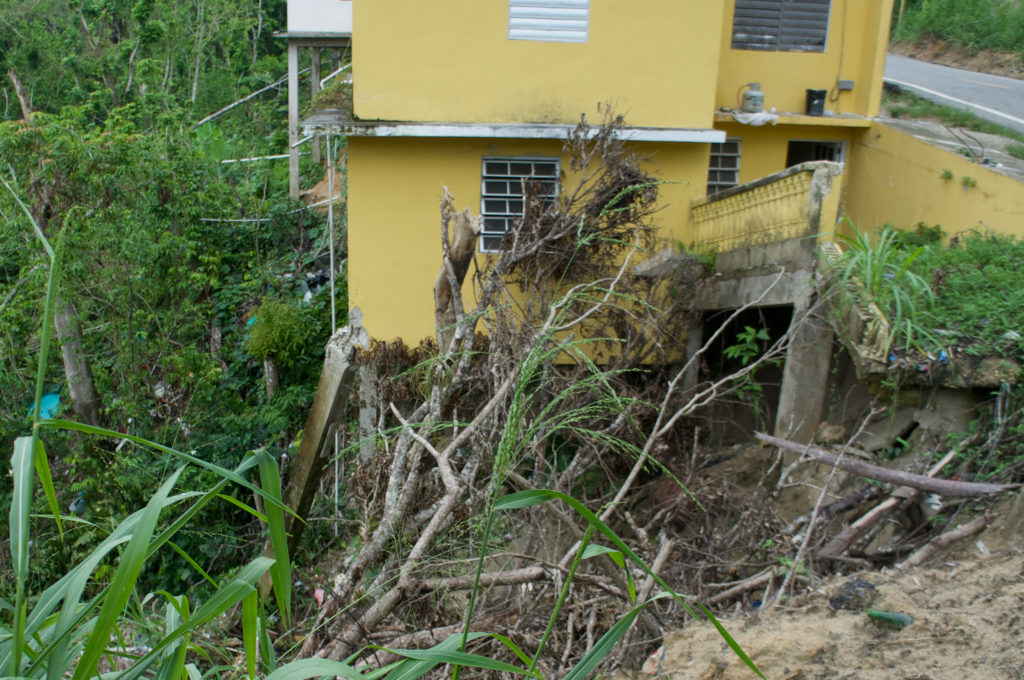 We put together a water filter for her, but I had no confidence that she understood our instructions on how to use and maintain it. This was one case where Dee followed up with FEMA and other relief agencies in hopes that, at the very least, the family could be relocated somewhere safer.
A smiling seventyish man with a well-muscled frame, leathery brown skin, and a shock of silver hair began to give Dee a tour of his property. As he explained the improvements he had made over the years, he began to cry. "What will I do now? I love you. I love you. Thank you for coming," he repeated.
Our most poignant stop took place toward the end of the day. By then, we were out of radio range of the other three trucks and anxious to get back to town, lest the others worry about us. An older woman led us into her house where, in what once might have been a living room, was a large crib. Lying crabbed on the mattress was her eleven-year-old grandson, a child with severe cerebral palsy and other profound disabilities. He wore only a diaper. He looked at us from his contorted position and might have smiled.
The doctors examined the boy and pronounced him in good condition and free of bedsores. The room was cluttered but clean. There was no sickroom odor. Solar panels and big batteries, donated by another relief agency, kept fans and other electricals running. Most remarkable was the grandmother's beatific smile and easy laugh. Caring for a seriously disabled child on a remote mountainside would drive me into deepest despair. I marveled at her strength and character.
Back in town, we reconnected with the other teams, unloaded the remaining supplies into the fabric store, and went to a local restaurant for dinner. It was decompression for us all. We shared our experiences. Though the day had been long, we all felt energized. As we sat and talked, the power went out for about twenty minutes, reminding us that there is still much work to be done here.