We hired Hoi An Motorbike Adventures to lead us on a five-hour ride through the countryside surrounding Hoi An. They provided us with Tony the tour guide and an 80's-vintage Minsk motorcycle.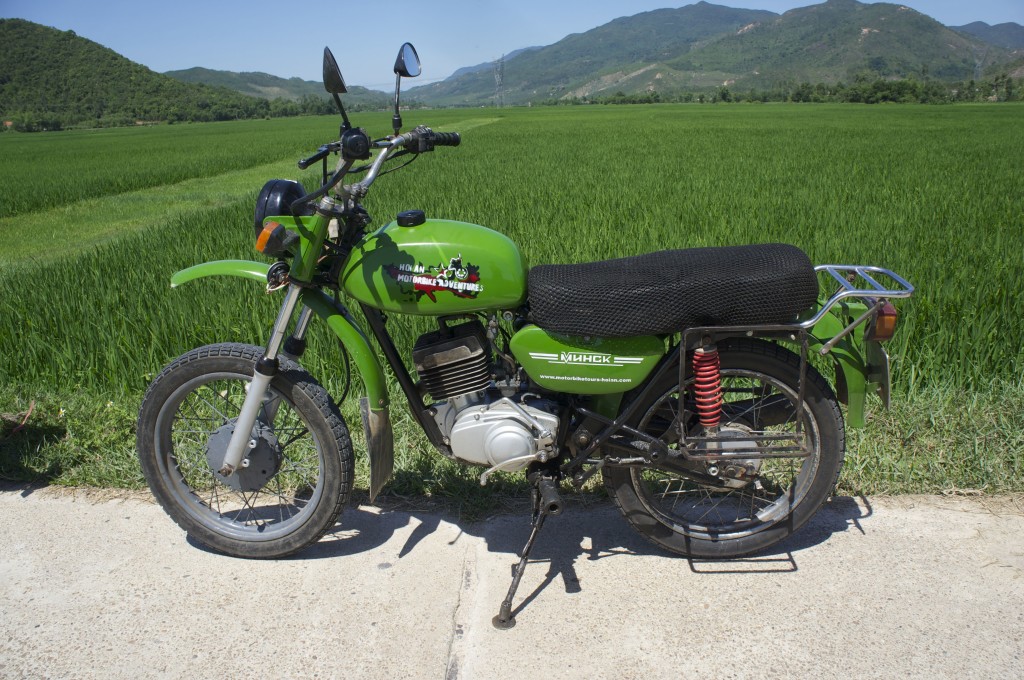 The mighty Minsk has an interesting history. It began as a German design and was produced during the Nazi period. Then, as Wikipedia describes it,
[a]fter World War II the documentation and equipment of the German DKW factory in Zschopau were taken to the USSR as war reparations. Production of the RT 125 model began in Moscow under the M1A brand.

By the Order No.494 of the Ministry of automotive industry of the USSR dated July 12, 1951 the production of M1A was transferred from Moscow to the Minsk Motorcycle and Bicycle Plant (MMVZ, then Motovelo).

M1A became the basis of simple and reliable classic Minsk models, the history of which continues to this day.
This is every motorcycle you've ever seen in a World War II movie. It's similar to the bikes used in the motorcycle chase sequence in Indiana Jones and the Last Crusade (though those were actually Dneprs, I think). It's powered by a small two-stroke engine and sounds like a chain saw. One of its quirks is that the kick starter is on the left side, which prompts many (including me) to start it before mounting so the engine can be kicked to life with the right foot as god himself intended. It was a blast to ride.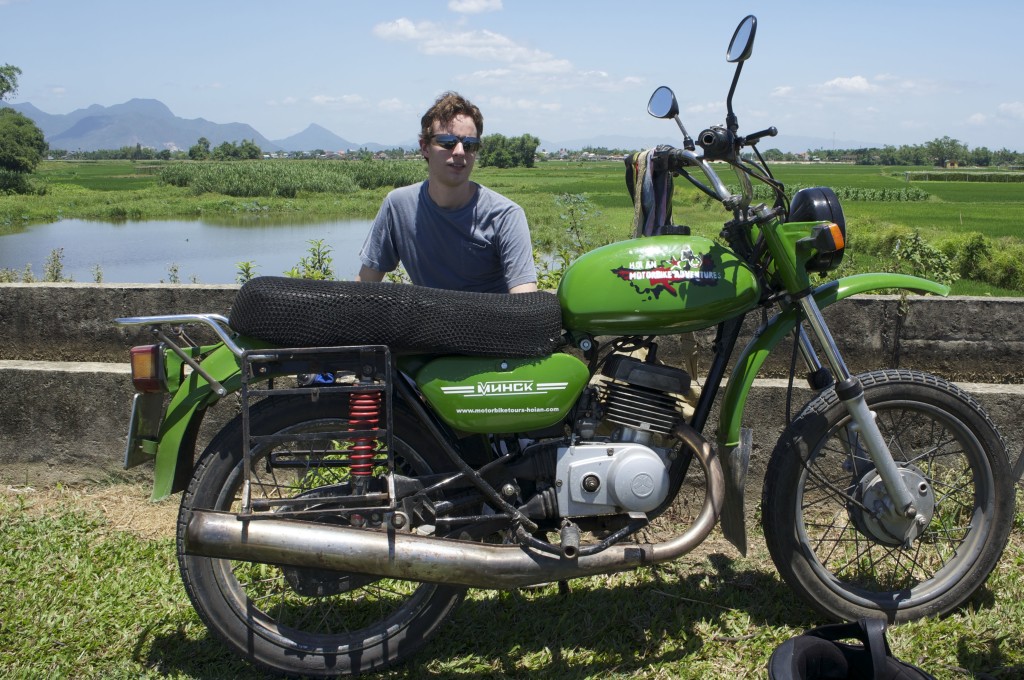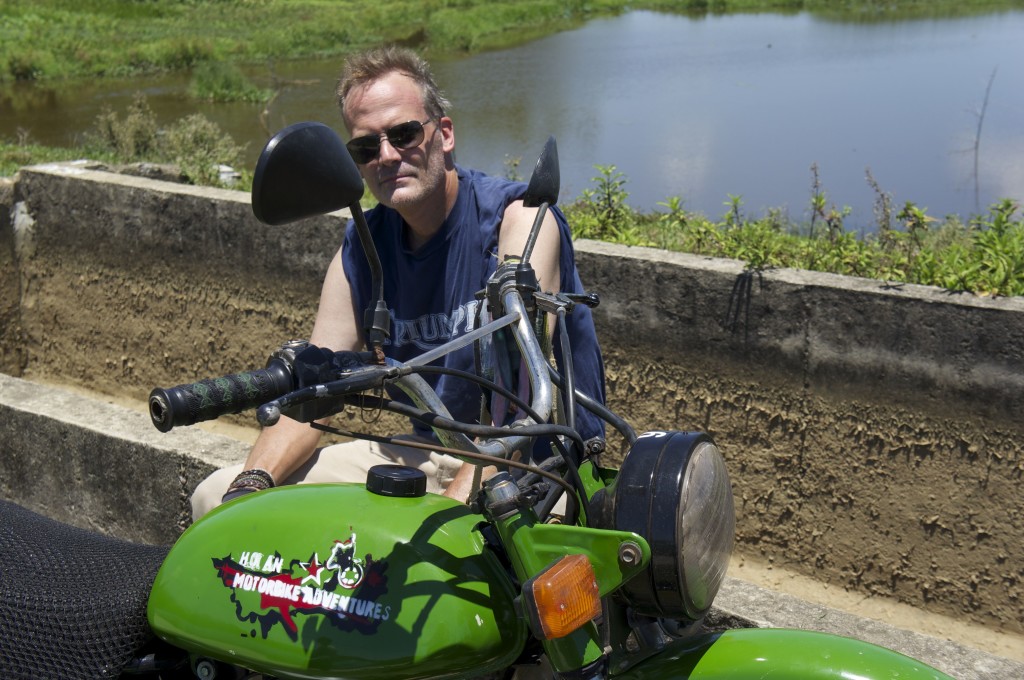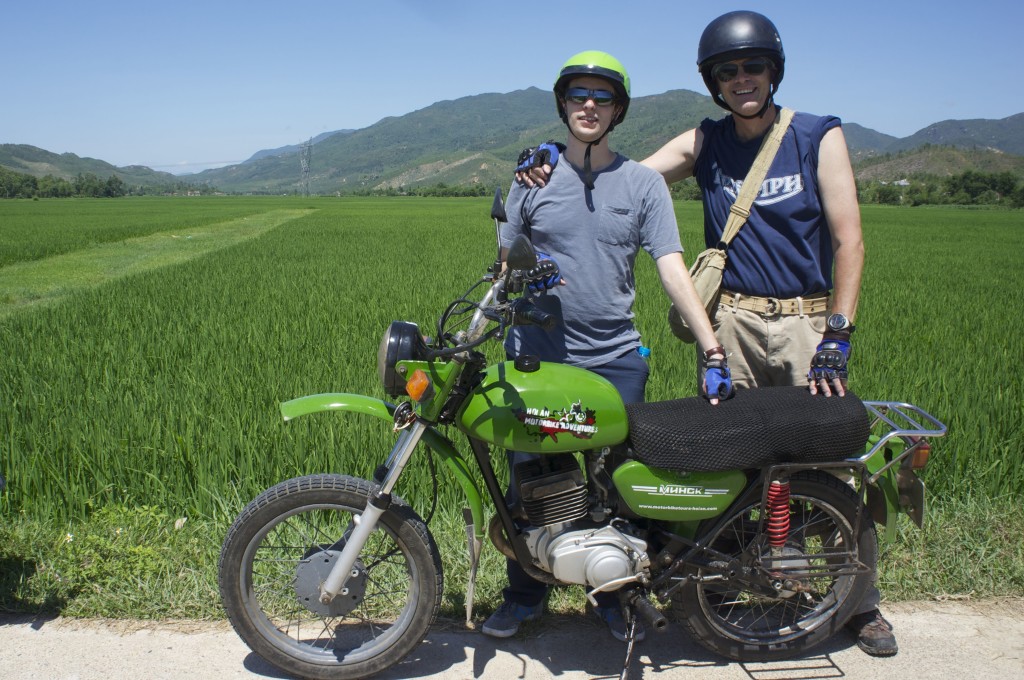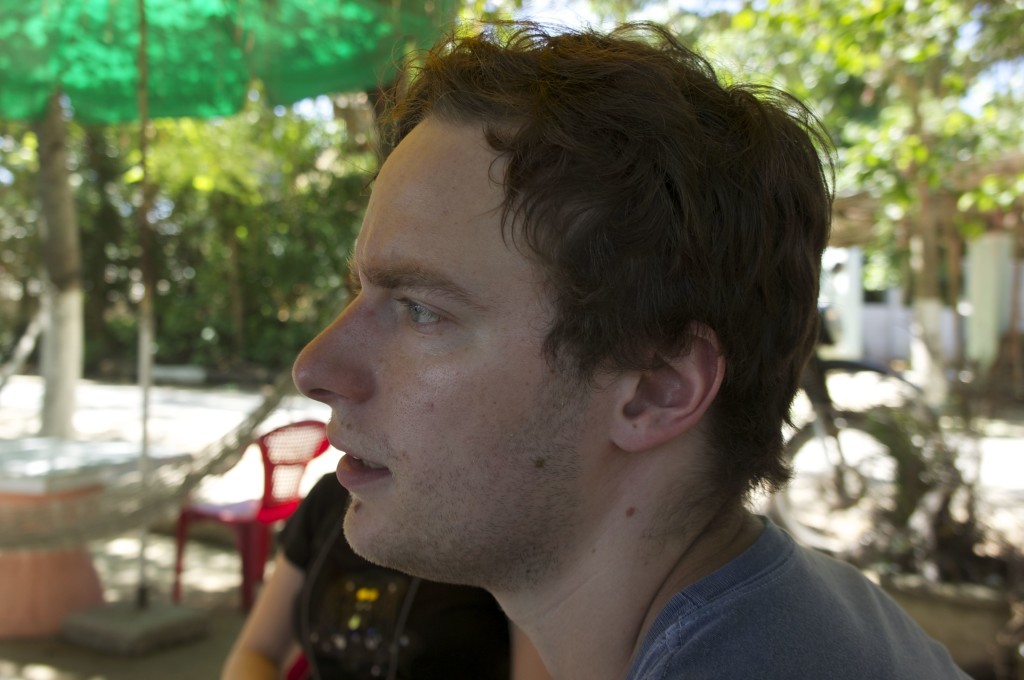 One of the most fun parts of the trip was riding across a floating bridge. I was determined not to go over the side and into the drink. With Spencer on the seat behind me, I rode out onto the bridge and felt it bob beneath my weight. I made a conscious effort to keep a steady speed and stay off the brakes and made it across without incident.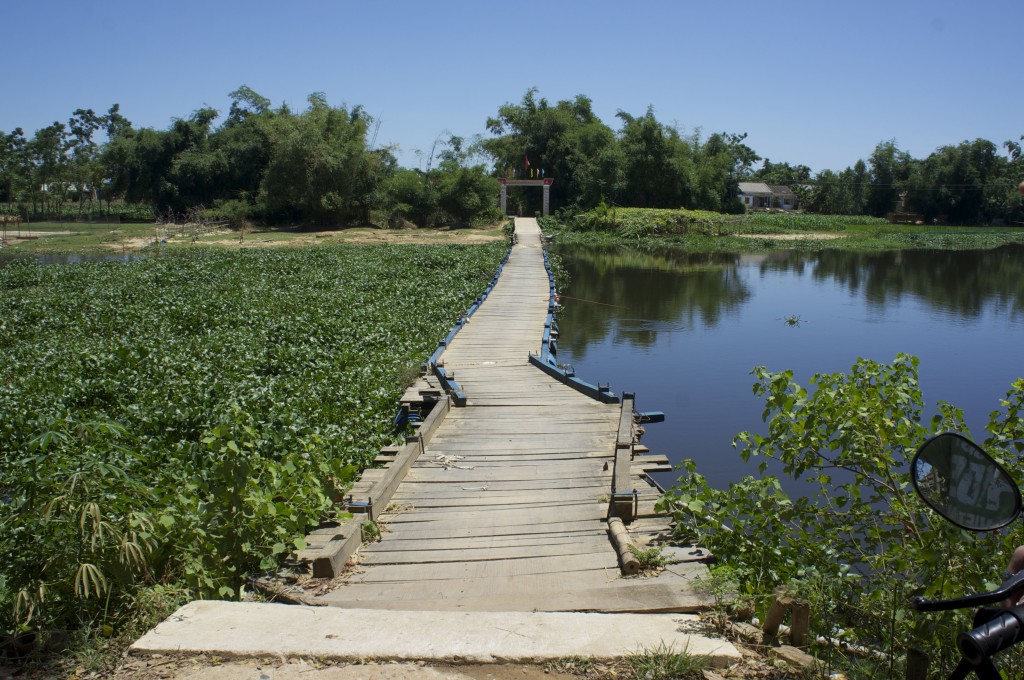 Back at The Saltwater Hostel, I was caught admiring the motorcycles parked by the pool. One was a Minsk, though much older than the one I'd just ridden.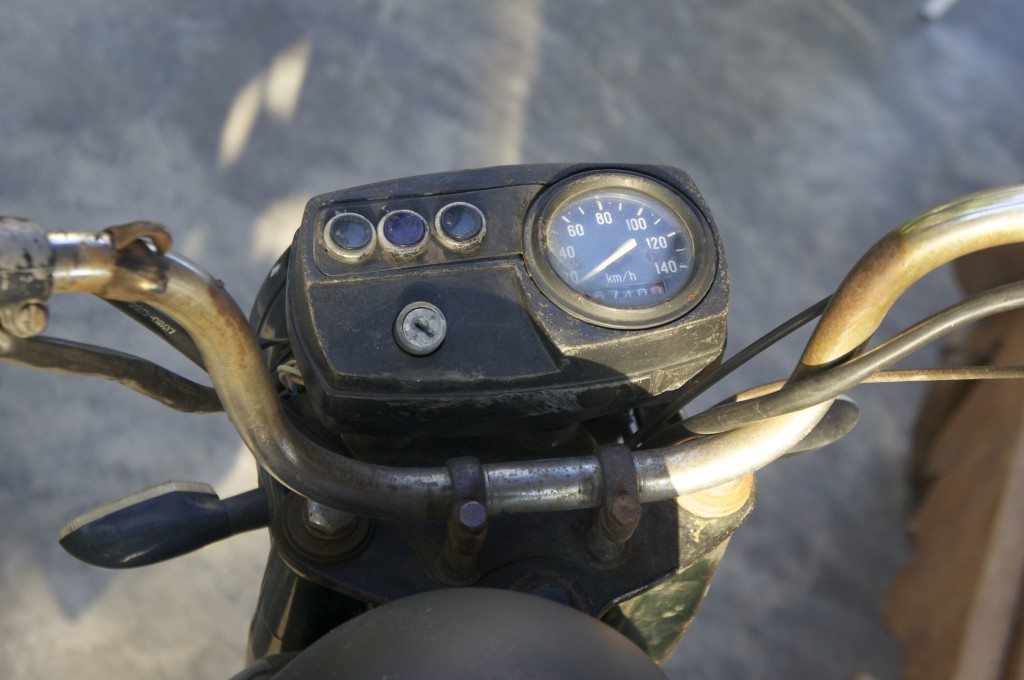 There was also a 1967 Honda that belonged to the bartender. He saw me admiring it and offered to let me ride it. I jumped at the chance. It has a tiny 50 cc engine that sounded like a model airplane motor. My trip down the road and back felt like riding atop a steel rail with a seat and two wheels. I loved it.
On my last morning in Hoi An, I went to the beach. The ocean there was warm and clean. When I reluctantly headed for the airport later that day, I thought to myself that this is a place I could have spent much more time in.