Toledo's Central Union Station, where my sons and I have caught the Lake Shore Limited east many times, is situated in the city's Old South End. I had gone down to the tracks there to photograph an antique steam locomotive as it chuffed through Toledo on its way to Youngstown for a special whoop-de-doo. Like many such events, there was about an hour of waiting and about a minute of what I'd really come to see. Since I was already in the neighborhood, I decided to explore.
This part of town now has a significant Hispanic population, a fact that's reflected in the public artwork there. Many of the murals had been designed by Mario Acevedo Torero, a Peruvan artist who has an ongoing relationship with students of Bowling Green State University, a large state school about a half hour south of Toledo. The murals were in good condition, with very little overtagging or other defacing.
The murals were painted on the concrete supports for a large overhead highway. They made what might otherwise have been a grim (or even forbidding) environment feel loved, tended to, and peopled.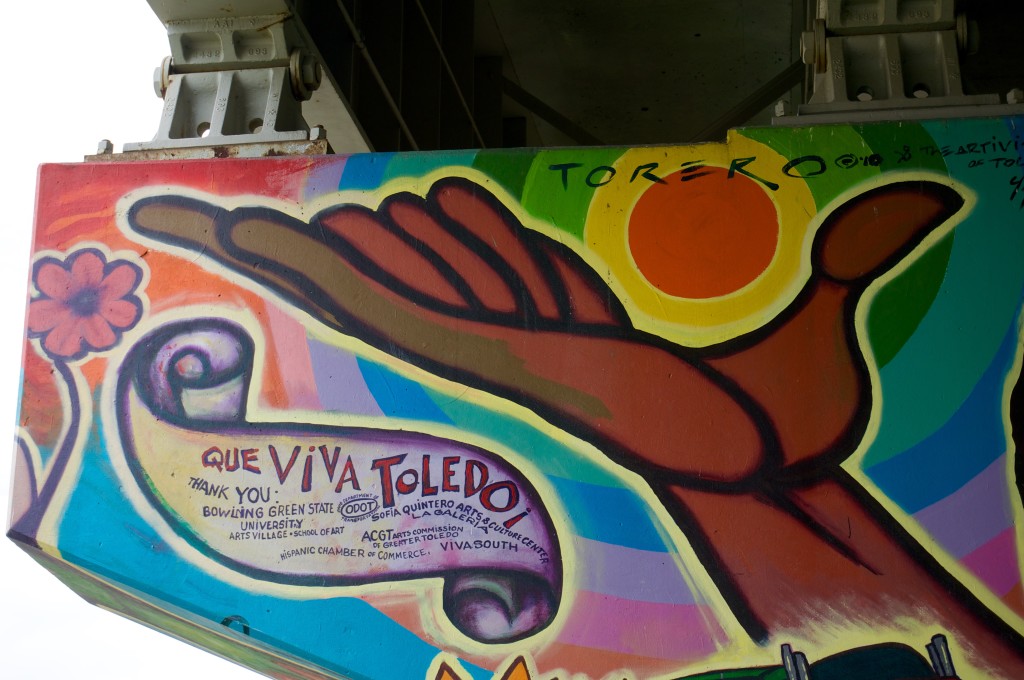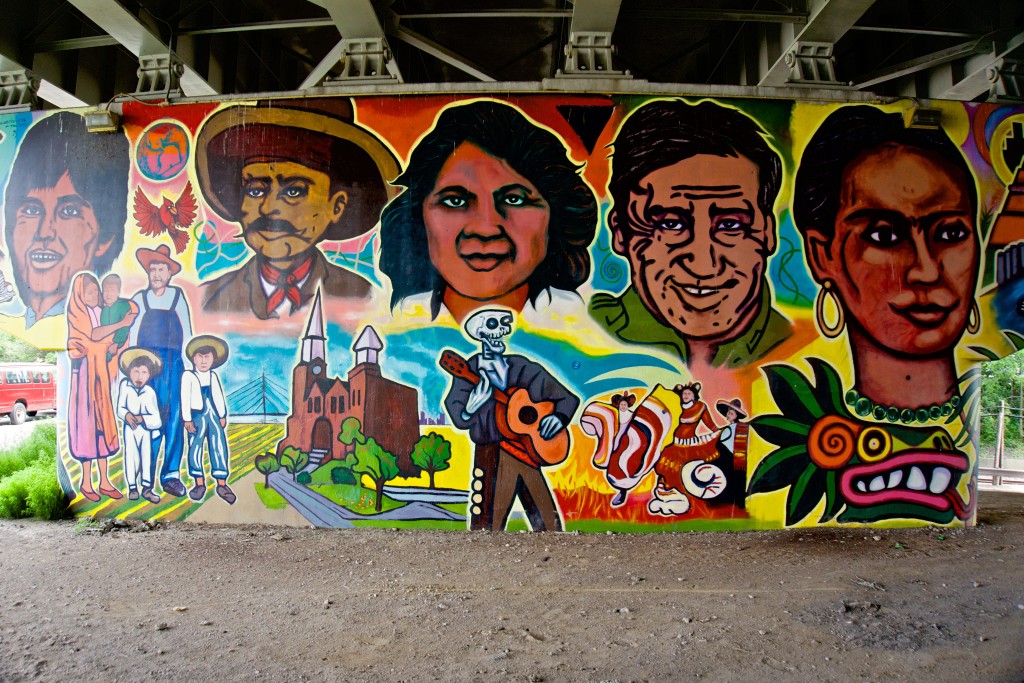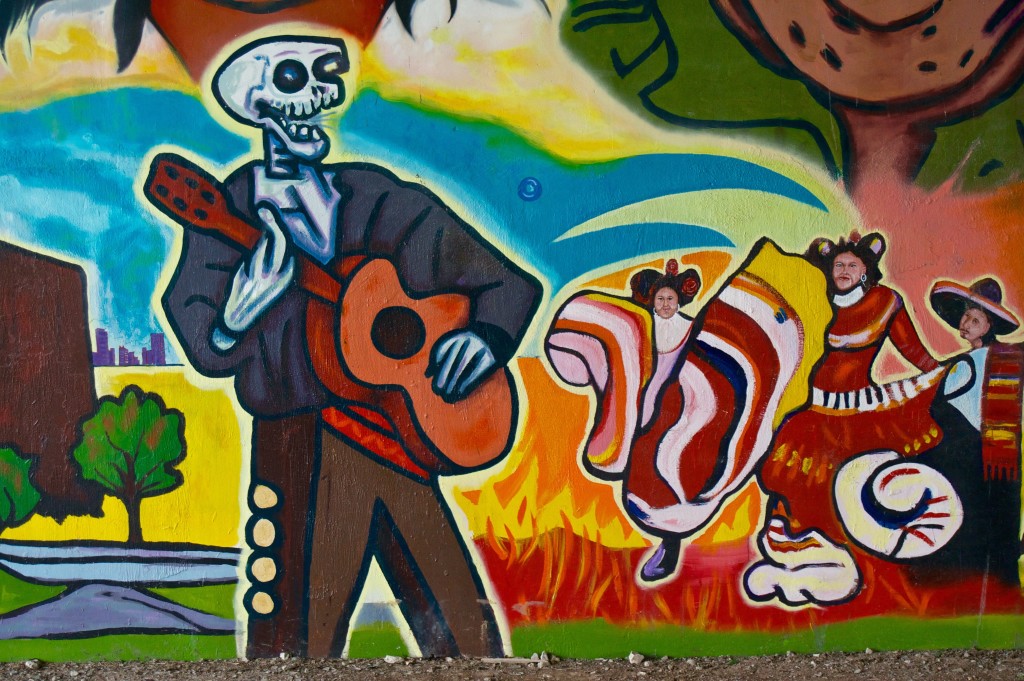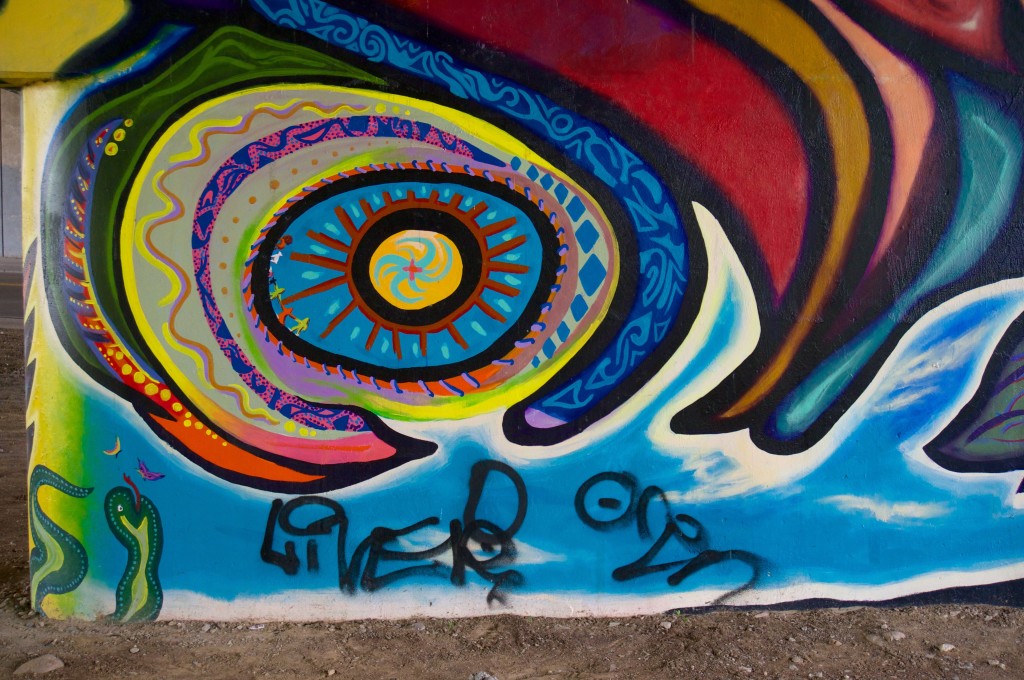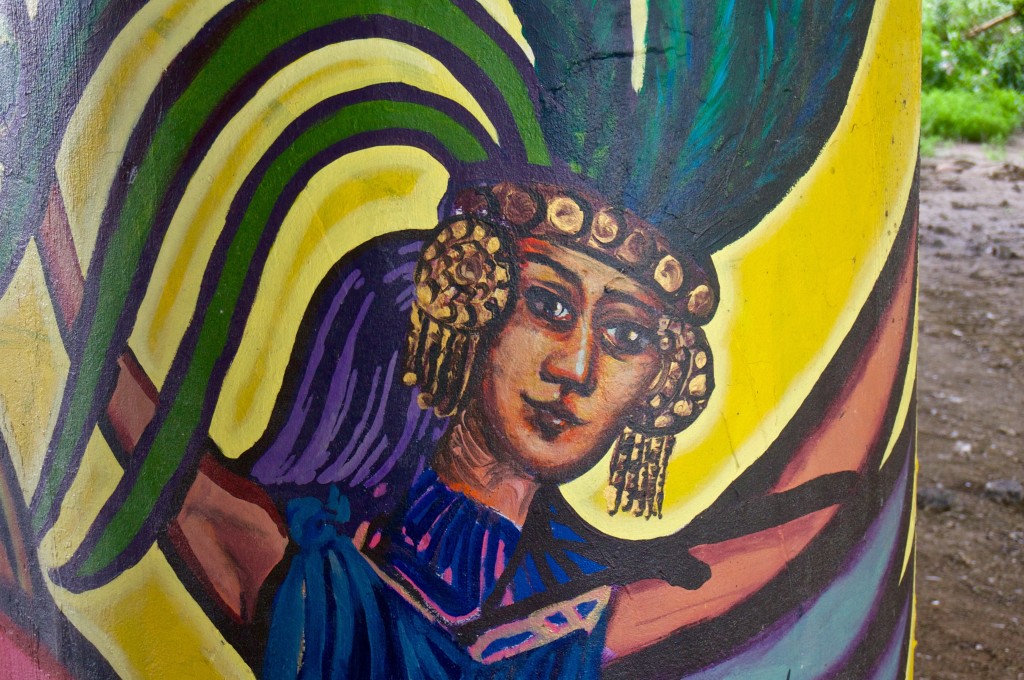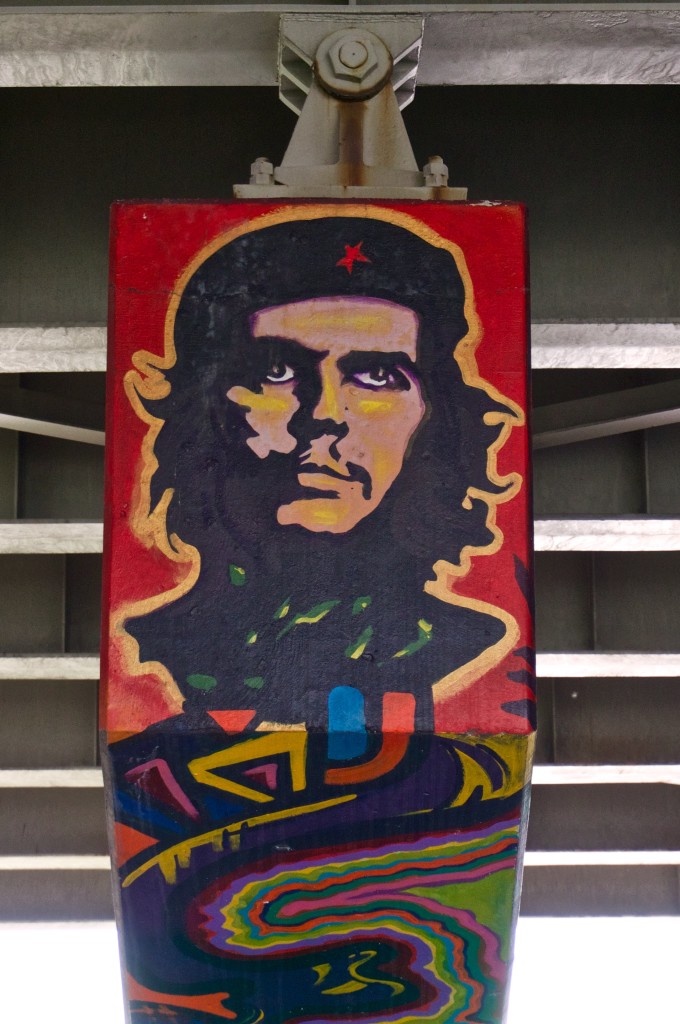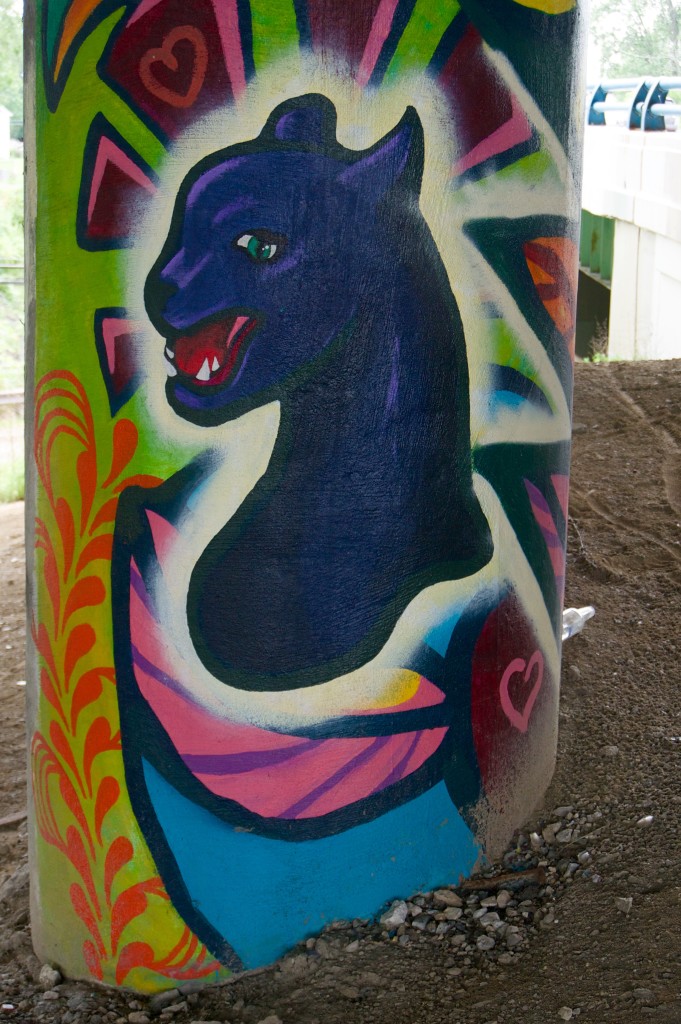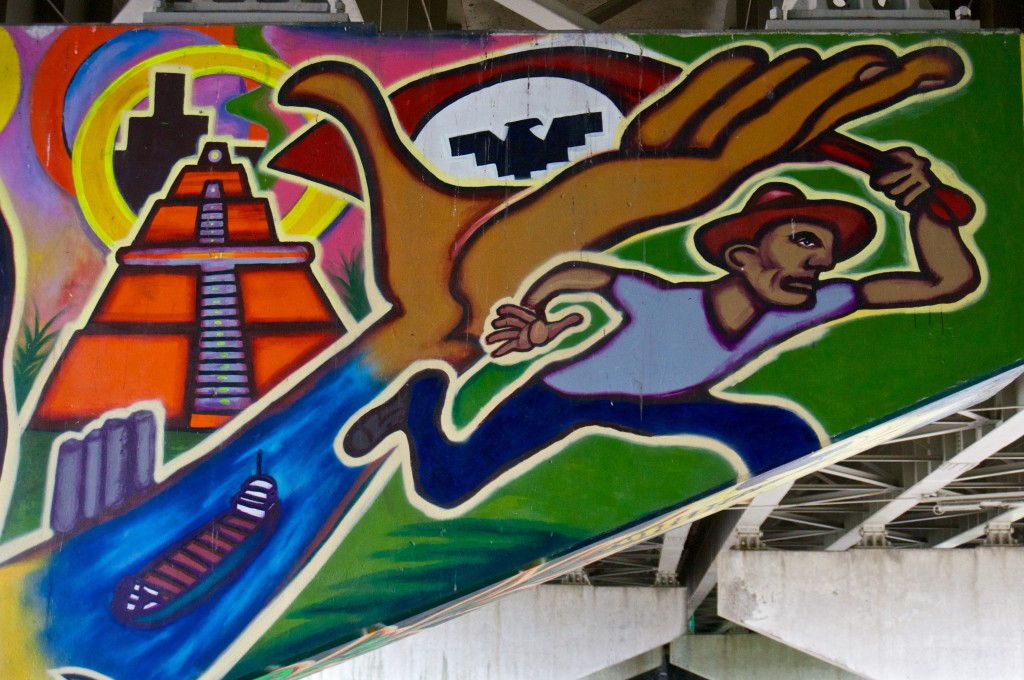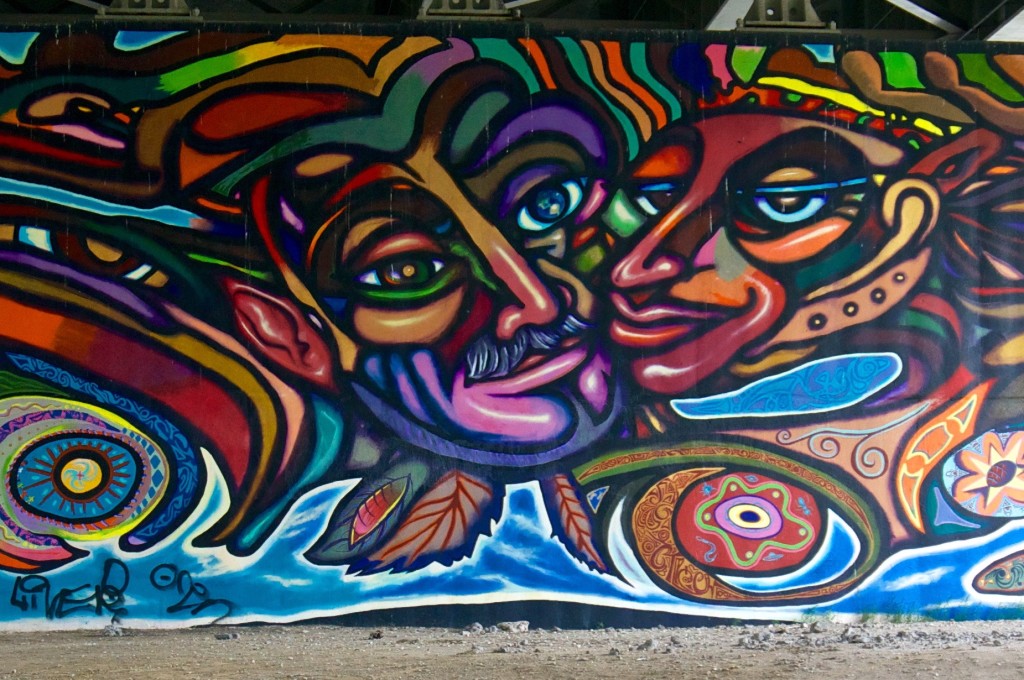 The murals below adorned the exterior walls of Adelante, a Latino community organization.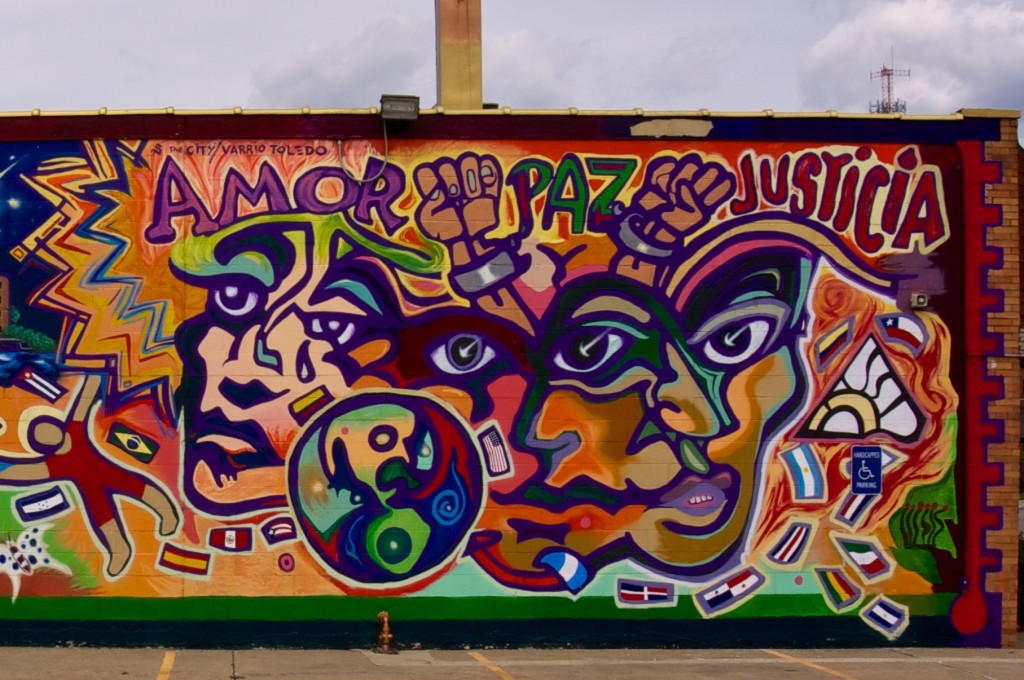 I liked the idea behind the two pieces below. The use of the blank faces encourages viewers to see themselves — or maybe their friends and family members — as the artist's subjects. Fill in the blank: you, too, can be famous.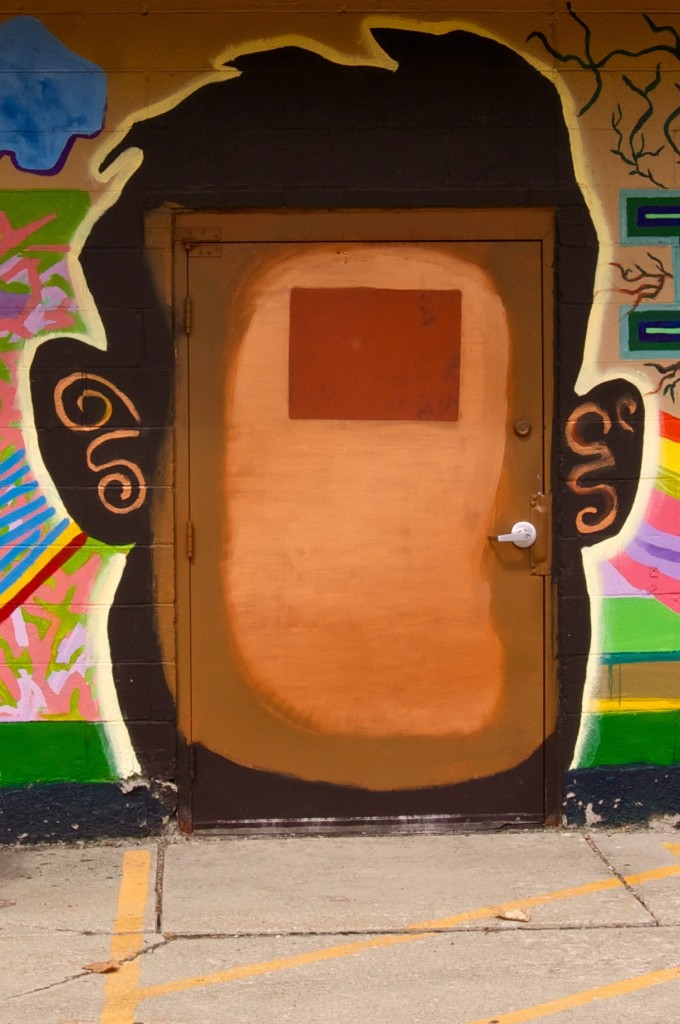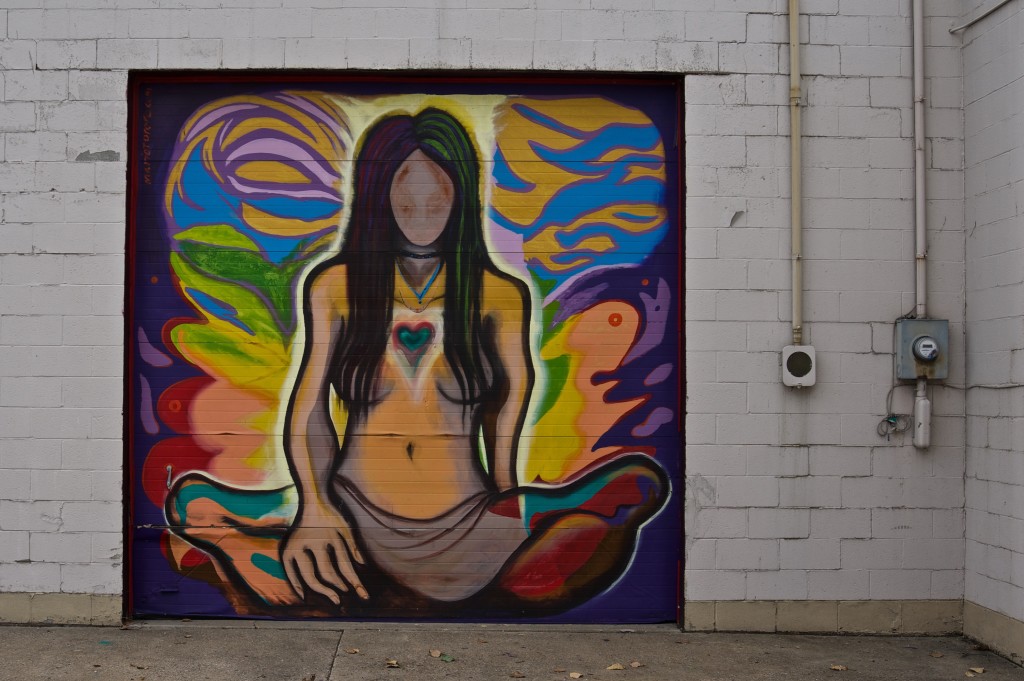 The one institution that I remember from years back that's still in operation is the Green Lantern, a classic burger café that's been continuously operated at the same spot since 1927. I've never eaten there myself (I think I popped in for coffee once several years ago), but it gets rave reviews from the diner aficionados on Yelp.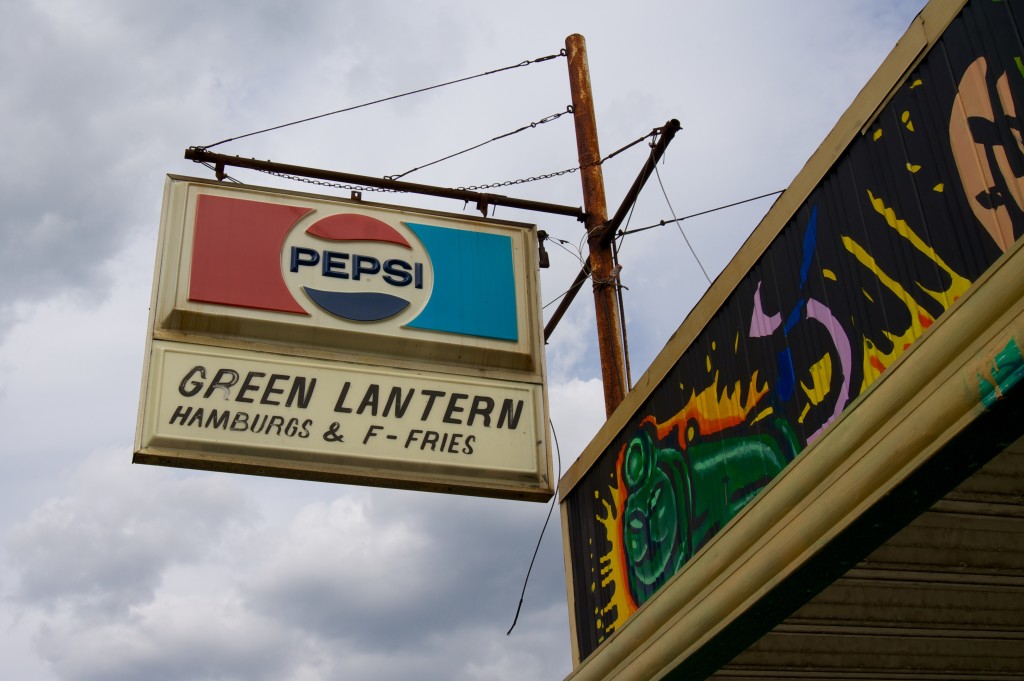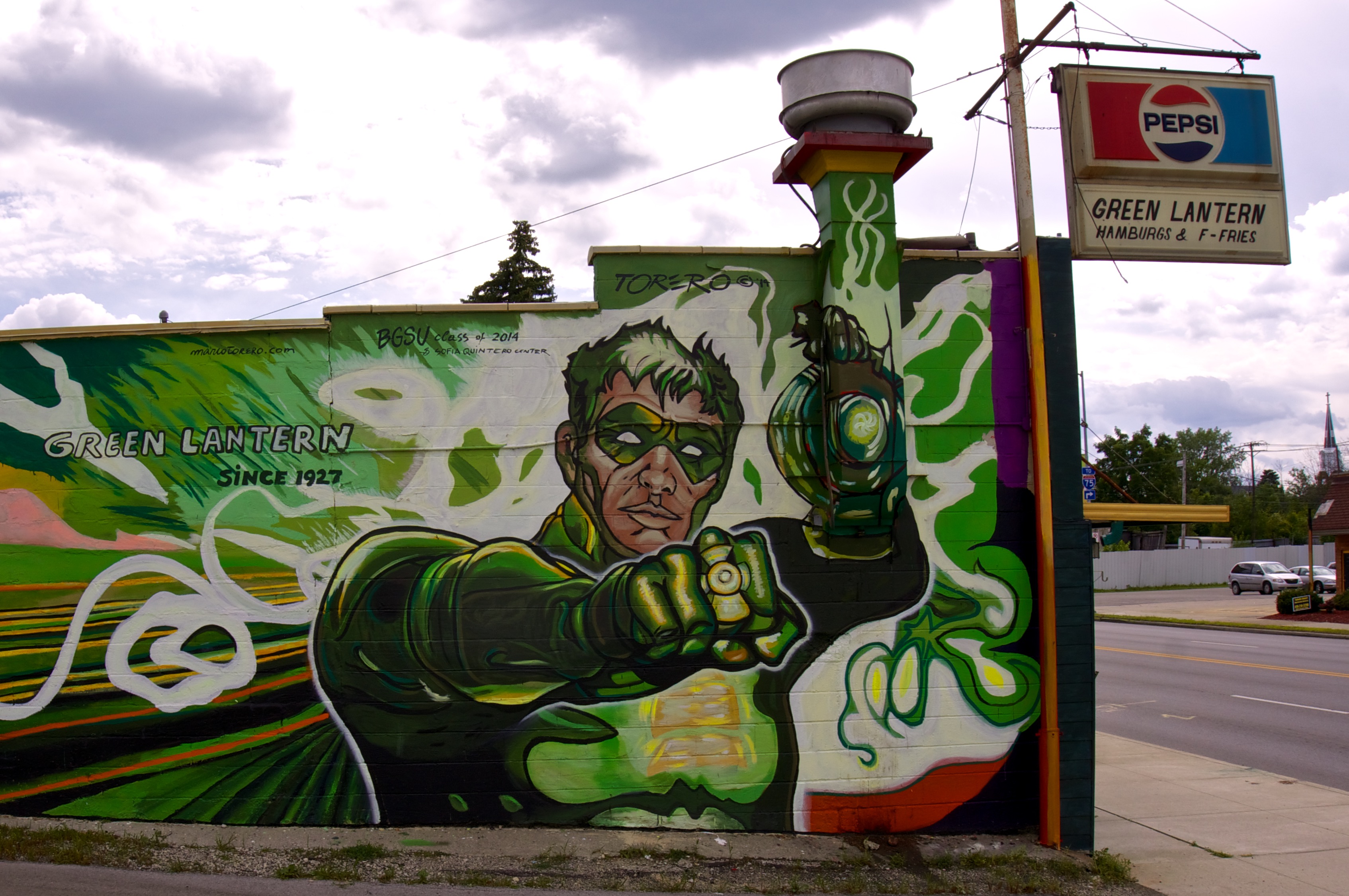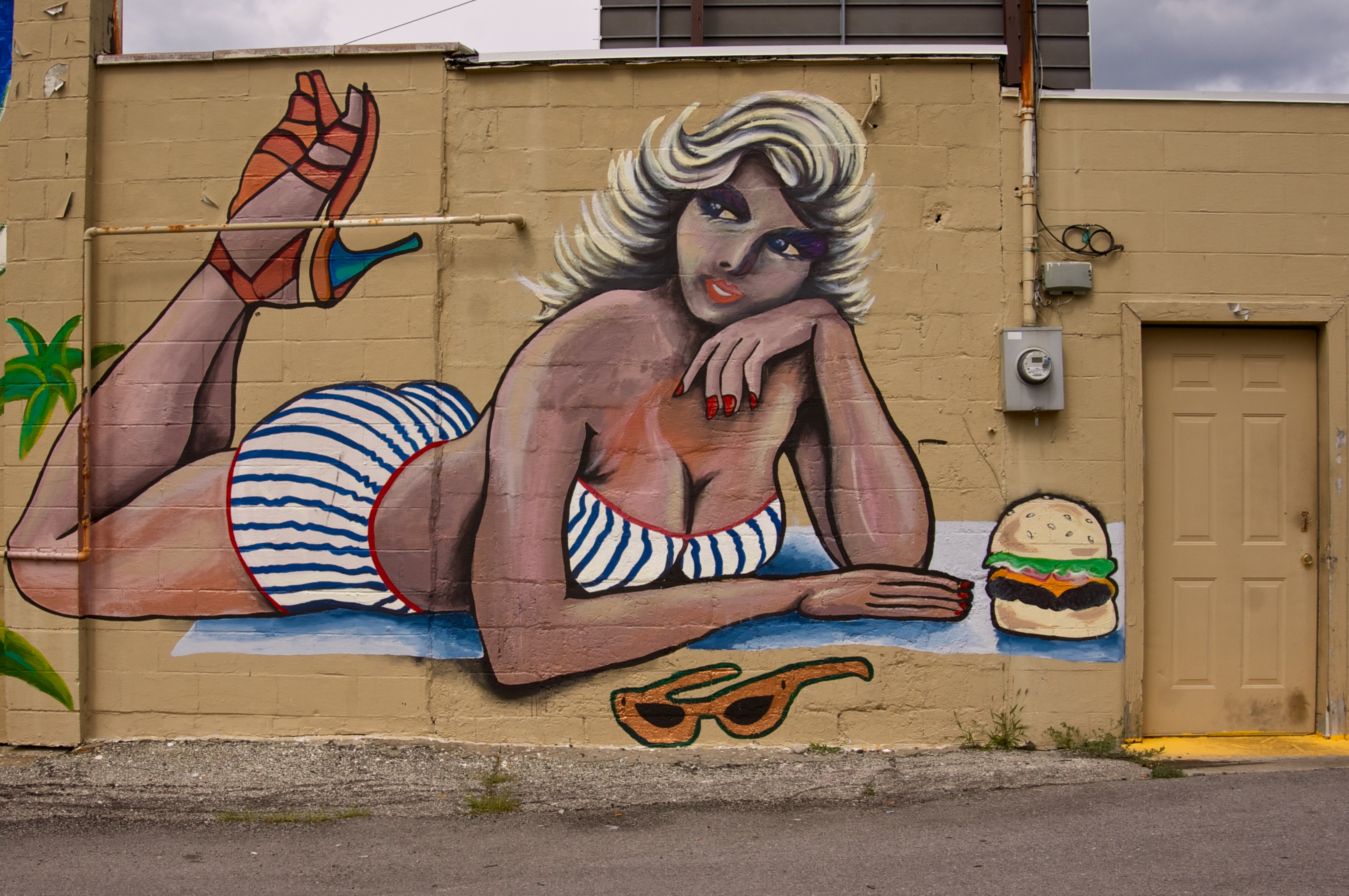 Outsized portraits of American heroes such as Cesar Chavez and Martin Luther King graced the sides of several old buildings on Broadway. These, too, were painted by a BGSU group.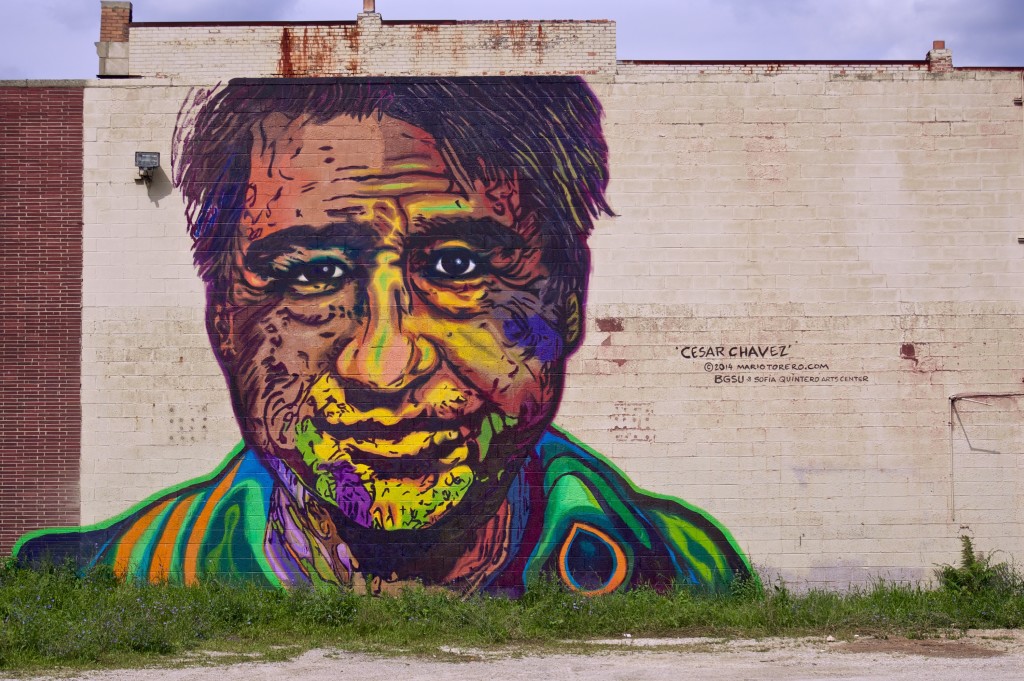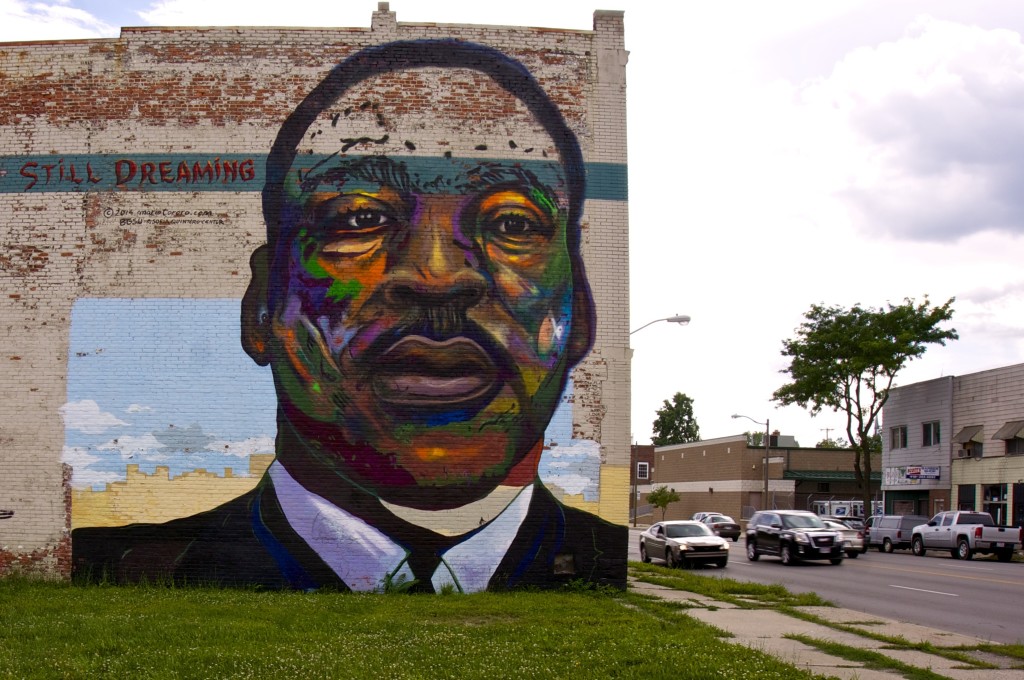 It was encouraging to see that even on obviously decrepit and decaying buildings, someone had made an effort to make them look cheerier.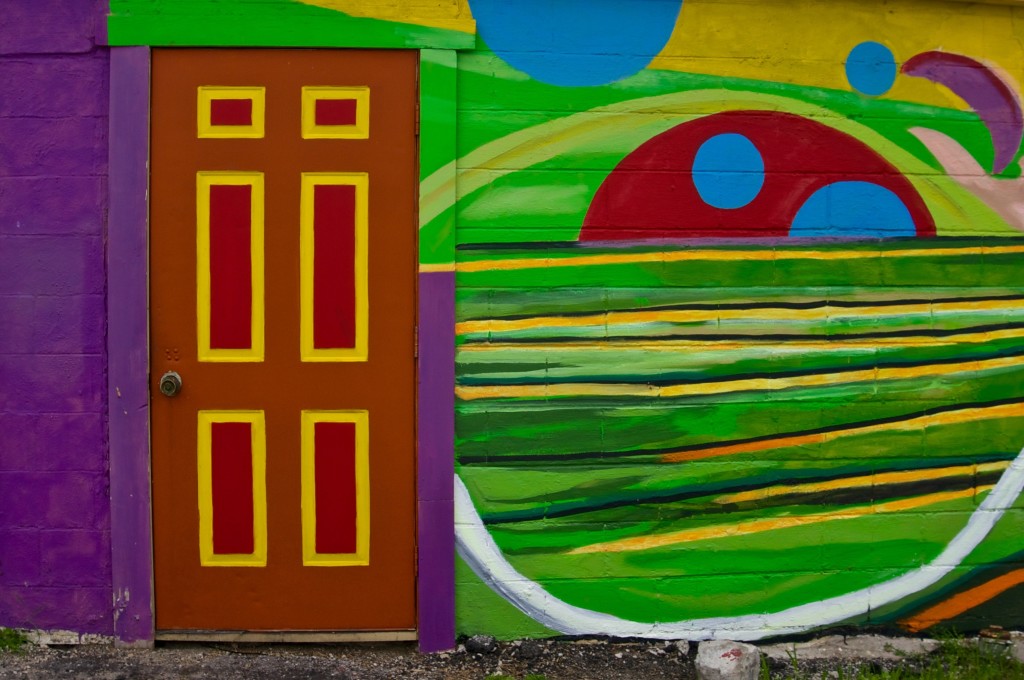 Less lawful artwork could be found under the highway and atop a nearby water tower.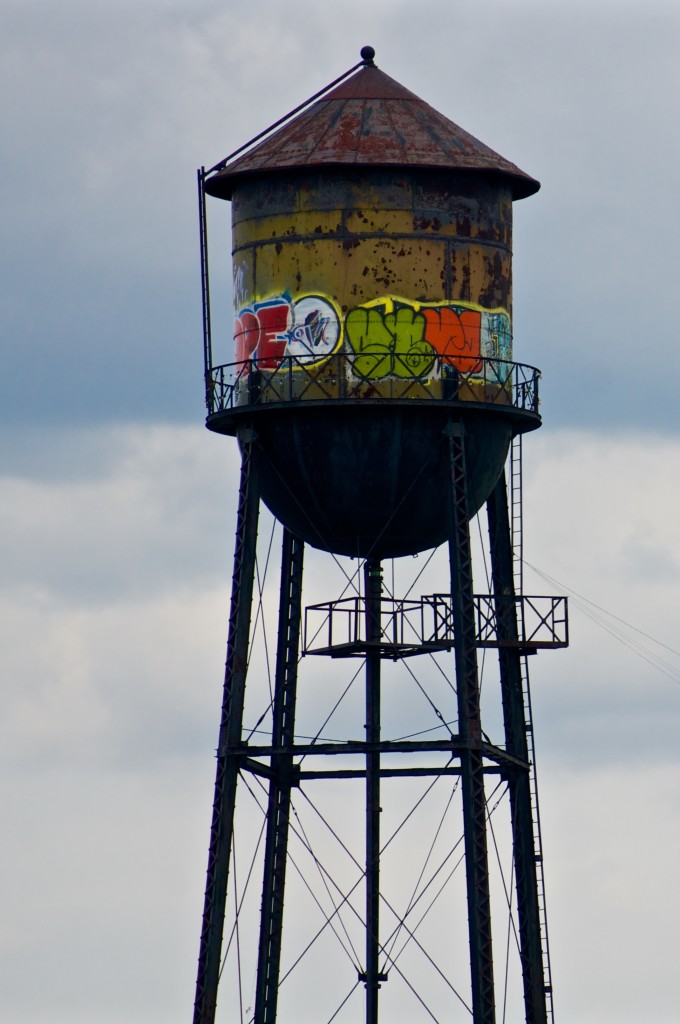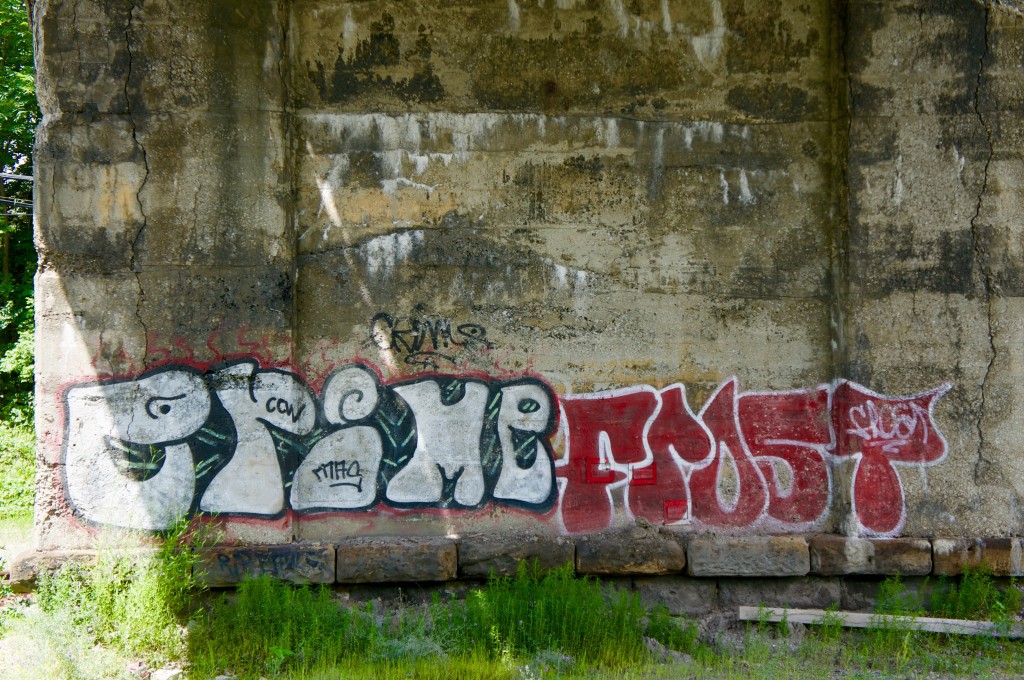 Oh, and the steam train I came out to see? Here it is: The Nickel Plate Road No. 765. Quite a machine to behold.