This week's entry in my series about books that made me a traveler is all over the map. Literally. Iran, the Caribbean, Congo, the road from Istanbul to India, and South America are all represented in these selections. What these books have in common are stories about overcoming fears and overcoming odds. I read some of these while I was dreaming of travel and others while I was on the road in China and Tunisia.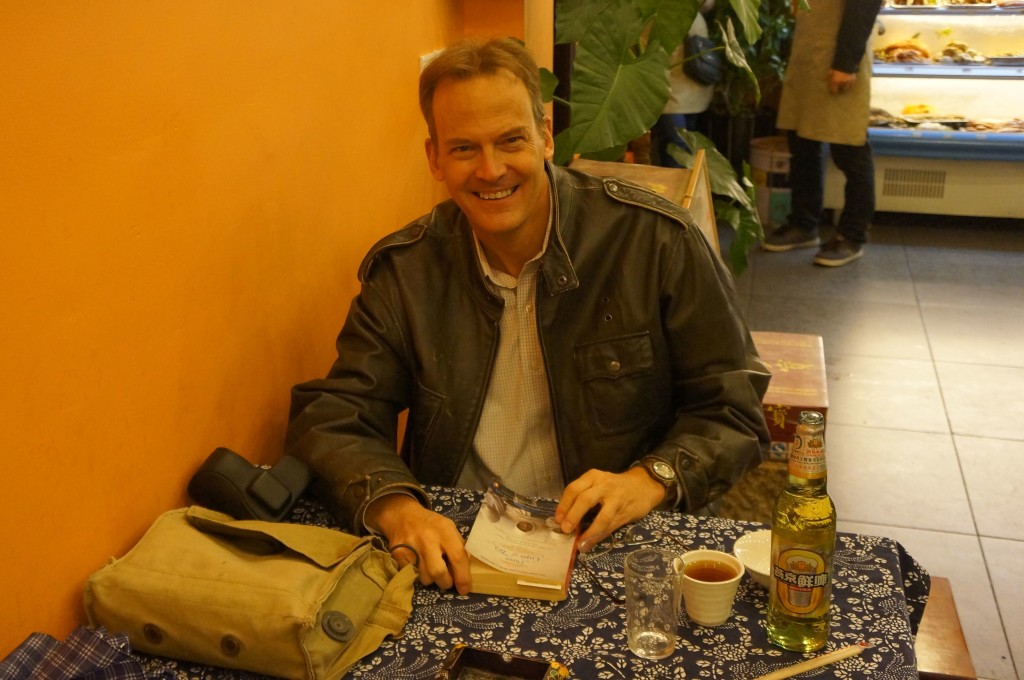 Buying these books through the links here doesn't increase your cost by a cent, but it does put a few cents into my bank account (which I will use to keep this blog going). Enjoy! And please let me know what you think of them.
By the way, if you are interested in other books I've read recently, check out Part 1 of this series, or go to my buy page.
Iranian Rappers and Persian Porn: A Hitchhiker's Adventures in the New Iran
Jamie Maslin
One of the best things a travel book can do is to de-cartoonify a country and its people. Many of my countrymen have a cartoon image of Iran as a place of joyless religious fanatics moving in ignorant lockstep to the edicts of stern ayatollahs and their murderous henchmen. Maslin's book humanizes the Iranians, especially the young people of that country who delight in finding ways around the no-sex no-drugs no-fun mores of the Islamic Republic. The author of this raucous but informative book goes to private parties in people's homes that, in their touching awkwardness, reminded me of high school dances. He rides in fast cars. He listens to ridiculous European bands no one outside Iran has ever heard of. He and his newfound Iranian friends watch porn and do drugs. The very things that make Western culture so superficial and alluring become revolutionary aspirations for an oppressed people.
Robinson Crusoe
Daniel Defoe
If you can lay aside the heavy doses of Christian religiosity that sidetrack the narrative every twenty pages or so, what's left is a good story about self-reliance in an alien environment. Crusoe is a 17th century MacGyver, solving the practical problems of living on a deserted island with a series of clever improvisations. He meets and befriends both natives and other westerners. I read this classic while I lived in China and found it to be a pretty good metaphor for expat living.
Bonobo Handshake: A Memoir of Love and Adventure in the Congo
Vanessa Woods
Bonobos are the primates whose genetic makeup is closest to that of homo sapiens, sharing 98.7% of our DNA. They live in matriarchal troupes, engage in frequent and imaginative sex as a way of defusing social tensions, and are generally more peaceful than other primate species. This makes them very interesting to primate scientists. Two such scientists (the author and her boyfriend) move to a bonobo preserve in the Democratic Republic of Congo to conduct primate research. There they discover much about the animals, the Congo, and themselves. Woods subtly and humorously compares her boyfriend's behavior to bonobo behavior, and it's not always clear who comes out better.
Magic Bus: On the Hippie Trail from Istanbul to India
Rory MacLean
Back in the 1960s, there were these people called hippies who came from North America and West Europe. They grew their hair long and took drugs and traveled overland through western Asia all the way to the promised land, which turned out to be India. Along the way, they invented a whole genre of travel and had a significant impact on the economic and social lives of many of the south Asian communities they visited. This book does a neat job of showing how that generation's ideals and imagination helped to create modern travel -- and how the remnants of that generation are keeping those ideals alive today.

Two Wheels Through Terror: Diary of a South American Motorcycle Odyssey
Glen Heggstad
If I had to point to just one book that formed my ideas about travel, this would be it. It's an account of how the author, a former Hell's Angel and current martial arts instructor, decides to motorcycle from California to the southern tip of South America and back. He rides alone, but with a woman on his mind. He is disciplined, but takes risks. He's tough, but compassionate. He's got a code, but he's not an ideologue. All goes well until he is kidnapped by a guerrilla army in Colombia and held captive for five grueling weeks. Once released, he is forcefully told by the U.S. Embassy in Bogota that he should leave the country as soon as he recovers his strength. He refuses. Instead, friends back home ship him a new motorcycle and he continues his ride and completes it. Along the way he is robbed, almost frozen, and suffers mechanical and personal breakdowns. And yet he perseveres.