Concluding my account of the circumnavigation of Puerto Rico just three days before Hurricane Maria struck . . . .
After a brief stop in Salinas and a foray into the jungle in search of the Doña Juana waterfall, I headed west by northwest on Route 2. This had not been my original plan, but on the morning before I left, I was reading through a guidebook and found a description of an ancient town that seemed too enticing to ignore. I decided to save the beaches of Cabo Rojo for another trip and instead headed inland to San Germán.
As I pulled into town, the first sight that greeted me was the Porta Coeli convent, a church building erected by the Dominicans in 1606. I climbed the 24 steps to the front door and turned around. The town square spread out before me as perfect and unpopulated as a movie set.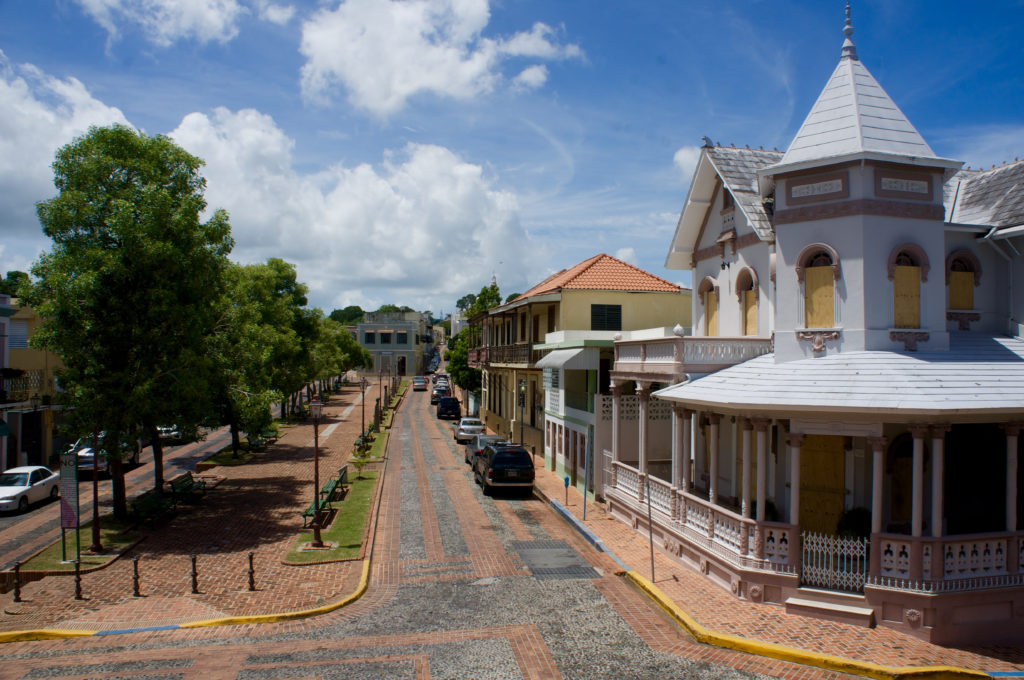 I was here:
There was a grand Victorian-style house on the nearest corner whose windows had been boarded over as protection against Hurricane Irma, which had grazed the island two weeks earlier.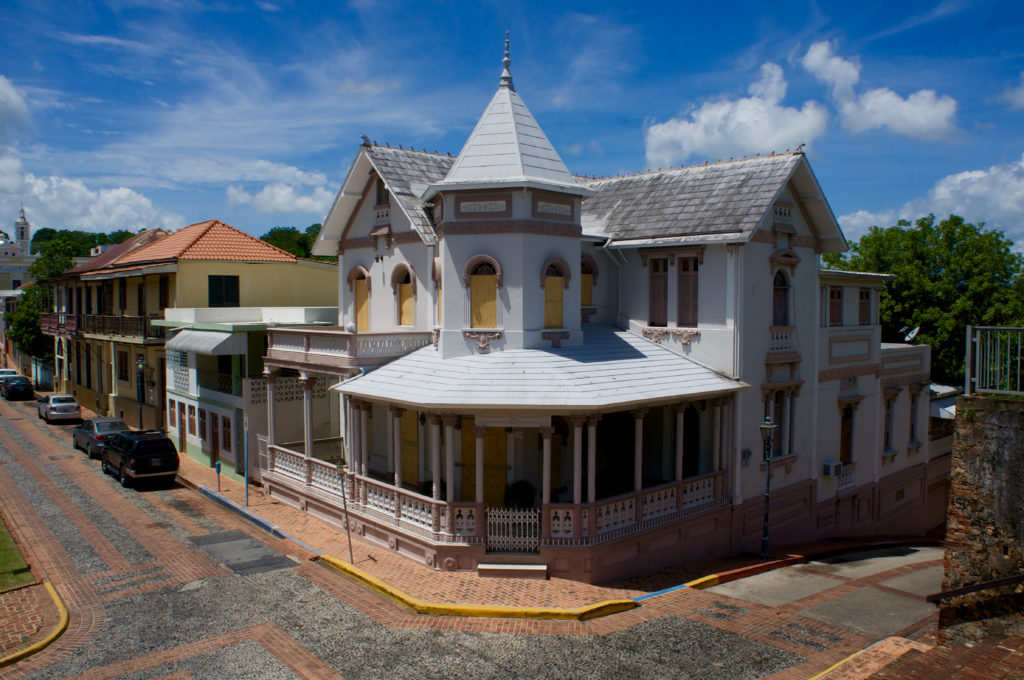 I turned around and went into the convent. The building was now owned by the government of Puerto Rico and operated as a museum. There was an historian stationed there who seemed starved for visitors to share her stories with. I told her what I was most interested in seeing at that moment was a bathroom. She looked disappointed, but pointed me the way.
As I came back through the sanctuary, I was surrounded by the iconography of anguish, despair, and torture.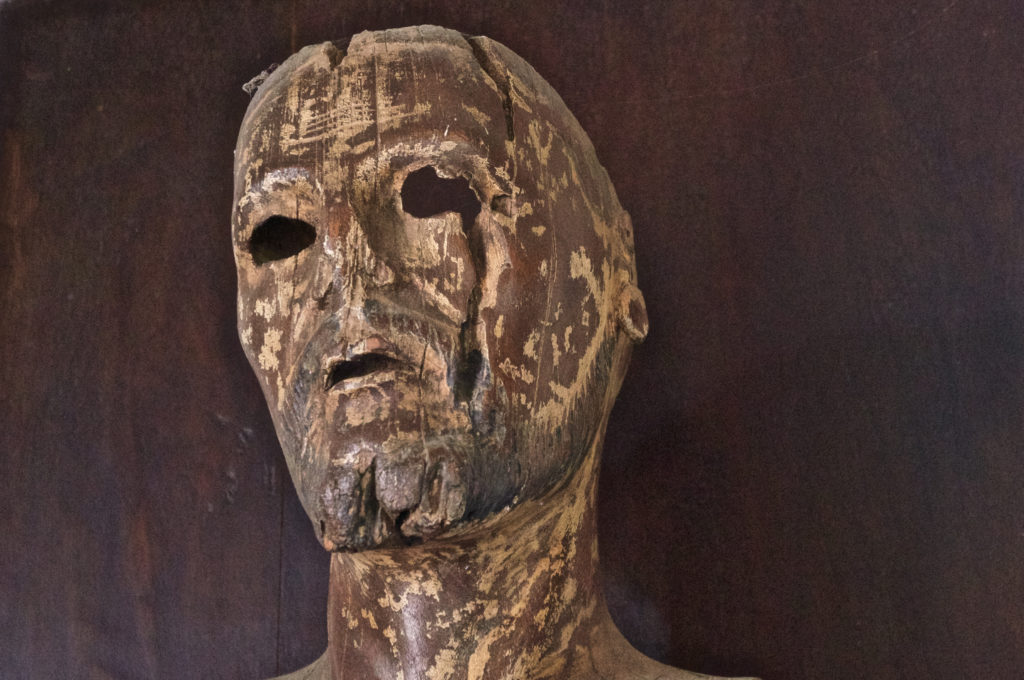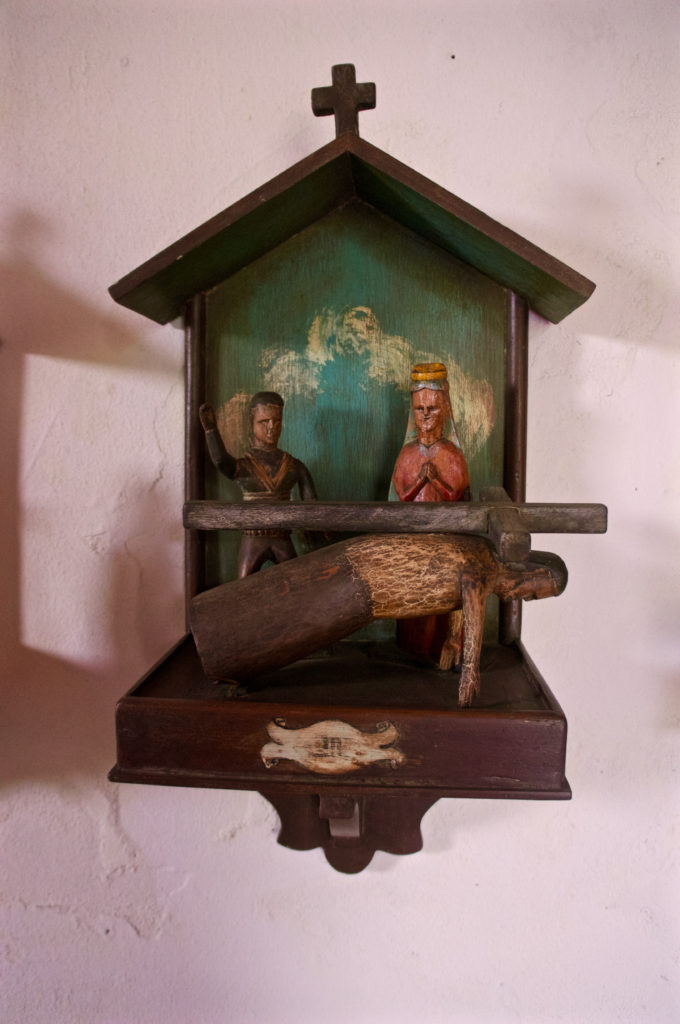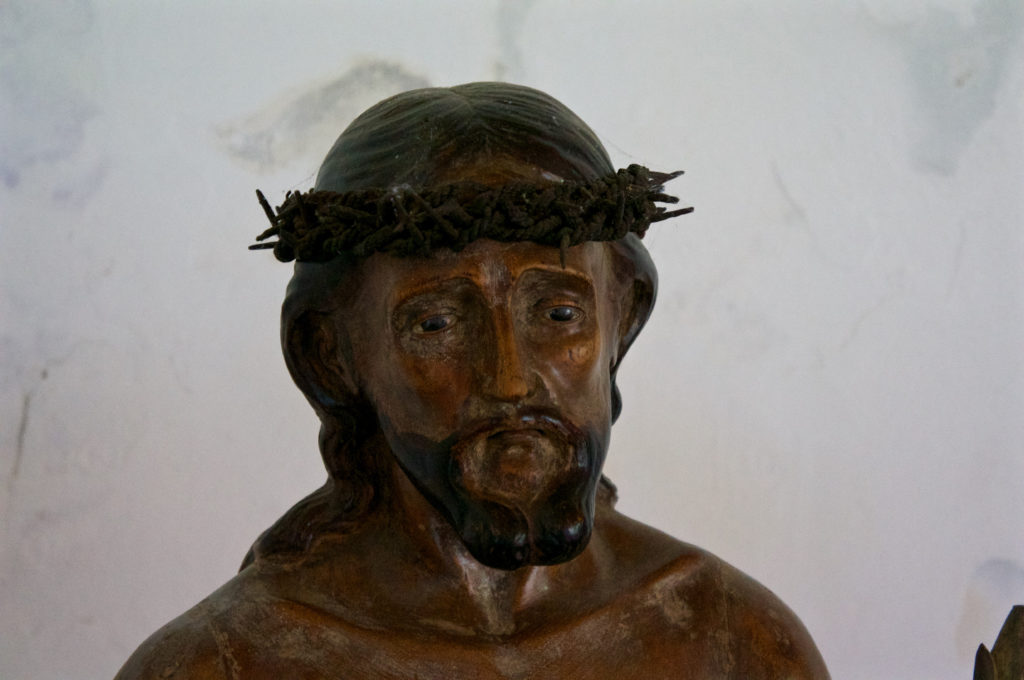 In such an environment, it was easy for me to understand the streak of melancholy that seems to pervade so much of the Latin American world.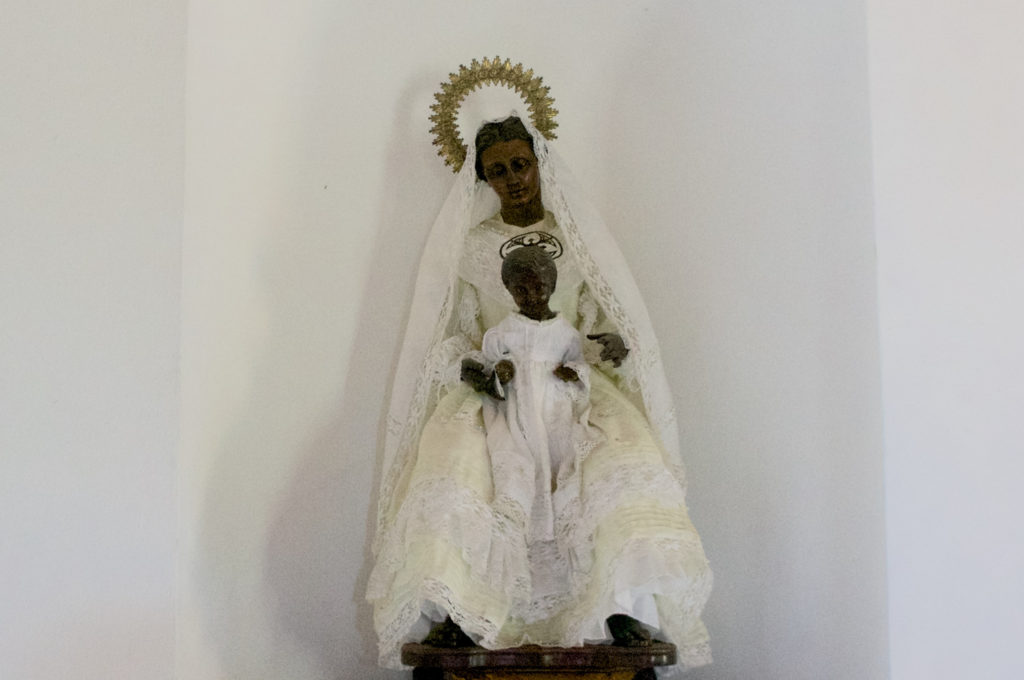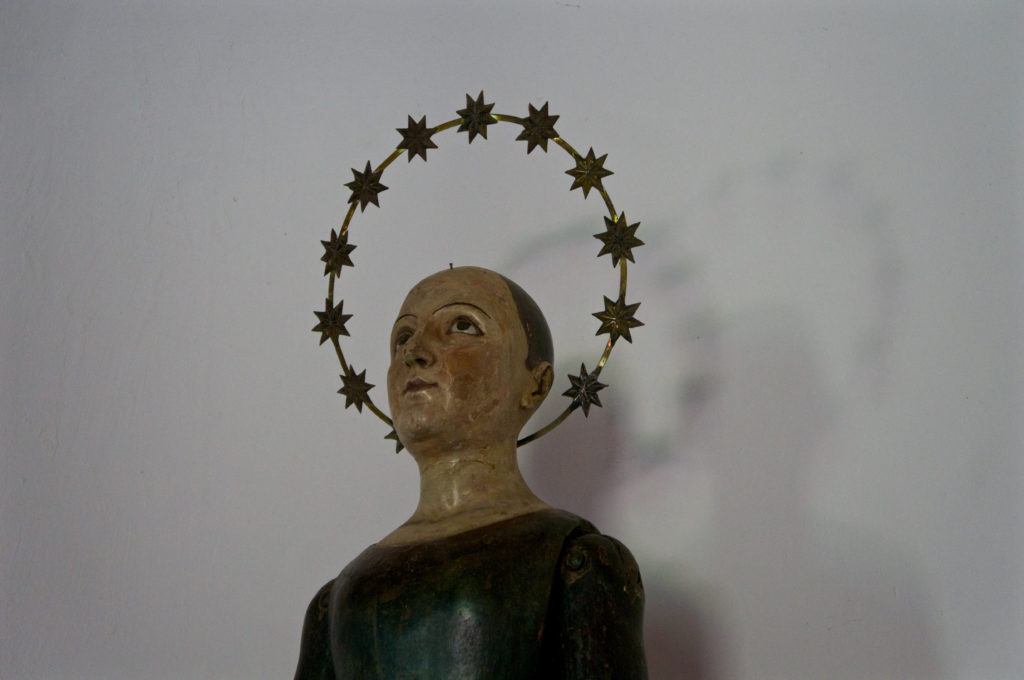 The historian eagerly informed me that in her view, San Germán, and not San Juan, was the oldest European city in Puerto Rico. It seems that there was a Spanish settlement by that name in the region as early as 1511, but it was attacked by the French several times and had to relocate inland, putting down roots in its present location in 1573. San Juan was founded in 1521. So what makes a city, its people or its buildings? If it's people, then San Germán can legitimately claim to be older than San Juan. If it's buildings, then San Juan is older.
It got the idea that the historian had a chip on her shoulder about this. She believed that San Germán would be more famous (and more touristed) if it could clearly lay claim to being the oldest European city in Puerto Rico. As for me, I was glad not to see tourist hoards invading this quiet, beautiful town. I've been to Old San Juan. There's a god damn Marshall's there. Need I say more? San Germán seemed perfect to me as is.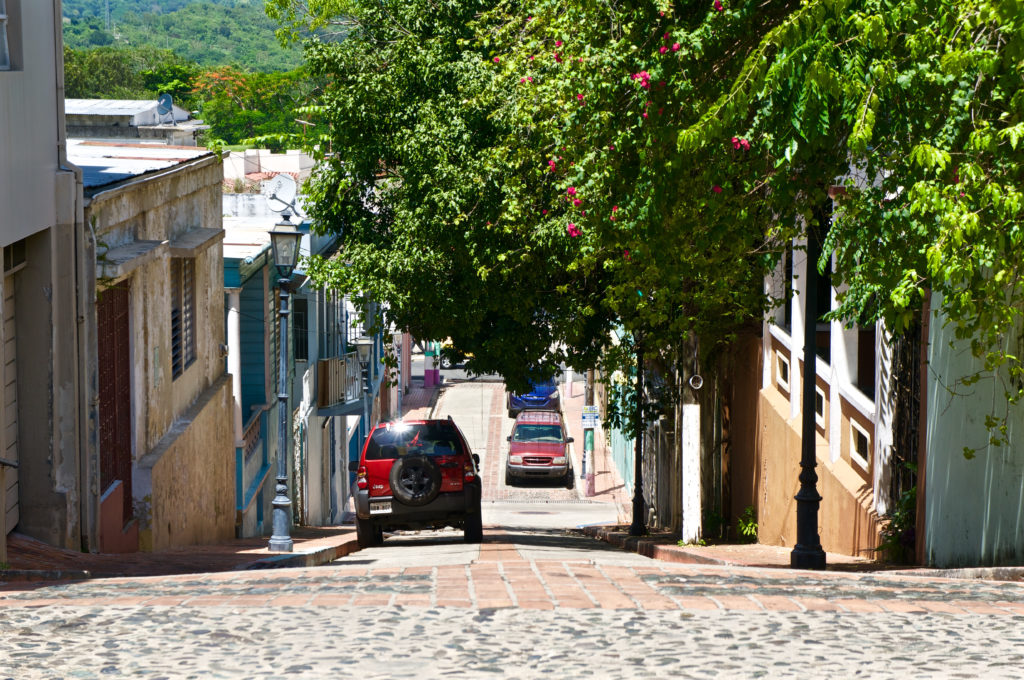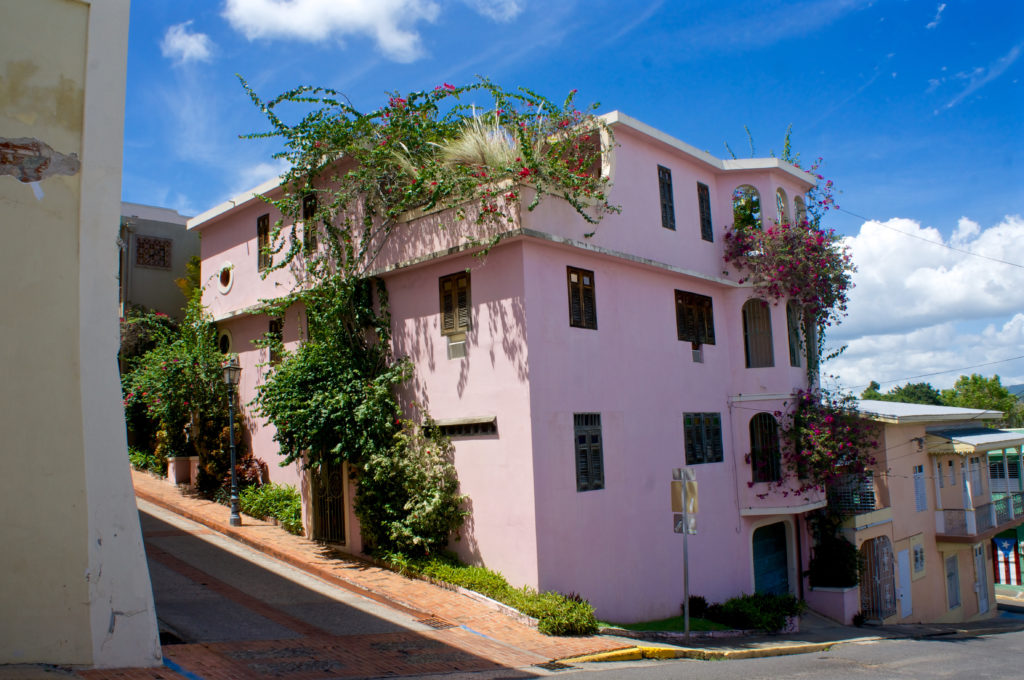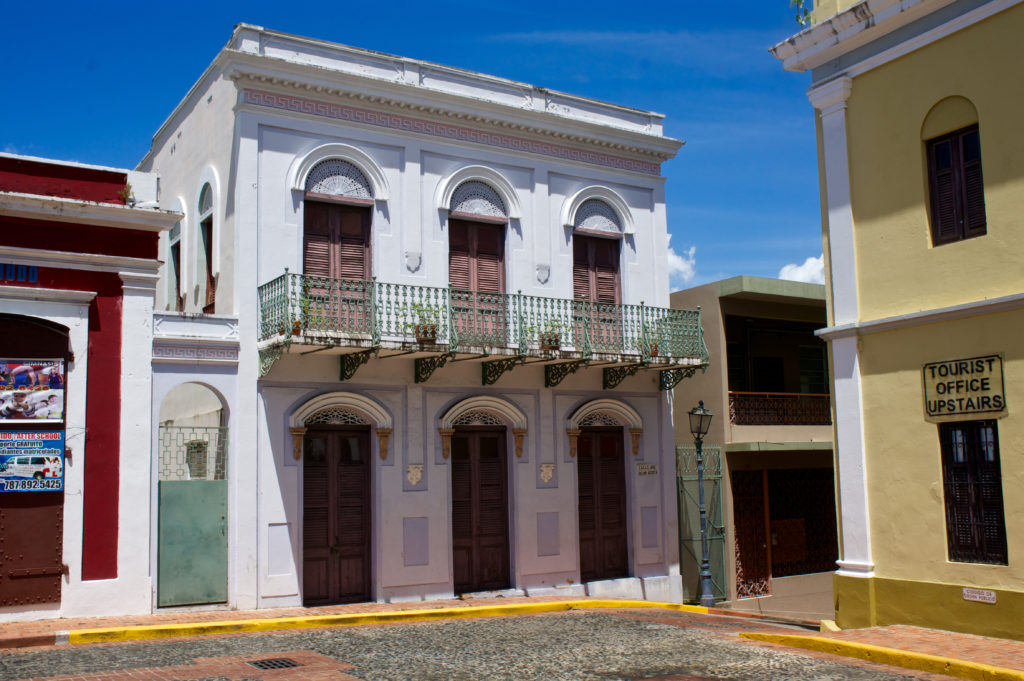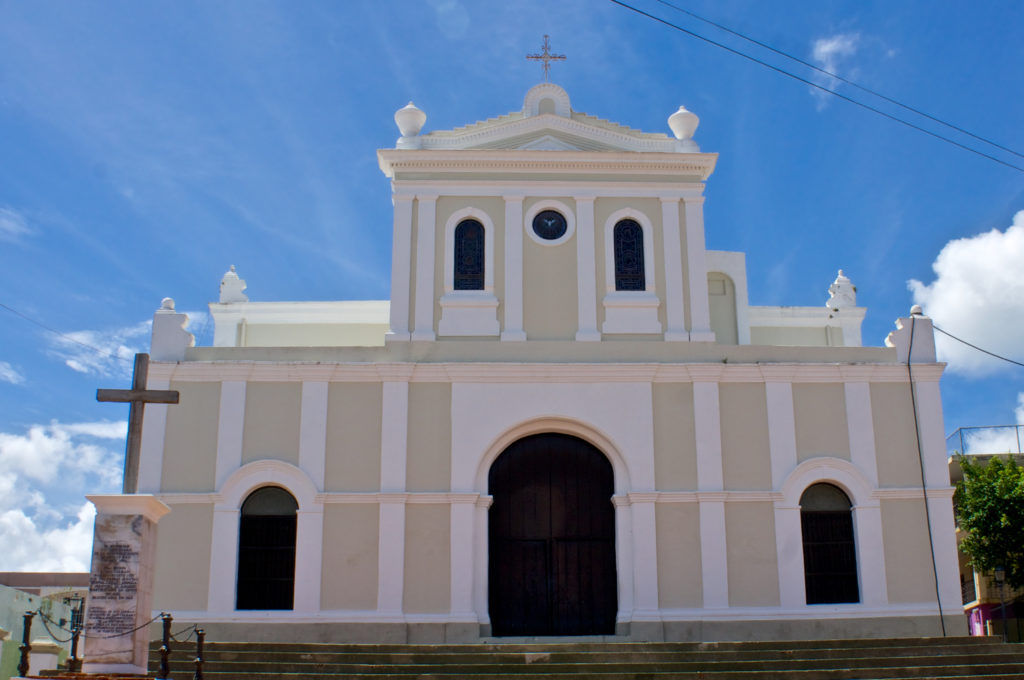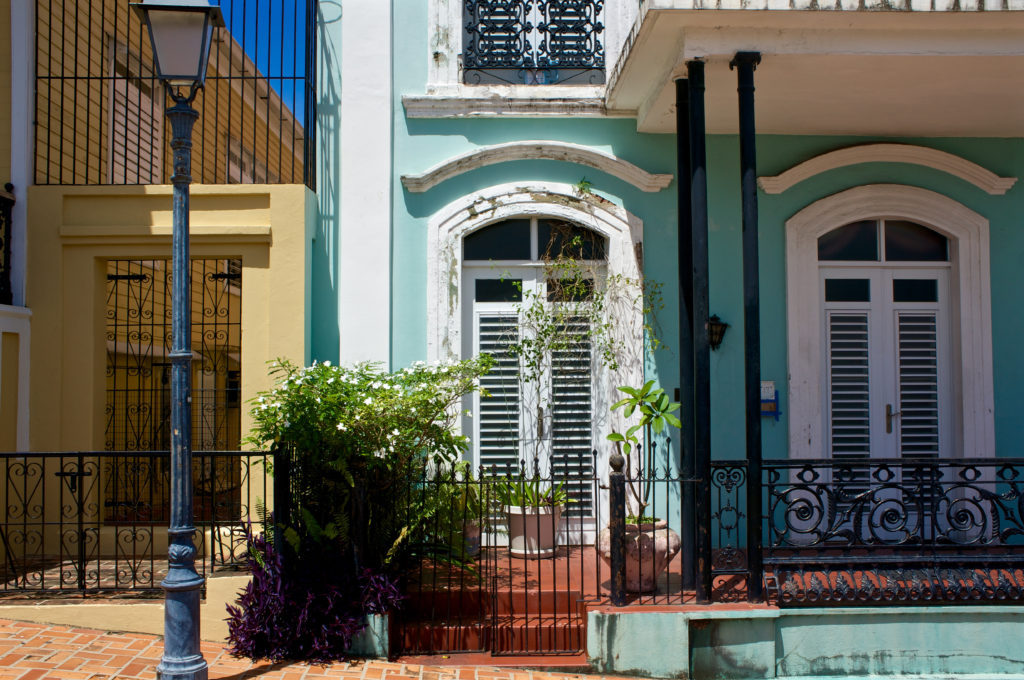 After walking around town for a couple hours, I was tired, hot, and a little queasy from all the mountain roads. I cranked up the Allman Brothers on my iPod and headed to the west coast of the island. There I turned north and hugged the shore all the way on the two and a half hour drive back to San Juan. I felt happy and very satisfied with my day trip. Yosuke, my new Toyota 4Runner, had performed admirably under even the most adverse conditions. I looked forward to visiting many more places around the island in the months to come.
Little did I know that just 24 hours later I would be hastily making flight plans, securing my apartment, and packing a small bag to take with me as I fled to Curaçao early the next morning.
As I write this a week later from the comfort of a hostel bedroom in Willemstad, I wonder the current condition the places I visited last weekend. I wonder about the old man I saw sunning himself in the park in Salinas. I wonder about the people who live on the mountainside I mistakenly drove up and how treacherous the drive was even in the best of weather. And I wonder about the stately, harmonious architecture of San Germán and whether those buildings that have seen so much have withstood this century's most devastating storm.