Bulla Regia is a Roman ruin near the town of Jendouba, a four hour trip from Sousse by louage. While not as large as El Jem or Dougga, Bulla Regia has two unusual features. Some of the houses there were built underground, similar to the troglodyte pit dwellings of Matmata, but with Roman columns in subterranean plazas. And though some of the best mosaics from Bulla Regia are now on display at the Bardo Museum in Tunis, many of the surviving houses still have their mosaic floors in situ.
First I entered the House of the Hunt. It doesn't look like much from the outside, though in its day there was probably a structure above-ground too.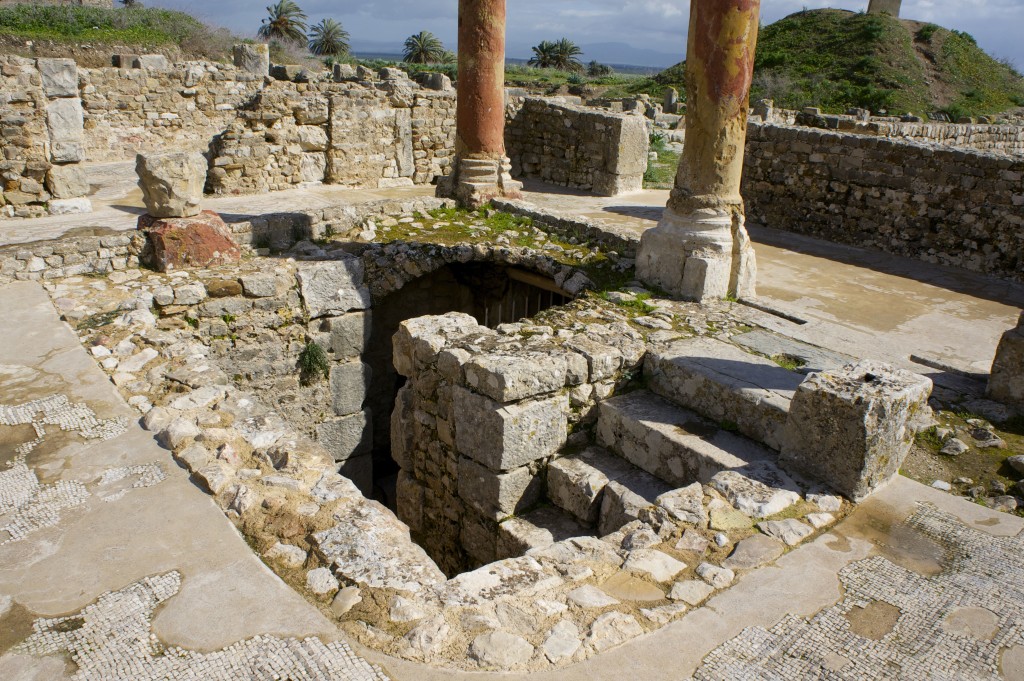 Then I descended the stairs.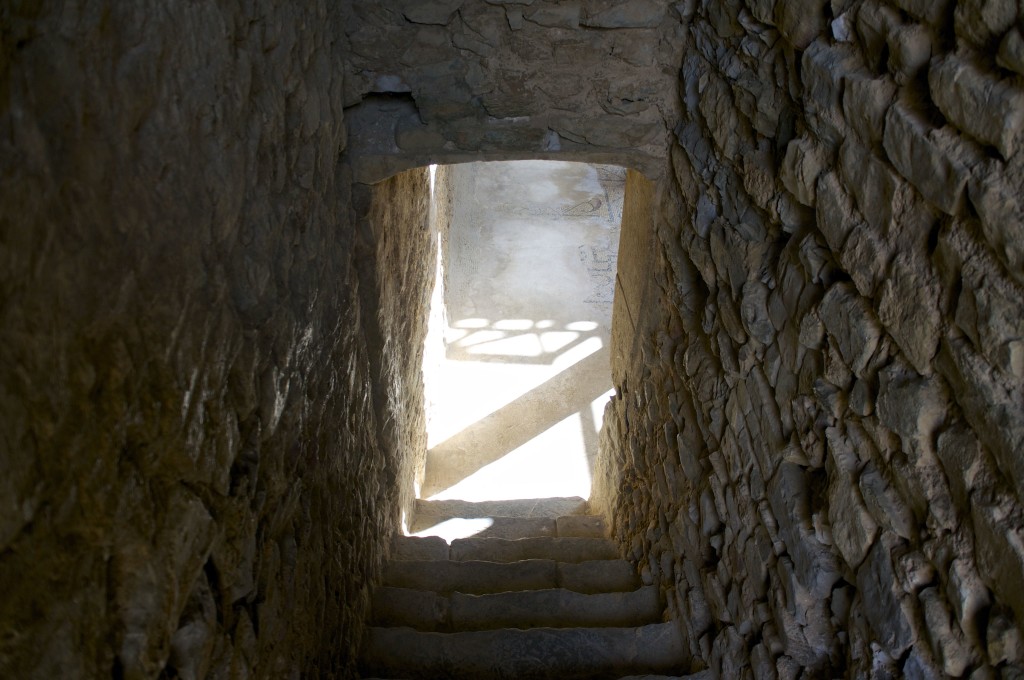 What I saw at the base of the stairs amazed me. It was a plaza defined by columns and brilliantly lit by sunlight streaming in through unusual hexagonal windows.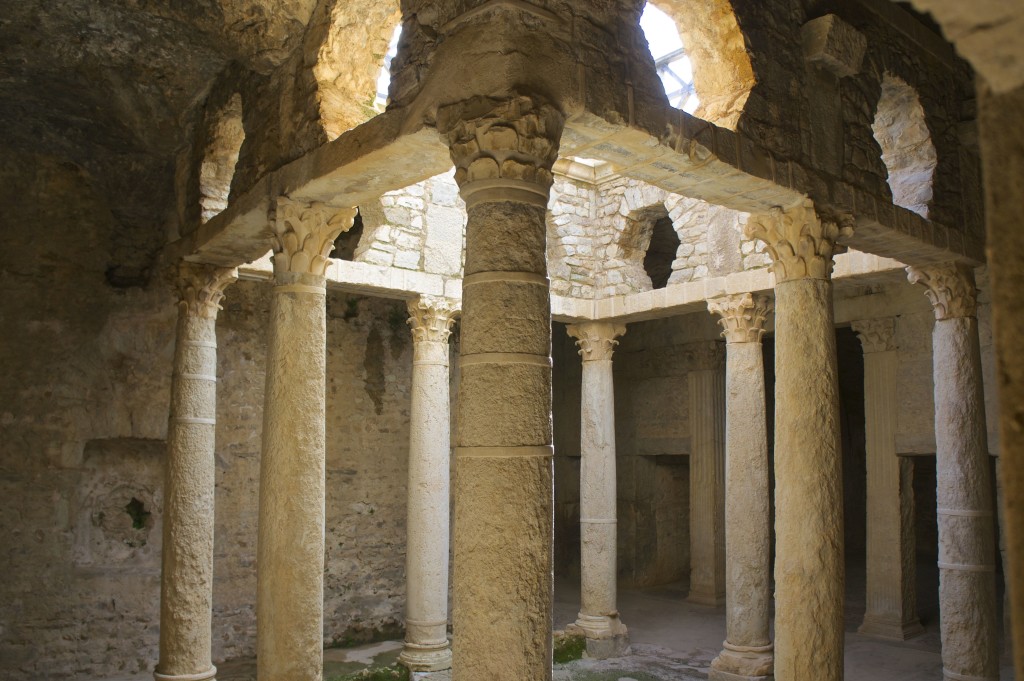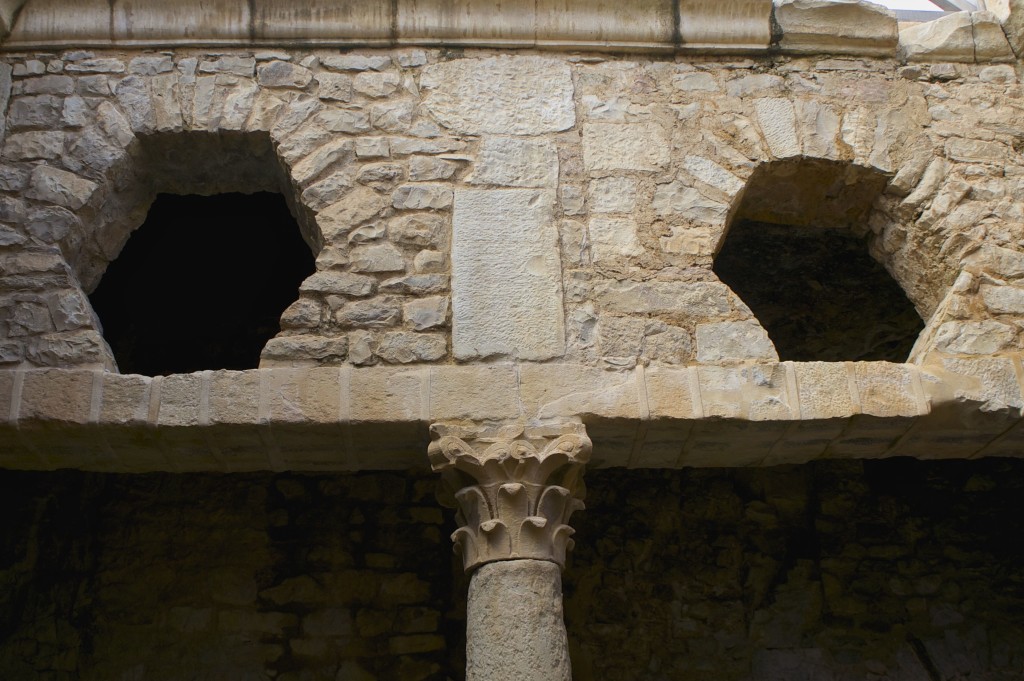 There were various rooms adjoining the underground courtyard, most of which still had their original mosaic floors.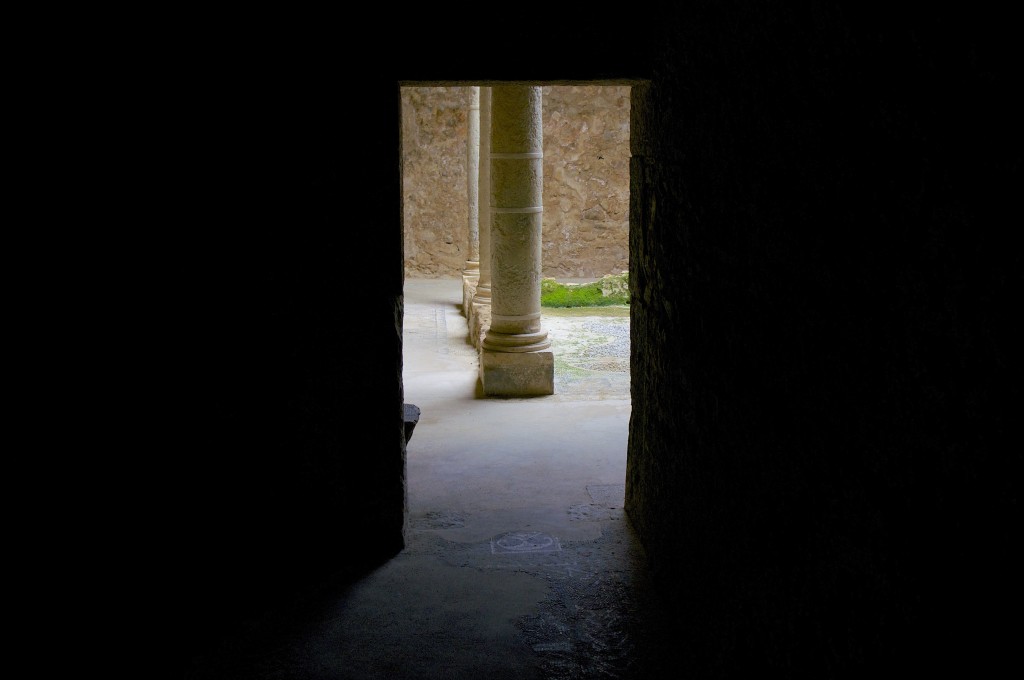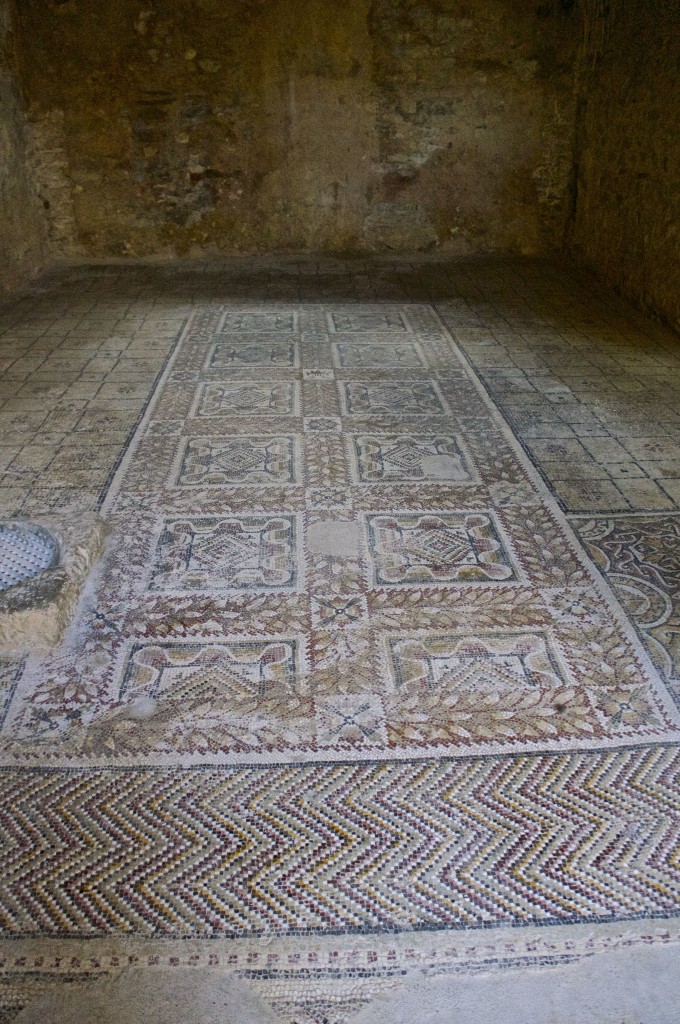 I went back up to ground level and peered into other ruins in the neighborhood.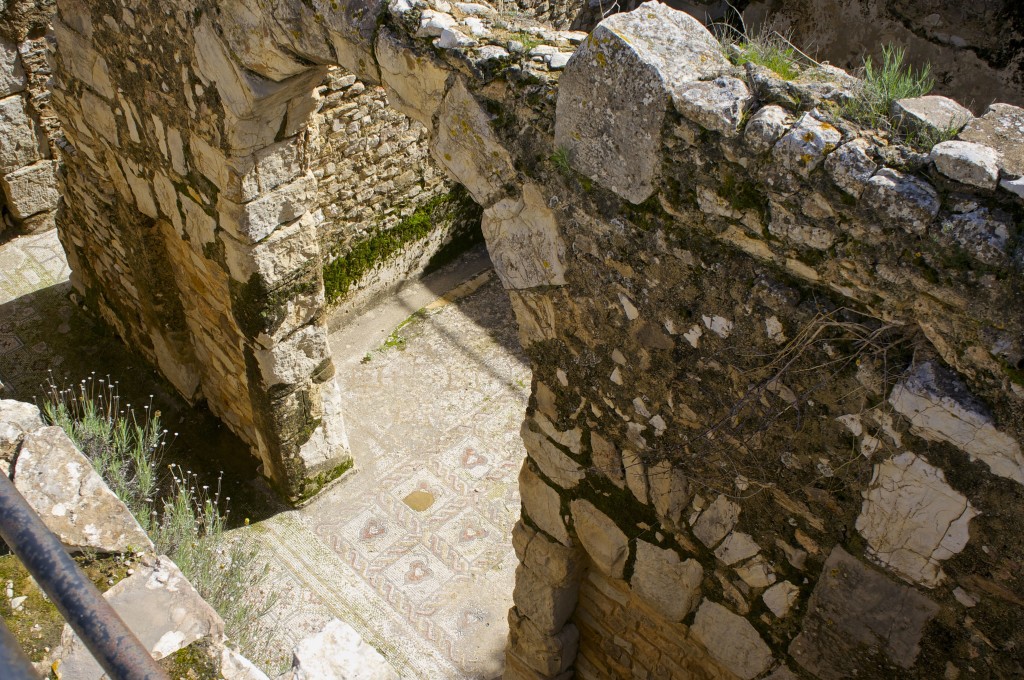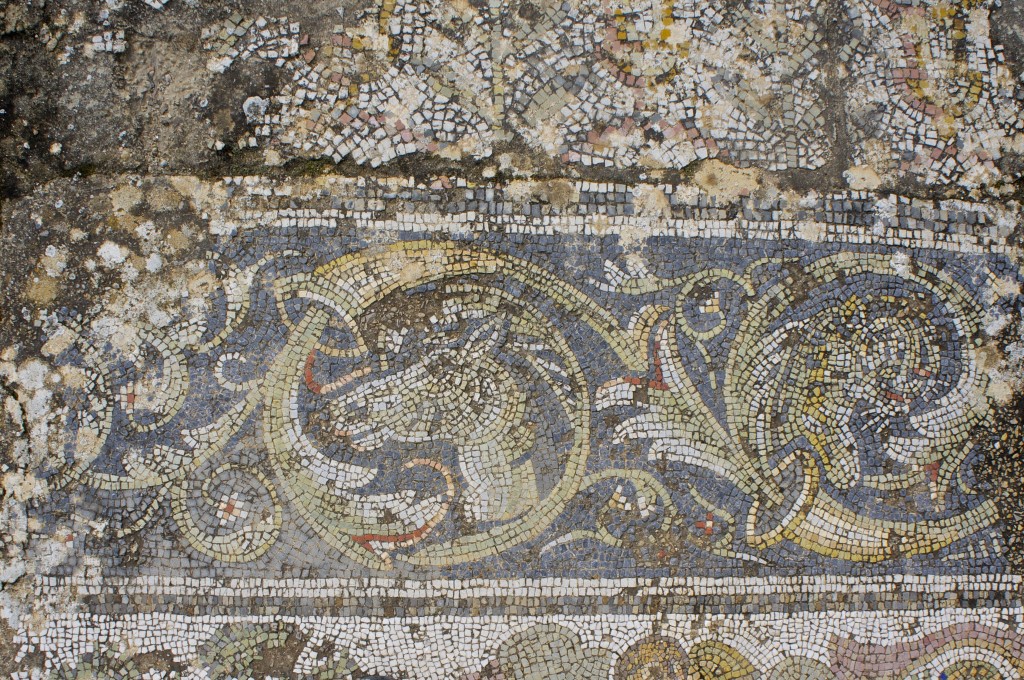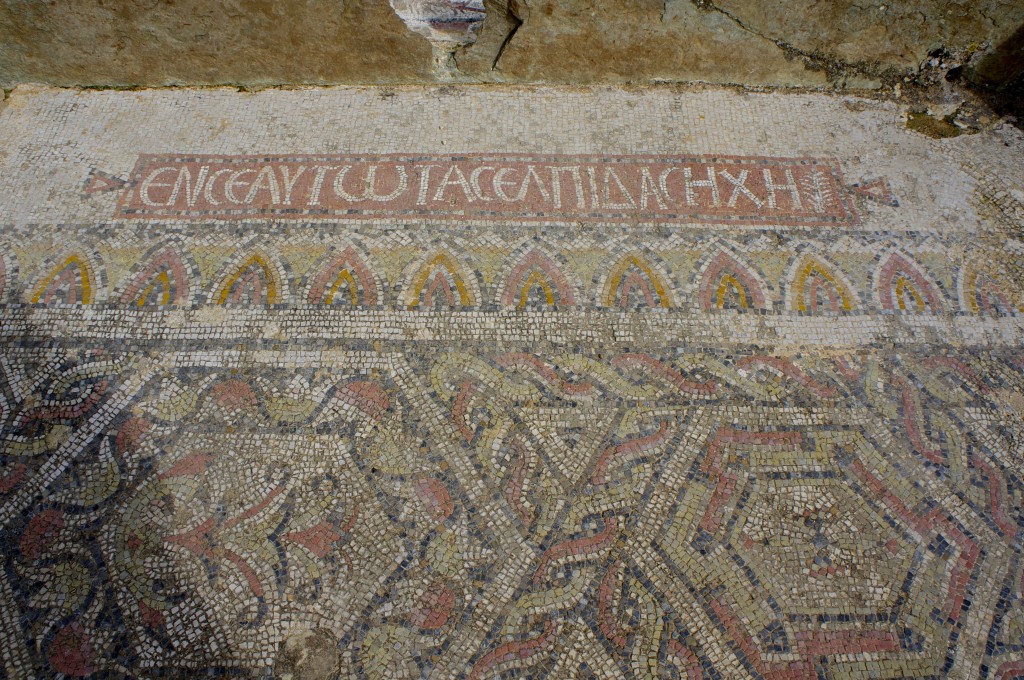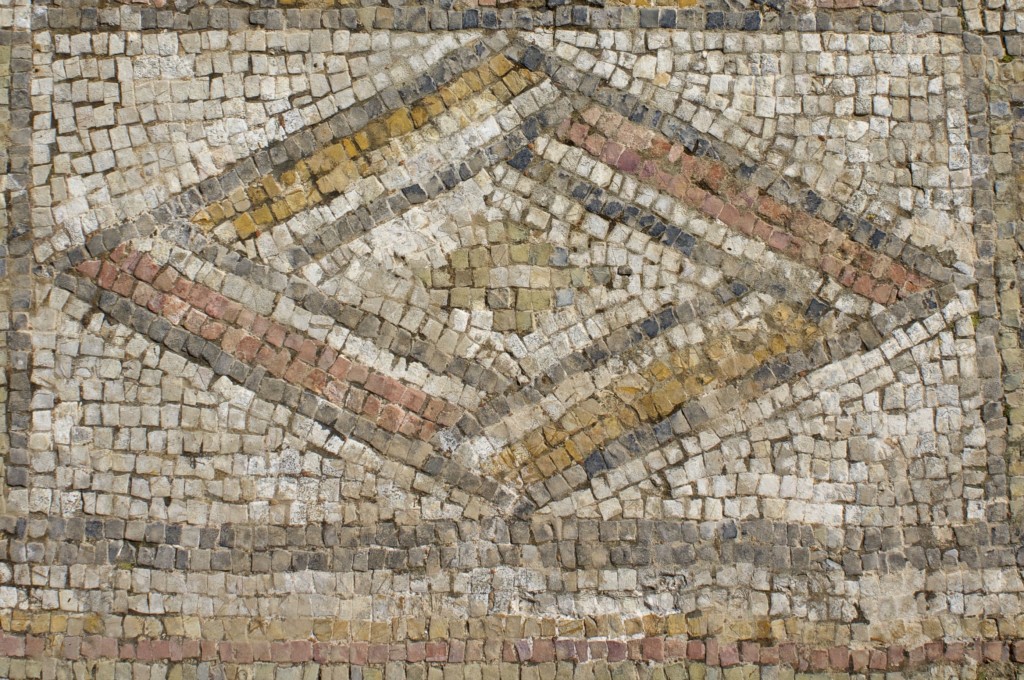 Eventually, I came to the House of Amphitrite, a place that made my entire trip worthwhile.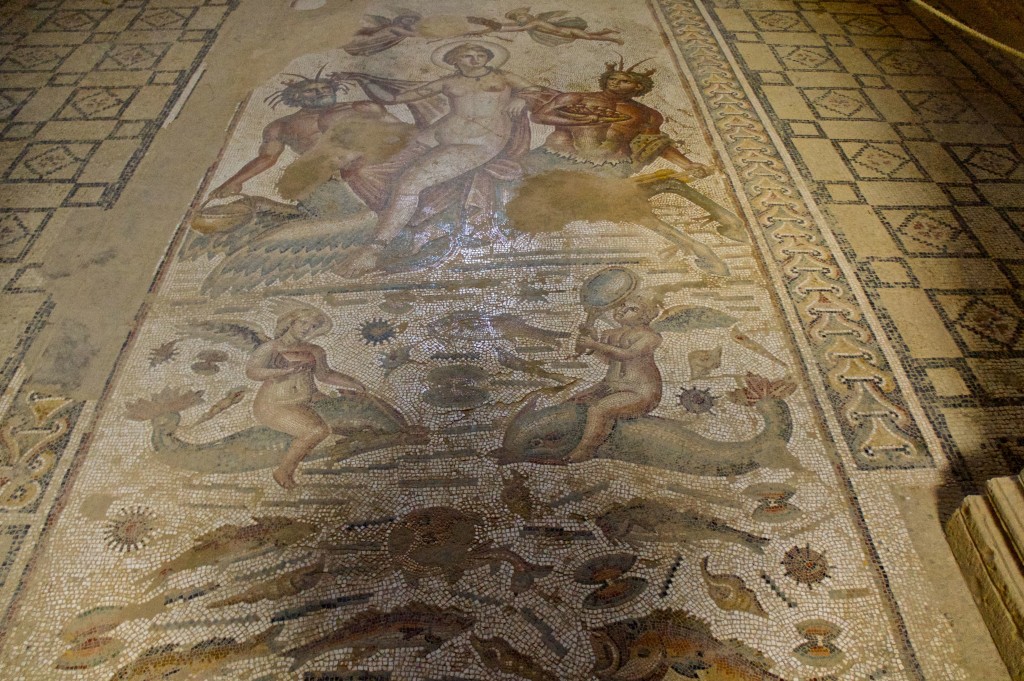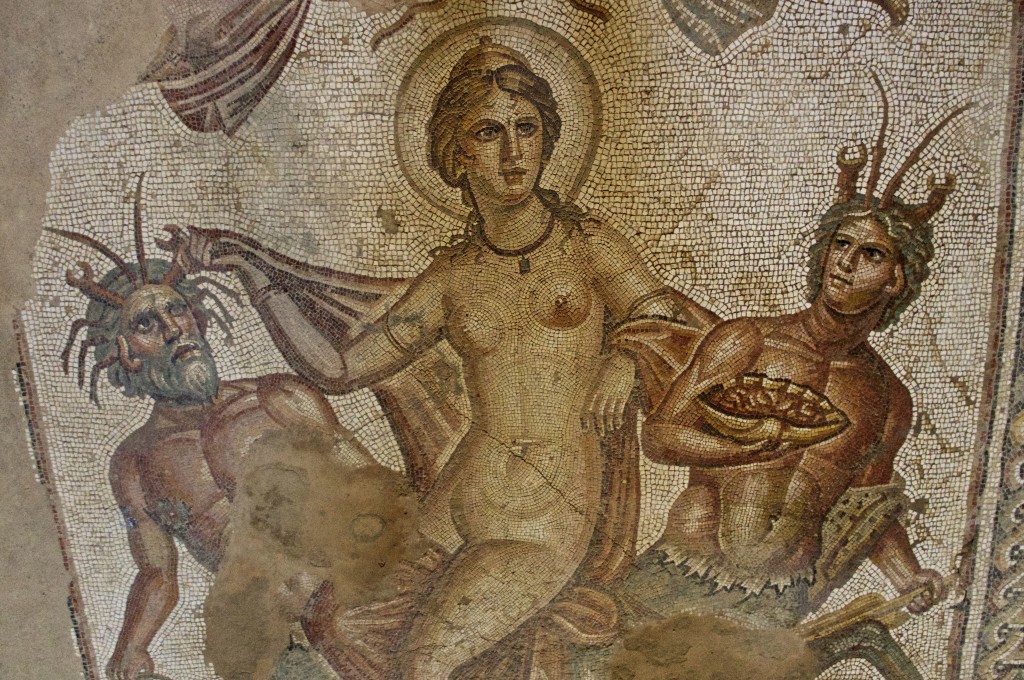 Amphitrite was waiting for me there. There was no one else in the house — indeed, during my three hours in Bulla Regia I saw only two other tourists. So I had the goddess all to myself. She was beautiful. And unusual. The halo seems like it might be a nod to the emerging Second Century Christian aesthetic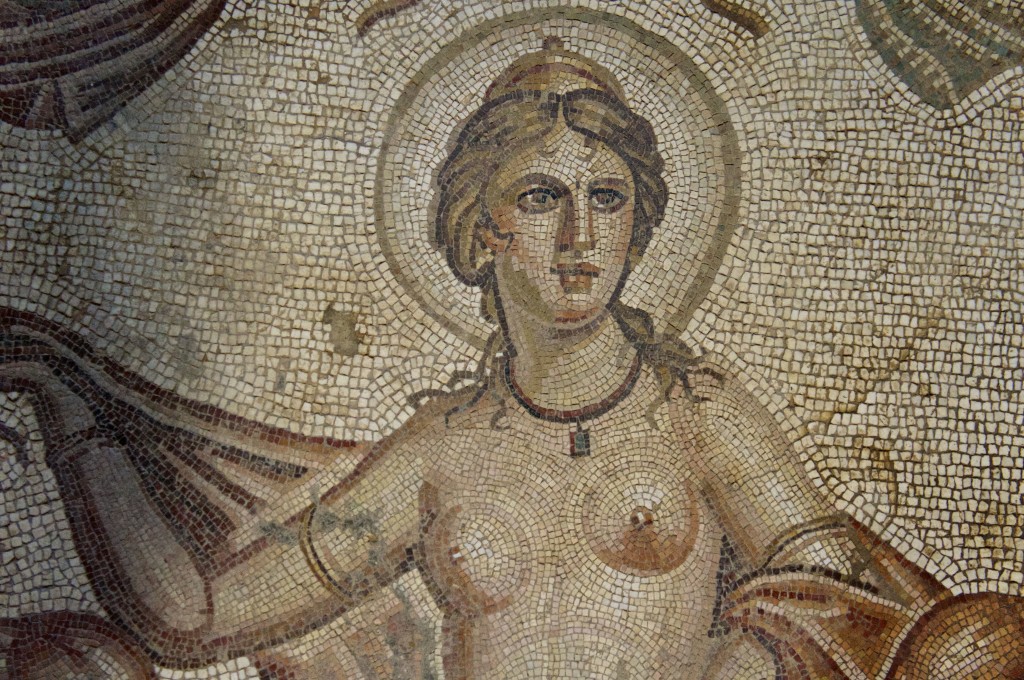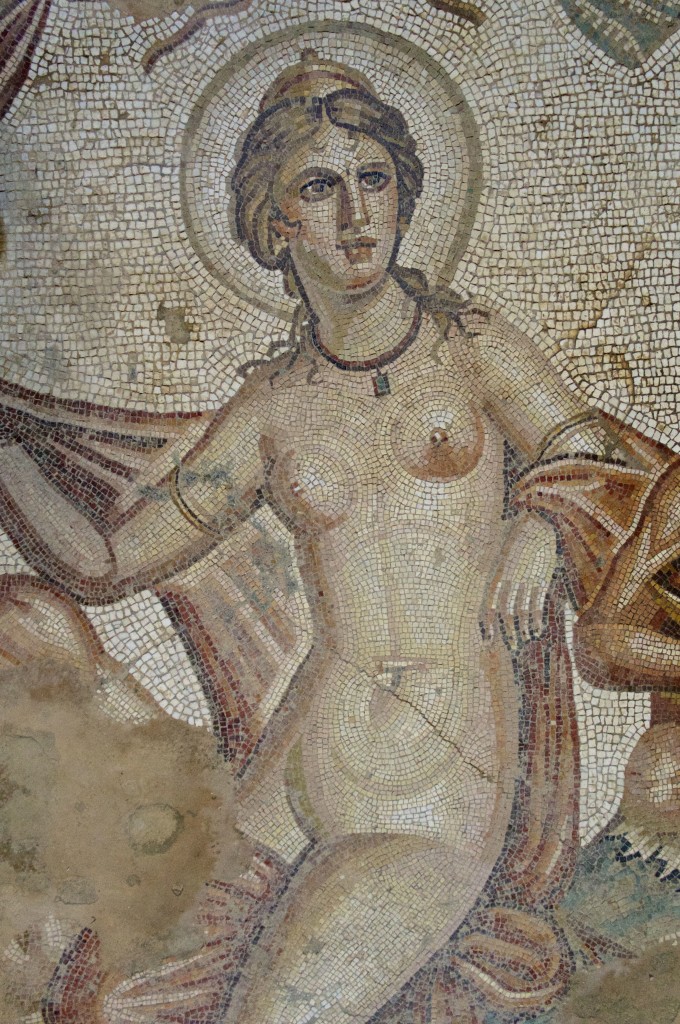 Below her was Cupid riding a dolphin while admiring himself in a mirror. Having just been to Thailand, I recognized the impulse here: this is every Thai girl I saw riding a motorscooter while taking selfies.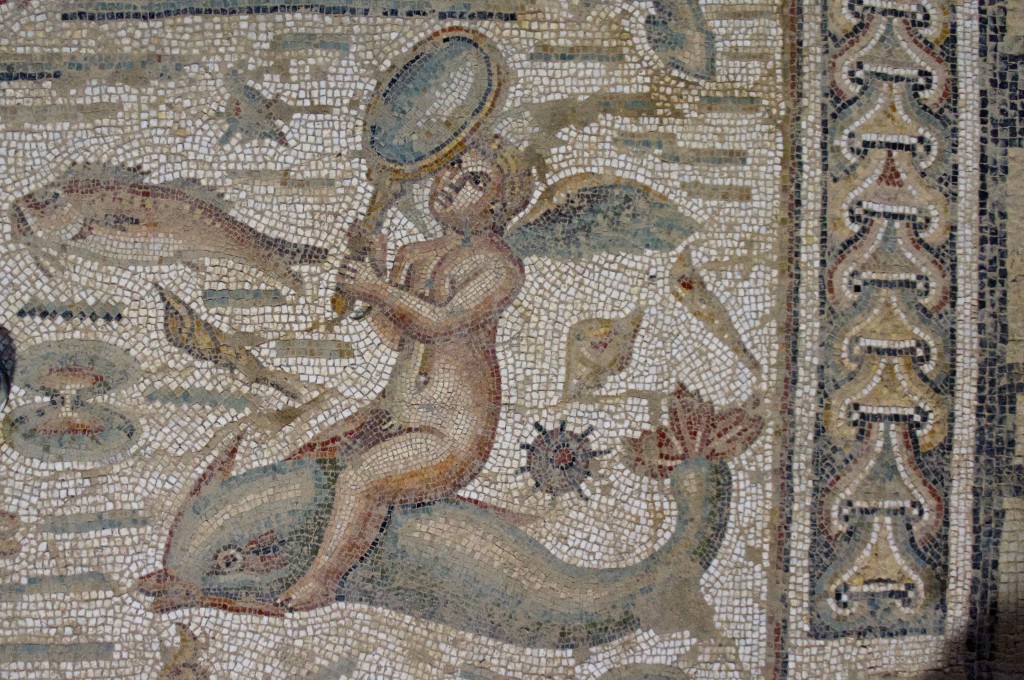 Poseidon and some other dude were there too, but I think Amphitrite had eyes only for me.
There was also a picture of the owner of the house. Lucky guy.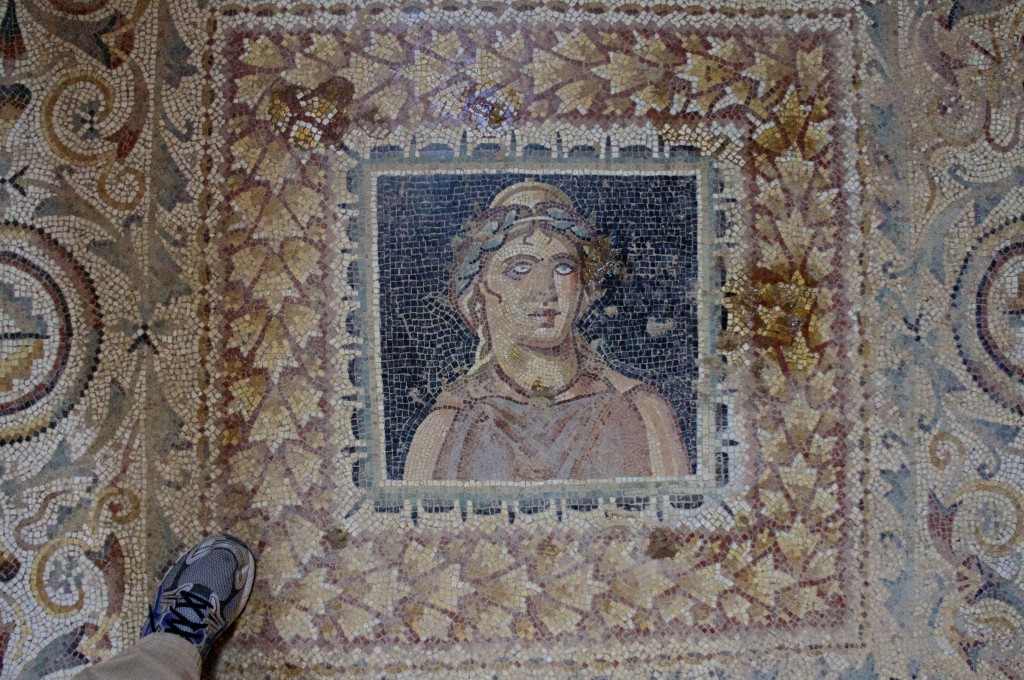 There were various rooms adjoining Amphetrite's chamber, most with relatively intact mosaic floors.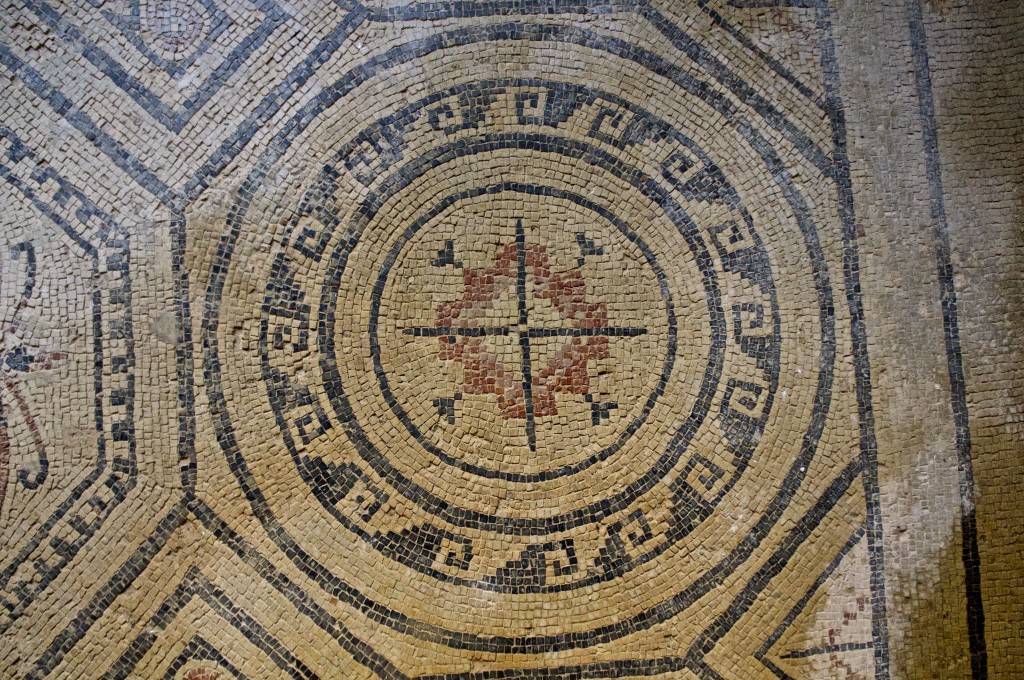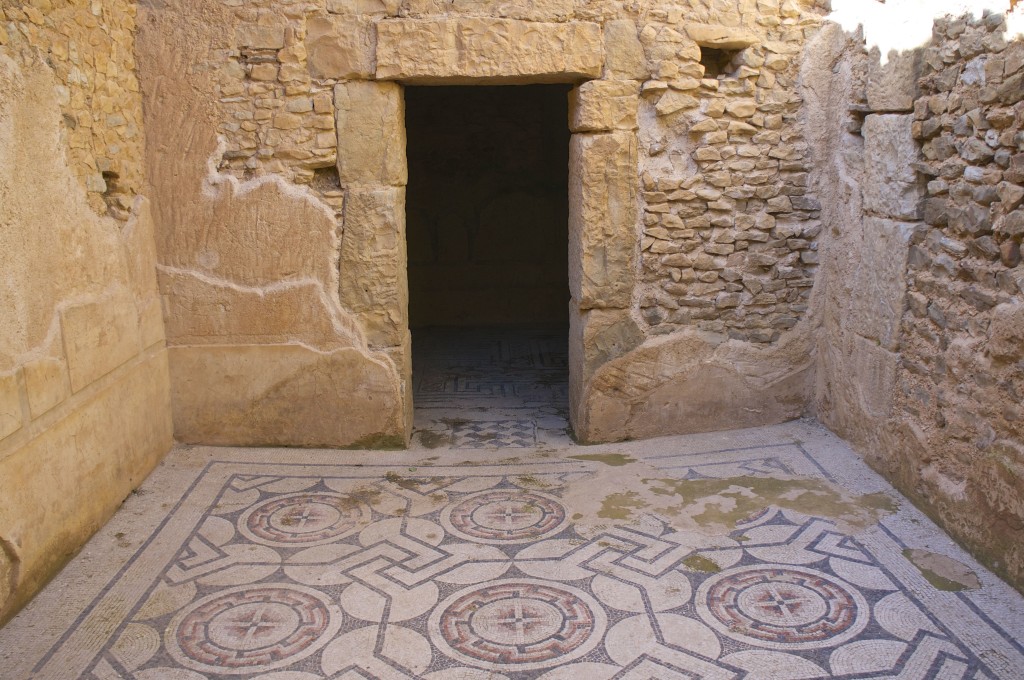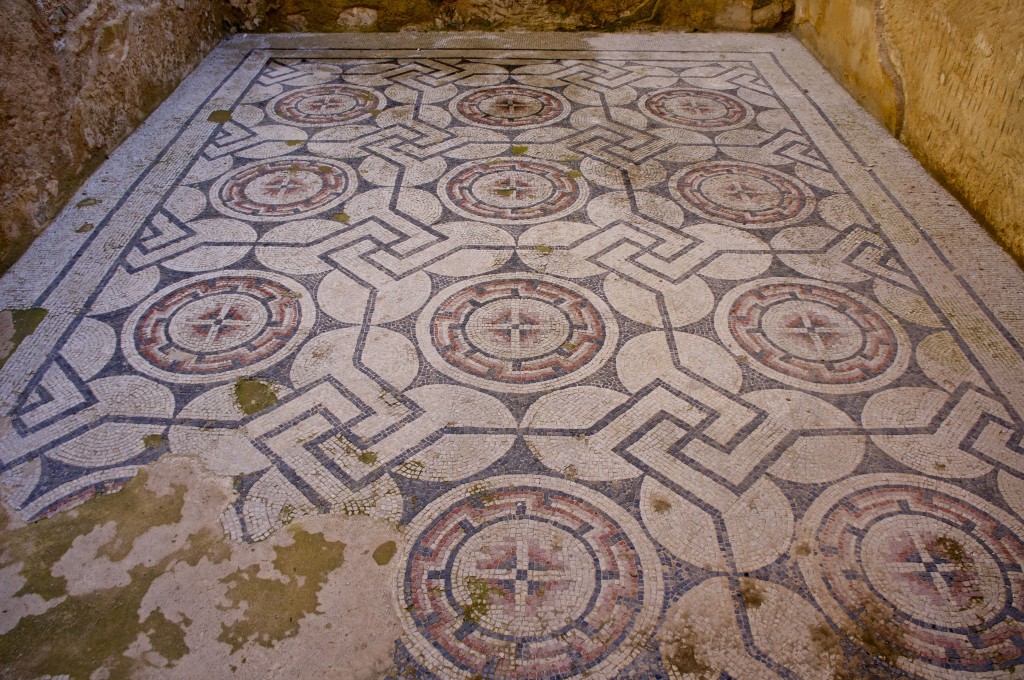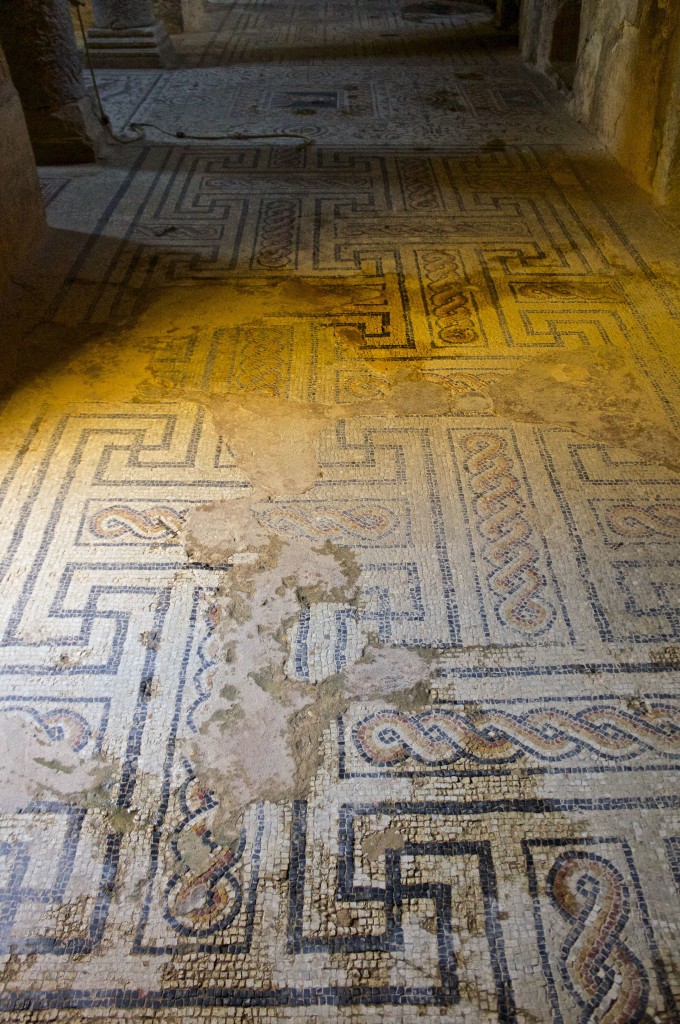 I know very little about the classical world, but couldn't help but wonder what will remain of our civilization in two thousand years. Somehow I doubt it will be as beautiful and enduring as what I saw in Bulla Regia.