First, you have to heat the drums. Camel skin gets more supple as it warms, producing a deeper, more resonant tone.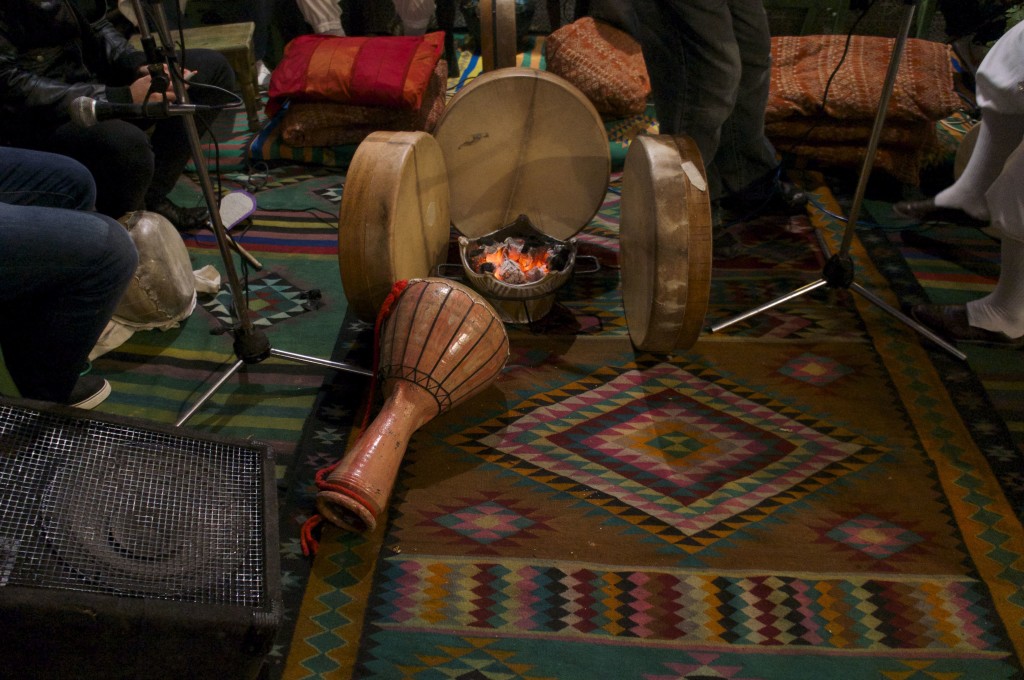 I was deep in the Sousse medina on a Saturday night at Dar Kmar, yet another venue that has no signage, no advertising, and no definable address. I've lived in Sousse for almost six months now and I hadn't even heard of it until recently. It's an extraordinary place, a house of music, art, food, and Tunisian culture. Finding it was difficult, but well worth the effort.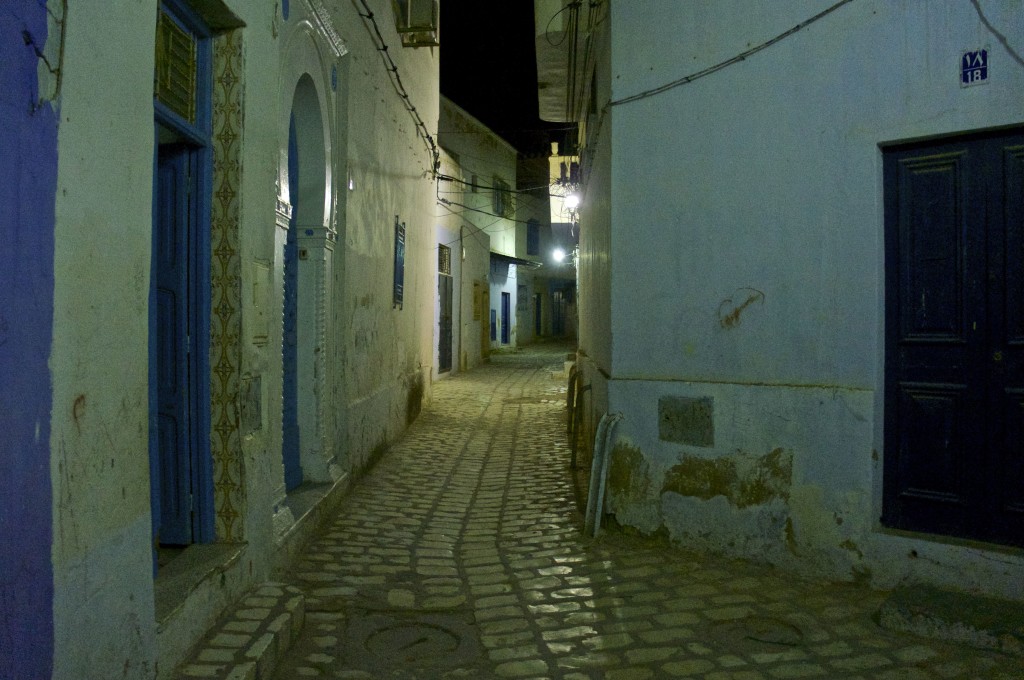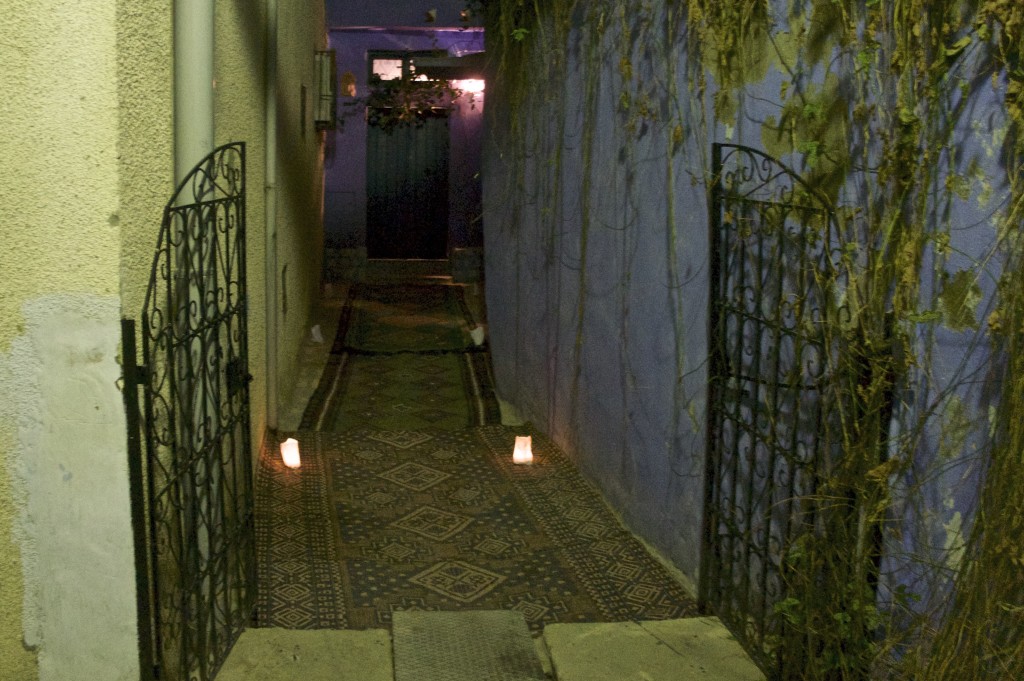 I was told they have music there every Saturday. The band on Saturday evening was a ten-piece traditional Tunisian ensemble.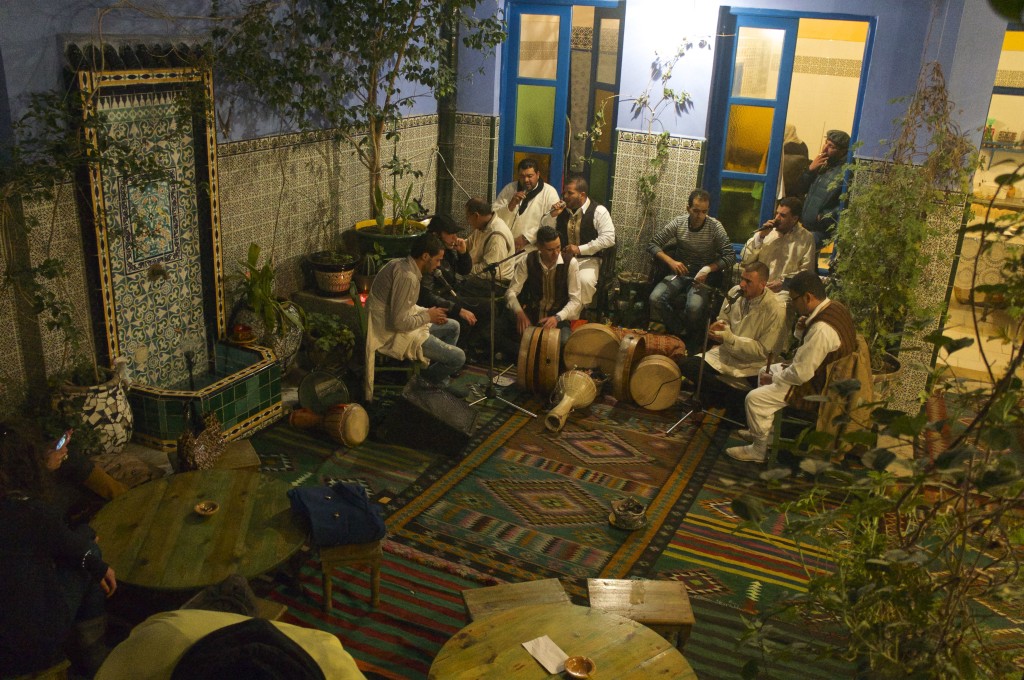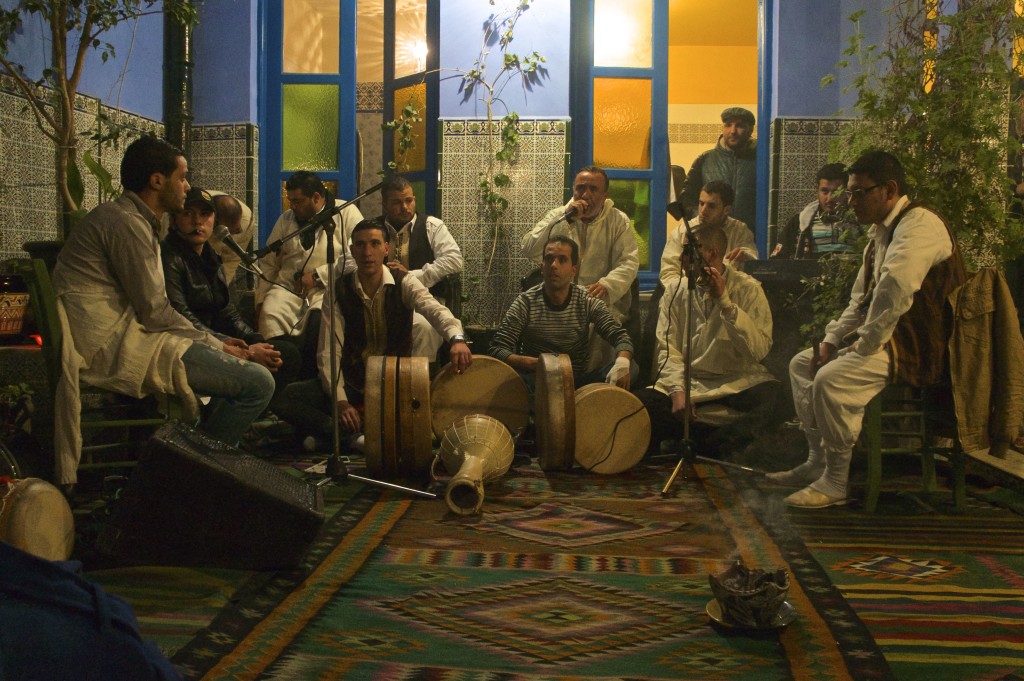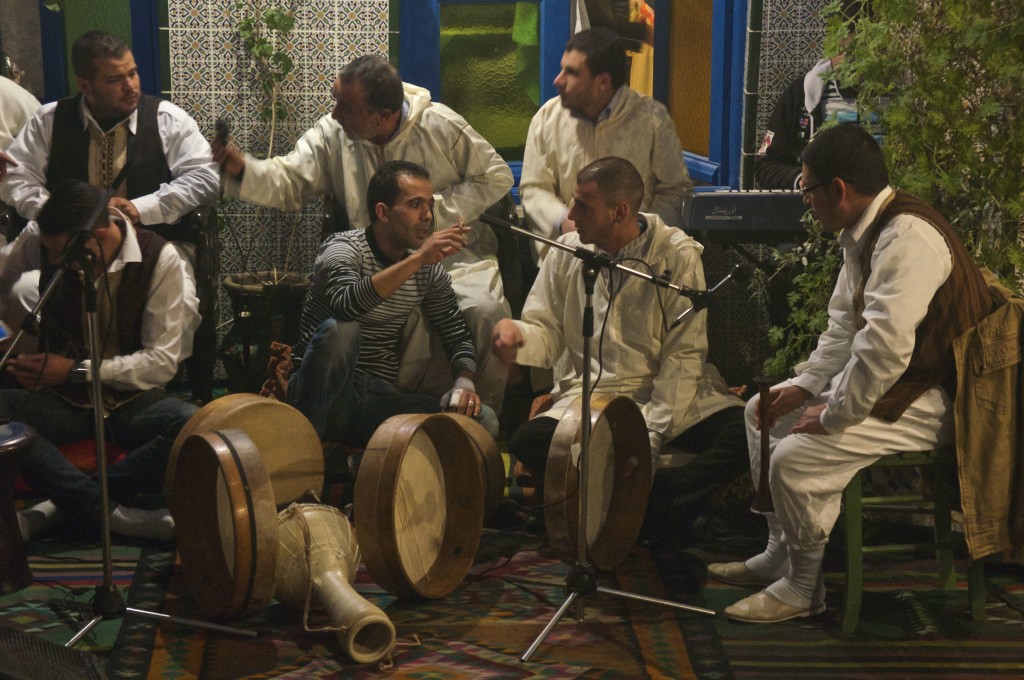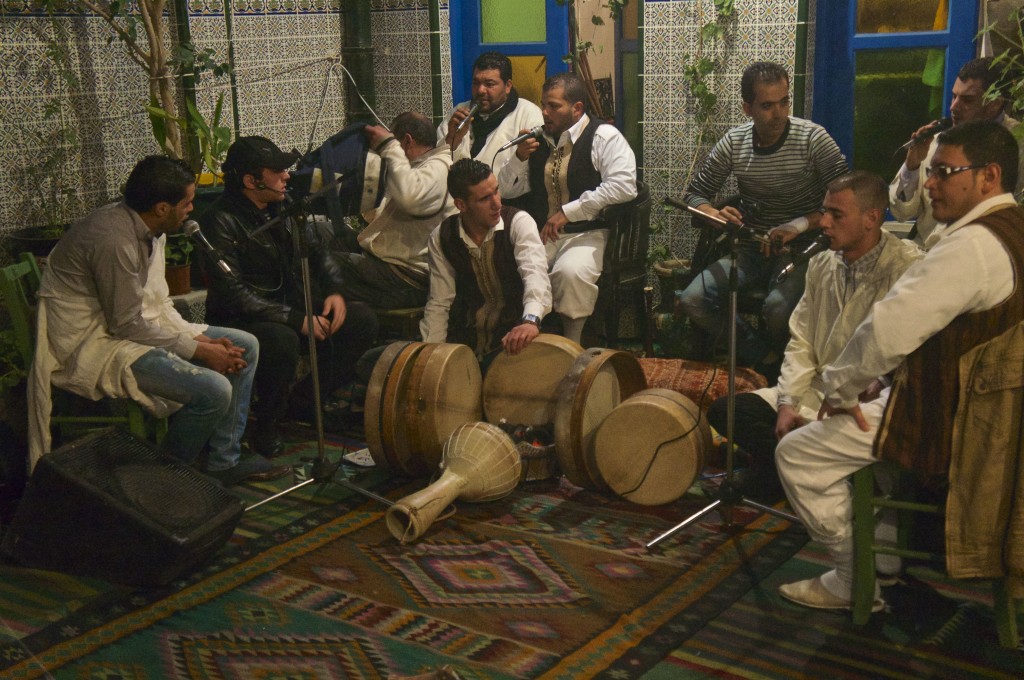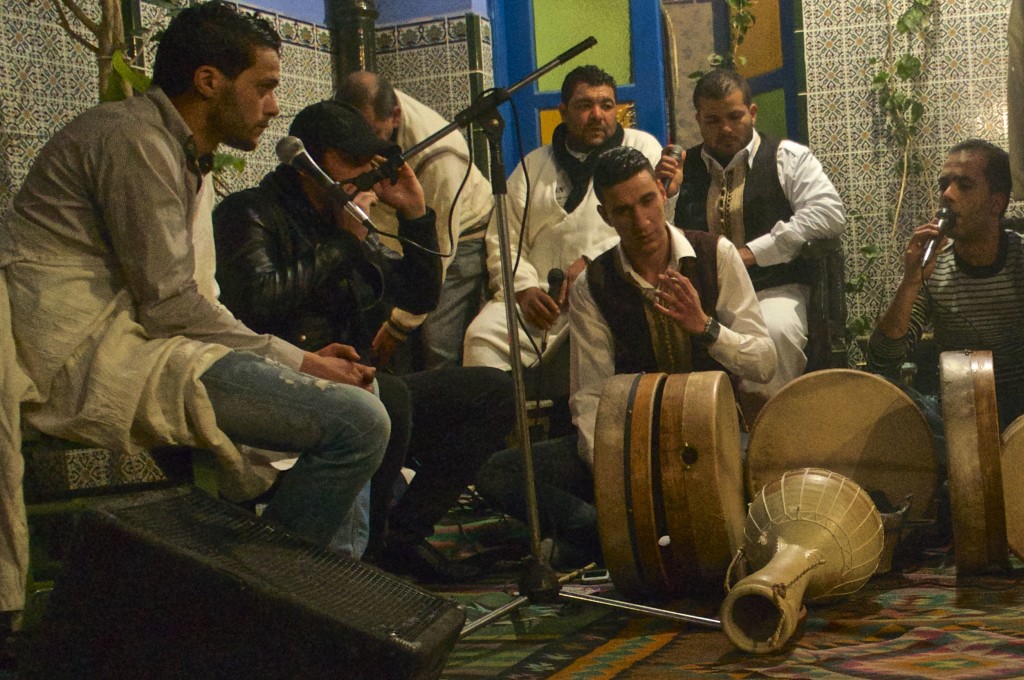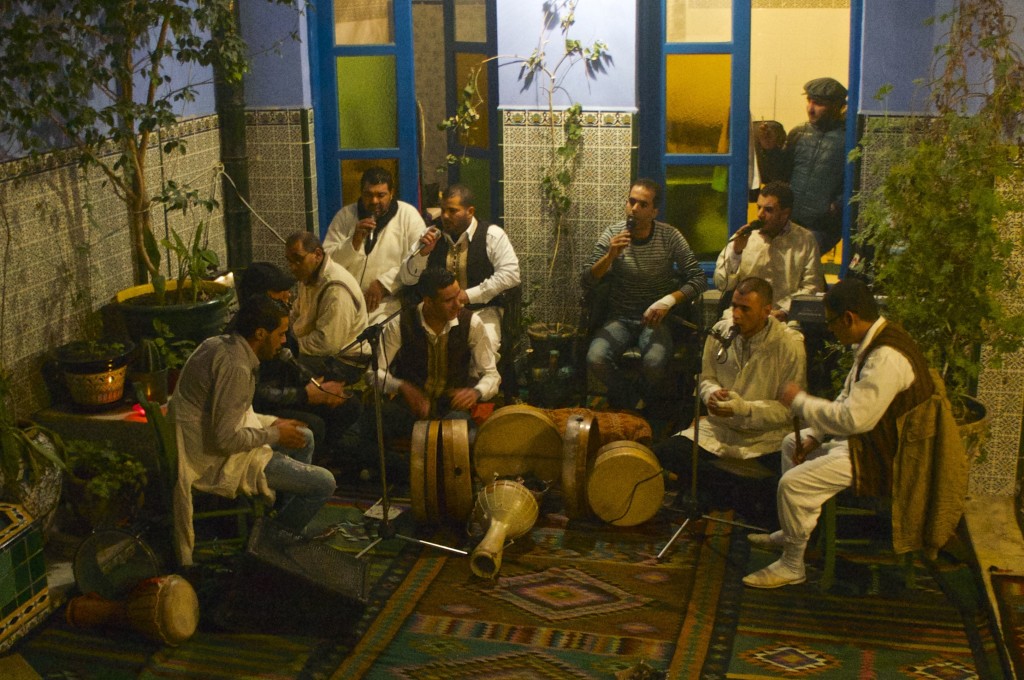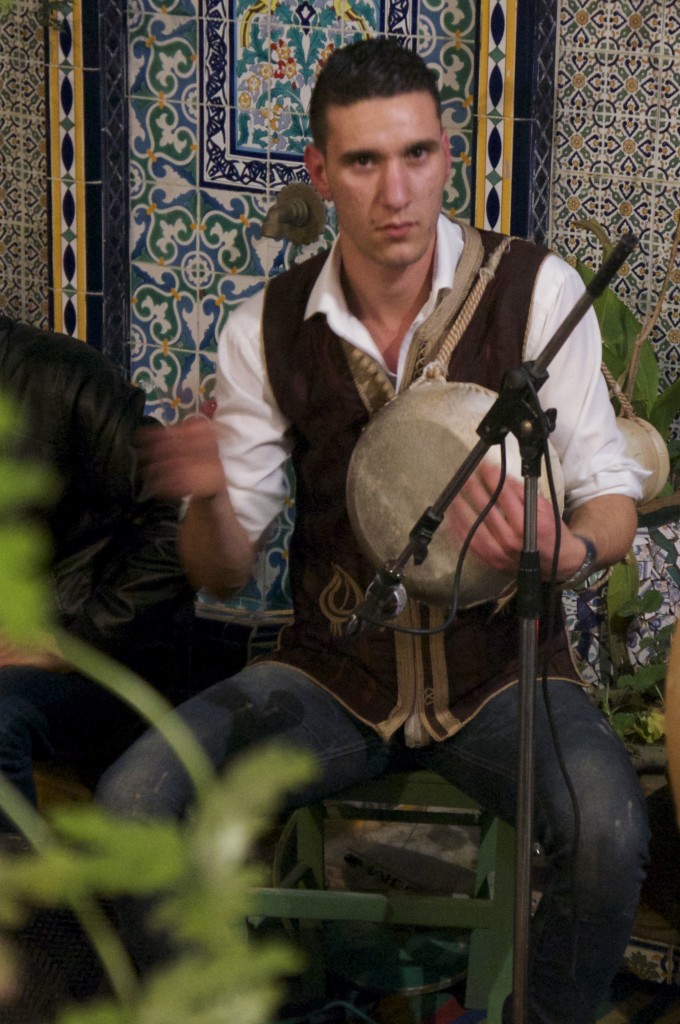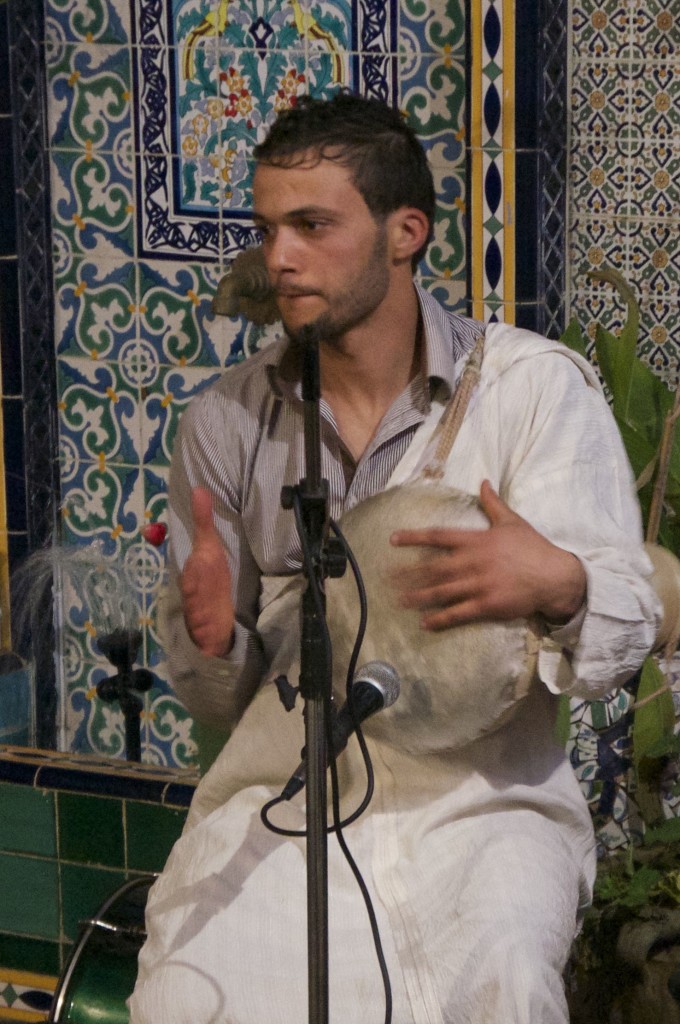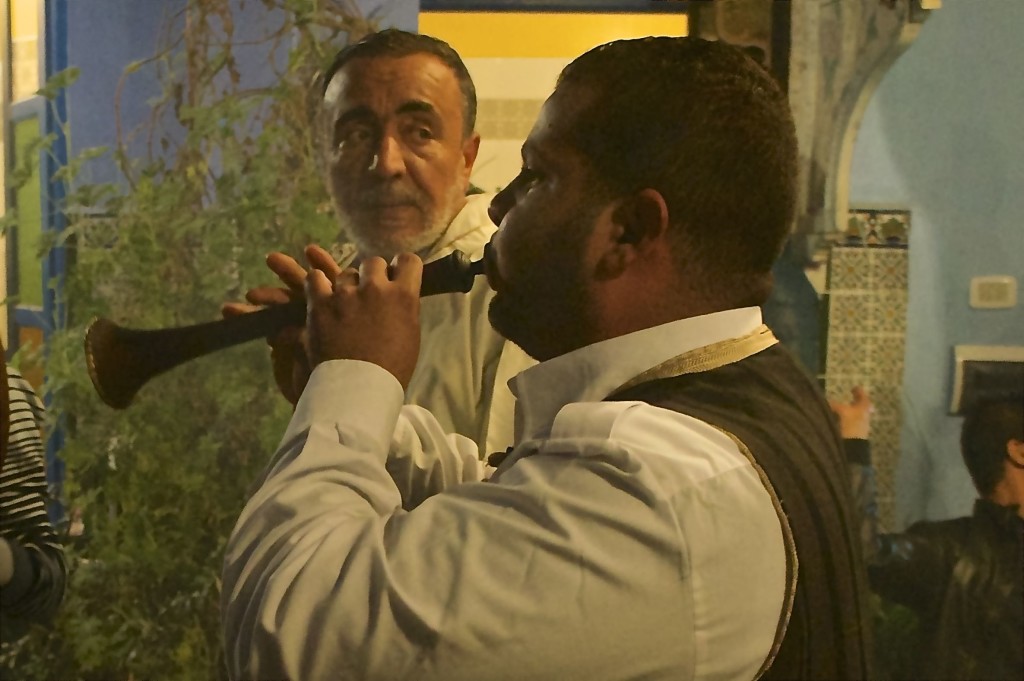 The evening was my first extended exposure to traditional Arab music played live. The band was heavy on the percussion and vocals, accompanied only a keyboard and a shawm. Each song lasted perhaps fifteen minutes. Generally they began slowly and quietly and grew louder, faster, more percussive, and more passionate as they went on. The effect was hypnotic and got the crowd up on its feet to dance (see the following post). I plan to go back for more.