I've been back from Hong Kong for forty hours, but I can't let it go. Here are a few more observations from my notes and my camera that didn't fit into my earlier posts on my visa run and visits to Wan Chai.
• Top-flight tutors here dress and are paid like pop stars and advertise in the subway. This gladdens my little academical heart.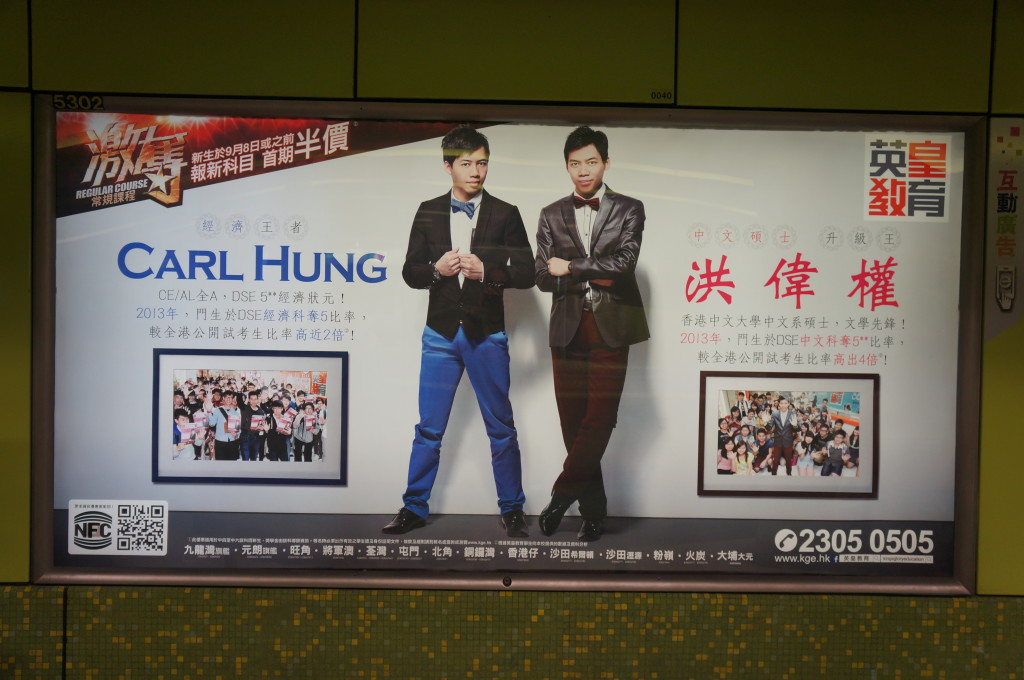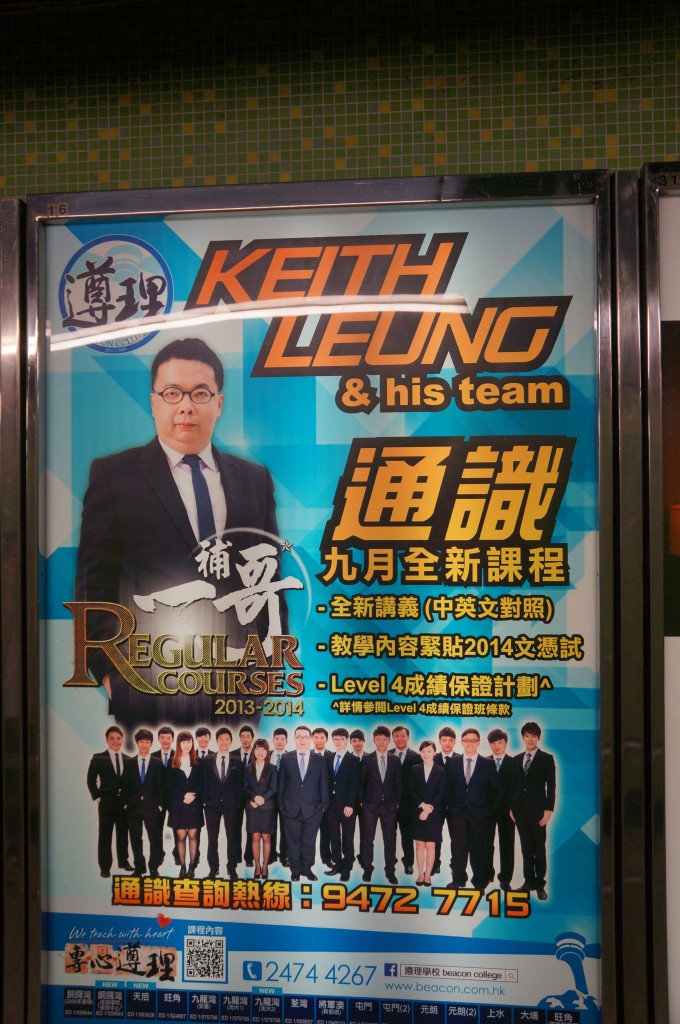 • Speaking of the subway, the MTR is wonderful: efficient, clean, quiet and cheap. But why are Wan Chai and Chai Wan both stops on the same line? Doesn't that threaten to rupture the space/time continuum or something?
• One reason to take the subway is because cabbies are fickle. I was refused a ride three times when I wasn't going the way the driver wanted. If you want a cab going east, you'd better not try hailing one heading west.
• Chunking Mansions is a decaying commercial building incongruously set in the upscale Tsim Sha Tsui where you will find Ivorians, Nepalis, Sikhs, Somalis, Indians, Saudis, Pakistanis, and many others manning food stalls from all over the world and selling all kinds of goods, legal and otherwise. I was urged to buy Nepalese karaoke CDs, a bed for the night, hot SIM cards, discounted foreign currency, DelMonte Kernel Corn, visas to anywhere in the world, ketamine, Japanese pornography, and the iPhone 7 ("not available yet, special for you, Sir!"), but declined all such offers. Instead, I got my Indian food fix: some yummy samosas and chicken curry. The strangest shop I saw sold both halal food and Hennessy cognac. I was a little reluctant to shoot pictures in this environment, settling for a stairwell shot of the wiring that powers the building.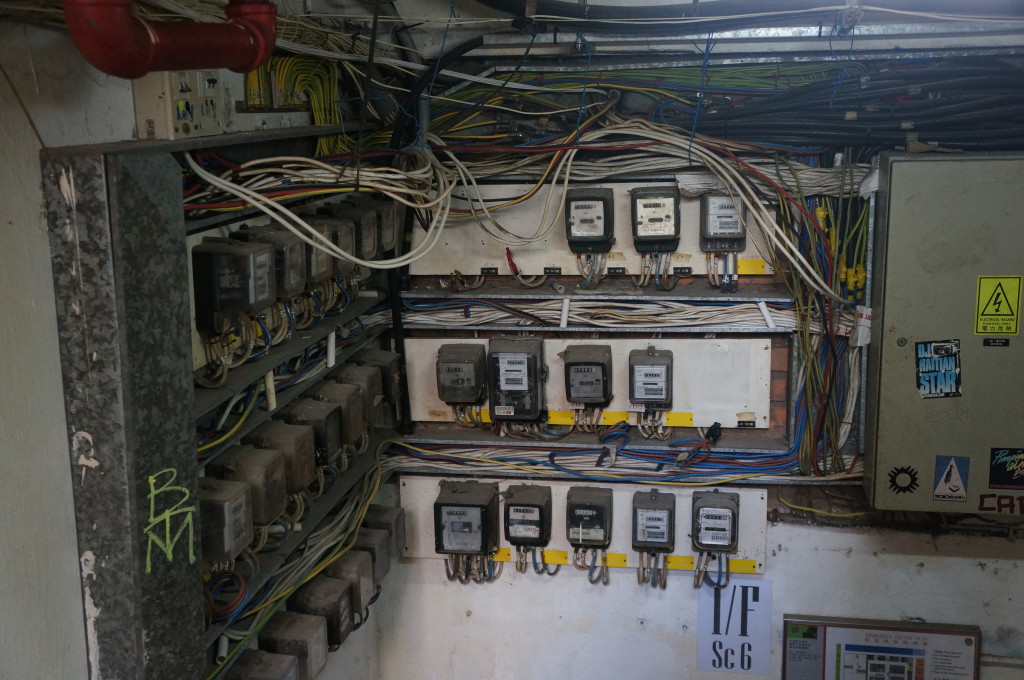 • There seem to be a lot of very tall white guys here. What is it about Hong Kong that attracts guys north of 6'5″? I'm not used to this.
• You gotta love a town where the Alpha Romeo dealership is next to the Maserati dealership is next to the Lotus dealership is next to the Lamborghini dealership. Makes those impulse buys so much easier.
• There's something strange about a place where cigarette boxes are required to display large gruesome pictures of smokers' corpses but Coke Zero is marketed as a sports/health drink.