After three days at the luxurious Hotel Colonial in comfortable Granada, it was time for us to begin the second phase of our journey. Our plan was to get a ferry across Lake Nicaragua to San Carlos. There I would walk around the docks til we found a boat going down the Rio San Juan, talk or bribe ourselves aboard, and head out to the jungle settlement of El Castillo. This required a leap of faith on my part. I didn't know for sure whether we could find a river boat — do you just hail them like taxis? — but I told myself that the last thing I wanted was a Cook's tour where everything was precisely planned.
Little did I know that finding a boat going to El Castillo would be easy, but that passage aboard the ferry crossing the lake would be a very uncomfortable affair.
We found the lake dock in Granada from which the ferry departed and bought our tickets. I'd read that it was advisable to pay a little extra to get a spot on the upper deck of the ferry and to string a hammock there. I had no problem paying for a place on the upper deck, but in a fit of senseless economizing, I bought only ONE hammock.
What was I thinking?
I guess I figured that I would find a place to sit or lie somewhere on the ferry and that I would let my son luxuriate in the hammock. There had to be chairs, right? And probably an enclosed cabin to escape the elements in?
But no. There were no chairs, benches, or other accommodations. No cabins. Just steel deck-plating. We tied our lone hammock between a mast and a wall cleat and began the overnight lake crossing.
At first, it was pretty nice. We were thrilled to pass within sight of Concepción, the world's most perfectly formed volcano, on the Isla de Ometepe.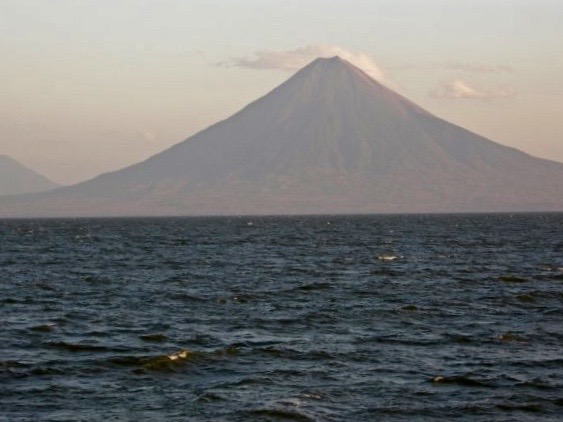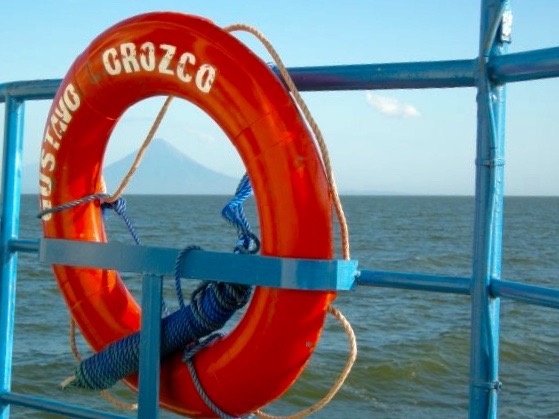 The afternoon sun still warmed our bones. Spencer read Heart of Darkness as he swayed in the hammock. We looked down — literally, that is — at all the people on the lower deck trying to find a place to sit where they would be sheltered from the sea spray amid the bicycles, motorcycles, and other cargo.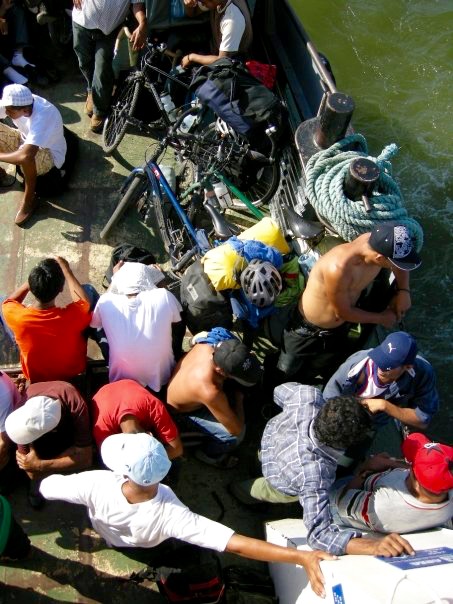 We congratulated ourselves on the decision to buy upper-deck tickets. We saw people on our deck laying down and it really didn't look so bad.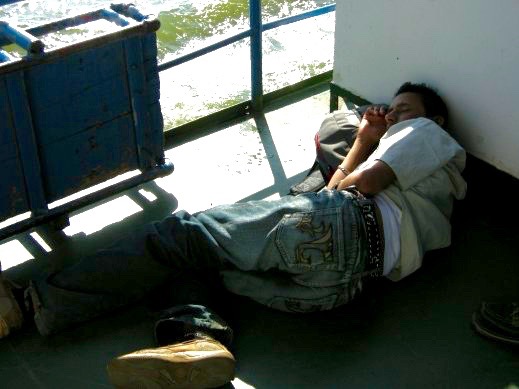 Many of our deck-mates strung up hammocks and looked quite comfortable in them.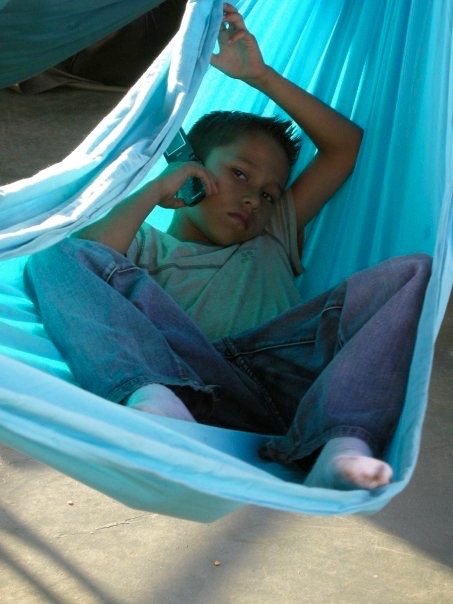 Others on our deck found places to sit: not chairs, of course, but better than the metal deck plate.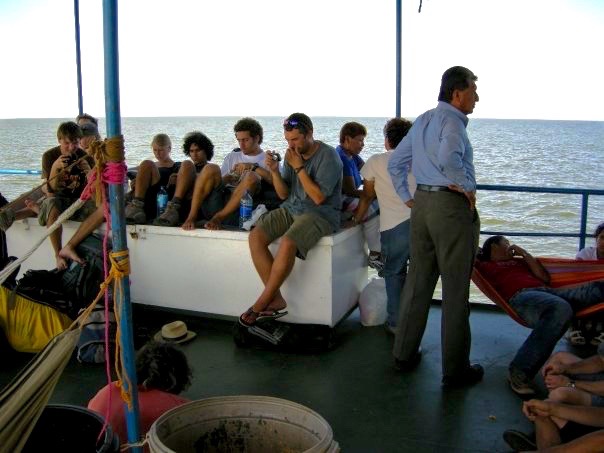 The sunset on the lake was so beautiful that at first I didn't feel the approaching evening chill.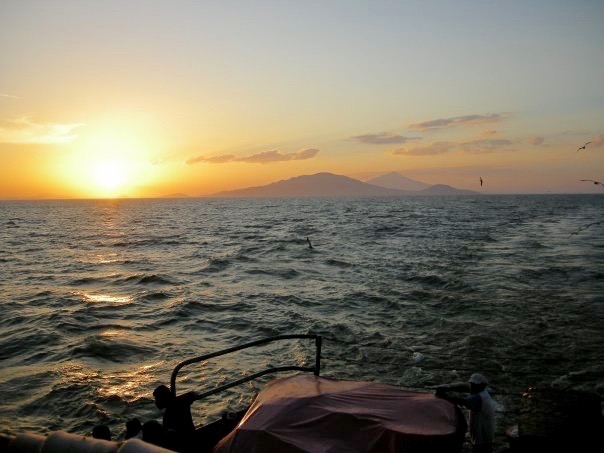 Ah, novice-traveler hubris. By the time darkness fell, we were both getting cold. The steel deck seemed to suck the heat right out of my body. Although we weren't getting drenched, we shivered in the mist thrown up by the boat as it plowed through the waves. By midnight I felt chilled to the bone, damp, tired, and miserable. I did take turns with my son in our one hammock, which gave some respite, but I felt so guilty about making him sleep on the deck plate that I took most of the time there.
From this wretched, sleepless night, I learned that you can never be too hot out on the deck of a boat at night. The lesson etched itself deeply into my mental library of travel wisdom. In later experiences with nighttime boat rides — for instance, my trip up the Ganges River in Bangladesh aboard a paddlewheel ferry — I made sure to pack warmer clothes.
And if I ever travel across a body of water with a companion, I will be sure to buy two hammocks.