On my first night in Santo Domingo, I grabbed my camera and started walking around the city. Half the time I didn't know where I was or what I was looking at. Latin American cities have a way of looking especially romantic at night.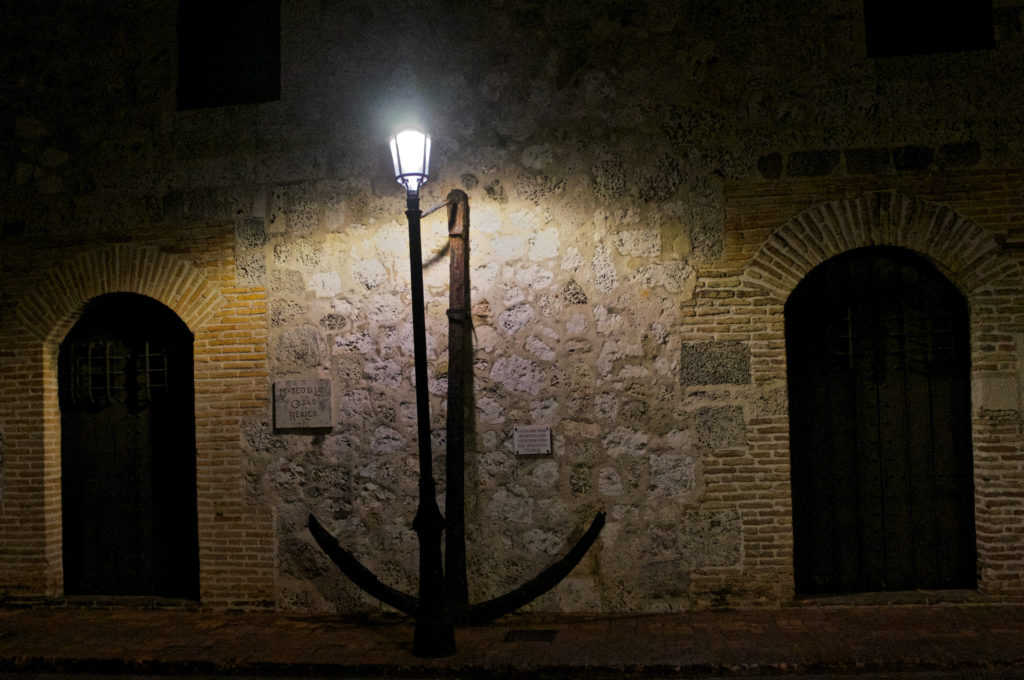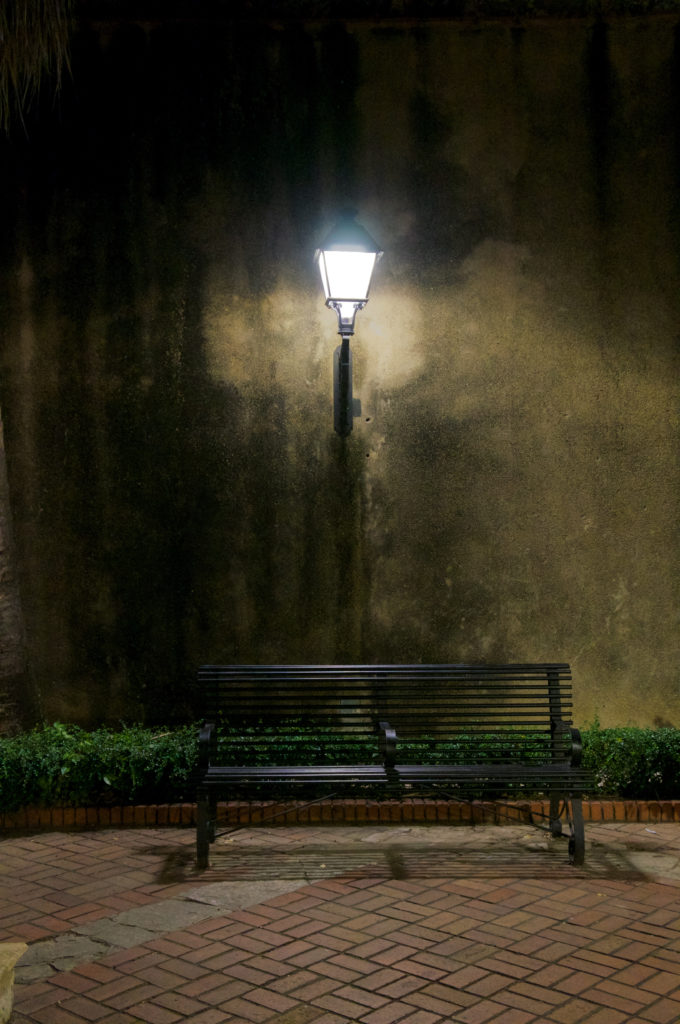 I came to an area where a cruise ship, the Logos Hope, was docked.
I later found out that this ship is operated by a German Christian charitable organization with an all-volunteer crew. It bills itself as a floating book fair and has a 5,000-volume permanent library on board. I didn't try to go aboard, but I did sneak into some of the on-shore entertainment that was staged for the ship's passengers.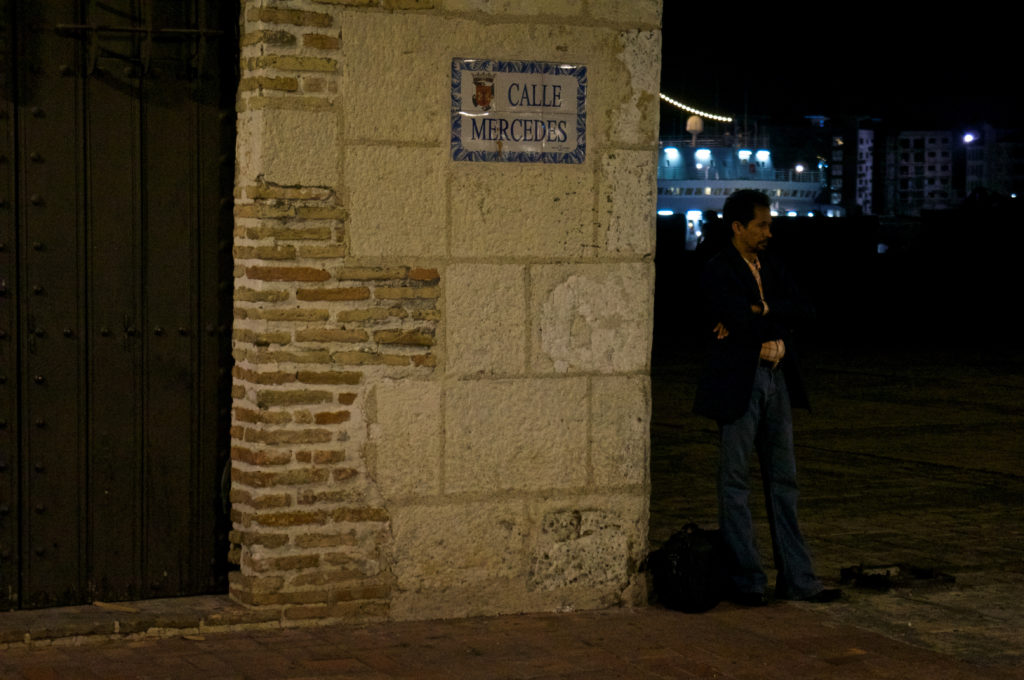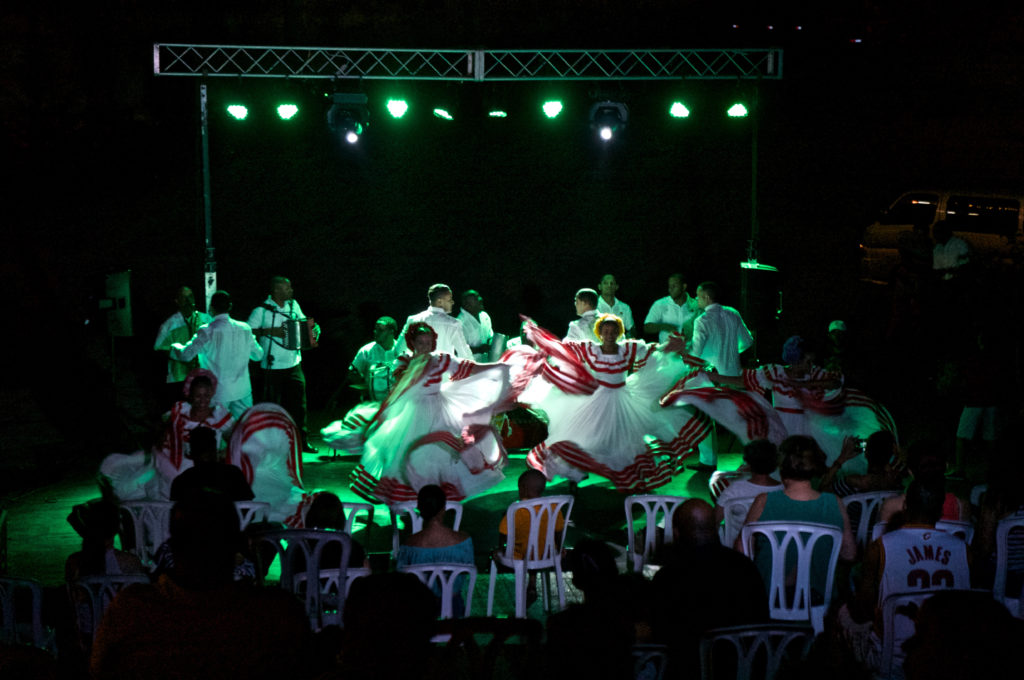 Nearby was a large plaza fronted by a row of restaurants. I returned to this area the following day and had a superb meal at one of them (not pictured here), Pat'e Palo. Definitely recommended!
Other nearby restaurants were doing a good business.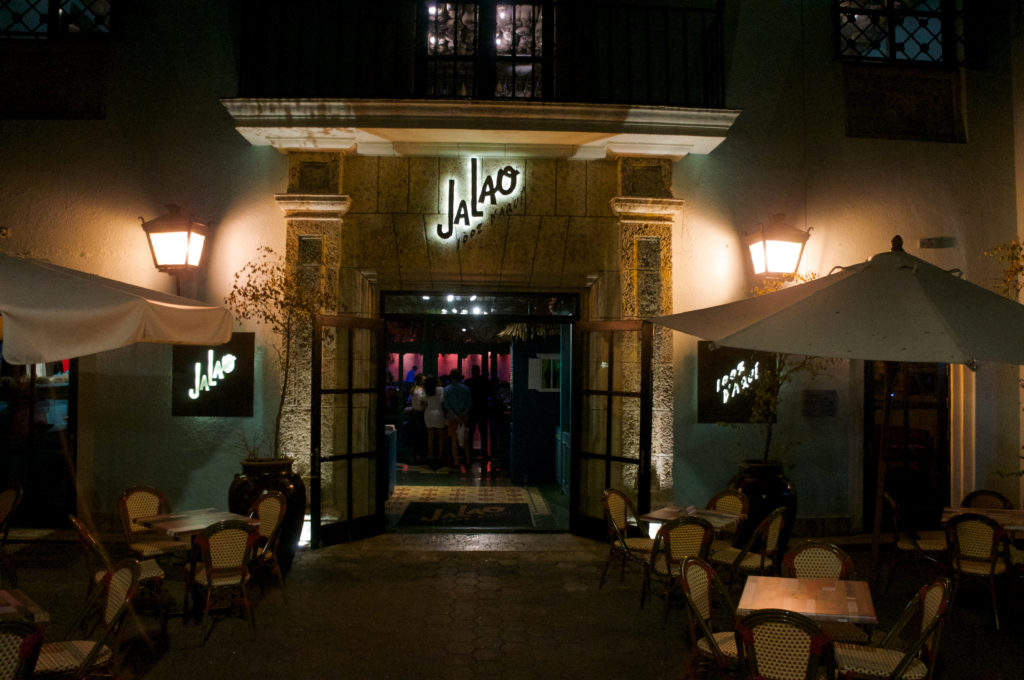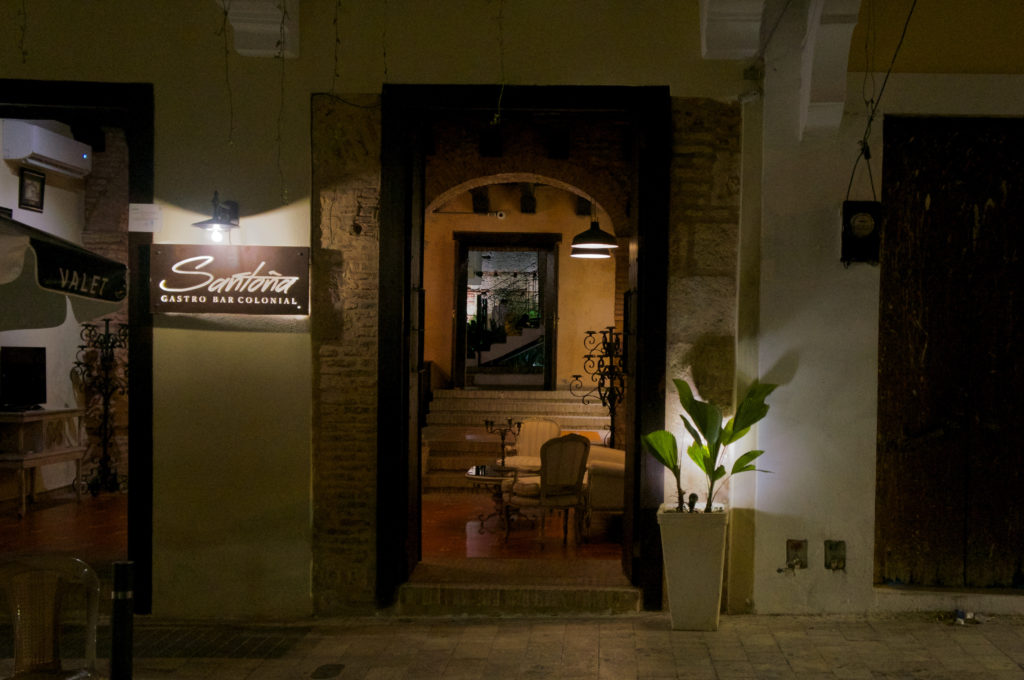 At the other end of the plaza was an imposing and mysterious old pile of bricks that was built in 1511 as the palace of Viceroy and Governor Diego Columbus, Christopher's son.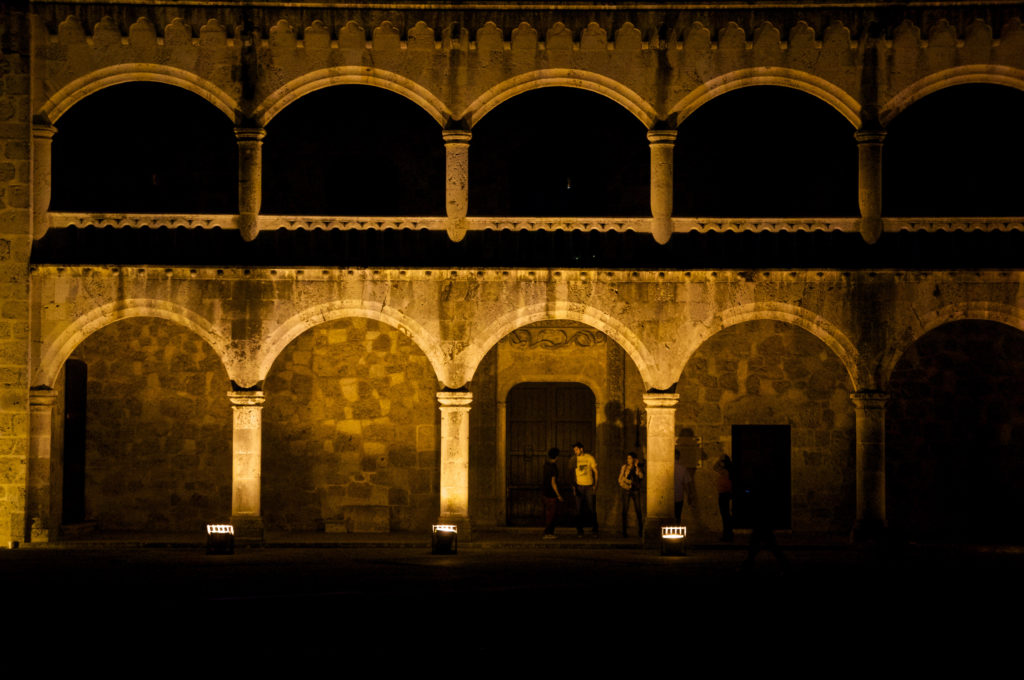 Other members of Christopher Columbus's family caught my eye that night. This is a statue of Maria de Toledo, Diego Columbus's wife.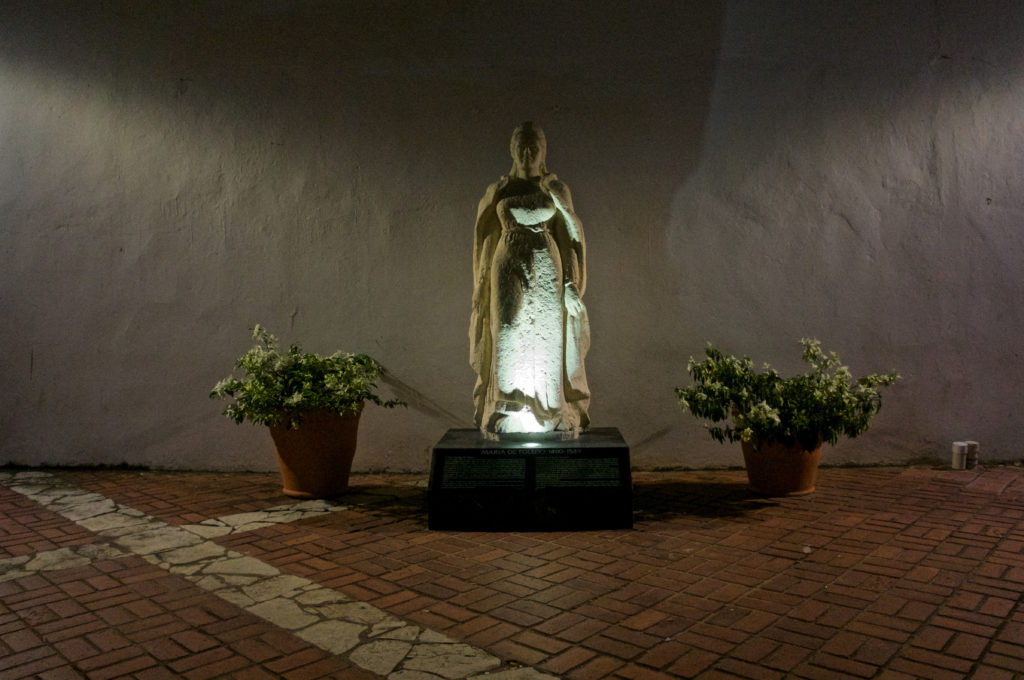 I walked around more, still not entirely sure where I was, but everywhere I looked I saw scenes of mystery and longing.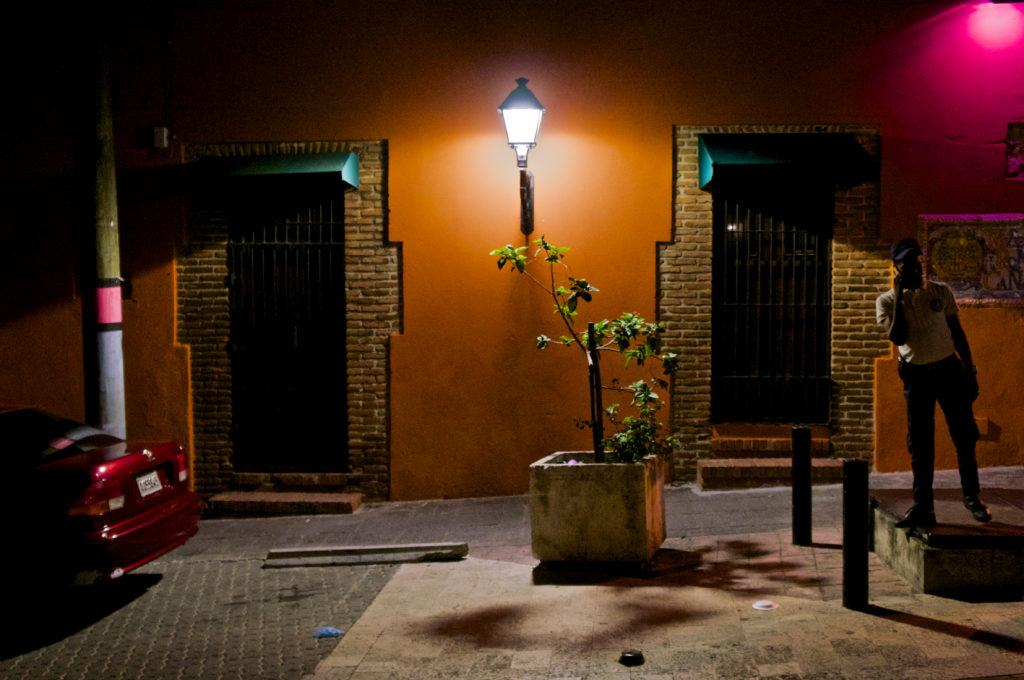 I had finally gotten oriented and was finding my way back to the hostel when I spied this little guy enjoying the cool of the night just like I was.