The Santurce dictrict of San Juan can fairly be described as an aspiring arts mecca. Not that many years ago, many Puerto Ricans considered it a dangerous drug- and crime-infested place rather than a neighborhood to be proud of. Though there are still grim and blighted parts of Santurce, other areas have exploded with vibrant colors, new businesses, and young Puerto Ricans looking for a place to live. The neighborhood's revival is another testament to the power of public art to change both the perception and the reality of an urban locale.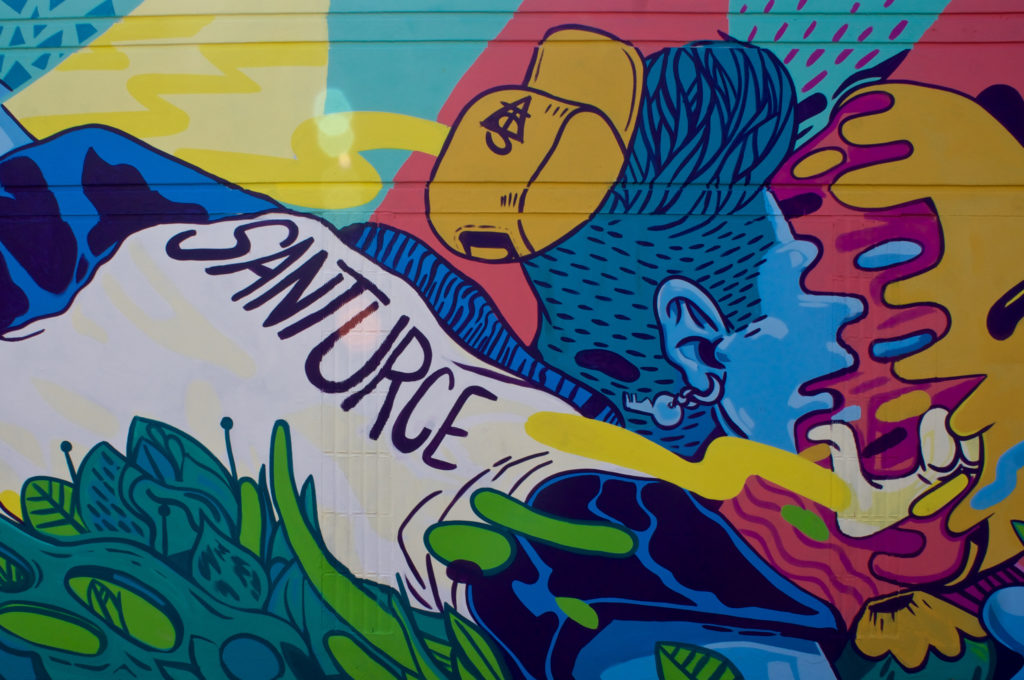 There's a lot of street art in Santurce. And many of these works can be found on and around my favorite street, Calle Loíza.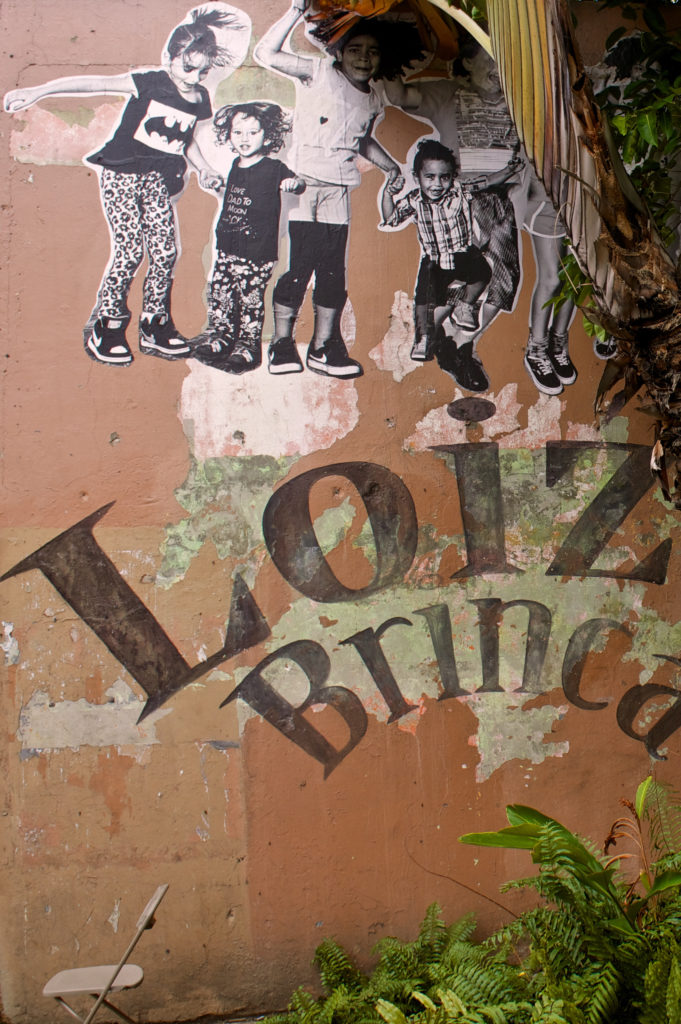 Some of the most striking works depict human heads and figures.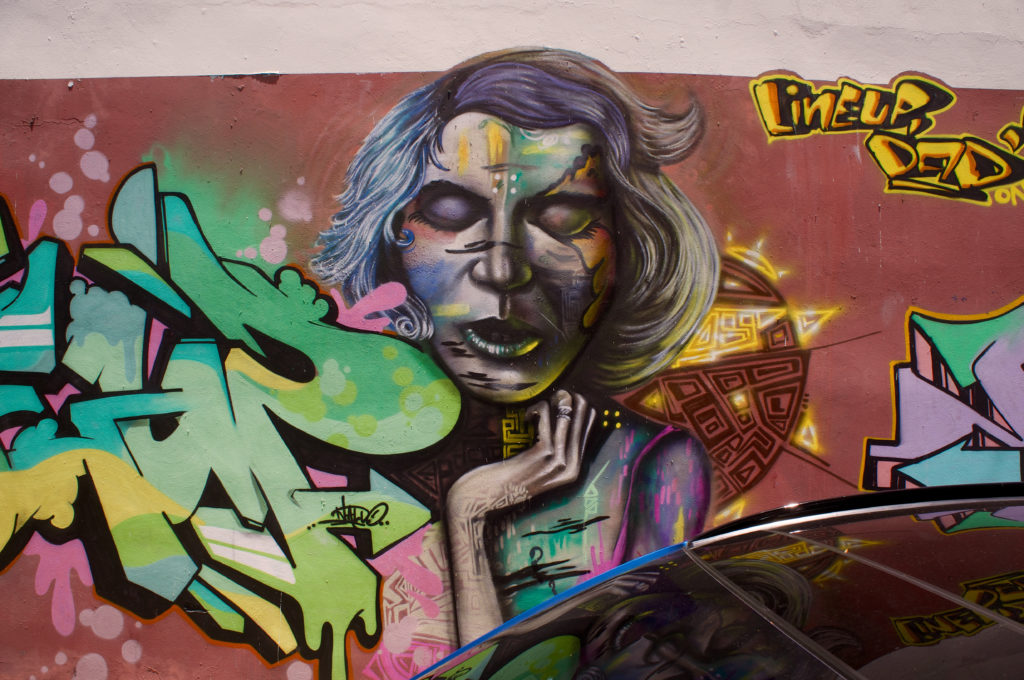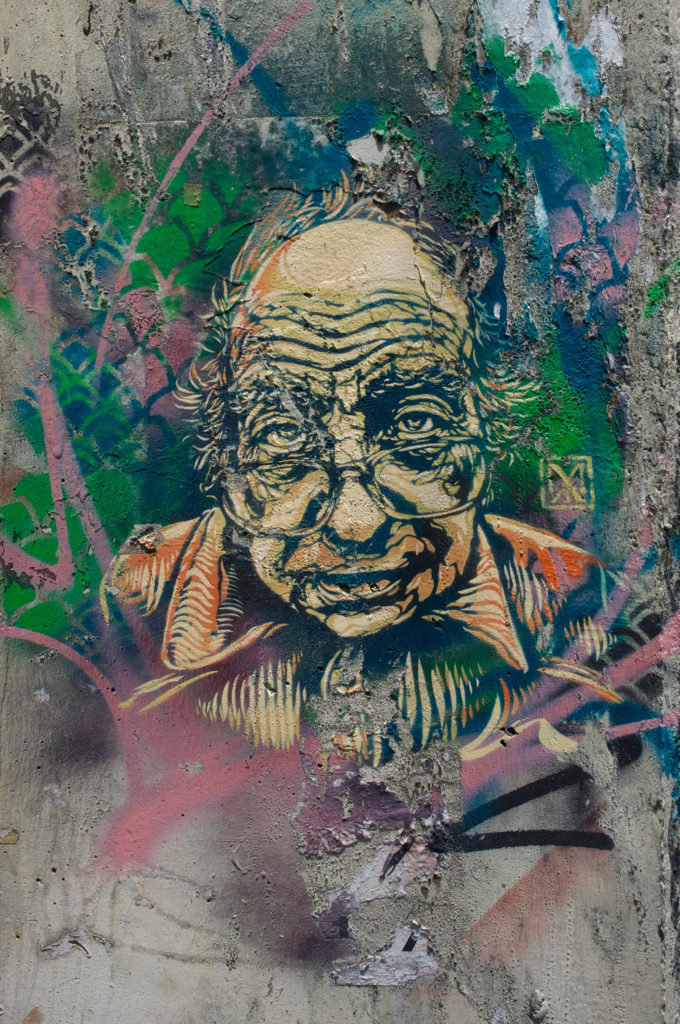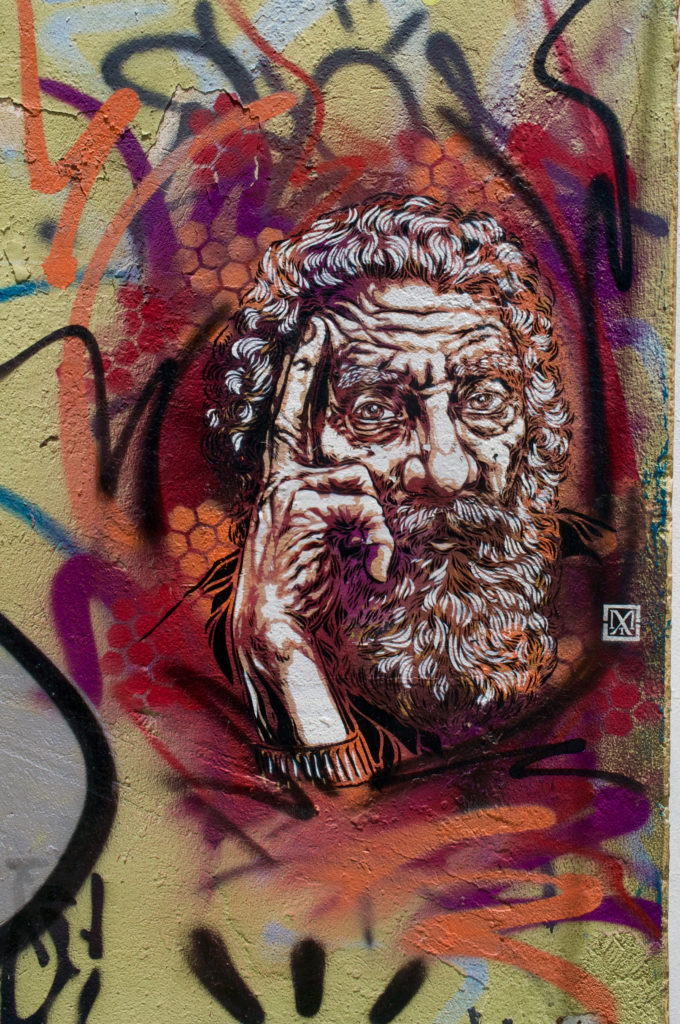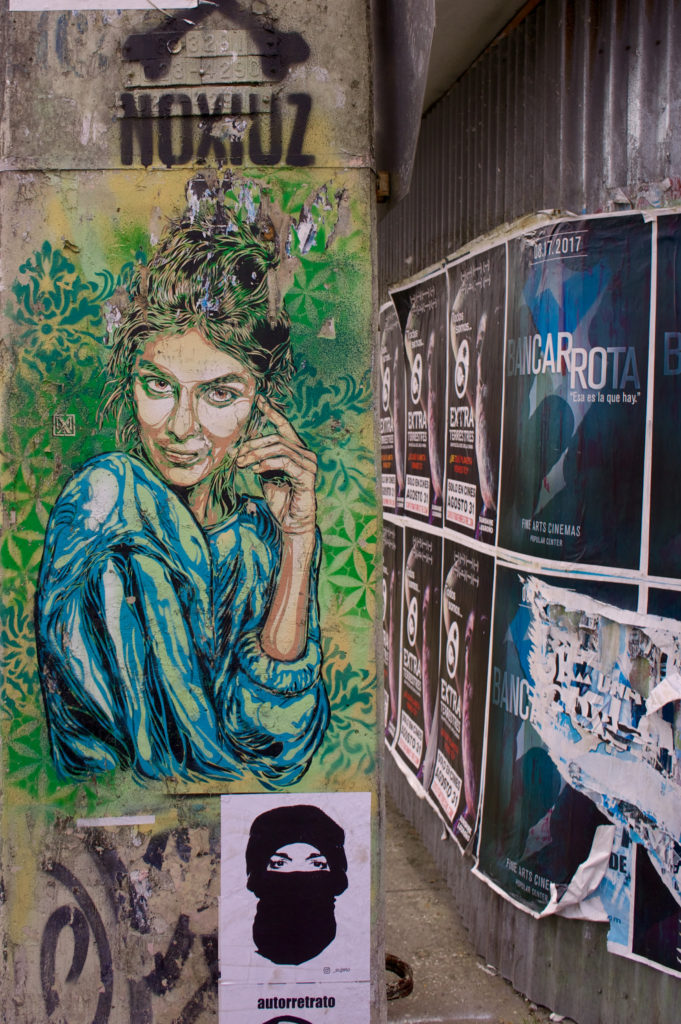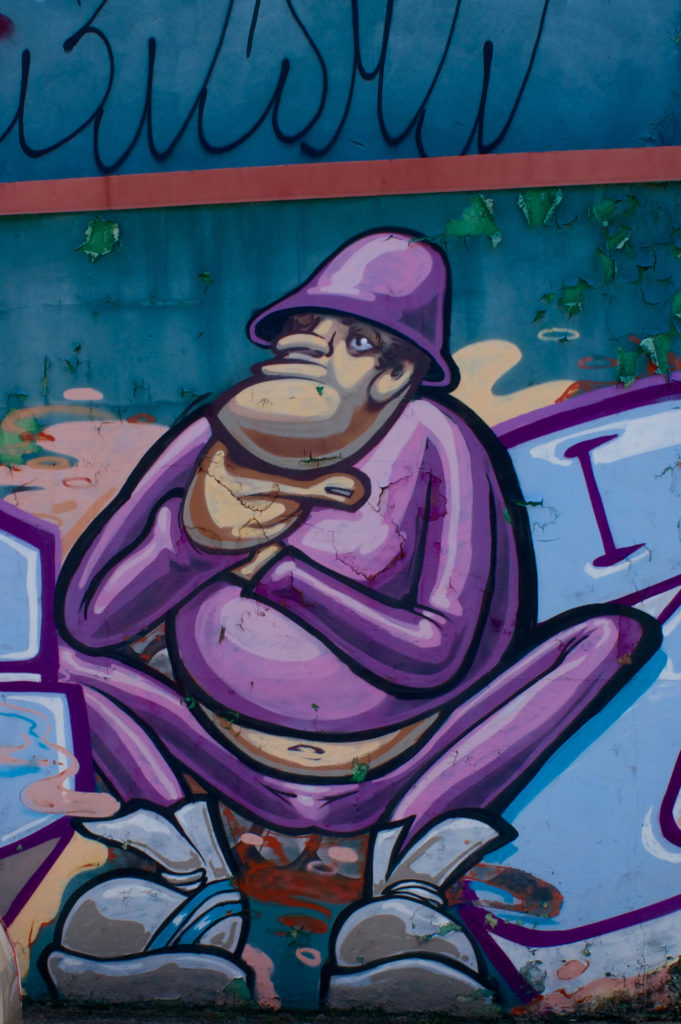 The tagging is exuberant and precisely rendered.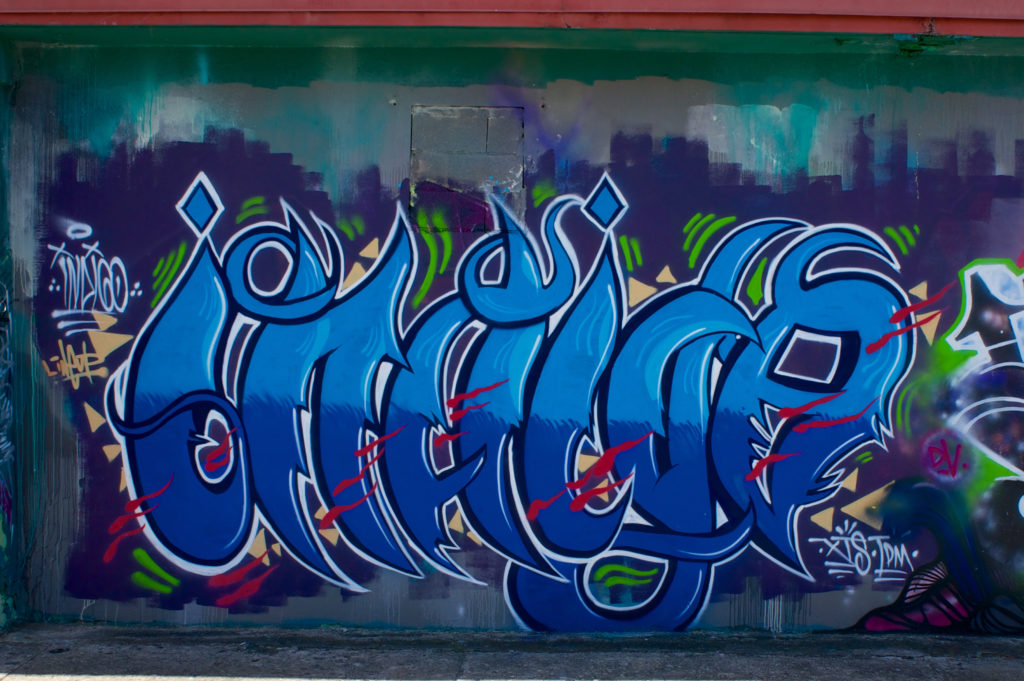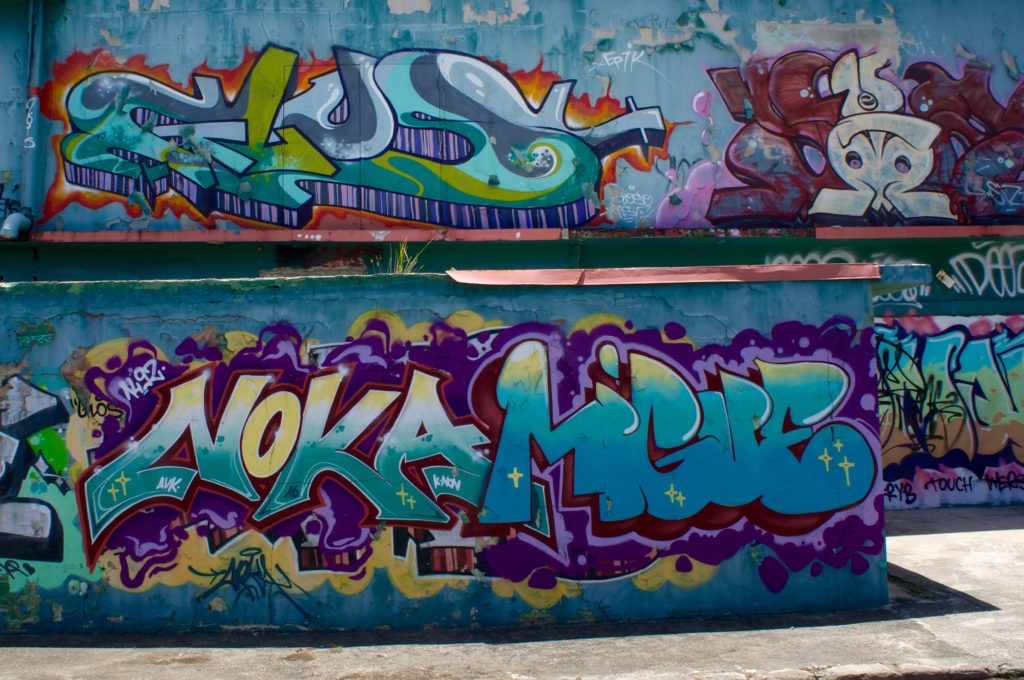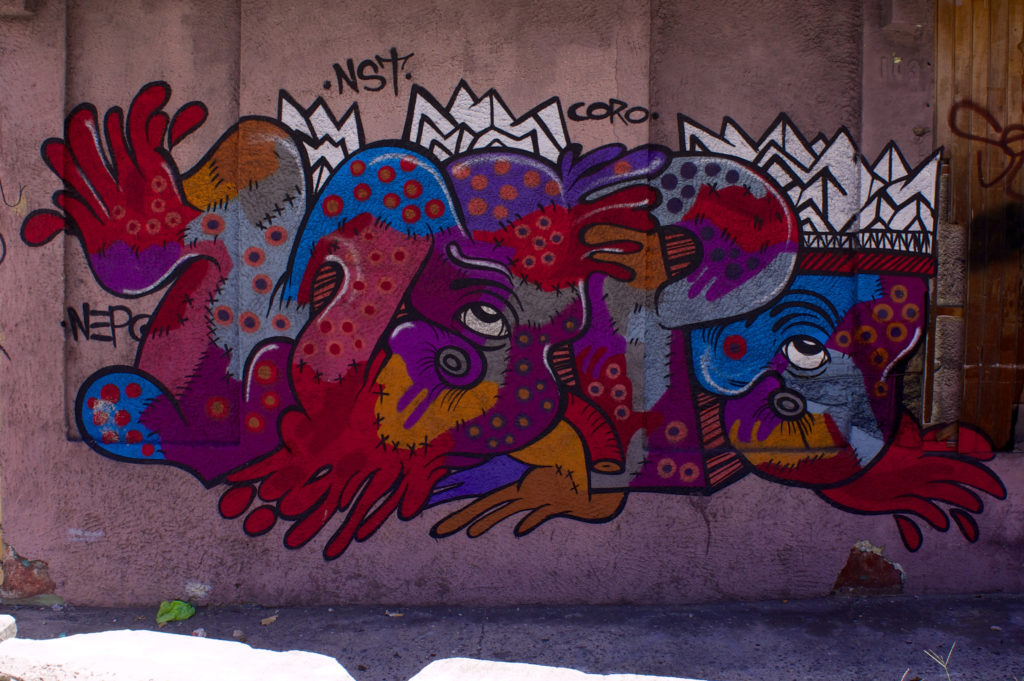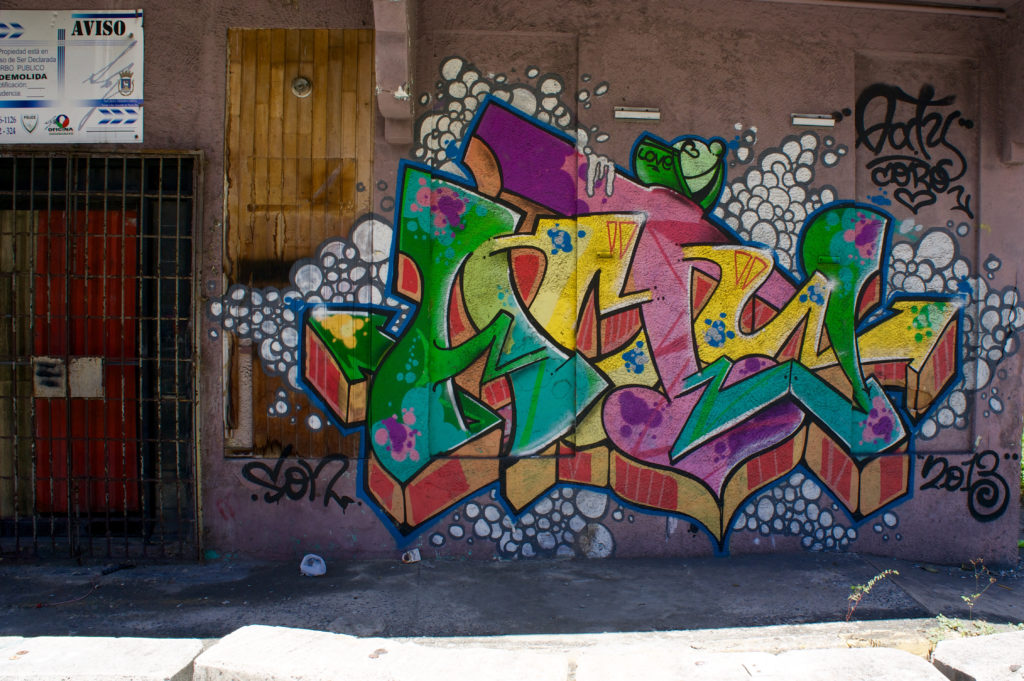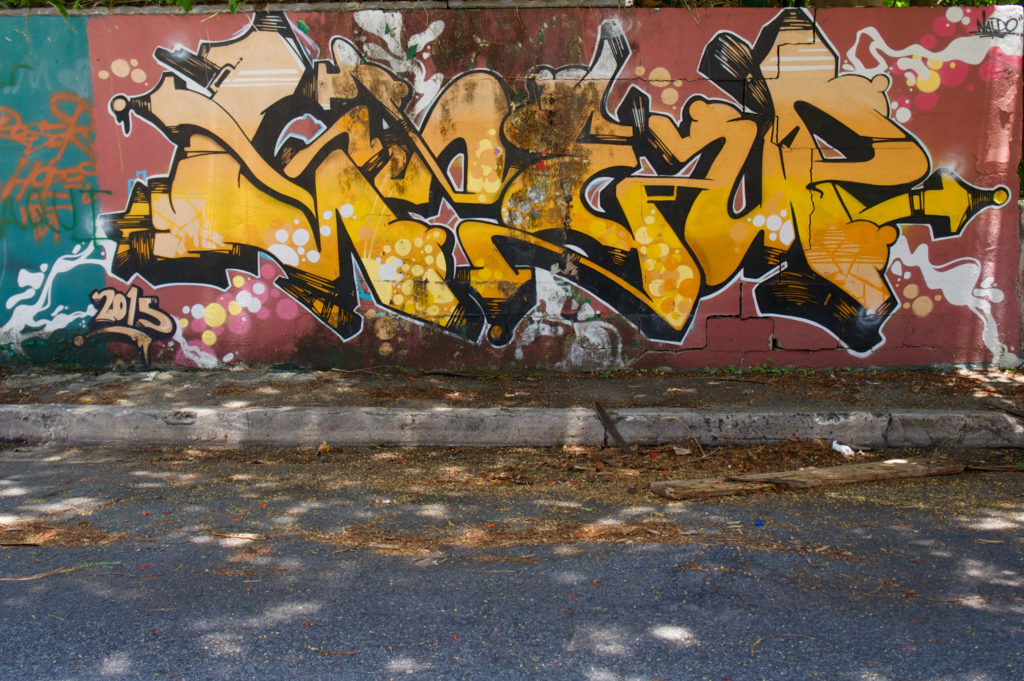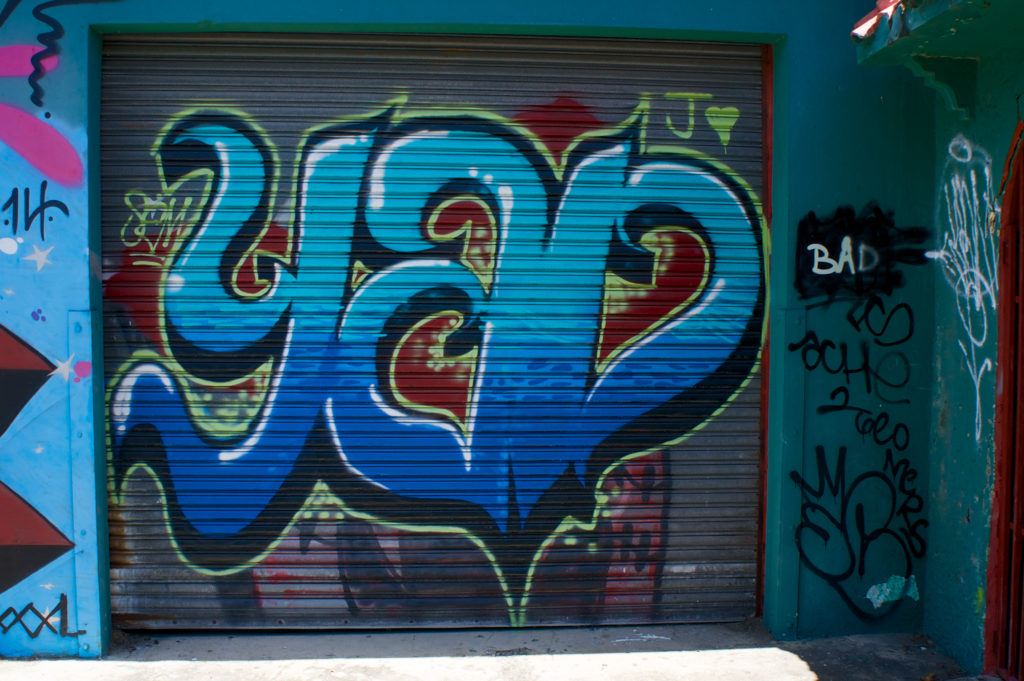 Murals are common and certainly add life to otherwise derelict buildings. Click here to see what the building in the two photographs below looked like just a few years ago. Quite a turnaround, no?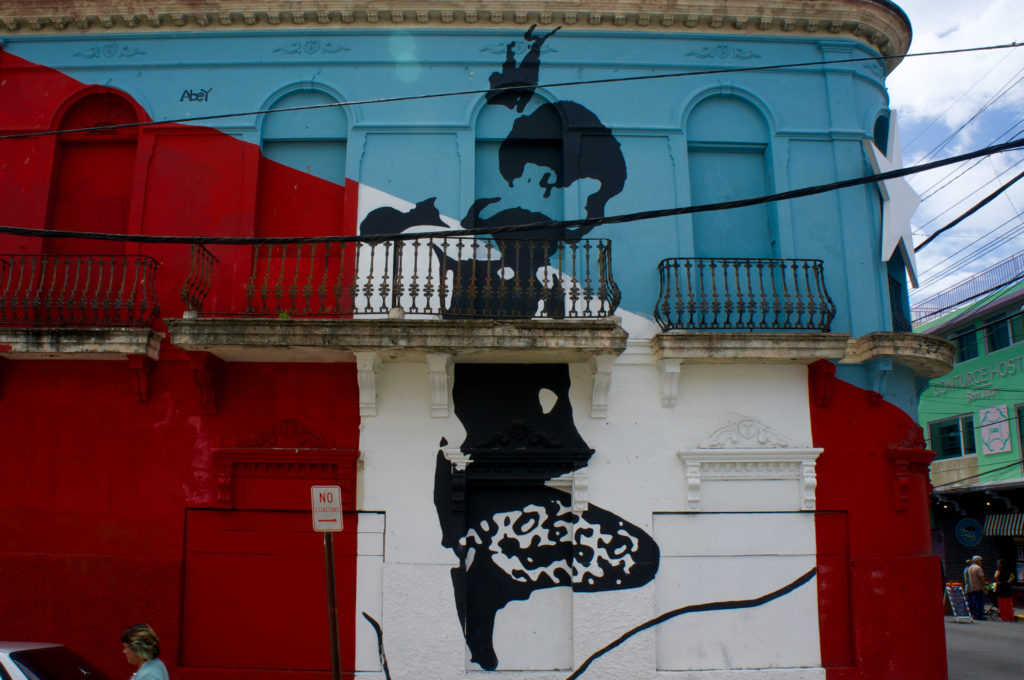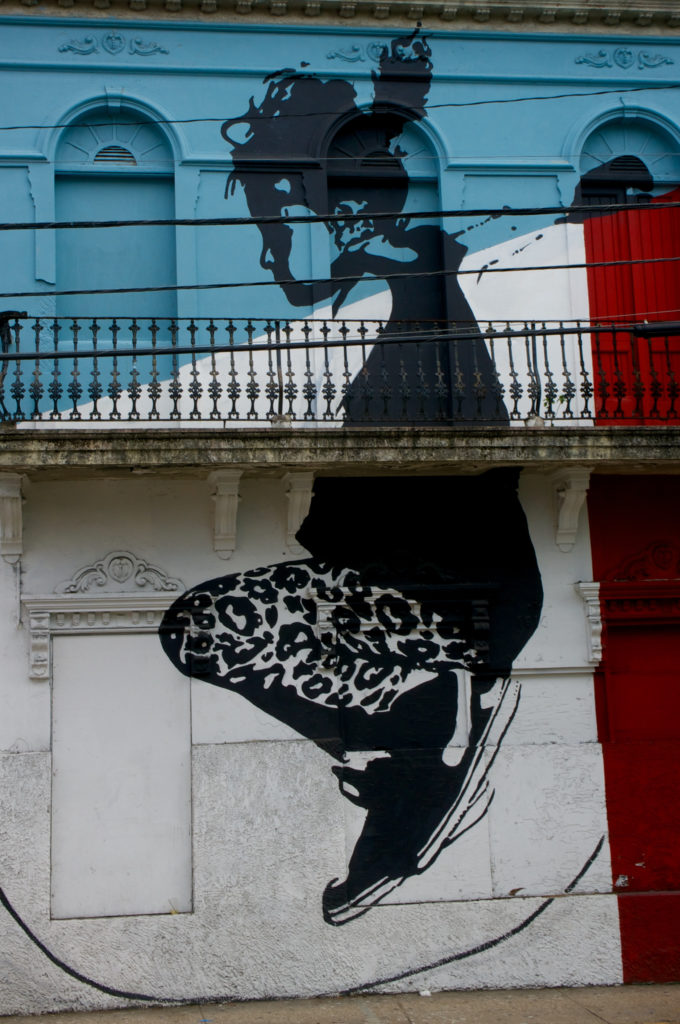 The wall in the photo below, though, shows that far more subtle compositions can be even more effective at setting the mood of a streetscape.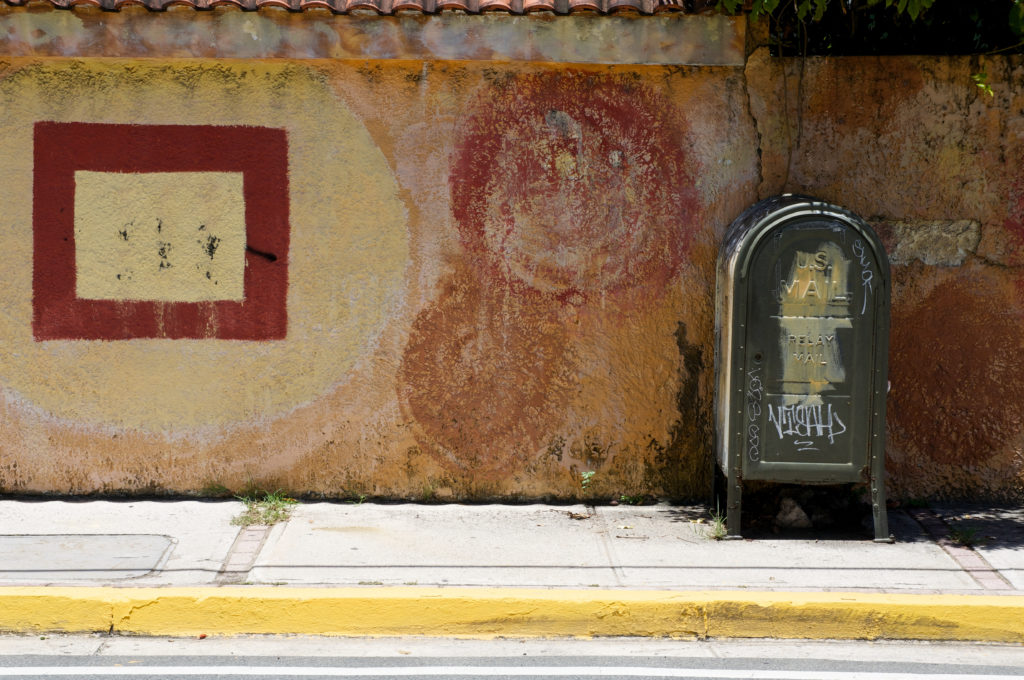 All of these photos were taken on and around Calle Loíza, which runs parallel to the beach just two blocks north. But there are equally wonderful works of public art in other parts of Santurce. And eventually I will get around to photographing them.