The last stop for me in Sidi Bou Saïd was a tour of Ennejma Ezzahra (The Star of Venus), the grand villa built in 1912 by Baron Rodolphe d'Erlanger. Photography isn't allowed inside the villa, but here are the views of the approach and a shot from inside the villa looking out.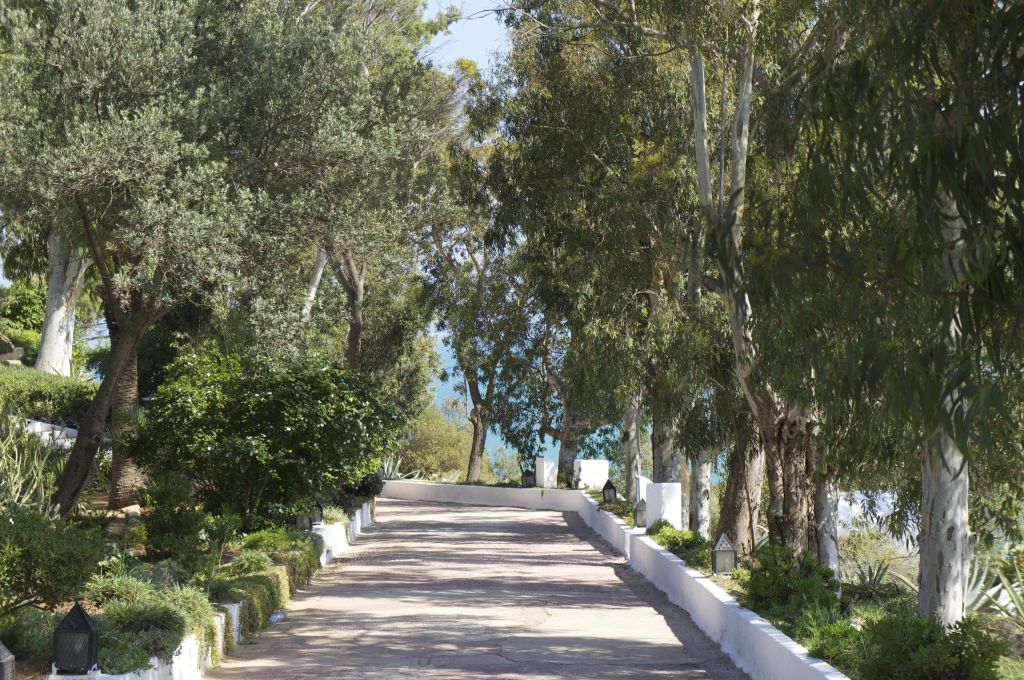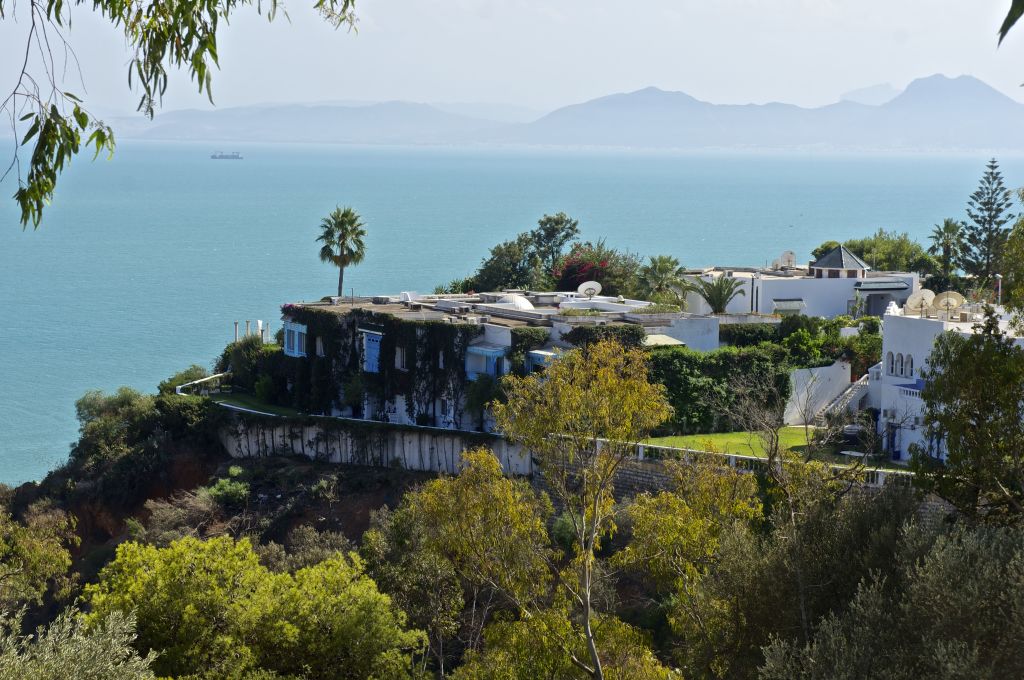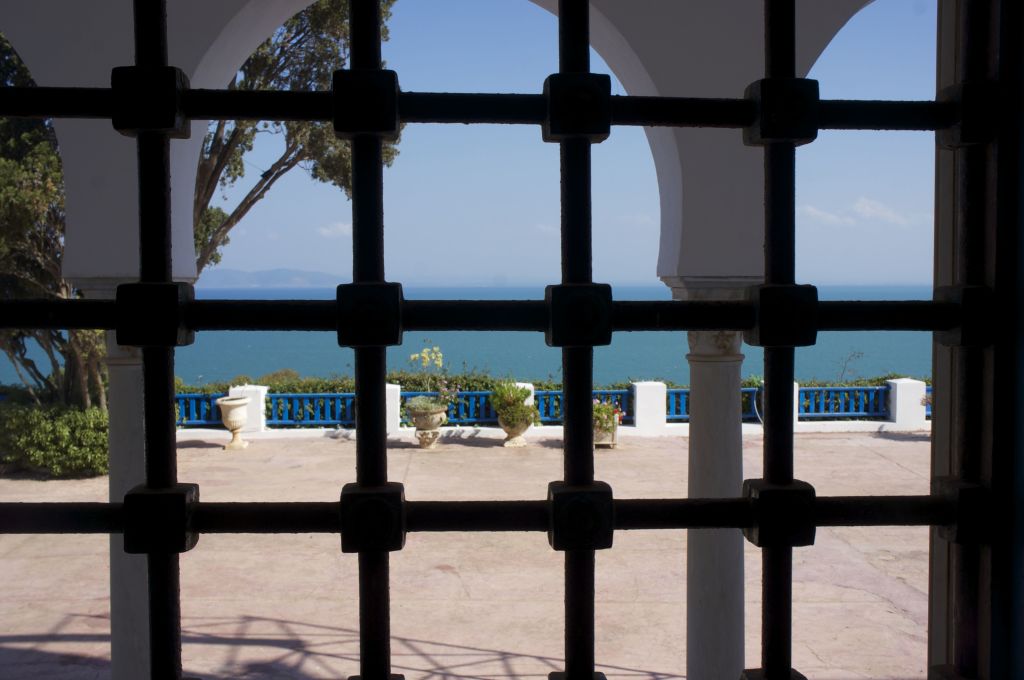 The baron was a painter, an enthusiastic proponent of Arab culture, and a musicologist. As The Rough Guide to Tunisia notes, he "was one of the moving spirits behind the important inaugural Congress on Arab Music, held in Cairo in 1932, the first time Arab music had been treated as a whole and as a culture heritage worthy of both study and preservation." He collected many traditional musical instruments, published a journal devoted to Arab music, and painted many portraits of Arab musicians. He wrote a six-volume treatise on the history of Arab music and maintained his own private orchestra. Fittingly, his villa today is now known as The Center of Arab and Mediterranean Music. It houses the Baron's collection of instruments and is used regularly as a performance venue.
One of the most interesting feature of the villa is a water channel that runs through the entrance hall to the formerly open-air (now covered) plaza where performances take place. Apparently the Baron believed that the sound of gently flowing water enhanced the aural experience.
The villa itself would be a must-see on anyone's Sidi Bou Saïd itinerary as a showcase for various Arab design styles. There is a cedar-ceilinged room built from wood imported from Lebanon. There are alabaster lamps built right into marble walls. Every room has a pleasing symmetry to it; it you see a bed built into one side of a room, you can bet that there will be an identical bed built into the opposite side. The villa was used as a location for a film adaptation of Lawrence Durrell's Justine.
There is also an fascinating story about the Baron's son, Leo d'Erlanger and his American wife that is recounted in a wonderful 1987 New York Times article:
As the stuff of romance, Edwina Prue's story was hard to beat. There she was, a poor girl from America in a railroad station in London in the 1920's when a nobleman saw her and fell in love with her. He did not introduce himself, but later traced her to her home in the United States, sent her orchids and a letter, and eventually married her.

And so Miss Edwina Prue, born in New York and brought up on a ranch in New Mexico, became Baroness Edwina d'Erlanger, wife of Baron Leo d'Erlanger. She is a widow now, after 47 years of marriage, in her 80's and spending her time, variously, in Geneva, in London and in a palace here [in Sidi Bou Saïd] that many rate as one of North Africa's treasures.
I hope to return sometime for a concert in this incredible space.